breakouts
Breakouts: 7 November 2022
How-to-trade looks at a few stocks that moved on Friday featuring Bytes technology (JSE:BYI)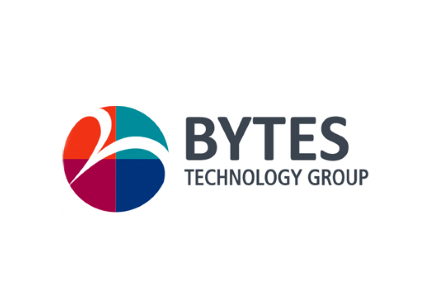 Consider signing up at the stockpicks pricing page.
JSE:IMP (Impala)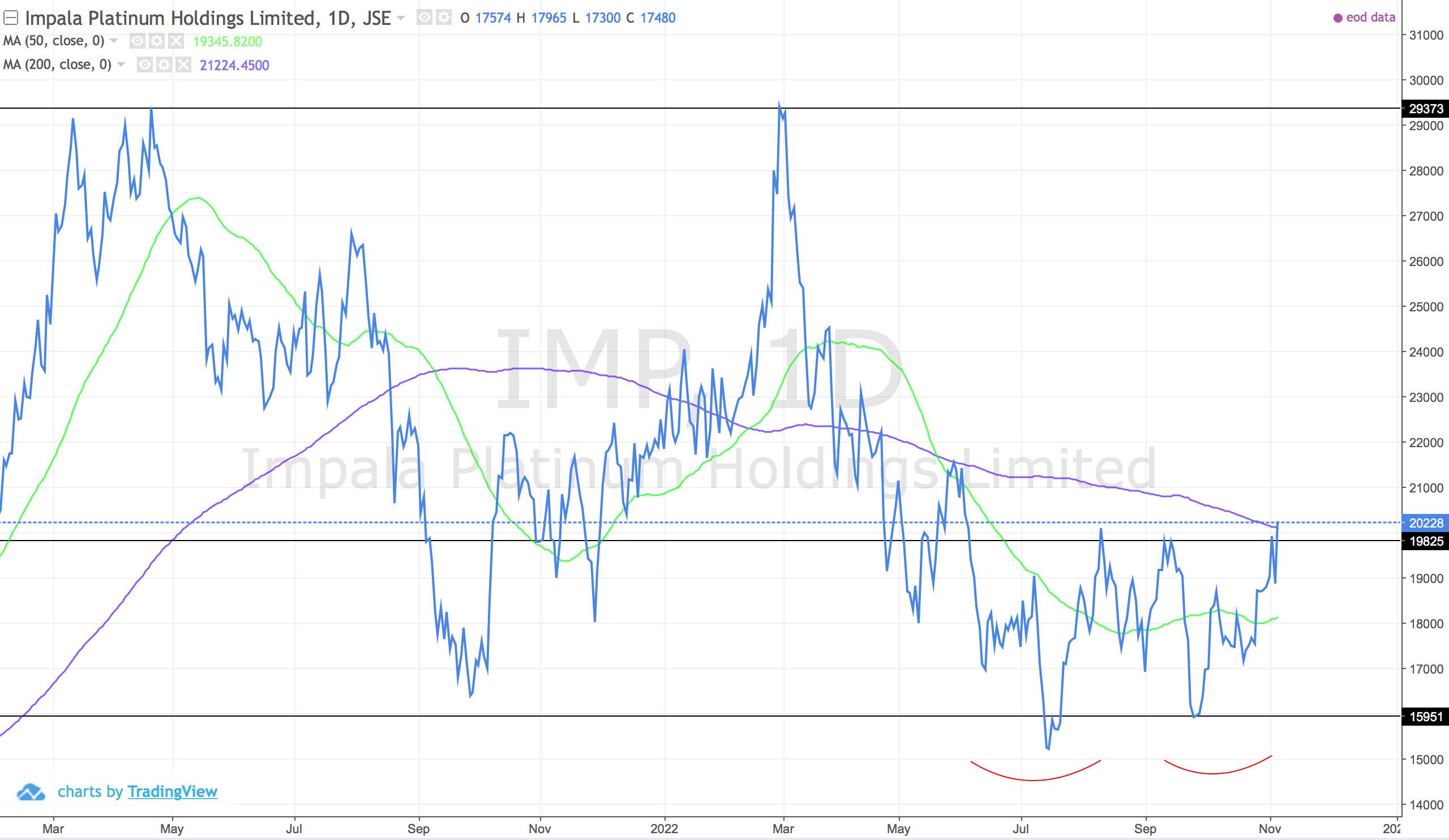 Positive break. Up from a double bottom. Overall trend is still down but we may be looking at a trend change.
JSE:AGL (Anglo American)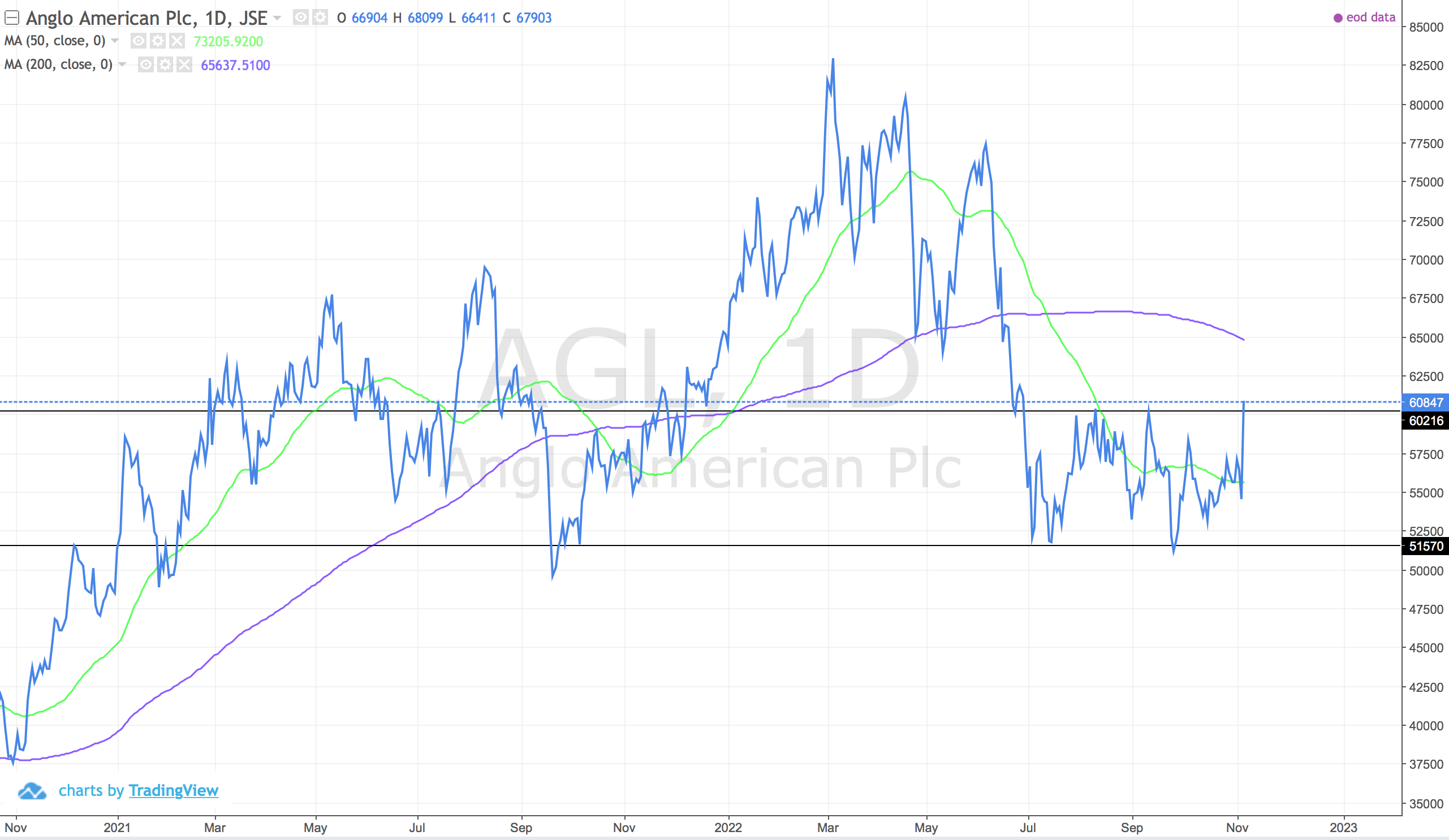 Positive break from a 4 month sideways channel. Big head and shoulders pattern still in play. Trend is down but with this higher high perhaps an early signal of change...
JSE:NVS (Novus)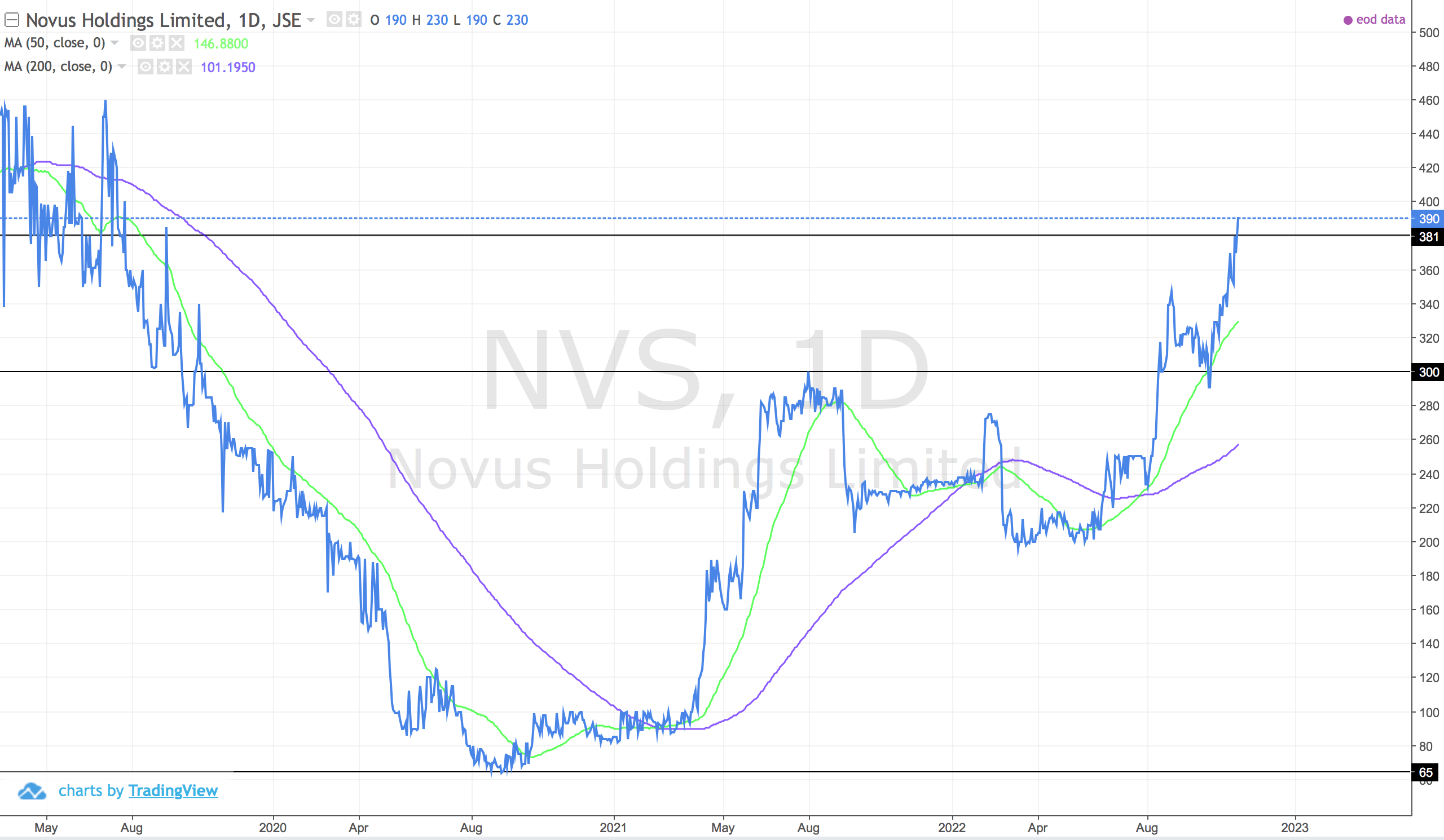 Continues up. Nice upward trend as indicated in breakouts 15 august 2020. Full cup and handle target is 535.
JSE:NPH (Northam)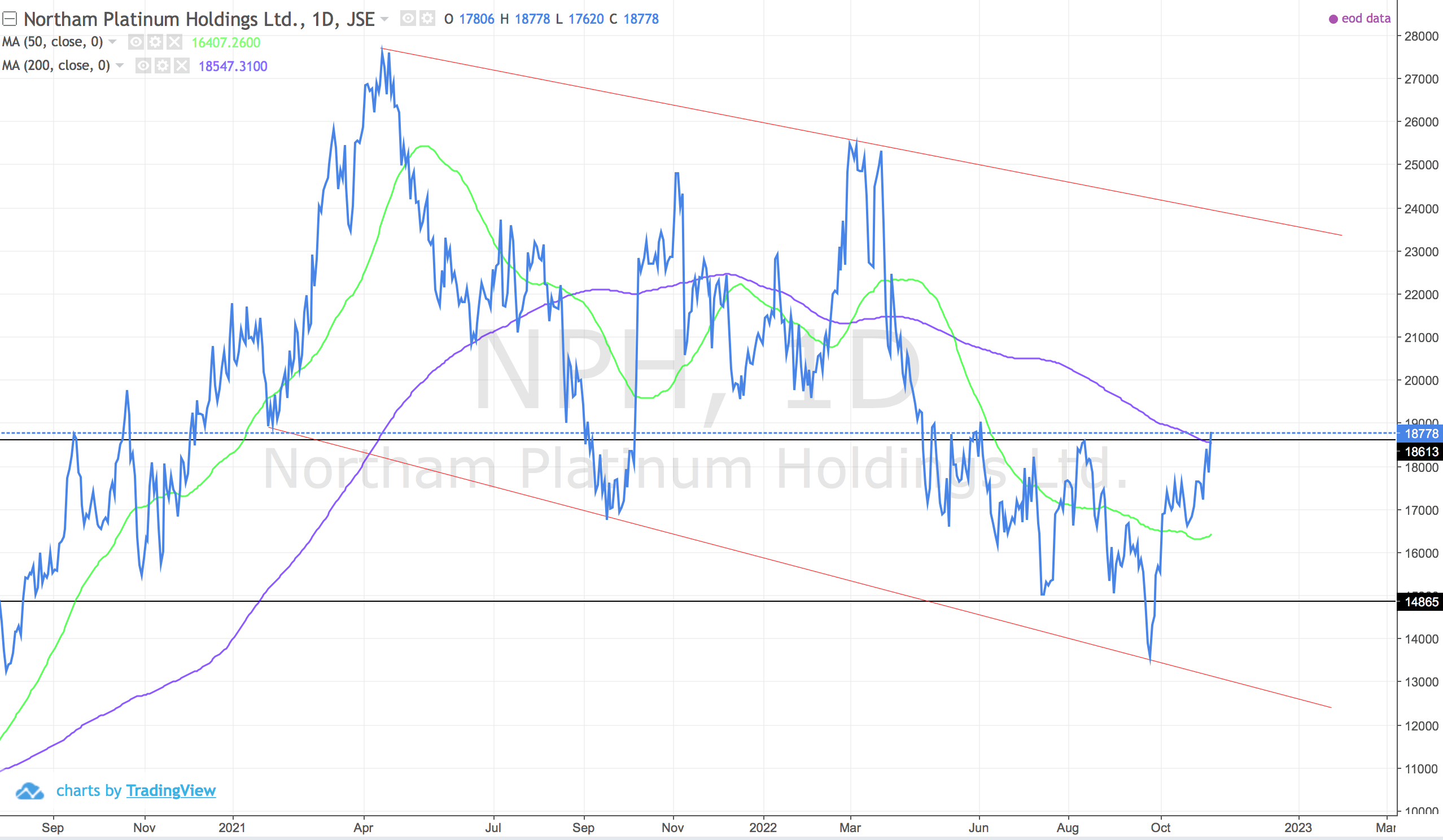 Another platinum stock looking better. Still a downward trend and channel but the higher high opens up for a short term positive move dependent on the underling metal price.
JSE:BYI (Bytes Technology Group)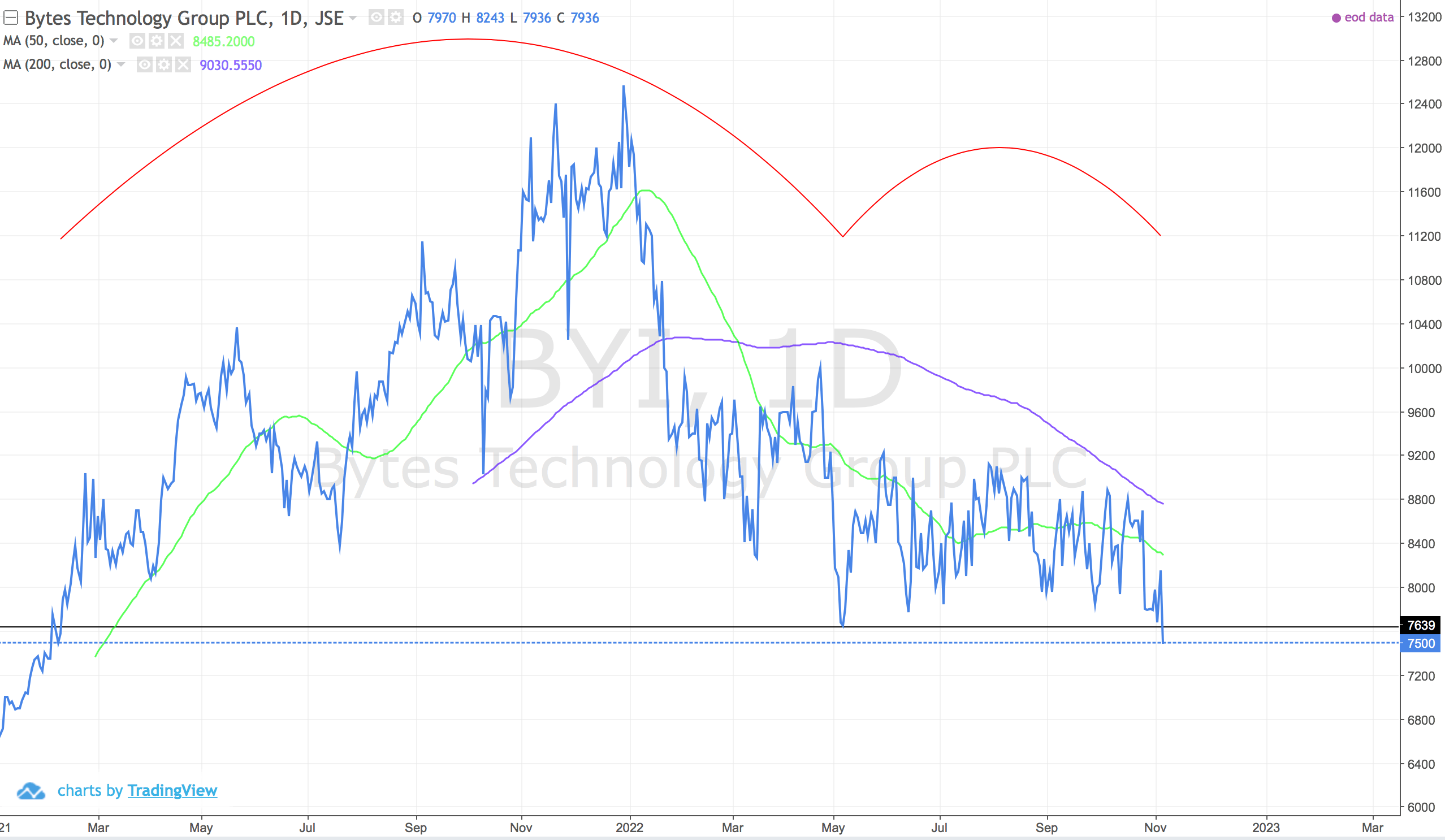 Negative break from a huge inverse cup and handle. Trend is down. First stop is 6400 then move downward targets if the full projection is taken into account.
US:DOCN (Digital Ocean)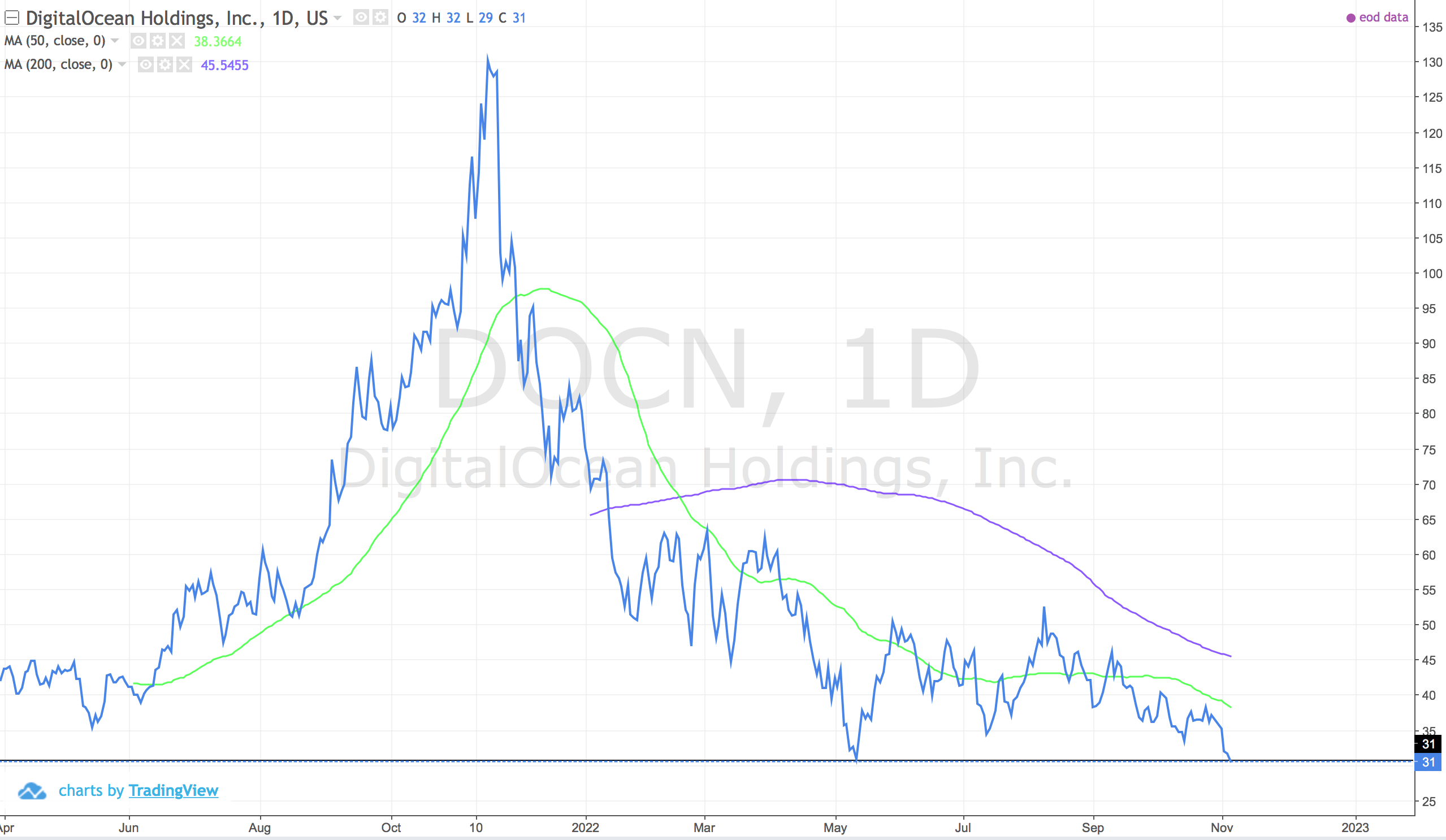 Negative break below the $31 target from insider breaks 17 Oct 2022. Set to continue lower.
COMM:BO (Soy Bean Oil)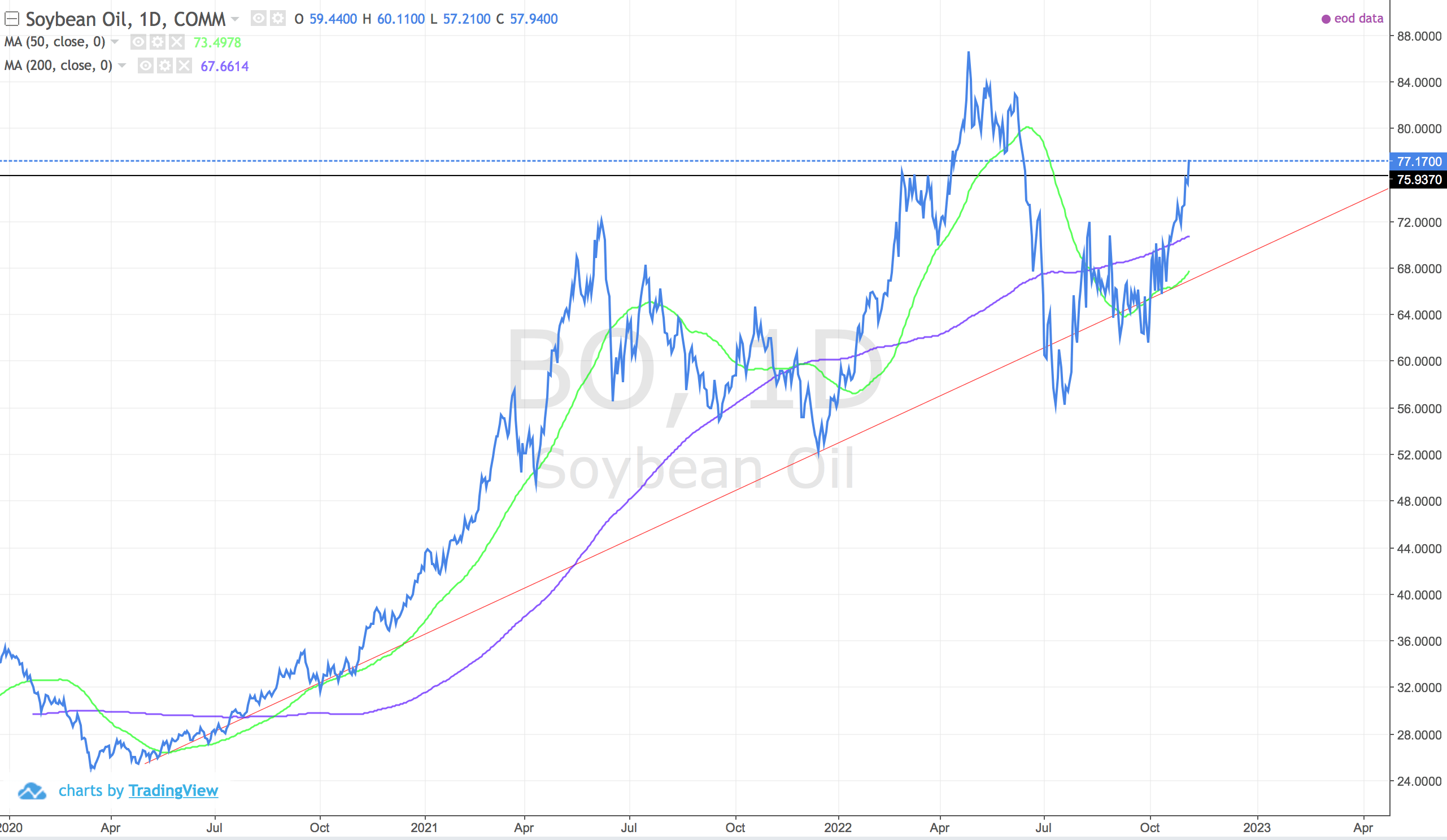 Positive break. Continues to trend up. Heading for $84.