breakouts
Breakouts: 15 August 2022
A number of opportunities in the market to look at. Stocks looked at: MUR, RLO, DTC, COH, ABG, NVS and from the US: Adobe and Paypal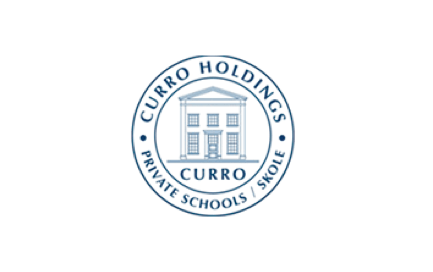 JSE:MUR (Murray and Roberts)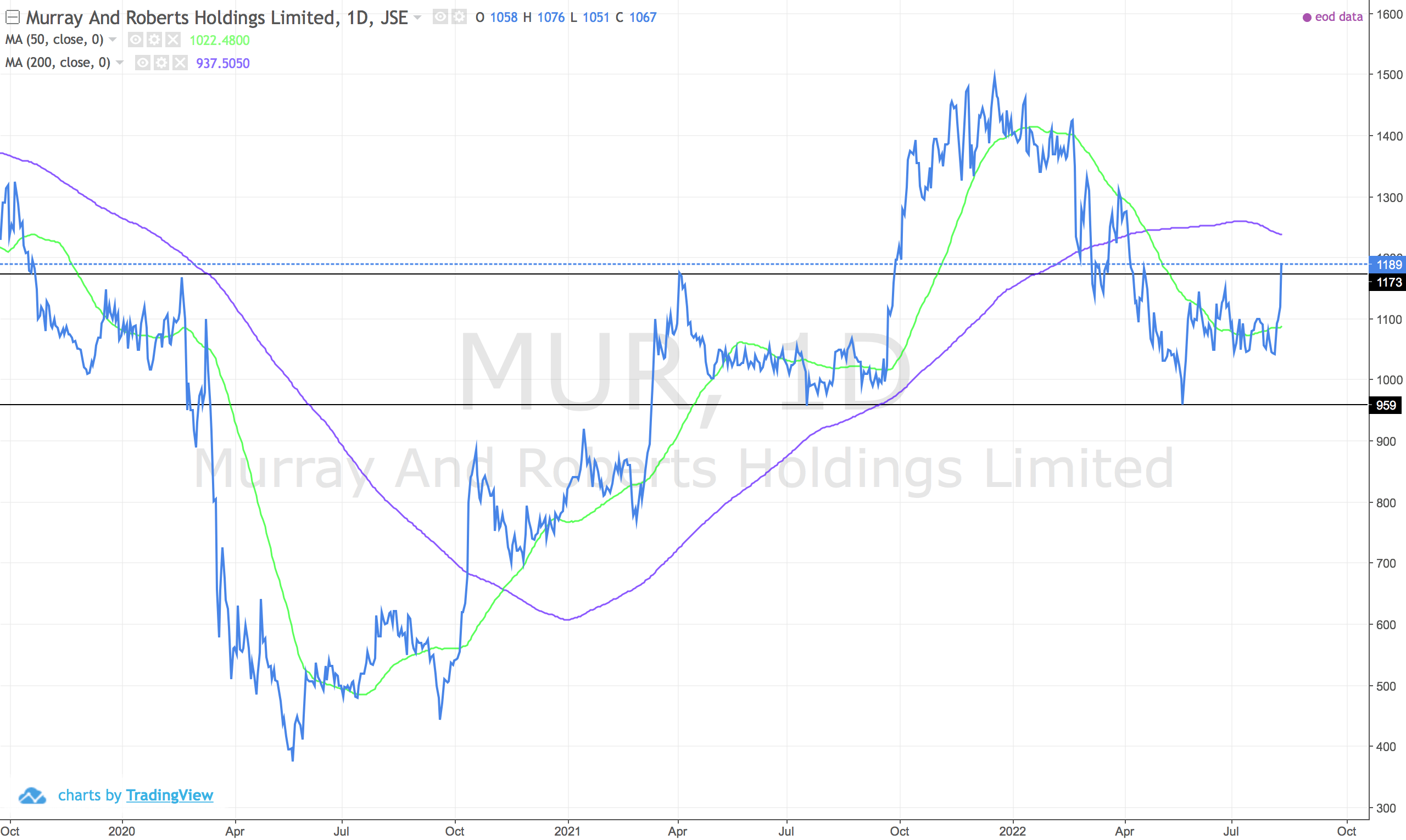 Higher low and higher high. Good signs. The next big test is at 1310 - 1330.
JSE:RLO (Reunert)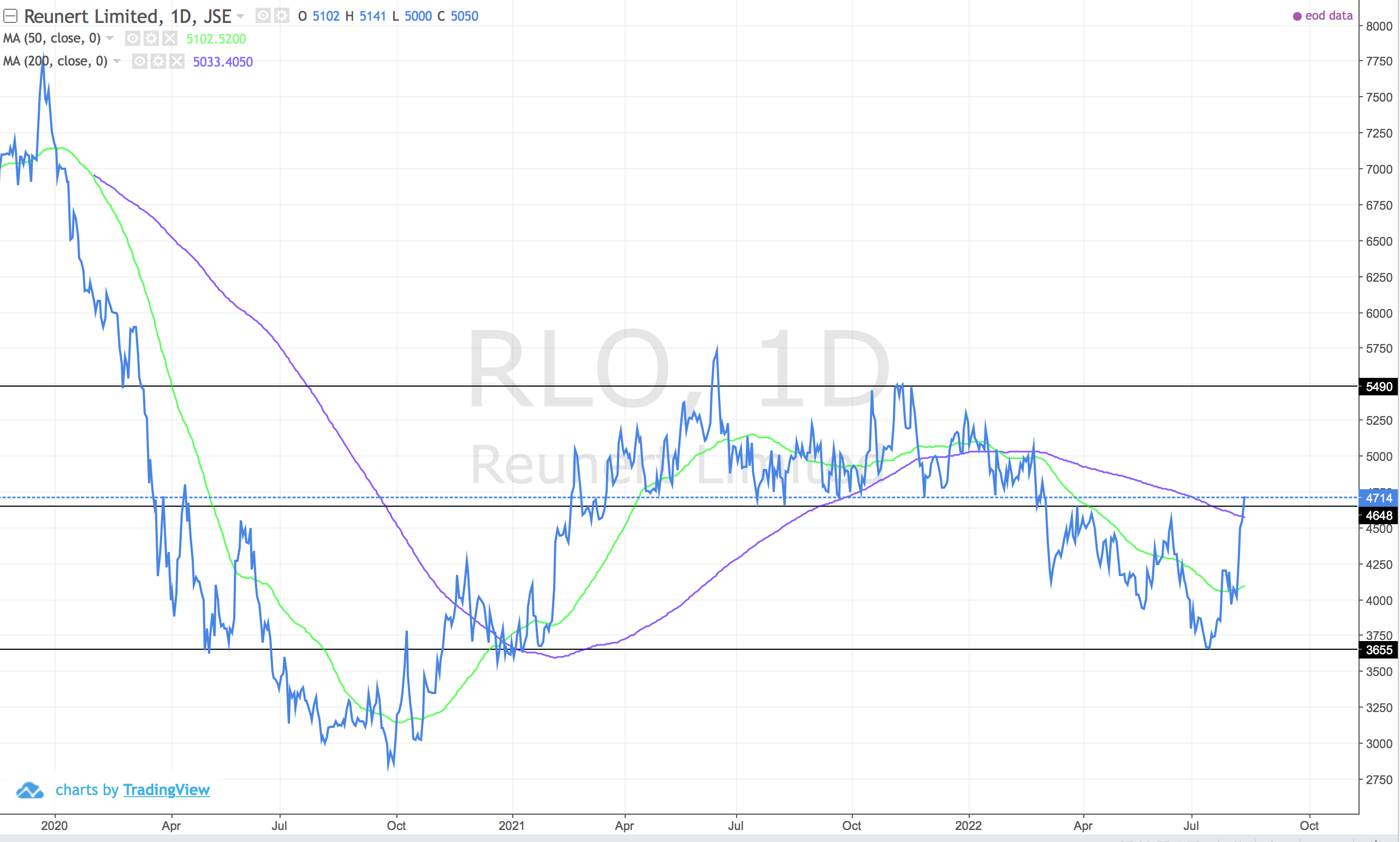 Found support at 3655. Higher low and higher high. Indications of a trend change. Looking for a move above 5490 for a big cup and handle pattern break.
JSE:DTC (Datatec)
Positive break for a higher high. Trending up strongly.
JSE:COH (Curro)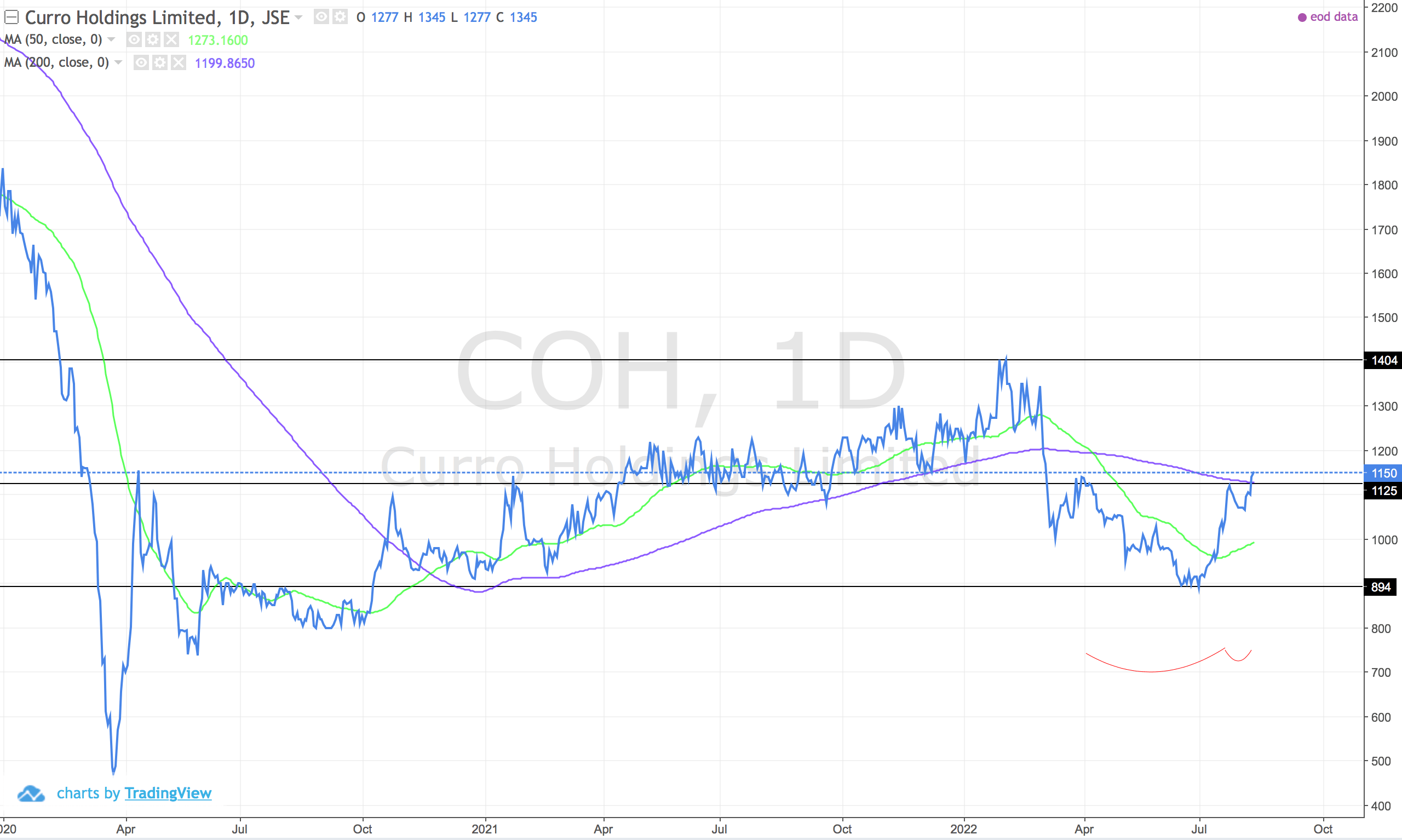 Cup and handle break. Targeting 1350 but hopefully it continues above 1400 - above the sideways channel and to continue trending up.
I sold this one on the 1st of July when it whipsawed below 900 - feels bad.
JSE:ABG (Absa)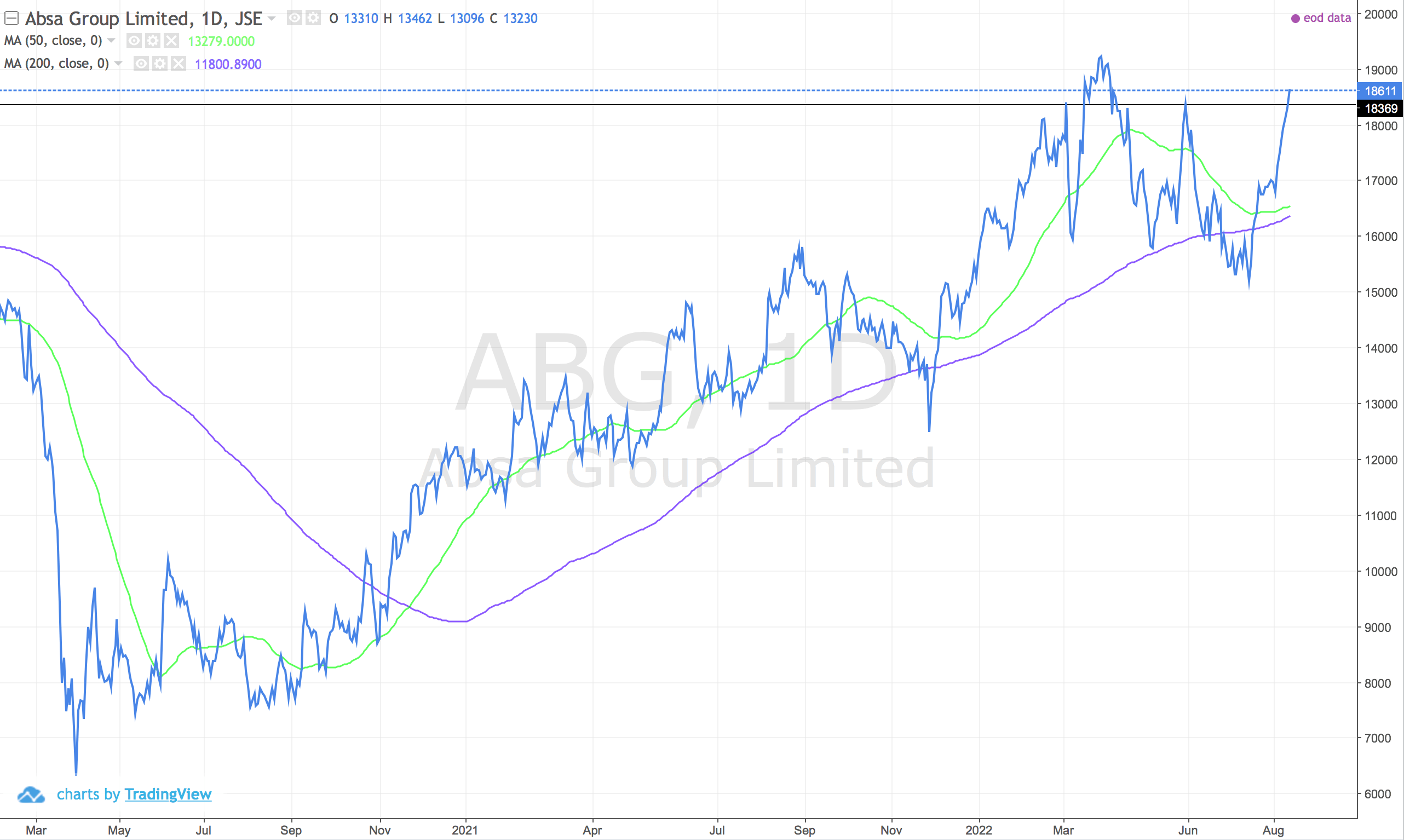 Positive break. Has been trending up strongly since 03-2020. Target is a move above 19200 if the Rand stays stable or strengthens.
JSE:NVS (Novus)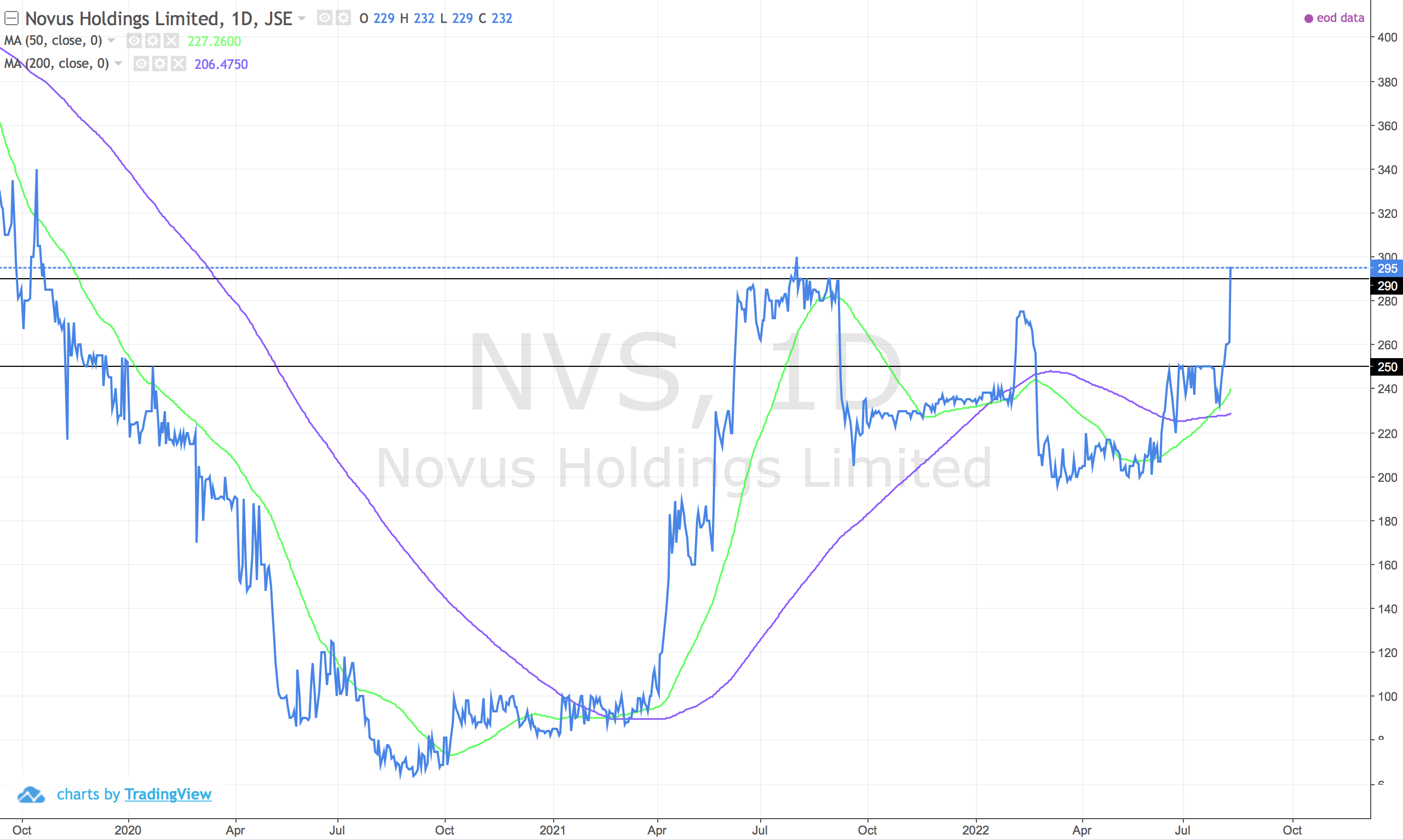 A low volume stock. A big cup and handle pattern printed and just about broken out. Looking to continue with the trend up.
US:ADBE (Adobe)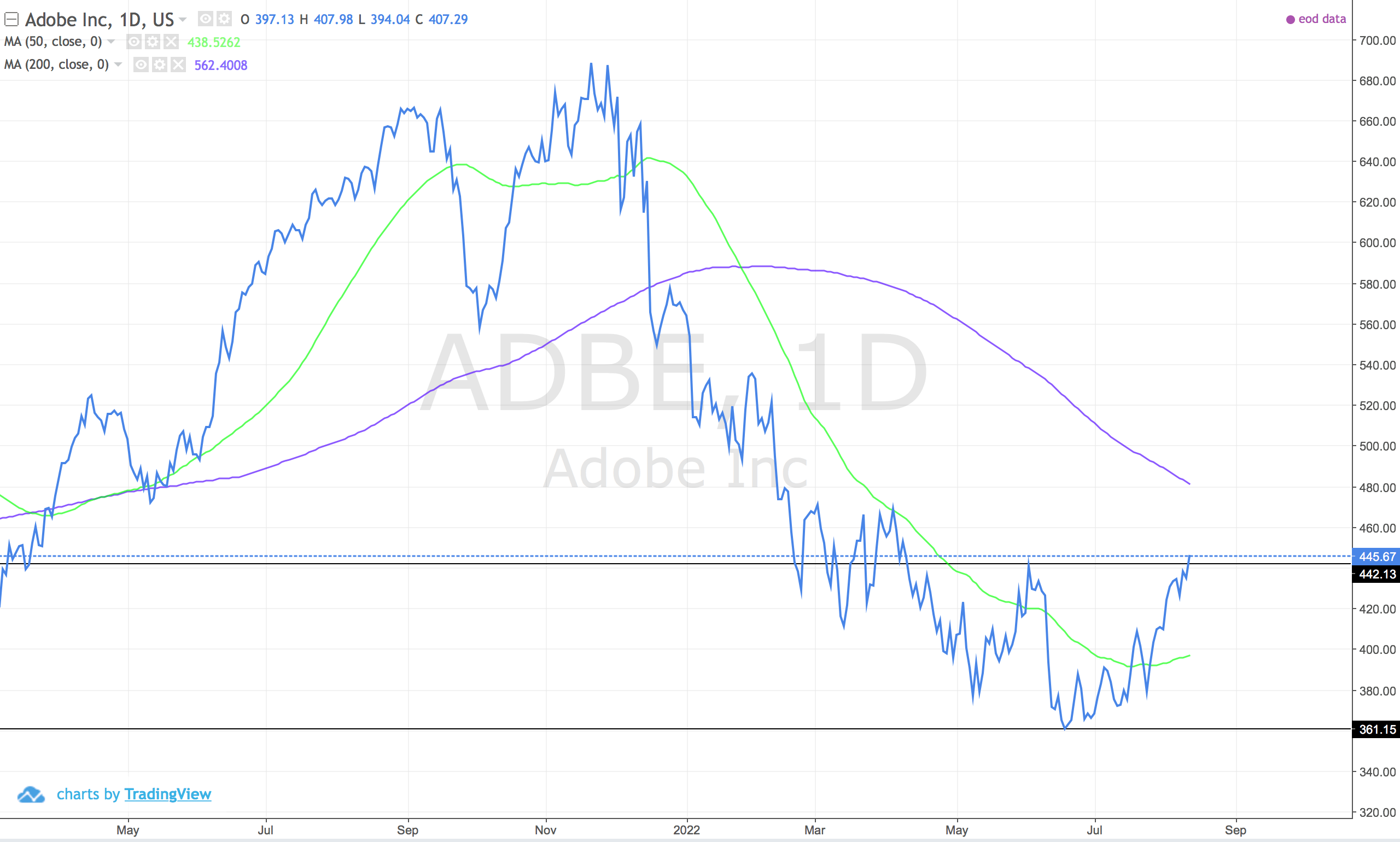 Higher high after a sustained period of down. The 50MA is turning up. Good news.
US:PYPL (Paypal)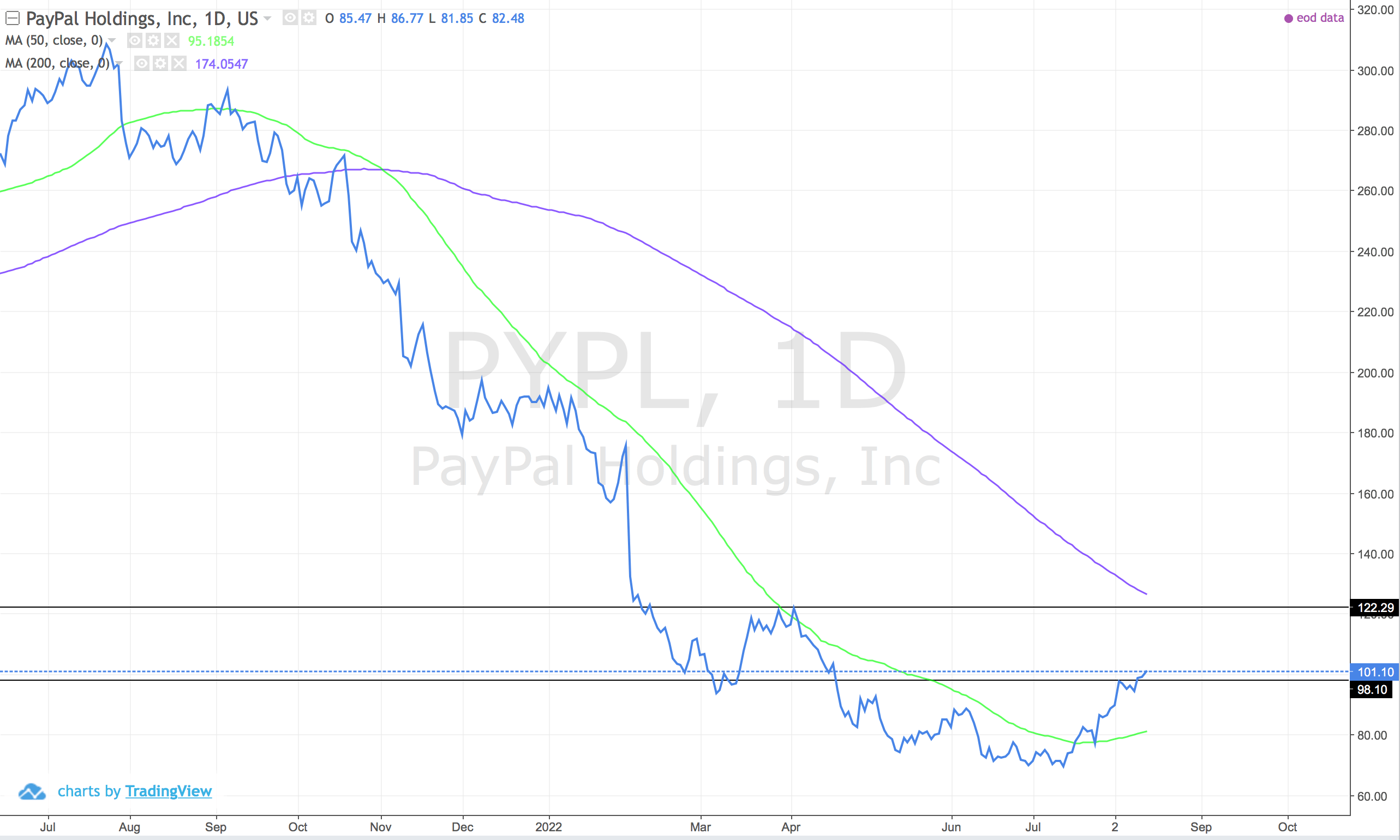 You got the higher highs and higher lows. Cup and handle pattern and the 50MA turning up. Lots of evidence for a continuation up to $122. Looks a good entry.