AGL (Anglo American)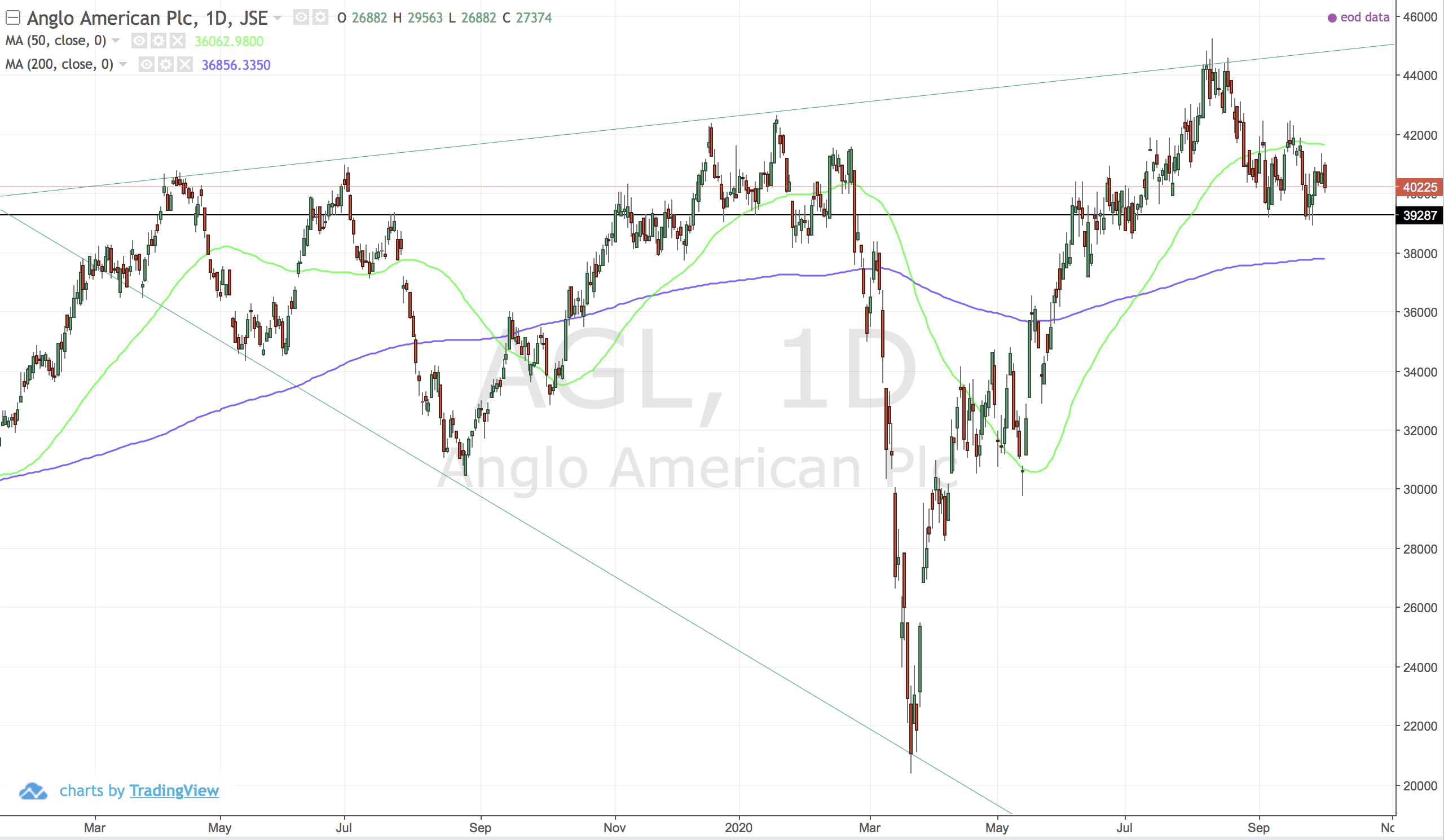 Looks very sideways. Lots of movement within the megaphone but as a long term investor and trend trader...the trend is not strong. A clear break is needed.
ADI (Adapt IT)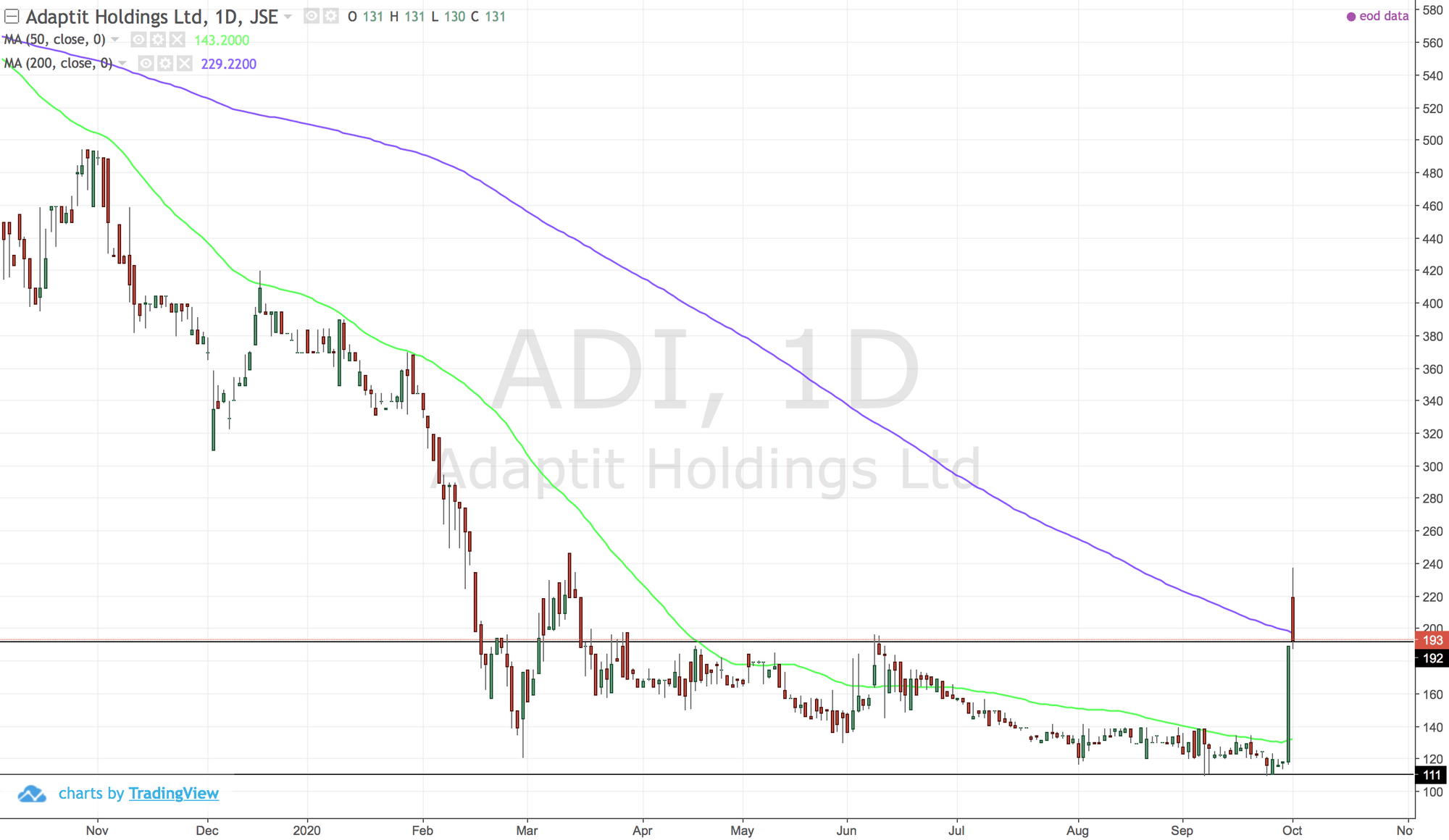 A break above the resistance with a very negative looking candle. In the context of this down trend it is advisable to stick with the direction of the trend until a significant tide shirt happens.
SBAOIL (Standard Bank Oil ETN)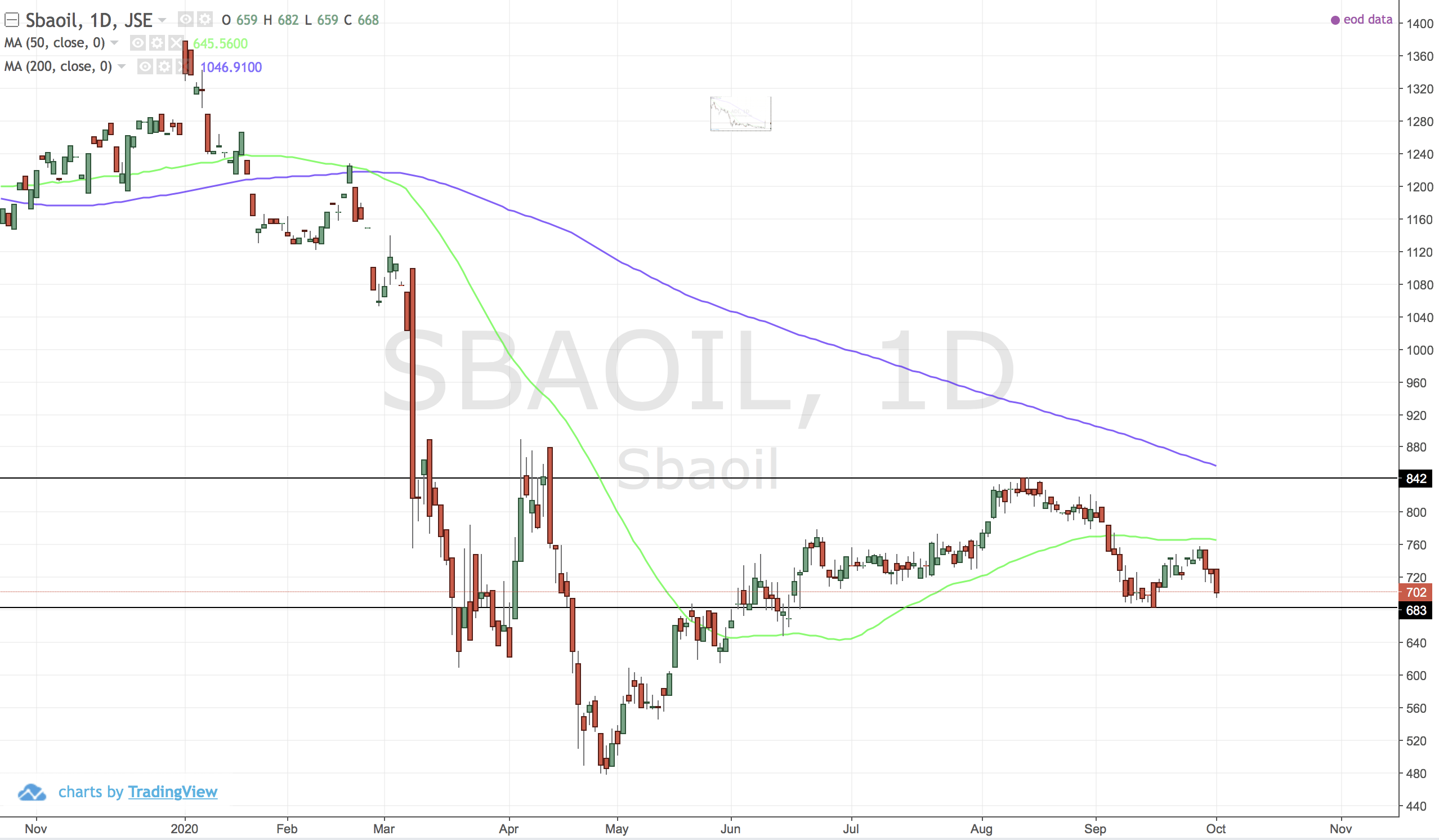 Potencially forming an inverse cup and handle here. Keep a close eye on this and the oil price. If that lower low is formed after that lower high that signals a continuation of the down trend.
MTH (Motus)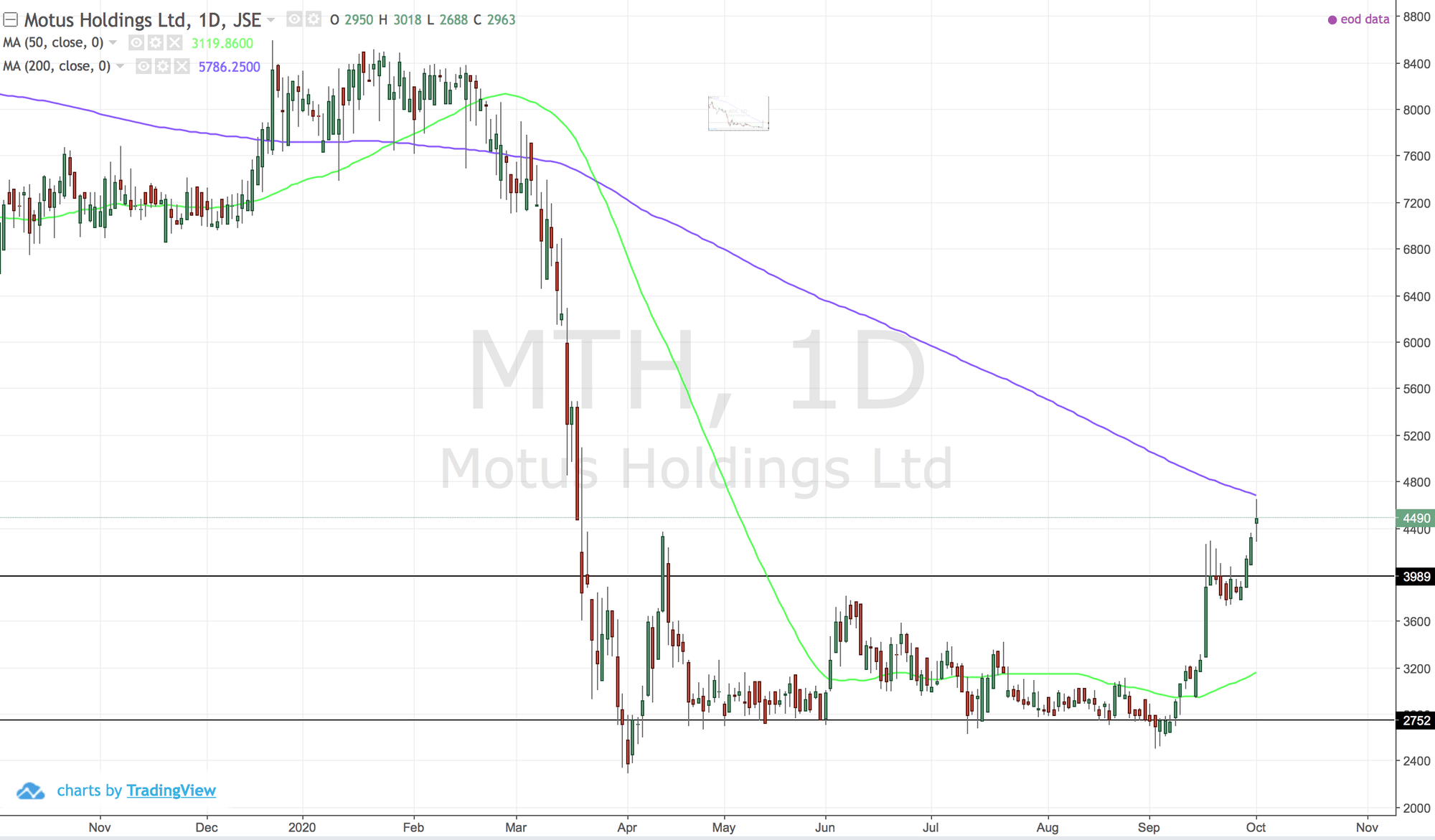 A big move against the overriding trend. Even an inverse cup and handle depending on how big you like your cups and small your handles. A bit of indecision signalled by that doji candle. I think we should wait for more evidence.