ideas
Some Decent Opportunities with these Stocks
Some Opportunities for long and short on the JSE, Commodities and US markets.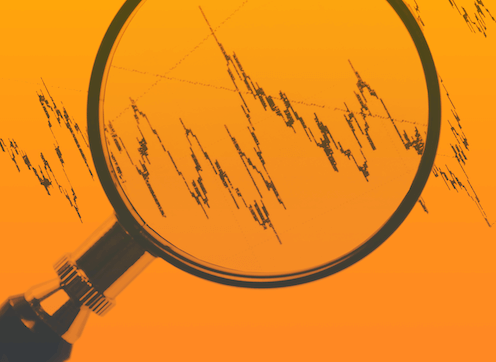 The Mid October 2023 update presents some decent opportunities even with major indexes looking subdued and shaky.
On the up: USDZAR, Natural gas, Mondelez and Vmware
On the down: SP500, Ninety One, Nepi Rockcastle, MTN, Sibanye, Netflix, Tharisa and British American Tobacco
The joker in the pack: Blue label telecoms
Ideas only. Nothing is certain. Make decisions that are right for your trading and investing strategy.
USDZAR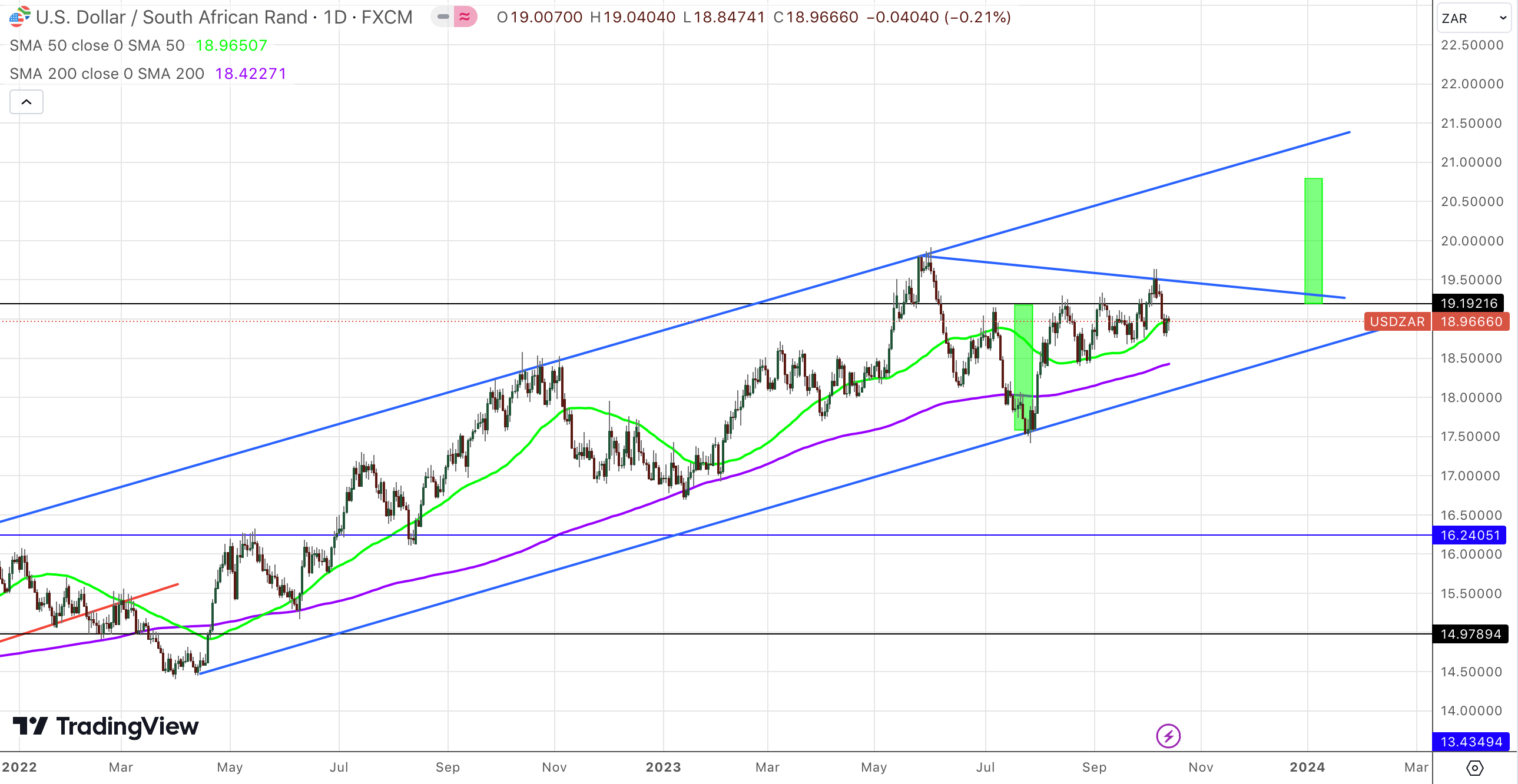 Heading up long term. Mid term there is resistance above. Move above 19.50 opens up the target of 20.80.
GSPC (SP500)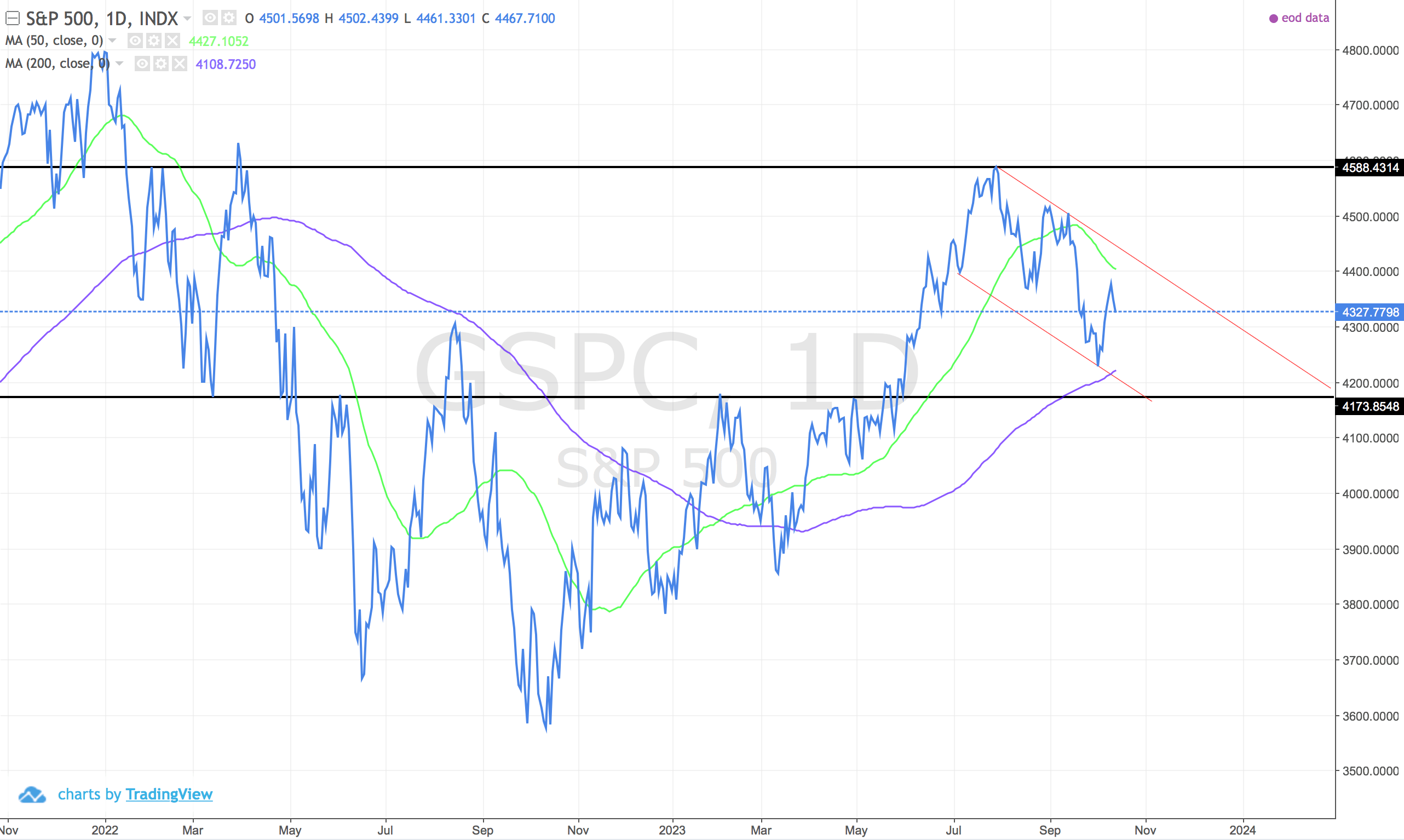 Downward channel heading to 4175. A chance for some support.
CL (Crude Oil)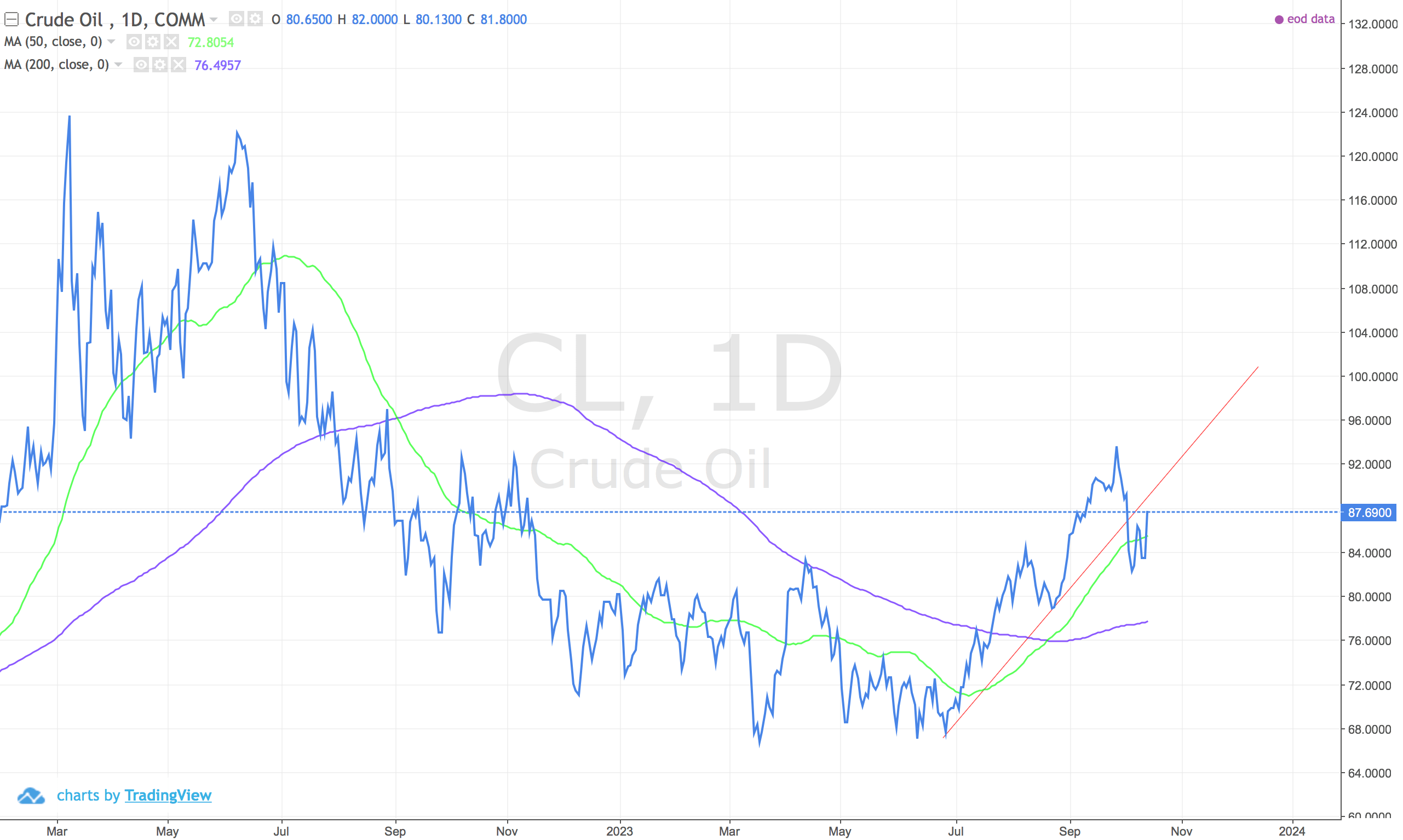 Spike down but has printed a short term higher high and higher low. Trend set to continue up.
NG (Natural Gas)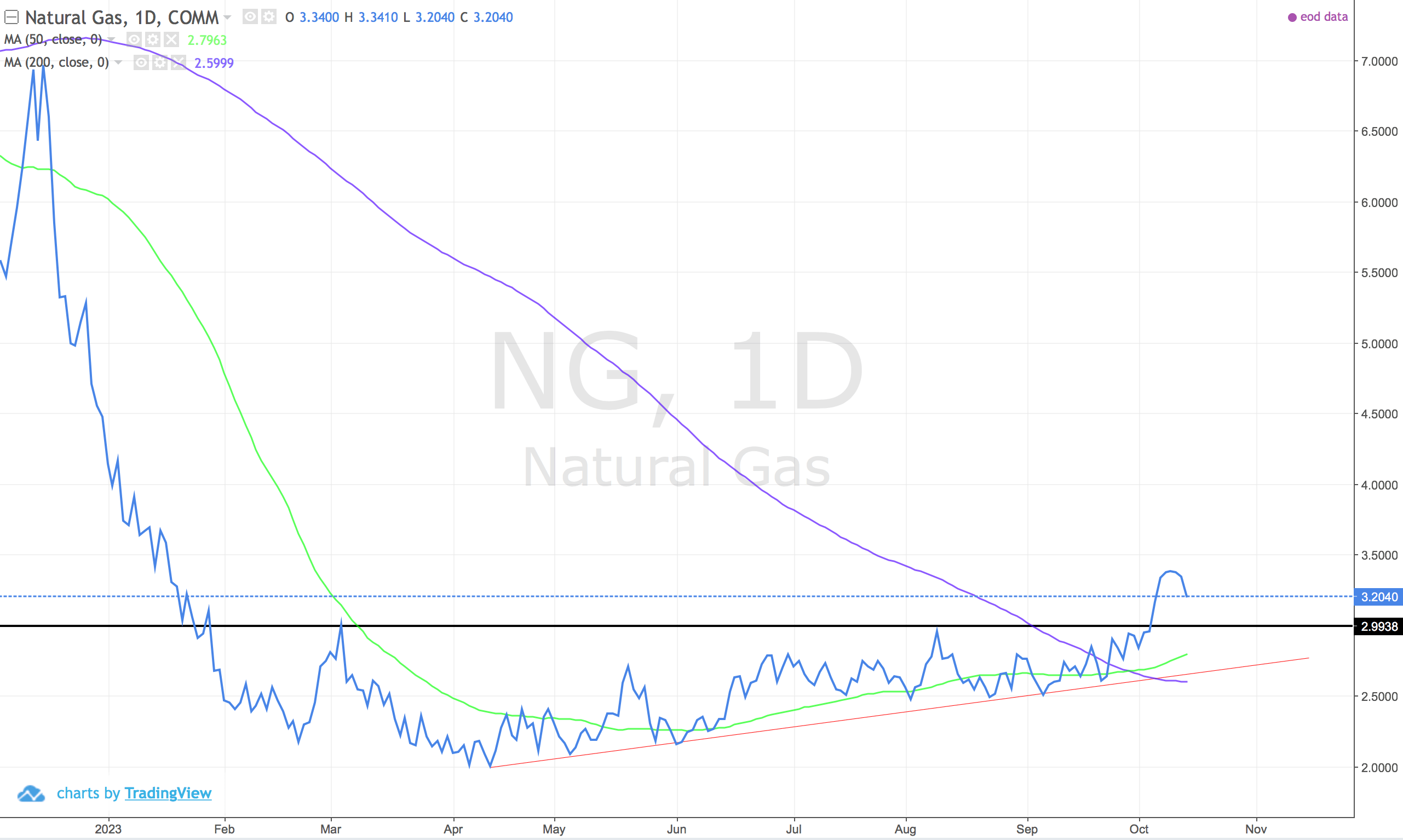 Looking very good. Inverse head and shoudlers pattern. Target $4.
GC / XAUUSD (Gold)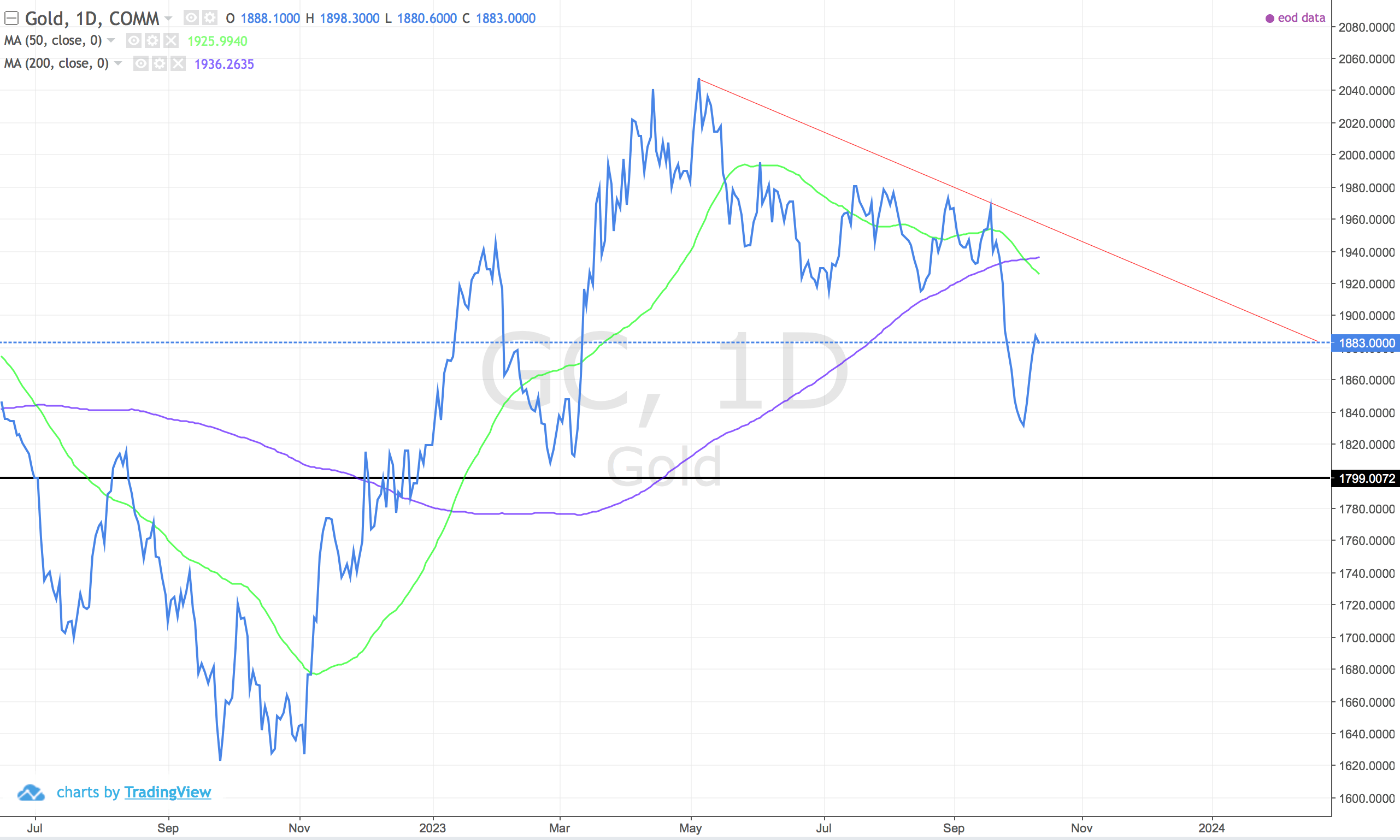 Descending triangle still in effect. Target still $1800. Would need a serious move above $1940 to change the opinion. That being said it cannot be ruled out.
STX40 (Satrix 40)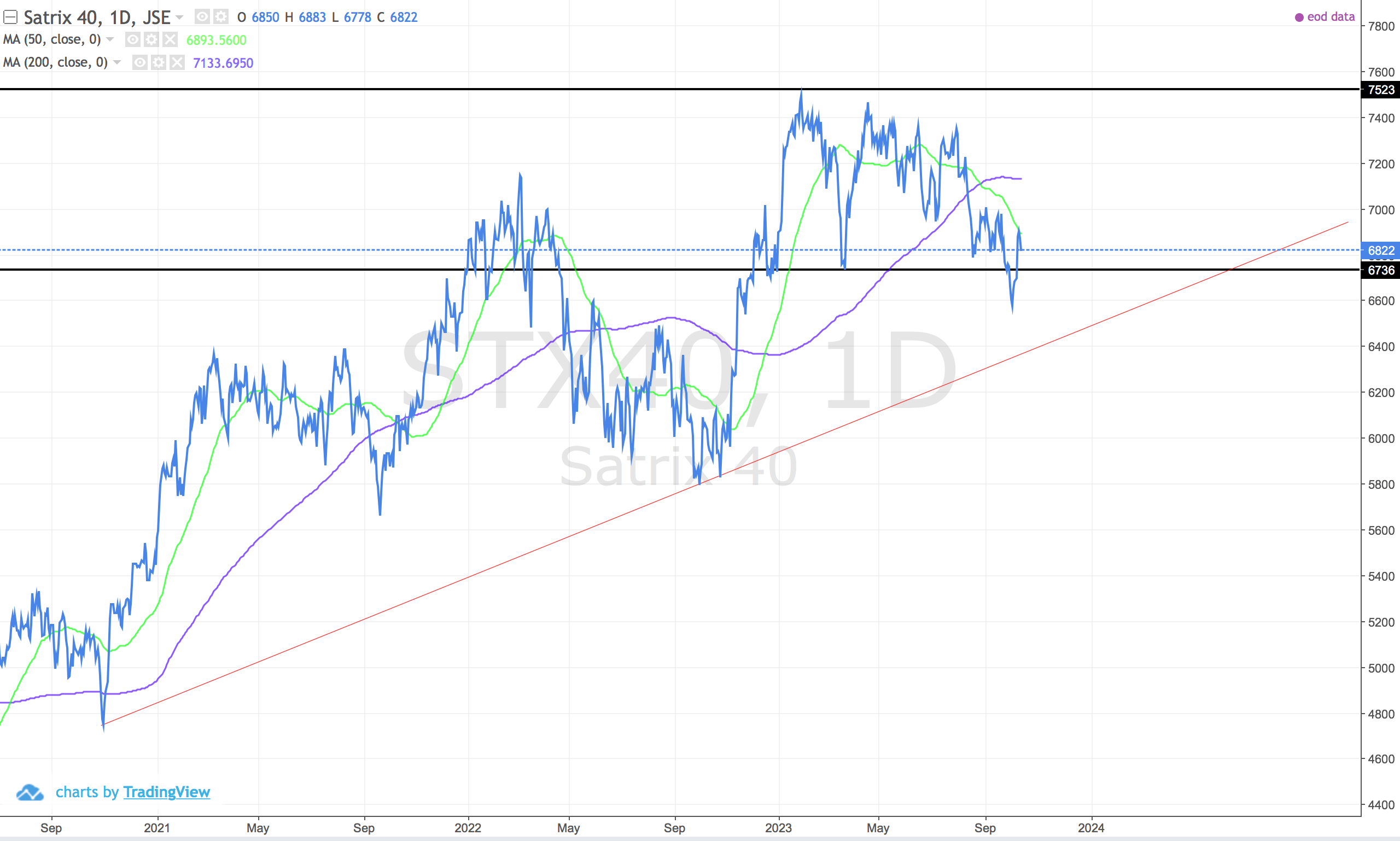 Death cross. Looking bad on short and mid term. Longer term its still ok. Look for 6500 for support.
NY1 (Ninety One Limited)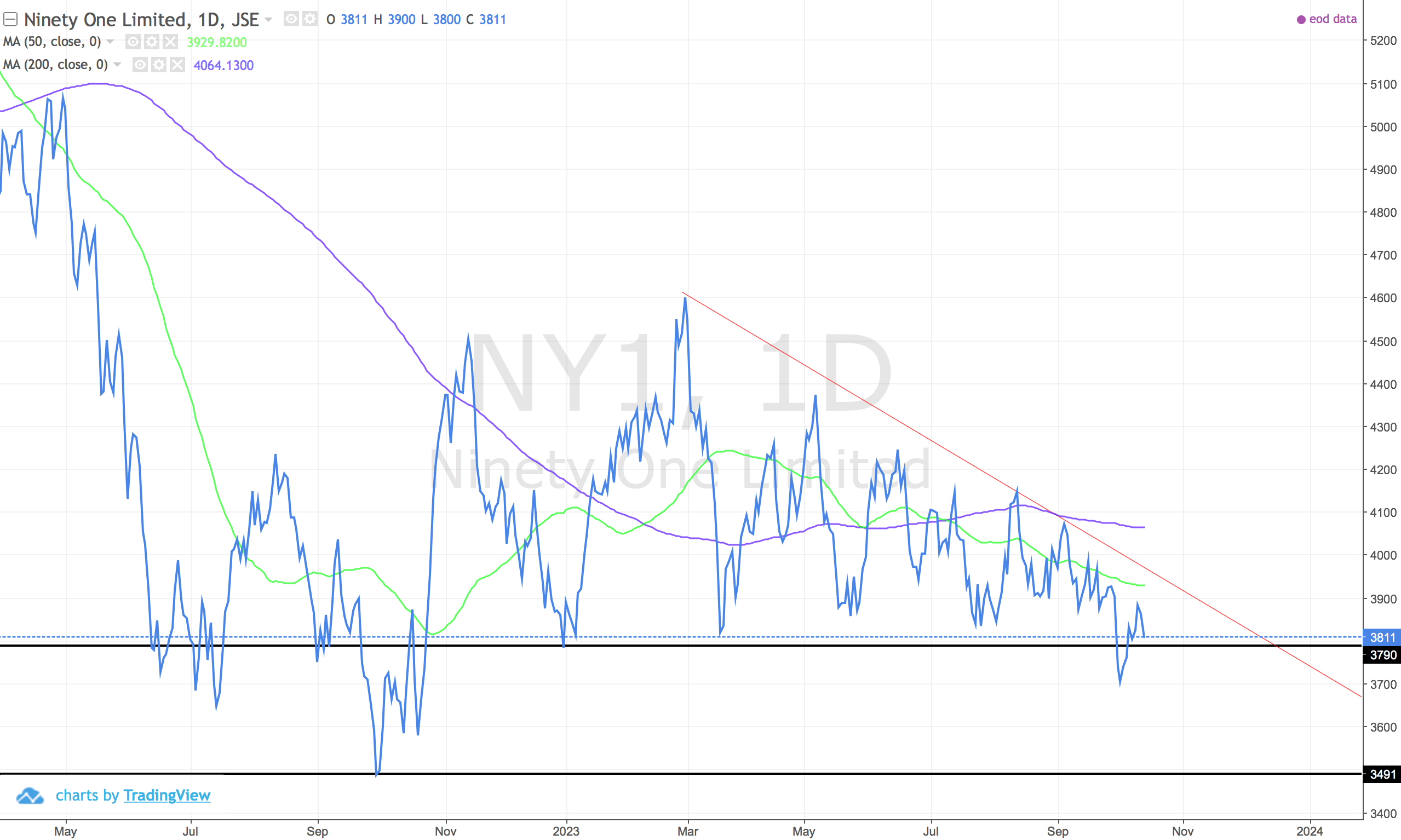 Trending down. Descending triangle. Going to 3500.
NRP (Nepi Rockcastle)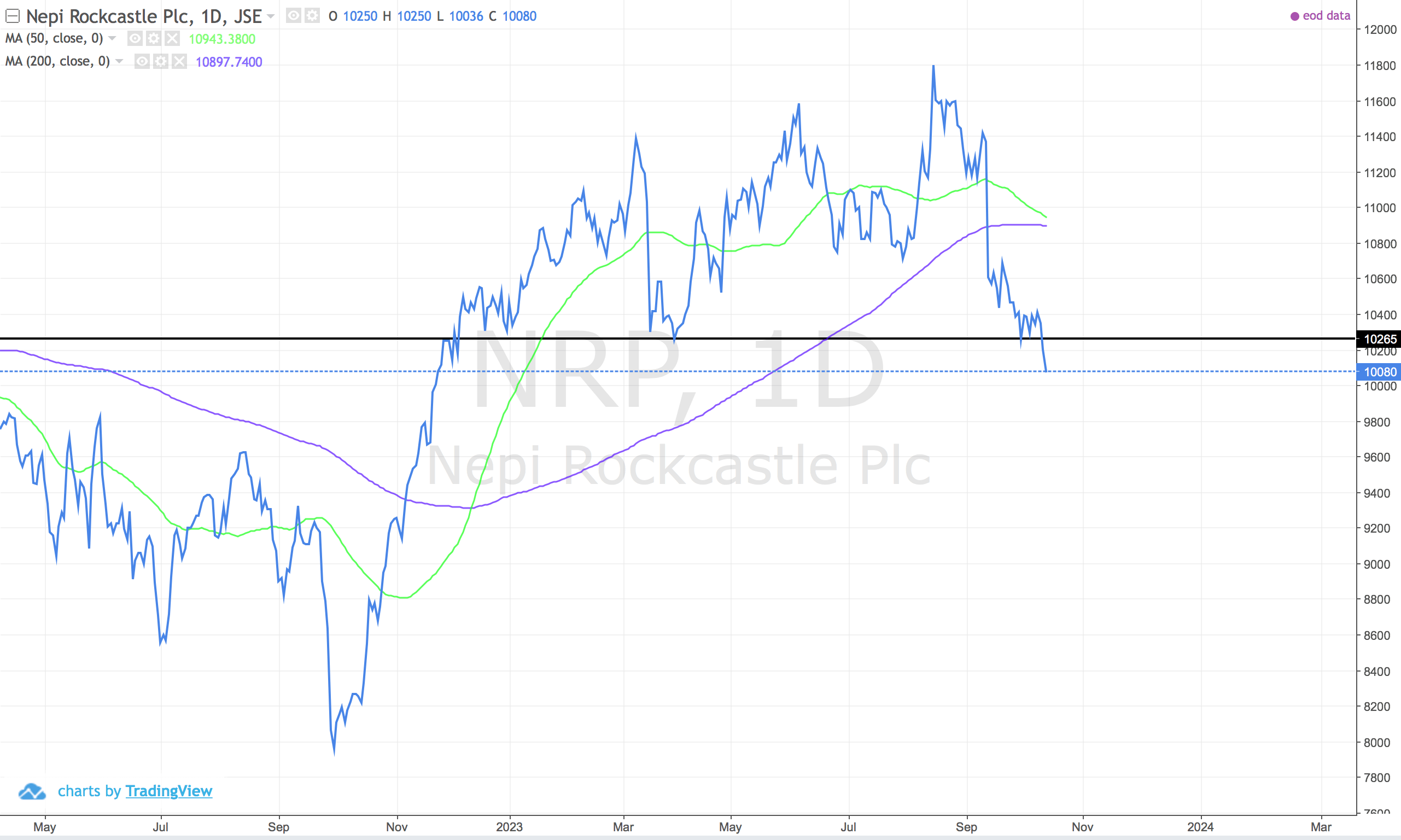 Looking terrible. Death cross imminent.
MTN
Huge inverse cup and and handle break. Trending down nicely. Just broke so may whipsaw back an attempt to the down slope. Overall not looking good.
SCHD (Schwab US Dividend Equity ETF)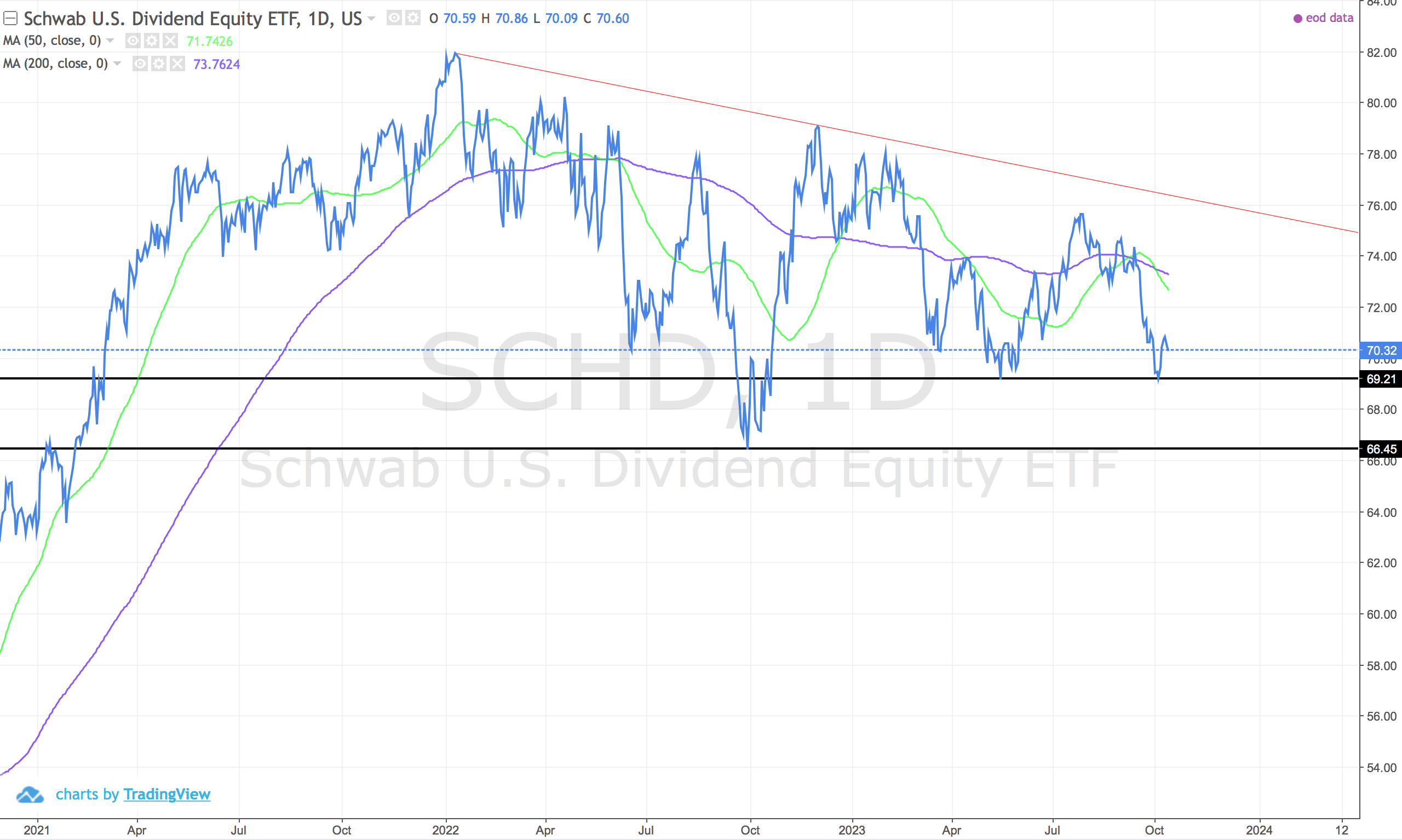 Looking laboured and drawn out. A slow puncture. One option is break of 69 goes to 66 and lower. Care needed.
AFT (Afrimat)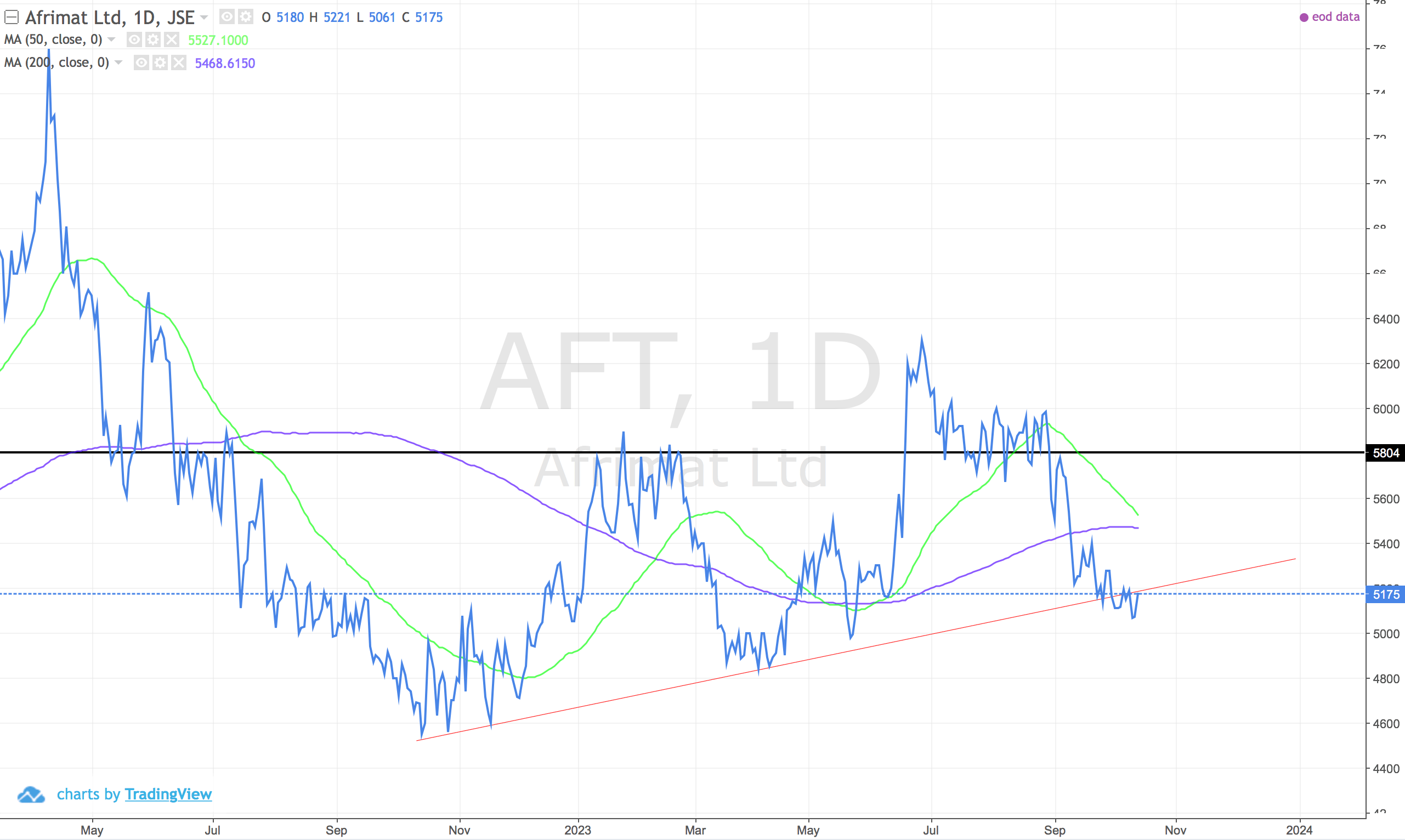 Trendline broken. Not good. Watch for the lower low at 4850 or the death cross.
MDLZ (Mondelez)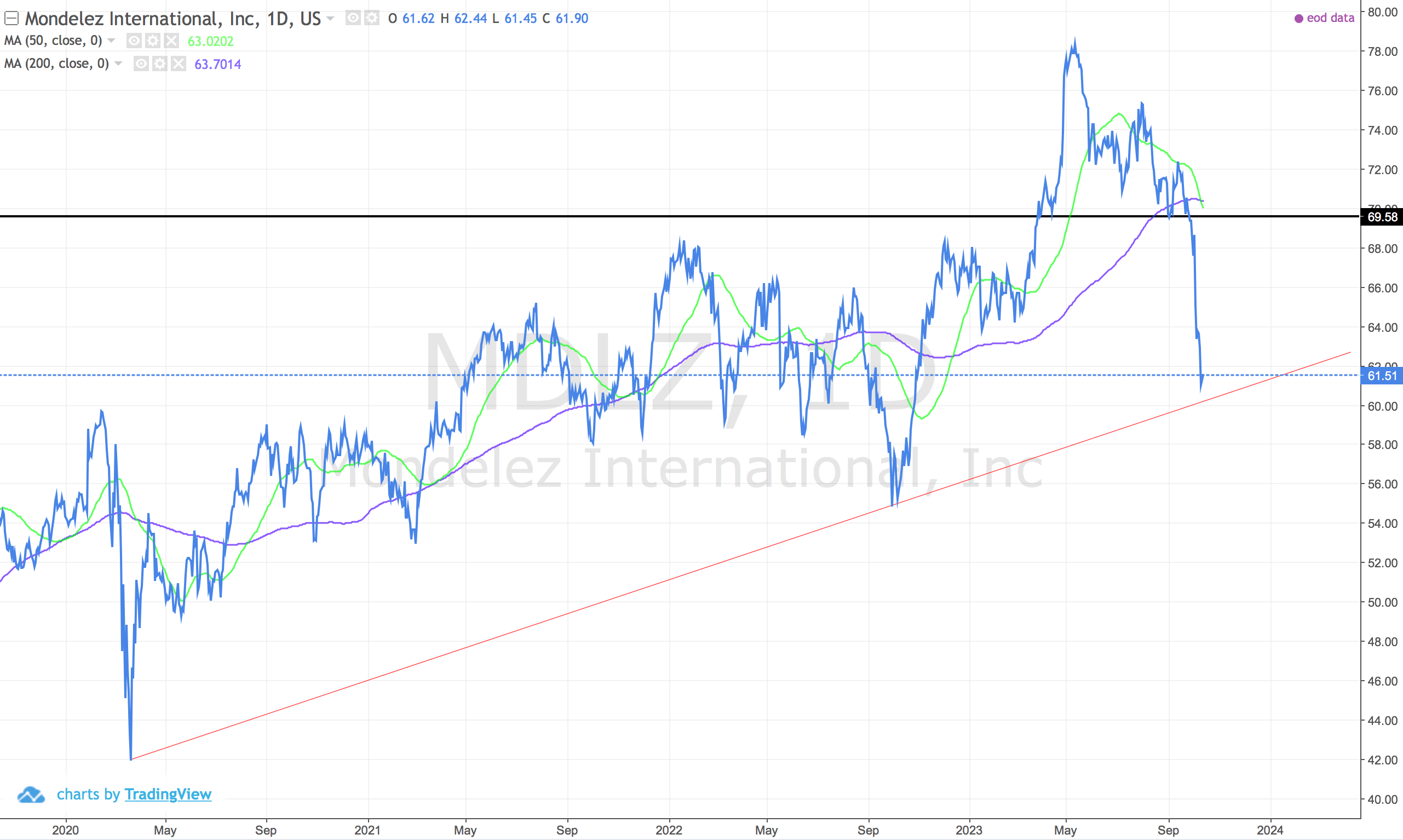 Not sure what happened but the share price just got iced. Now sitting near support. May be risky but looks like market over reacting - long term trend is good.
ARI (African Rainbow Minerals)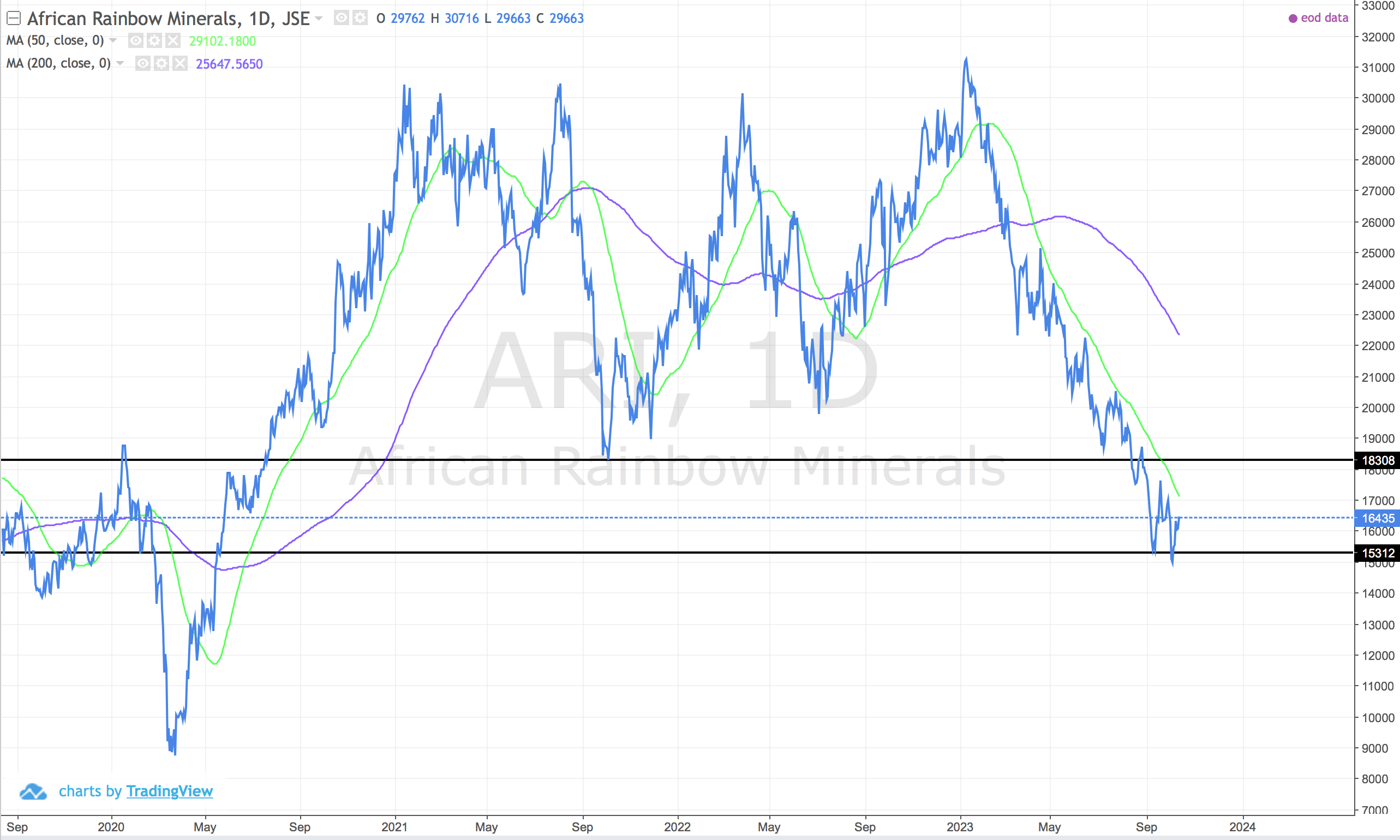 Wowzers. Terrible chart. Trend down strongly. Off the watchlist.
ANH (Anhueser Busch)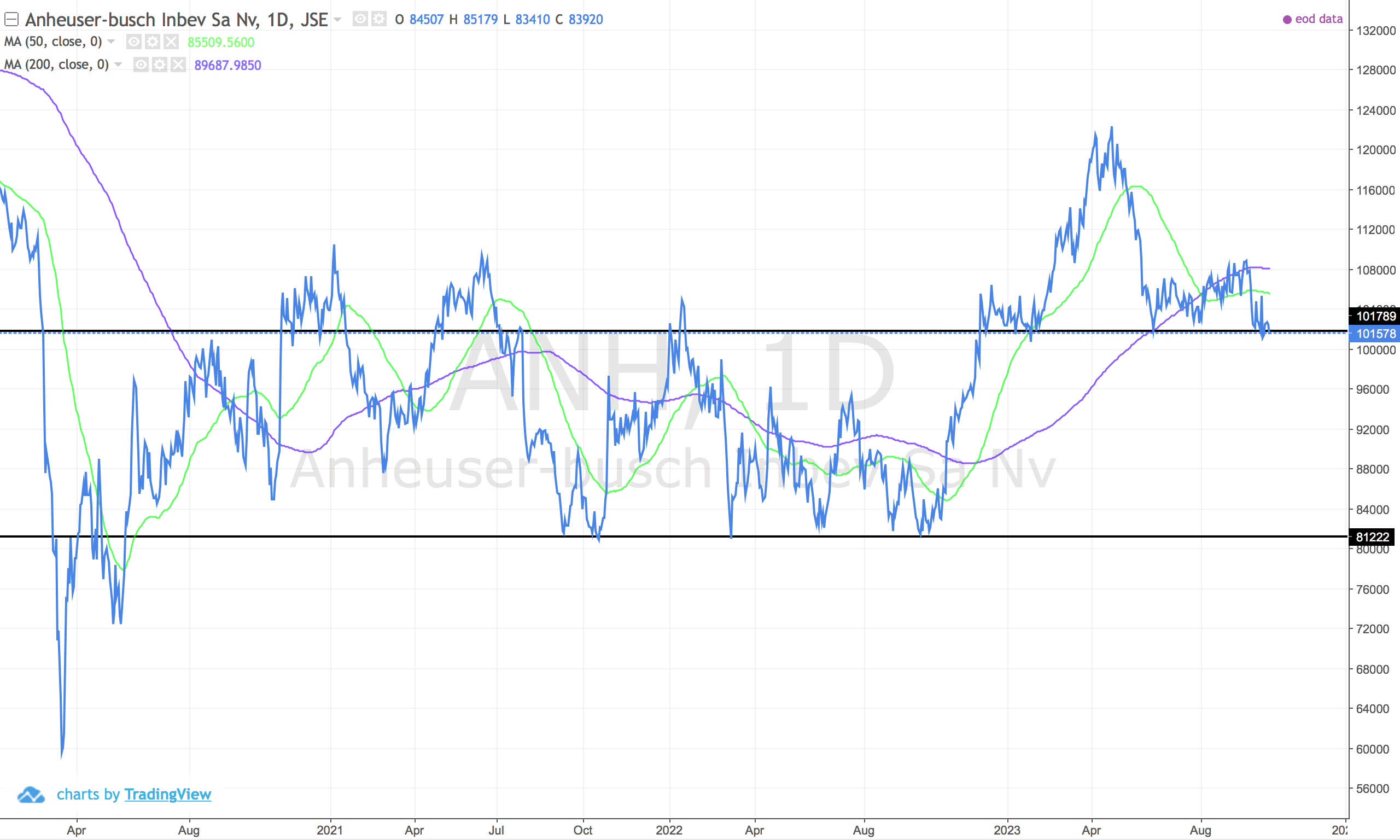 Head and shoulders pattern. Projects down to 80000. Will have to see what happens. Long term still looks ok.
DOCN (Digital Ocean)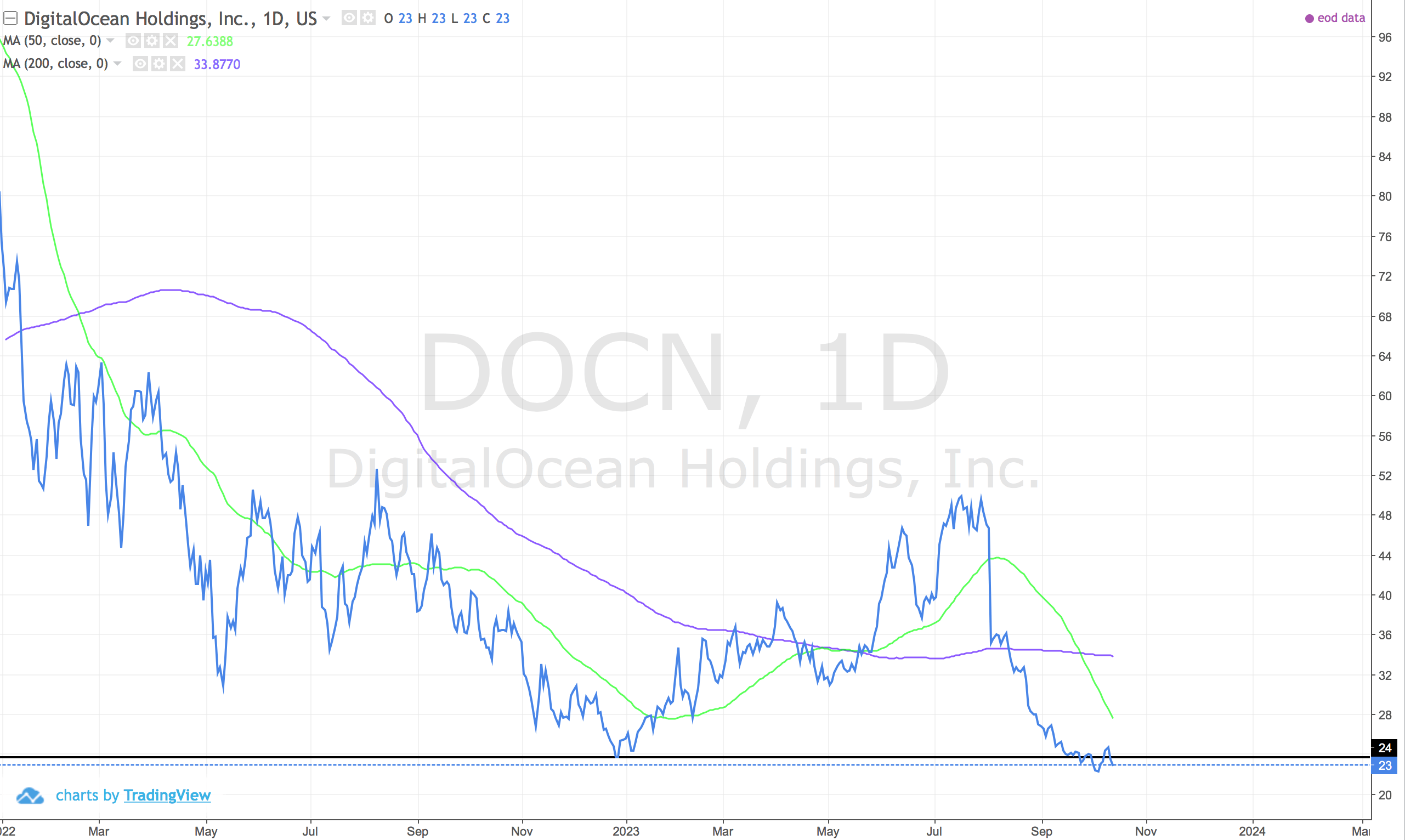 New low. Off the watchlist.
SSW (Sibanye Stilwater)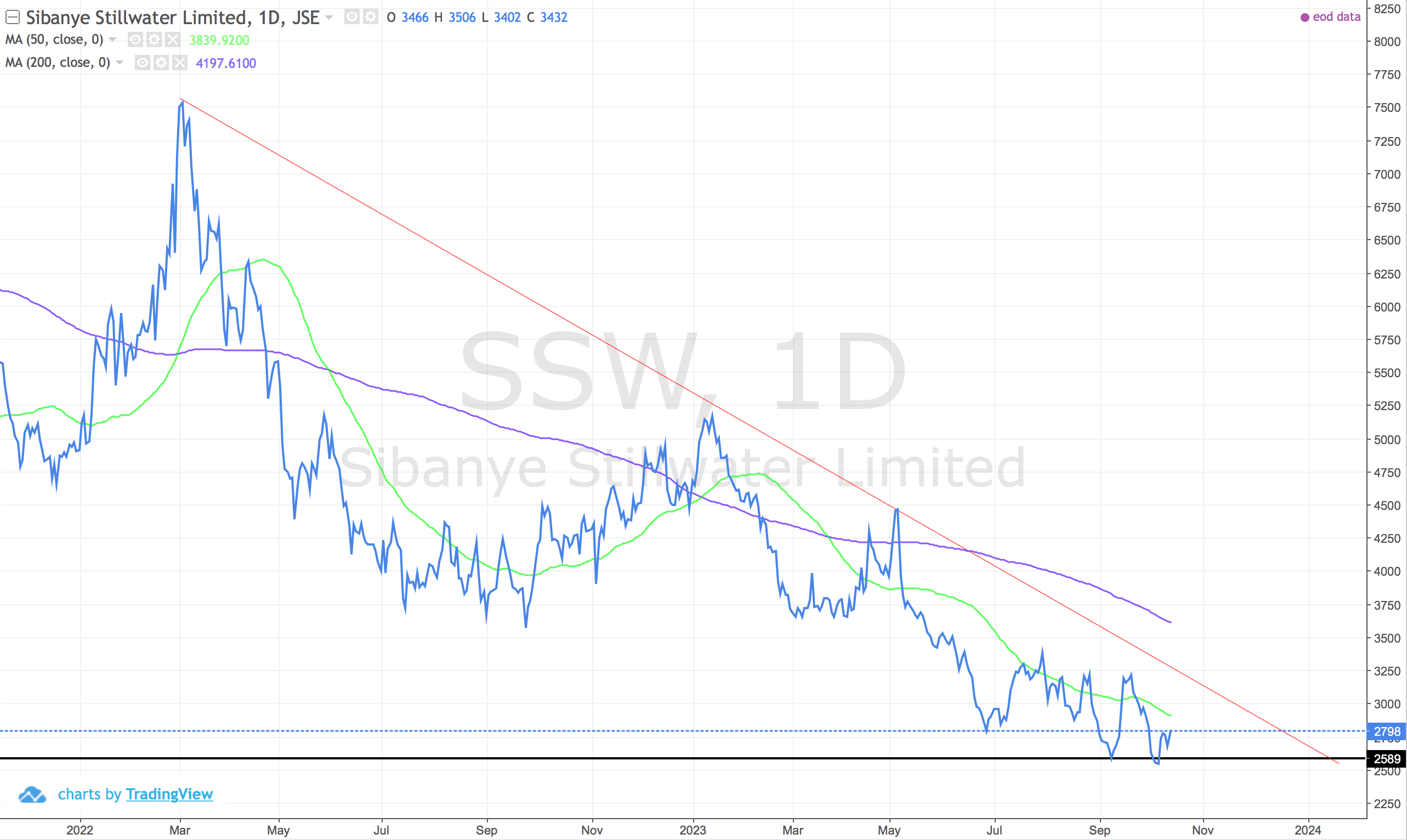 Strong downward trend. Not signs of it stopping.
BLU (Blue Label Telecoms)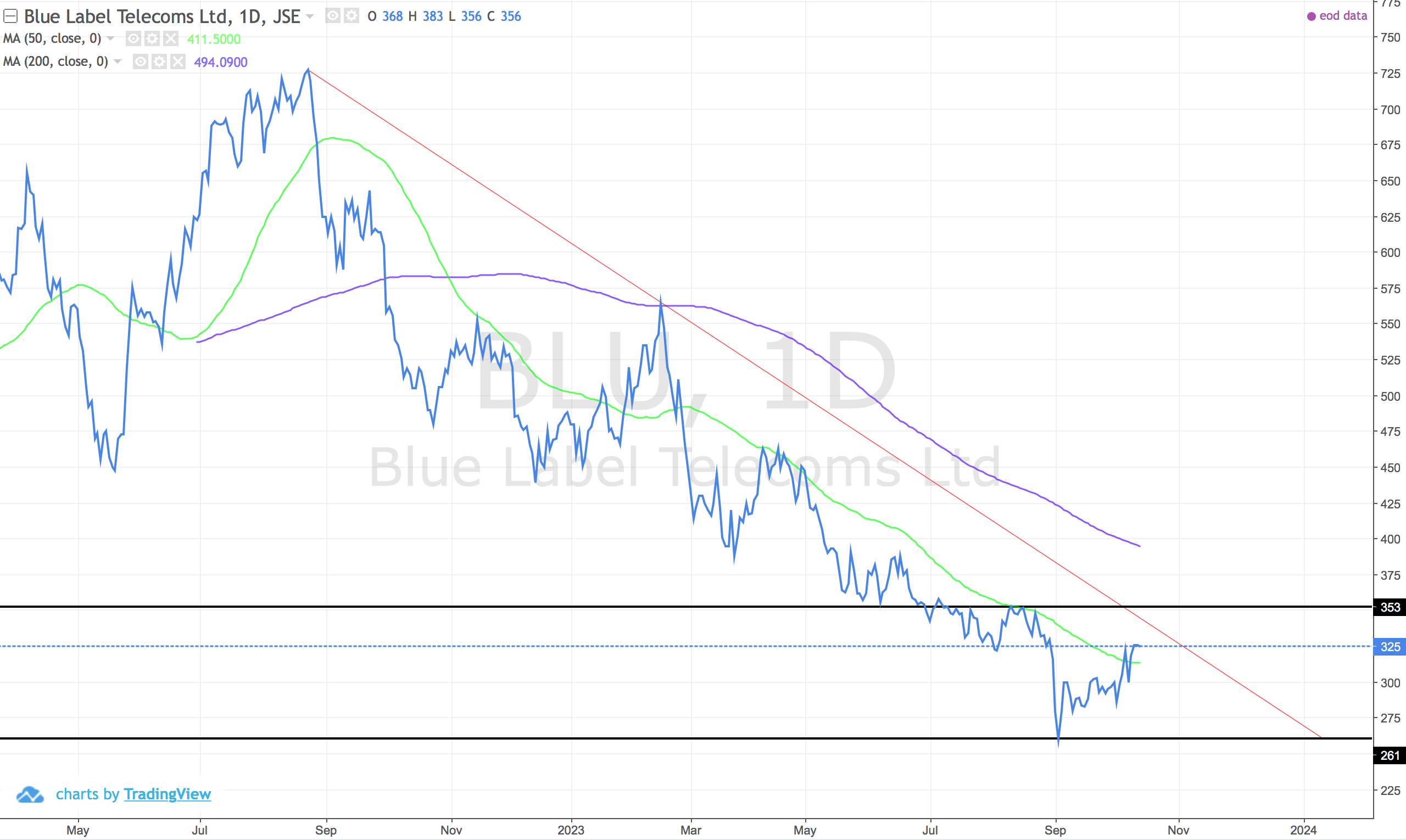 Still trending down strongly. A few higher lows printed. Can it break above 350?
VMW (Vmware)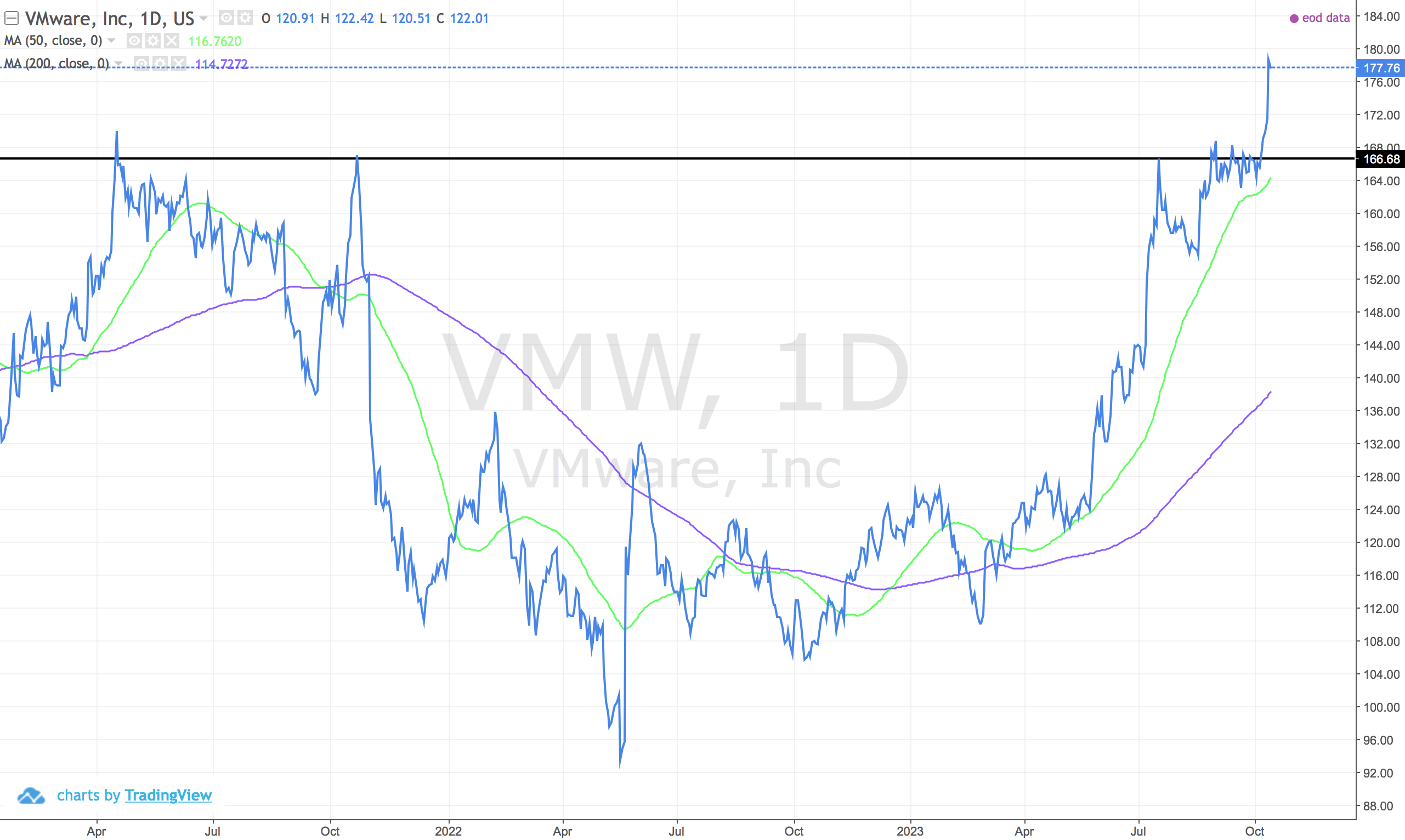 Huge inverse head and shoulders. Trending up strongly.
NFLX (Netflix)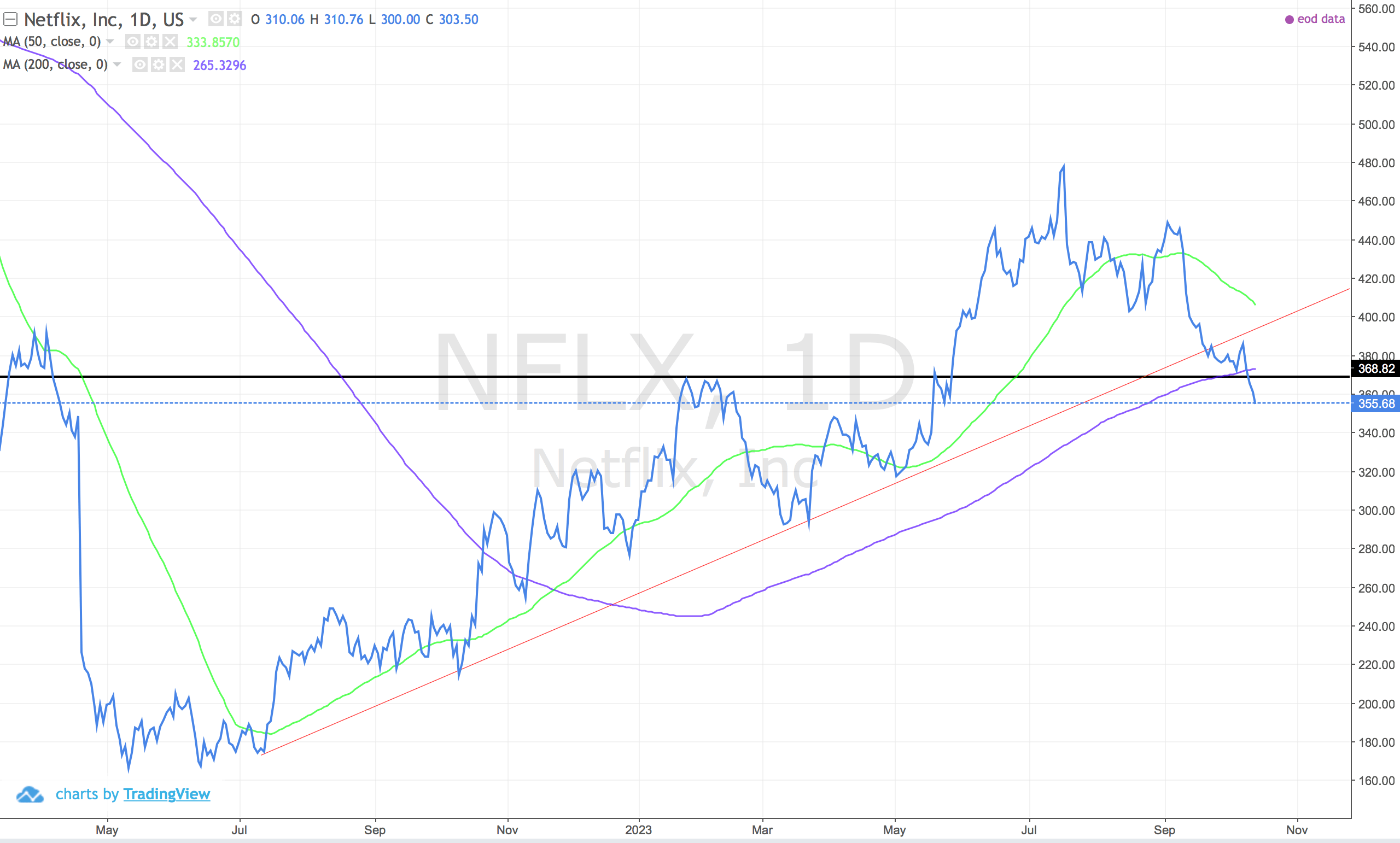 Kissing the trendline good bye.
THA (Tharisa)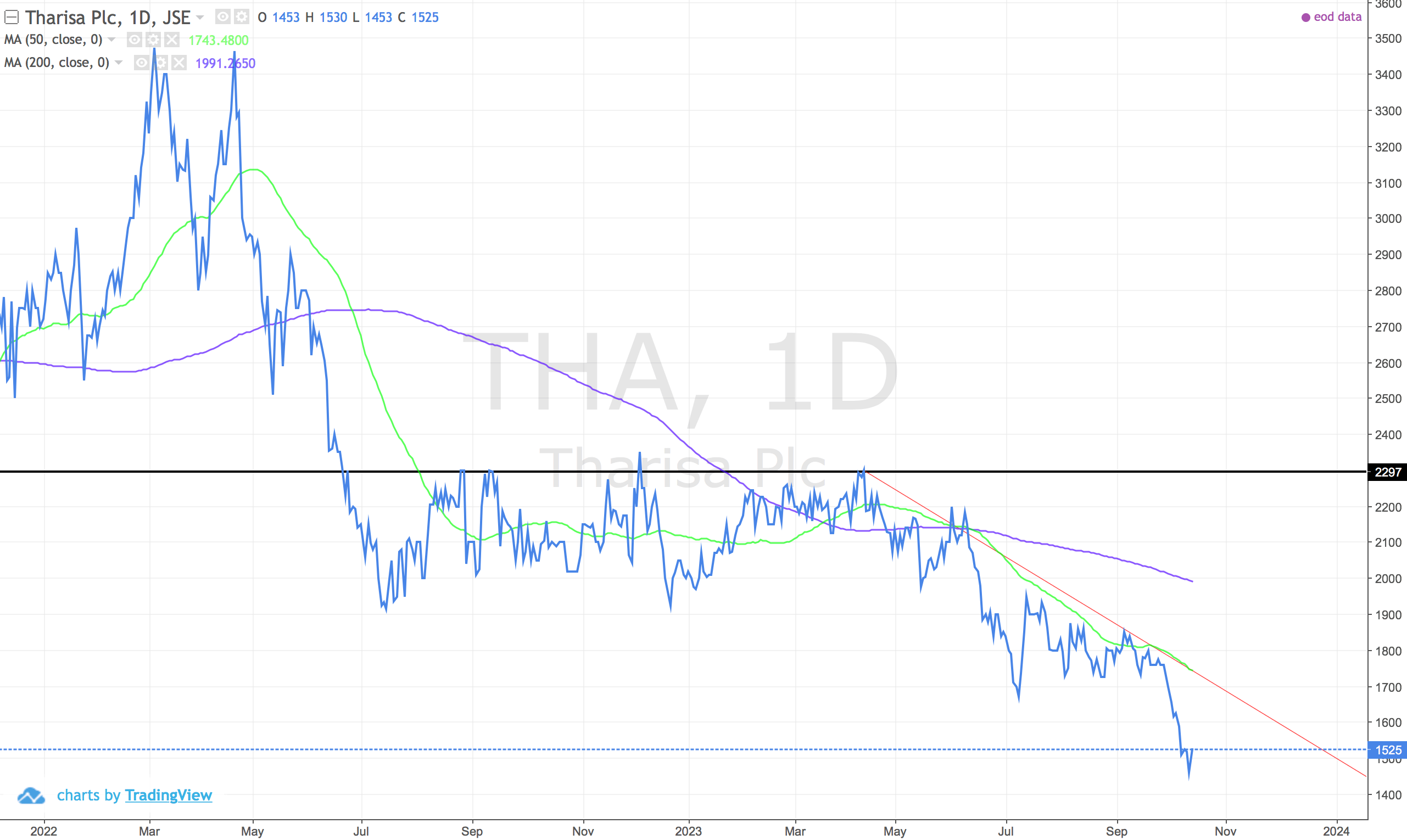 Trending down. Off the watchlist.
BTI (British American Tobacco)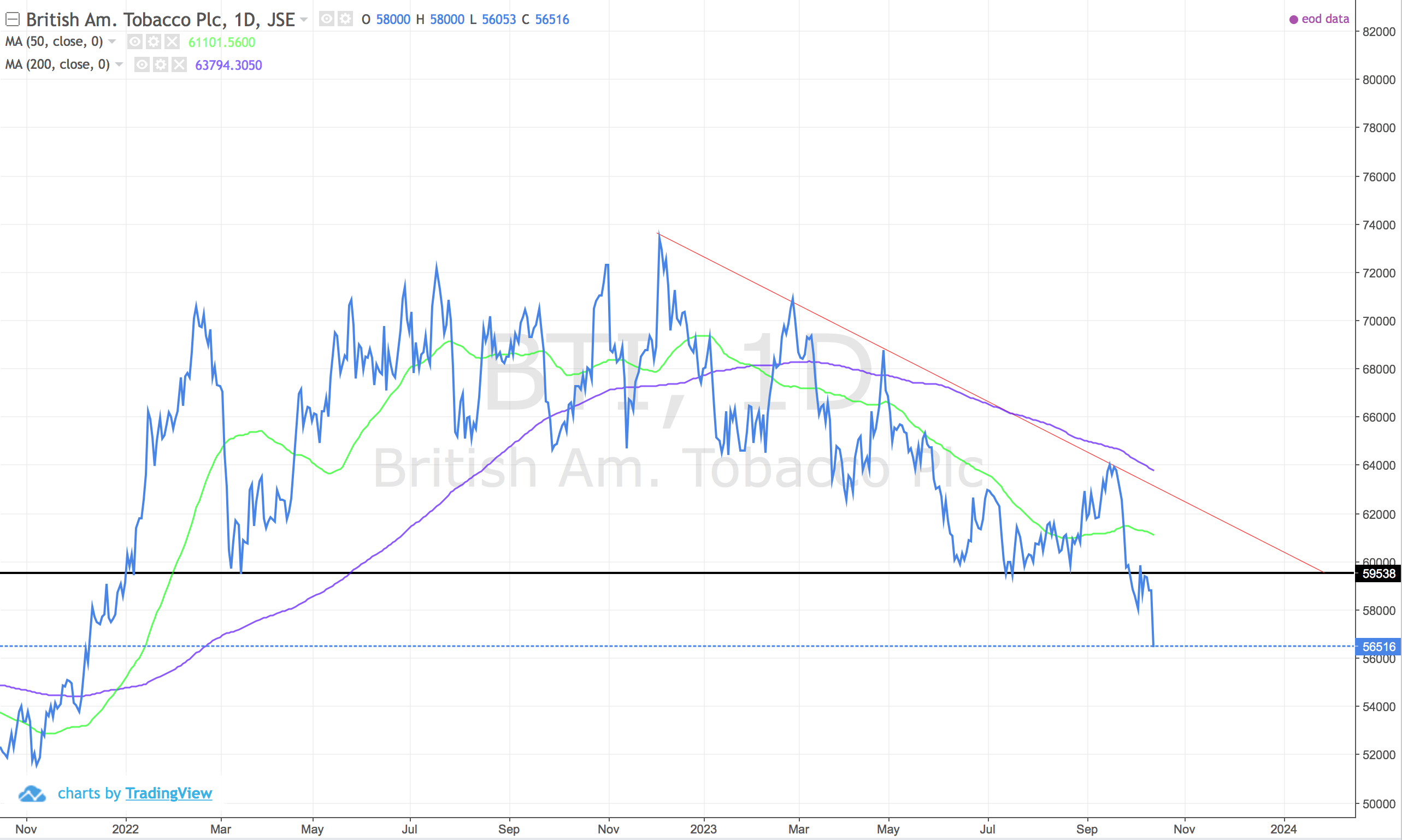 Tredning down. Huge inverse head and shoulders. Next stop 50000.