breakouts
Breakouts: 02 November 2020
Bumper post of breakouts: Growthpoint, DRD, Angloplat, Barloworld, Sygnia SP500 ETF, Redefine, Quilter, Old Mutual, Transaction Capital, Mimecast and Twilio.
Be fearful when others are greedy and greedy when others are fearful
GRT (Growthpoint)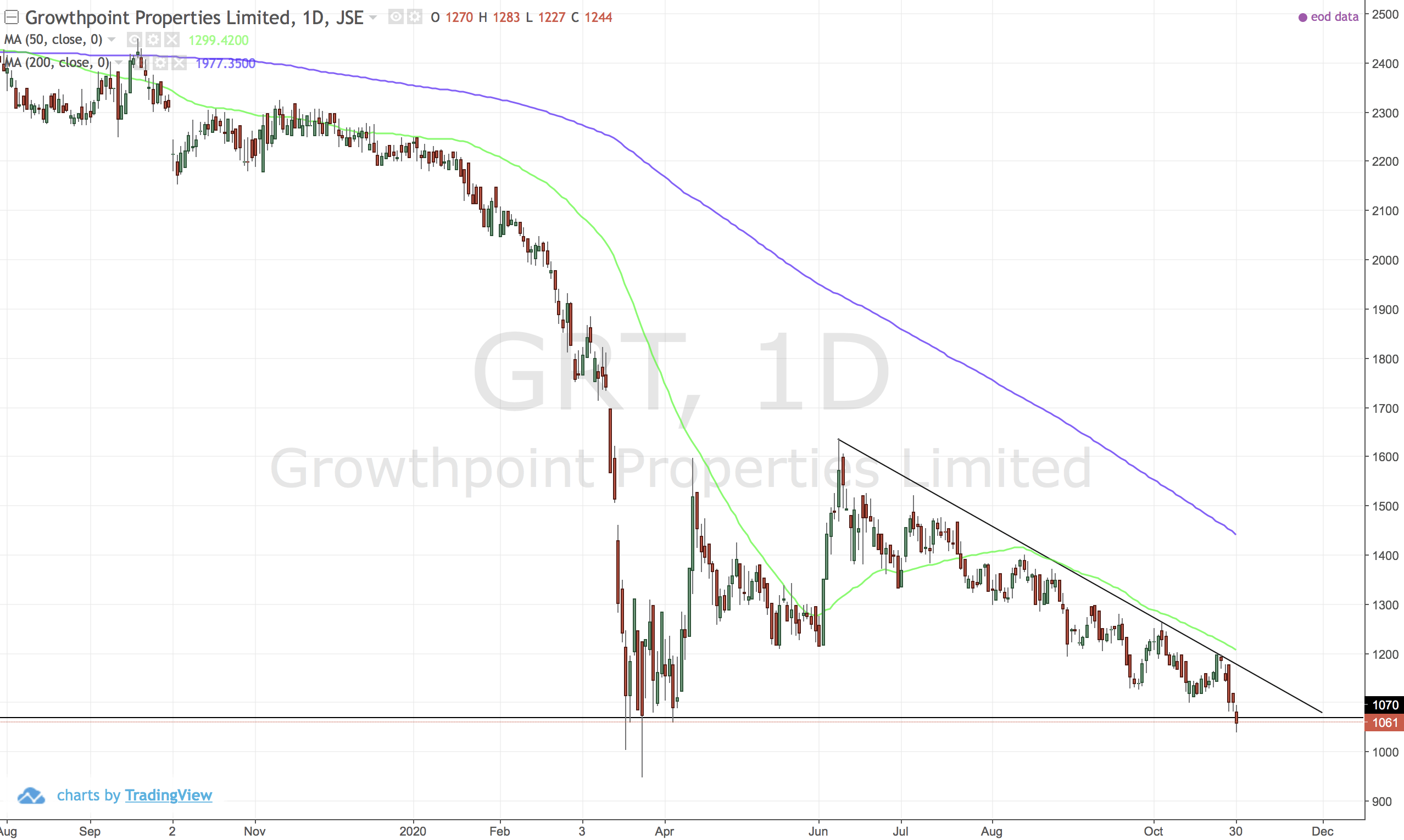 Break below the descending triangle to continue the move down.
AMS (Anglo Platinum)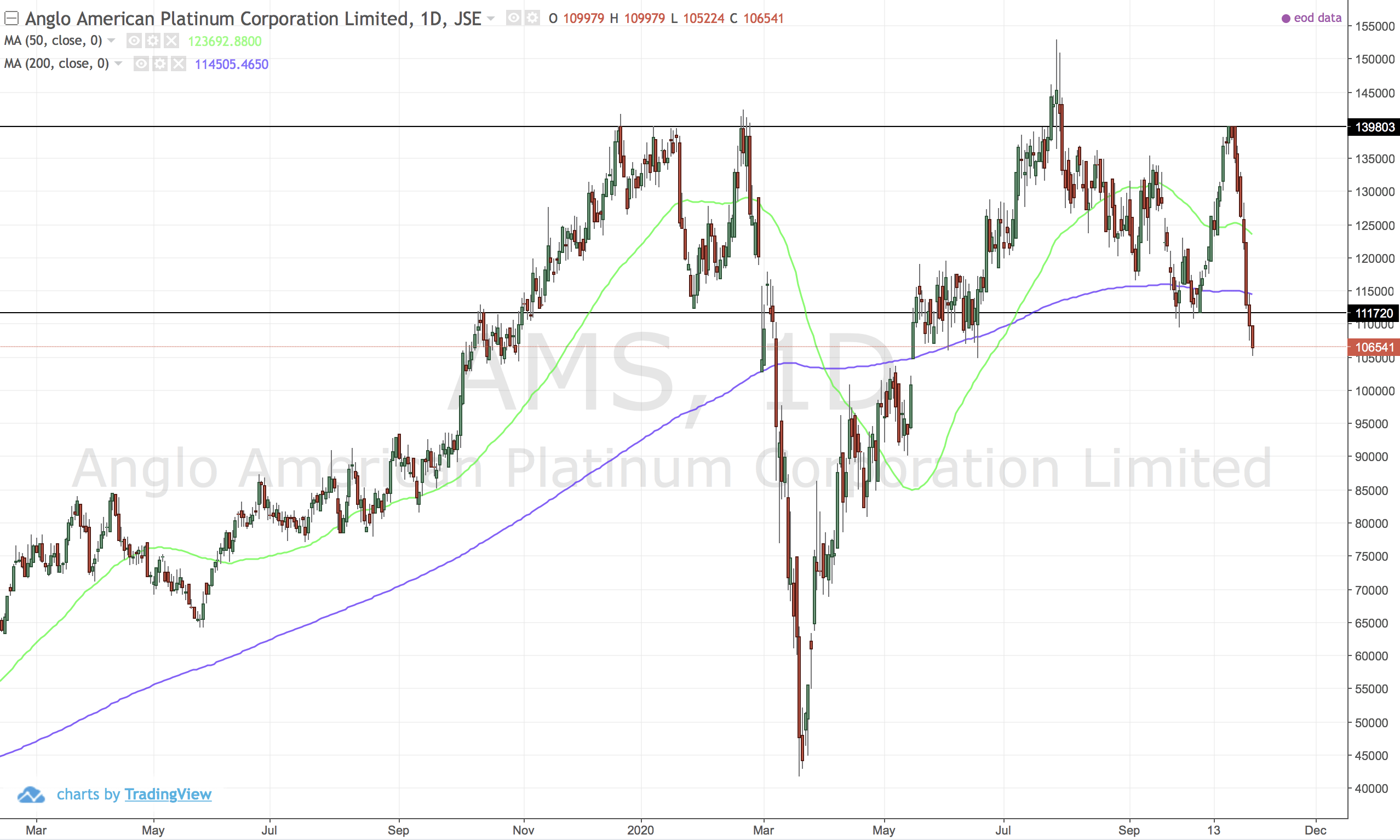 Break below the horizontal channel. Support broken. Also some heavy resistance overhead forming an inverse head and shoulders that has now truly failed.
Moving averages pointing down signalling the start of a down trend.
Might be time to cut loose.
DRD (Durban Deep)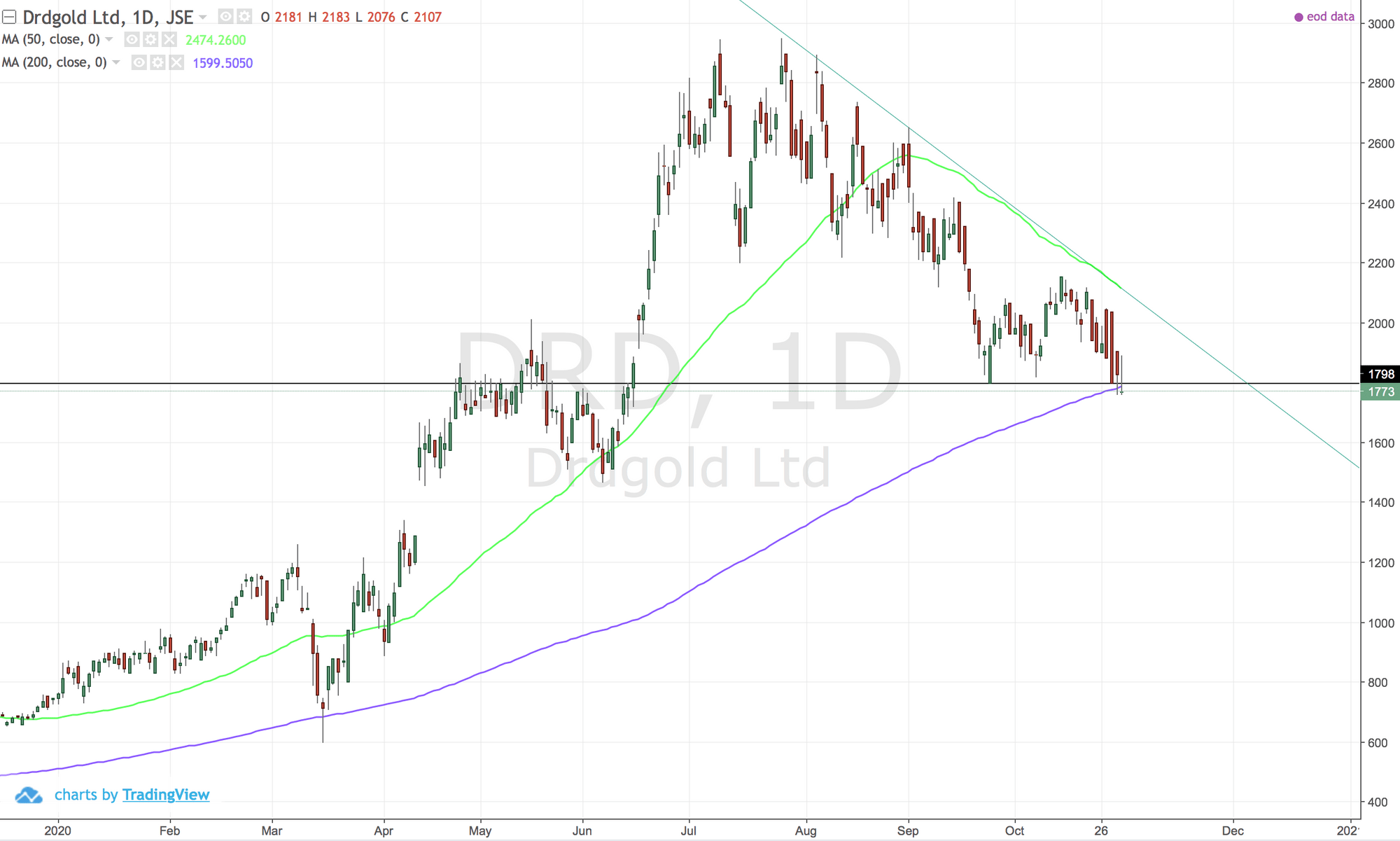 Inverse cup and handle - projeted down spells out some big pain.
Long term trend is still up but this current action does not bode well. A break below 1500 is the place, if you are not convinced to sell yet.
BAW (Barloworld)
From breakouts: 25 October 2020 I still see this going to 2540.
A break down out of the sideways channel points to that conclusion - continuing the trend down.
SYG500 (Sygnia SP500 ETF)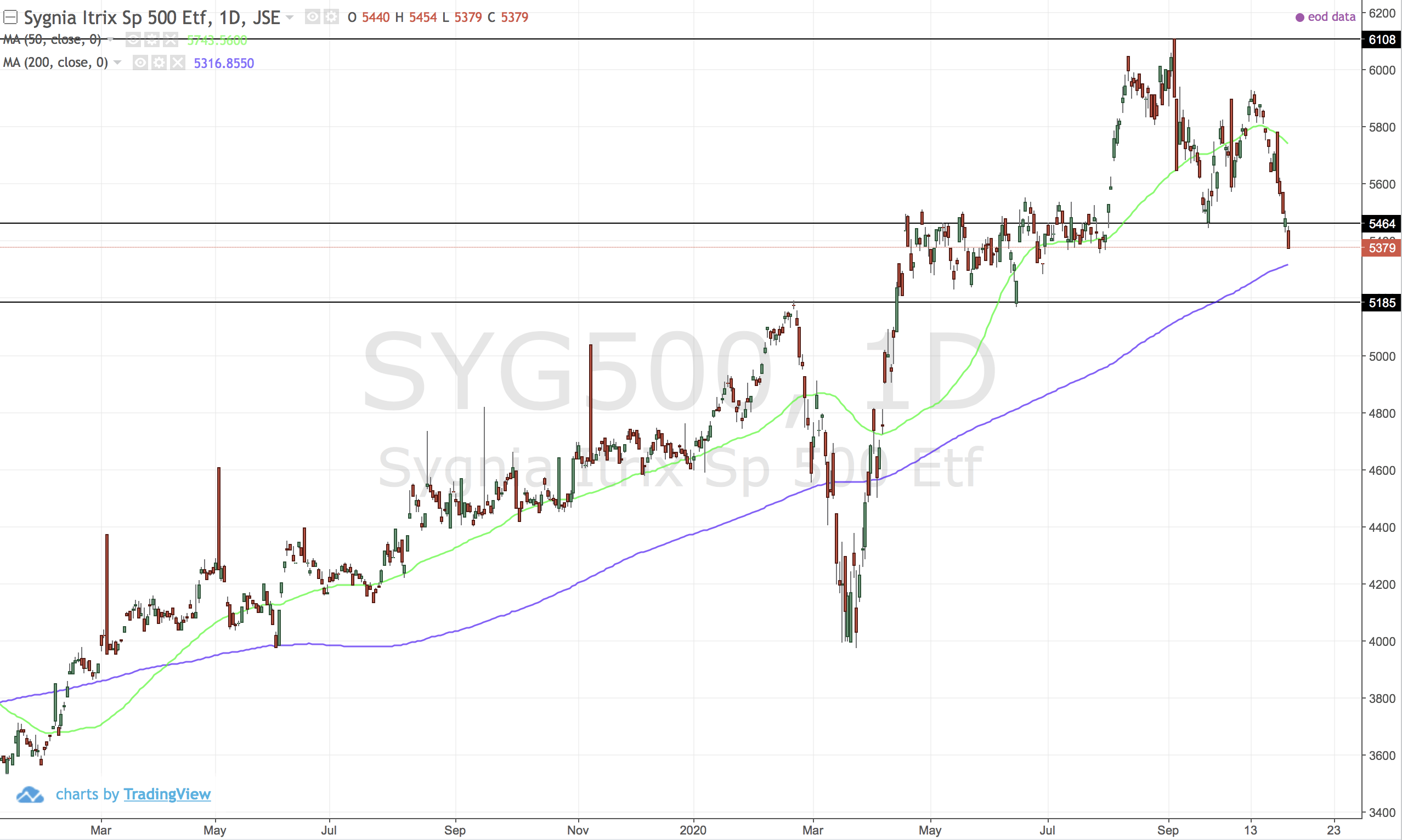 Lower low and lower high. Context is still an uptrend.
5185 will be the place I look to sell.
RDF (redefine)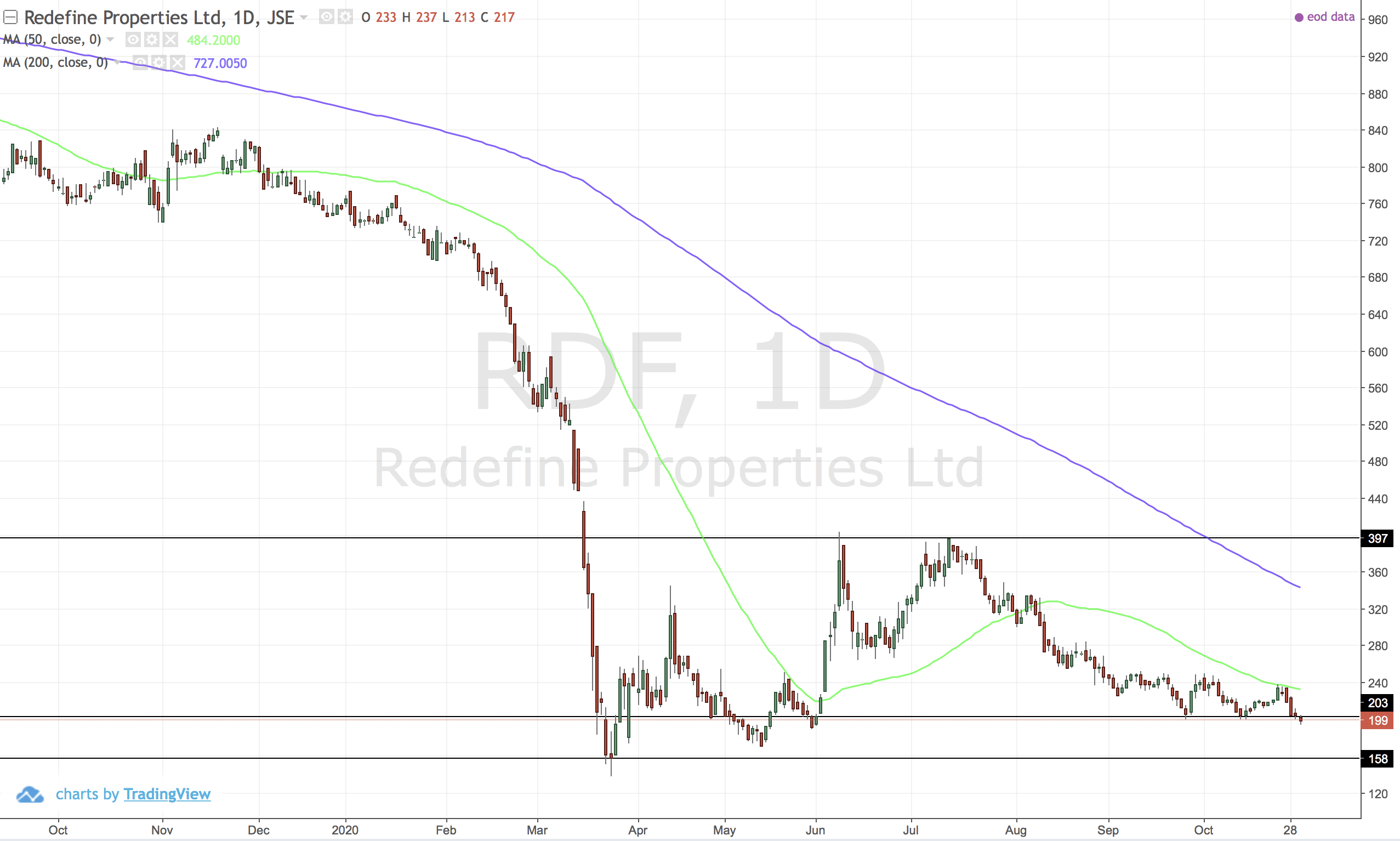 Head and shoulders looking - but more a descending triangle.
I think this descending triangle break means a continuation of the trend down to a new low for the year.
QLT (Quilter)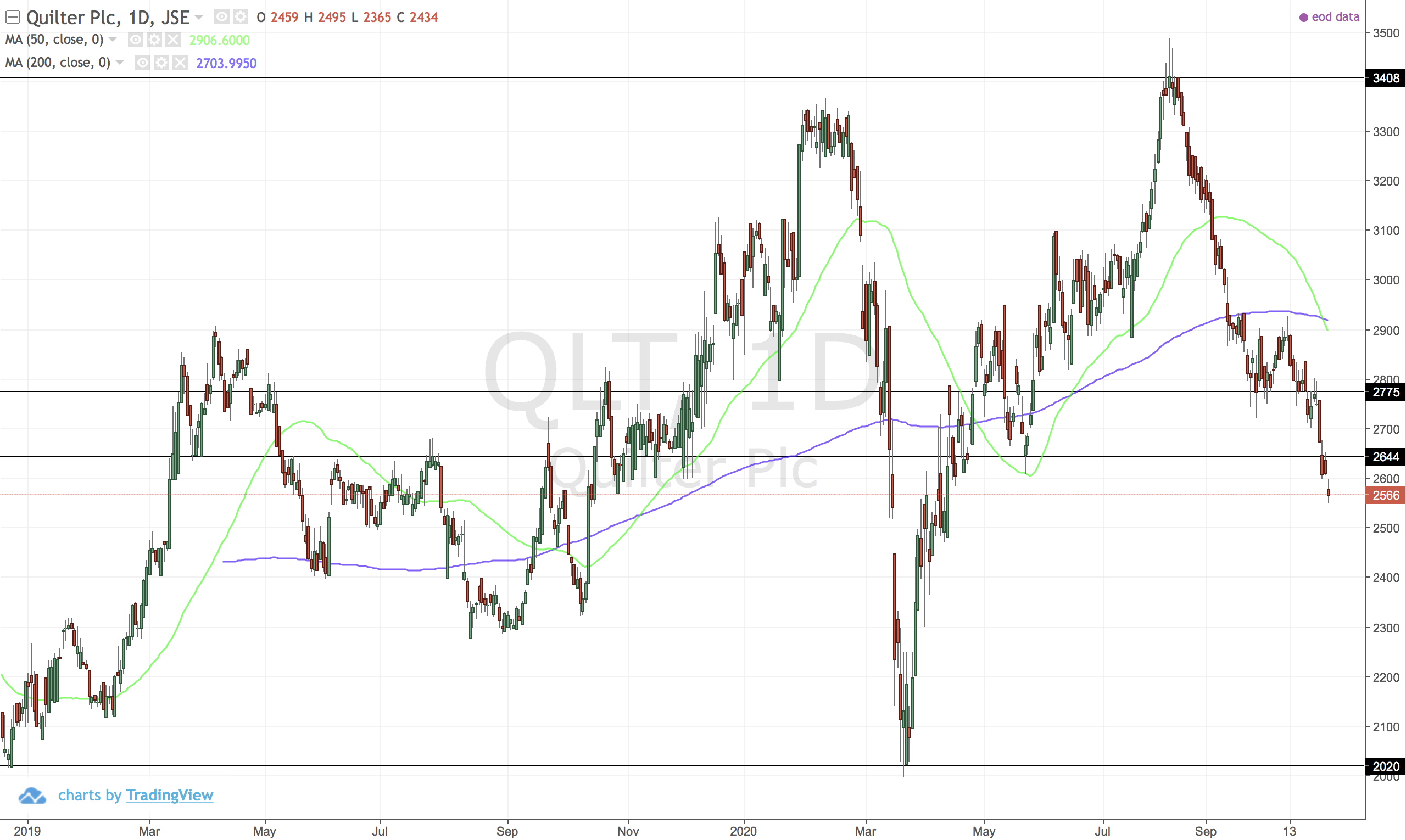 Huge swings here, but both moving averages are now pointing down suggesting that maybe the uptick won't come.
OMU (Old Mutual)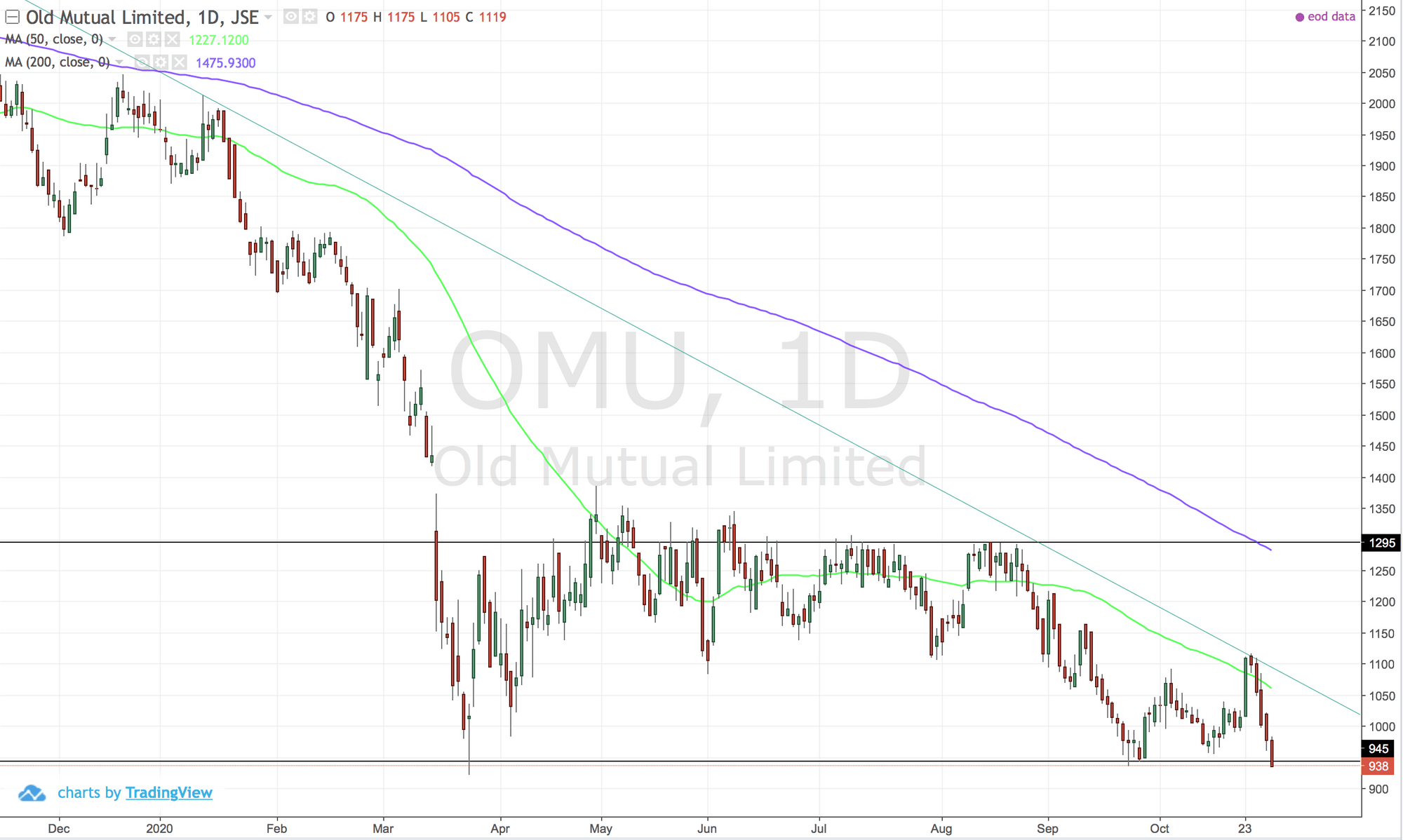 Break below the sideways channel for a continuation of the trend down.
TCP (Transaction Capital)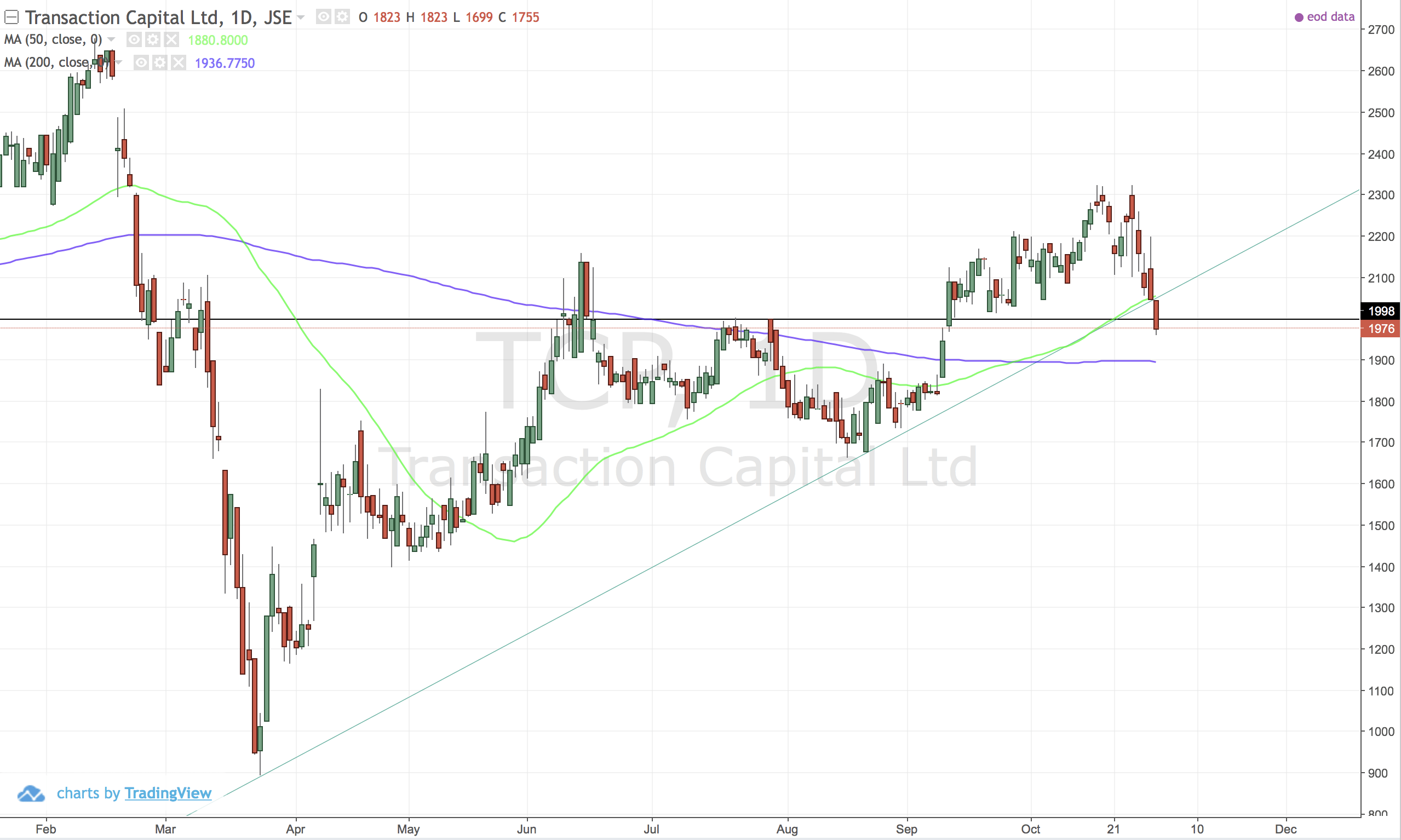 Break of horizontal support and extended ascending triangle. Certainly a stock I have been looking to add to my portfolio. If we can maintain above 1700.
US:MIME (Mimecast)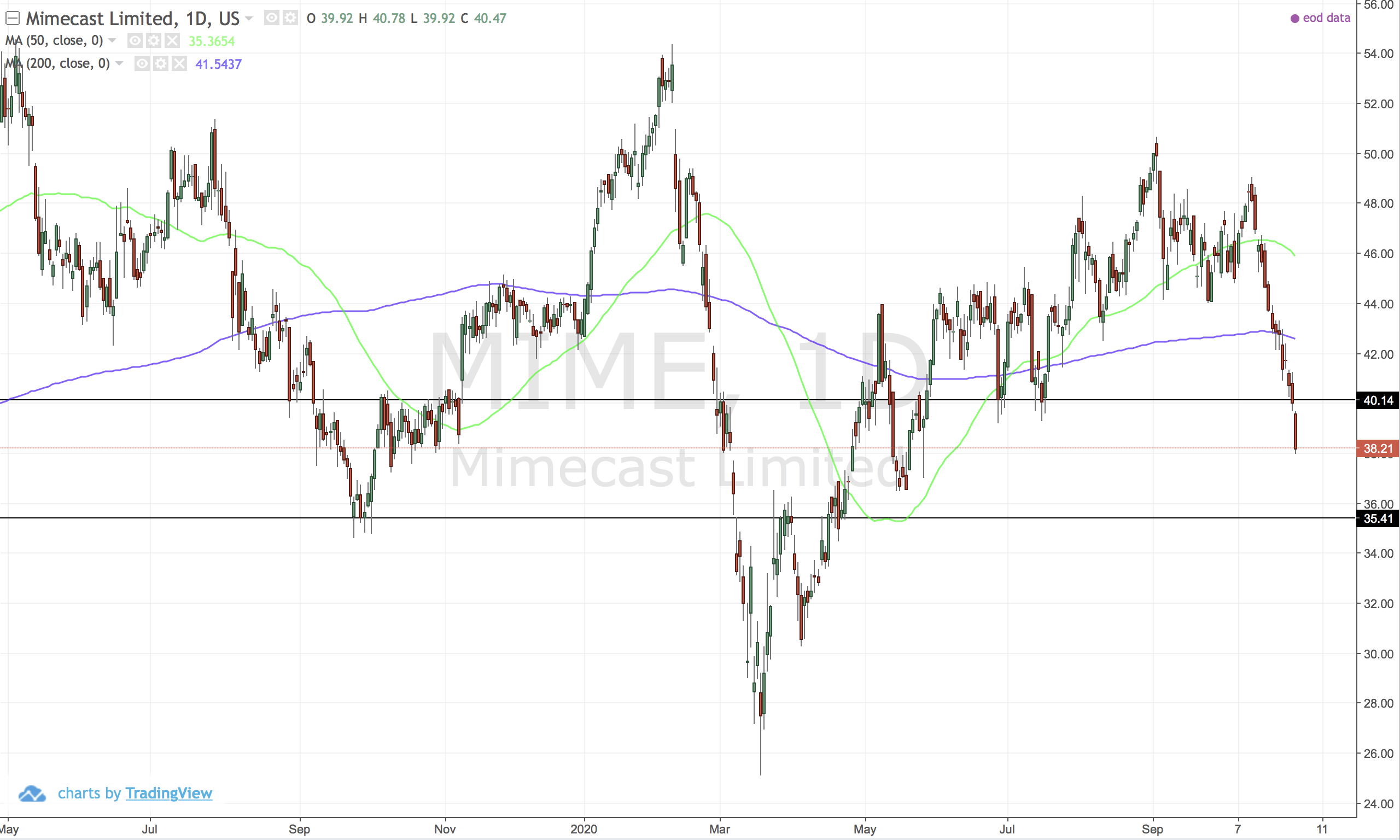 Moving averages are pointing down now. Chart says I should not be looking to add this one.
US:TWLO (Twilio)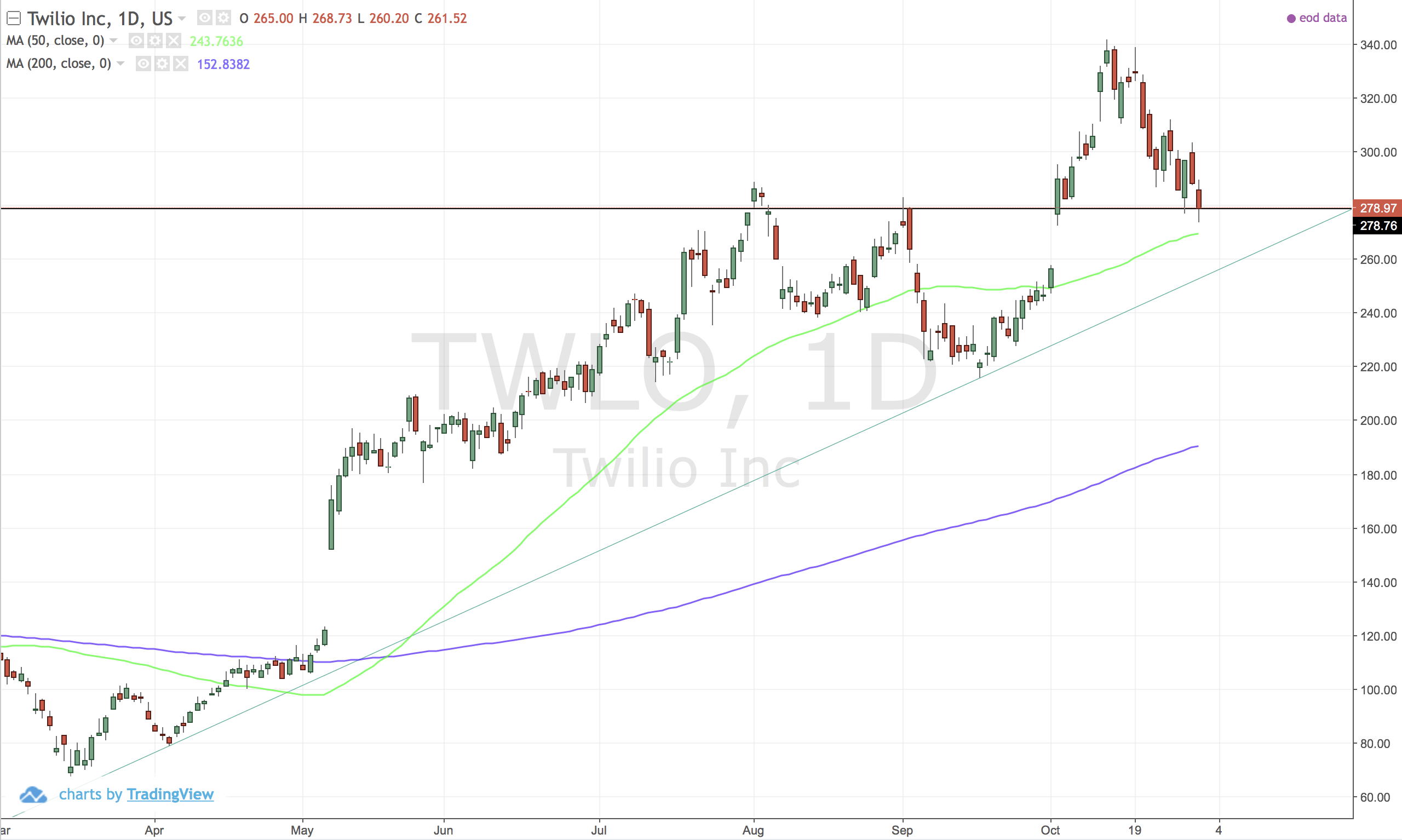 The difference between mimecast above and this chart is clearly evident.
Twilio just goes up - aka. is in an up trend. I look to buy things in an uptrend.