breakouts
Breakouts: 25 October 2020
Breakouts appeared in Barloworld, Woolworths, Satrix RESI and many SA financials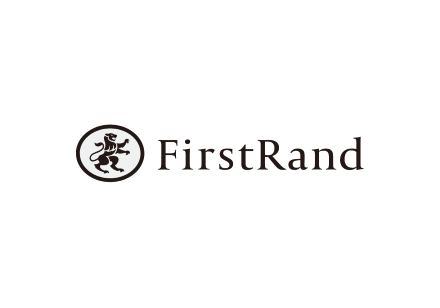 BAW (Barloworld)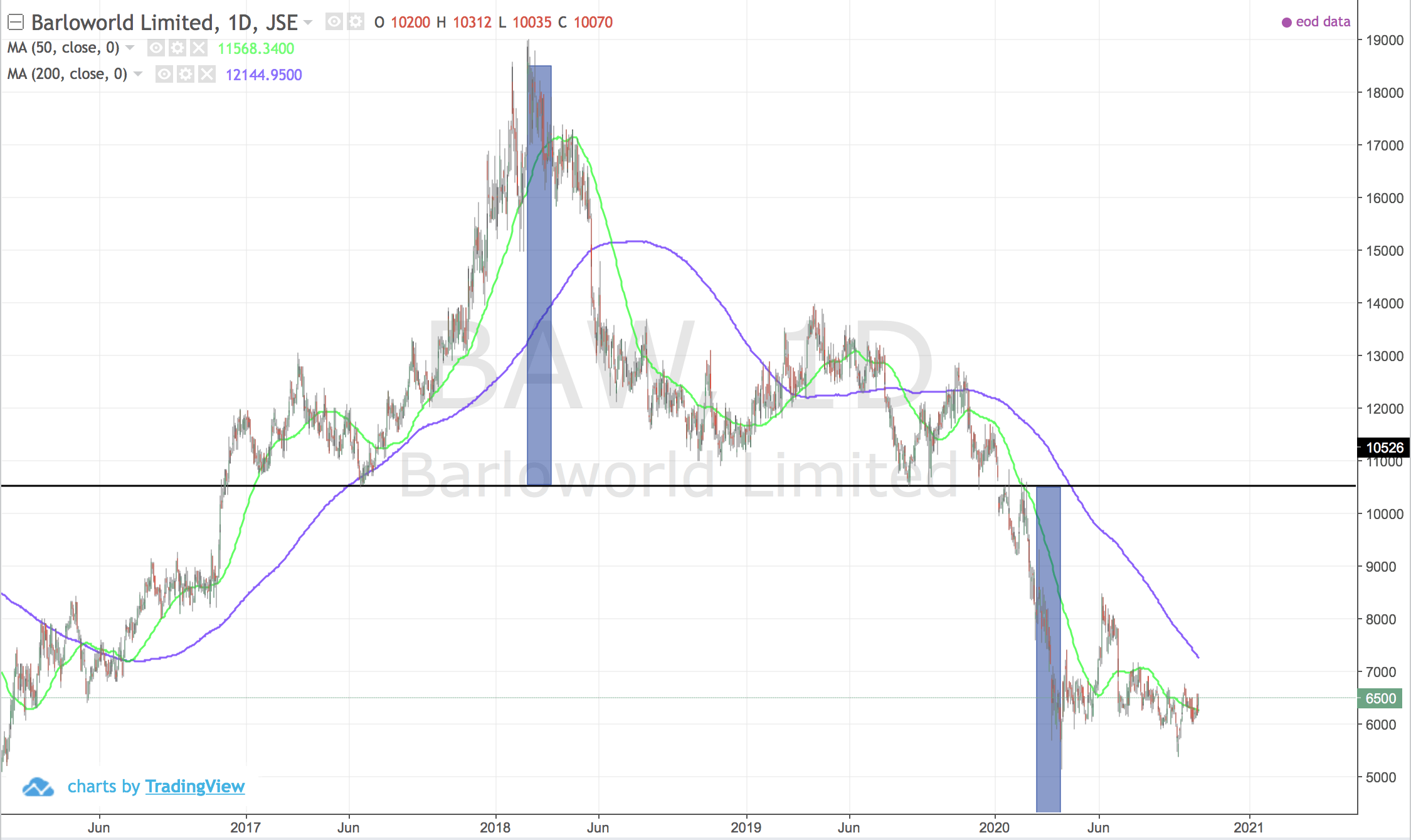 Still on its way to 2540 on the long term head and shoulders projection. Trend strongly down.
FSR (Firstrand)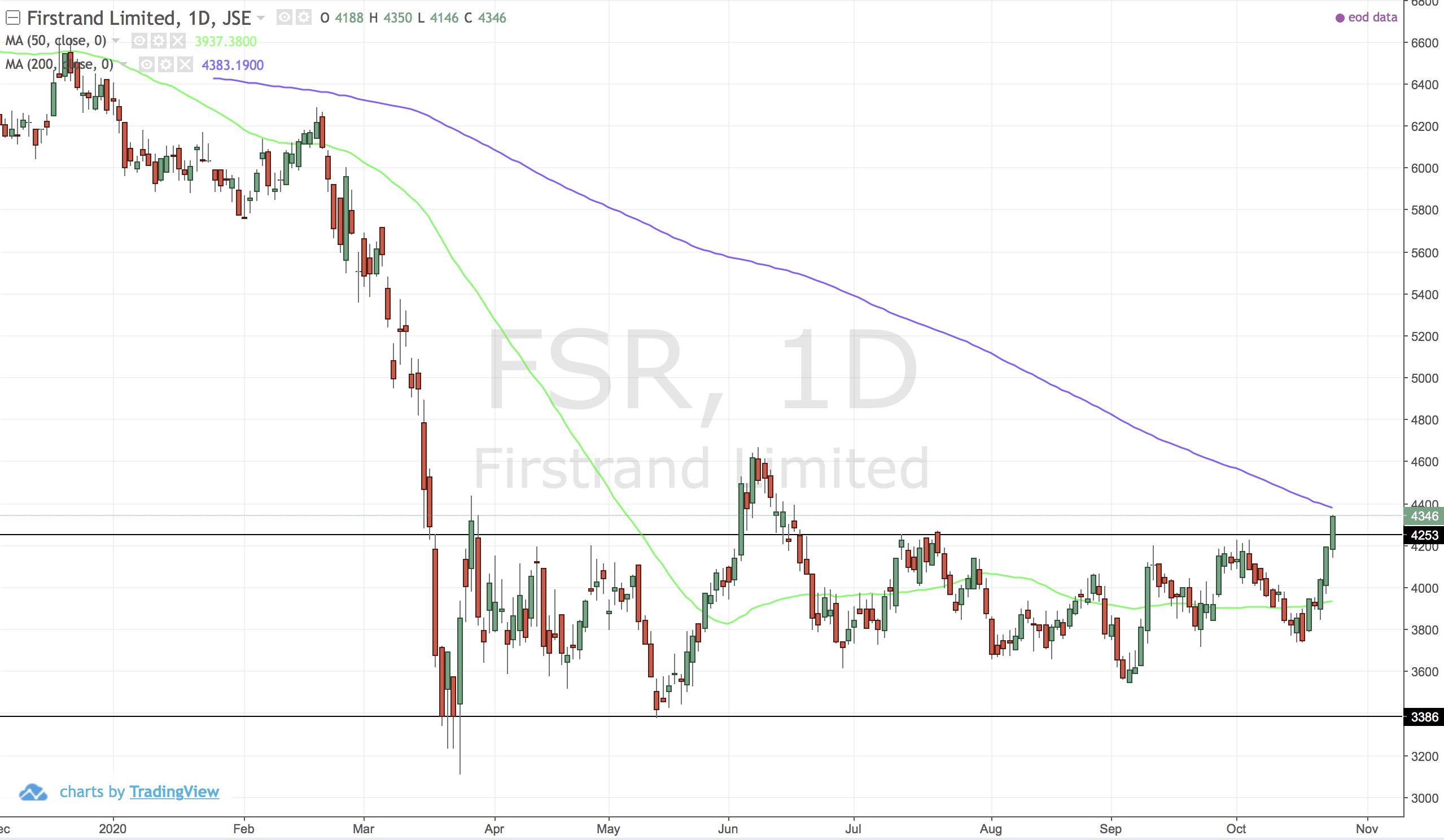 Breakout of the sideways channel in effect since late March 2020. A move above 4600 is needed to keep the momentum.
WHL (Woolworths)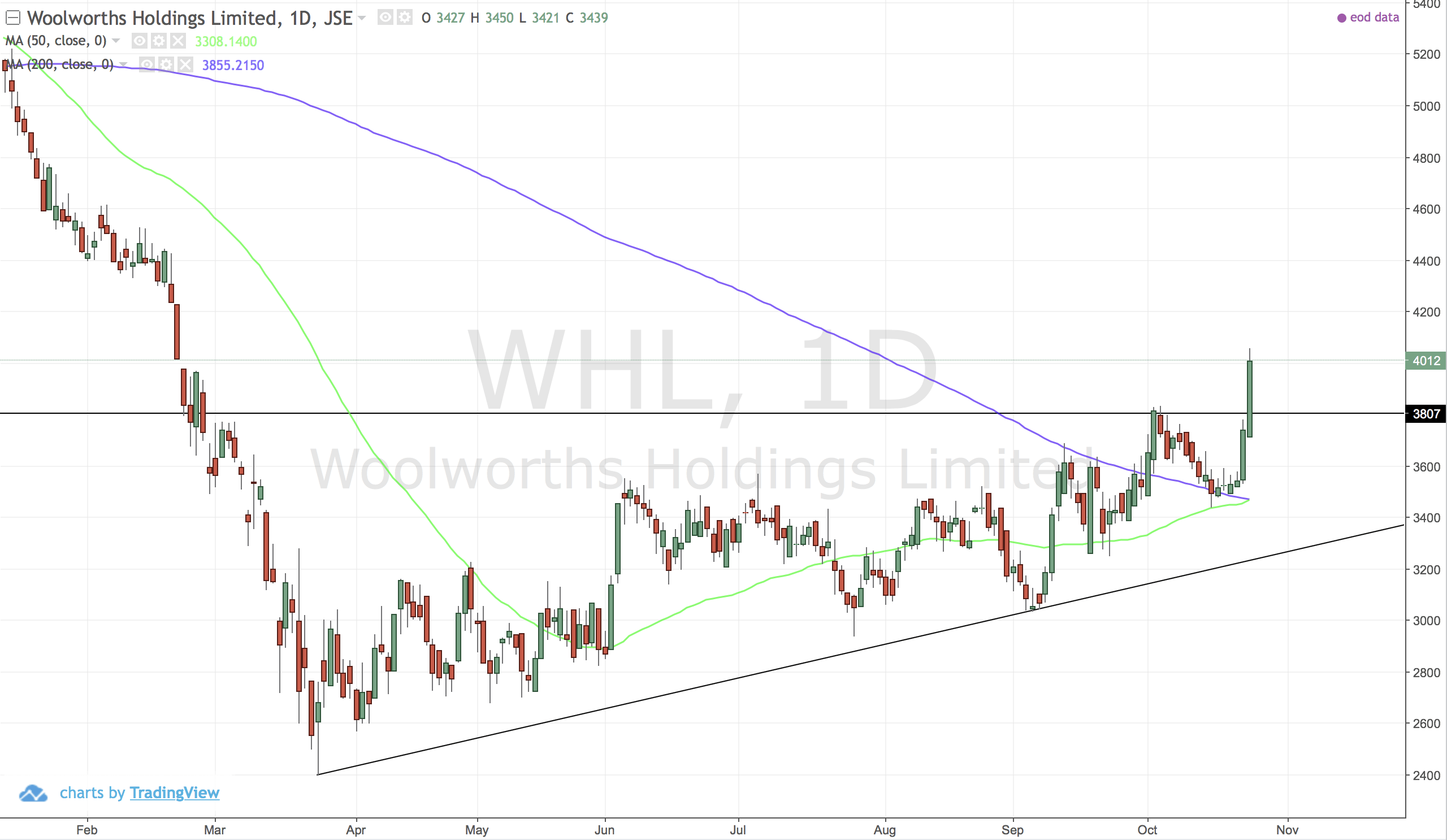 Ascending triangle break to the upside. The 50MA just about moving above the 200MA.
SBK (Standardbank)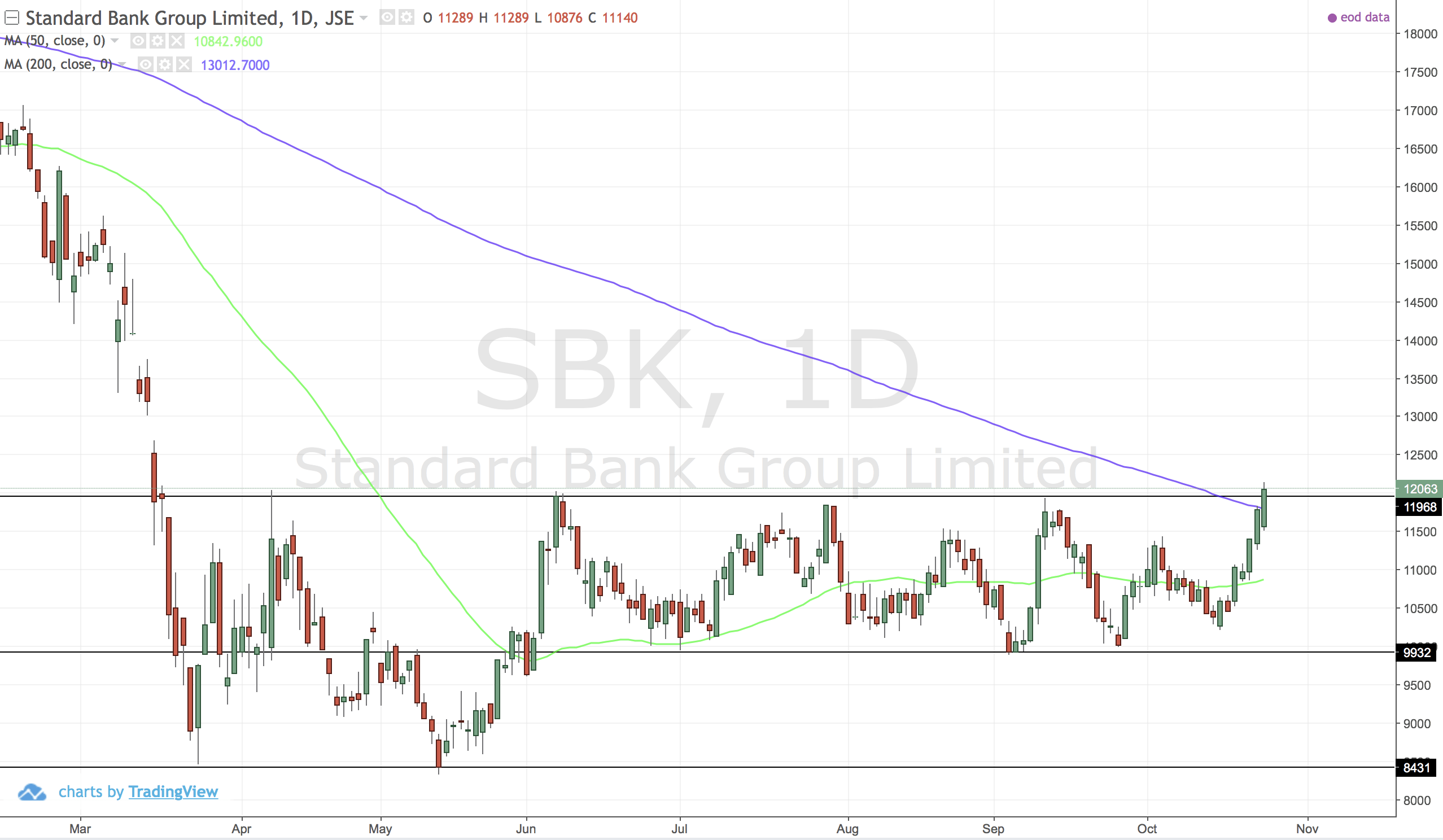 A cup with 3 handles that has finally broken the lip-line. Setting up for a move higher. However, watch $USDZAR...if it goes back to R17 / R17.5 - financials will get hurt.
STXRES (Satrix RESI10)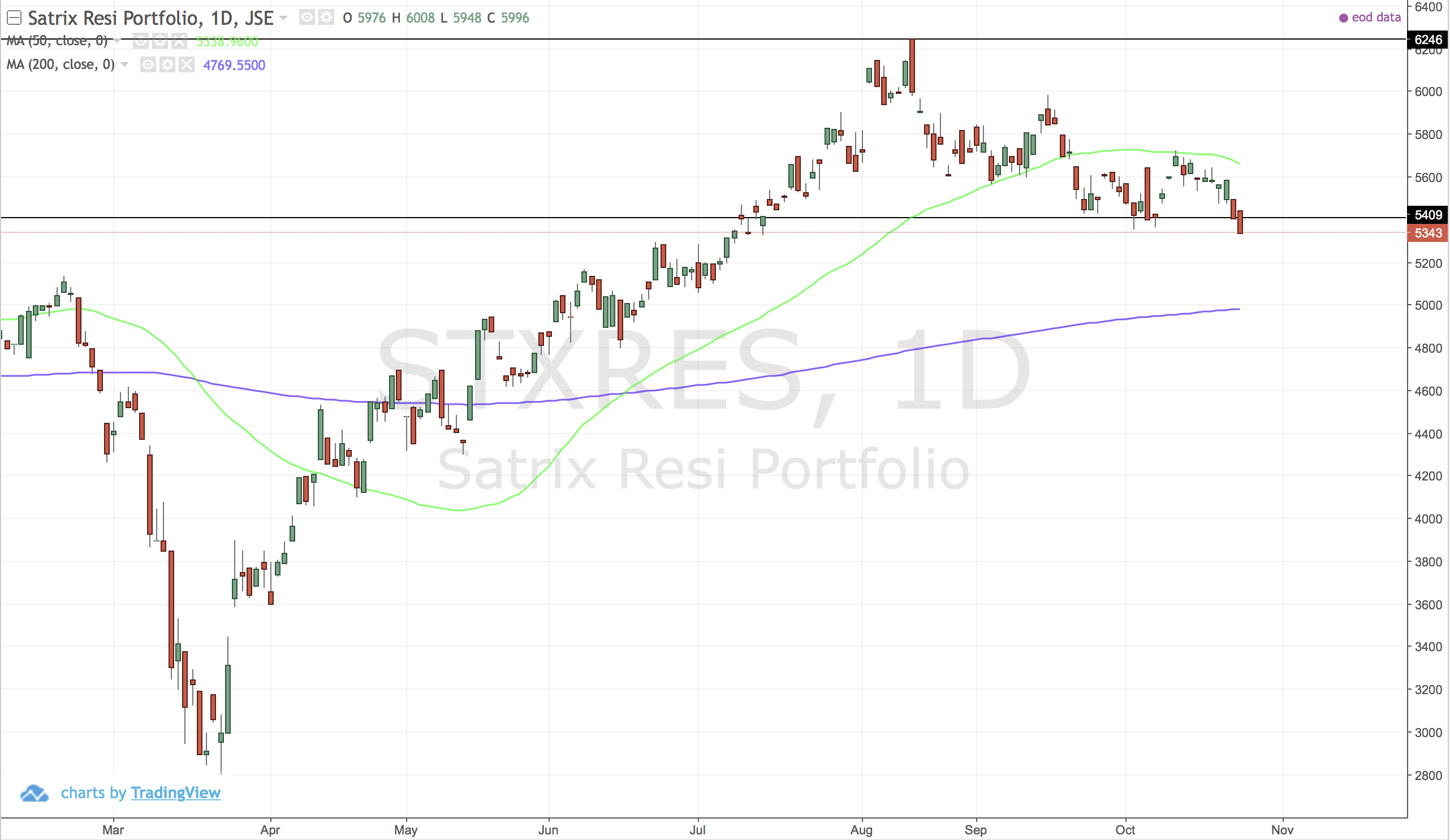 Topping pattern with an inverse cup and handle break. Not good.
CPI (Capitec)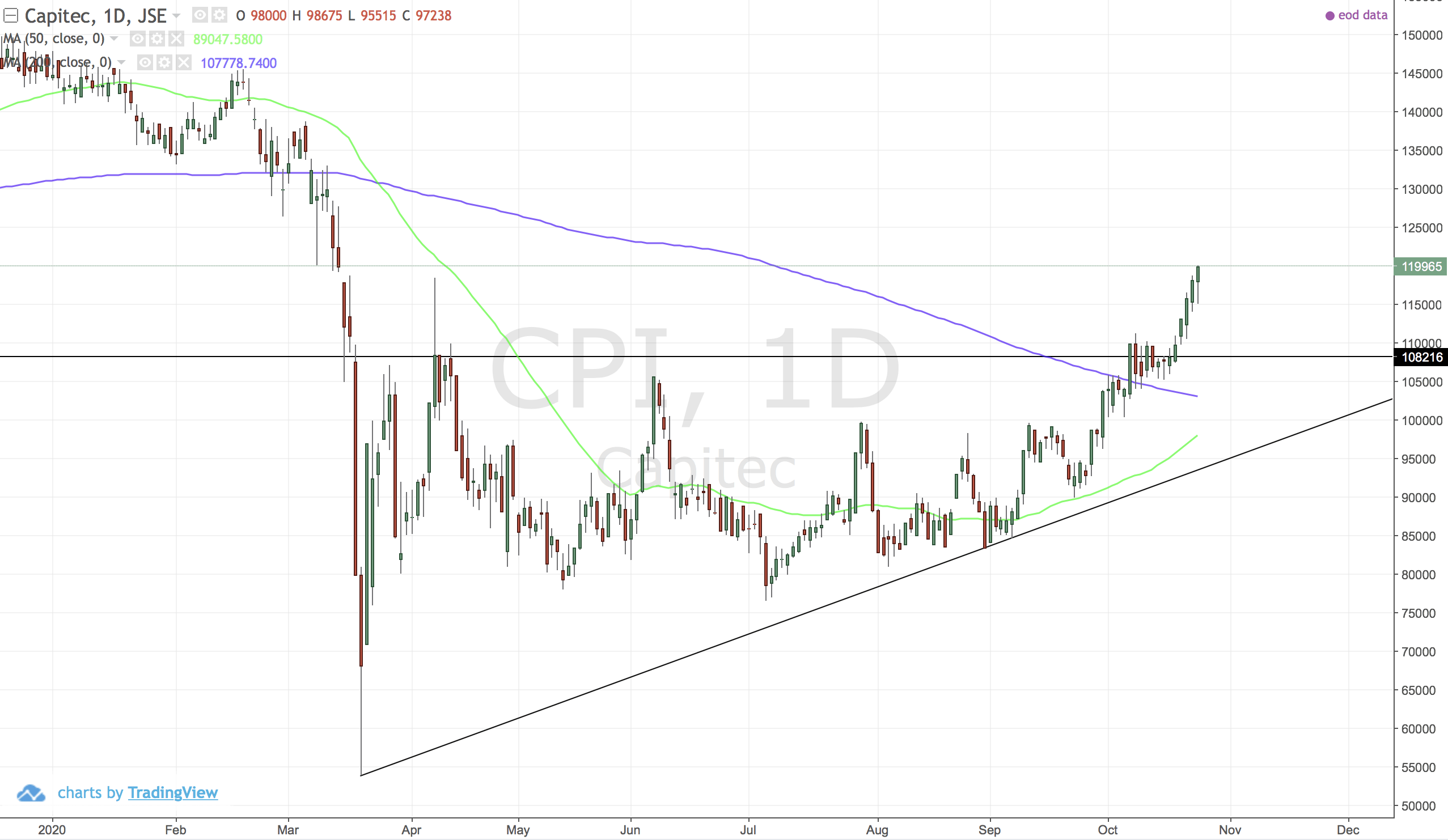 Ascending triangle and turning to the upside.
OMU (Old Mututal)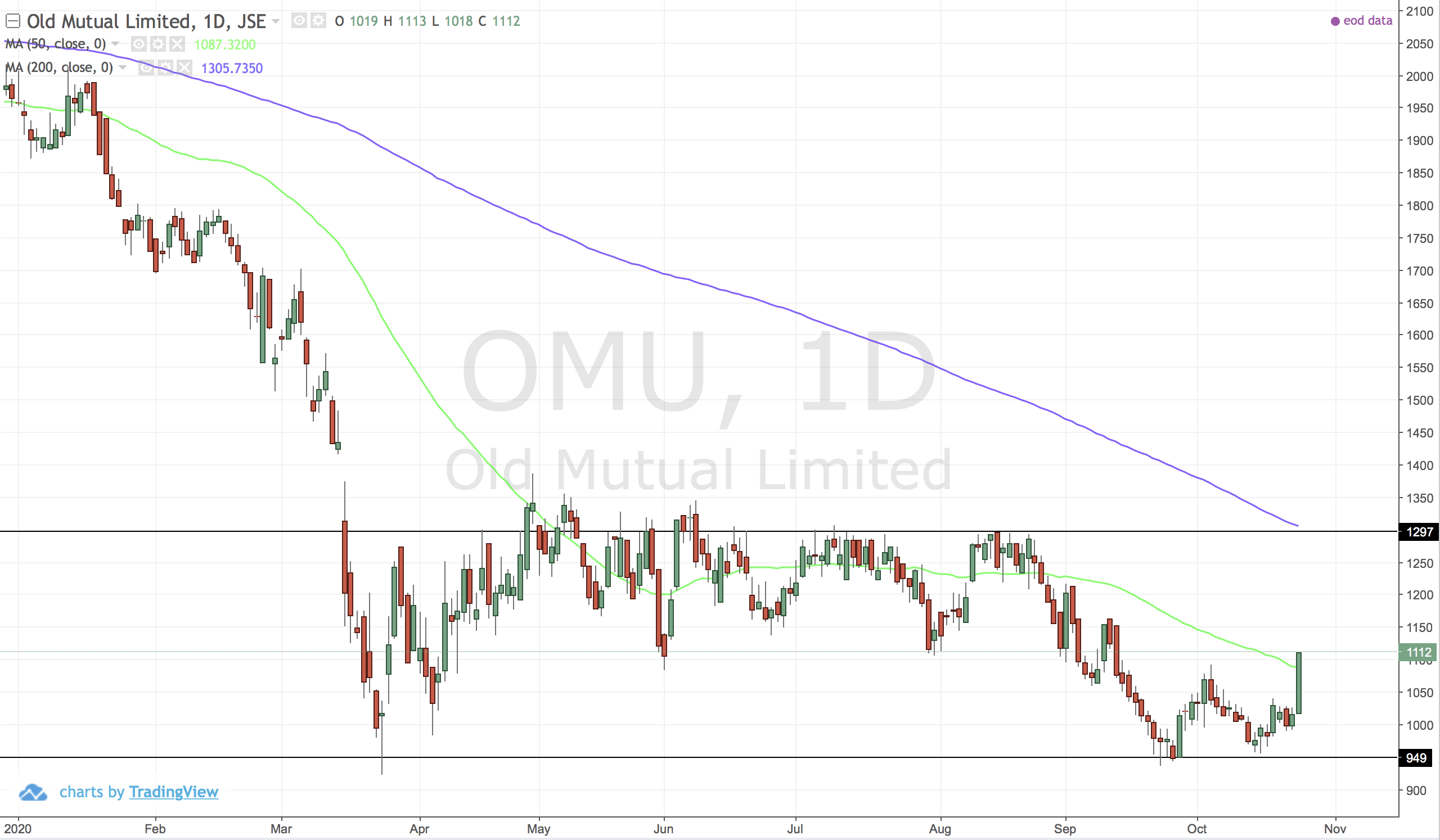 Similar pattern to other financials - just not breaking out the big resistance yet.