breakouts
Looking Better
Things are looking better from the last post. Interesting times ahead...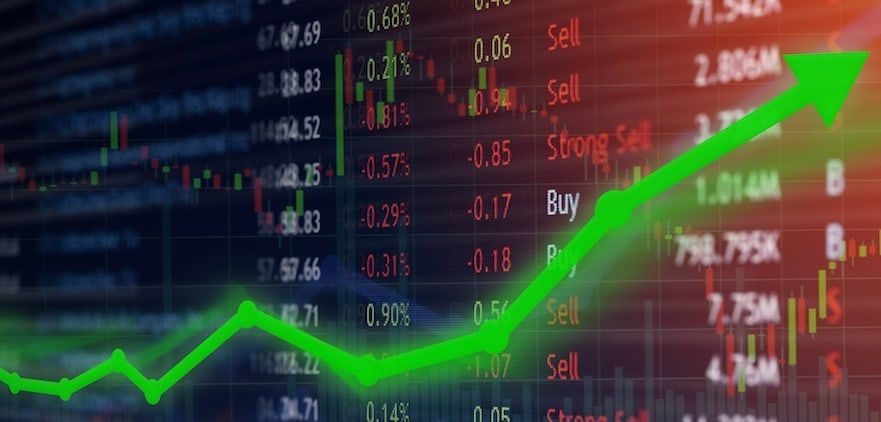 Things were looking horrendous at the end of October 2023 - but a good run on US stocks has made the mid November 2023 - technical analysis update - look better.
On the up: USDZAR, BTCUSD, S&P500 (Maybe...who knows), Natural gas, US:MSRT (Microstrategy), US:AKAM, US:AVGO, US:DELL, US:ADBE, US:AMD, JSE:PPH,
On the down: US:AR (Antero Resources), JSE:GLN, JSE:ETFPLT, JSE:JBL,
Sideways: Crude Oil
USDZAR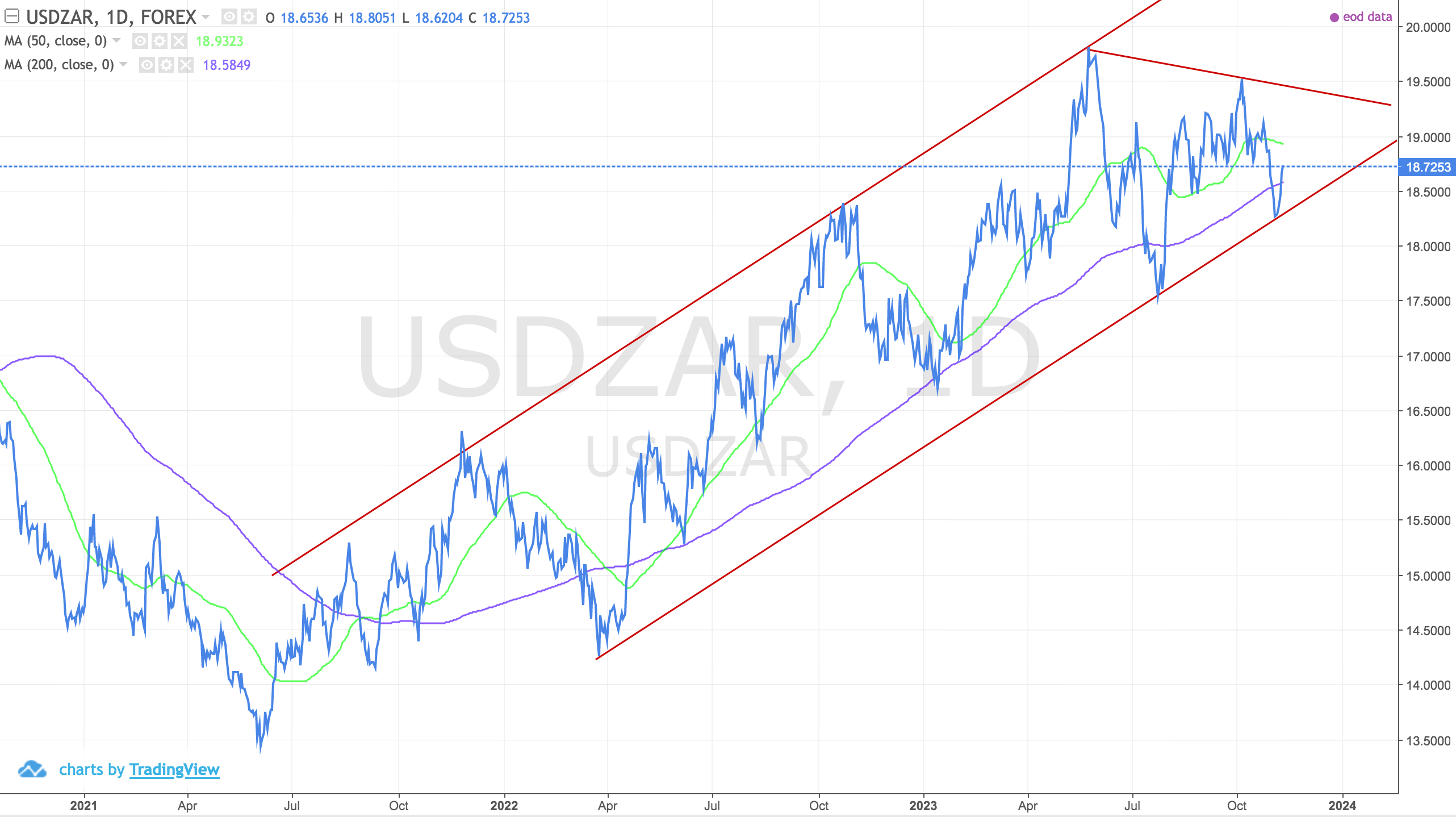 Bounce off $18.29 for a higher low. Upward channel and trend still in effect. Looking for that break above $19.40 to open up $21 in 2024.
BTCUSD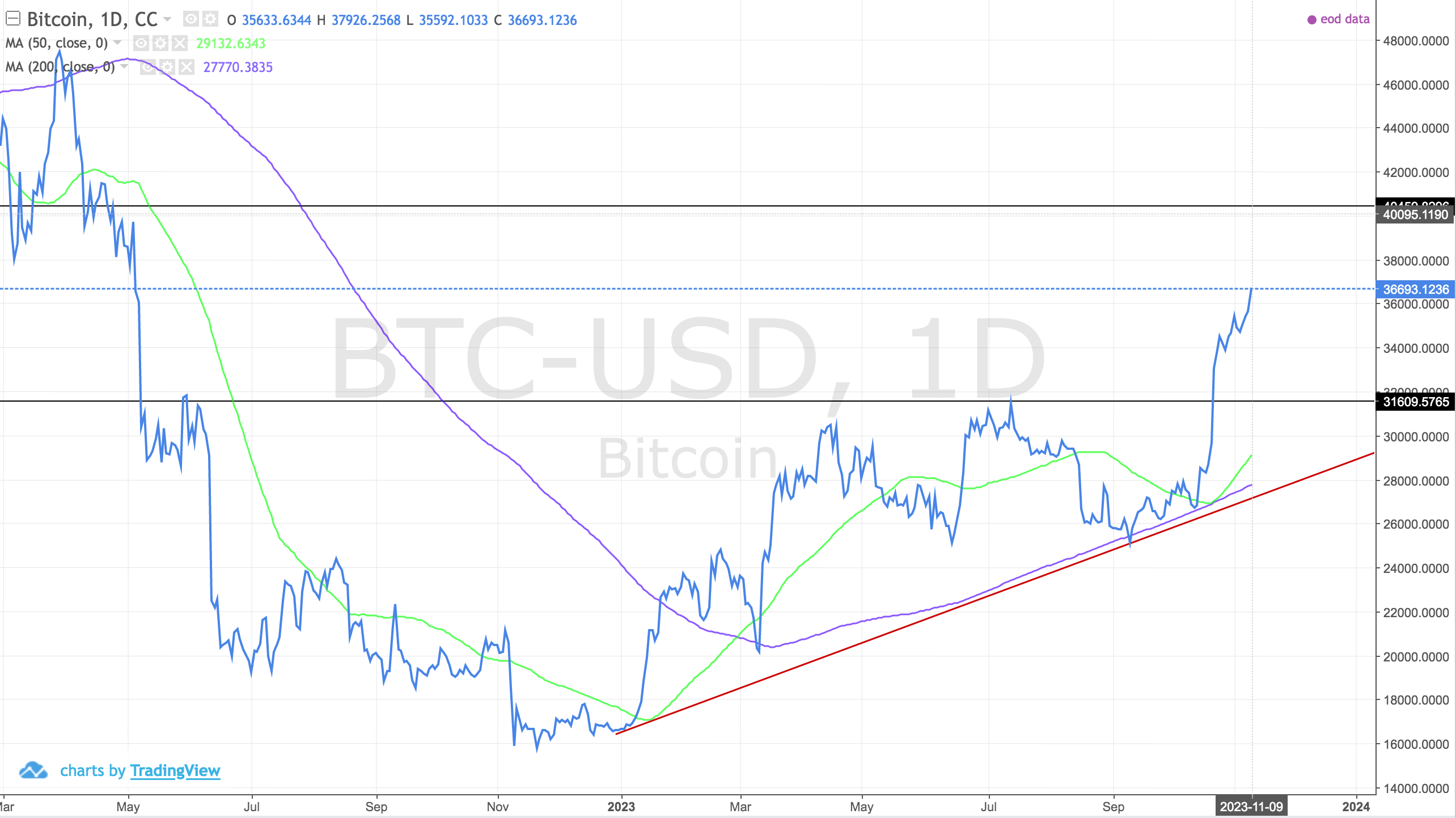 Trending up.
GSPC (S&P 500)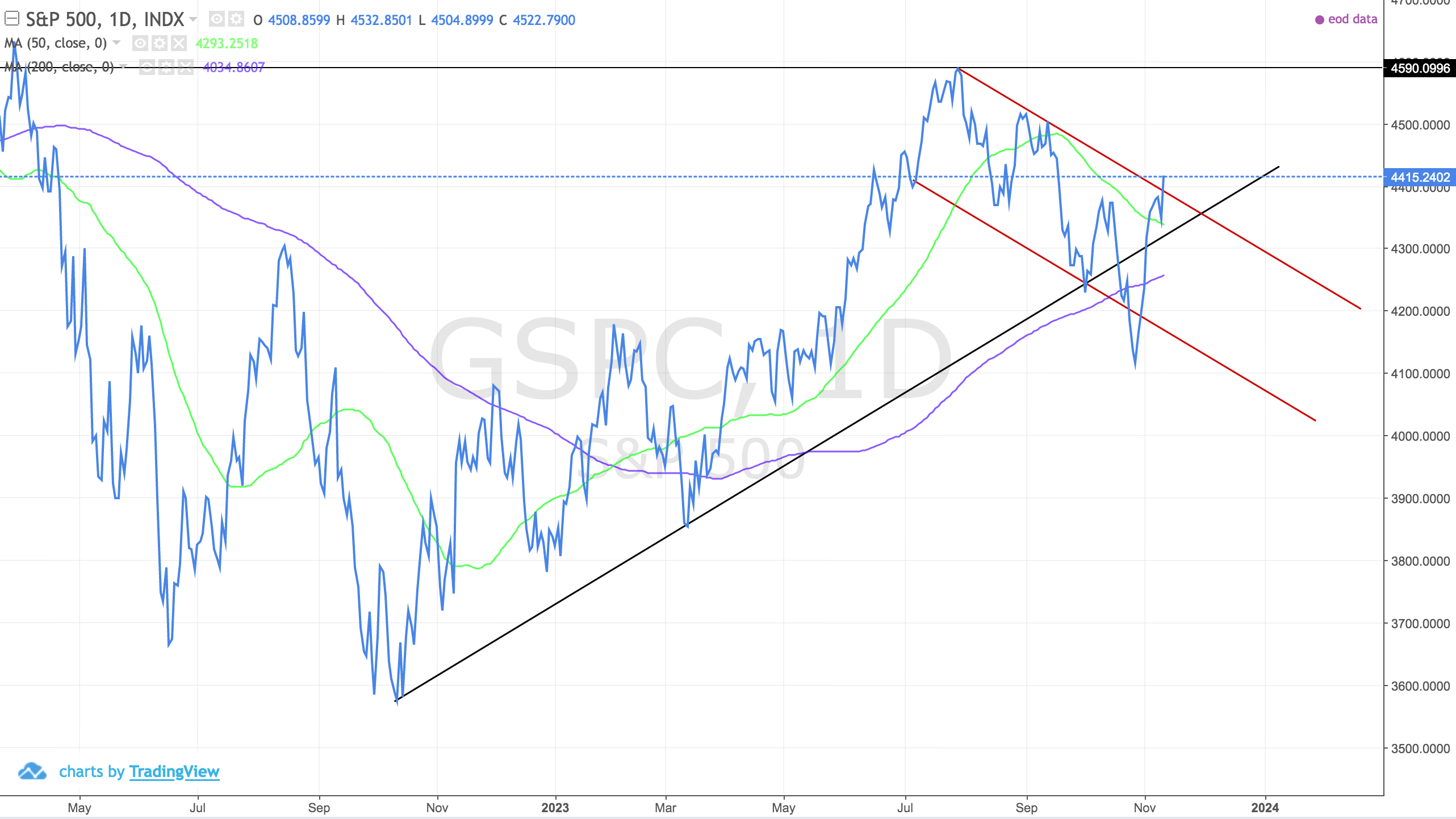 Unfortunately 3900 is the next stop - End of October 2023
Call turned out to be wrong. Could be that the short term downward channel now turns into a bull flag. The higher high gives credence. There is still 4500 and 4600 as resistance upward. Still some indecision so will hold back on making a call now - will be watching for higher highs and higher lows to give indications.
CL (Crude Oil)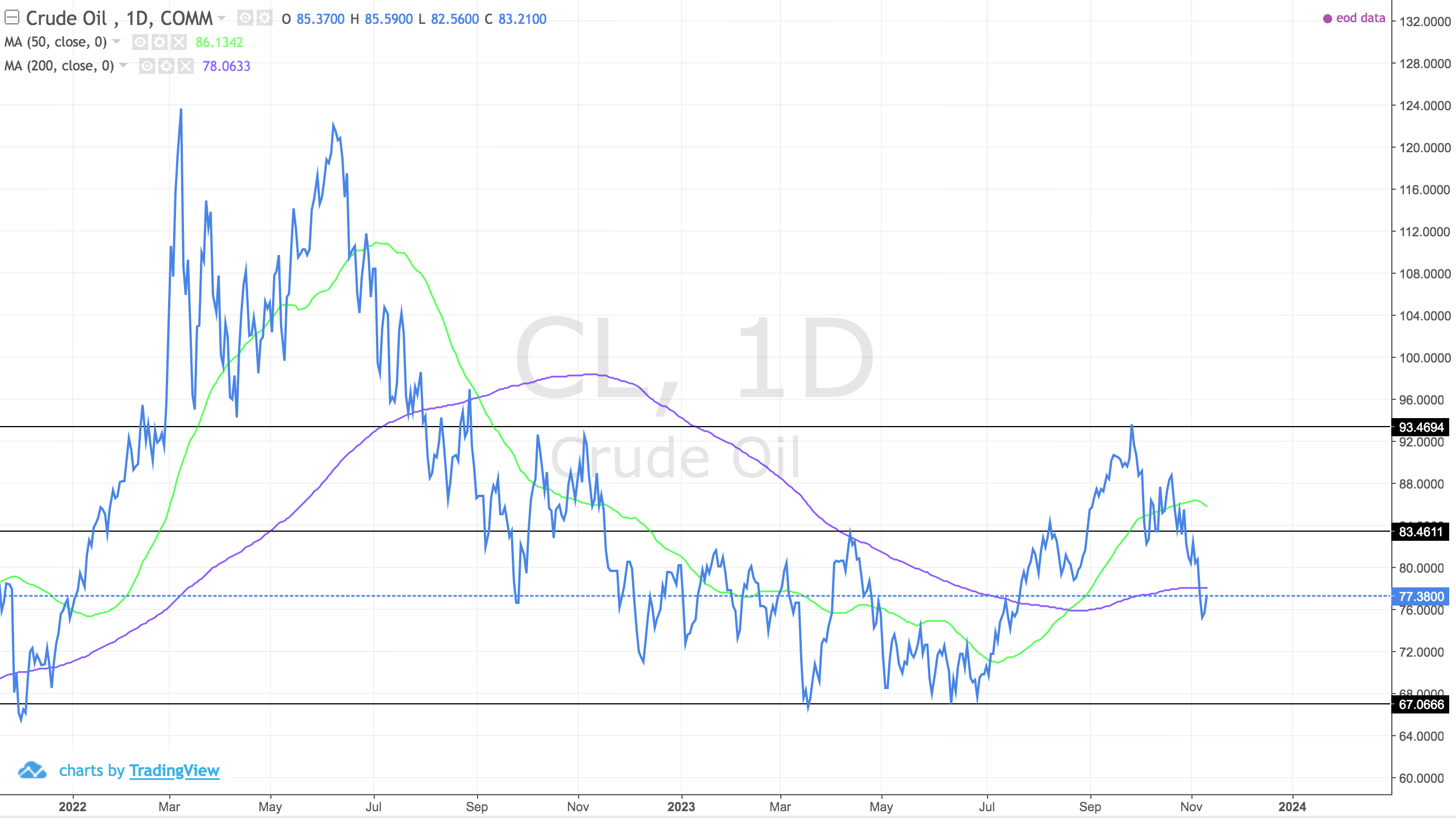 Rolling over. Trend starting to go sideways.
NG (Natural Gas)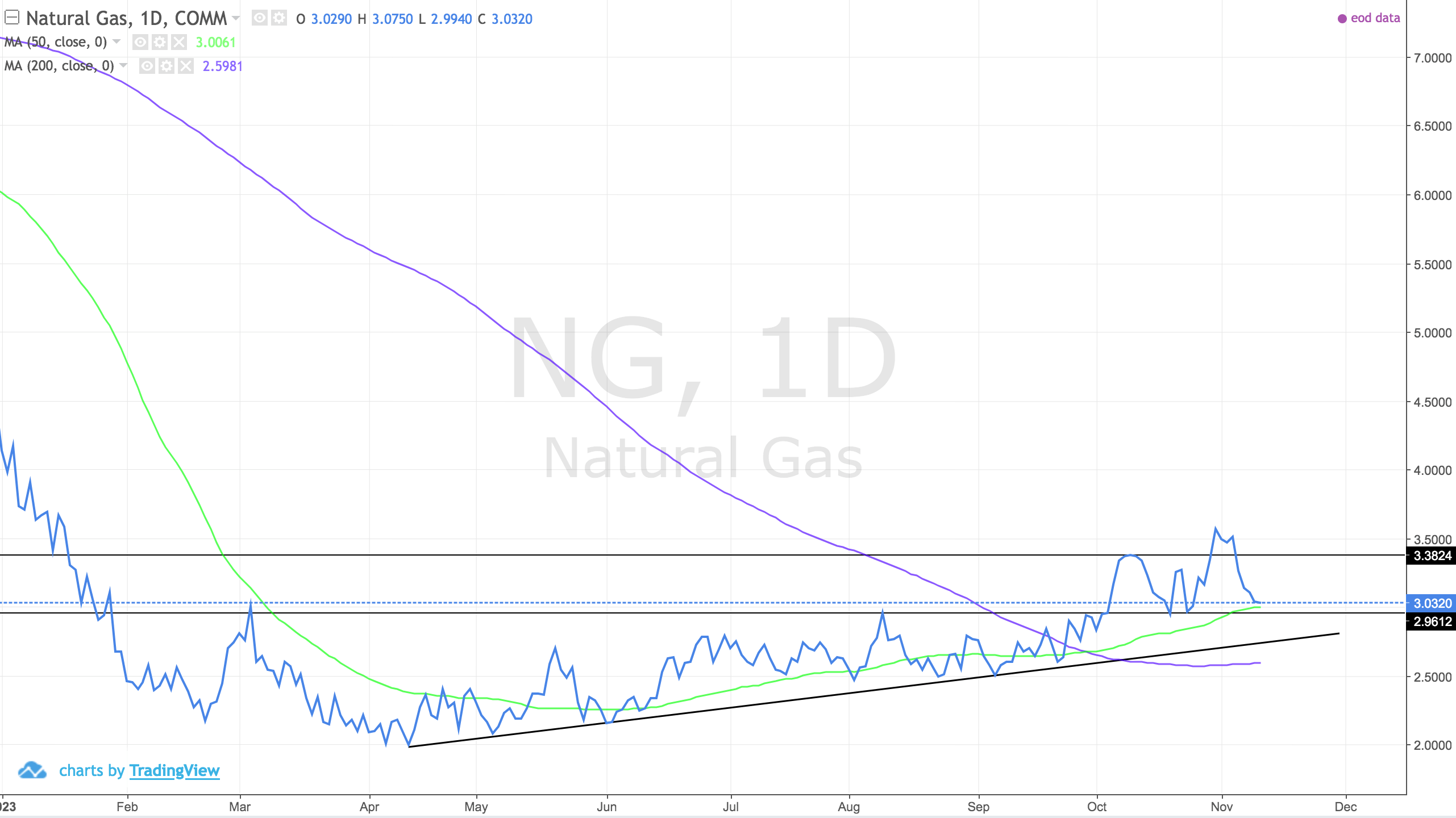 Reversed however no lower low yet. Trend still up. Looking good and perhaps a good chance to buy.
JSE:GLN (Glencore)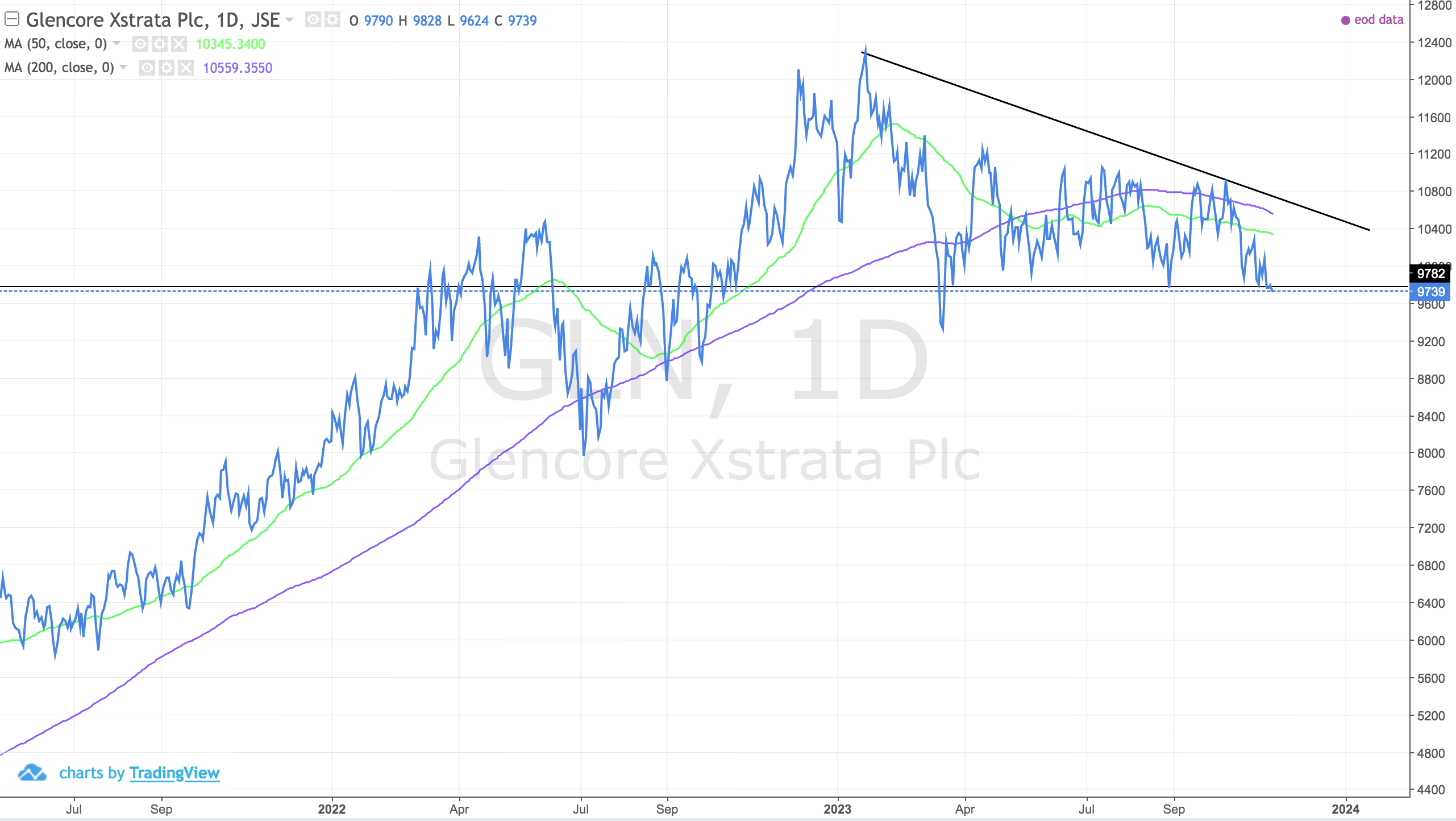 Lower low. Descending triangle. Starting to trend down.
JSE:ANH (Anheuser-Busch)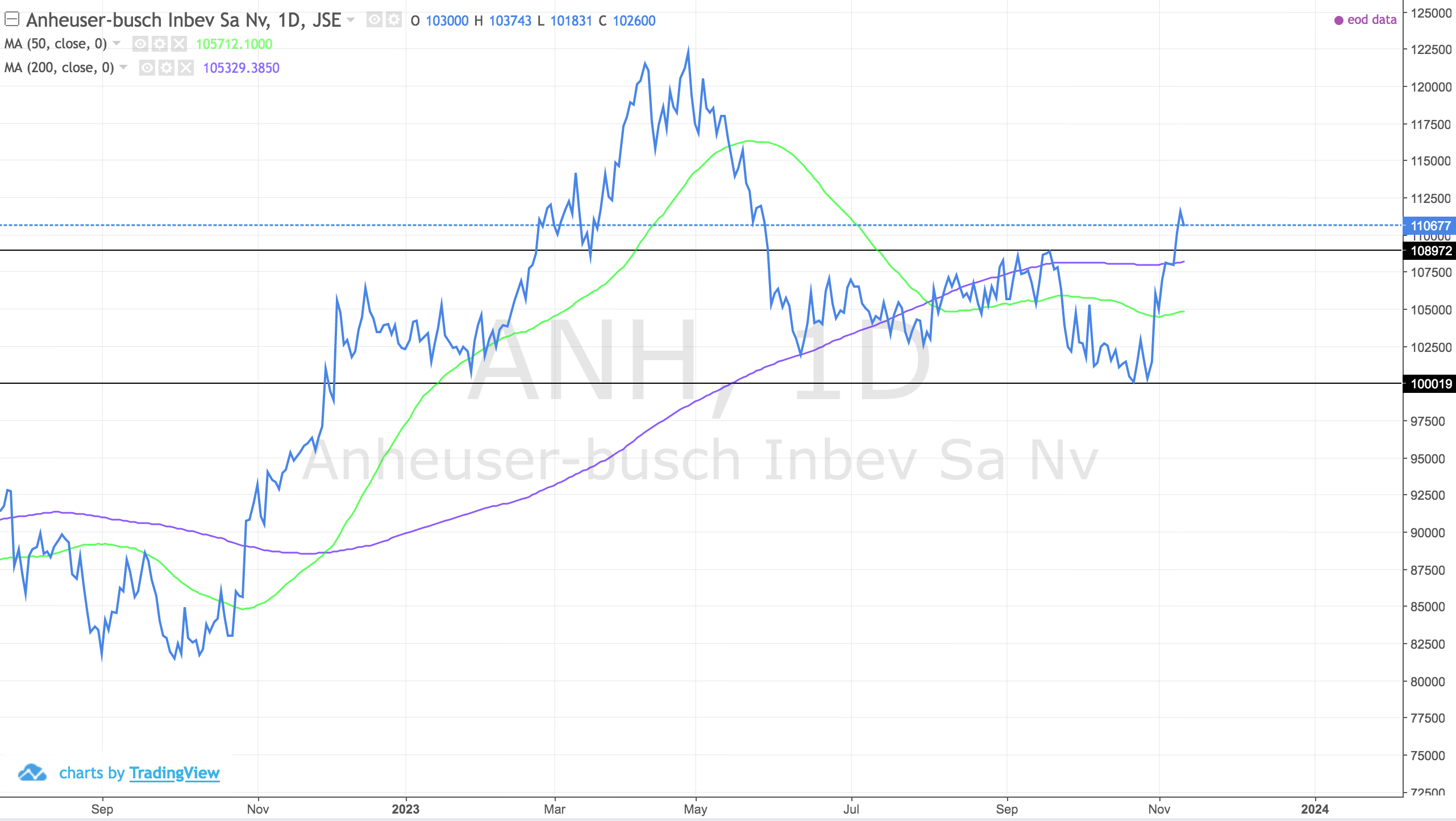 Positive rbeak - higher high. The head and shoulders was looking ominous but things seem to have calmed down now. Expect some sideways movement for a time.
JSE:ETFPLT (Africa Platinum)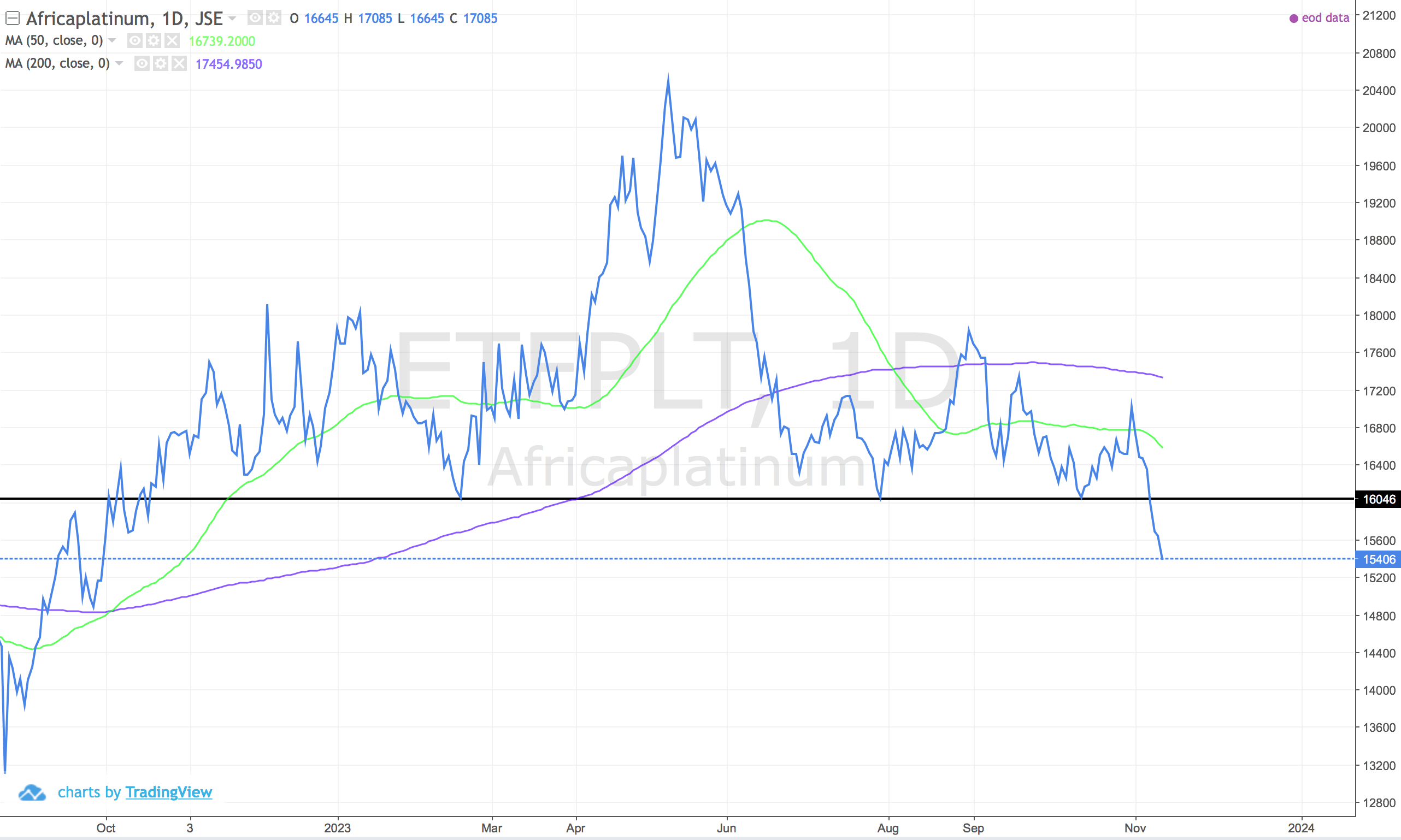 Negative break. Huge head and shoulders pattern. Worrying. Affects some miners more than others.
JSE:DCP (Dischem)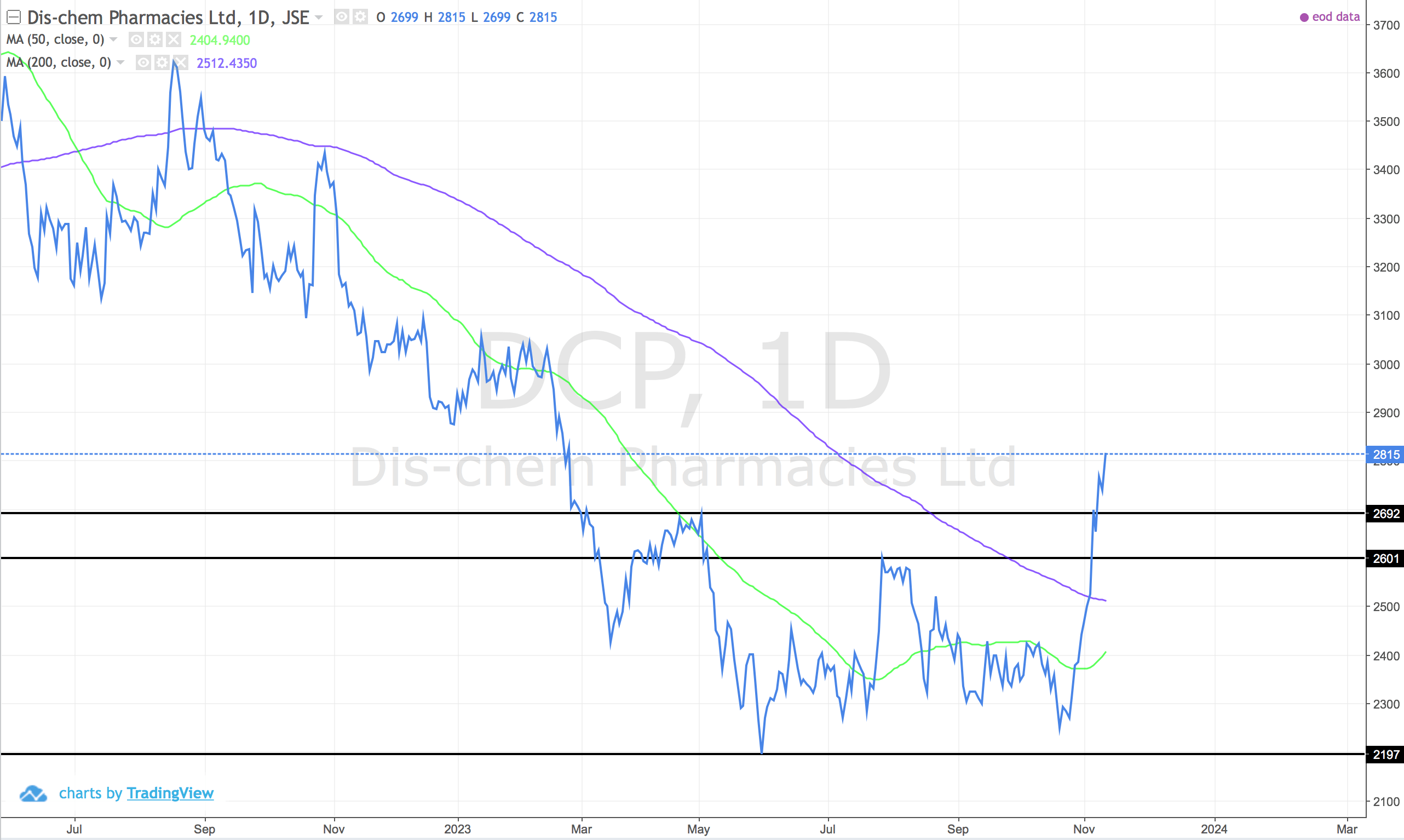 Psotive break. Lamppoll formation. Higher highs. Down trend over?
JSE:MRP (MrPrice)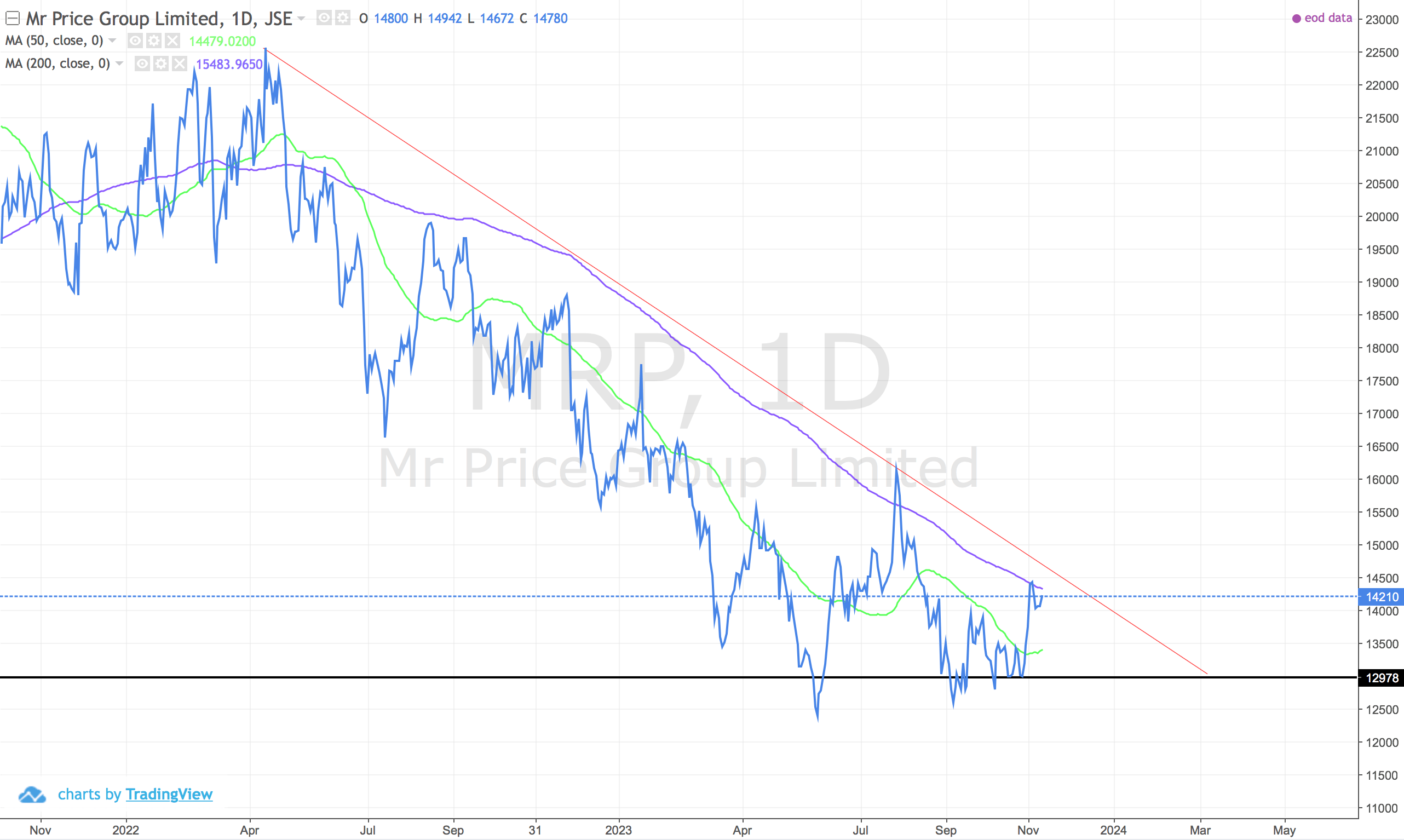 Still descending.
JSE:PPH (Pepkor)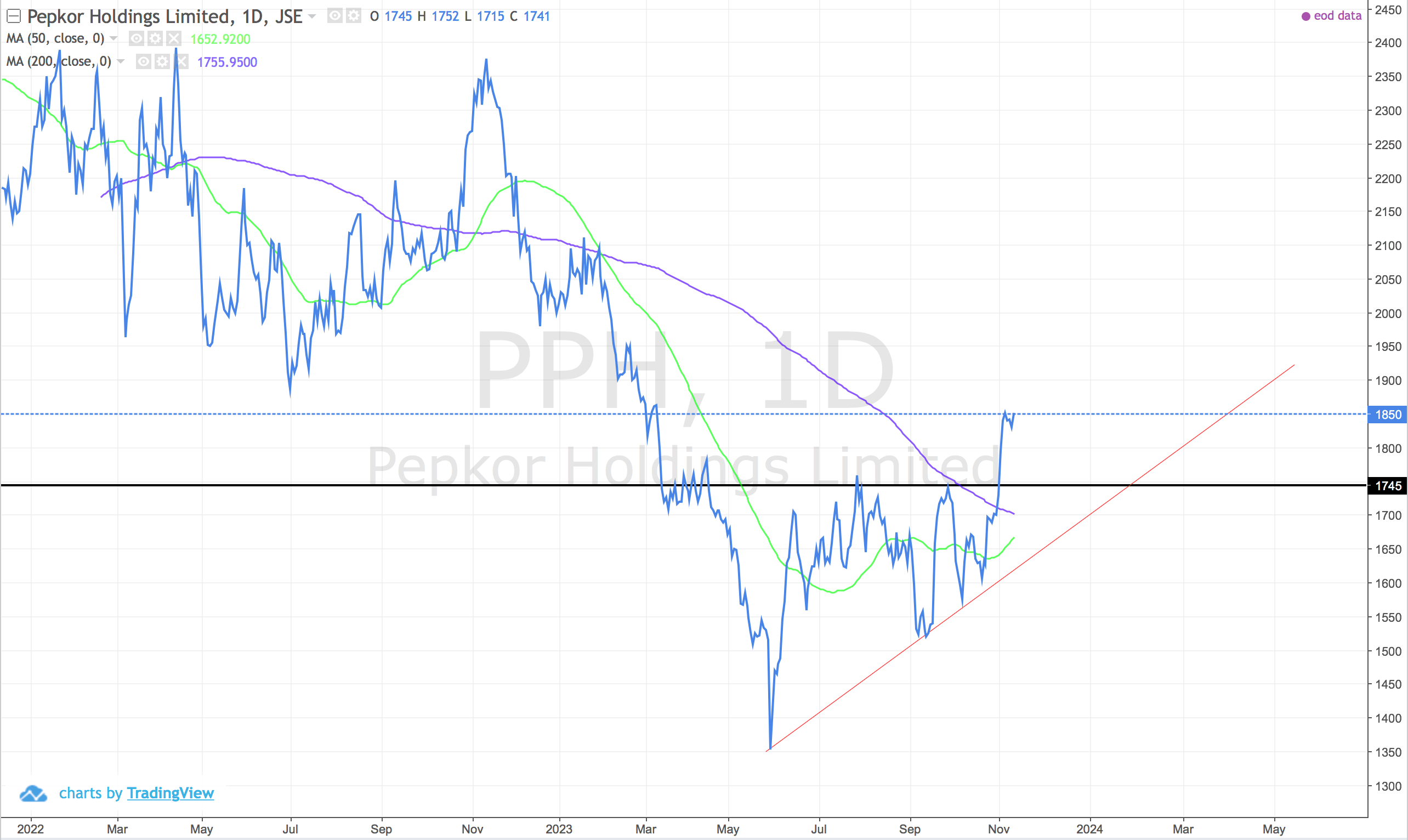 Positive break. Cup and handle. Lining up for golden cross.
JSE:JBL (Jubilee)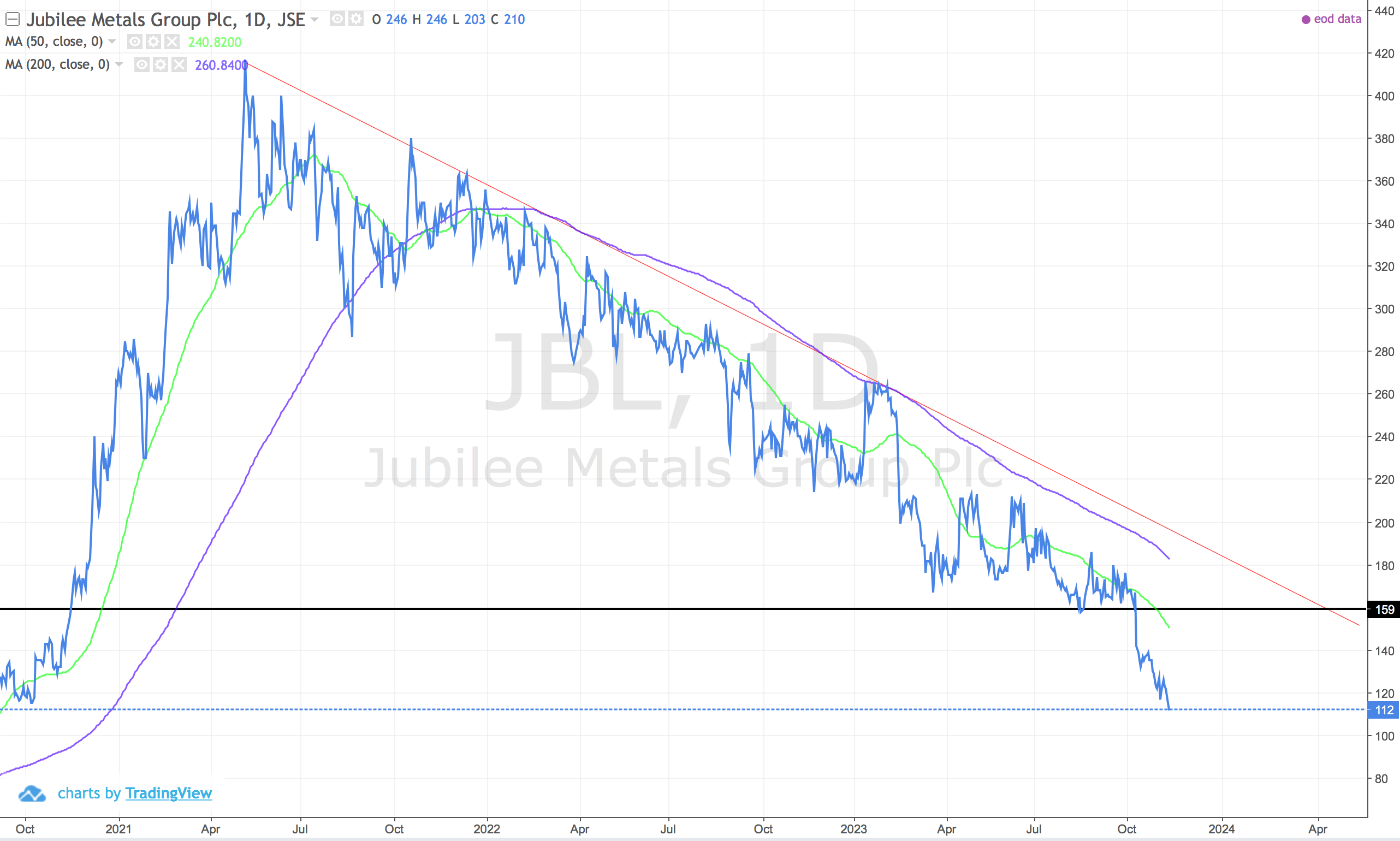 Cracked. Descending triangle. Very strong down slope.
US:AKAM (Akamai)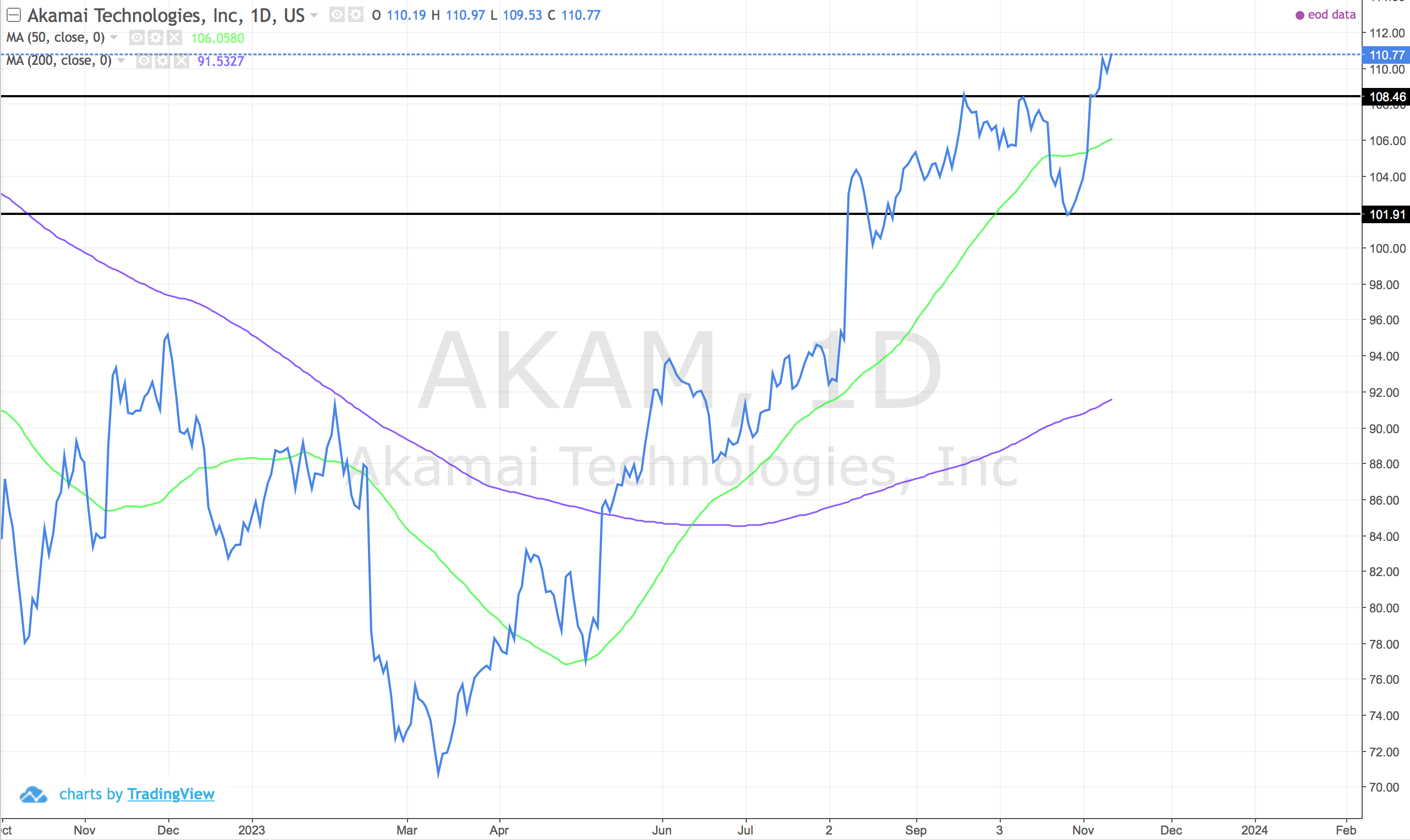 Positive break. Trend to continue up.
US:AVGO (Broadcomm)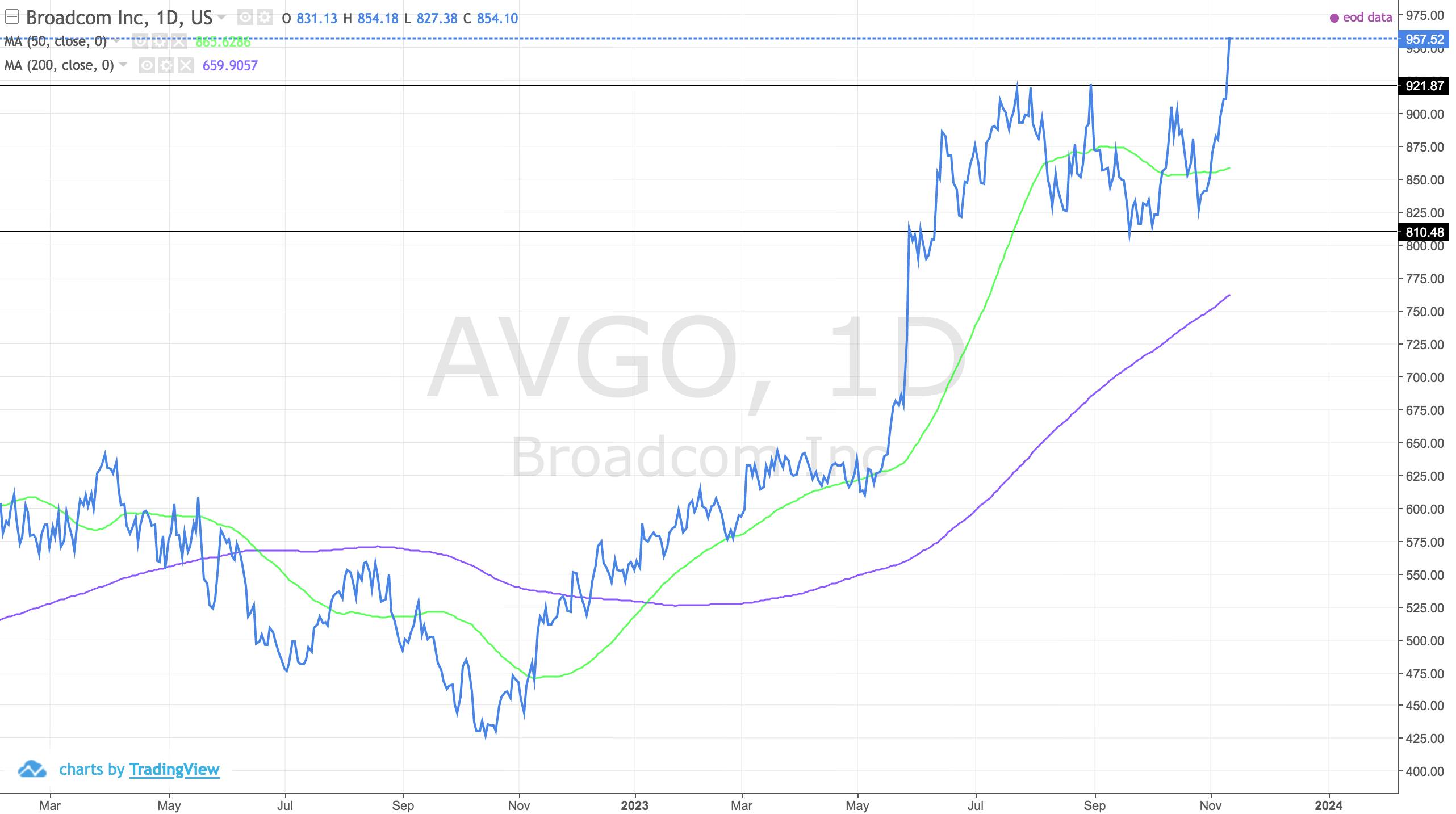 Higher high. Looking to resume the uptrend.
US:DELL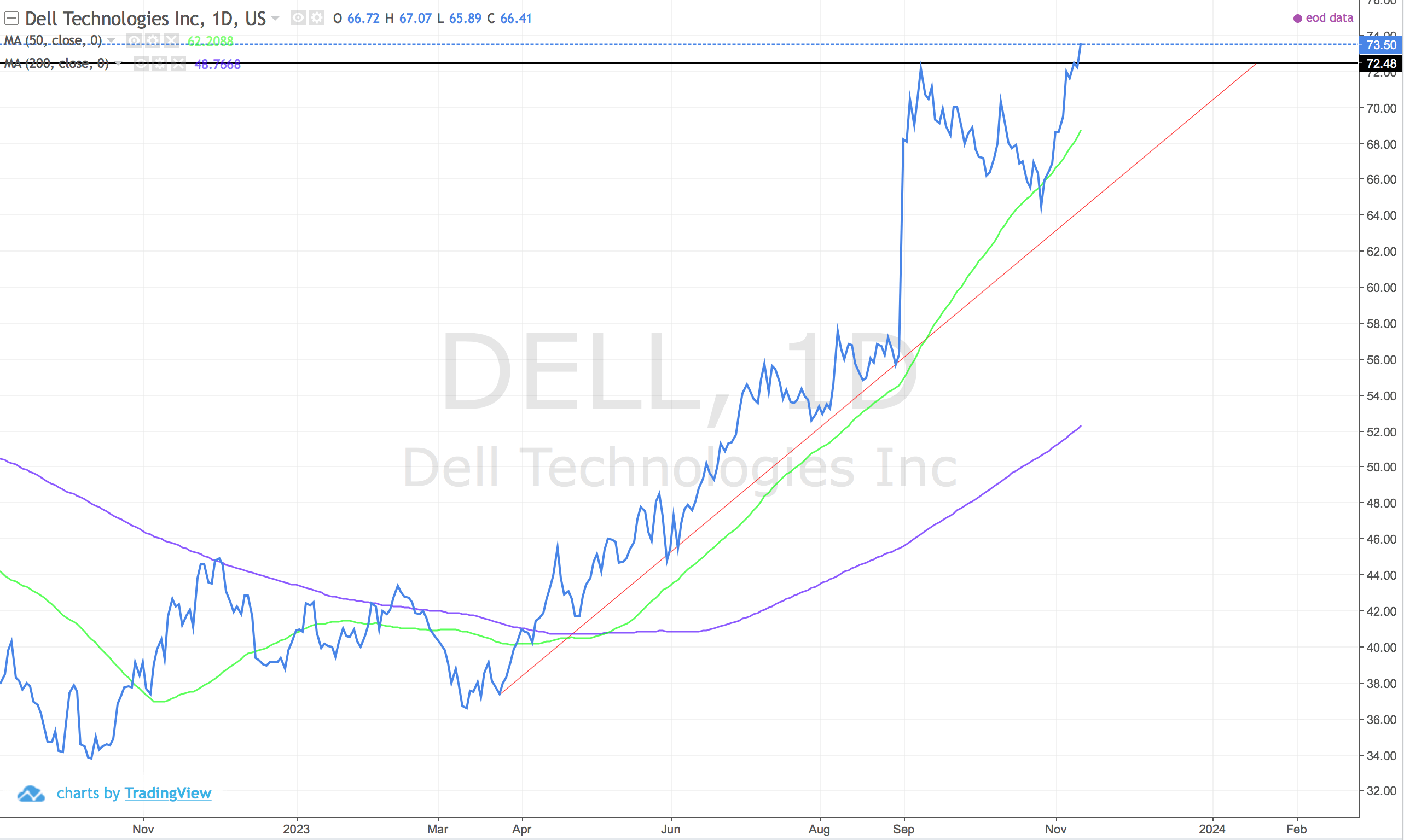 Positive break. Another one resuming price active on what is a strong uptrend.
US:MSTR (Microstrategy)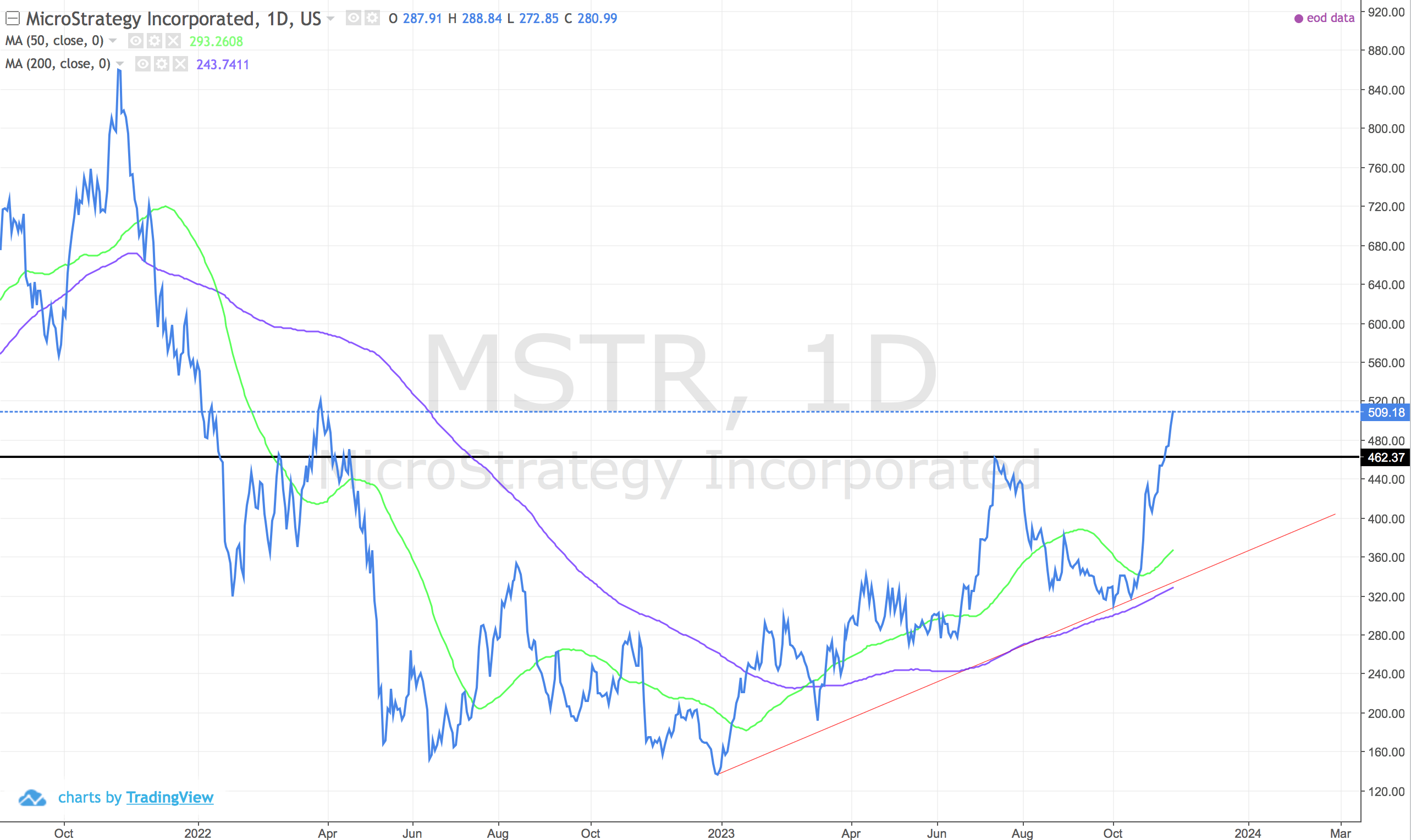 Positive break. Cup and handle. Trneding up. Proxy for the bitcoin price.
US:ADBE (Adobe)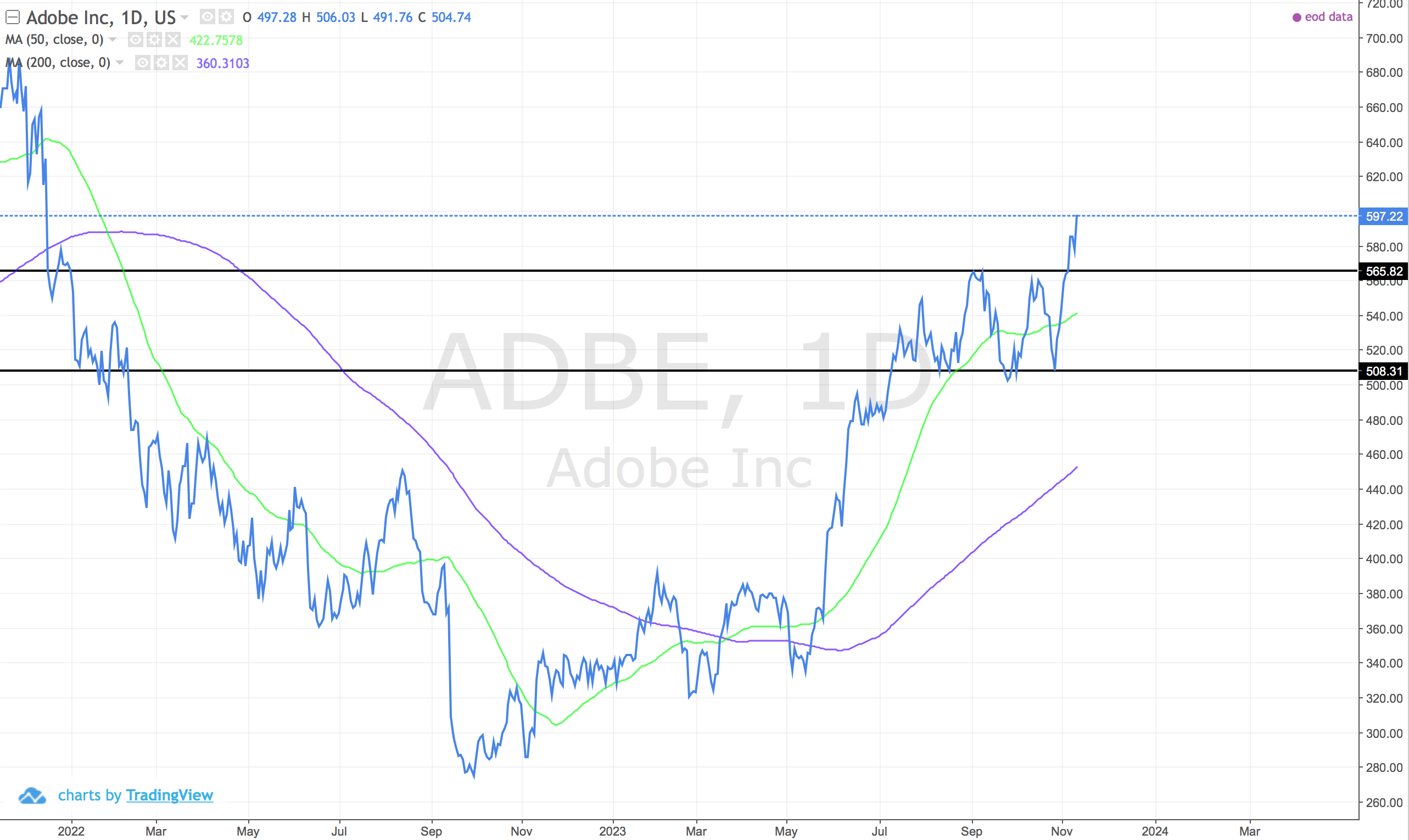 Postive break. Resuming the uptrend.
US:AMD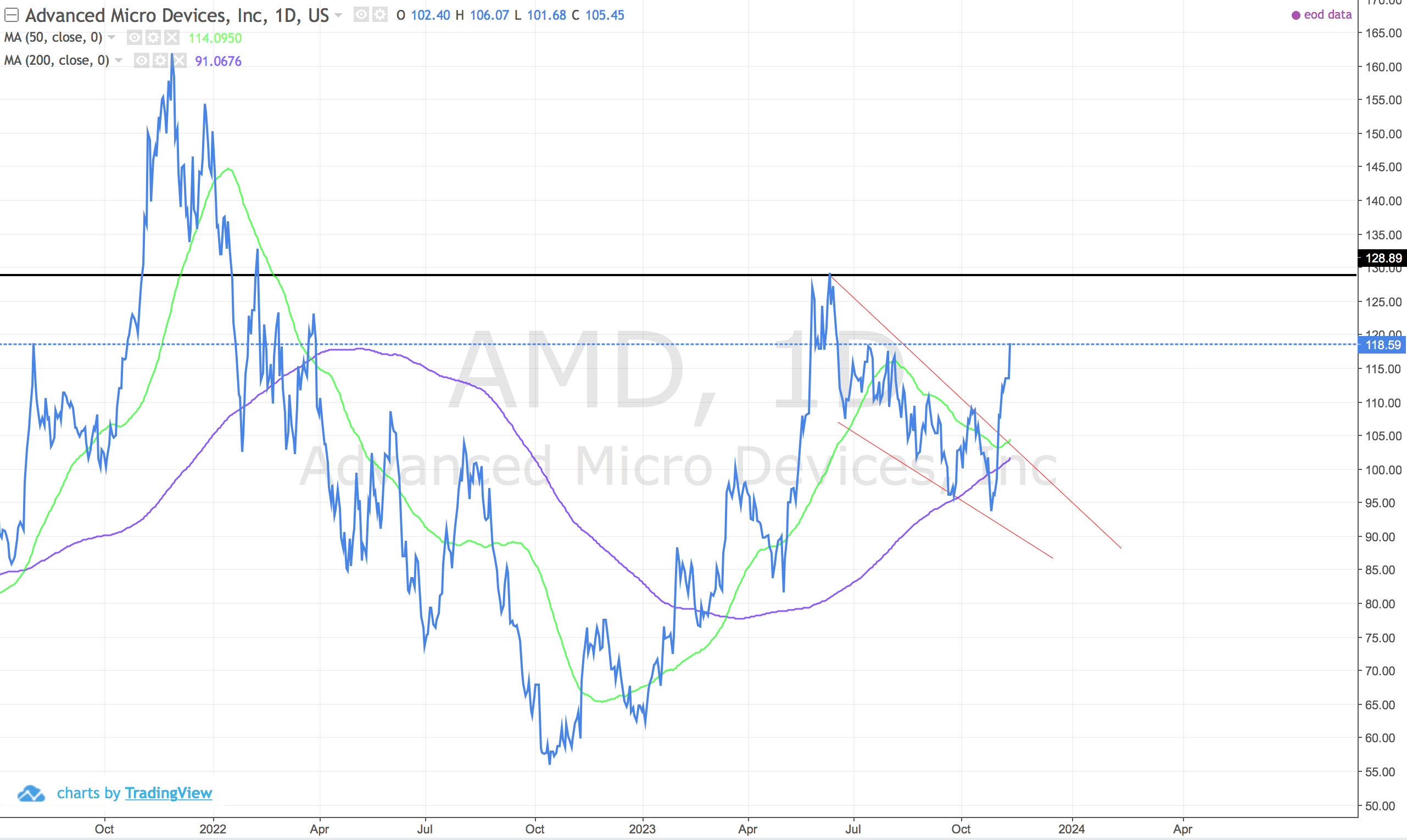 Positive break from the falling wedge. Going to $130.
US:AR (Antero Resources)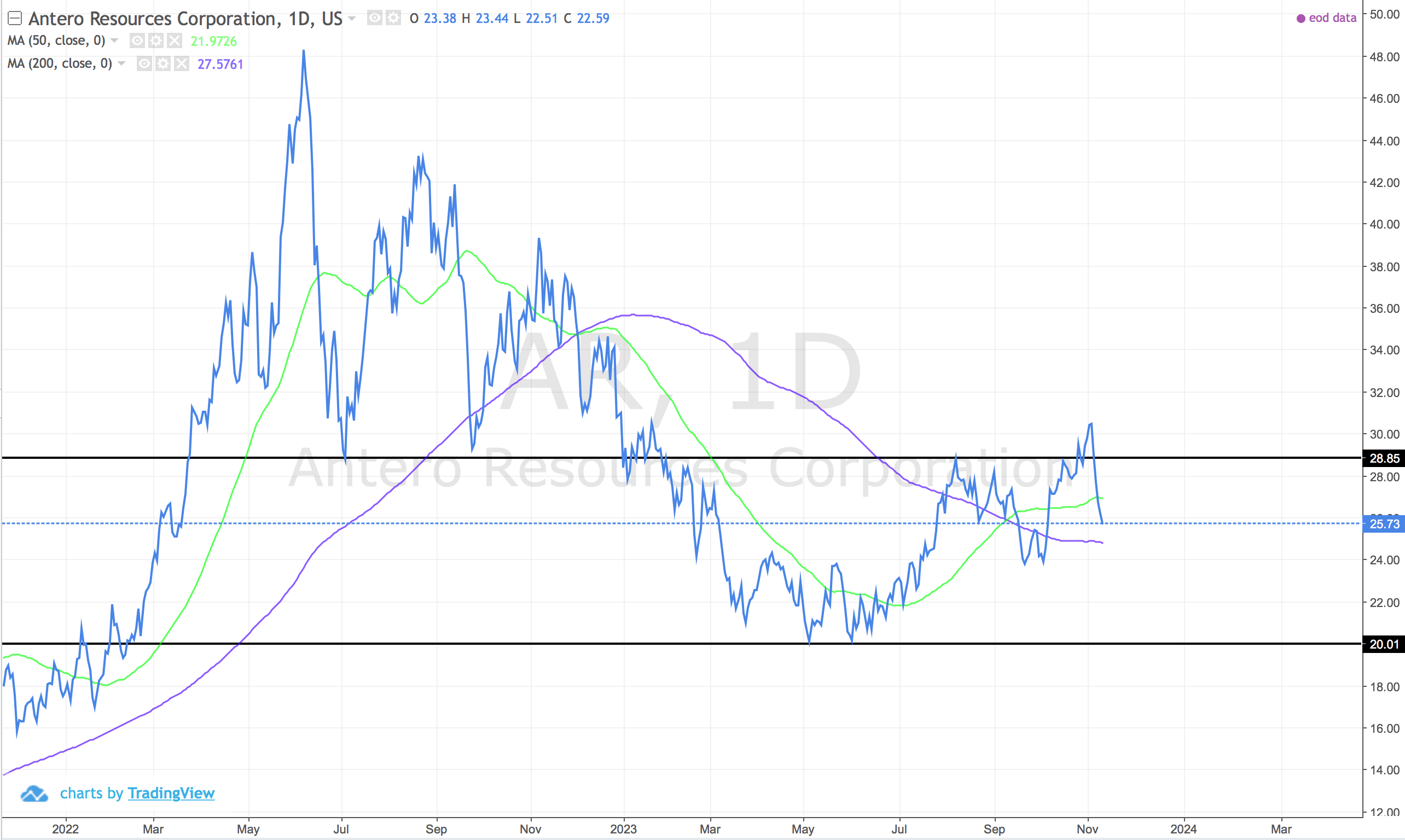 Reverses back into the sideways channel. Was looking decent 2 weeks ago, unfortunately it has turned against the tide.