taking-stock
Platinum and JSE Platinum Stocks
VectorEquilibrium and How-to-trade.co.za look at a few platinum stocks on the JSE and comment. Some stocks look better than others and sometimes looking from a weekly vs daily changes your perspective.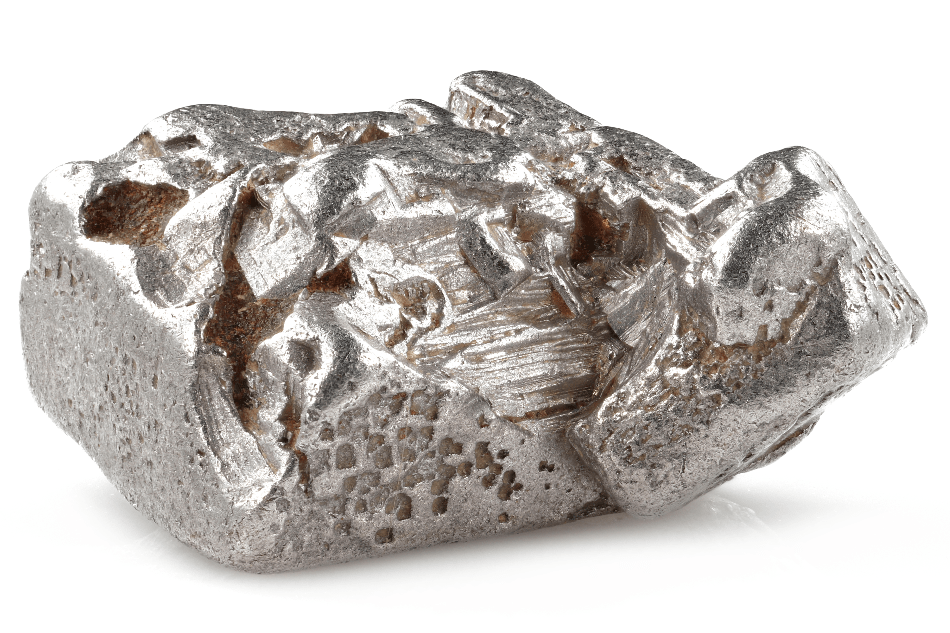 VectorEquilibrium:
$JSENHM (Northam) - Weekly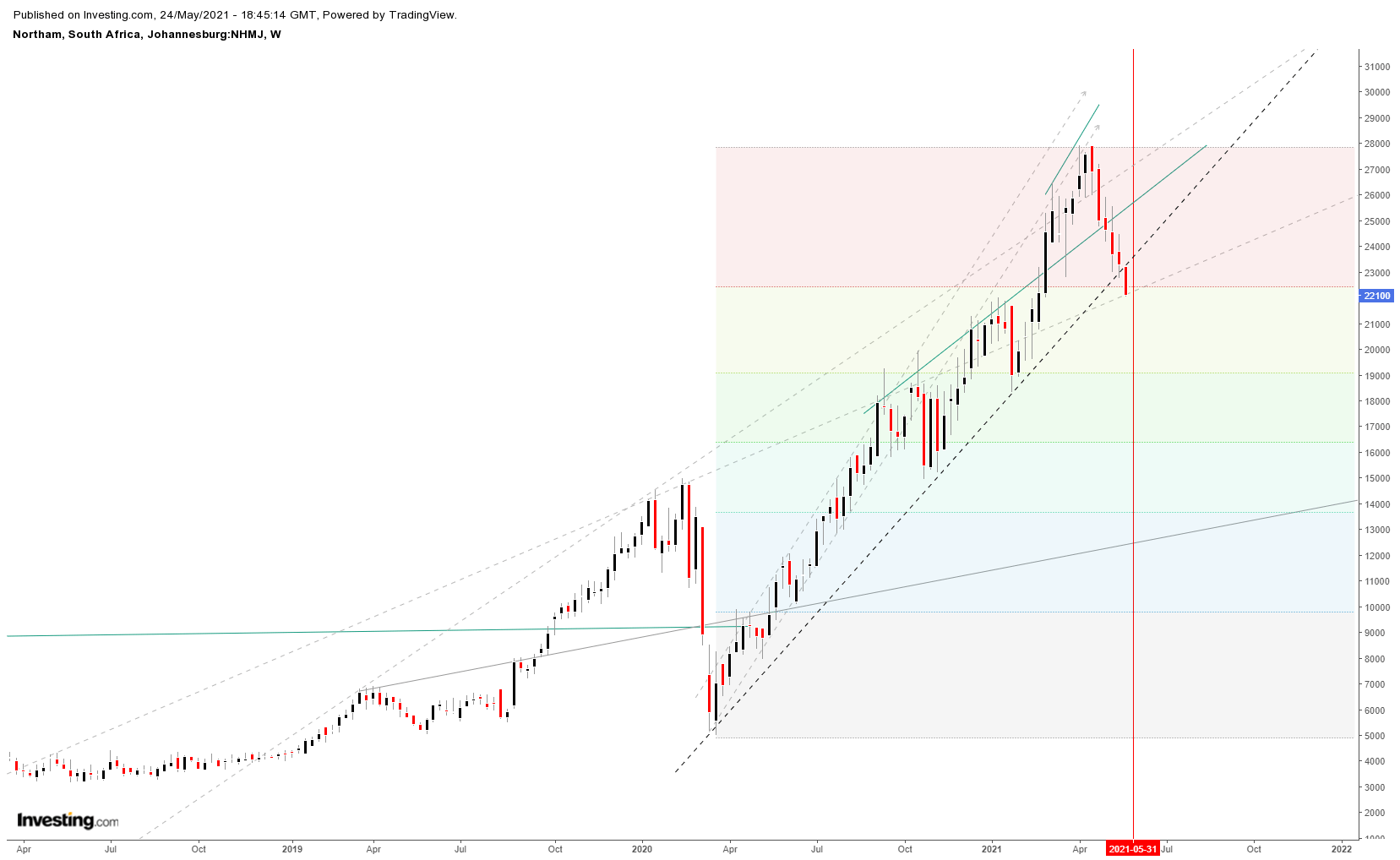 Primary trend is broken. Now at long-term support. Key area. Pivot or failure.
$JSEAMS (Anglo Platinum) - Weekly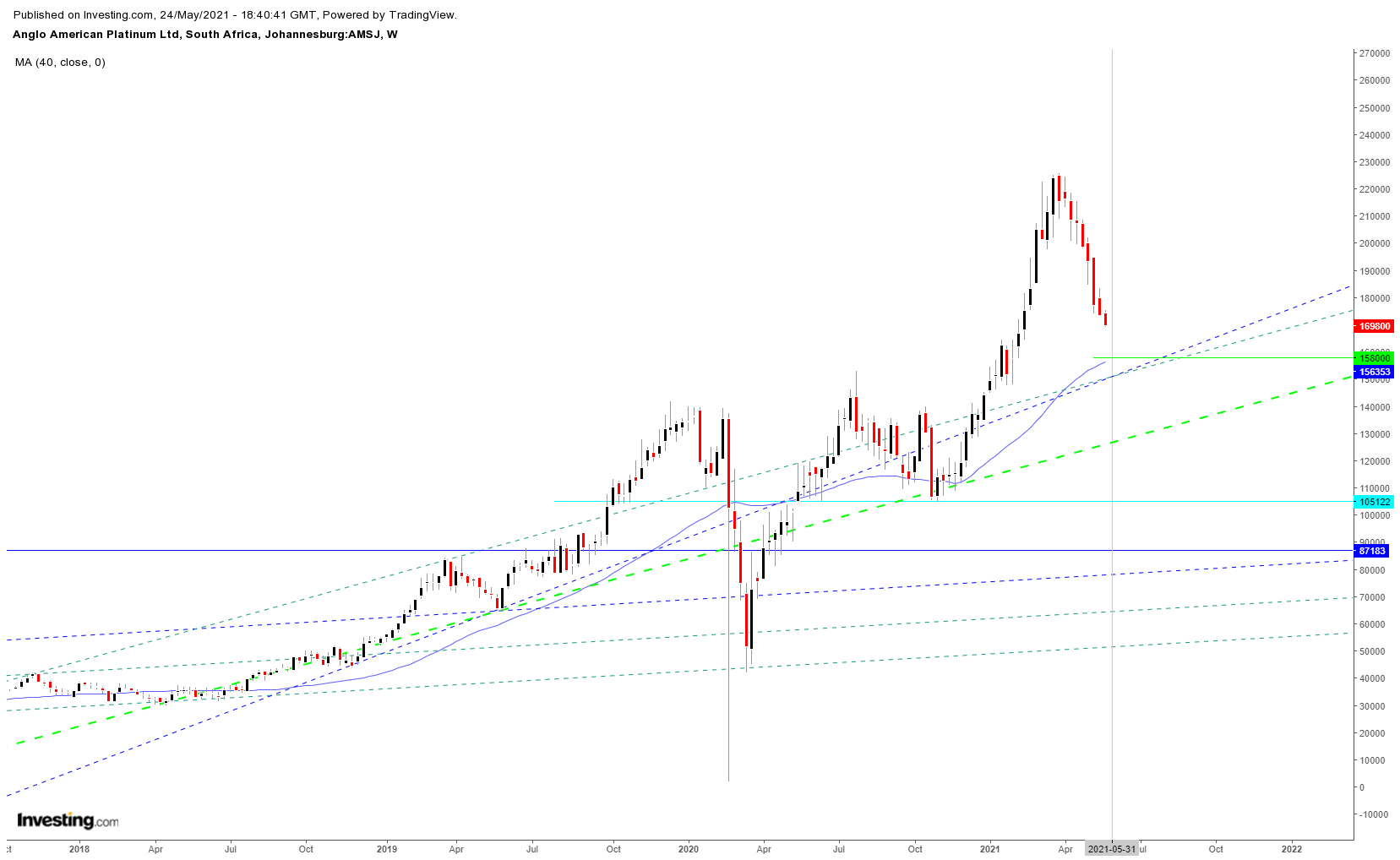 The 40 week moving average meets long term support in the 150's.
How-to-trade.co.za:
$PL (Platinum) - Daily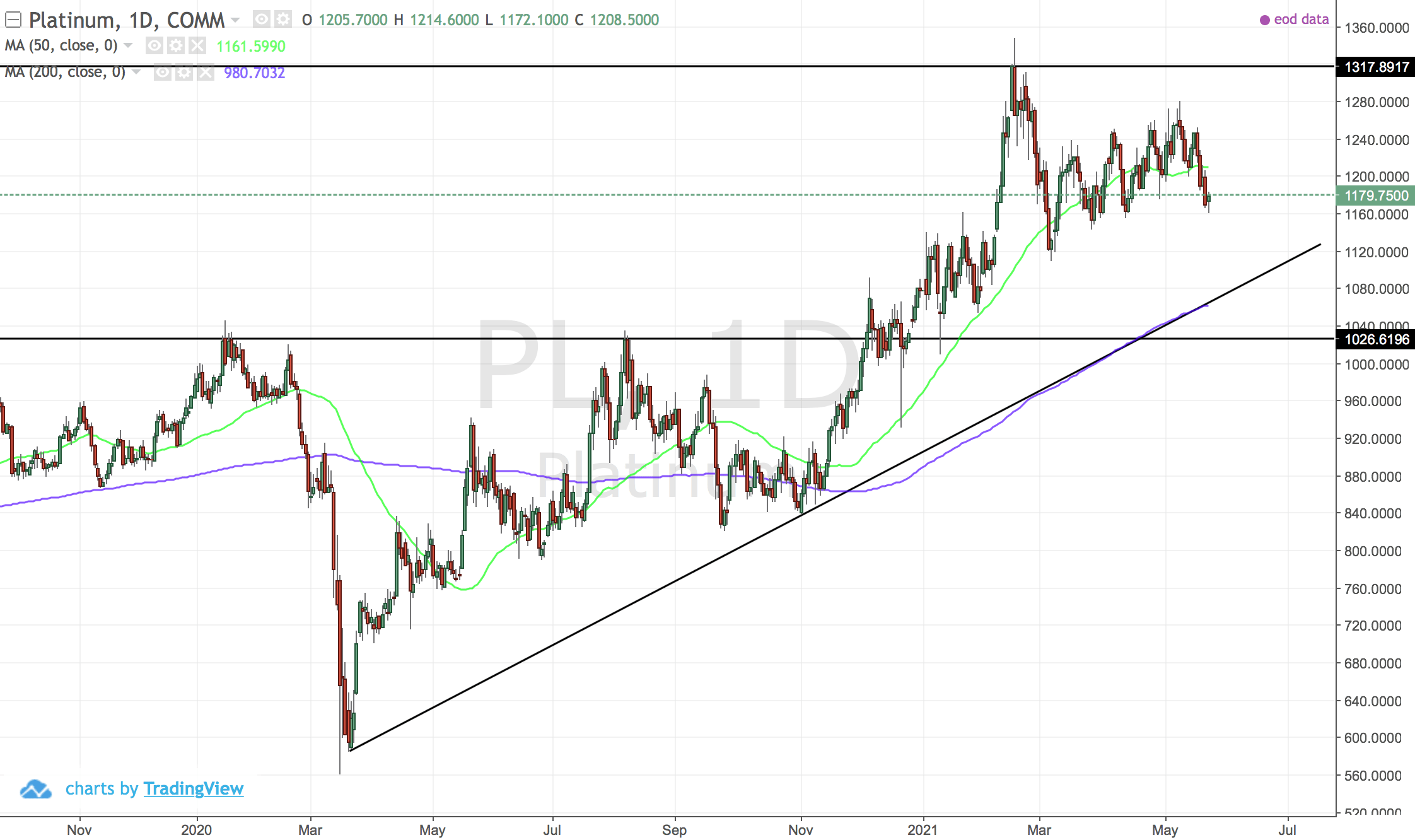 Lower high but no lower low yet. Moving averages are pointing up. The level $1120 is an important support level.
$JSEJBL (Jubilee) - Daily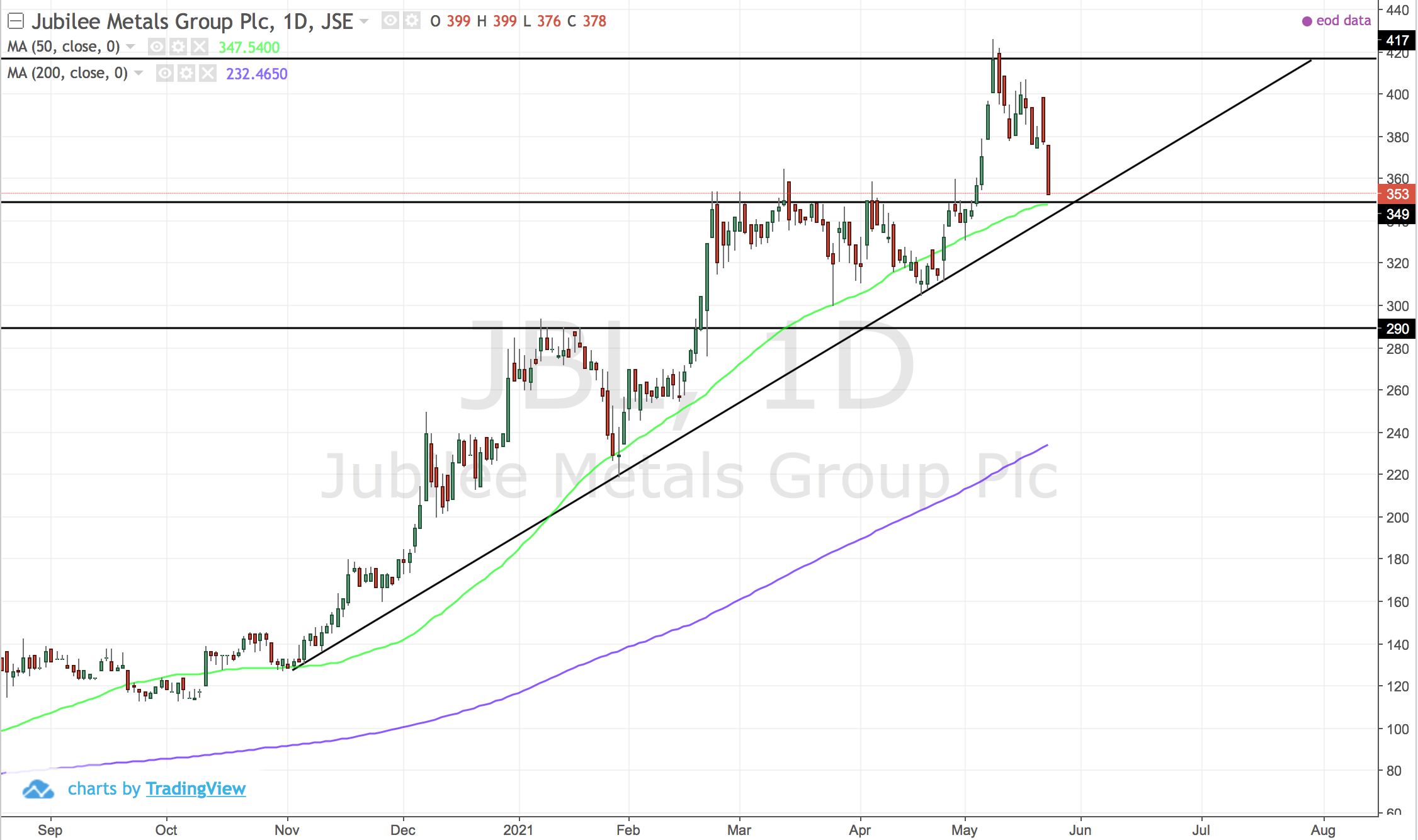 Will the 50MA act as a support? The 350 support level is very important.
$JSESSW (Sibanye) - Daily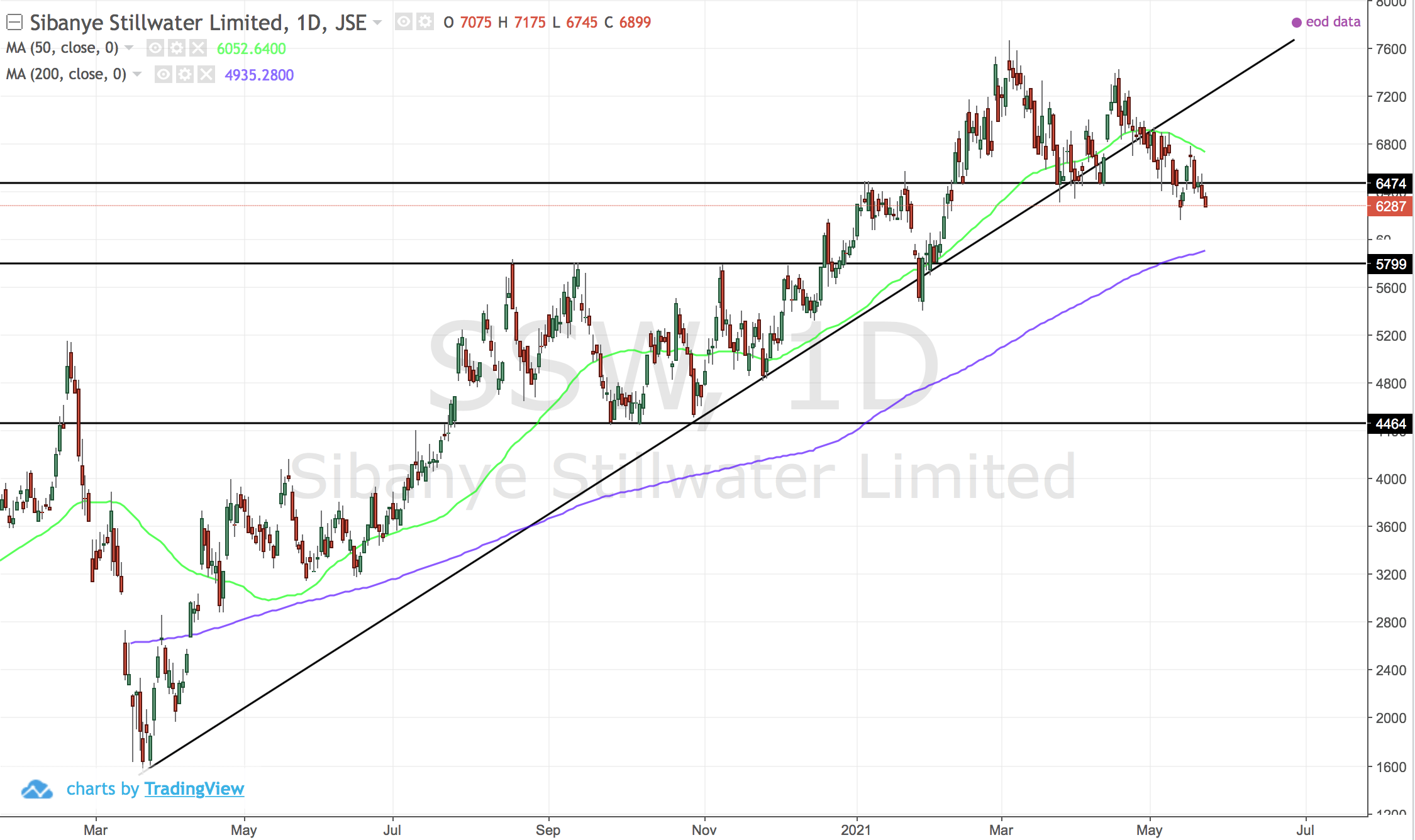 Looking precarious. Double top and the 50MA is now pointing down. Lower high and lower low.
$JSEIMP (Impala) - Daily
Is support going to arrive at the trendline or the 200MA? It would be speculative but buying around 210000 - 215000 ZAC is an option
$JSERBP (Royal Bafokeng) - Daily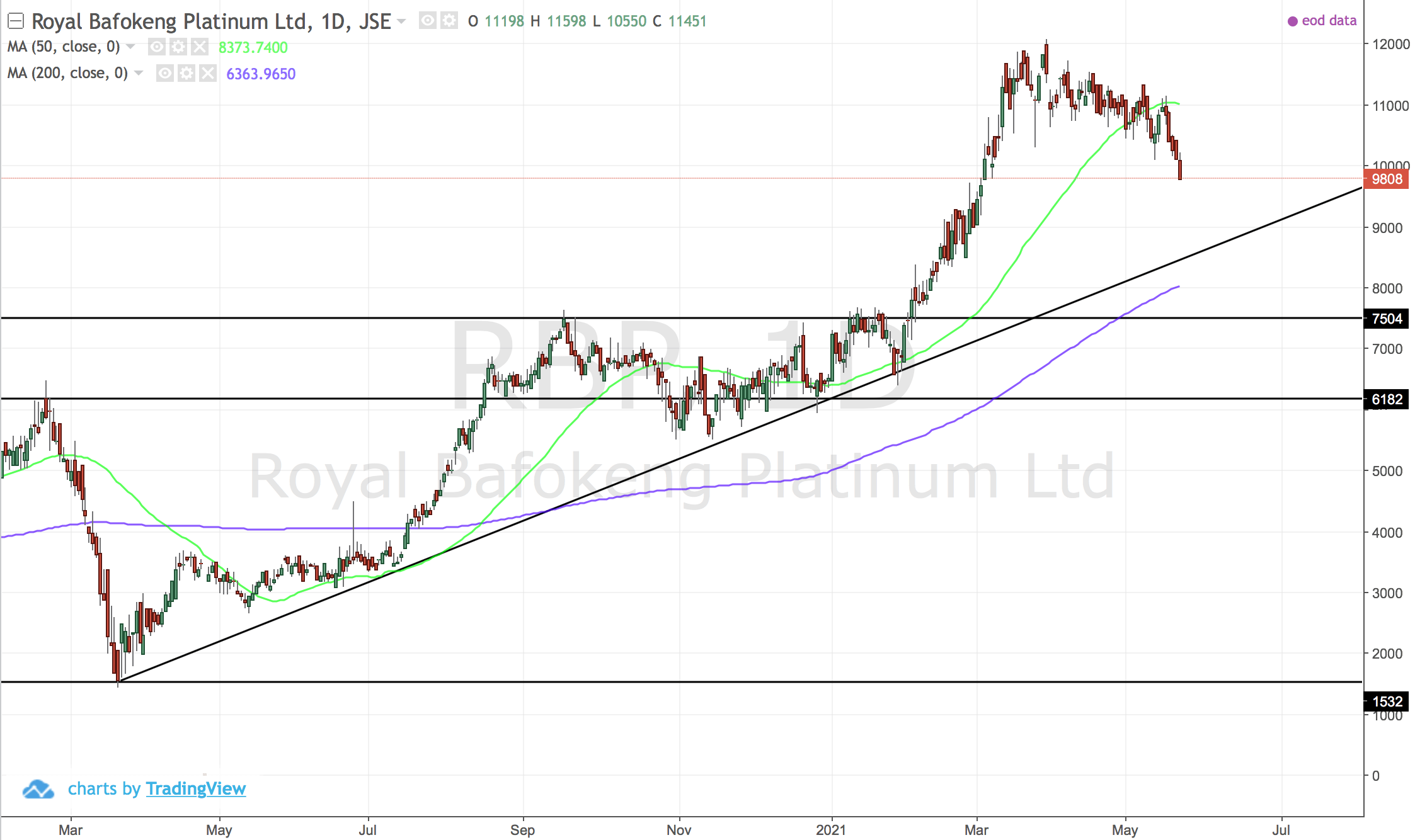 Still a way to go down but the overall trend is up. The trendline and by extension the 200MA could provide the support needed around R90.
Platinum Group Metals
These are 6 similar noble metals that have similar properties and tend to occur together in the same mineral deposits. Platinum miners therefore also mine significant amounts of these other metals:
Palladium
Rhodium
Iridium
Ruthenium
Osmium
$PA (Palladium) - Daily
Sitting on the support at $2775. Ascending triangle will provide support - so although a haircut has been taken - is still looks ok.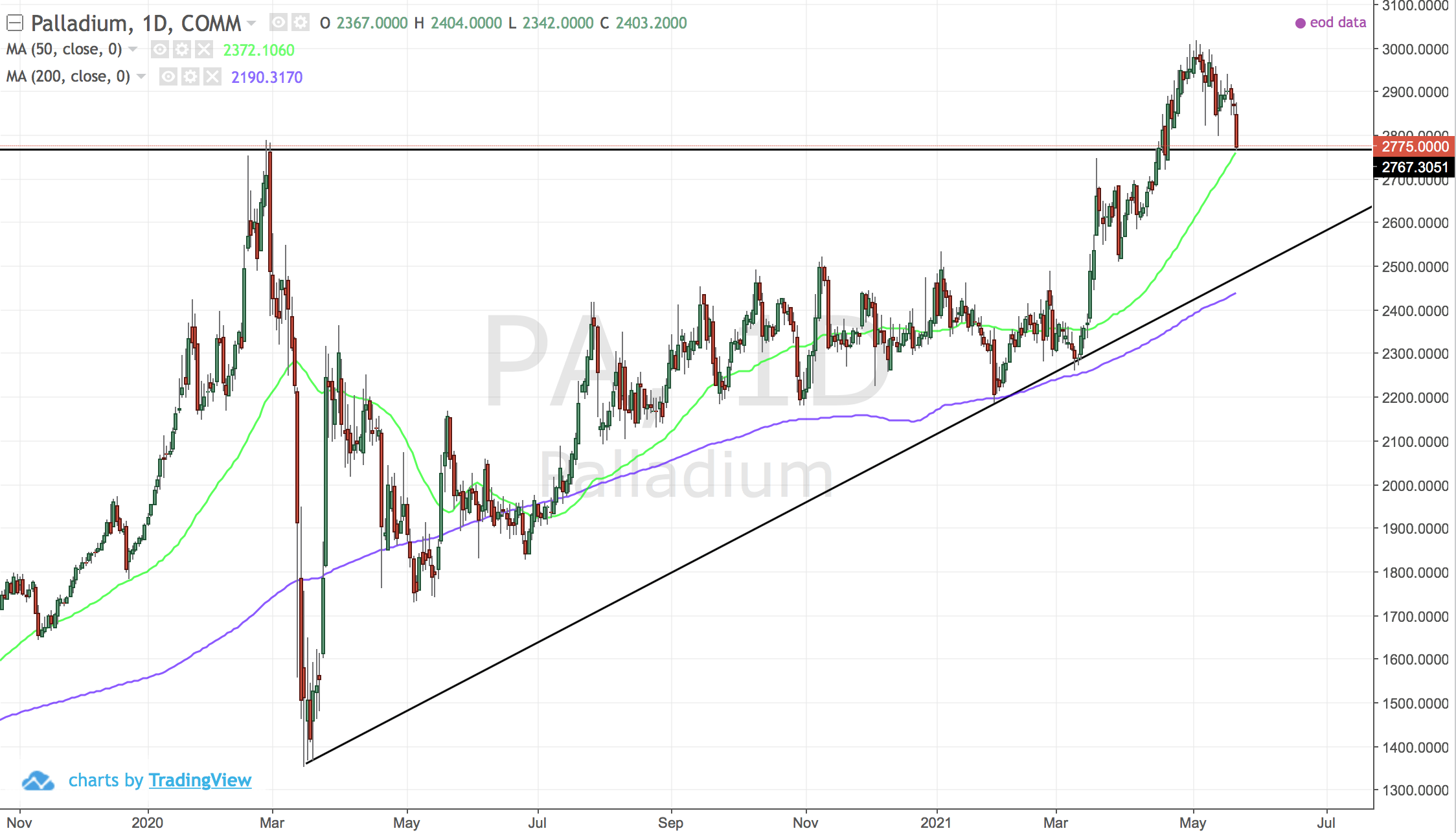 $XRHO (Rhodium ETF) - Daily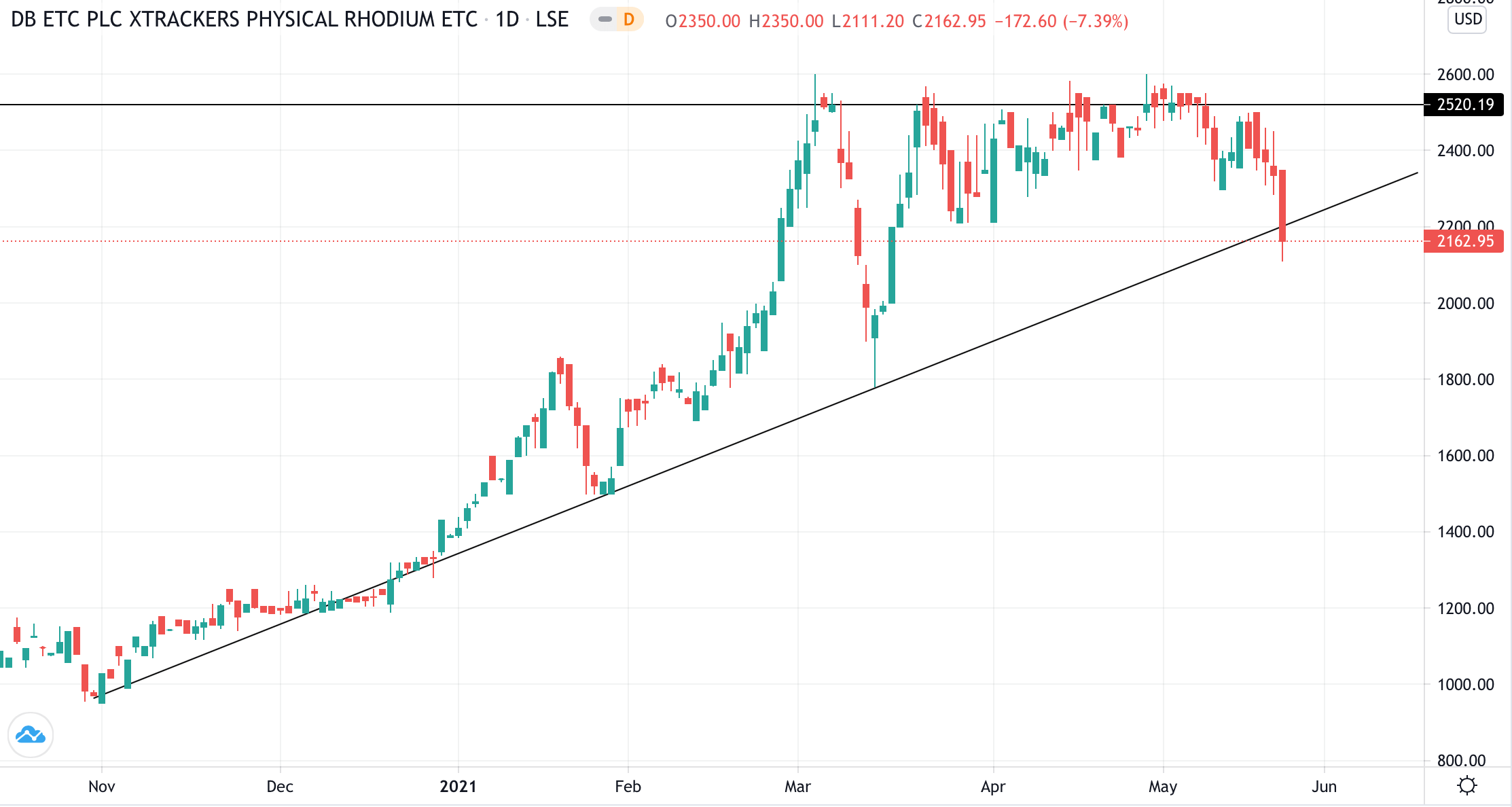 Broken below the ascending triangle.
$JSEETFRHO (Africa Rhodium ETF) - Daily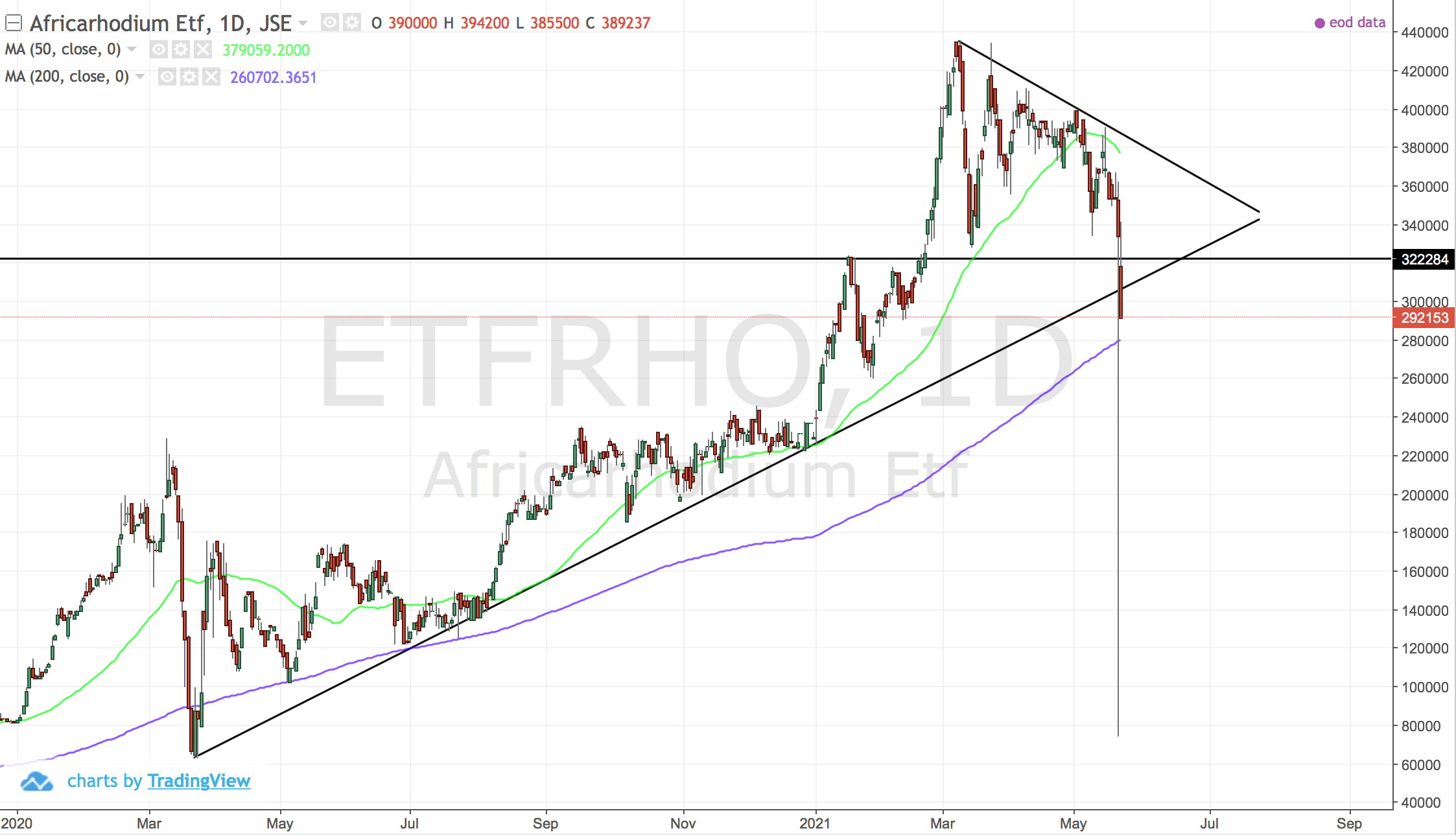 A similar picture although more pronounced than the Rhodium ETF. Support maybe to come at 235000 ZAC in the bad scenario. Feels like a chance to buy but difficult to make the call.