breakouts
Breakouts: 30 June 2021
A look at breaks in famous brands, arcelor mittal, tsogo sun hotels and sygnia SP500 etf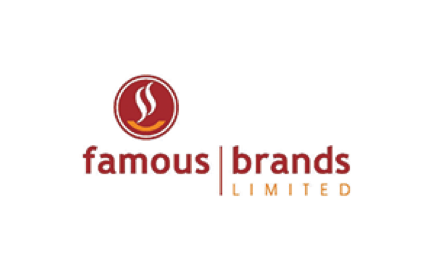 JSE:FBR (Famous Brands)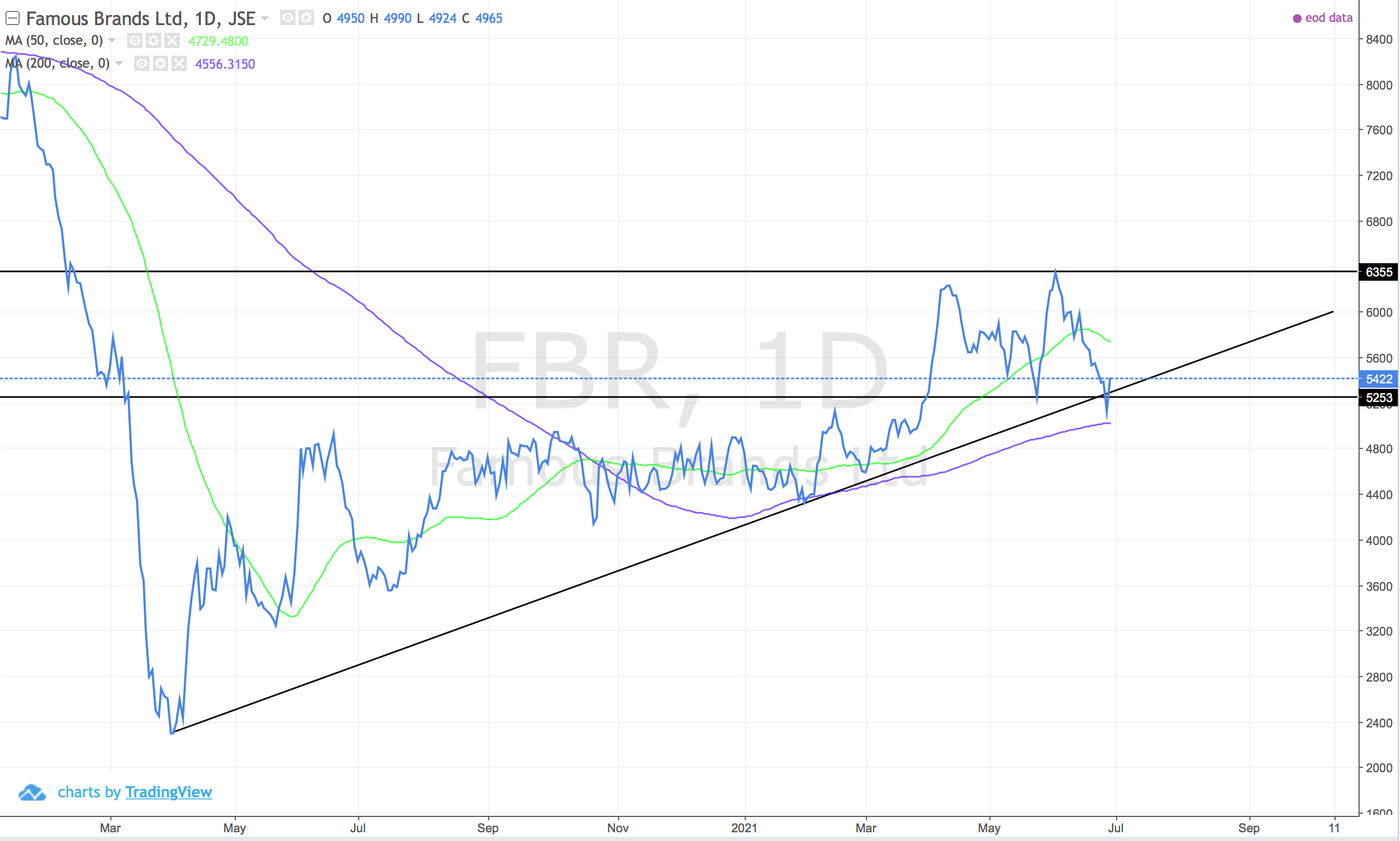 Negative break. Lower low printed from what looks like a souble top pattern. A break below the trendline and a quick move back above. The 50MA is now pointing down and there is enough evidence to say the up trend is over. A higher high at 6355 ZAC would change my mind.
JSE:ACL (Arcelor Mittal)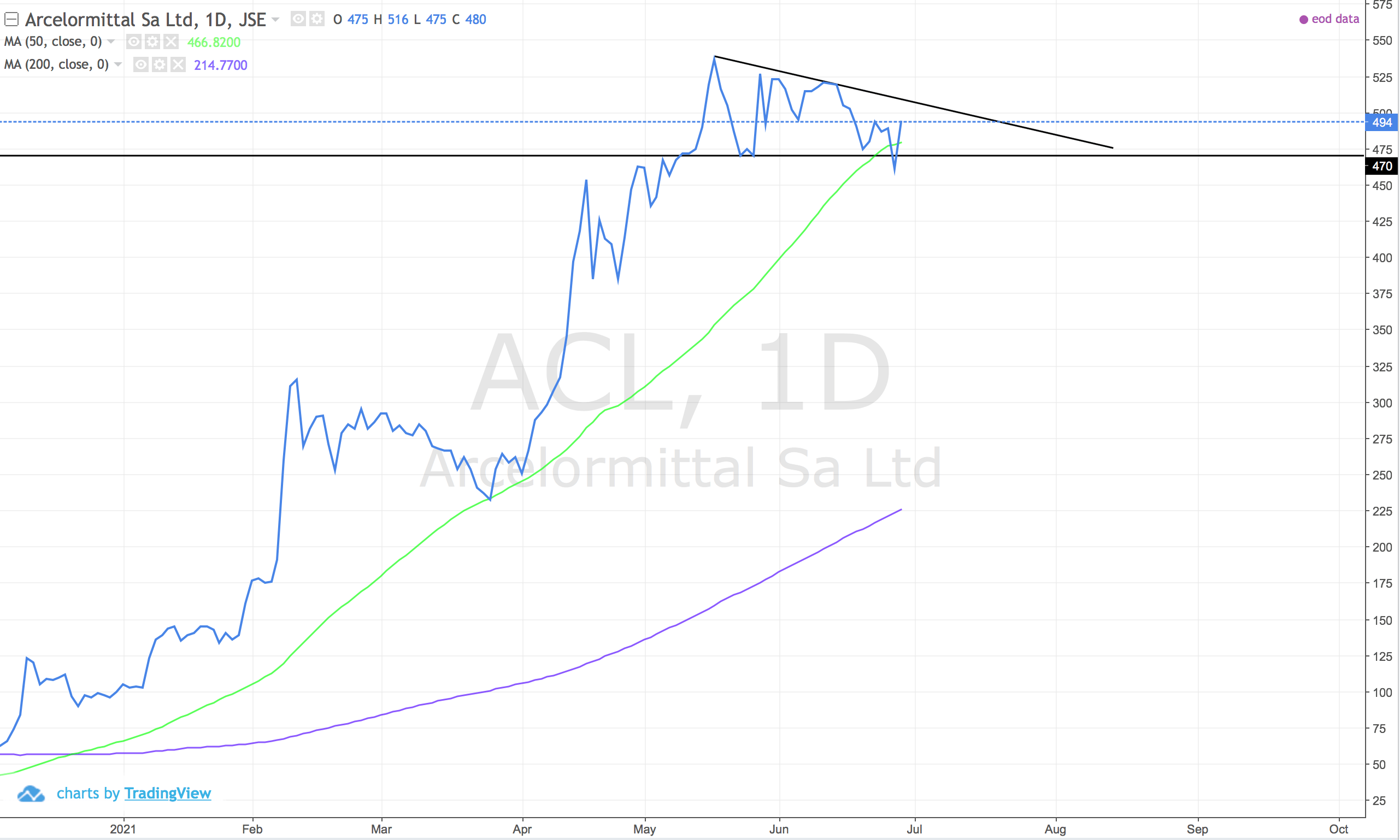 Negative break. A lower low was printed when breaking below the descending triangle. Now back into the triangle. This may turn into a bull flag - higher high will point to that - above 522 ZAC.
JSE:TGO (Tsogo Sun Hotels)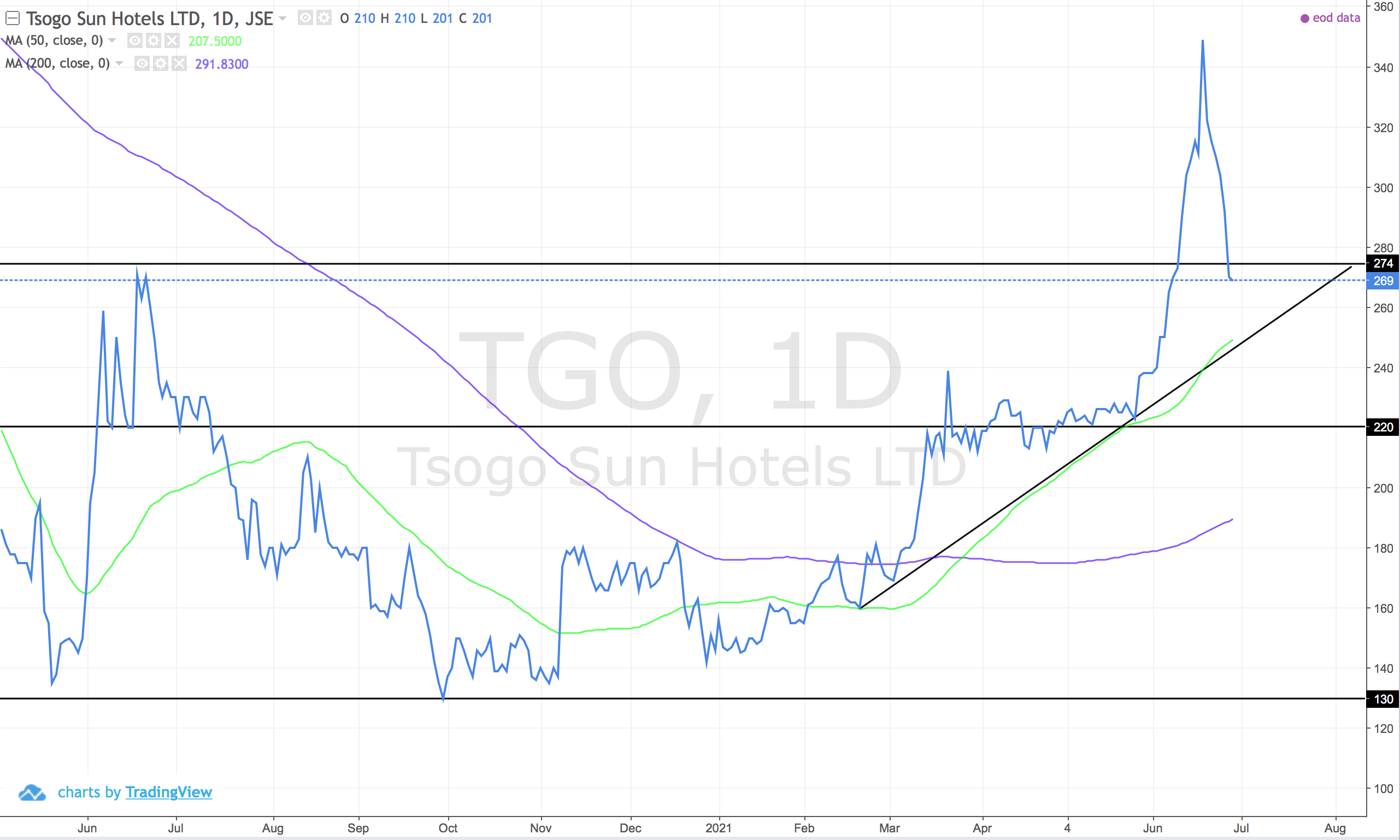 Negative break. Support needs to come - but there is not much around. Hopefully before 220 ZAC arrives.
JSE:SYG500 (Sygnia SP500 ETF)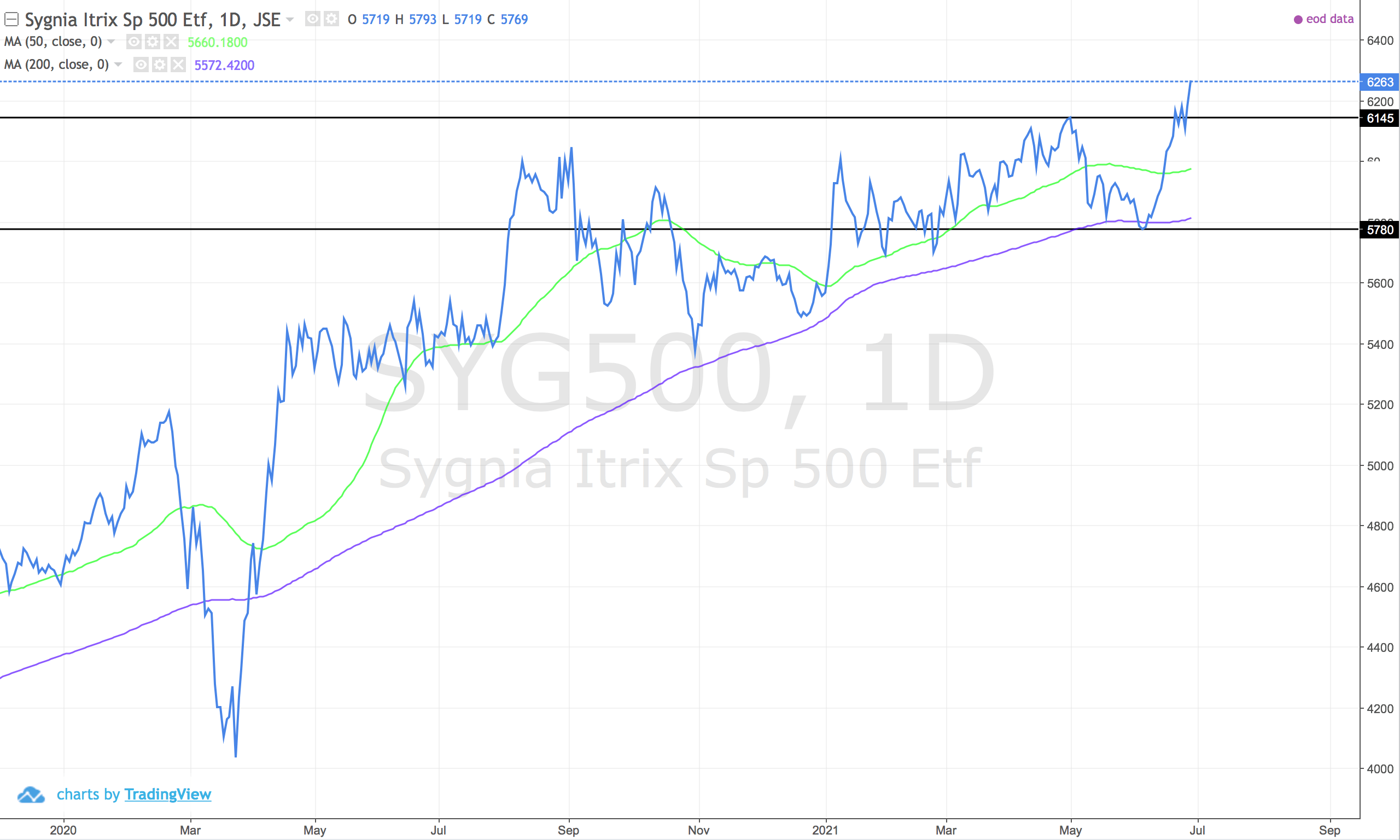 Postive break out of the sideways channel and going upward.
ZAC = South African Cents
ZAR = South African Rands