breakouts
Breakouts: 30 October 2020
I take a look at Satrix40, Shoprite, Crude Oil and USDZAR.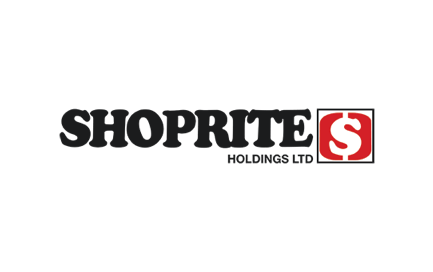 STX40 (Satrix40)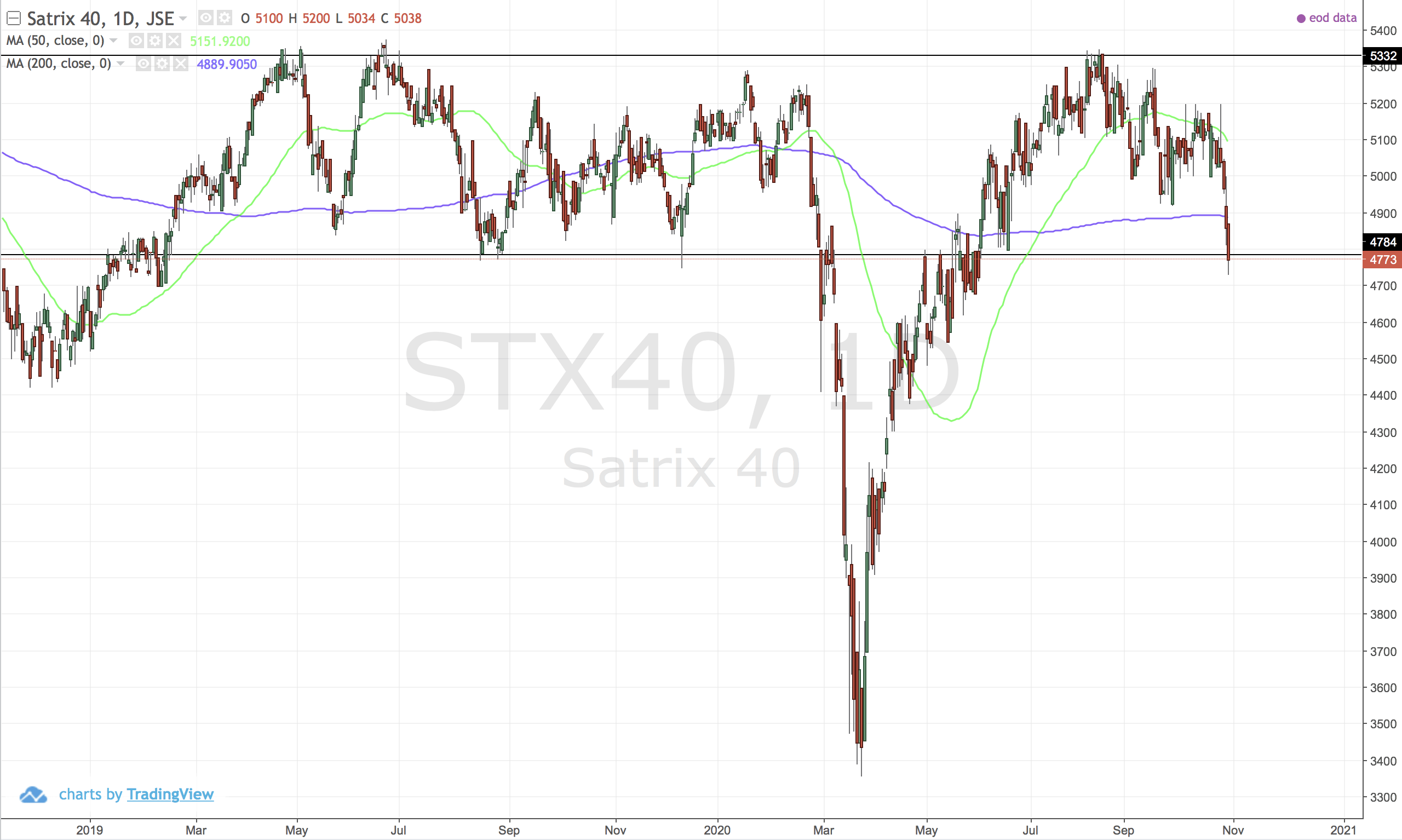 Breaking down from the sideways channel.
SHP (Shoprite)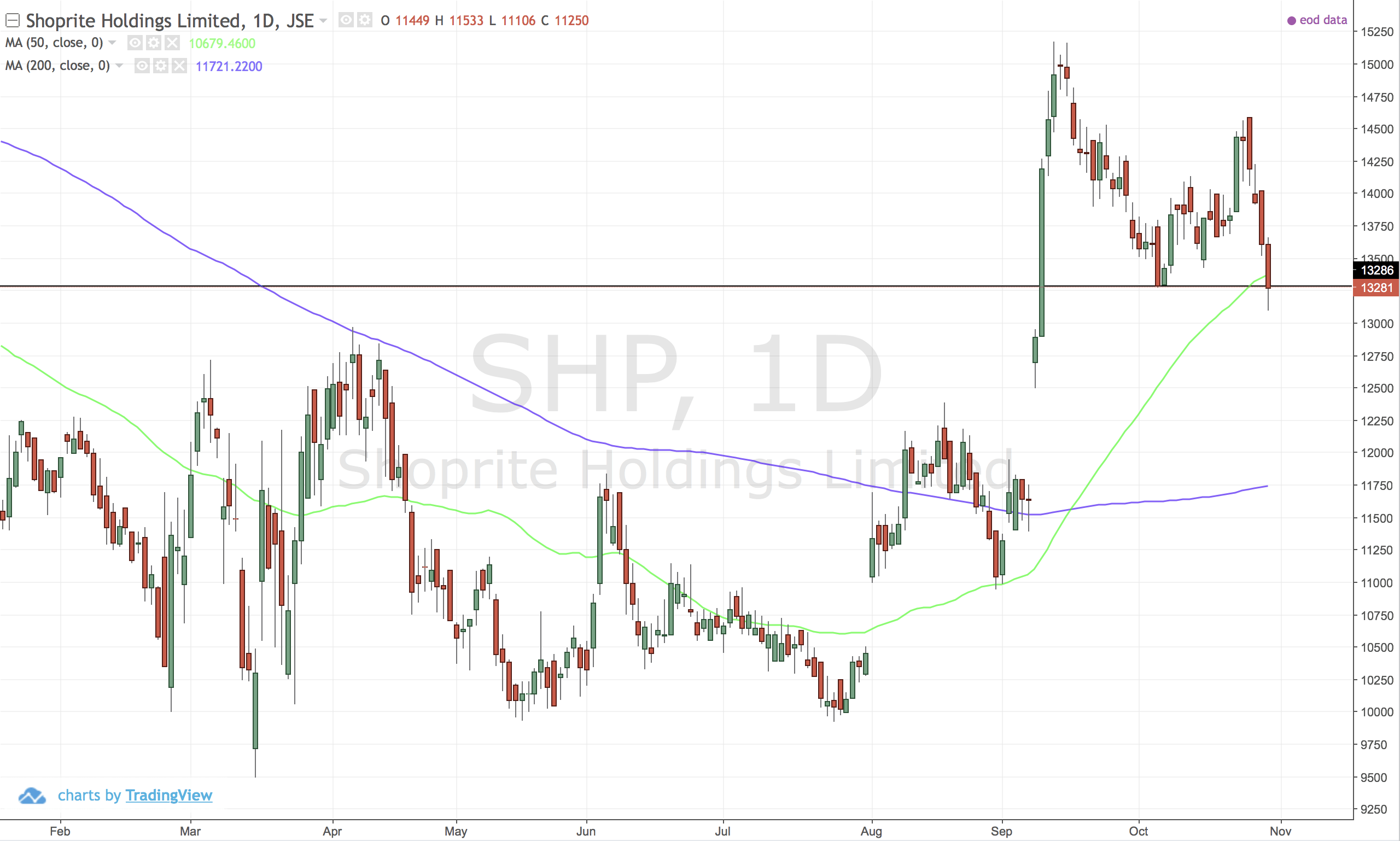 After a great move up, price has moved below the support. Now a lower high and lower low has been printed. Event forming an inverse cup and handle pattern. Not good.
CL (Crude Oil)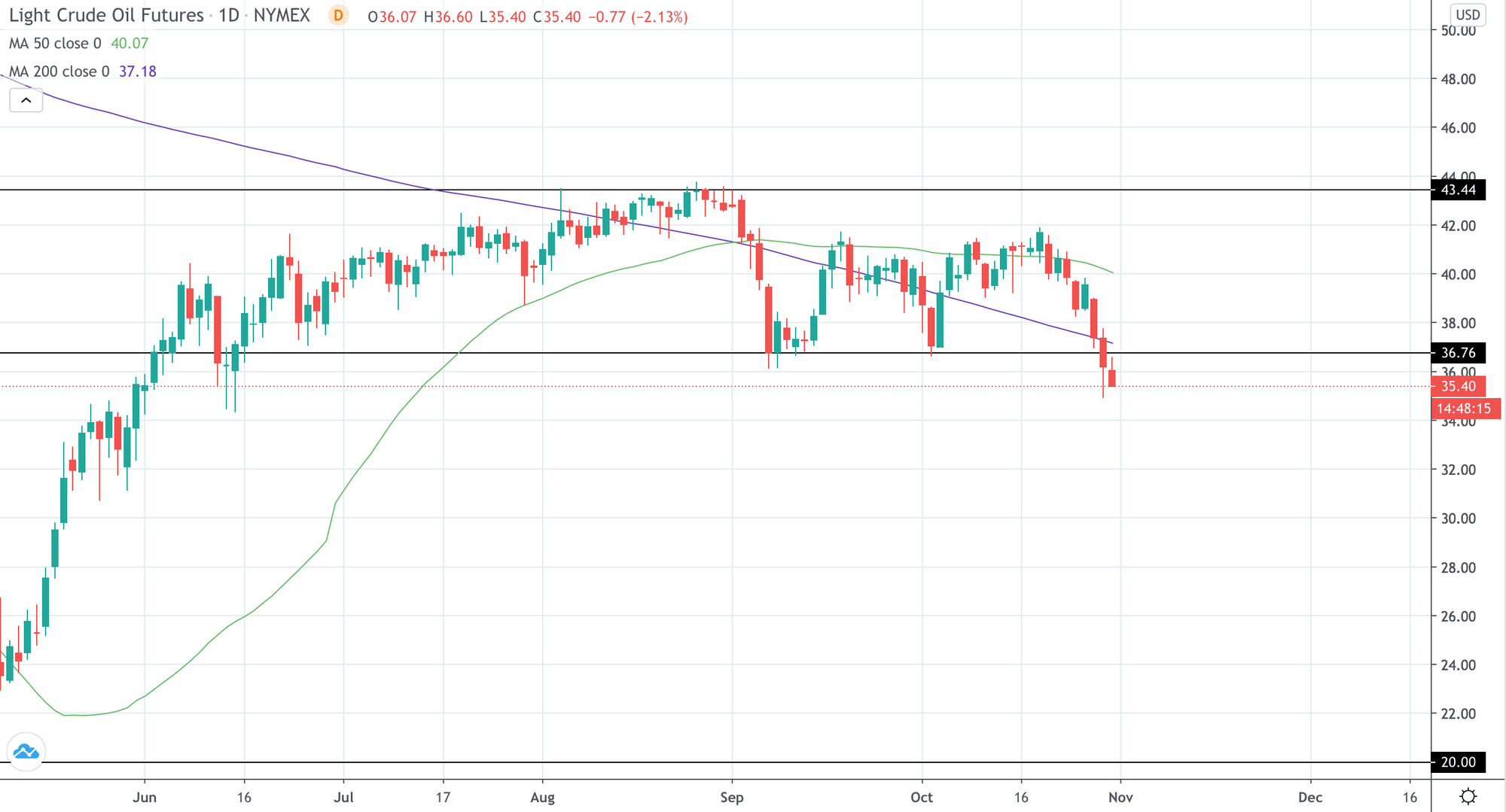 Rolling over.
USDZAR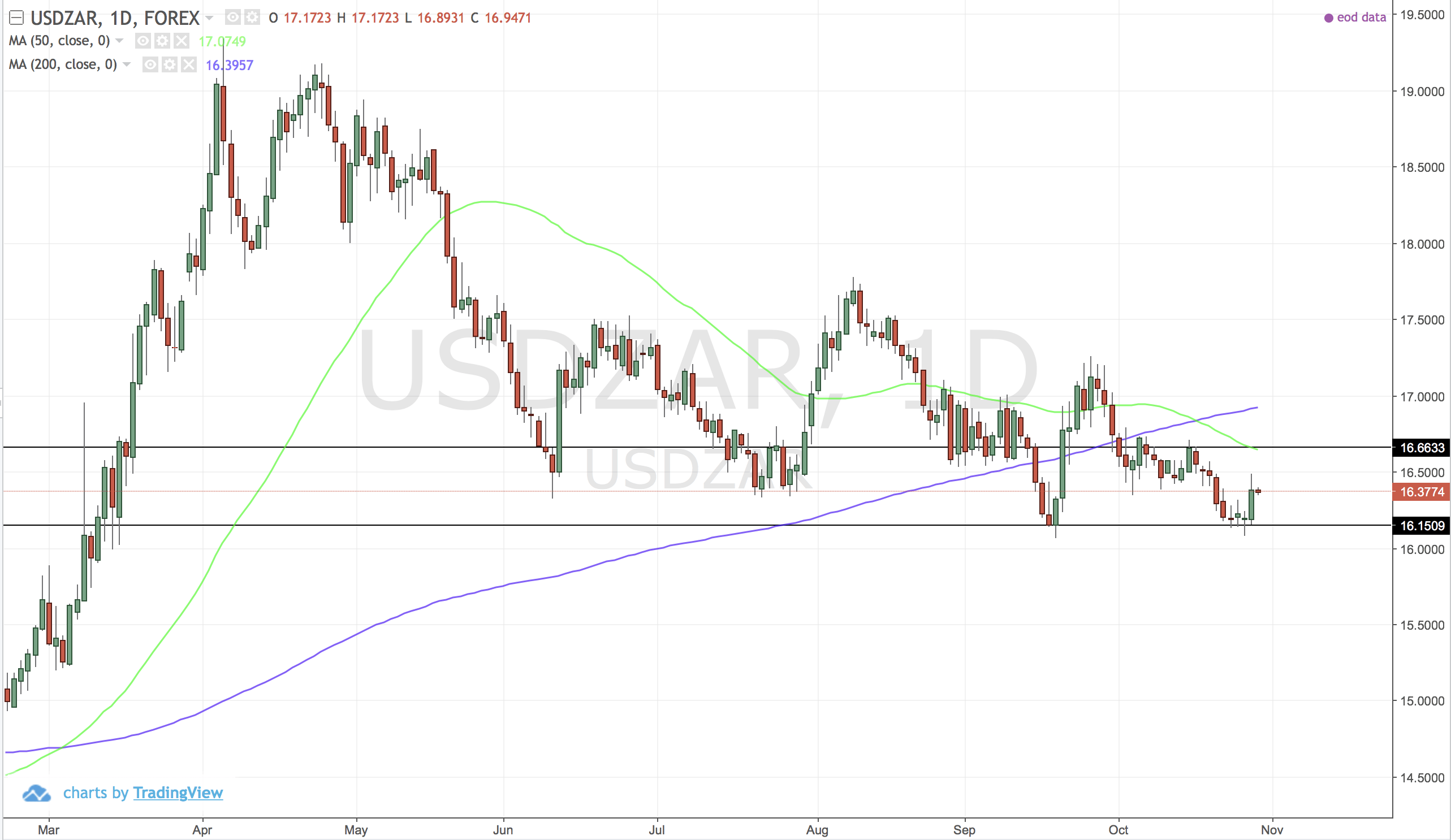 Rejected by 16.15 for a higher low. Need the higher high at 16.66.
Long term is weakness seen by the 200MA. In the short and medium term this currency pair is difficult to predict.