breakouts
Breakouts: 29 October 2020
A lot of breakouts triggered as the markets saw blood yesterday. Top40, Satrix Resi, many resource shares a few SA industirals and 2 US tech stocks are looked at.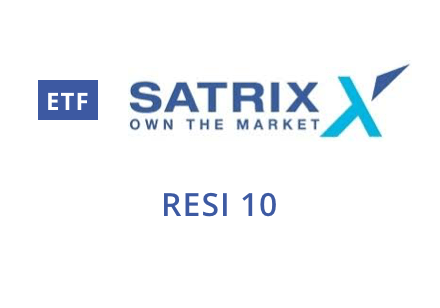 JTOPI (Top 40)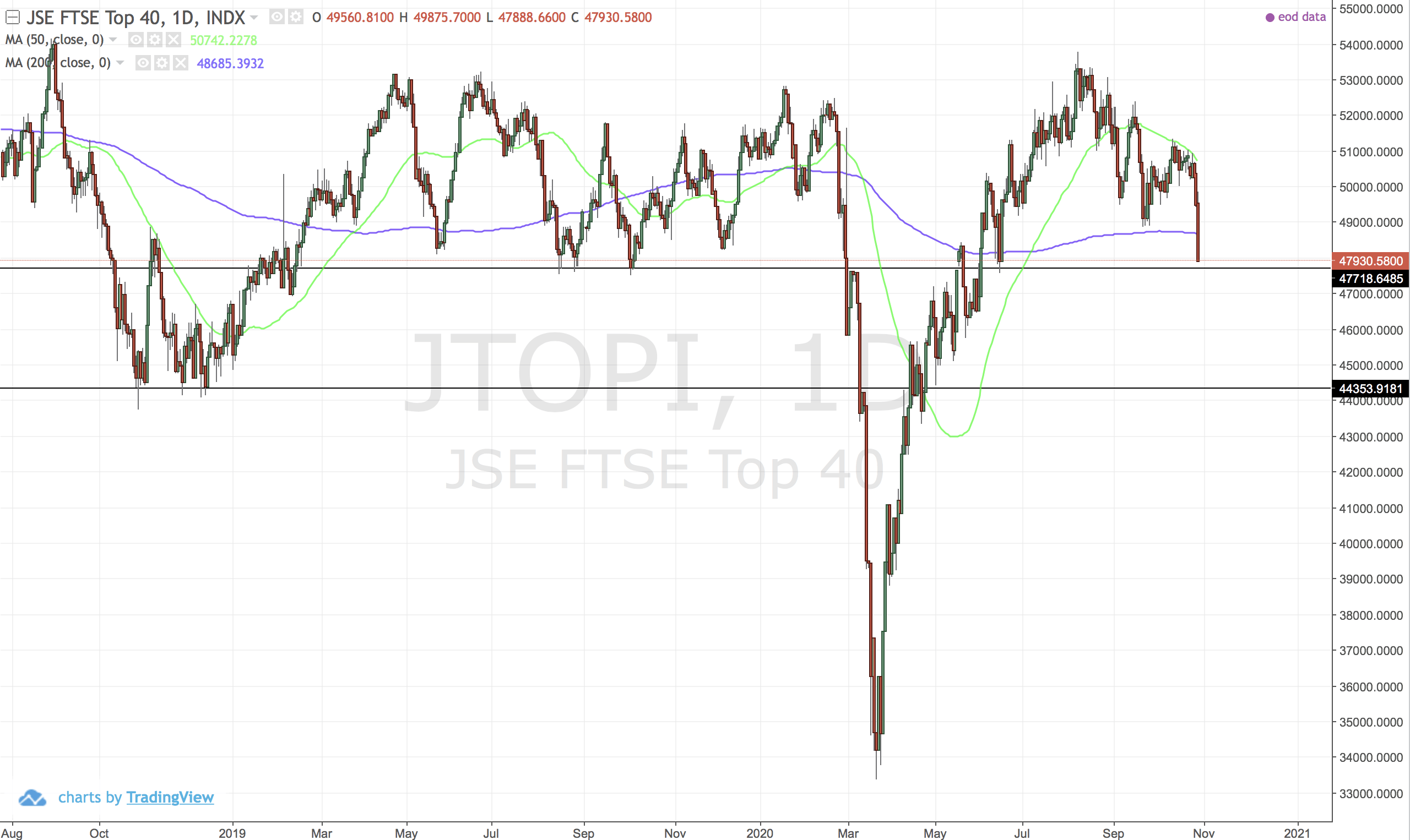 Big drop. First stop 47718 then 44354. I sold my Satrix40 a long long time ago.
WHL (Woolworths)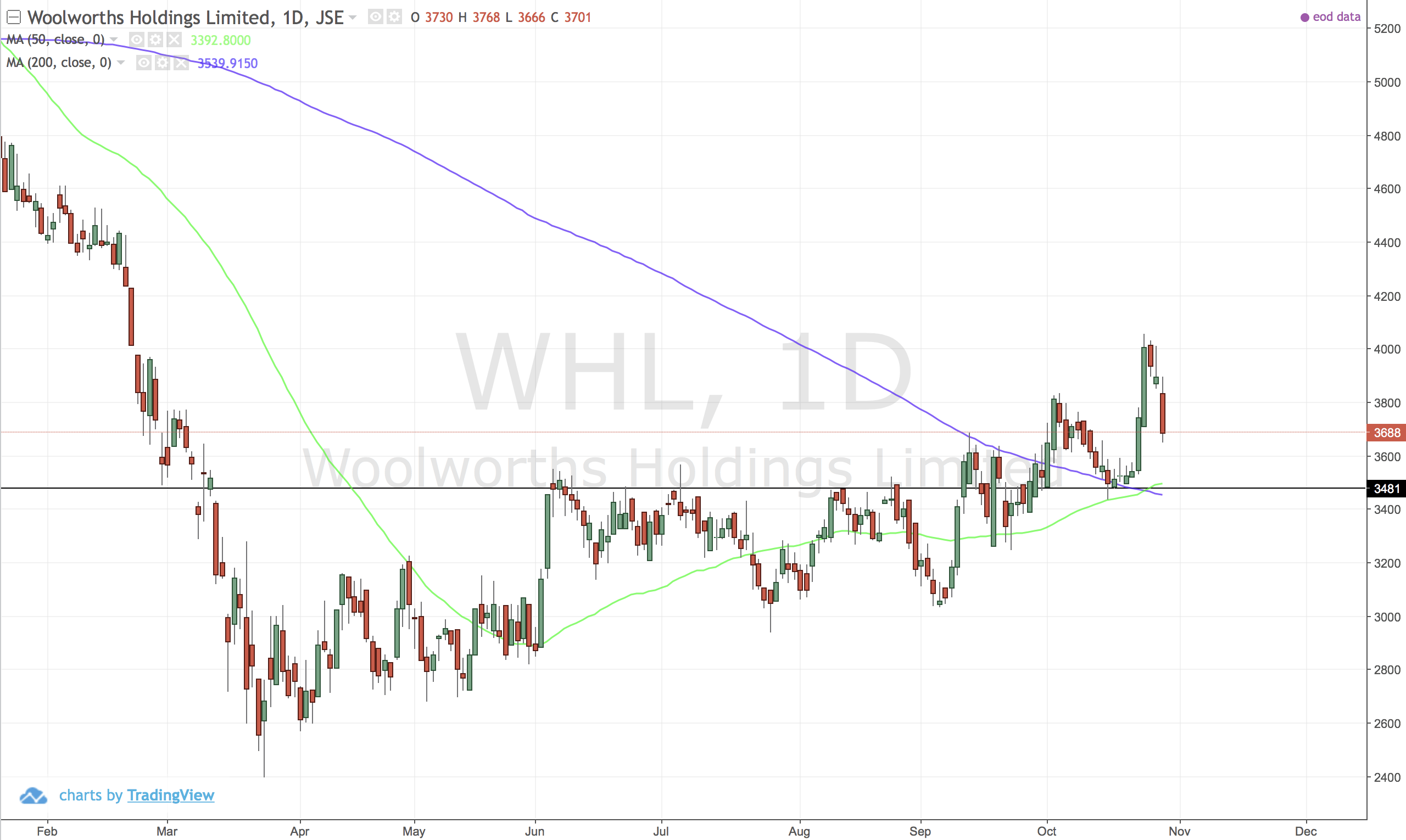 Still ok above 3481.
BHP (Billiton)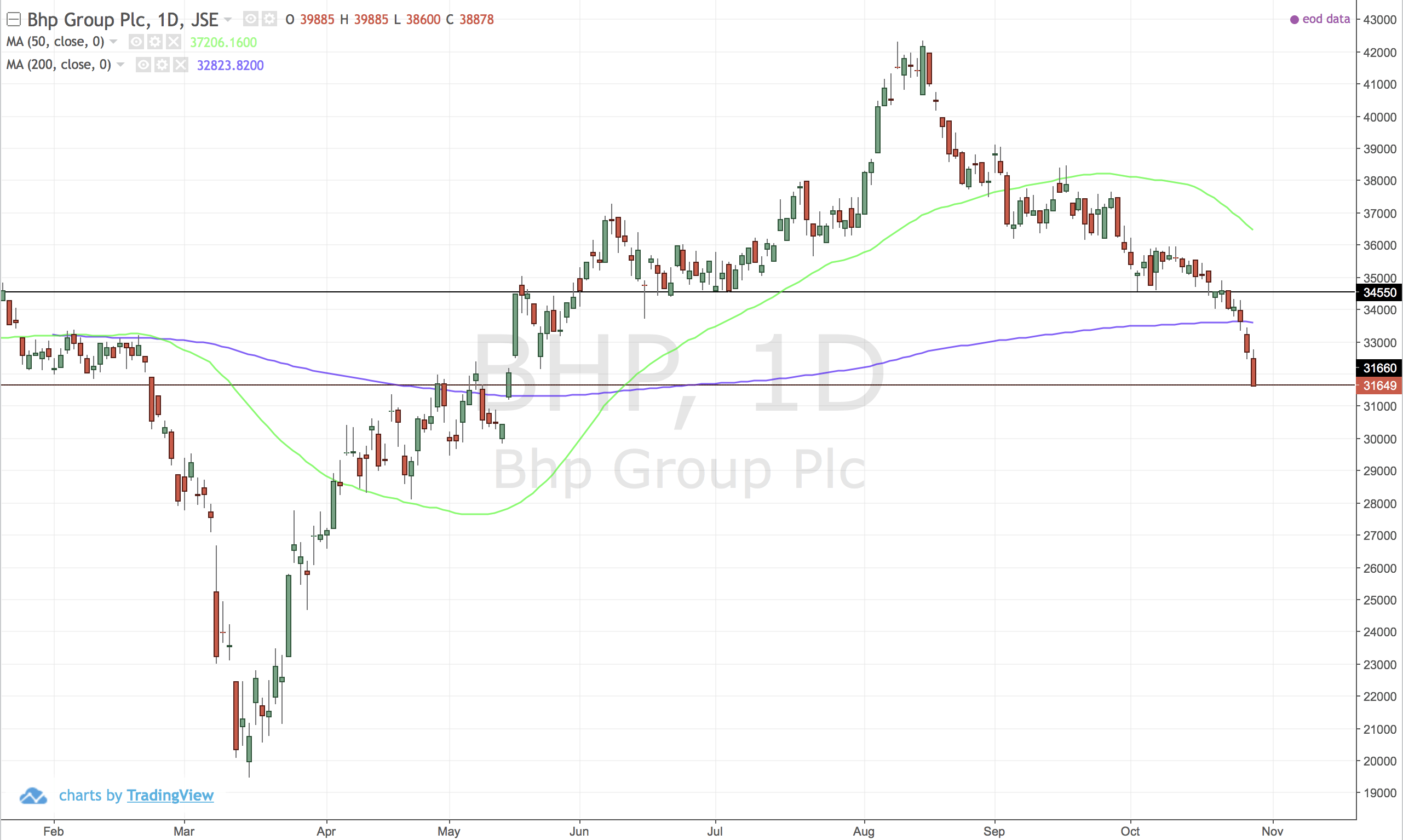 Looking weak. Moving averages are pointing down.
SOL (Sasol)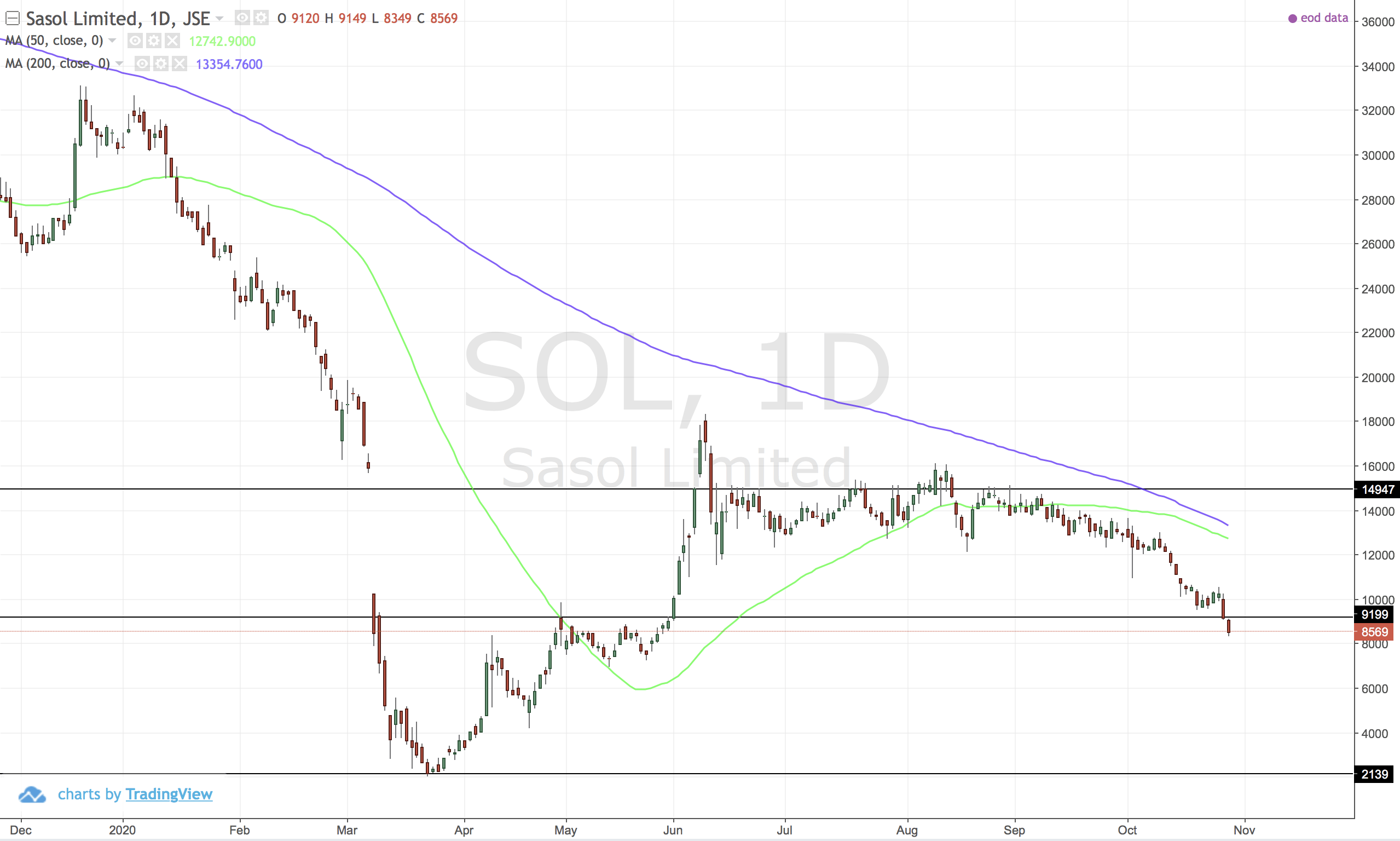 Next stop 2139. Notwithstanding the rights offer.
TRE (Trencor)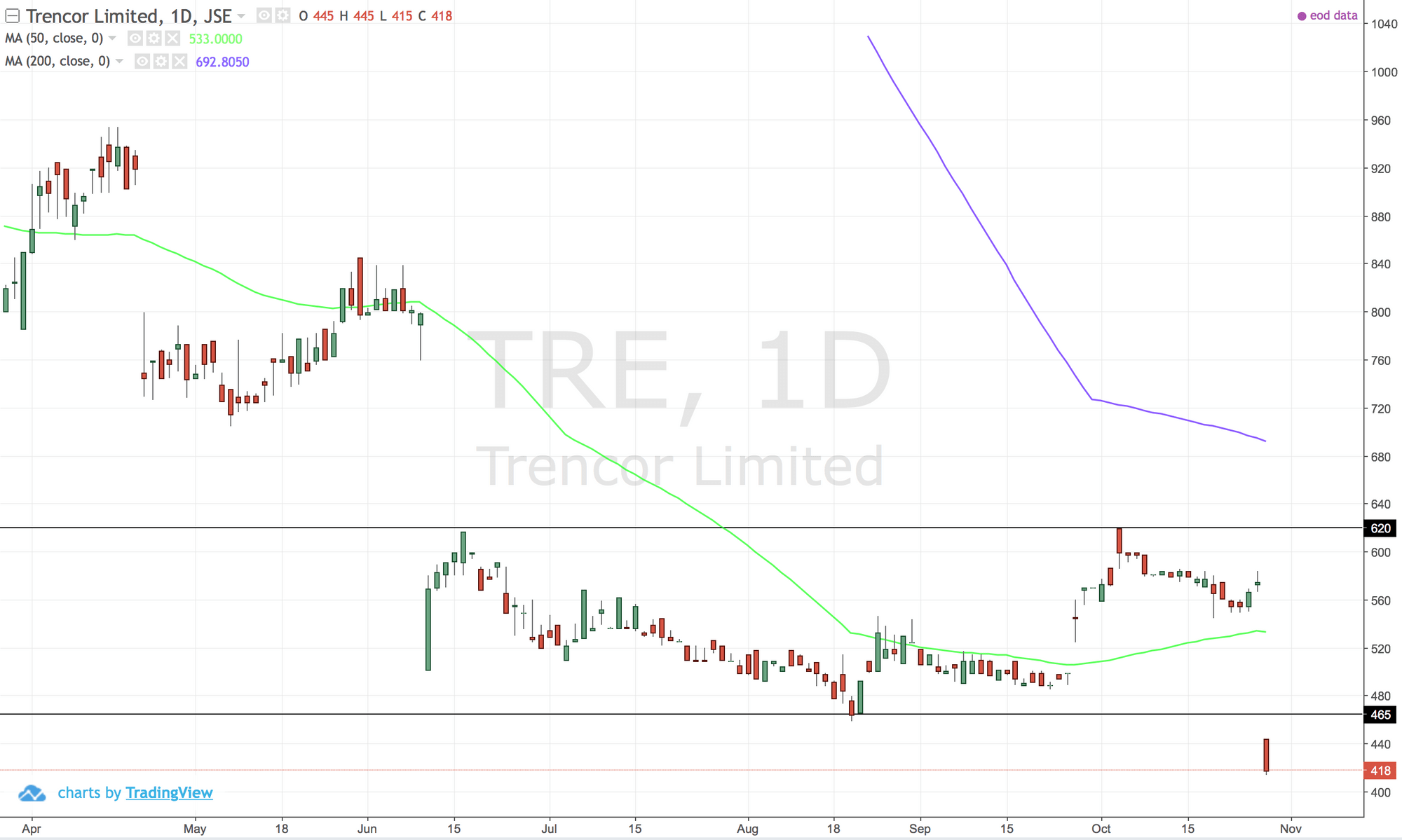 Don't know what this is, but it is going off my watchlist.
STXRES (Satrix RESI10)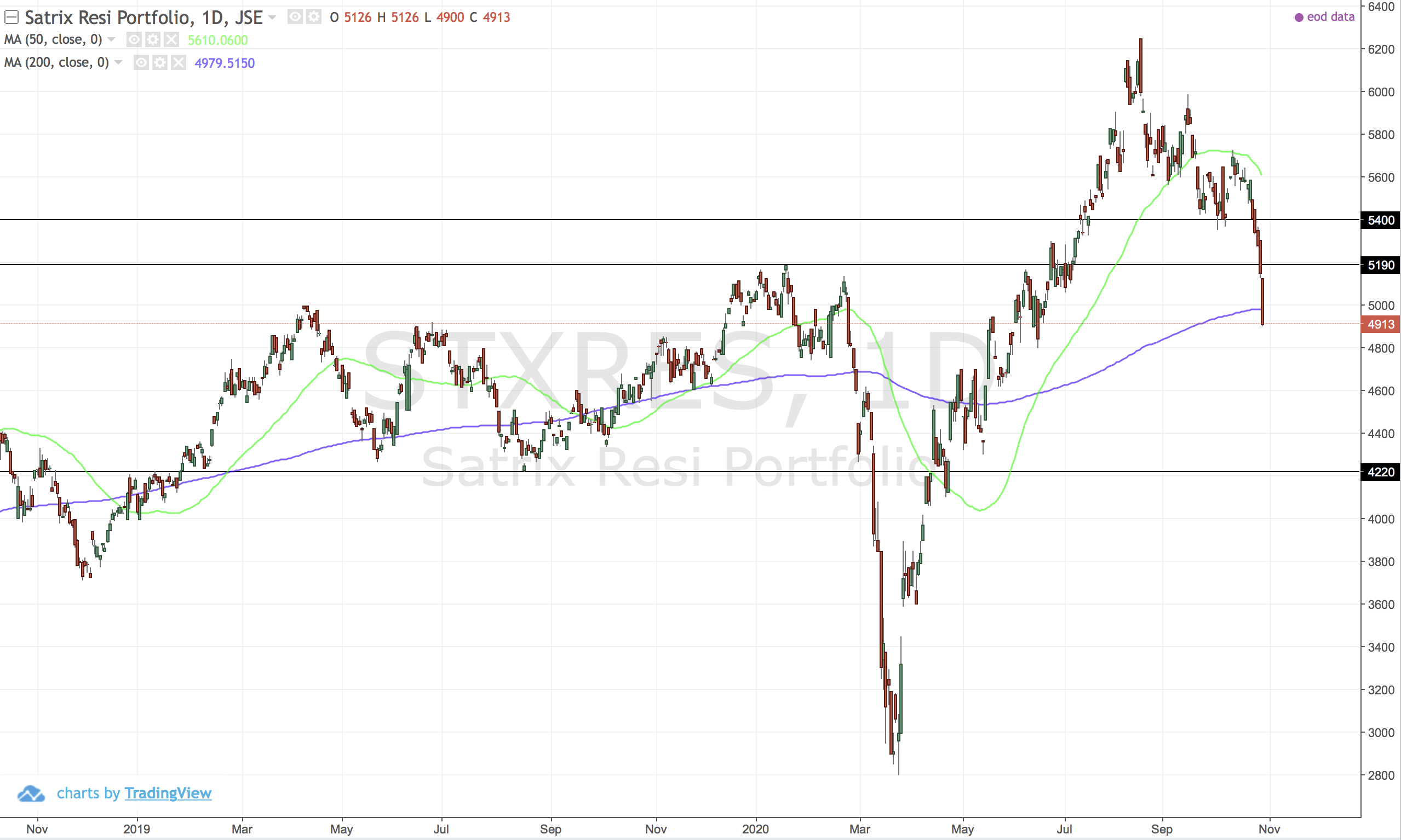 Smashed lower. Nother moving averages are pointing down now. It is sitting on the long term trendline...maybe a chance to buy.
If we look at the consituents:
30% BHP (Billiton)
23.5% AGL (Anglo American)
8.5% ANG (Anglogold)
8% GFI (Goldfields)
8% MND (Mondi)
5.5% SSW (Sibanye)
5% IMP (Impala Platinum)
3% SOL (Sasol)
3% AMS (Anglo Platinum)
3% NHM (Northam)
Over 50% of the index is made up of just 2 shares that are very closely aligned.
ANG (Anglogold)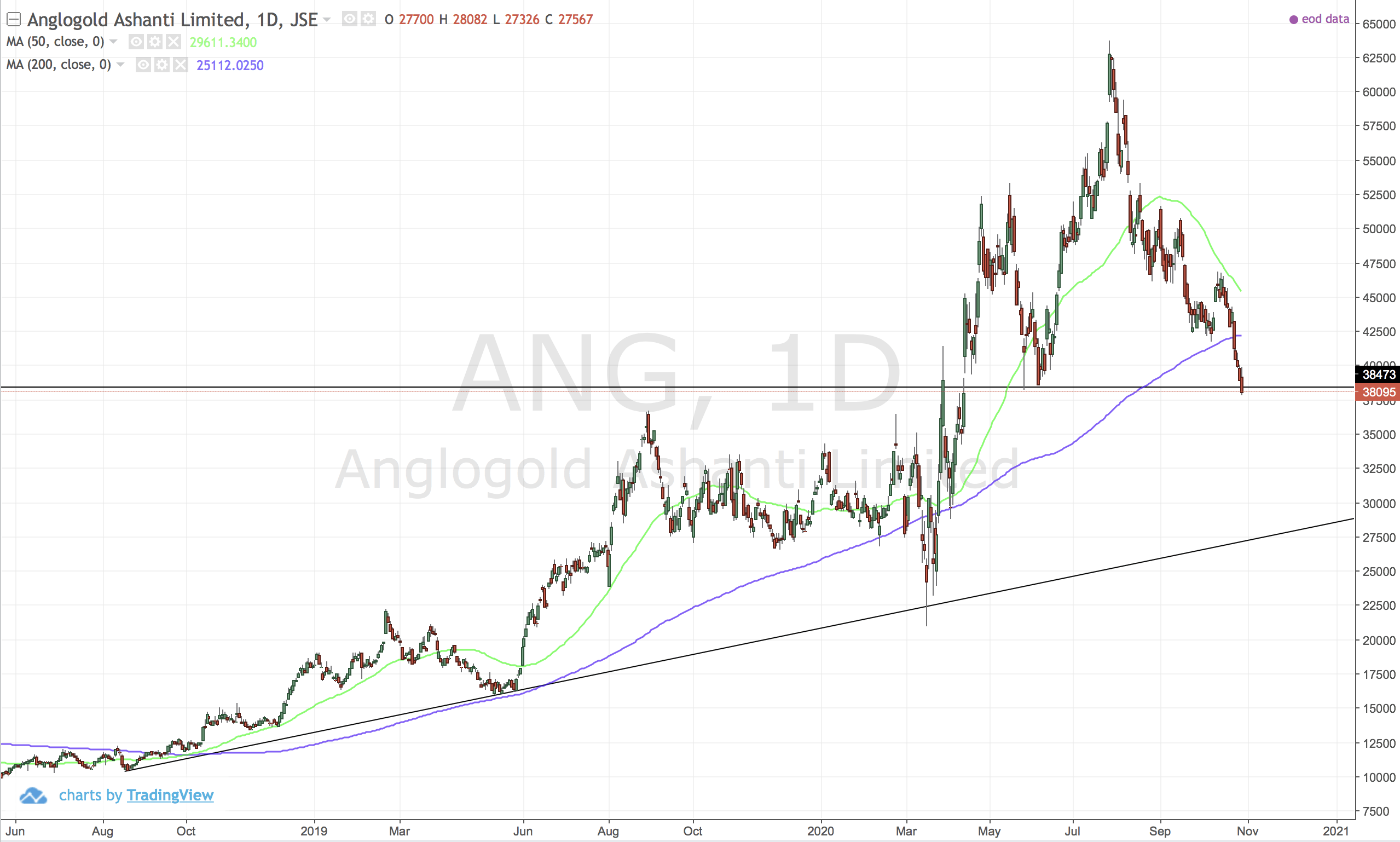 Testing us. Inverse cup and handle that looks very much like a head and shoulders. Moving averages pointing down now.
AGL (Anglo American)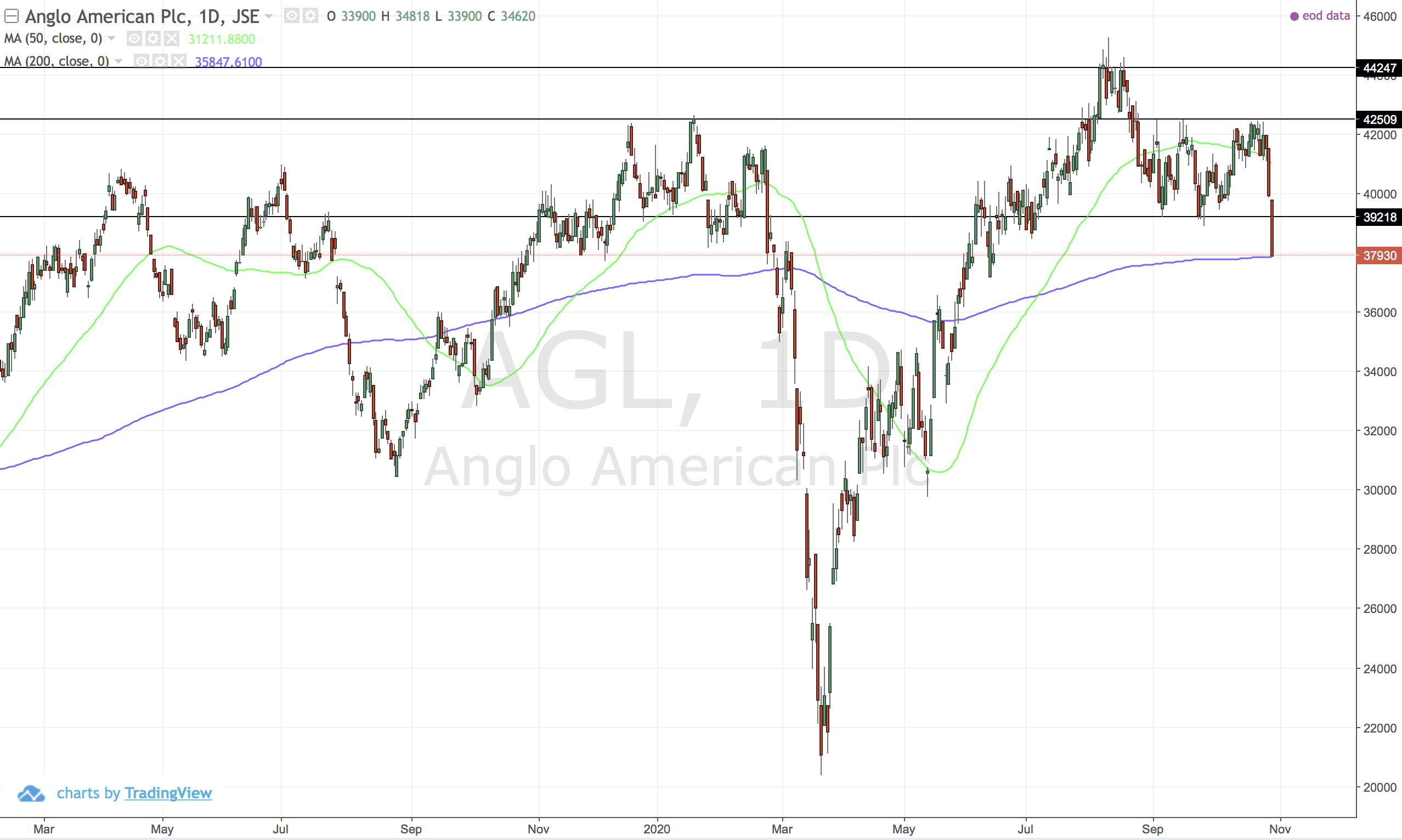 Couldn't break resistance and has now broken support for a lower low. Perhaps even a trend change. I'm out.
MTM (Momentum)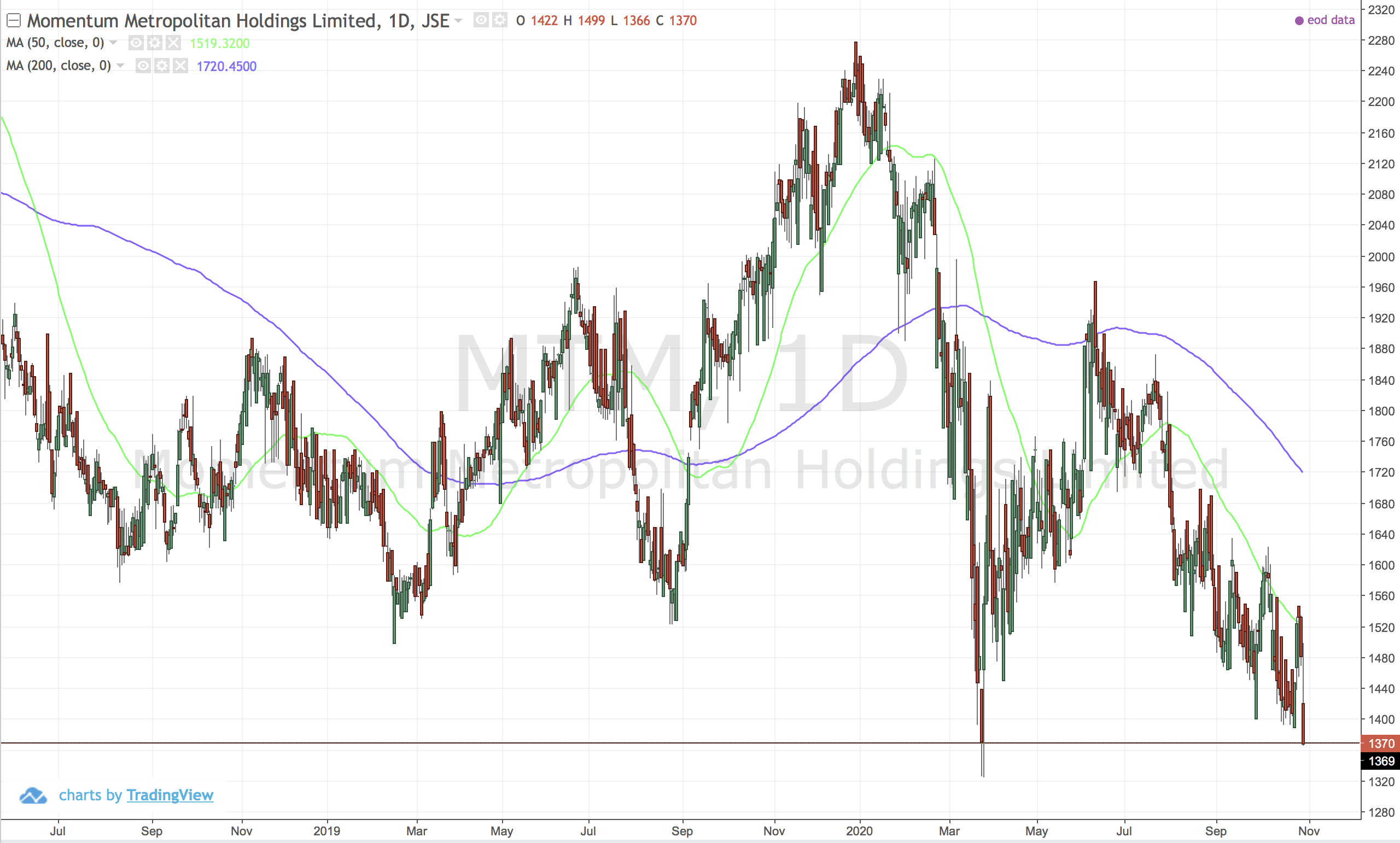 Closed just below the support for a lwoer low. I have struck this off my watchlist and will only consider it above 1600.
SSW (Sibanye)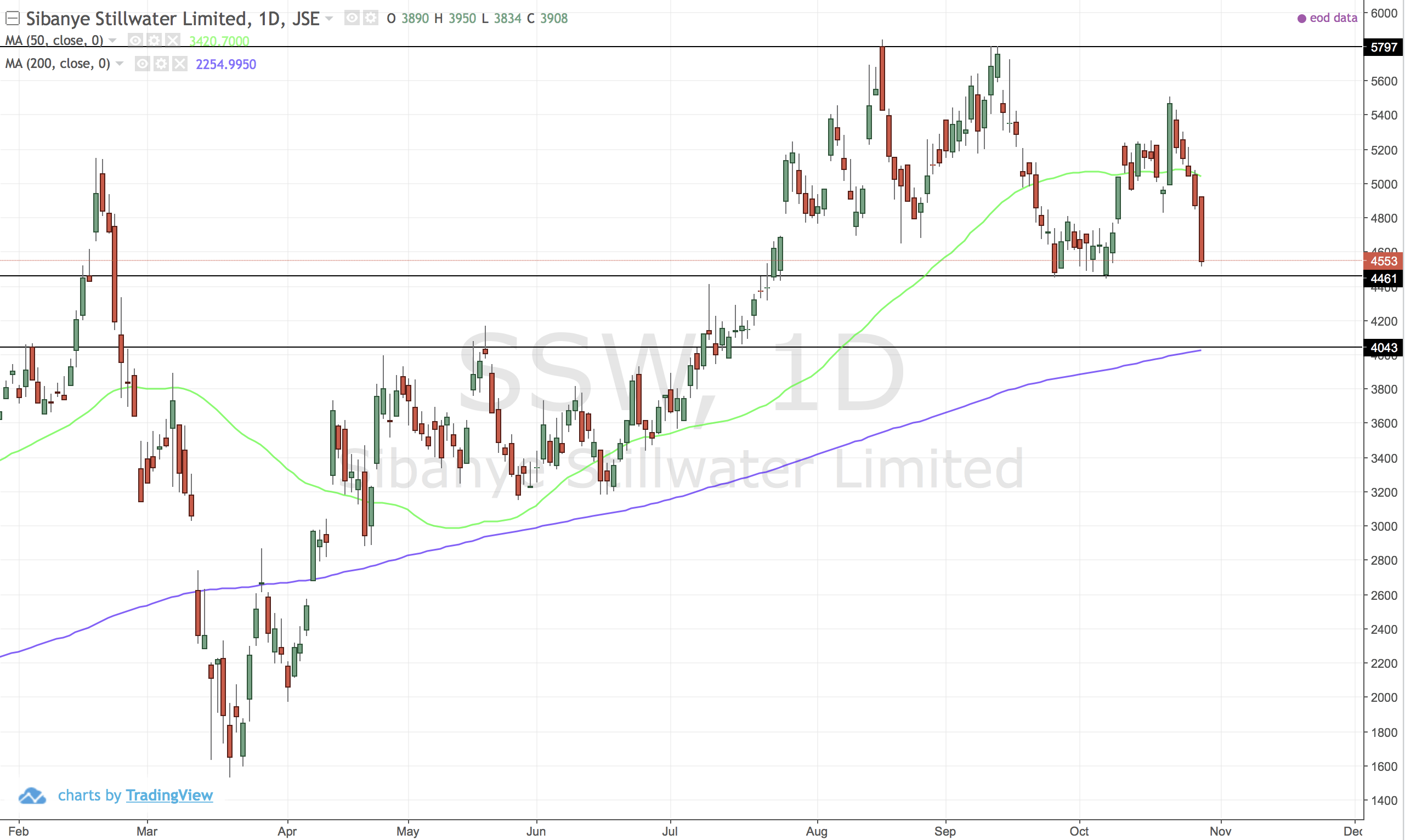 Only when the tide goes out, do you find out who has been swimming naked
The market is getting rid of the weak hands, trend still looks ok. Two areas of support that need to be noticed.
ANH (Anhueser Busch Inbev)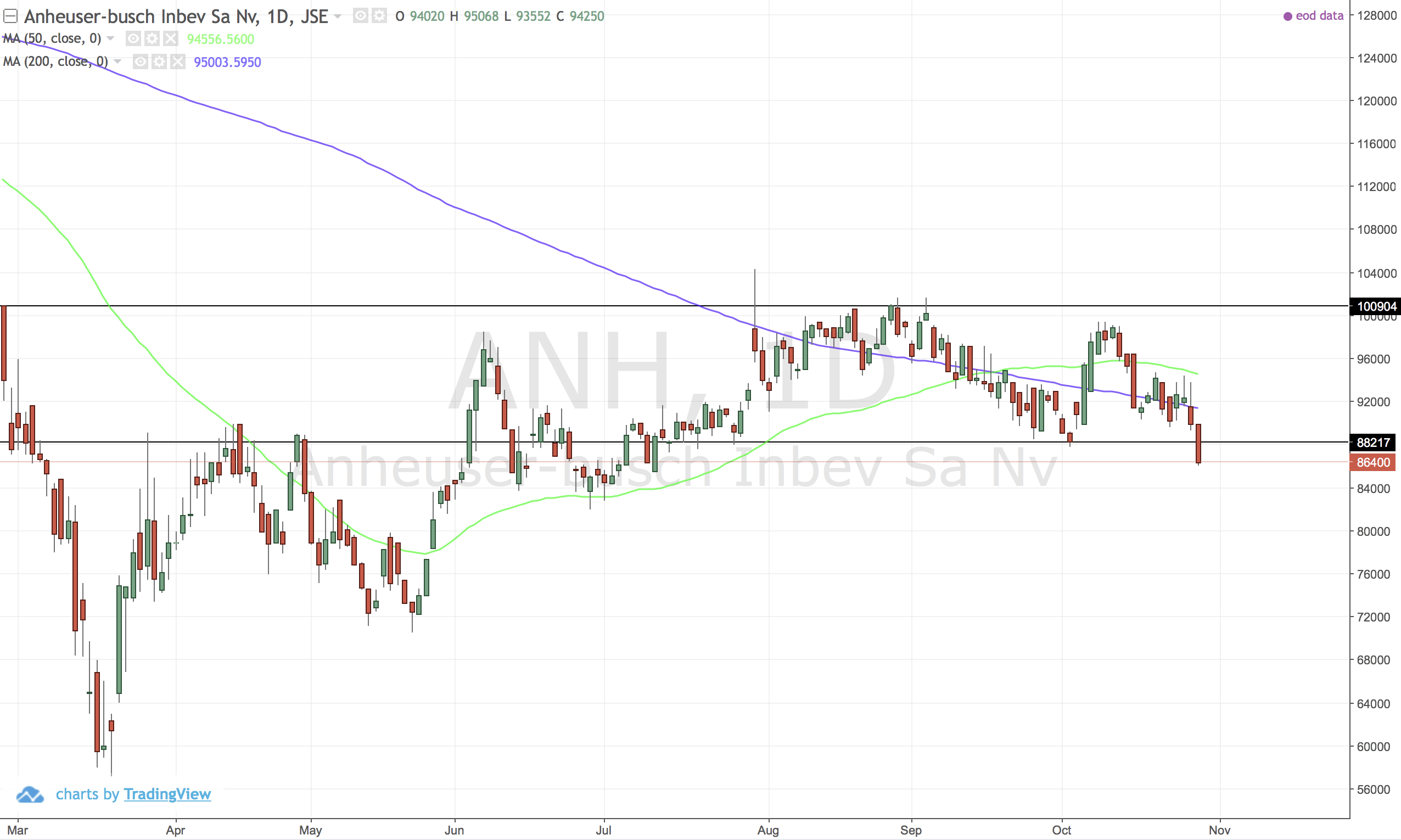 Broke below the support. A good trading update came out this morning which the market apparently liked - but it is not looking great now.
ADI (Adapt IT)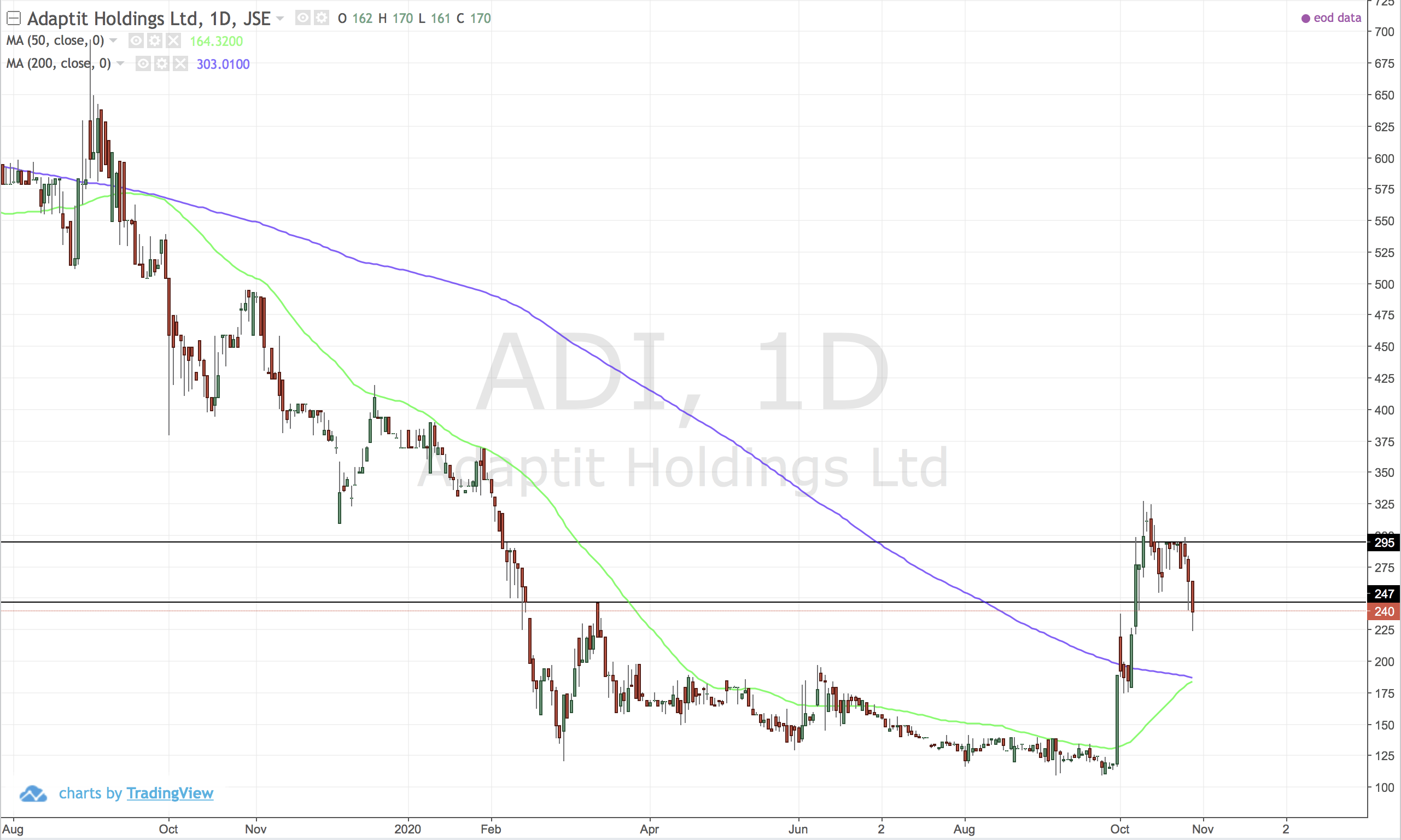 Dropped a log - next stop 191.
SYG500 (Sygnia 500)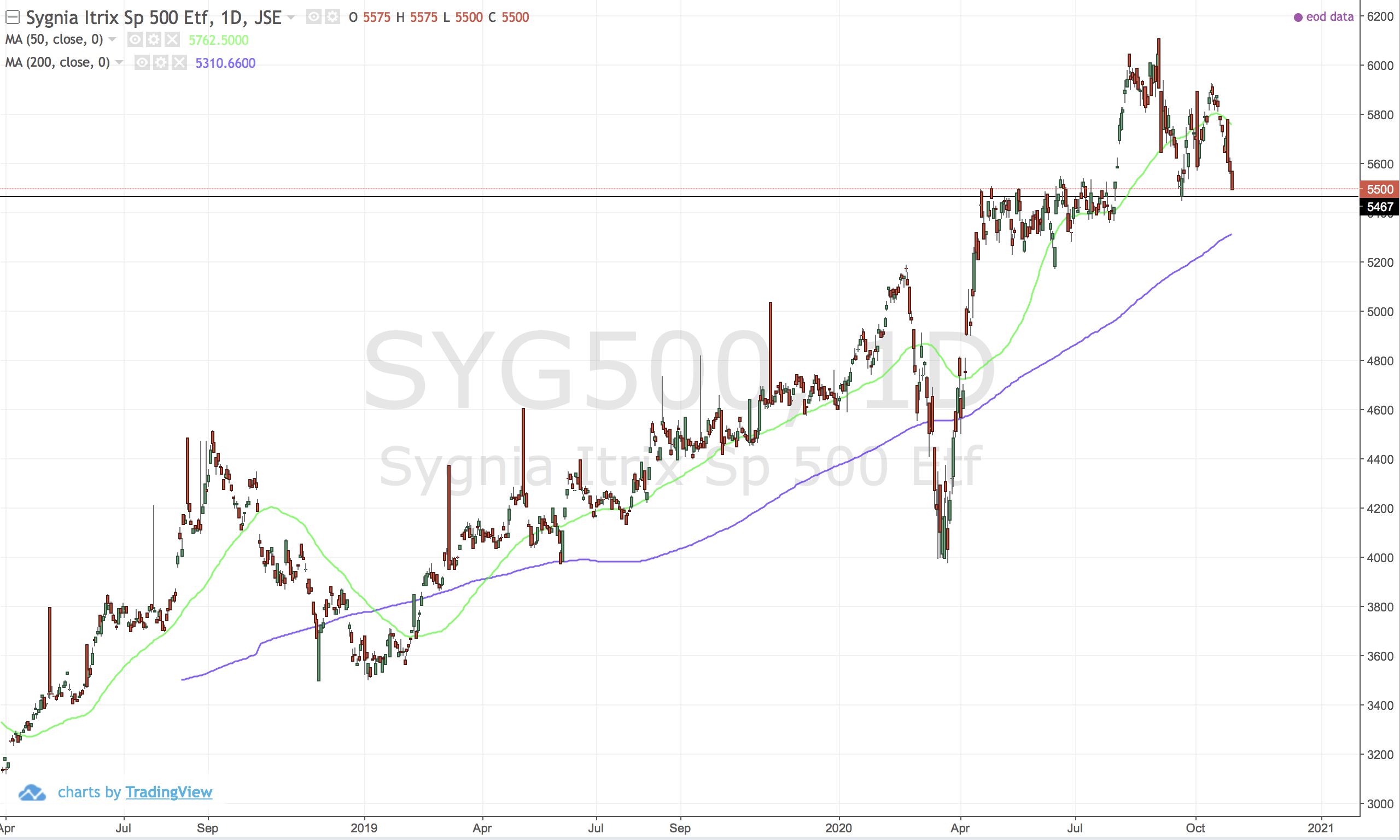 Inverse cup and handle forming. Still a good and strong uptrend. Let's see what happens.
ETFRHO (Africa Rhodium)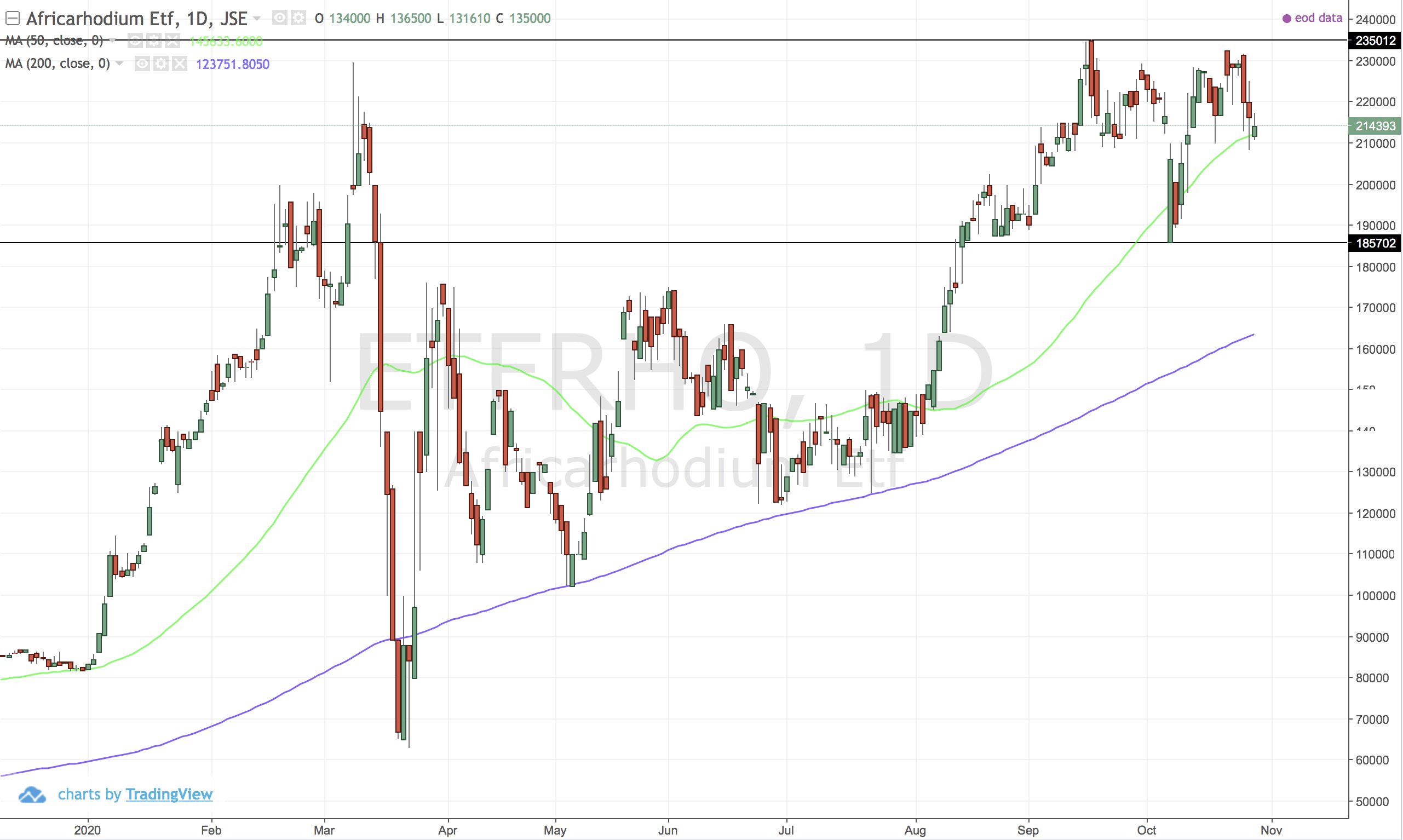 End of the rhode? Resistance looks strong at 235000. Trend is still strong.
Hard to make a call but certainly looks a bit topish.
NY1 (Ninety One Limited)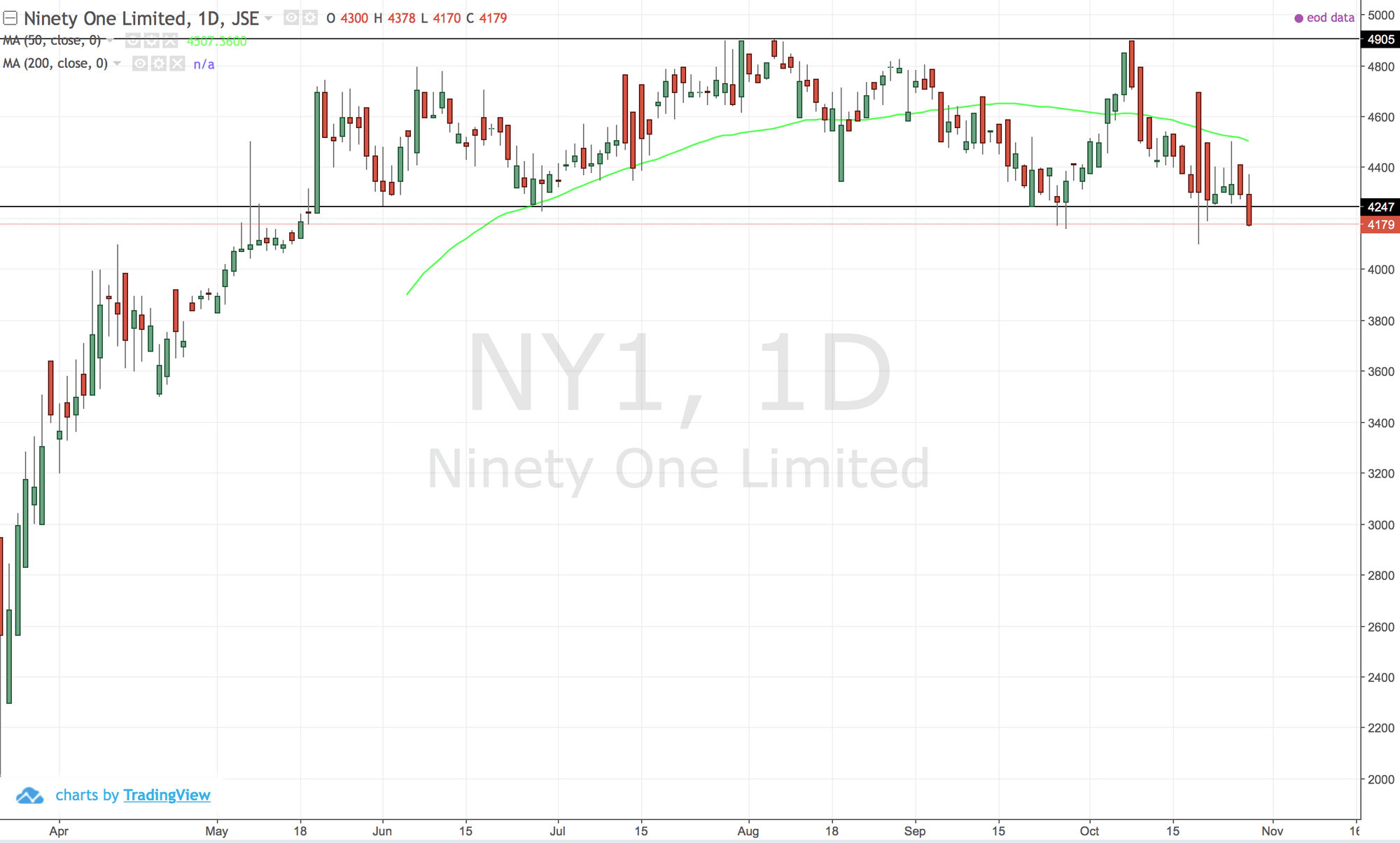 Started up, then went sideways and now down...
US:AKAM (Akamai)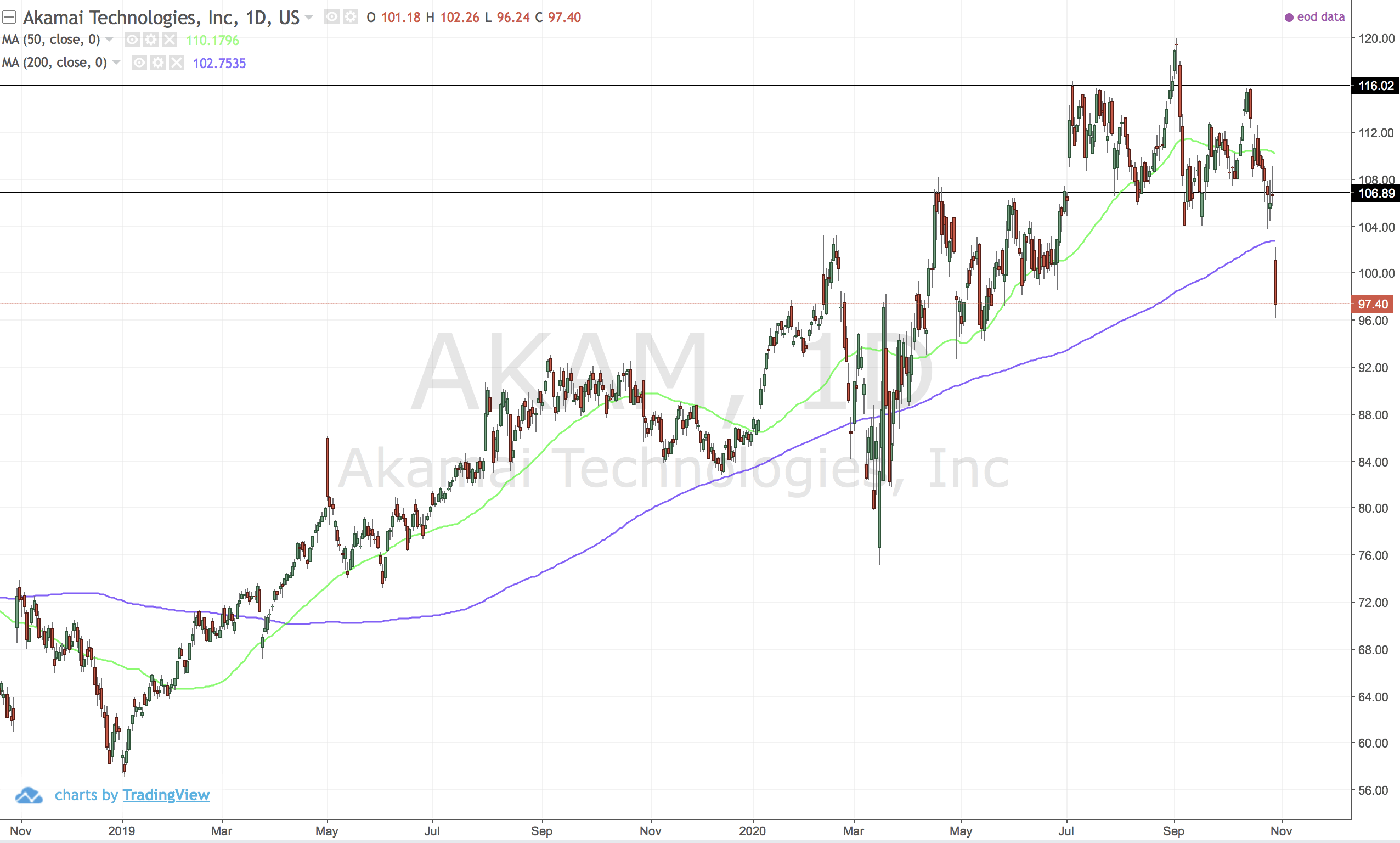 I got hurt yesterday - off my than 8%. Trend is still up but it broke below my stop at 105. Got to cut and move on.
US:VMW (Wmware)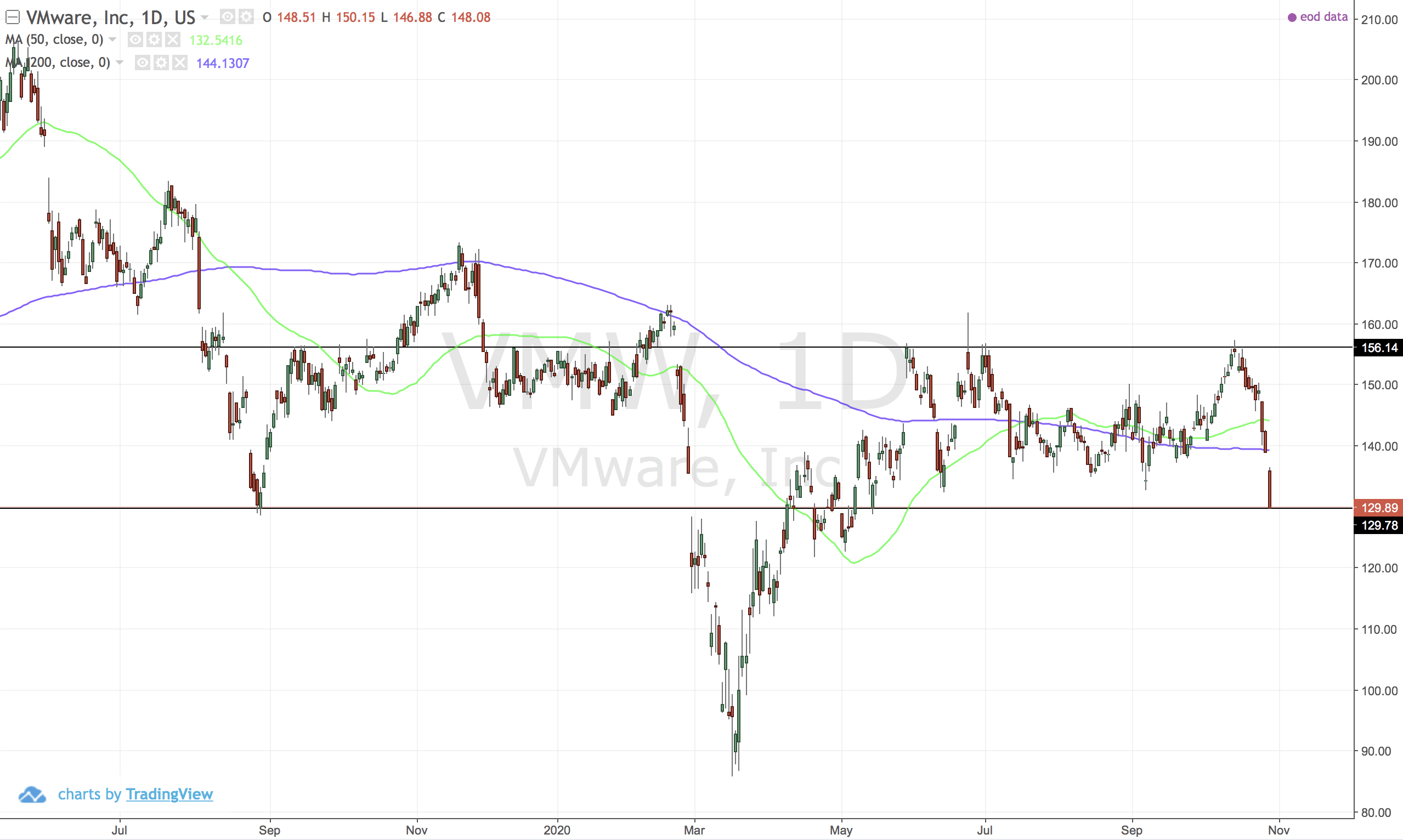 Got to face it. It is in a down trend and has jsut touched the support. Not one to buy yet.