breakouts
Breakouts: 28 January 2021
A few breakouts from Shoprite, Satrix RESI and US stocks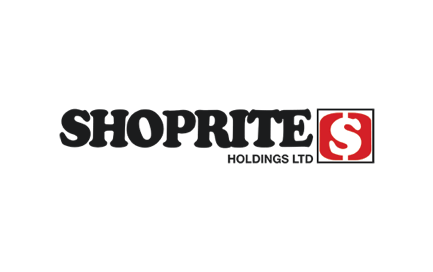 JSE:SHP (Shoprite)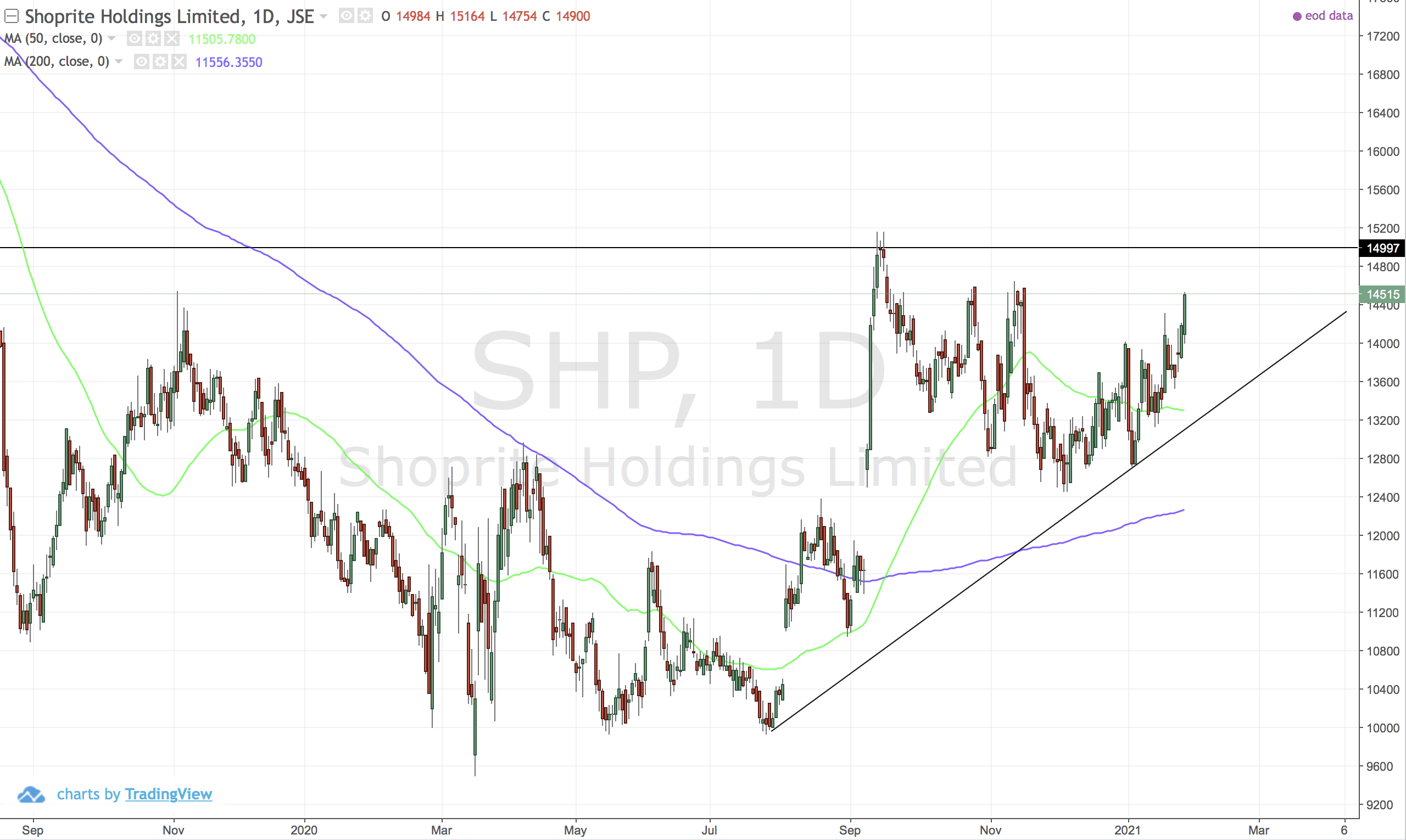 Creeping up to that 15000 break.
JSE:STXRES (Satrix RESI)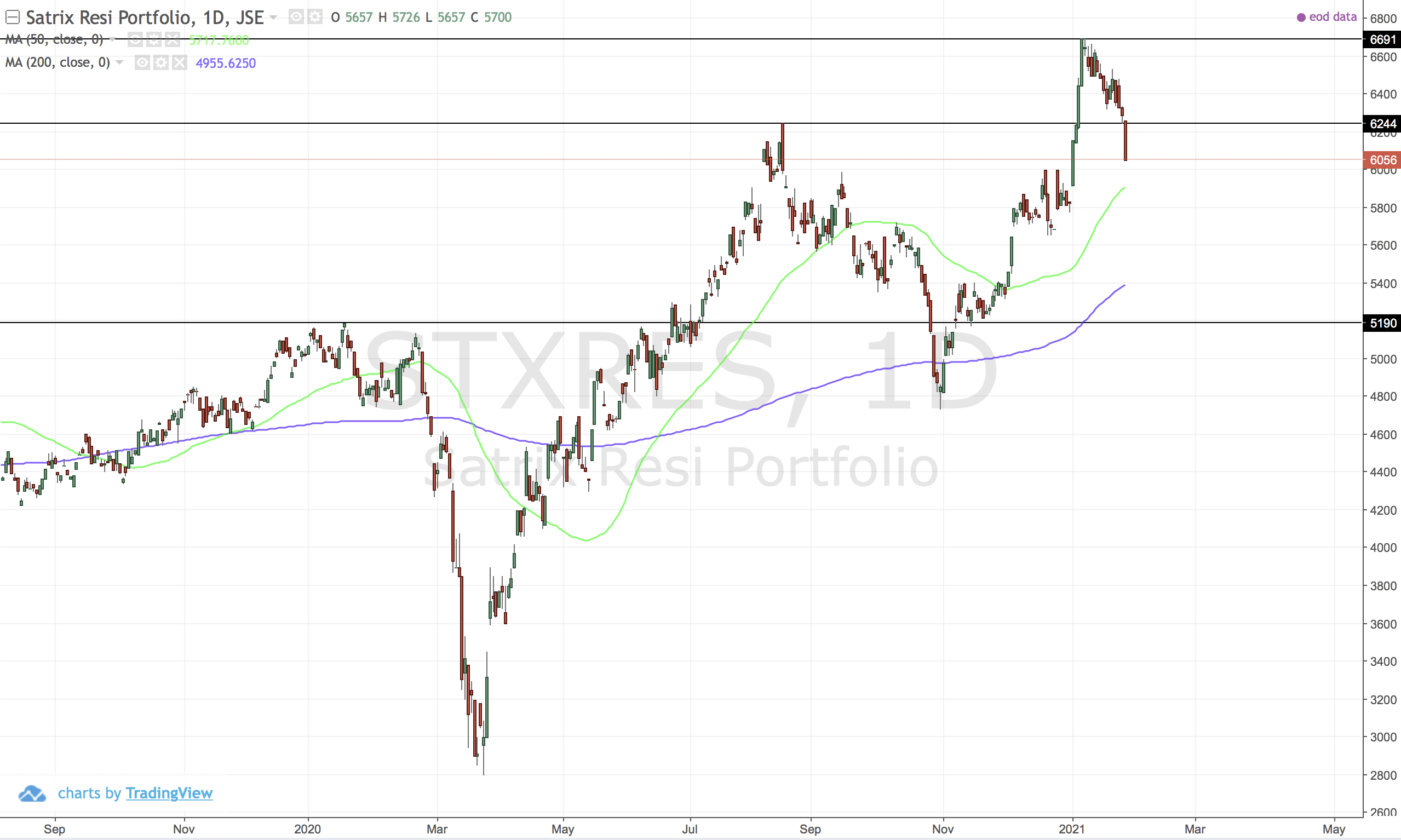 Break below that area of interest. Still in an uptrend watch levels 5700 then 5200.
US:SIRI (Sirius XM)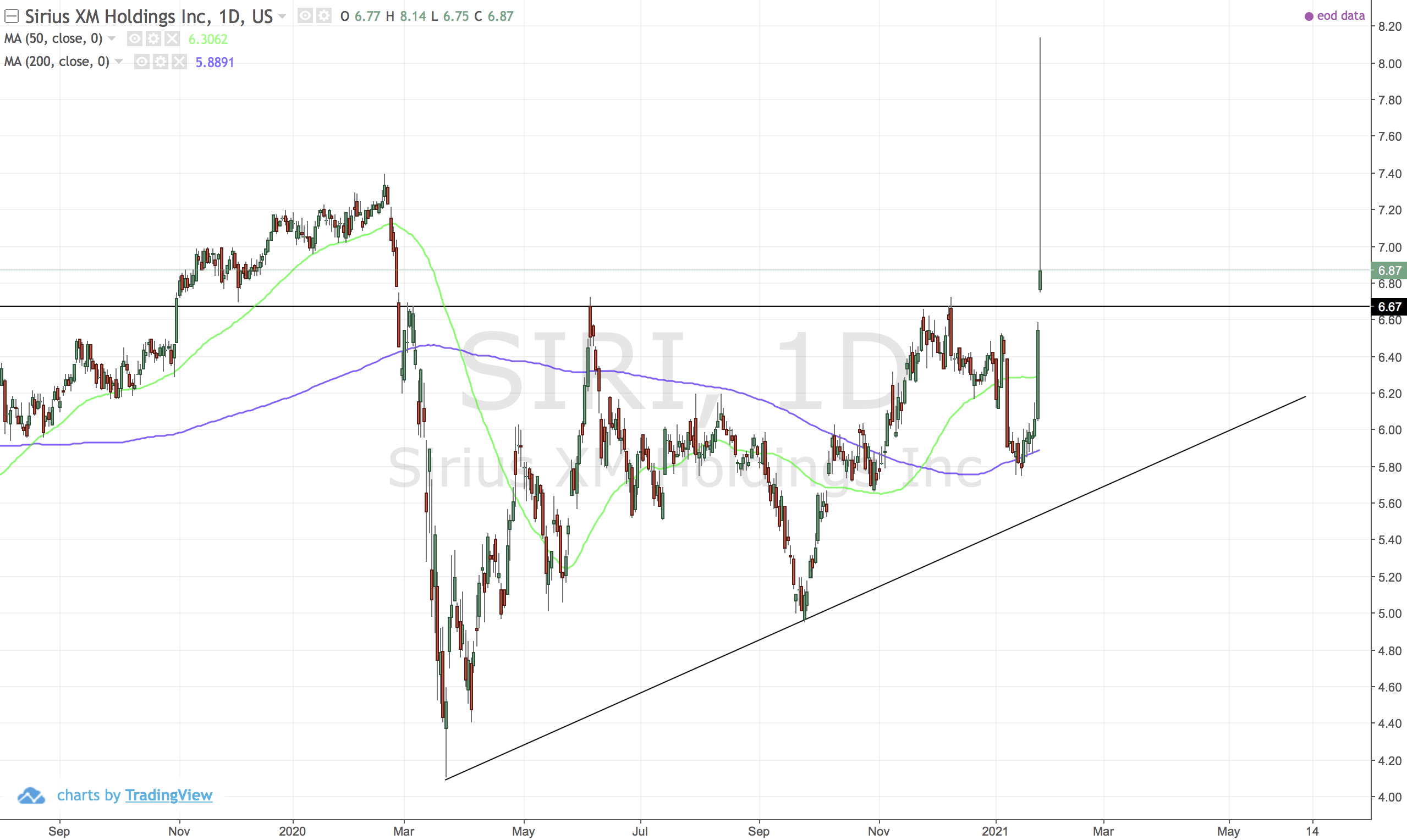 Maybe affected by the short squeeze fever but a break above a symmetrical triangle is my break and butter.
US:KL (Kirkland Lake Gold)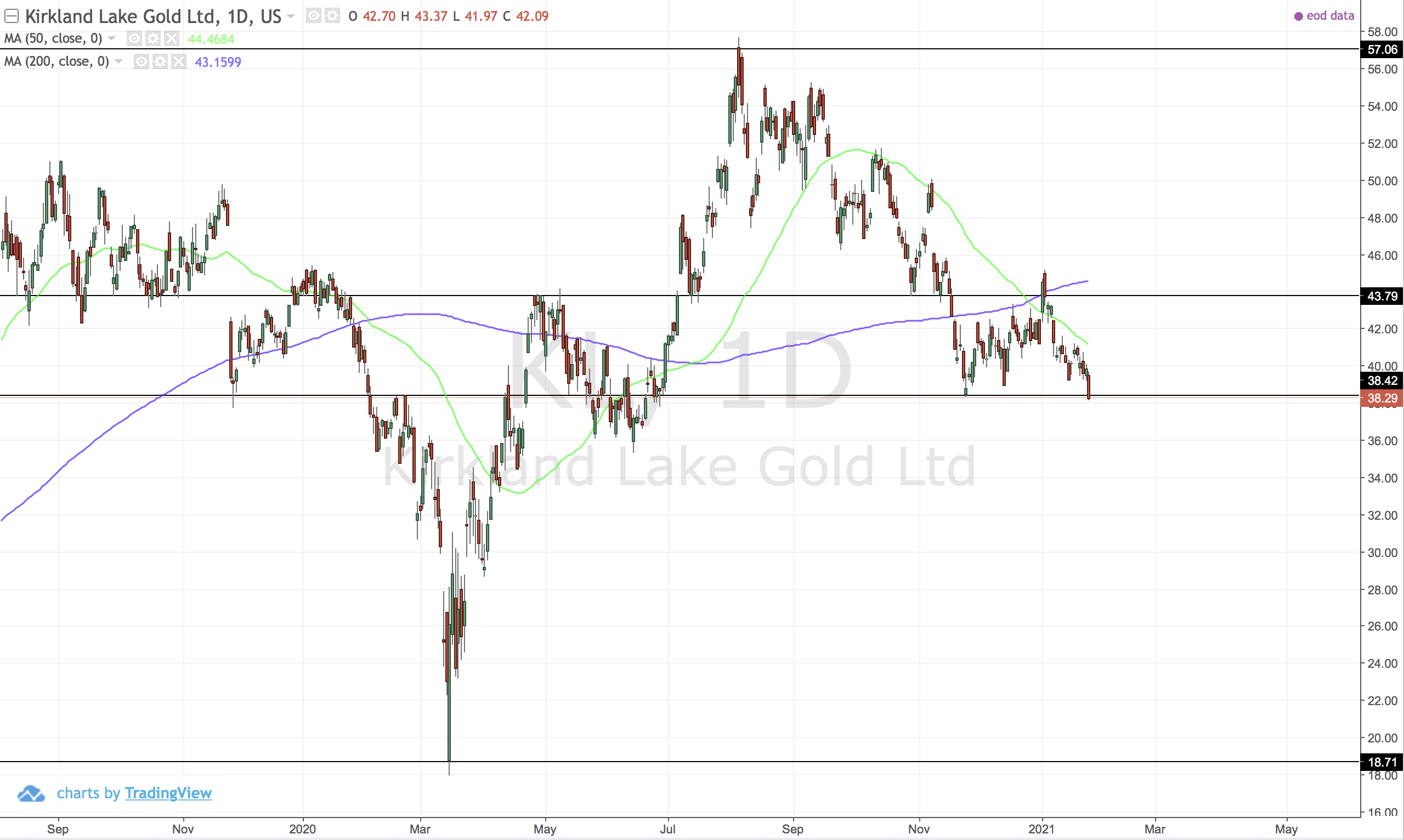 Breakdown. Death cross and head and shoulders pattern. Projected down we could see $20
US:TRVG (Trivago)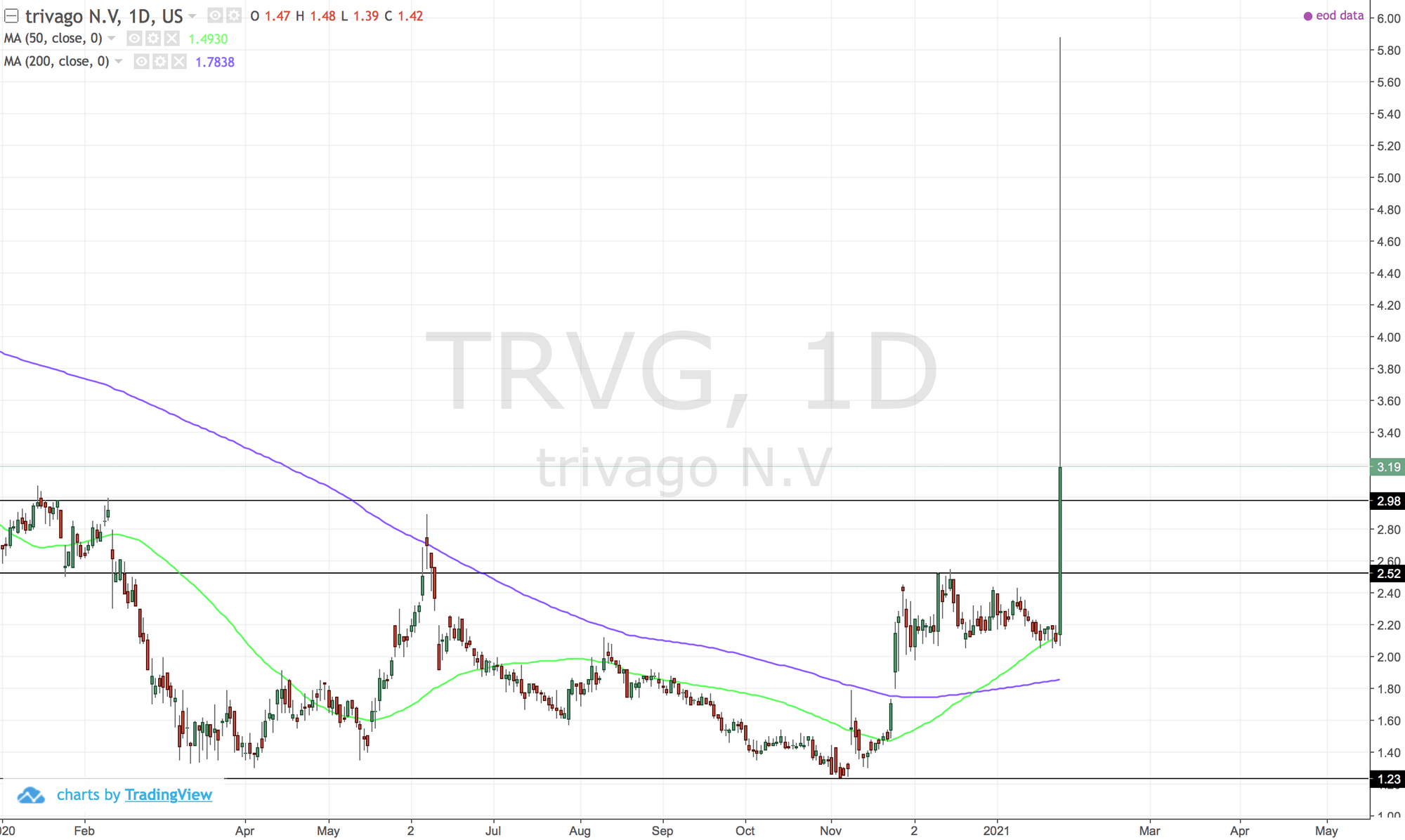 Some more interesting price action but ky is the golden cross and ascending moving averages.
US:SE (Sea Limited)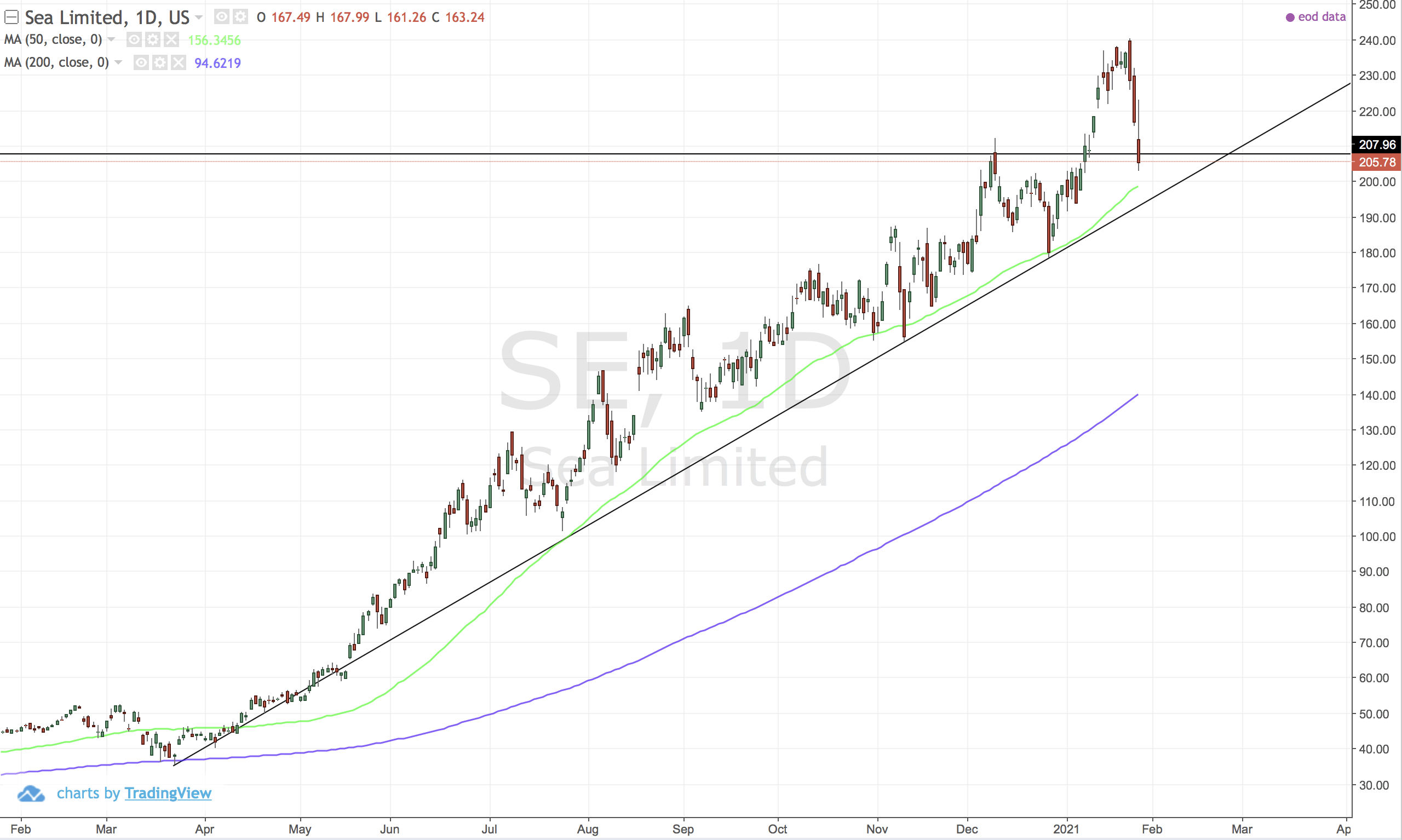 A quick reverse that lets me go with the trend and pick it up on the dip. Of course stoploss will be in place for a big negative move in the market.
US:AMBA (Ambarella)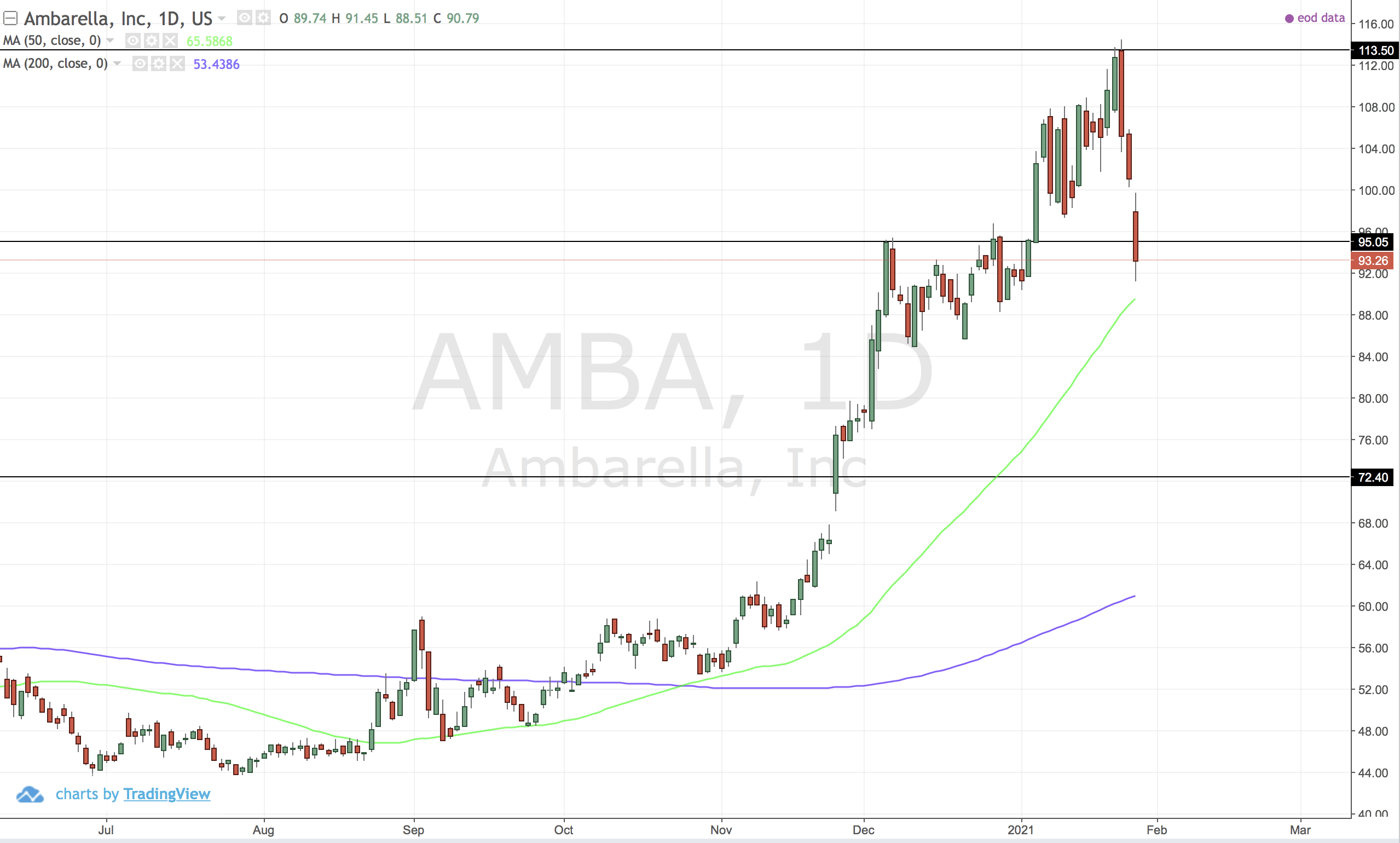 Big dip. Not much support around.