breakouts
Breakouts: 28 April 2021
A look at some recent breakouts...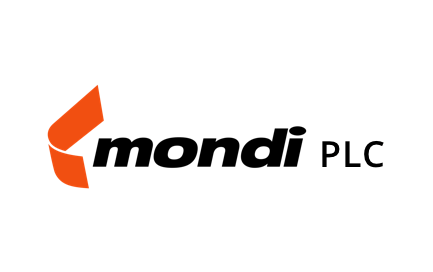 JSE:MNP (Mondi)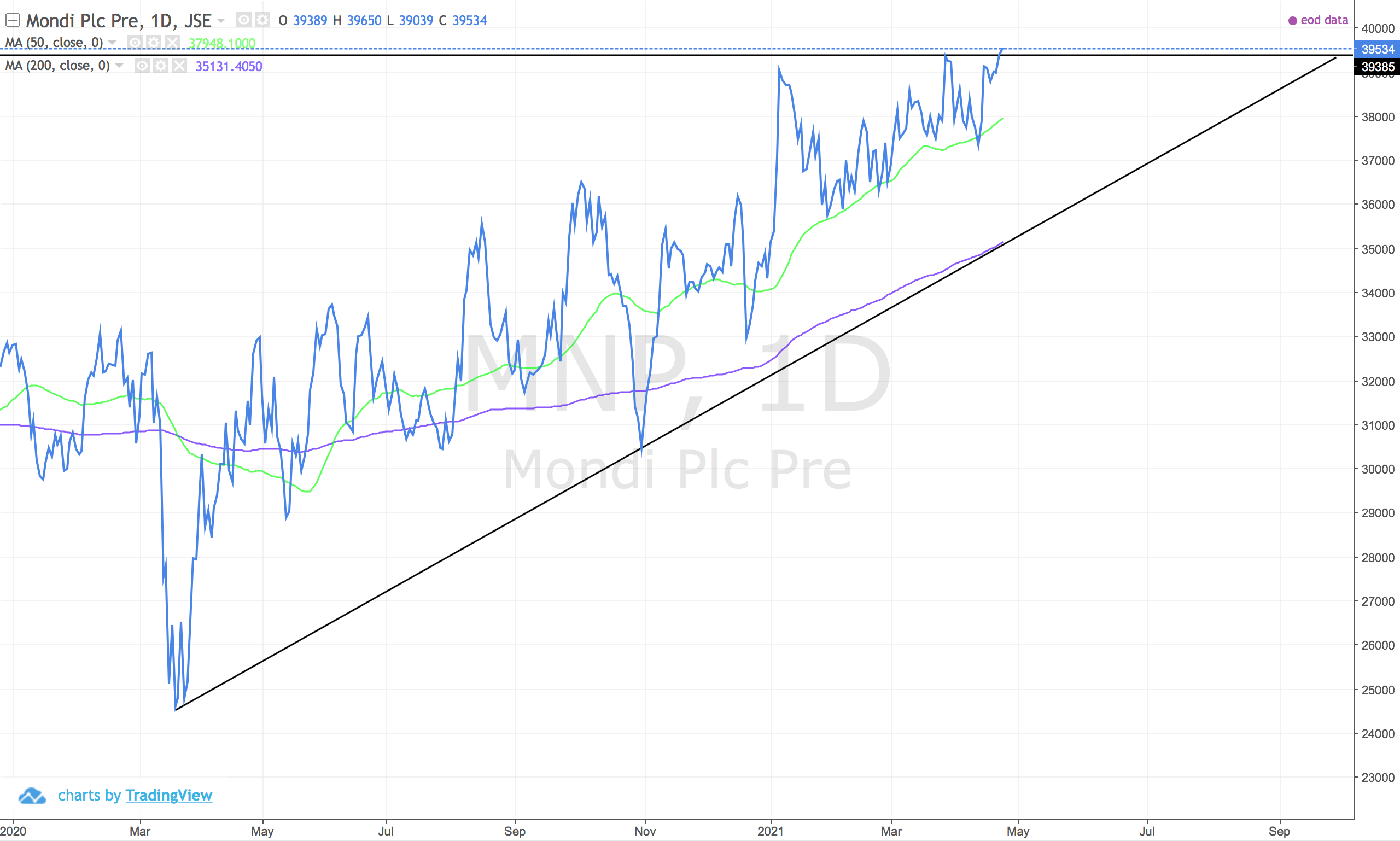 A nice channel forming. Breakout of an ascending triangle. Looking good.
JSE:APN (Aspen)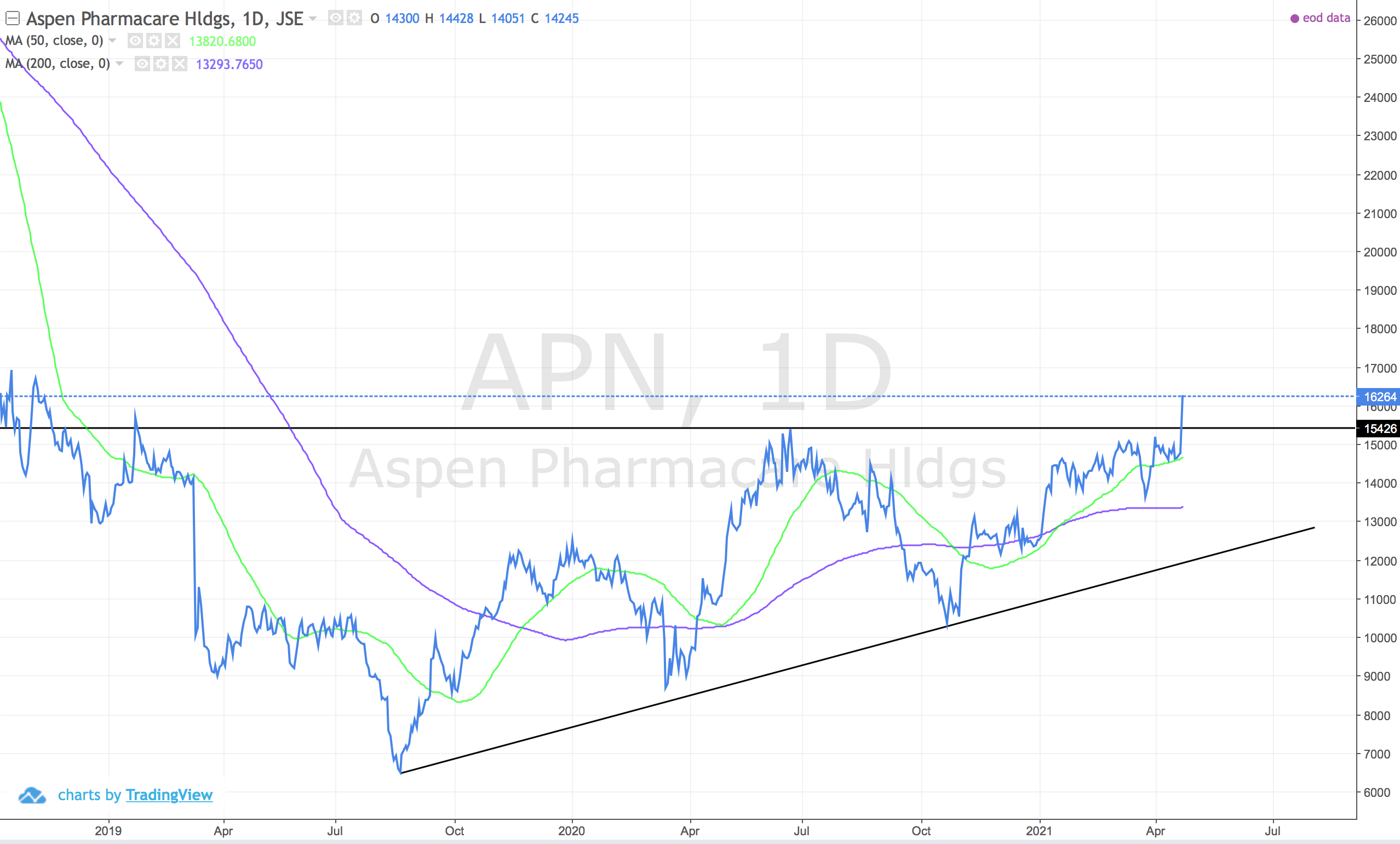 Big move up. Moving up from a bottoming pattern. higher highs and lows. You could even say an inverse head and shoulders.
CC:BTC-USD (Bitcoin)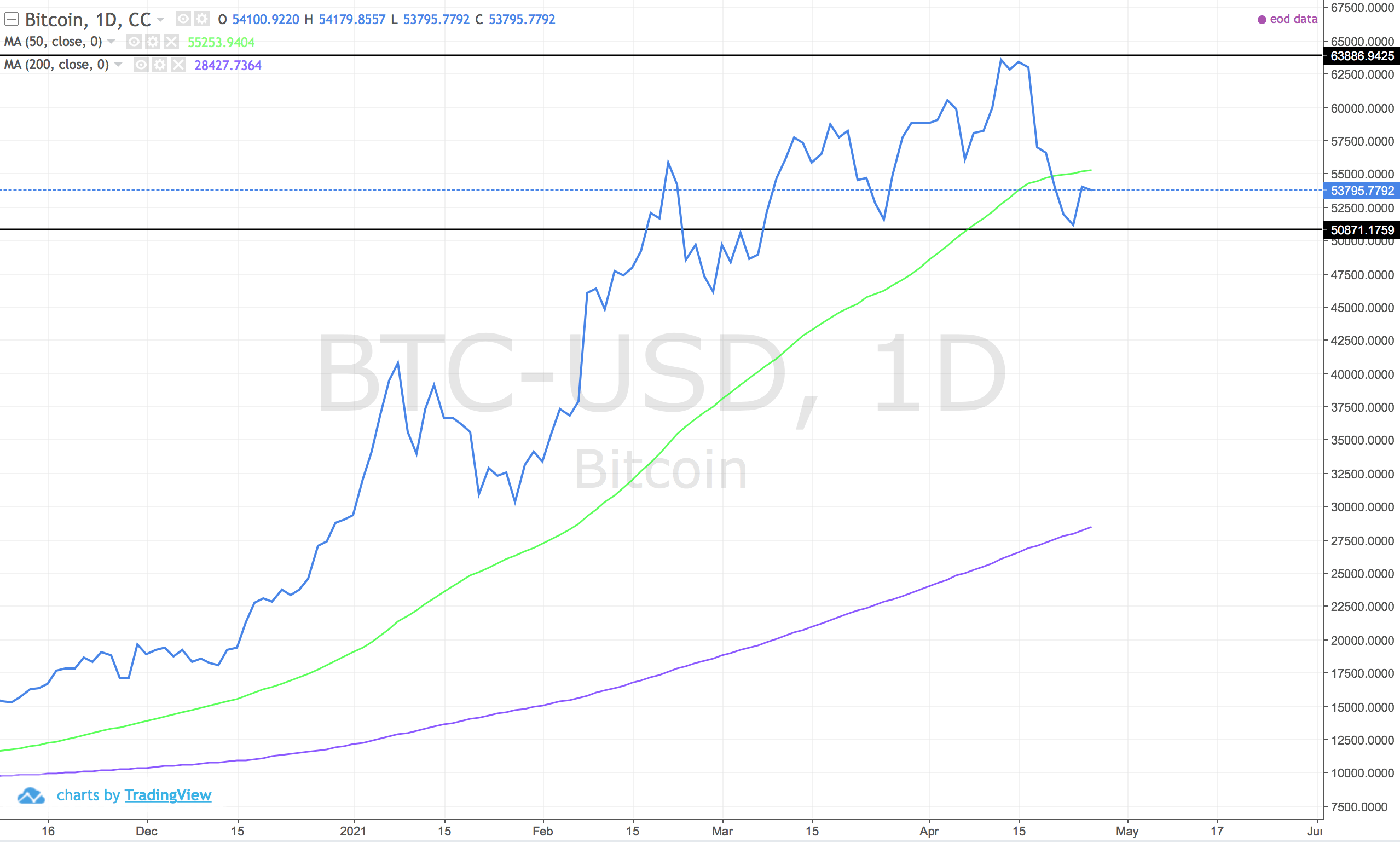 Looks like it is topping. Printed a lower low. Below 50k would be a negative psychological break.
COMM:KC (Coffee)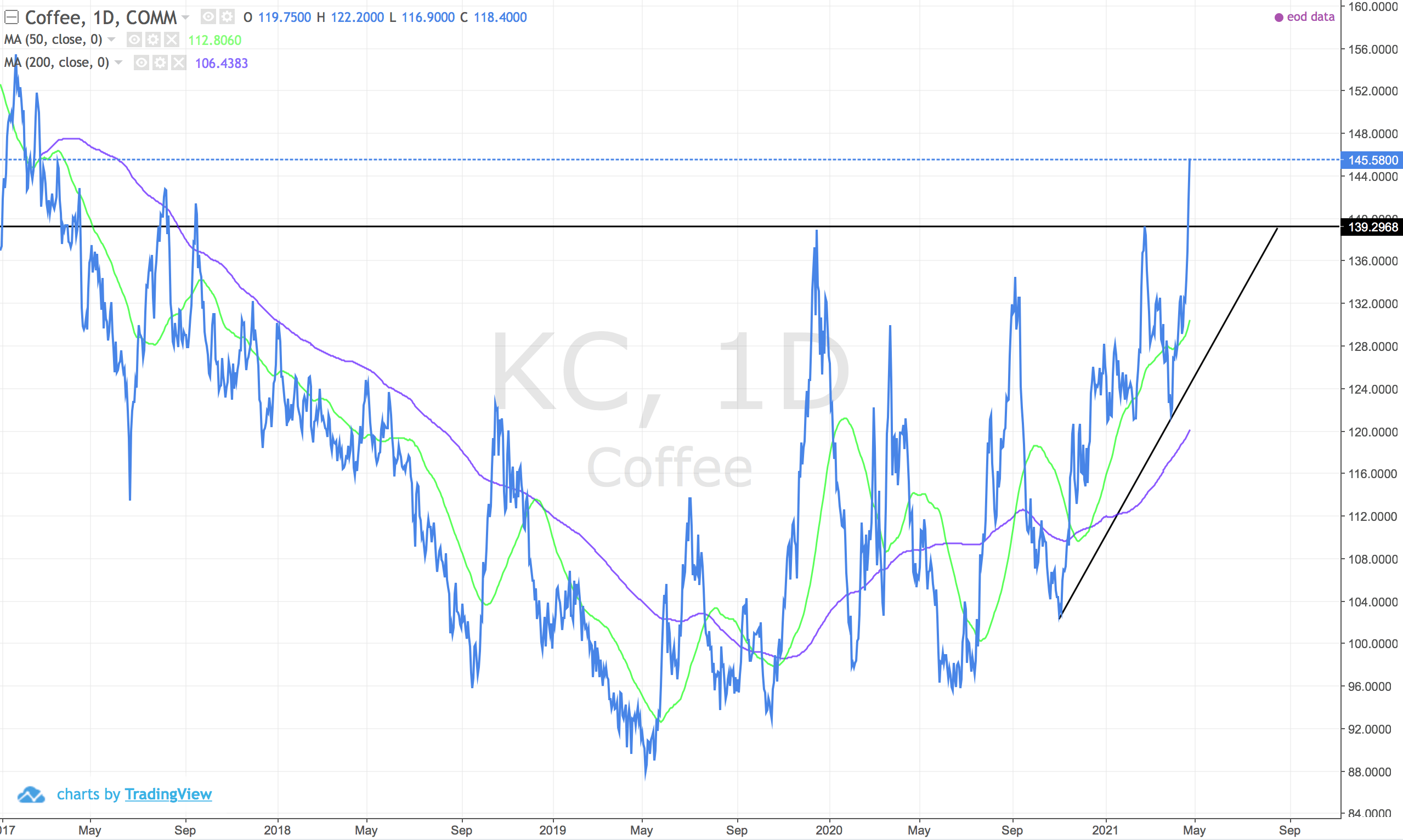 Coffee in the commodity futures market has broken out of a huge inverse cup and handle pattern.
JSE:PIK (PicknPay)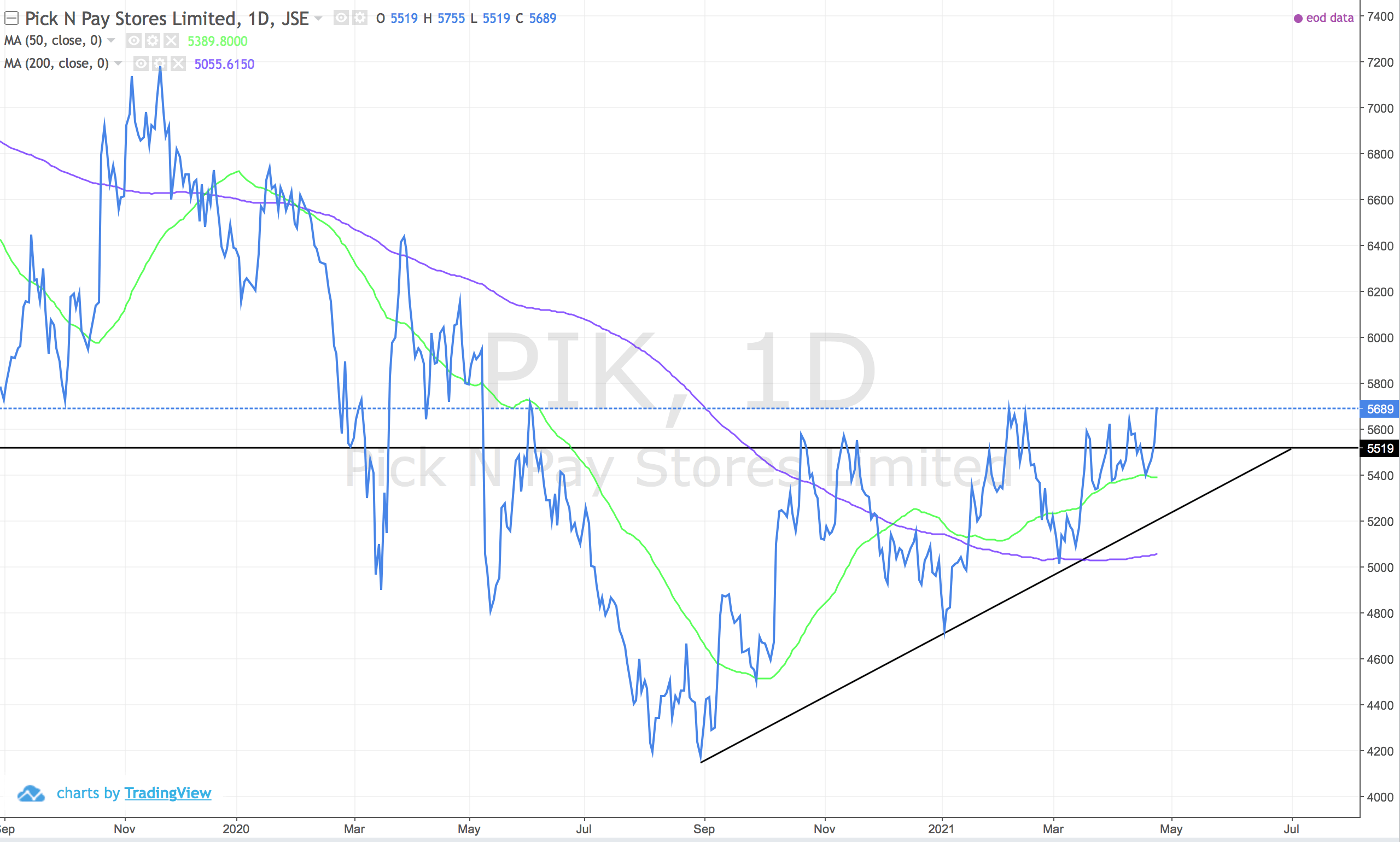 Positive break of the ascending triangle. Looking very good.