breakouts
Breakouts: 21 July 2021
A look at a mixed bag of Nvidia, Natural gas, Docusign and USDZAR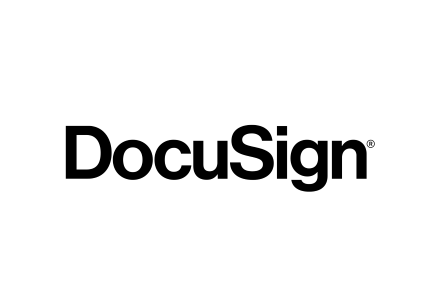 US:NVDA (Nvidia)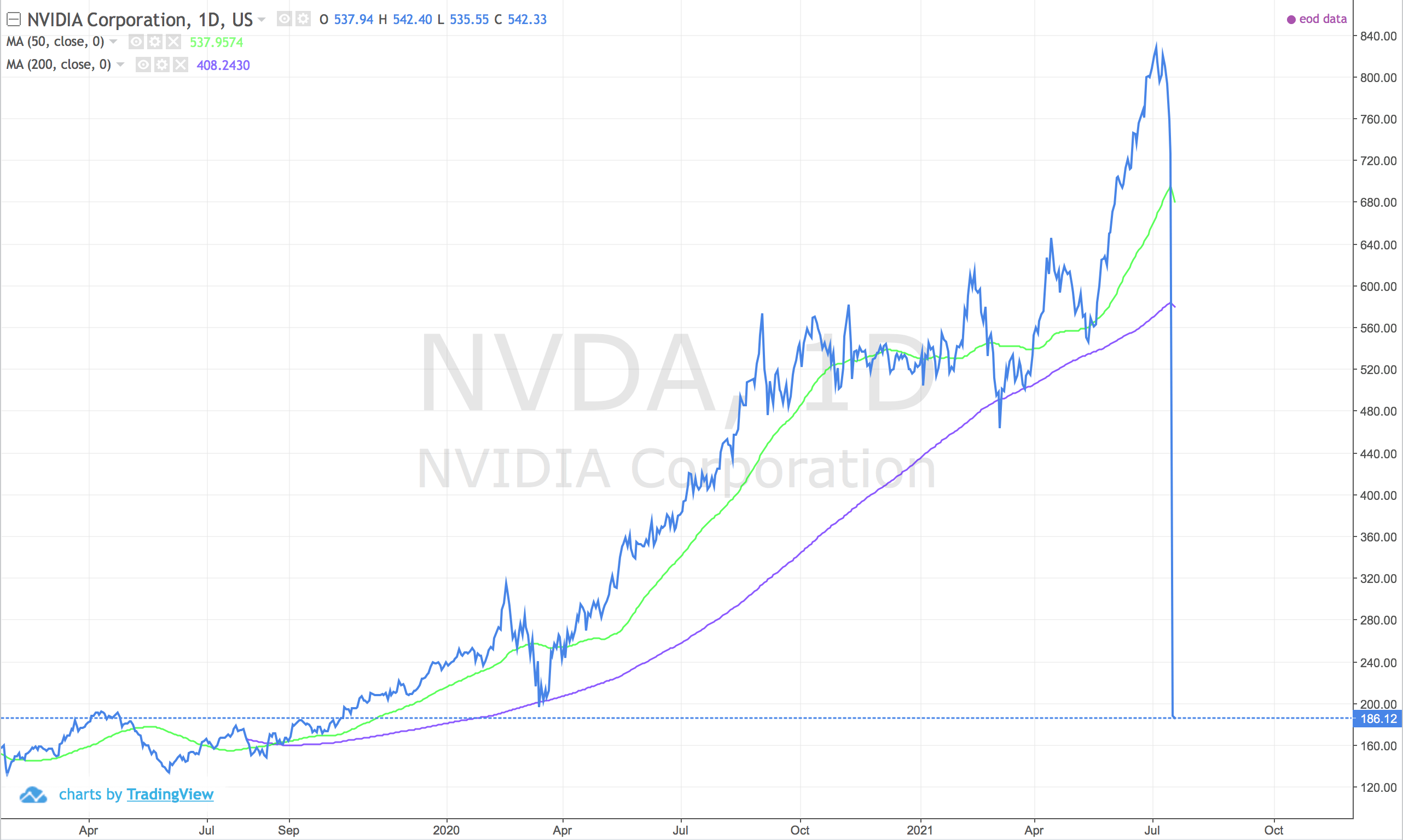 Anomaly. A 4-for-1 was actioned with the previous day closing at $726.44 / 4 = $181.61. Yesterday closed at $186.12 for a move up. These stock splits are used to make it "cheaper" for people to own a full share - in a hope to drive up demand. It seems a bit superfluos these days as most brokers allow fractional holding.
COMM:NG (Natural Gas)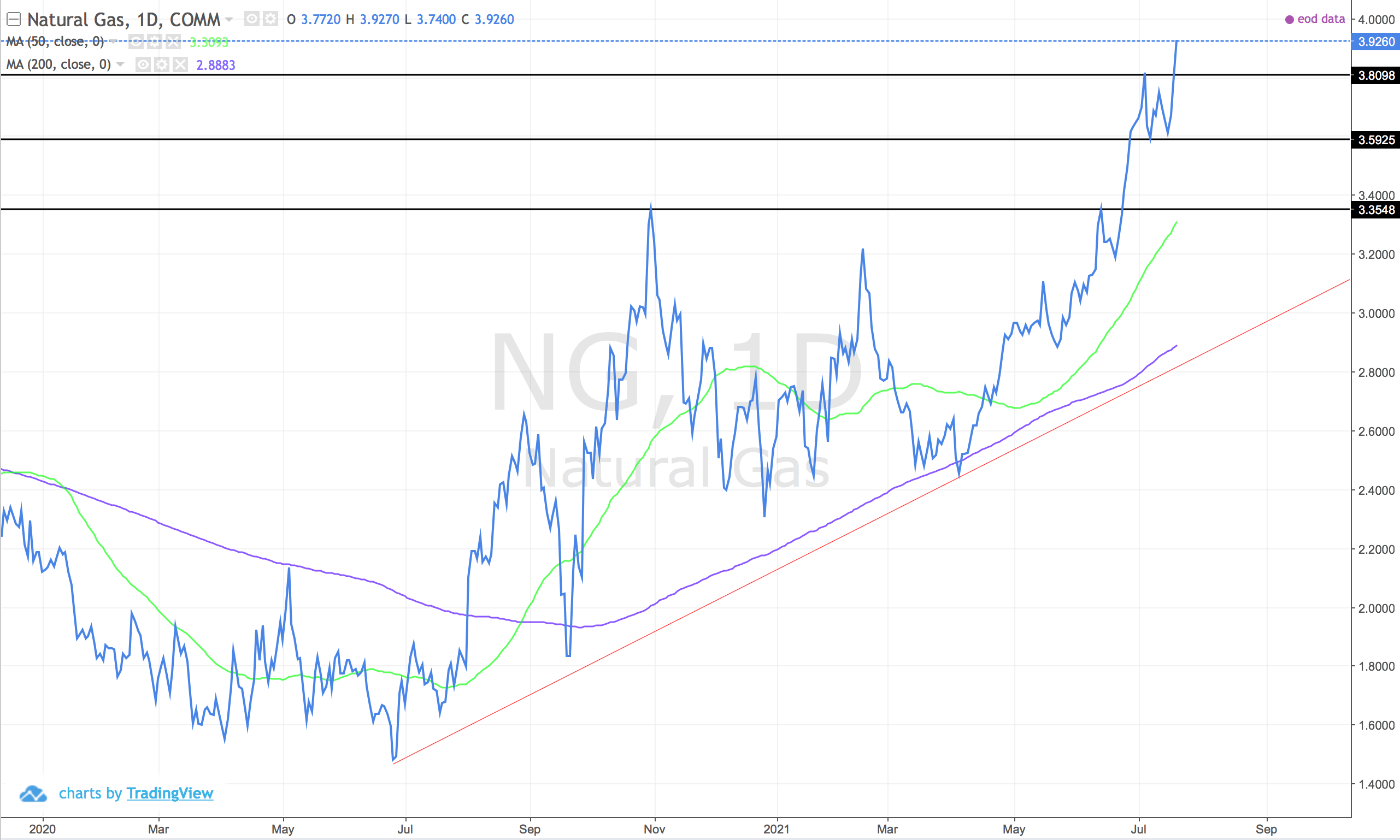 Positive breakout. Trending up.
US:DOCU (Docusign)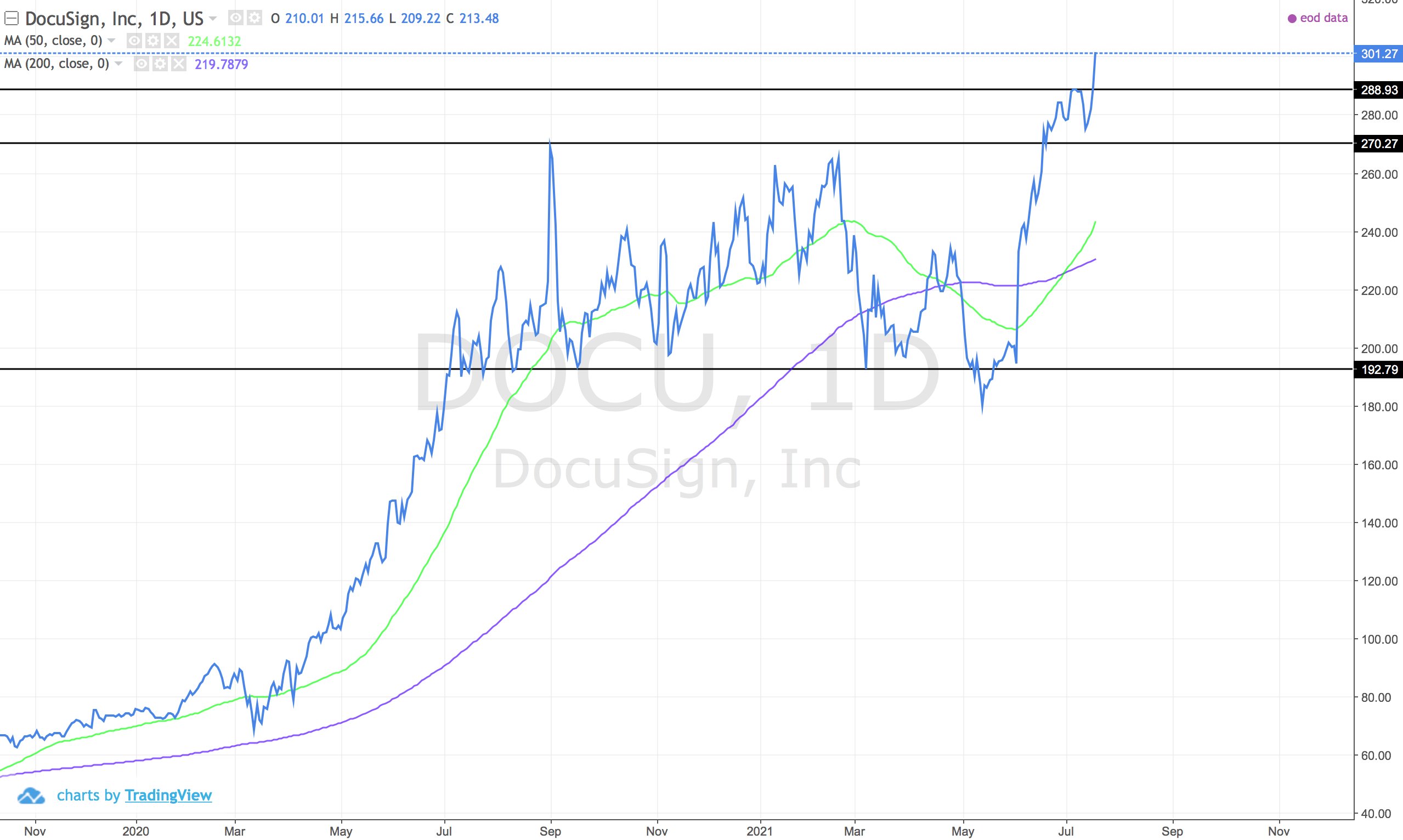 Positive break from the dip. Recentl golden cross and both moving averages are pointing up.
FOREX:USDZAR (USDZAR)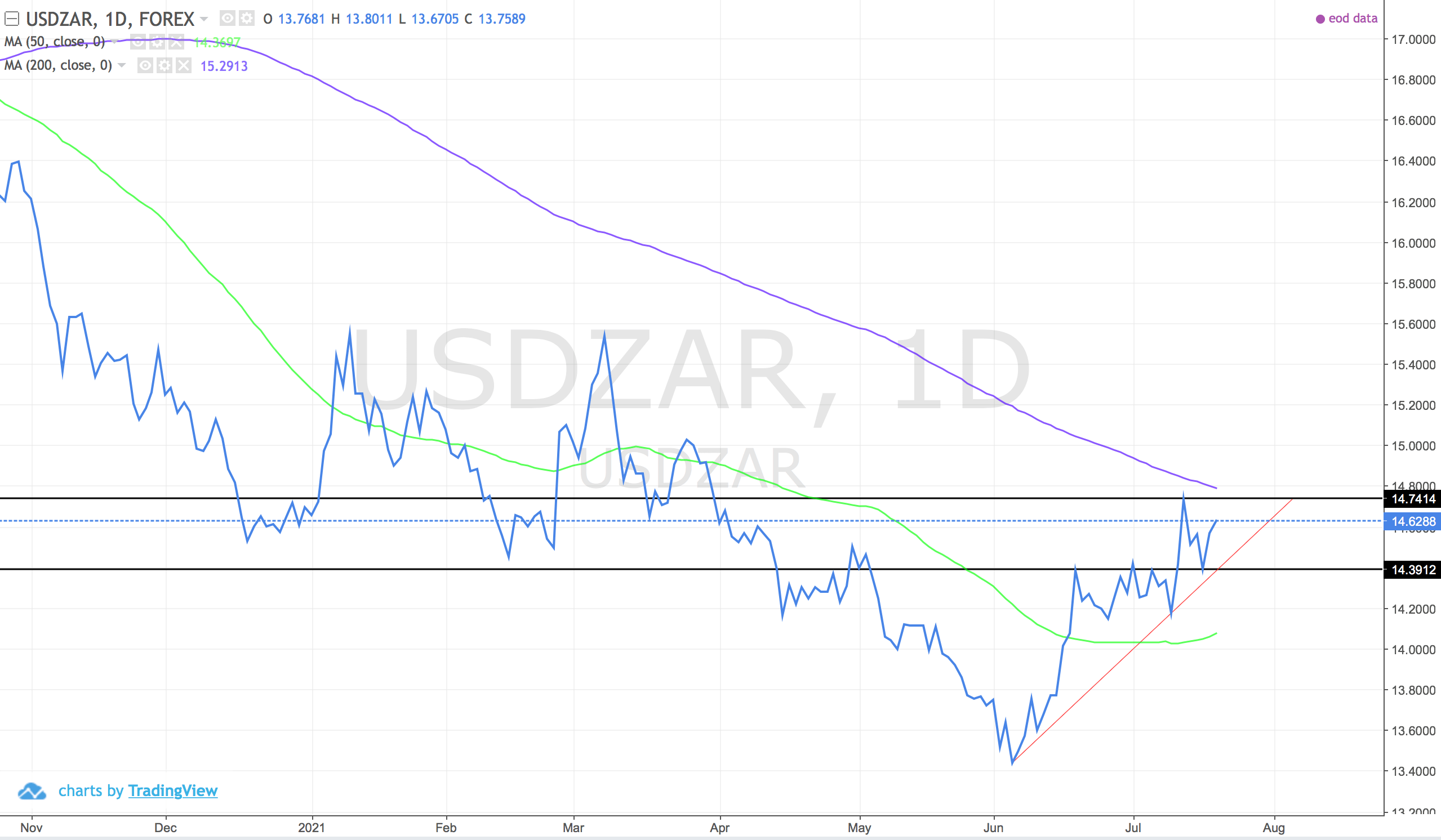 No break but it looks like a move above R14.75 is due. The $14.40 level was a resistance but is now a support. The 50MA is now pointing up.