breakouts
Breakouts: 21 August 2023
Some recent breakouts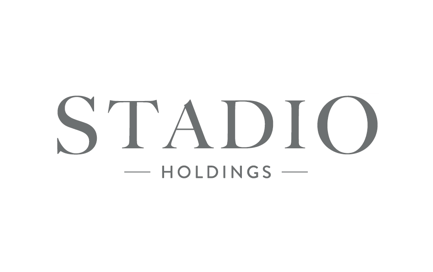 JSE:BWN (Balwin)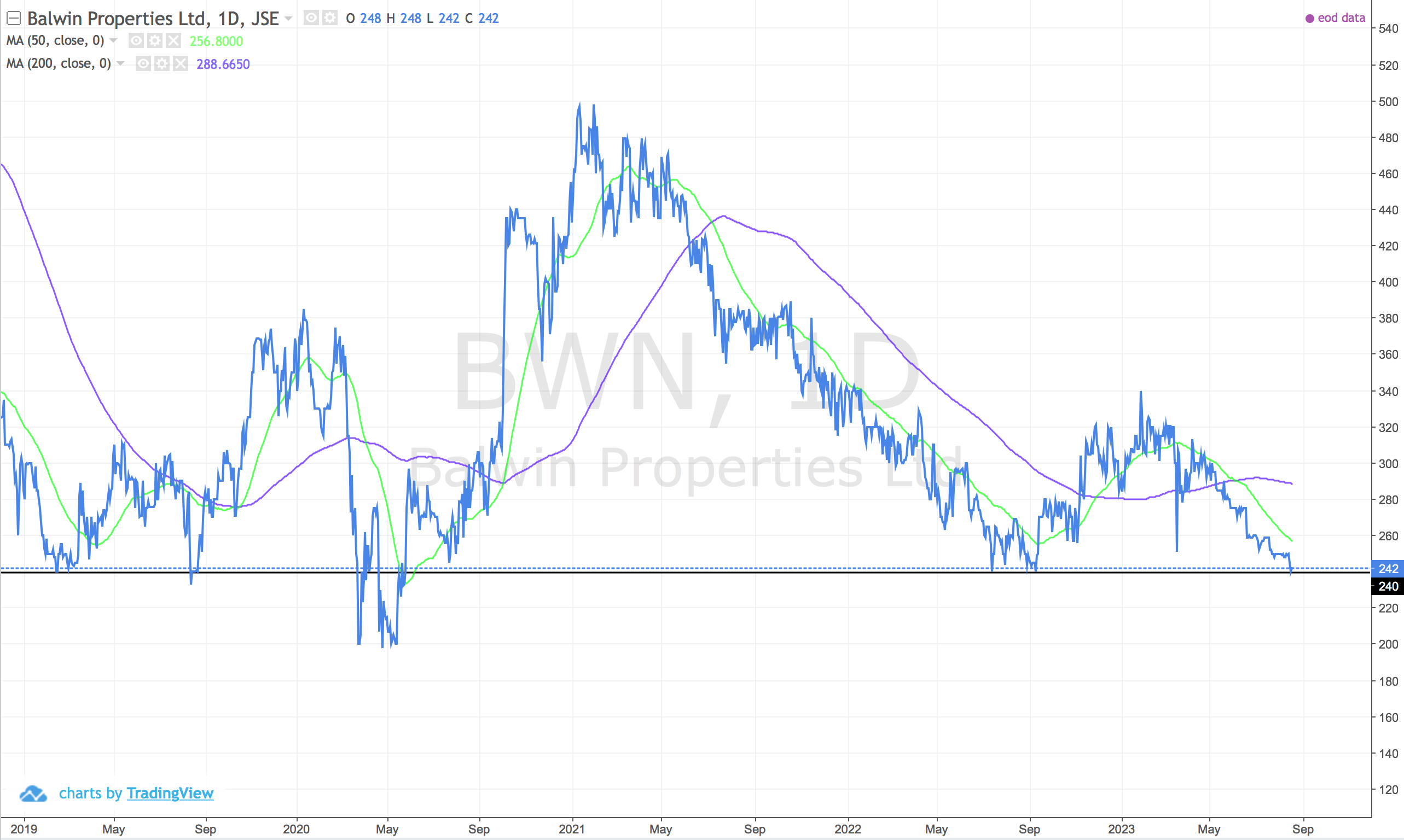 Negative break. Ominous pattern. Trend is down.
JSE:SDO (Stadio)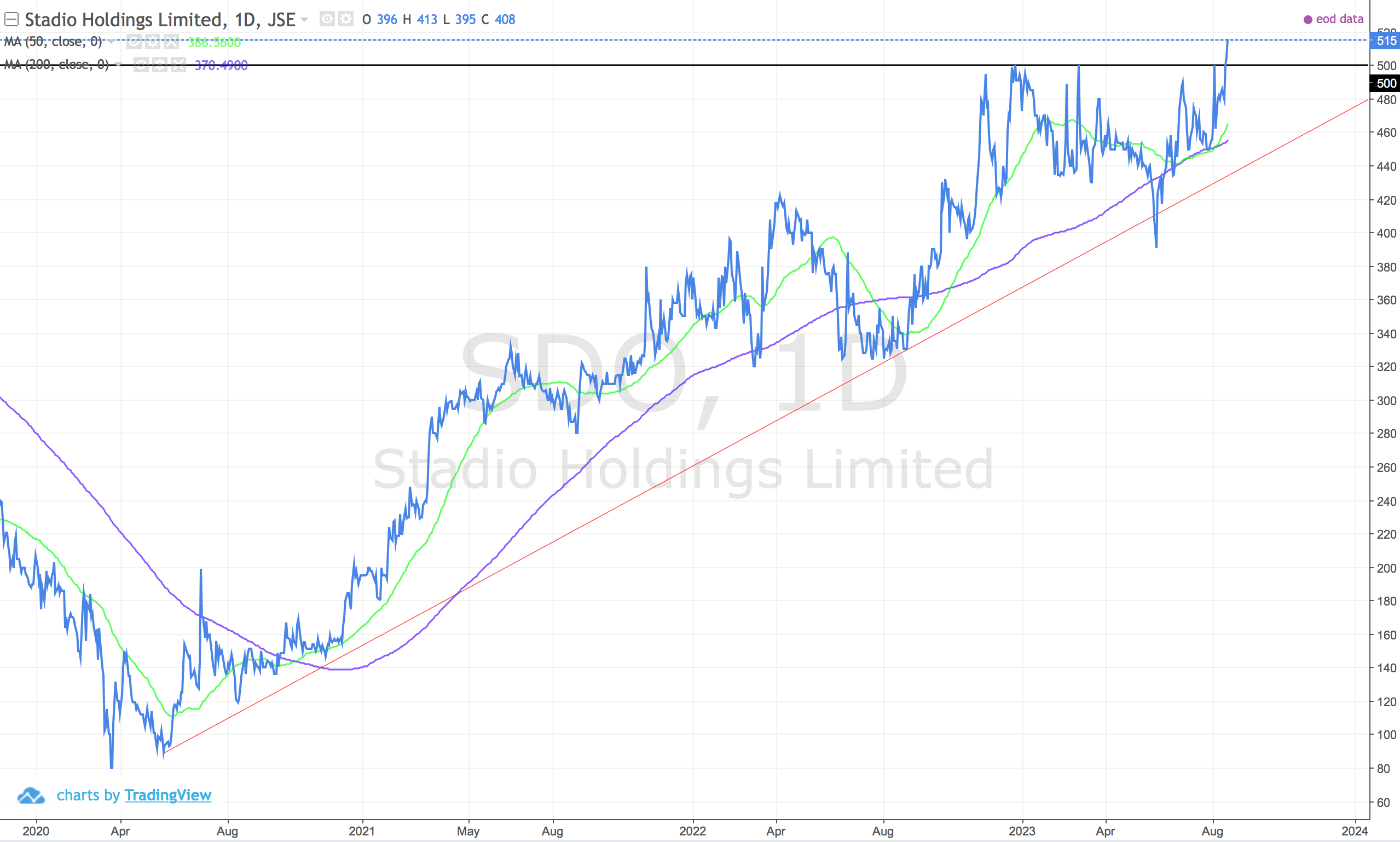 Positive break. Golden cross. Trending up. Very nice. Sold a bit back when it dipped - appears that the trendline can give support and one can widen the stop perhaps.
JSE:MUR (Murray and Roberts)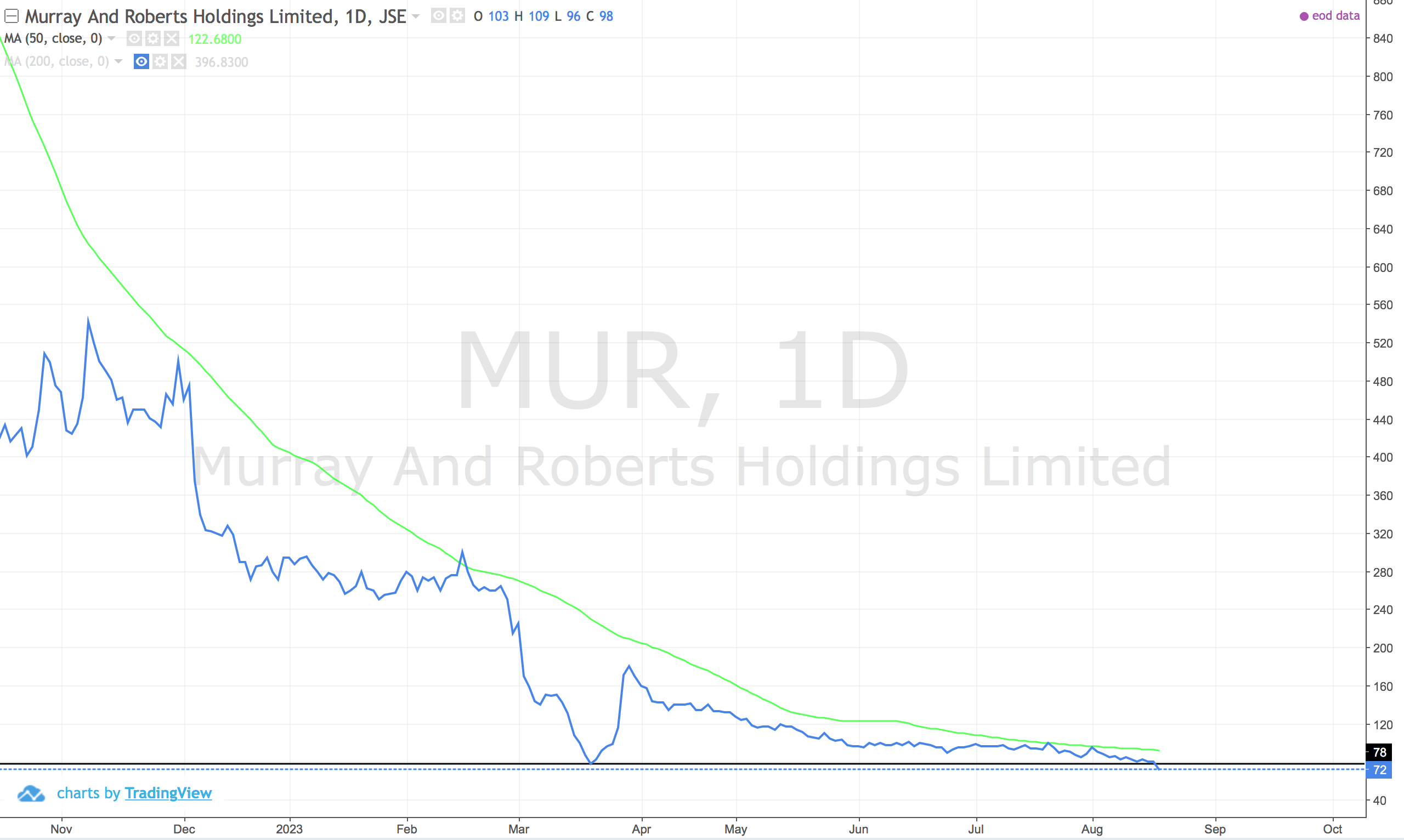 Negative break. Lower low. Descending trend. Perhaps a nail set to be delivered into the coffin.
JSE:NTC (Netcare)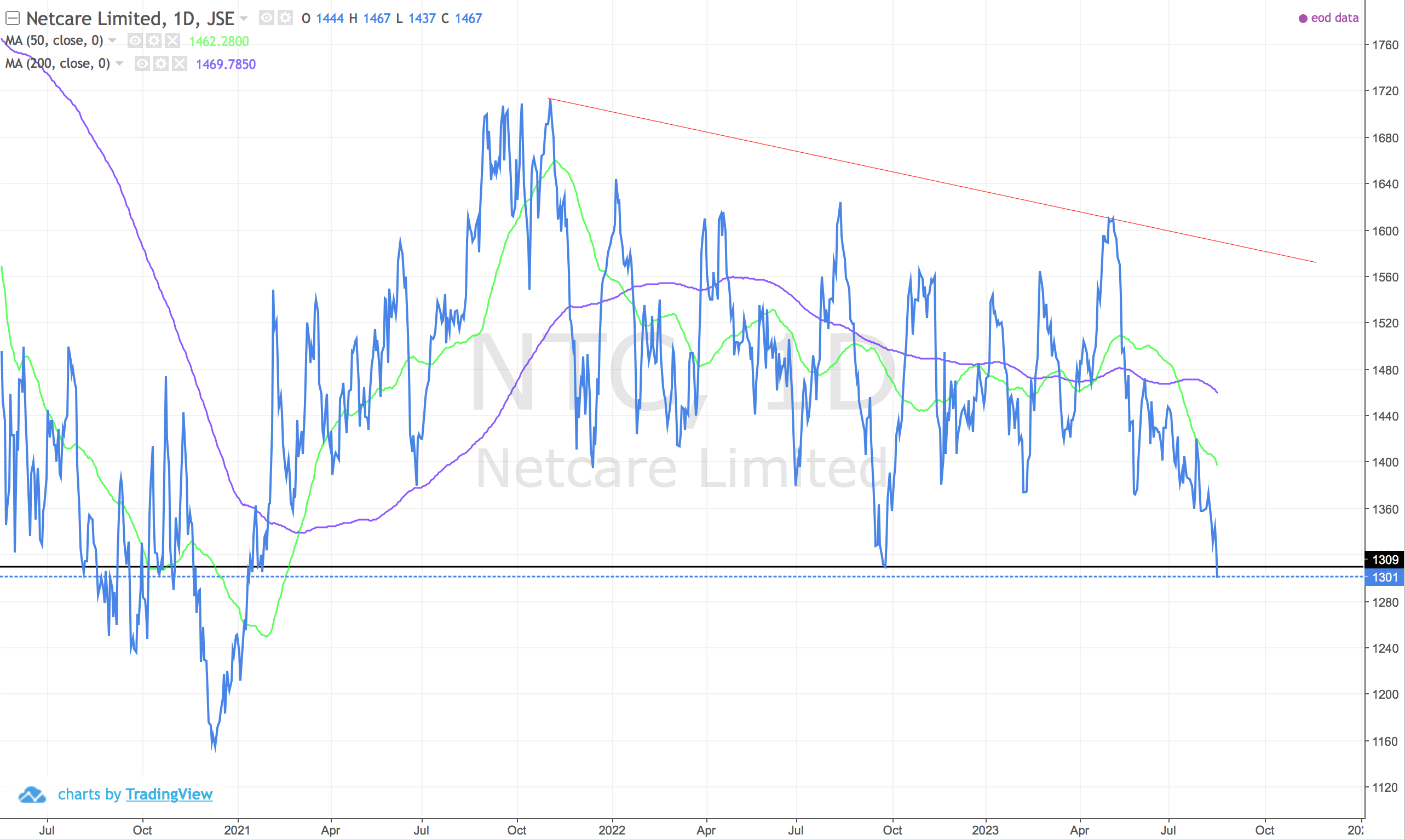 Negative break. Slow Descending triangle.
JSE:ANG (Anglogold)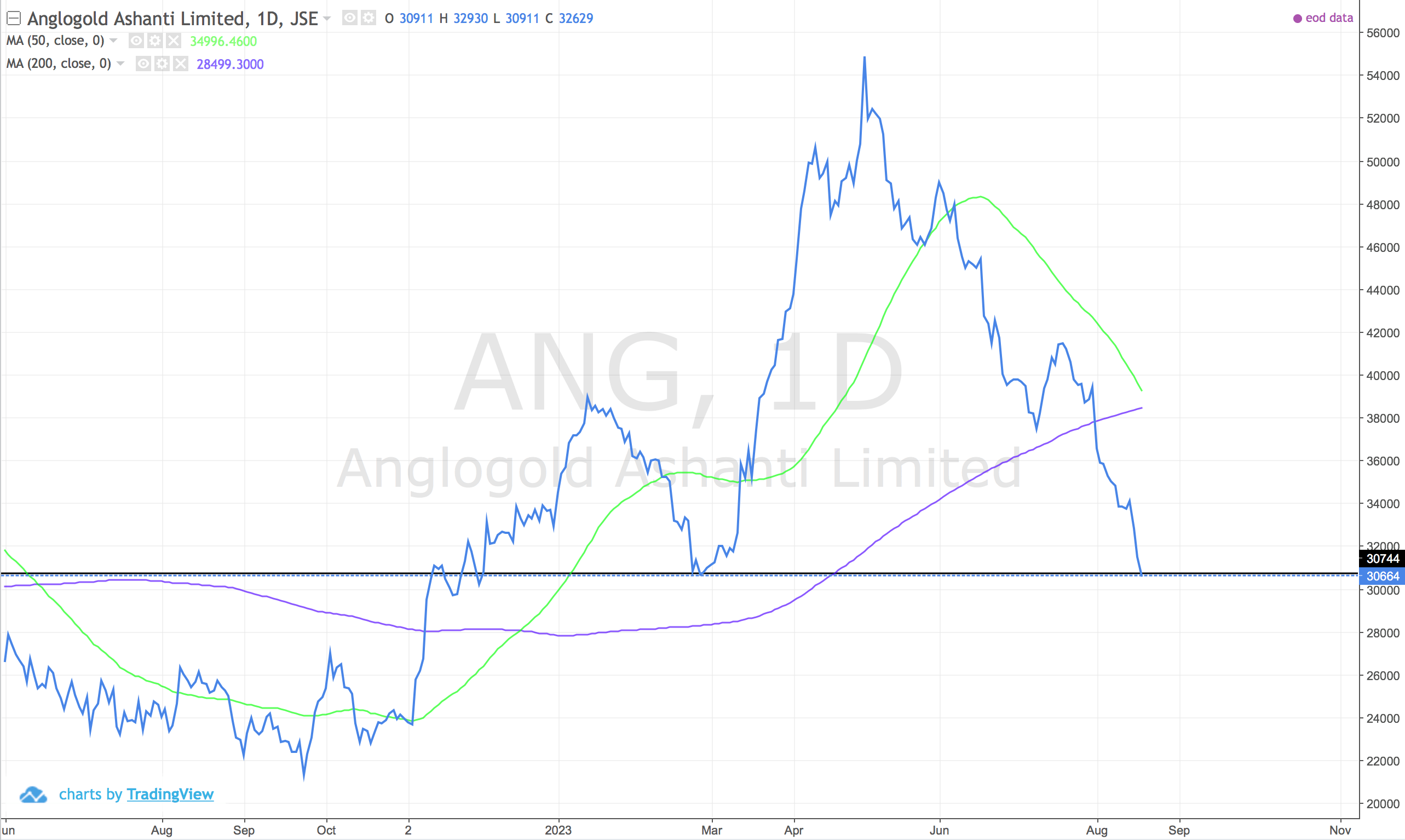 Negative break. Trending down. Keep an eye out for gold to pop again.
JSE:GLN (Glencore)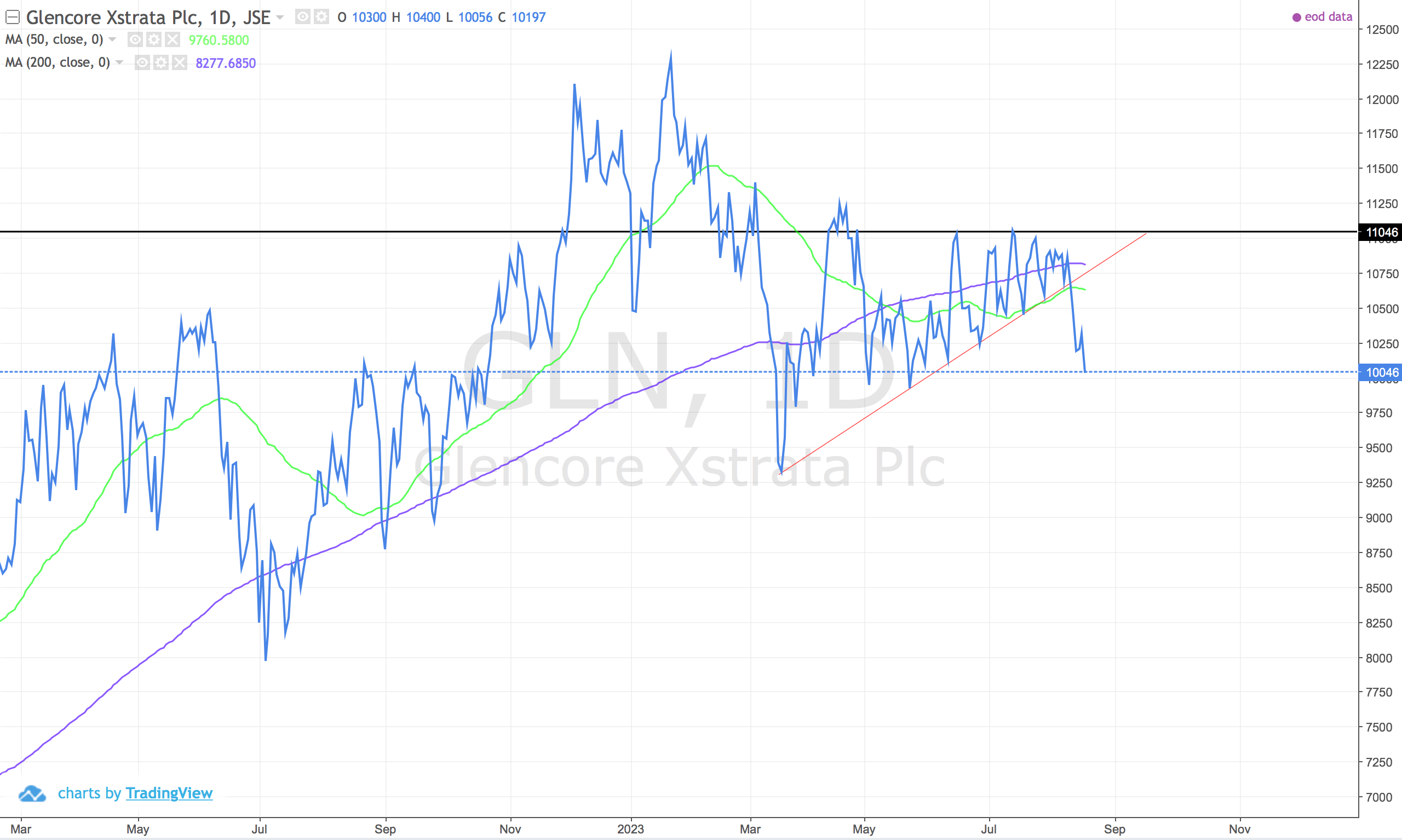 Negative break from small ascending triangle.
US:PYPL (Paypal)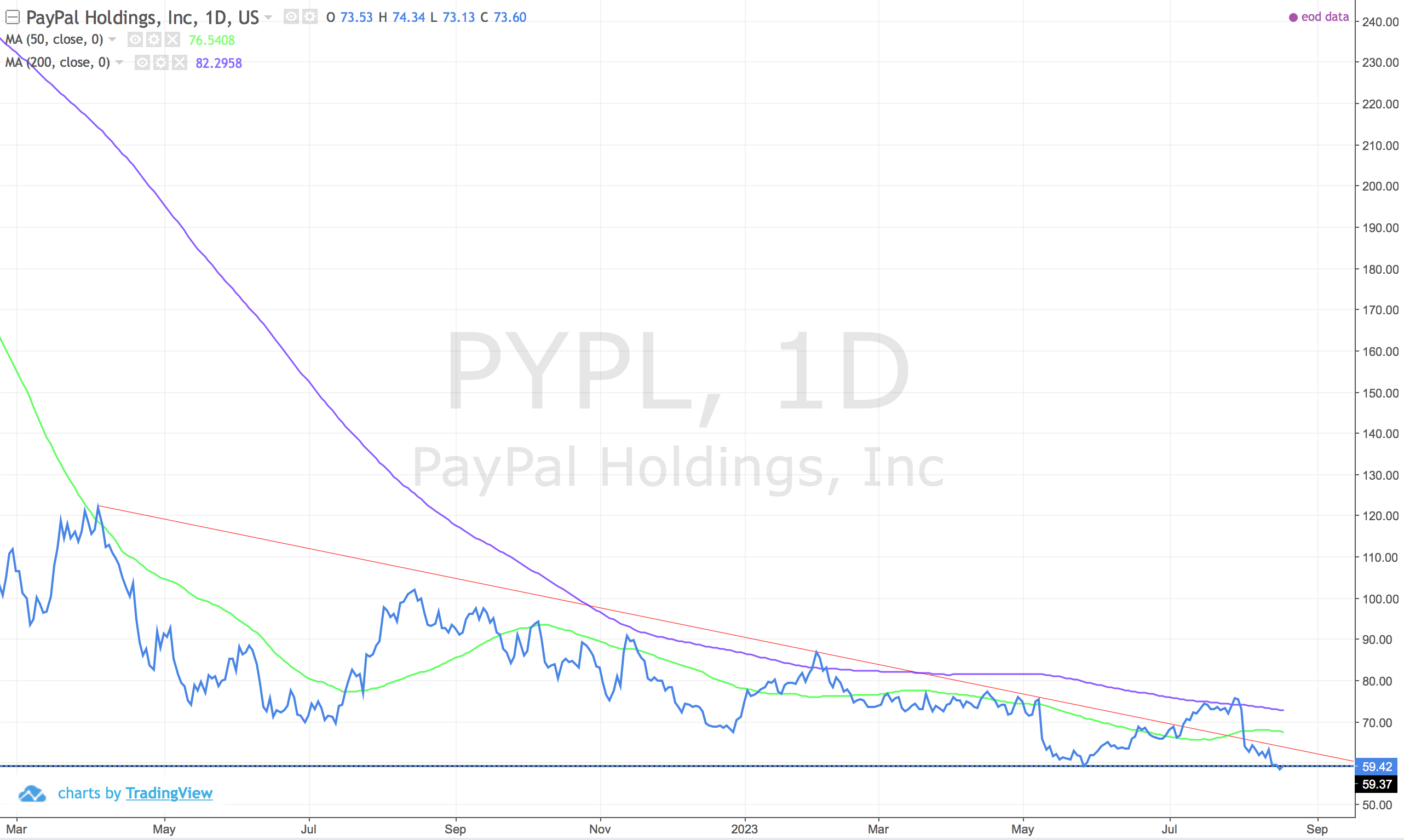 Negative break. Trending down. Descending triangle.
US:NFLX (Netflix)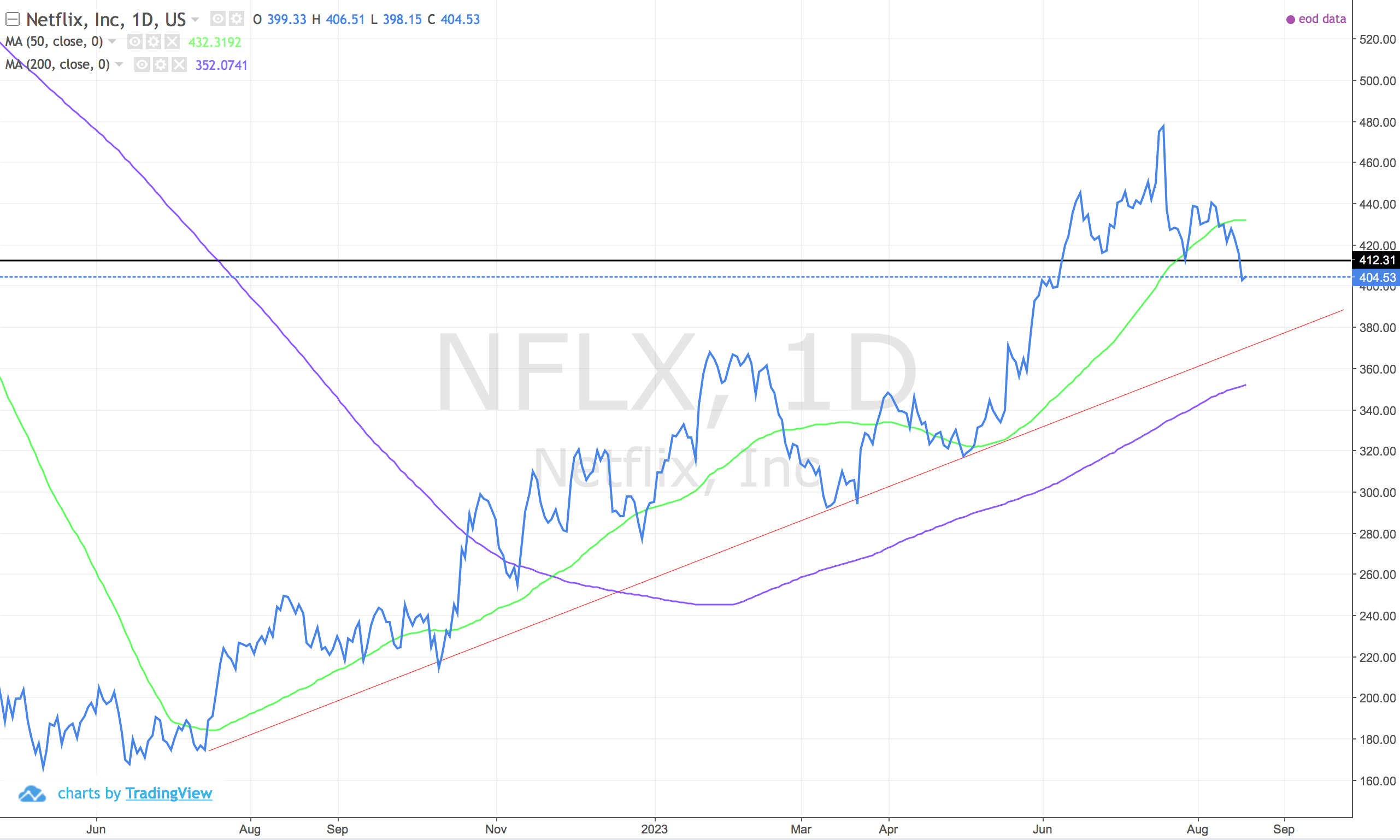 Negative break. Set to test the trendline. Lower low and a topping pattern. Around $370.
US:ADBE (Adobe)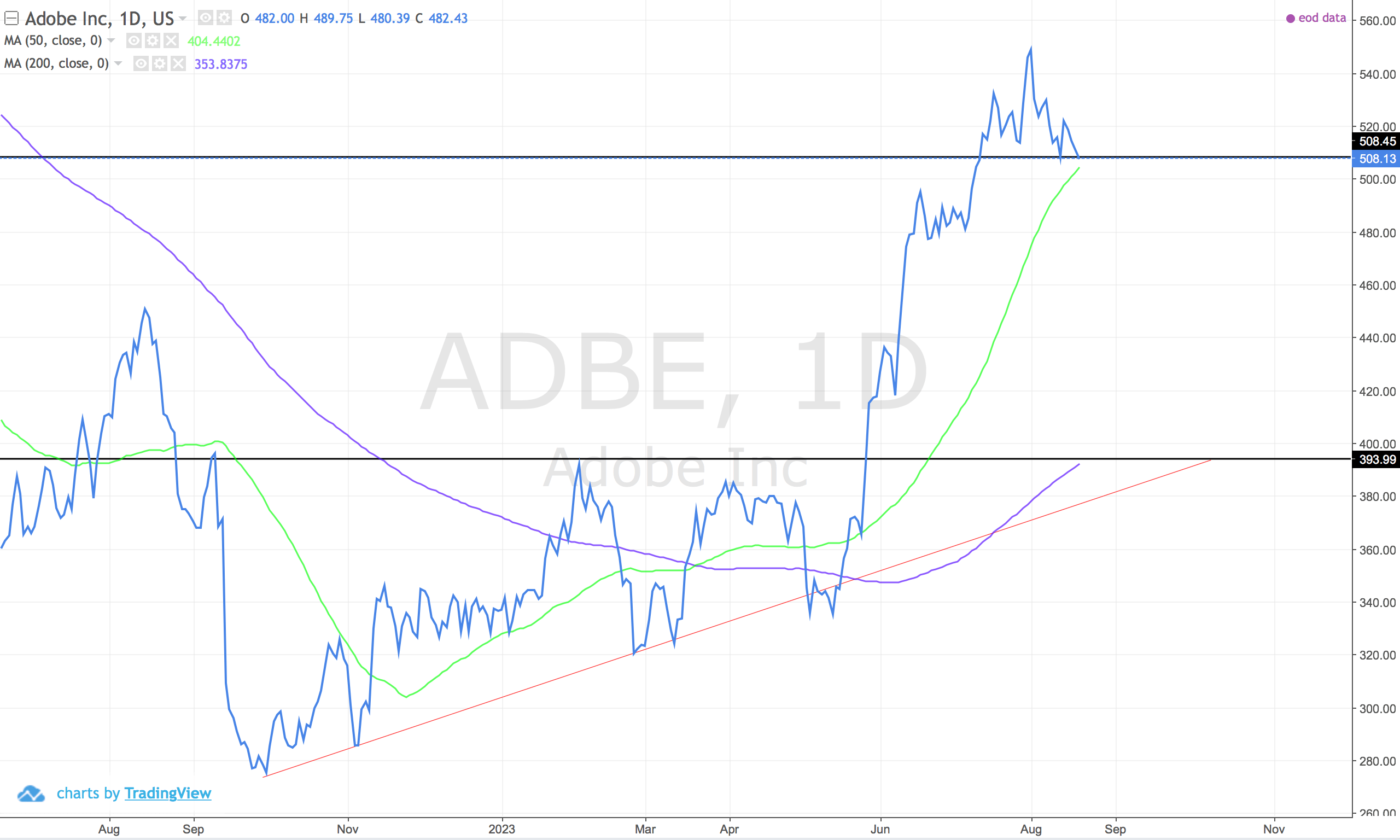 Negative break. Topping pattern - head and shoulders. Set for a breather perhaps to $480.
US:ITOT (iShares SP Total ETF)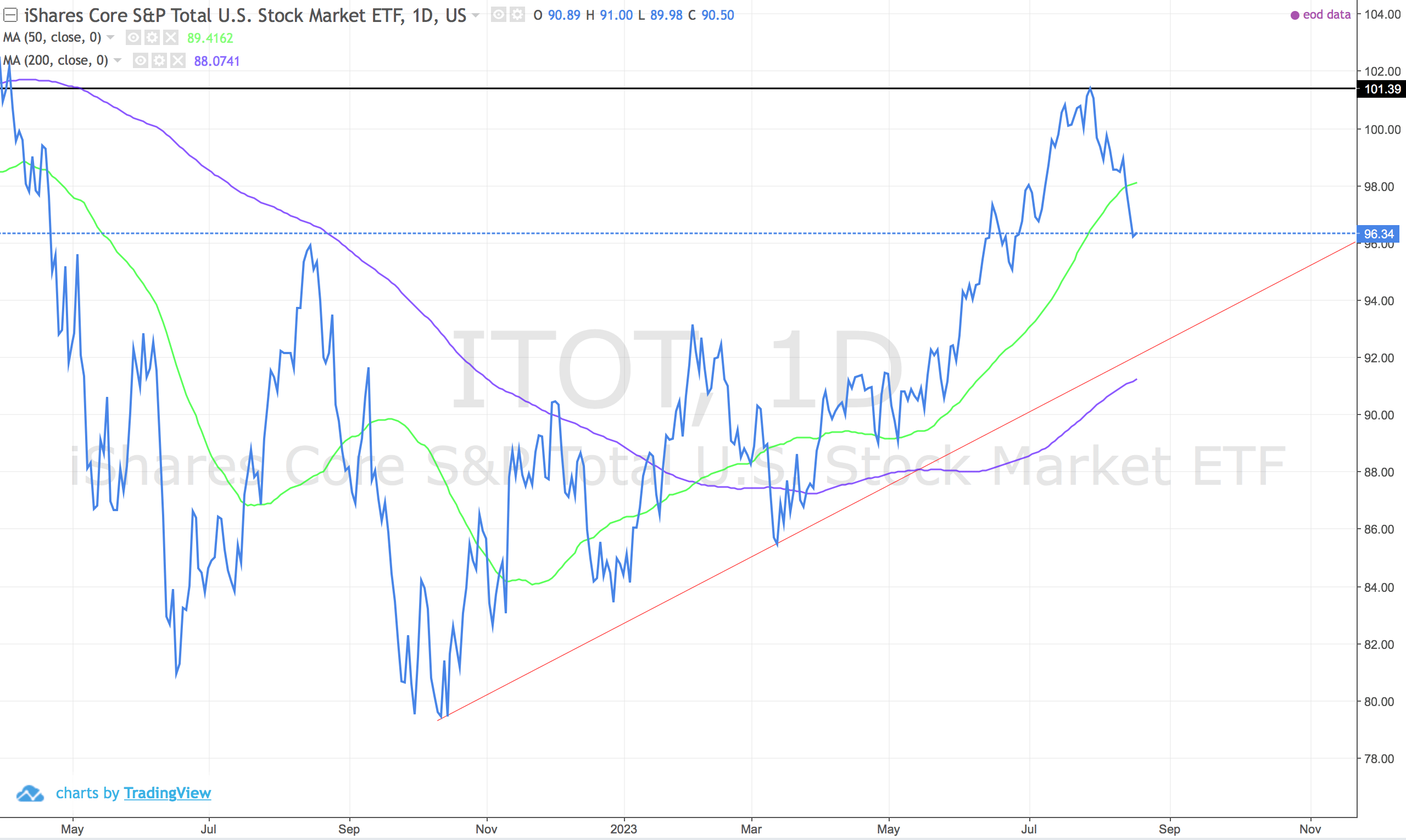 Negative break. Heading to the trendline. Up trend still looking good.
US:ICLN (iShares Clean Energy ETF)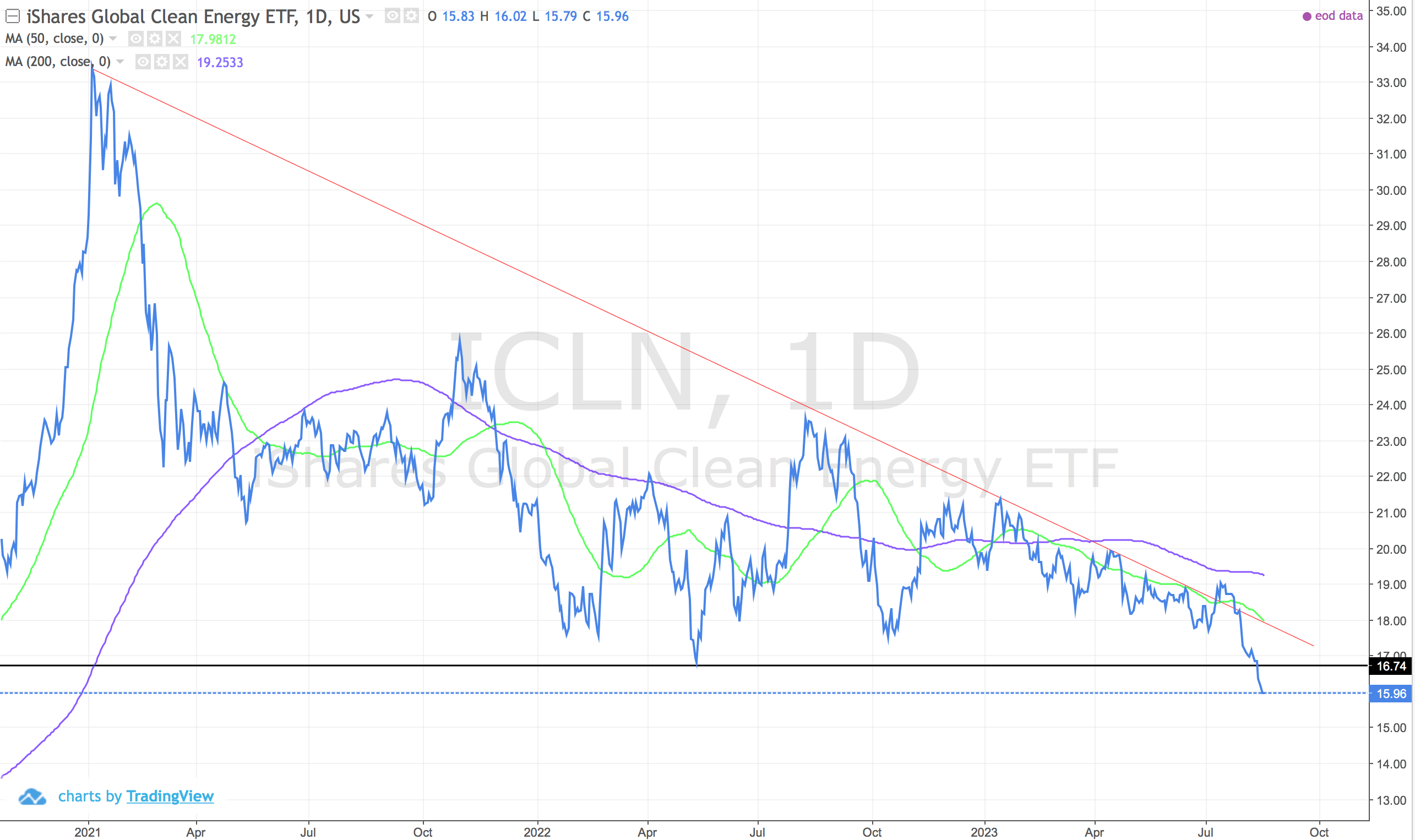 Negative break. Huge descending triangle. Trending down. The clean energy narrative along with ESG (Environmental, Social and Governance) is crumbling.
US:SHOP (Shopify)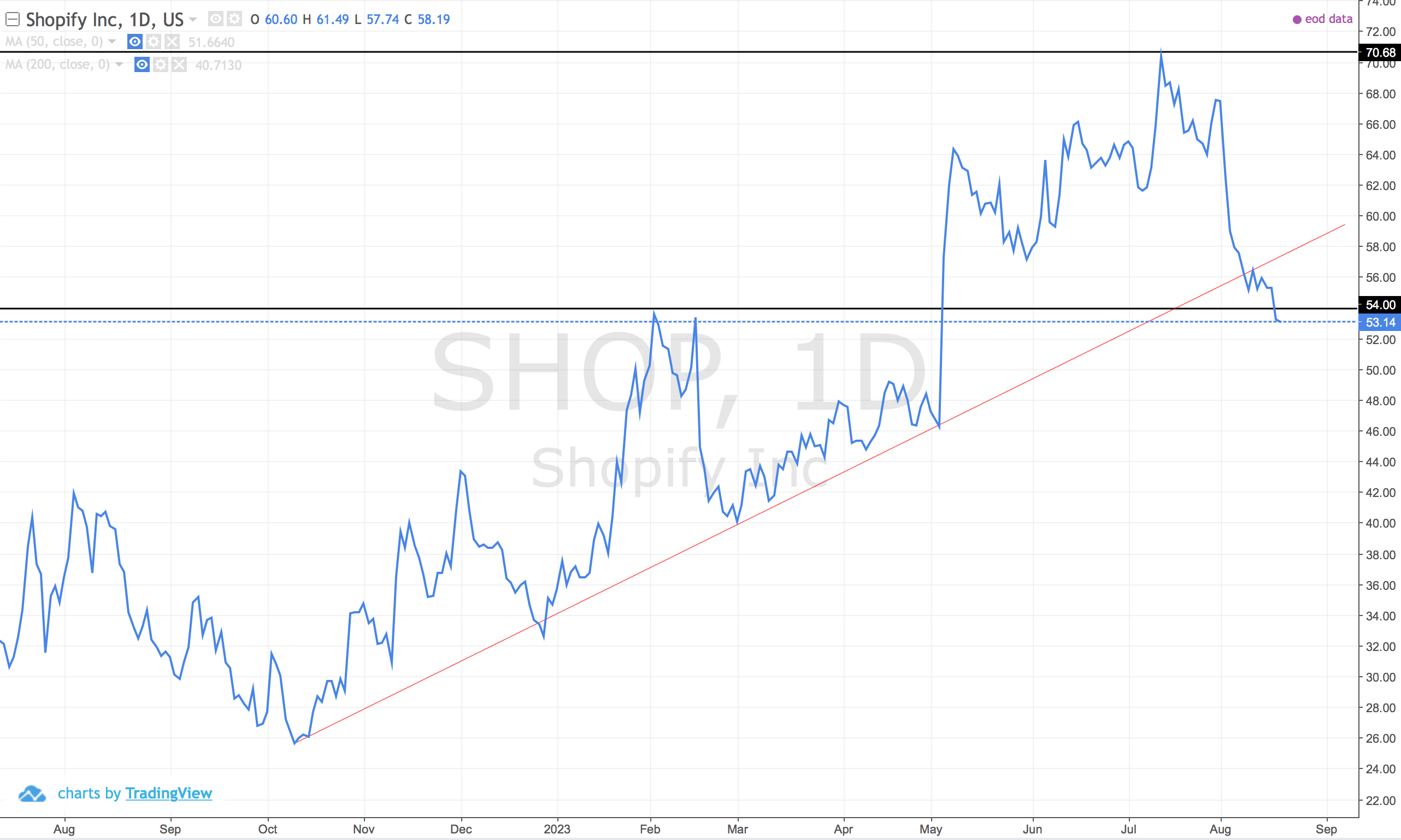 Negative break. Below trendline. Lower lows. Perhaps starting a down trend.
CC:BTCUSD (Bitcoin)
Negative break of trendline. Still trending up. Support at $25100.