breakouts
Breakouts: Anglo Plat, JTOPI, African Rainbow Minerals...
A look at some breakouts in Angloplat, African Rainbox Minerals, The TOP40 Index, Satrix Quality ETF and US stock First Solar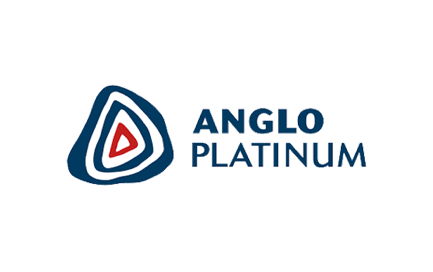 JSE:AMS (Anglo Platinum)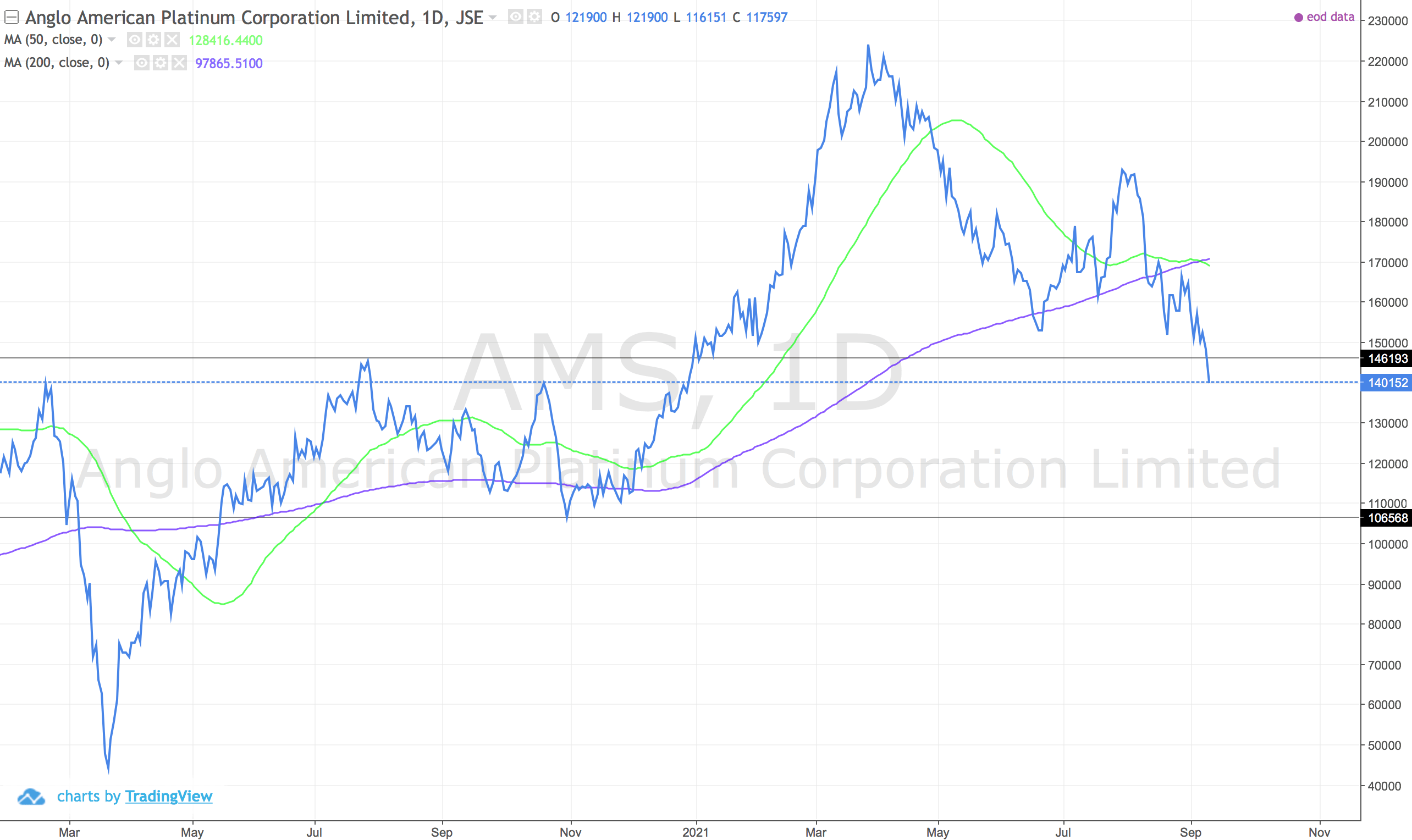 Negative break. Death cross. Downward trend now.
JSE:ARI (Africa Rainbow Minerals)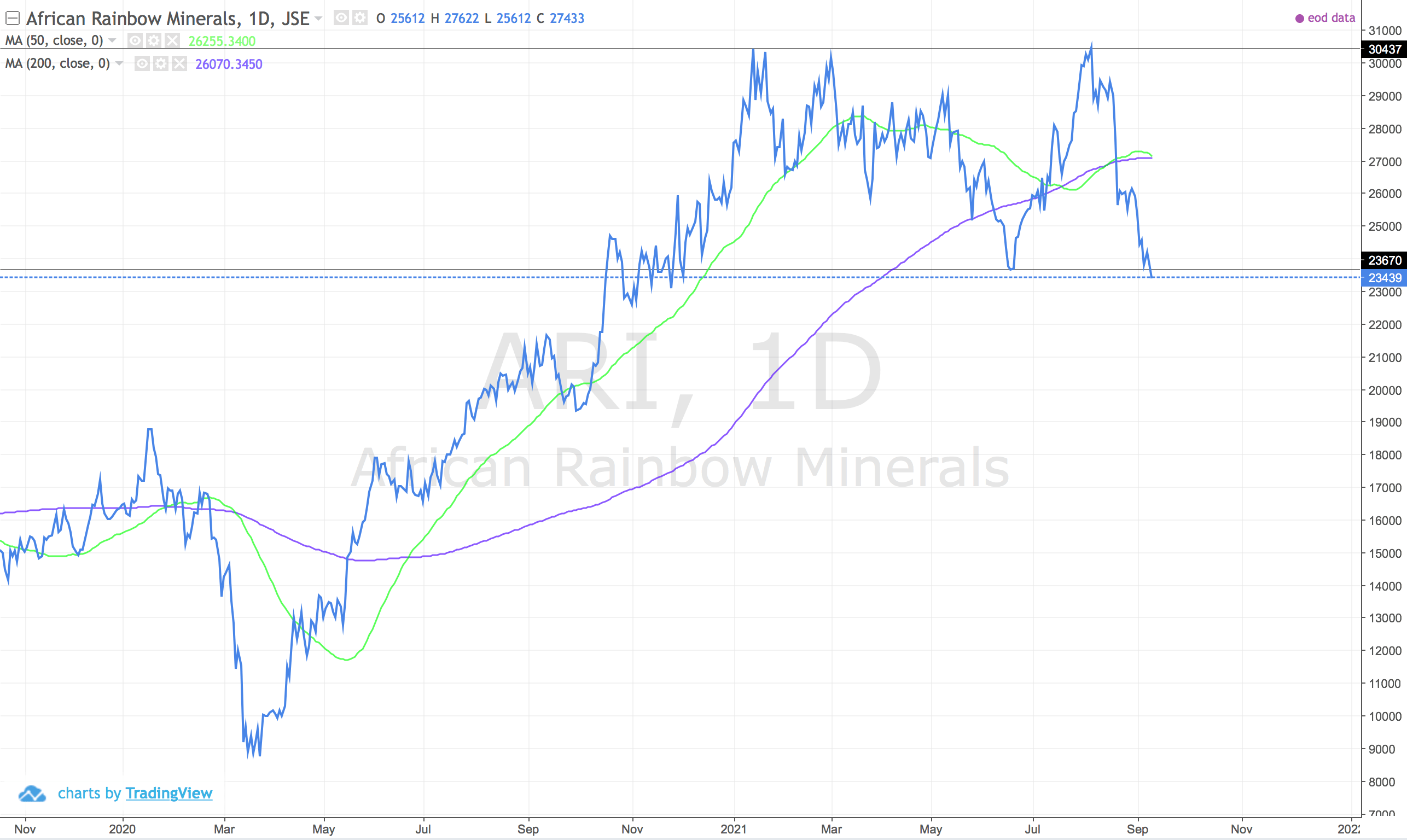 Negative break. Below the big double top pattern. Moving averages rolling over to point down.
INDX:JTOPI (JSE Top 40)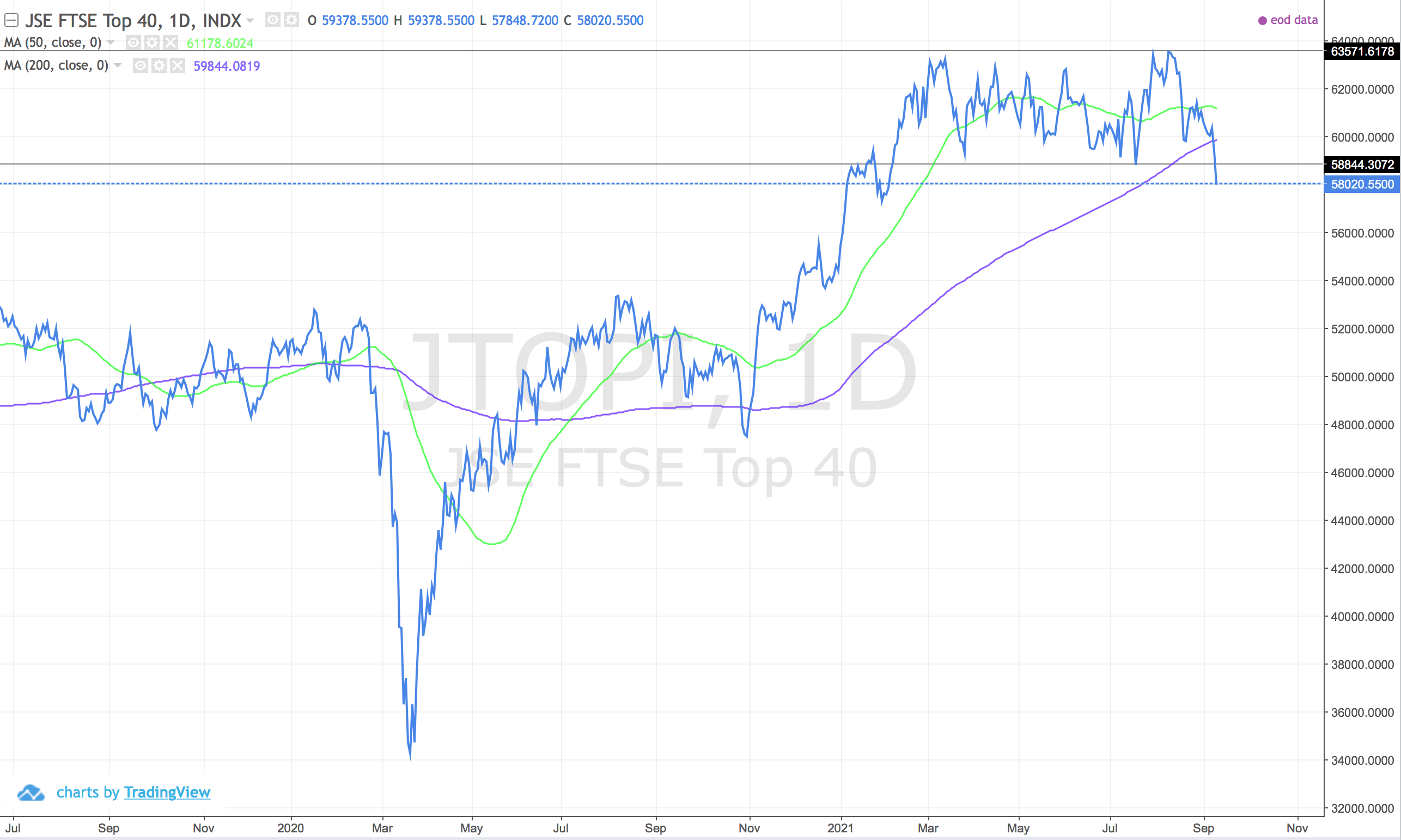 Negative break. Below the sideways channel. Usually with the JSE the sideways channel trumps descending moves but we'll have to see if it breaks back up into the sideways channel or continues down.
JSE:STXQUA (Satrix Quality ETF)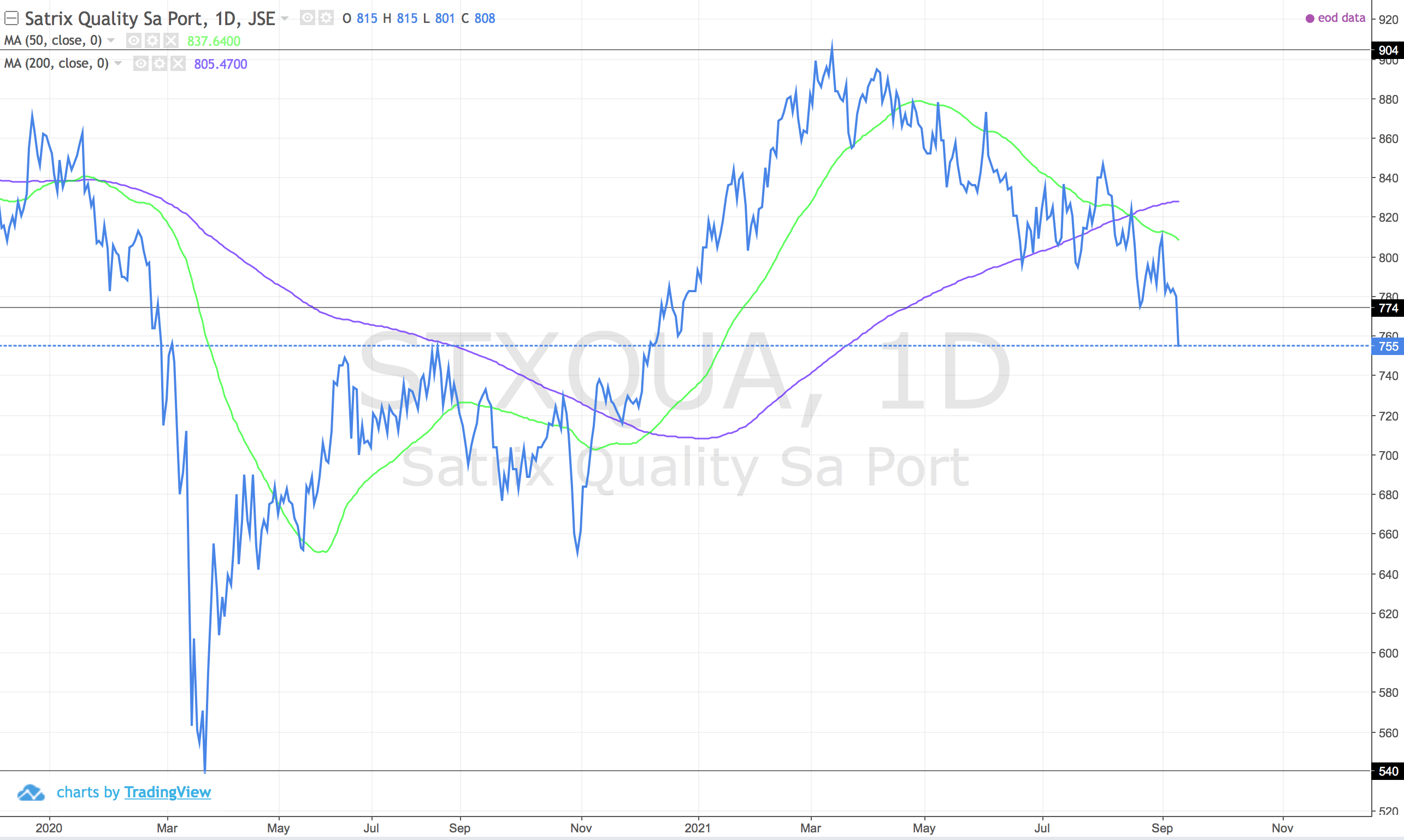 Negative break. Inverse cup and handle pattern. Death cross. Series of lower lows and lower highs. No good.
US:FSLR (First Solar)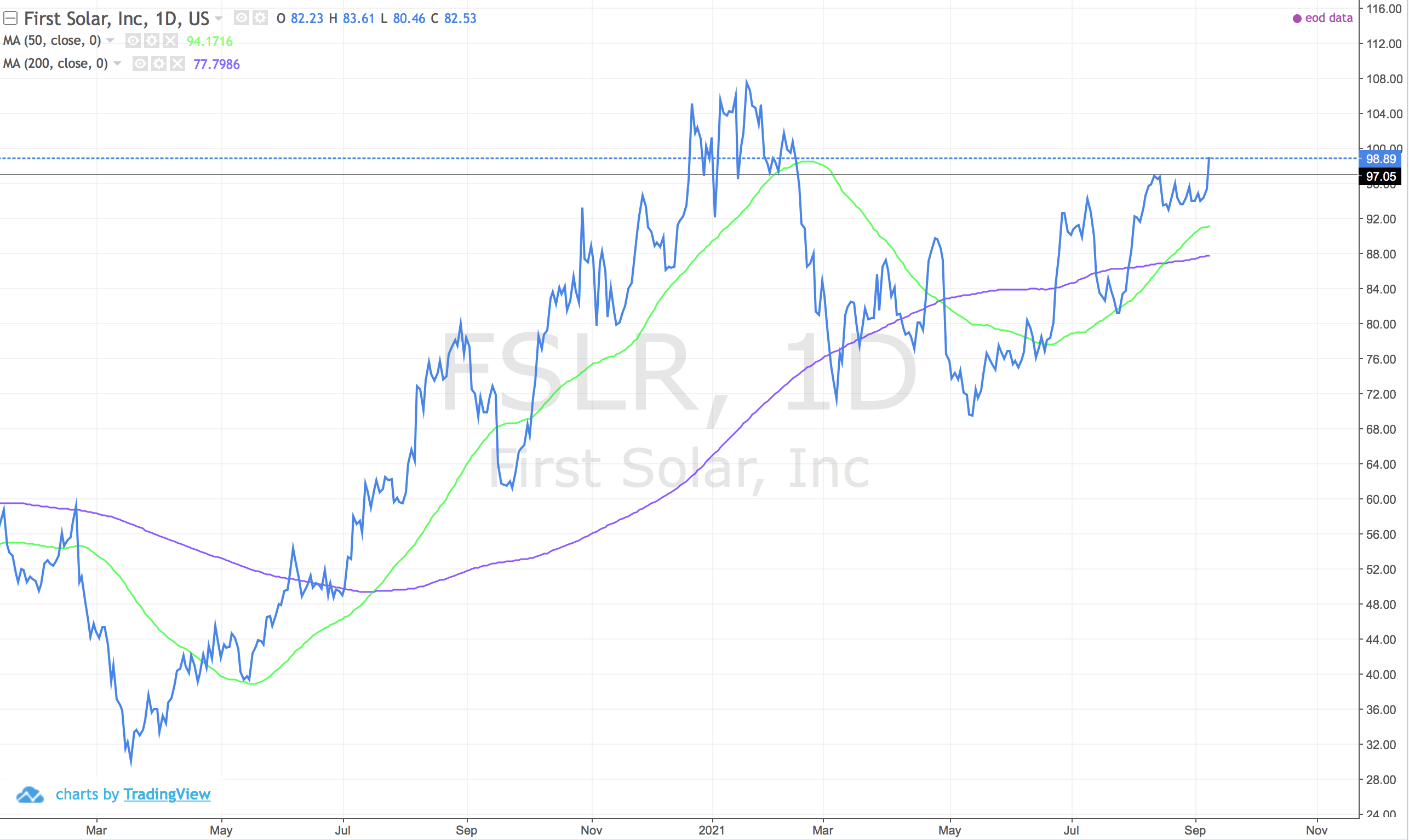 Positive break. Cup and handle break. First stop to the upside is $107.