breakouts
Breakouts: 19 July 2022
A look at the charts of Satrix WDM, Kaap Agri, STX500 and Google in this edition of breakouts.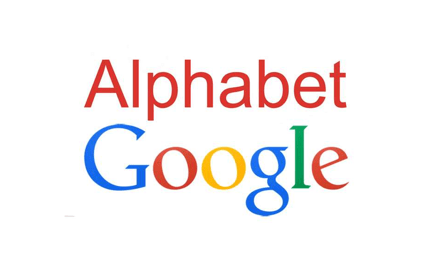 JSE:STXWDM (Satrix World ETF)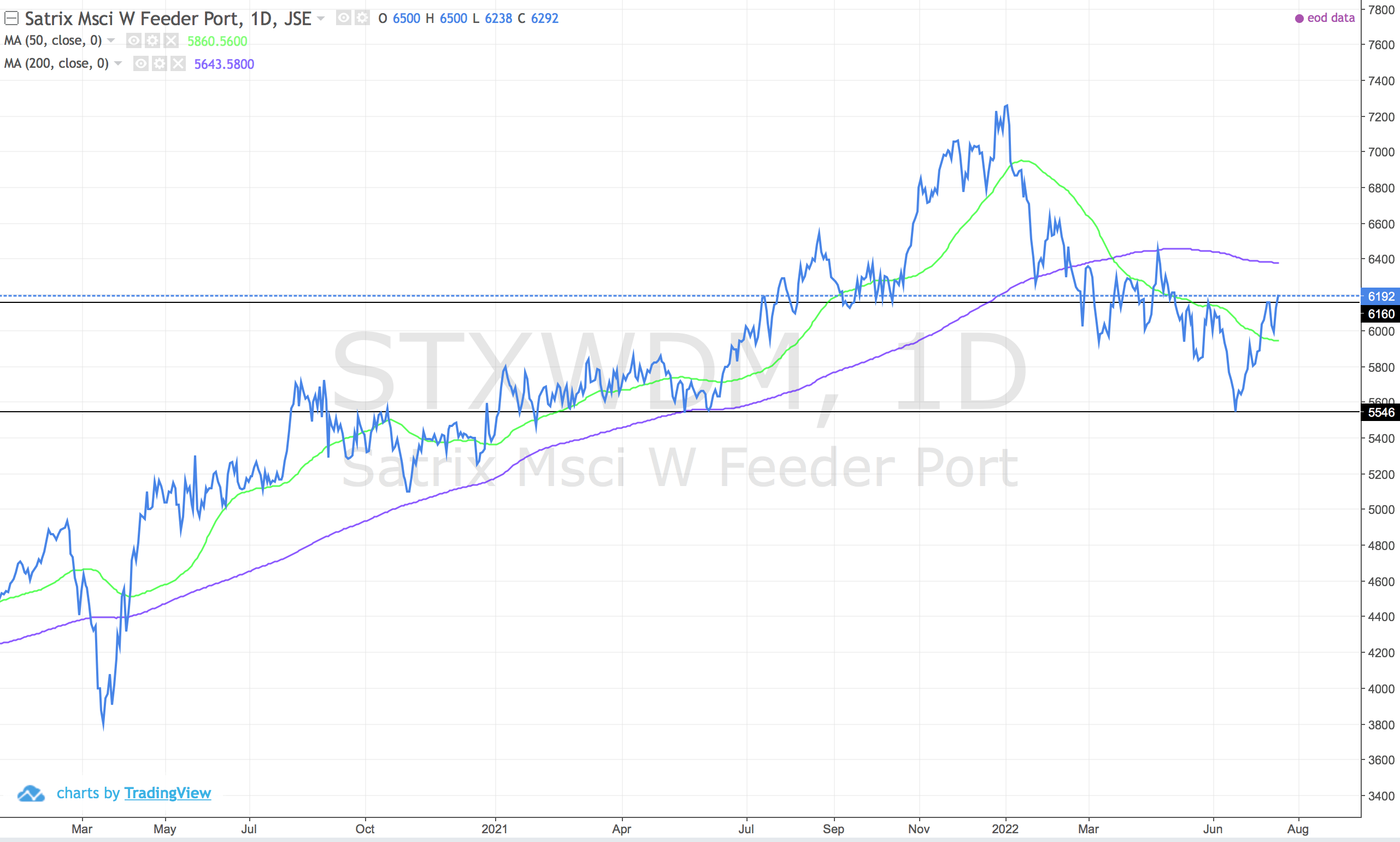 Higher high. Small inverse head and shoulders pattern. Remember it is still in a down trend. Projected full target is 6900. First stop is 6470.
JSE:KAL (Kaap Agri)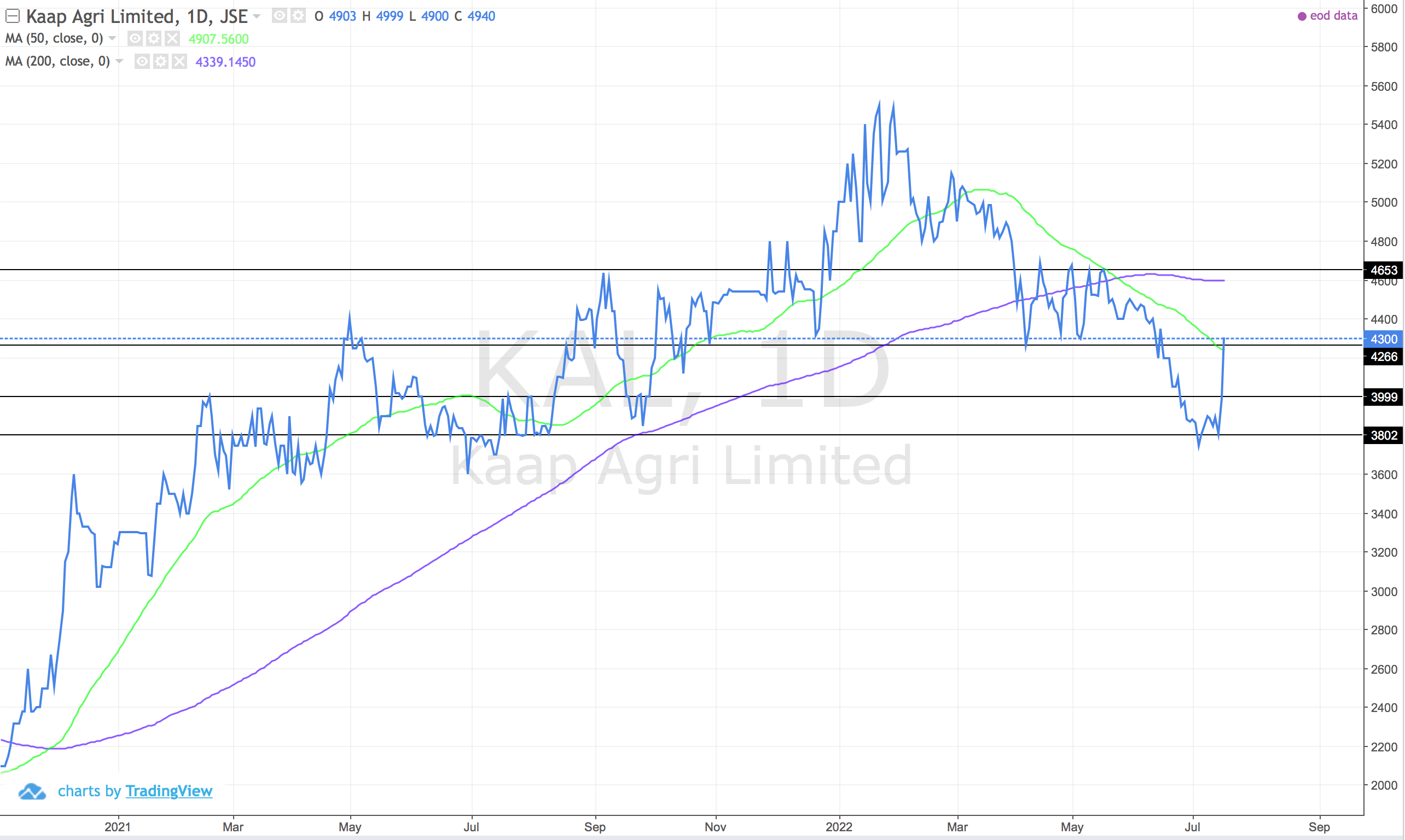 A bounce off the 3800 level. Either a big head and shoulders is forming or we are moving in an up trend. First target 4650.
JSE:STX500 (Satrix SP500 Feeder)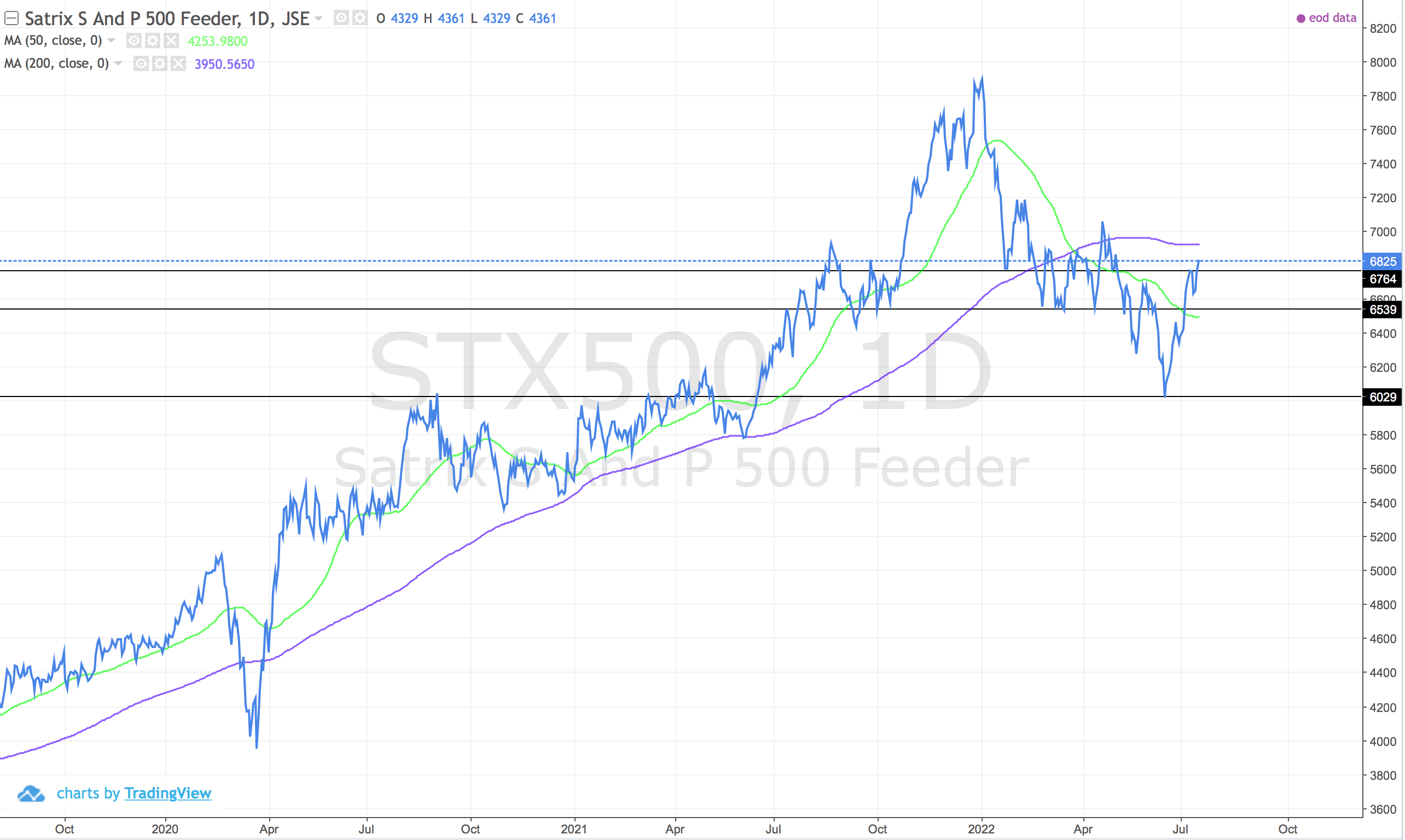 Positive break. Good signs for momentum to the upside. The next stop is 7000. Staying above 6500 is key.
US:GOOG (Google / Alphabet)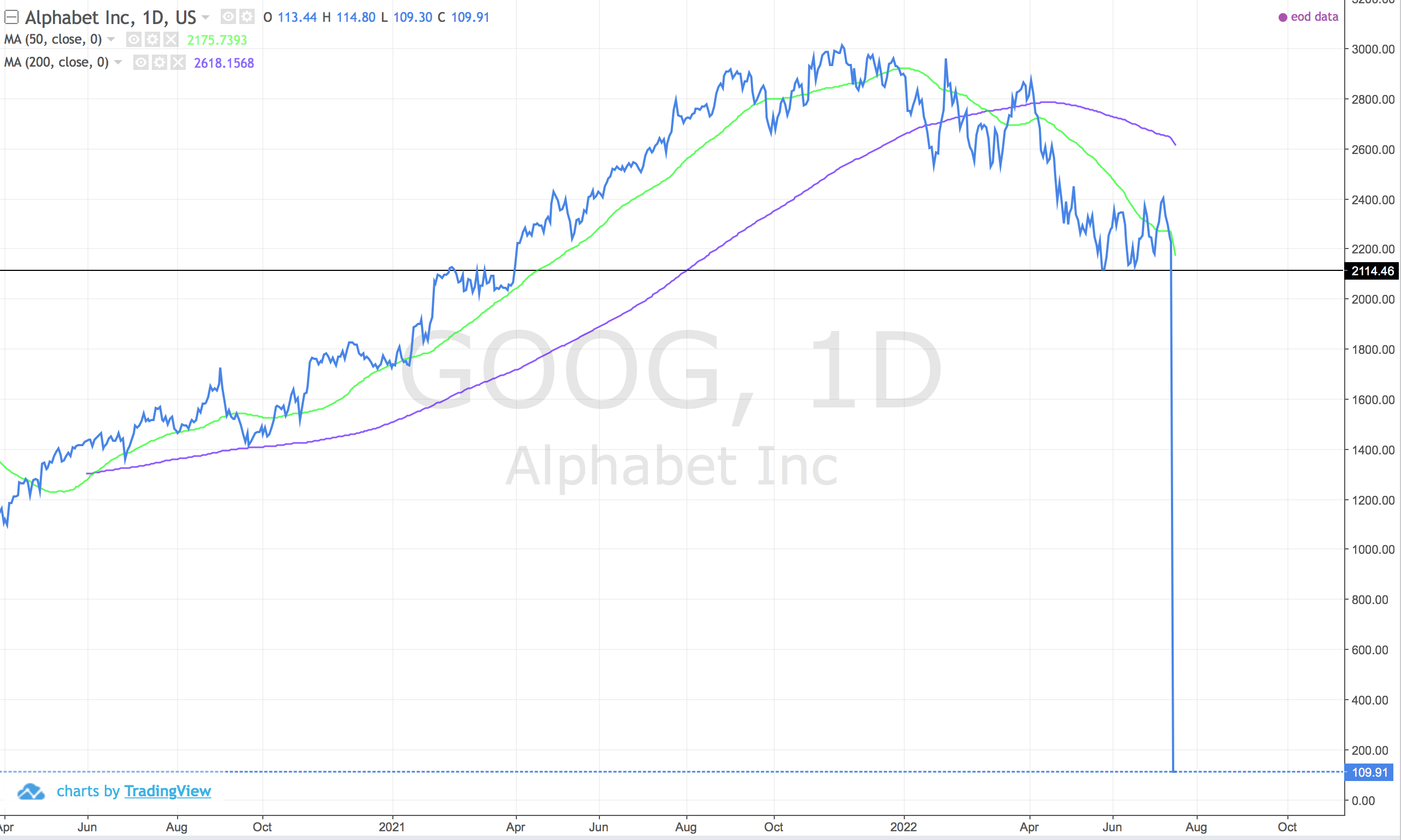 Fundamental action: a 20-for-1 stock split.