breakouts
Breakouts: 15 June 2022
A look at some negative breaks: Telkom, Angloplat, Omnia, Sappi, Tharisa, old mutual, afrimat and US:Paypal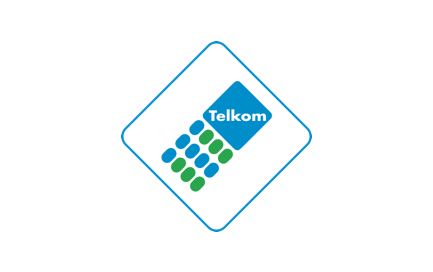 JSE:TKG (Telkom)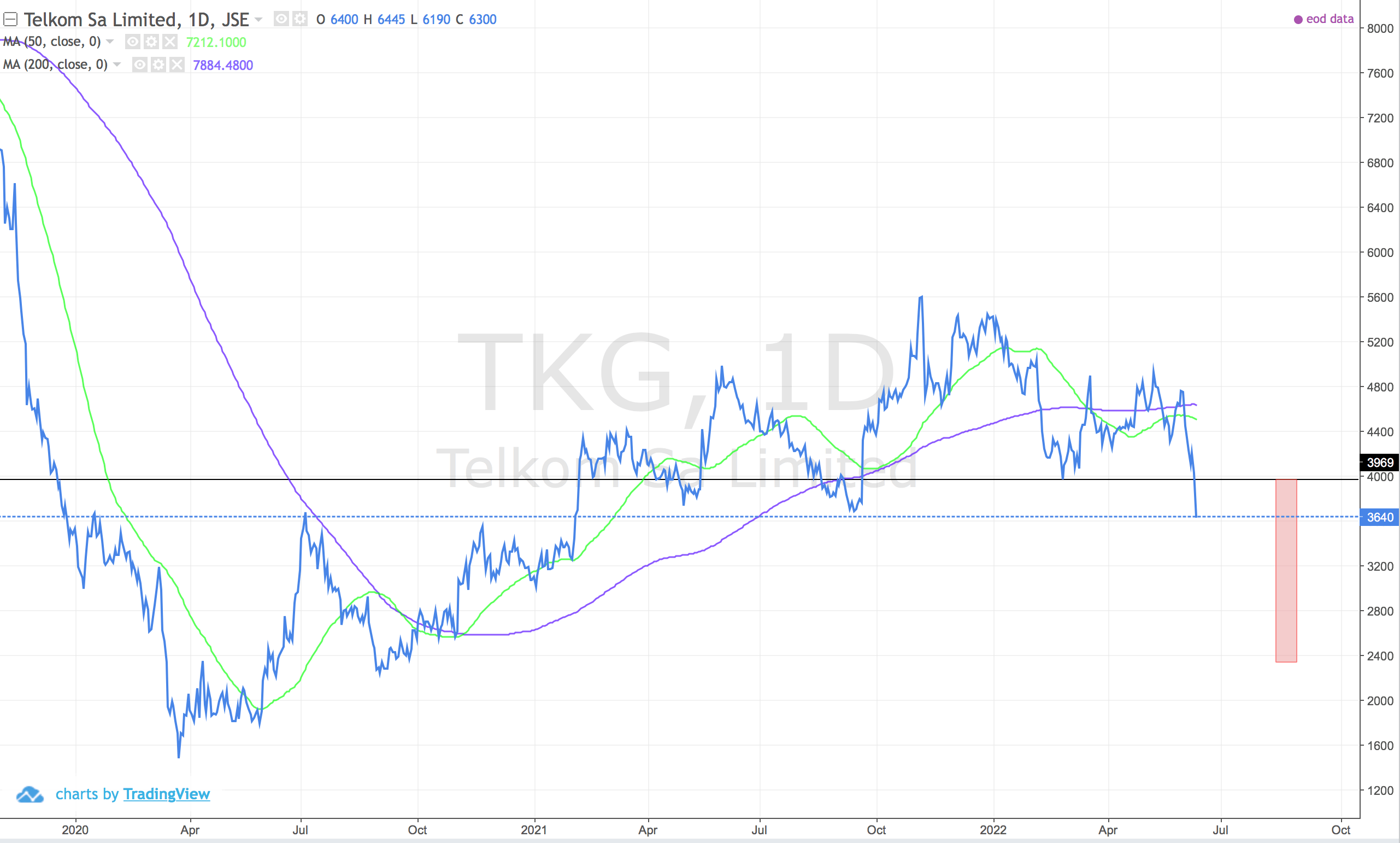 Negative break. A series of lower lows and lower highs. Inverse cup and handle projects to 2400.
JSE:AMS (Anglo Plat)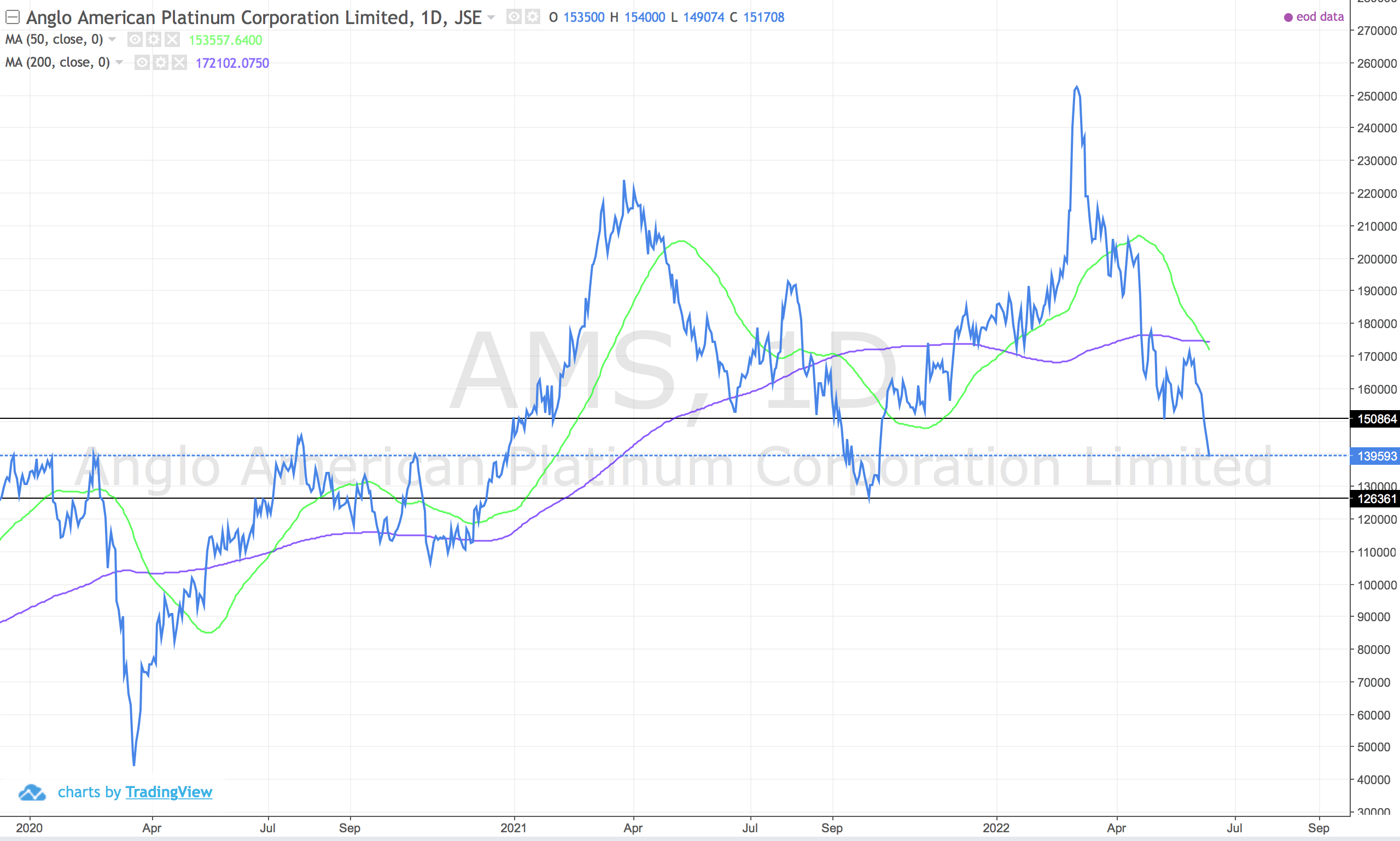 Negative break and death cross. Next stop 126360.
JSE:OMN (Omnia)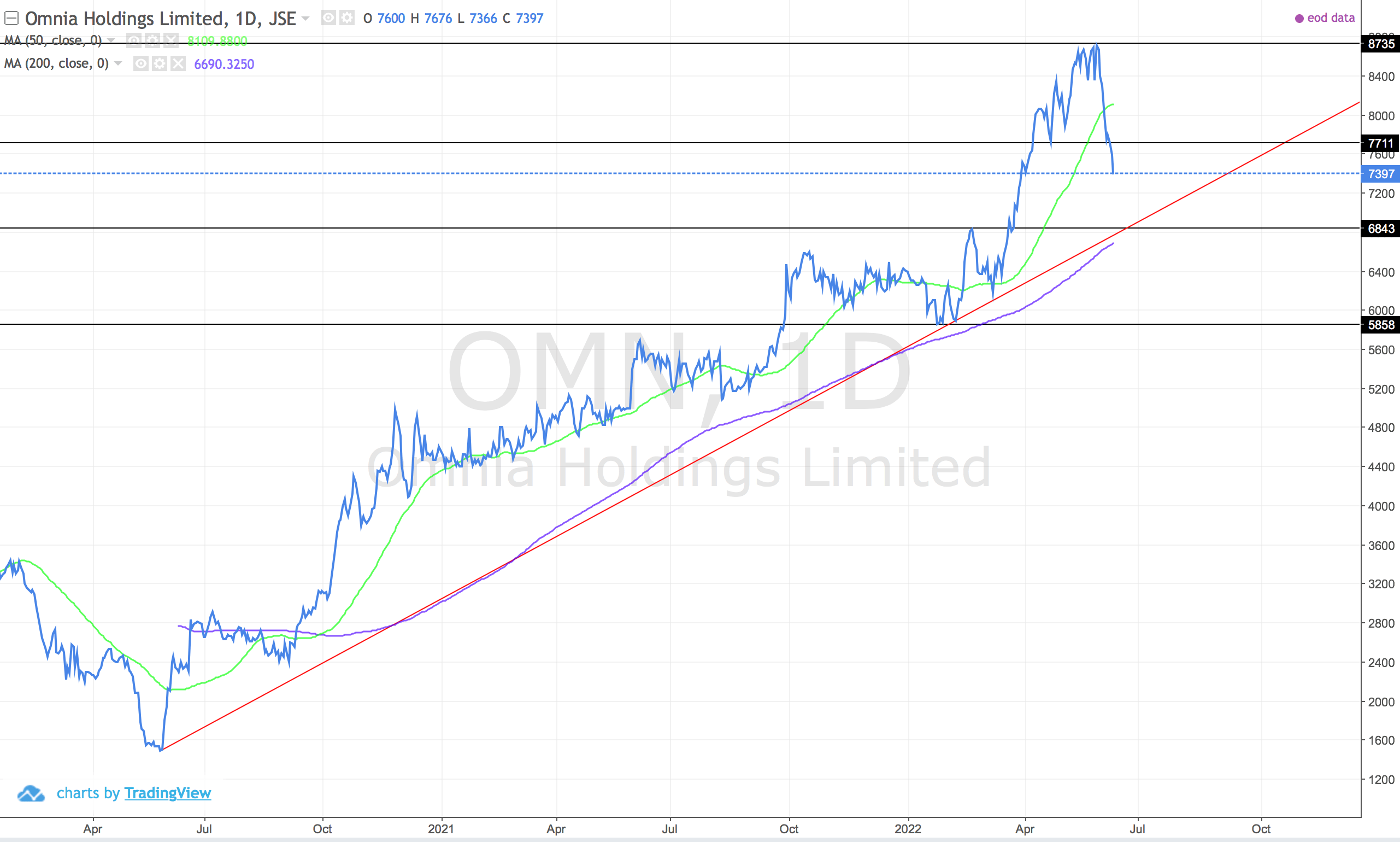 Continues lower to the trendline
JSE:SAP (Sappi)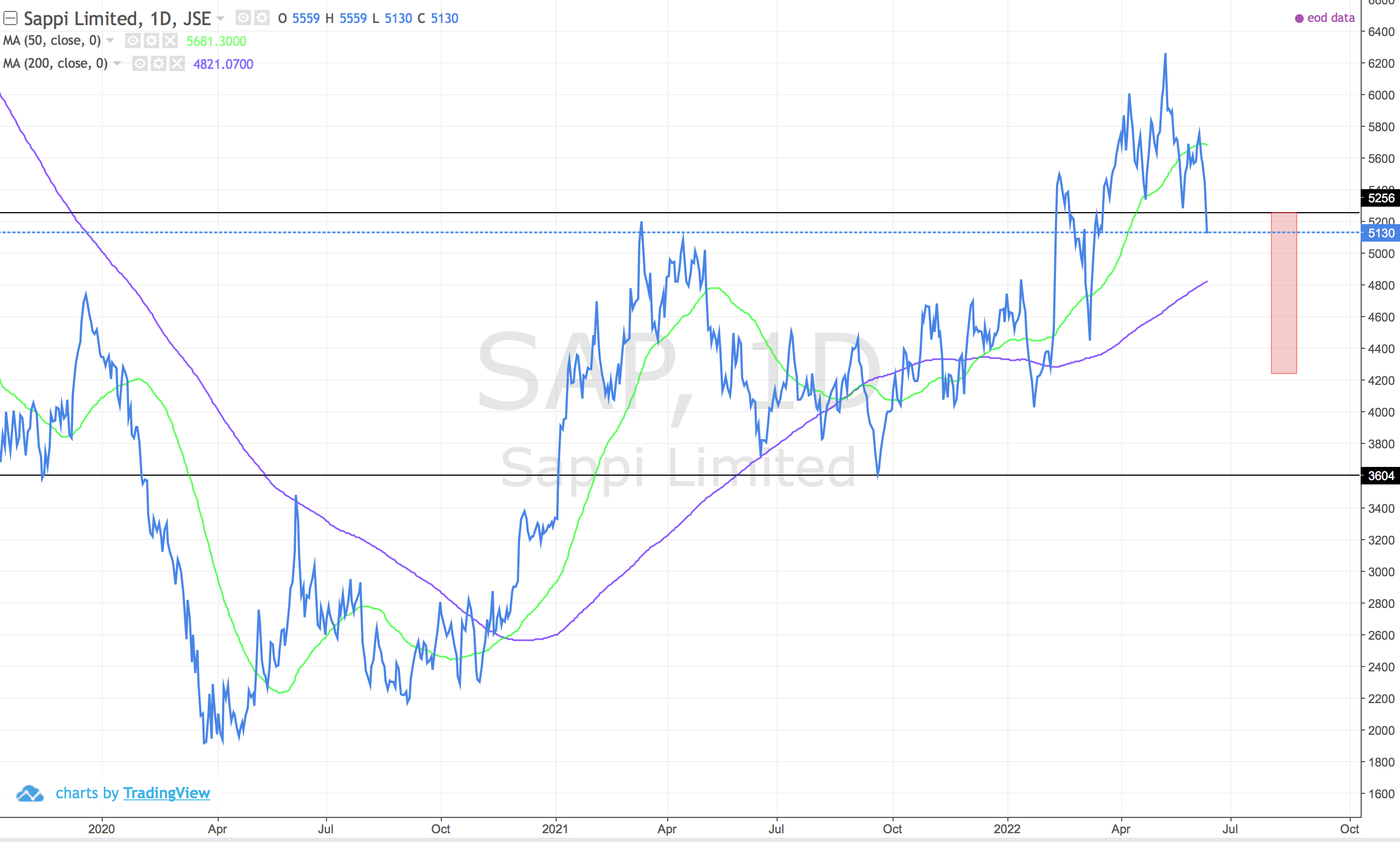 Negative break. Still in an uptrend but the head and shoulders pattern favours a move to 4300.
JSE:THA (Tharisa)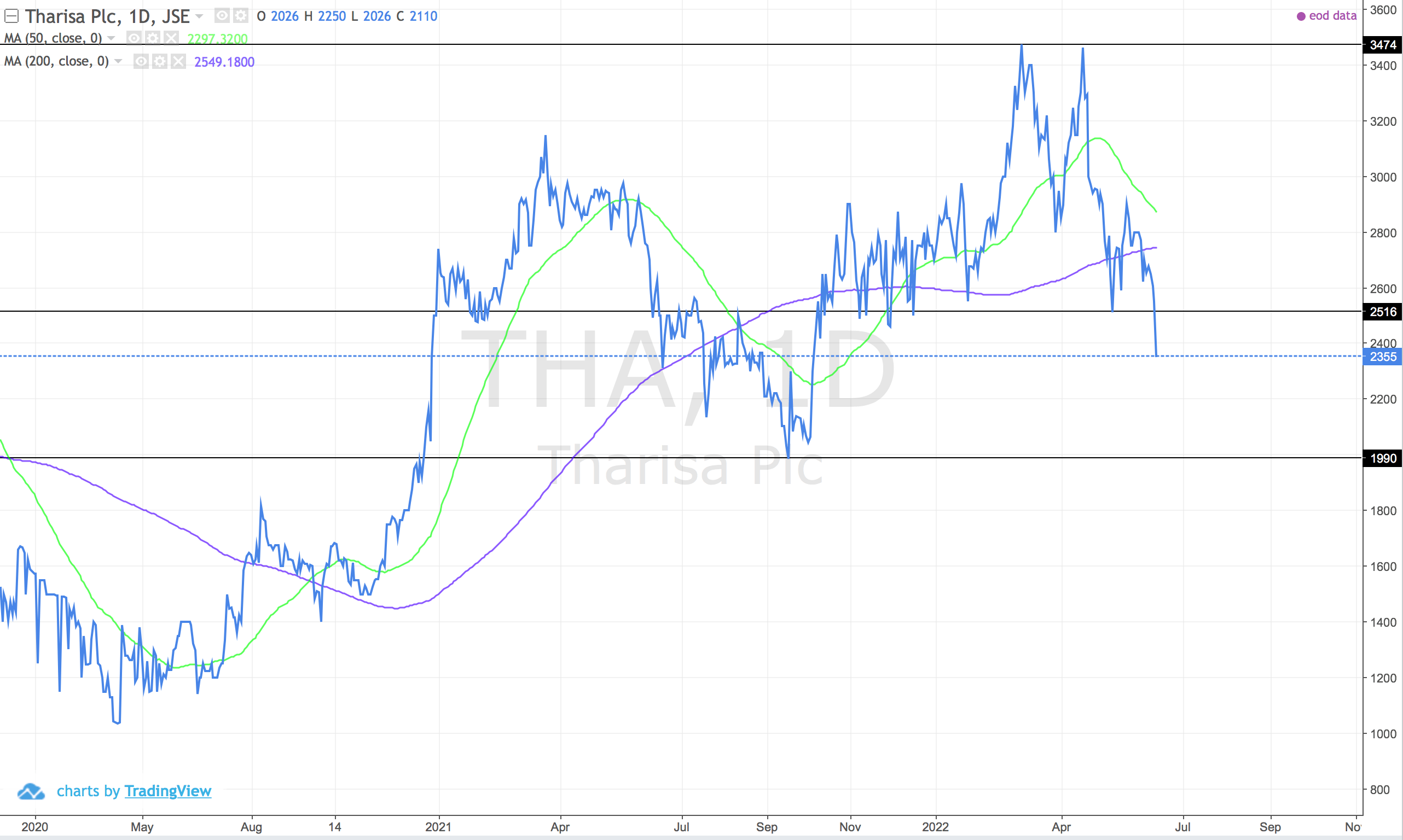 Negative break. Series of lower highs and lower lows - down from the double top. Incoming death cross.
JSE:OMU (Old Mutual)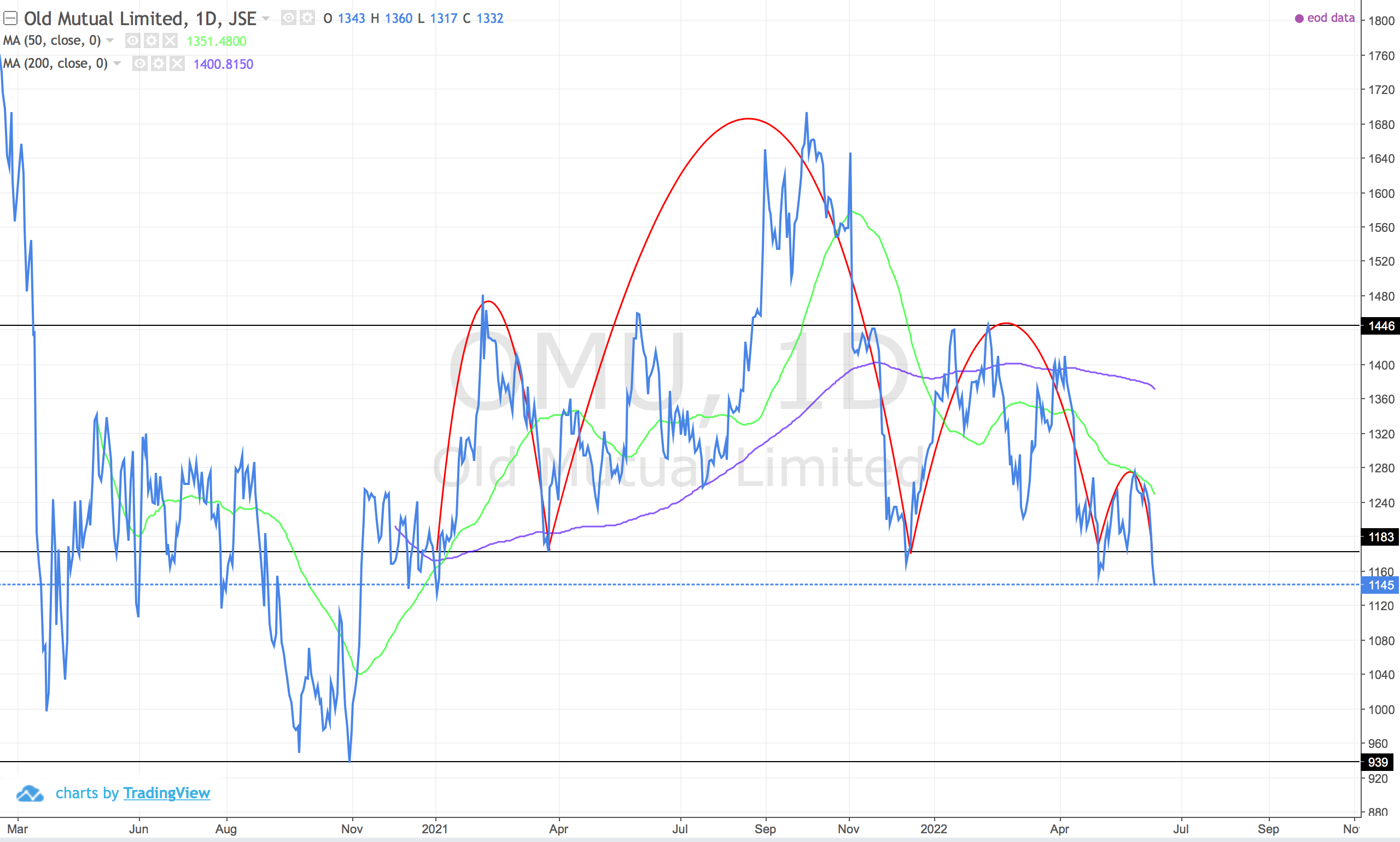 Negative break. Head and shoulders pattern - projecting much lower.
JSE:AFT (Afrimat)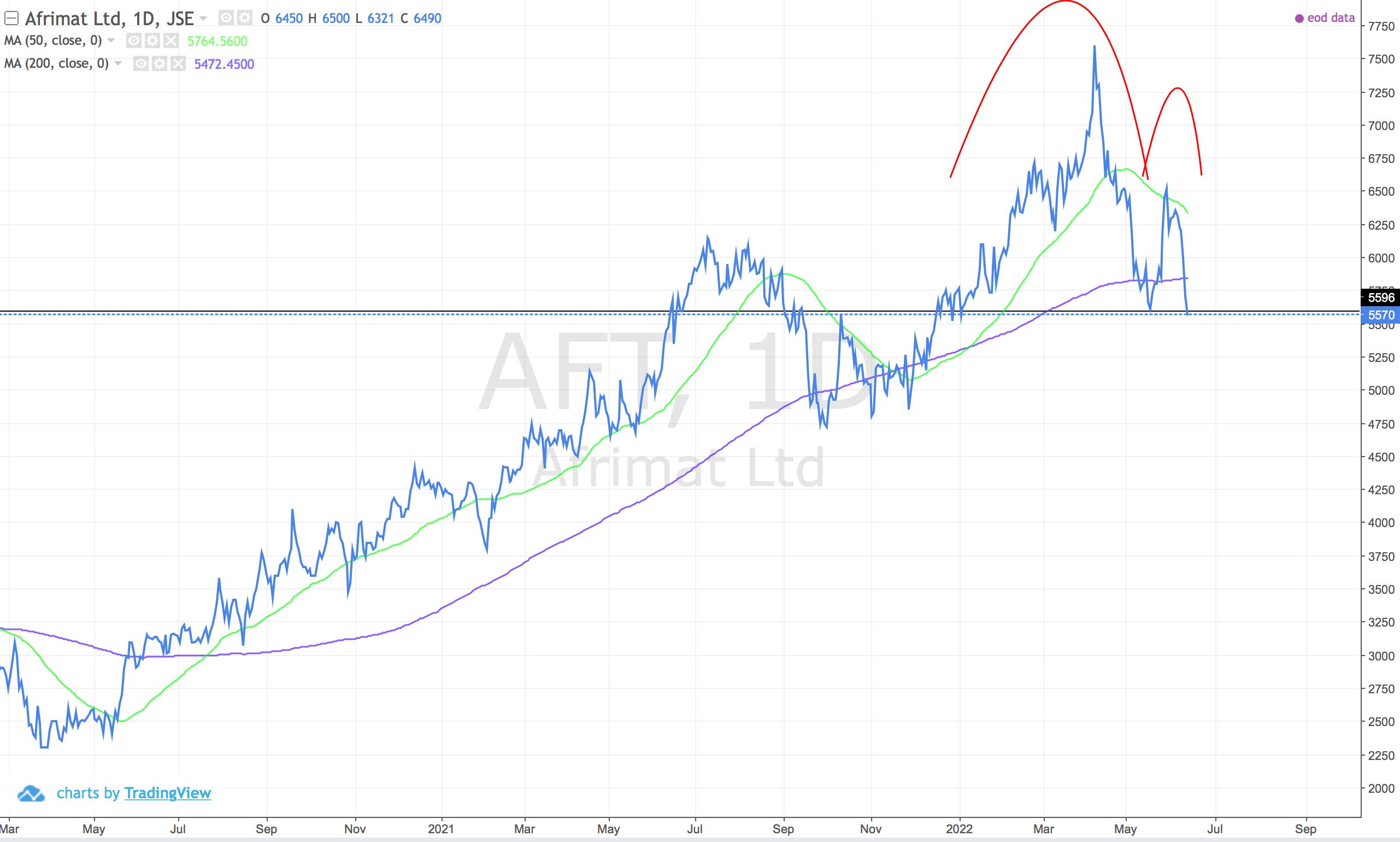 Negative break from the inverse cup and handle. Targetting 5000.
US:PYPL (Paypal)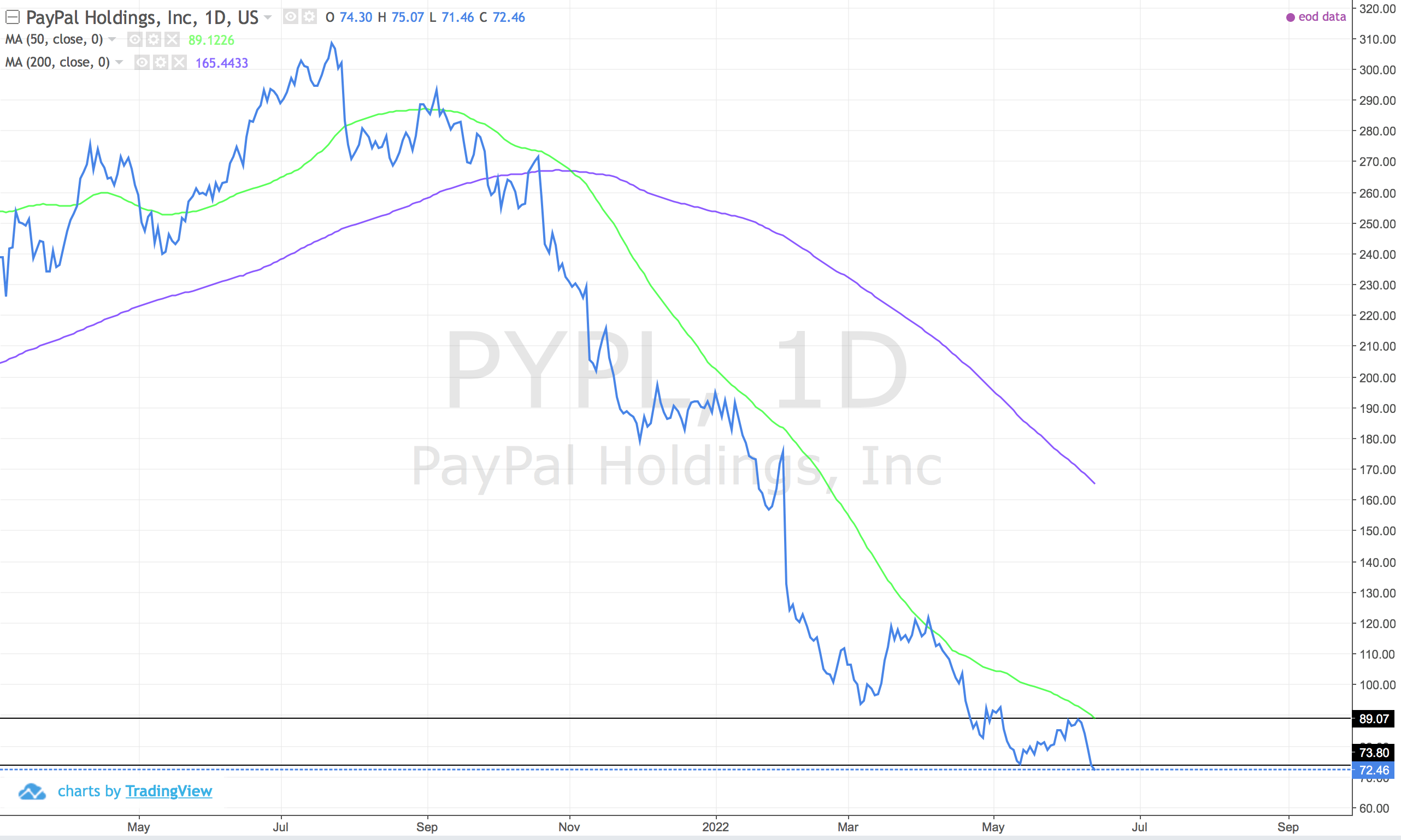 Negative break. Yet another lower low on the down trend.