breakouts
Breakouts: 14 April 2021
A look at breakouts on some JSE and US stocks and ETFs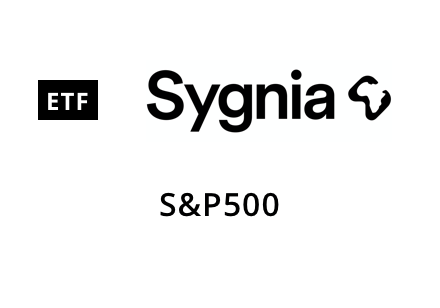 JSE:MTN (MTN)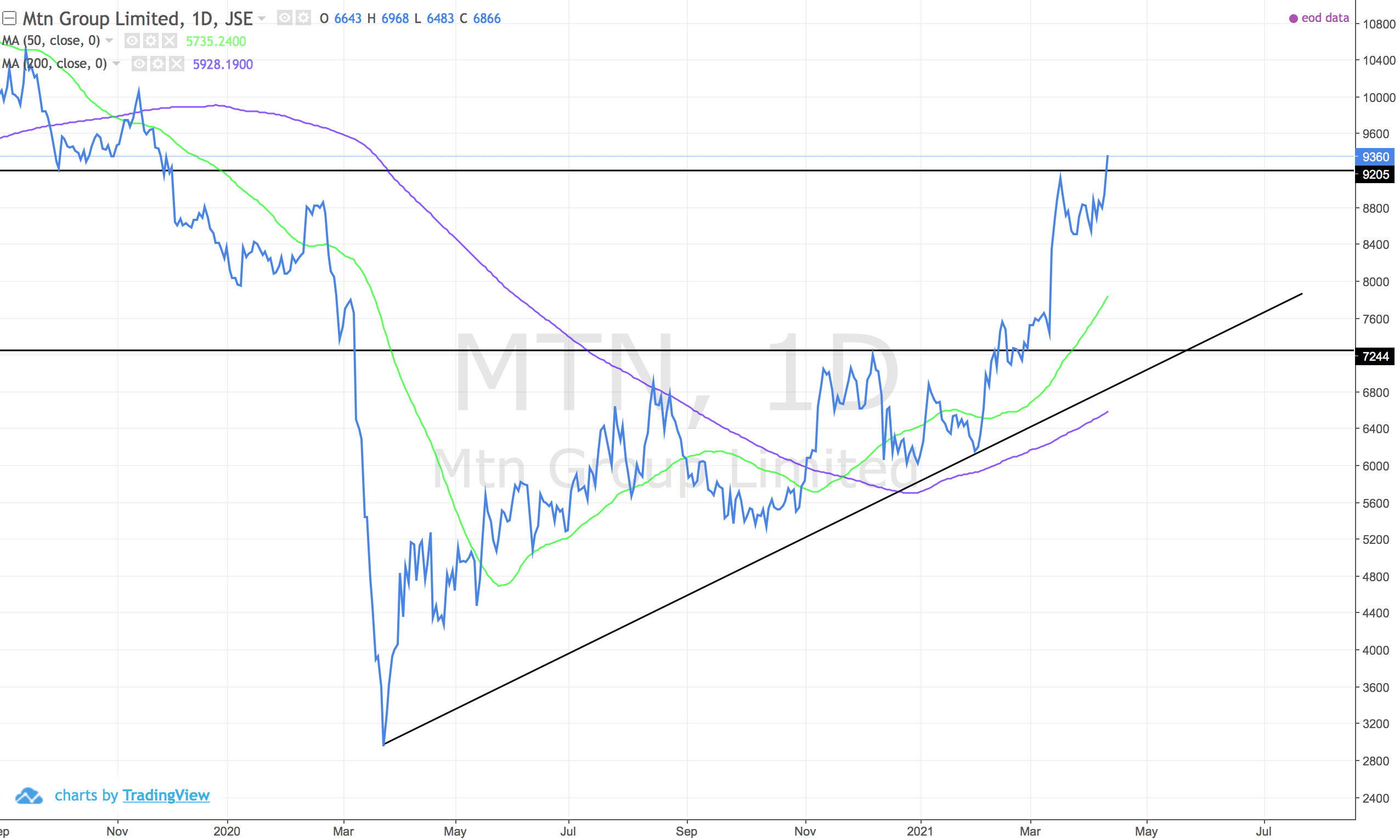 Another big cup and handle breakout. The price is looking to continue in the direction of the moving averages.
Initially picked up the move in breakouts 11 February 2021
JSE:SYG500 (Sygnia SP500 ETF)
Break above the small inverse head and shoulders neckline. Backed by the 50MA and 200MA pointing up there is room to move to 6500.
JSE:SHP (Shoprite)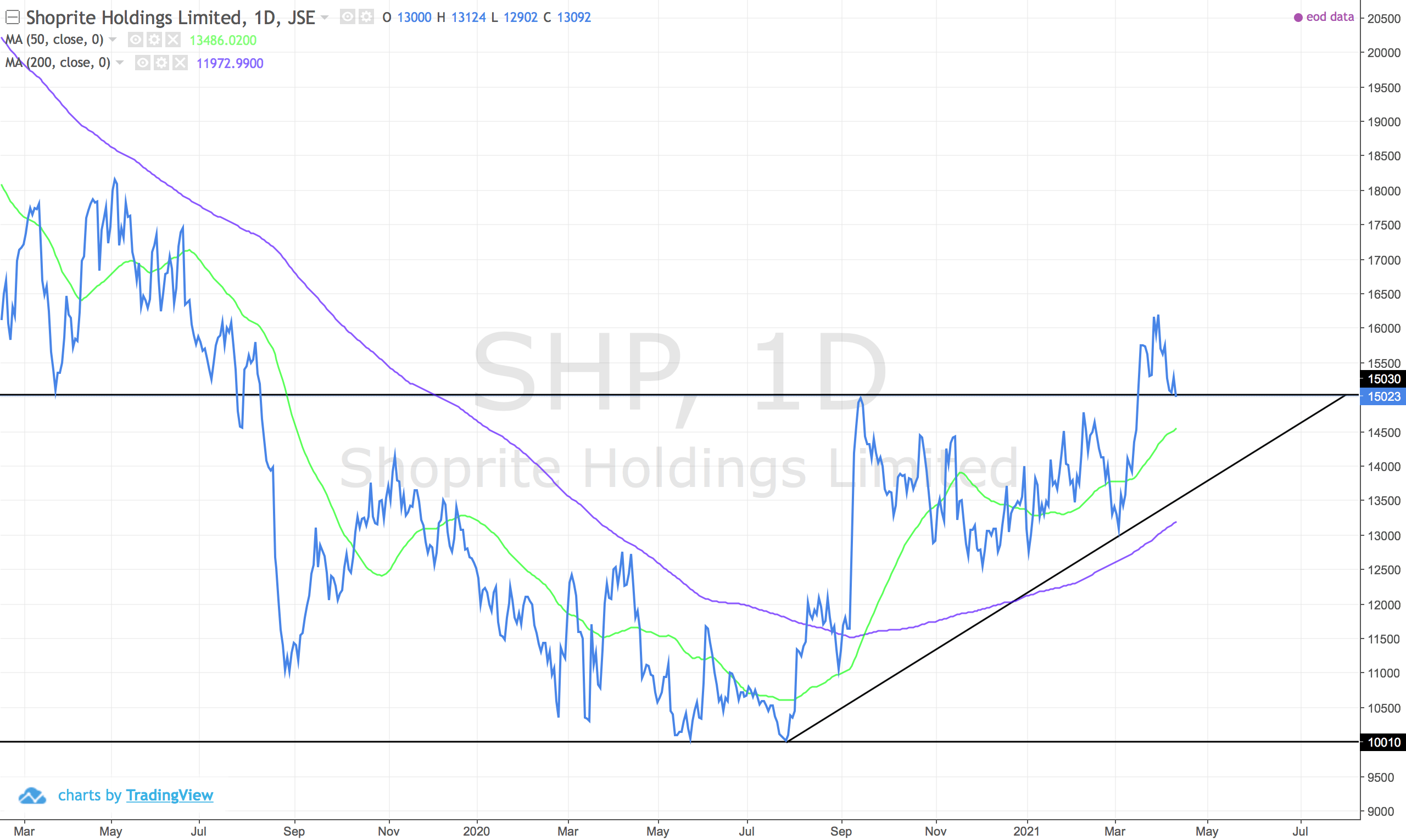 Whipsaw back to touch an area of interest - previous support and resistance at this 15000 level. A potencial entry however I am already in the trade and my rules say:
Never add to a losing trade.
INDX:NDX (Nasdaq 100)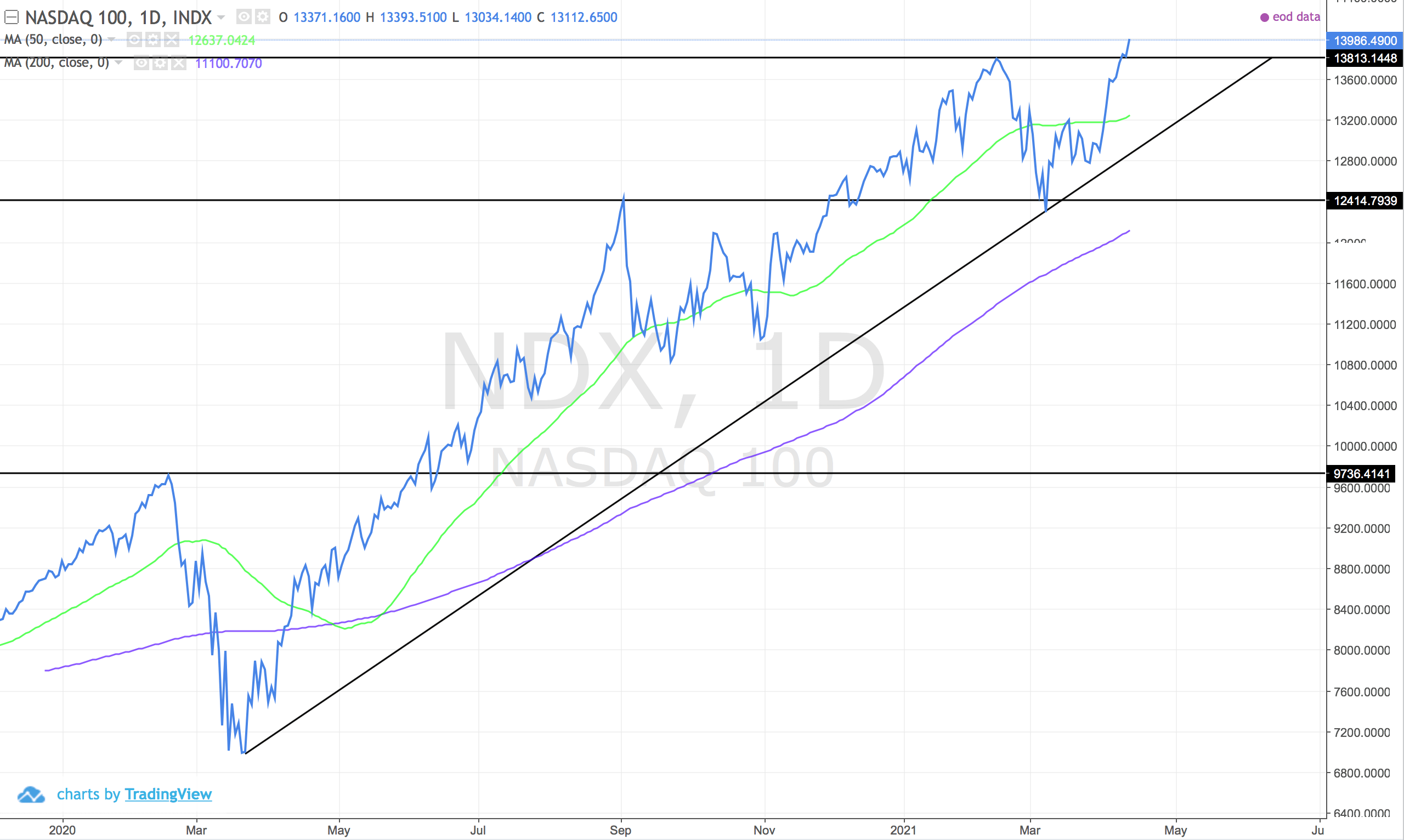 Breakout for a new high.
US:NVDA (Nvidia)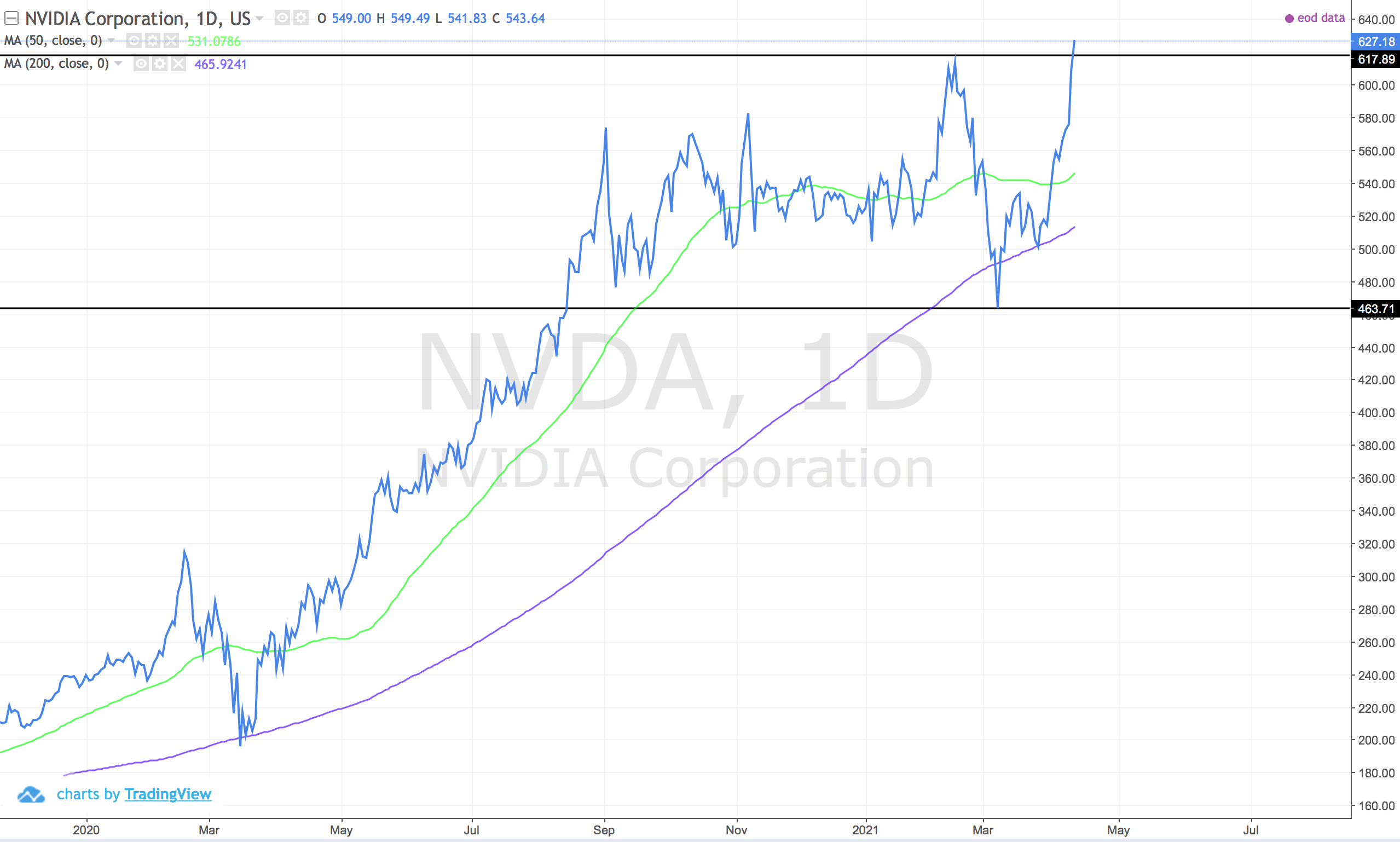 Breakout from the sideways channel...dramatically.
US:INDA (iShares MSCI India ETF)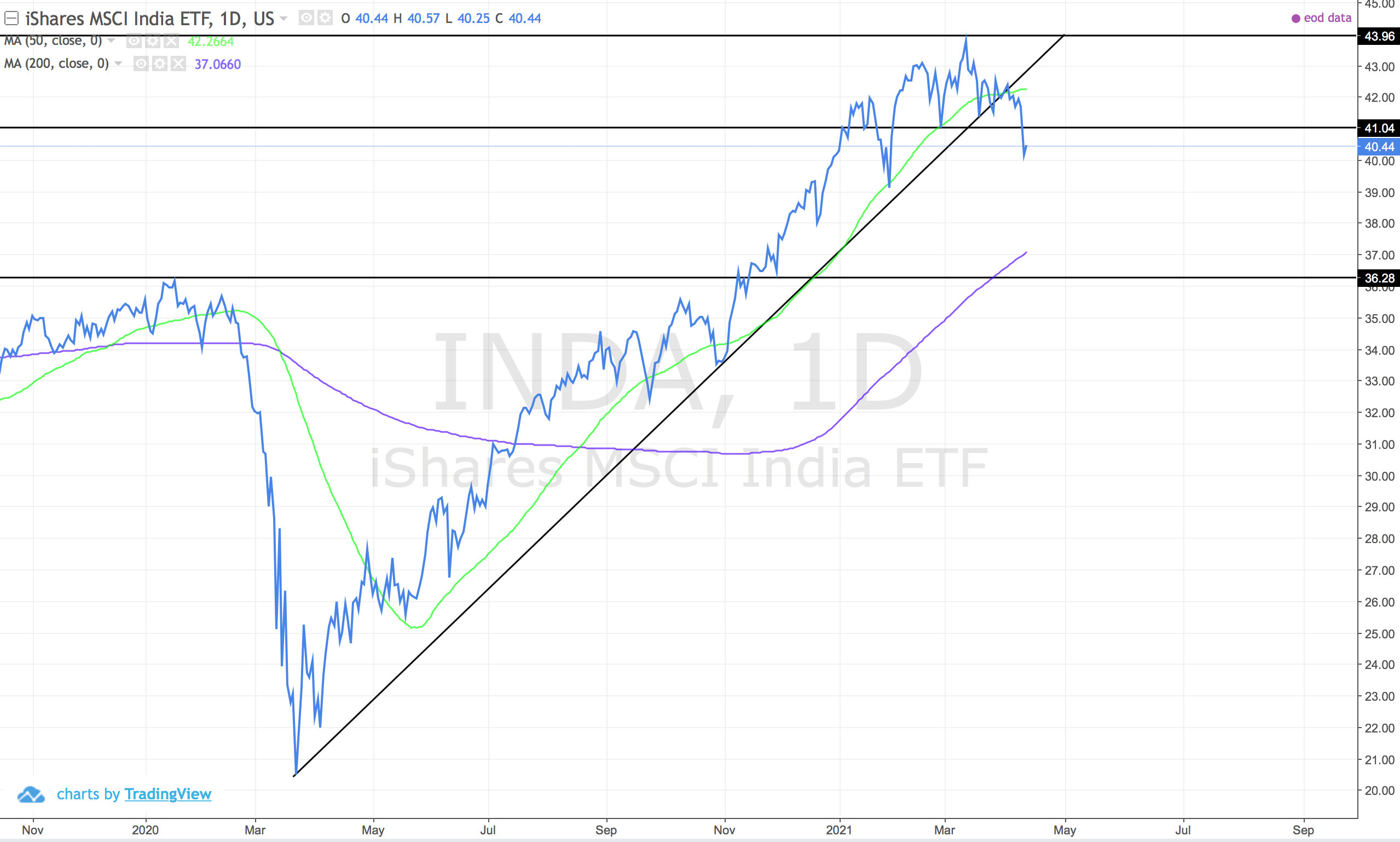 Only negative break of the day. Lower low and break of upward trendline.
Not looking good.