breakouts
Breakouts: 13 October 2020
I miss an opportunity with Cloudflare and take a look at Sibanye, Mediclinic and Alviva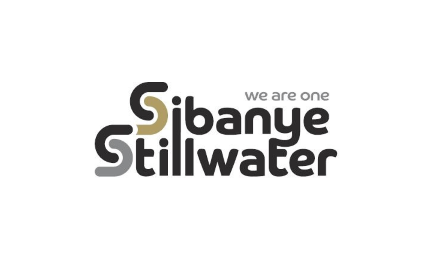 SSW (Sibanye Stillwater)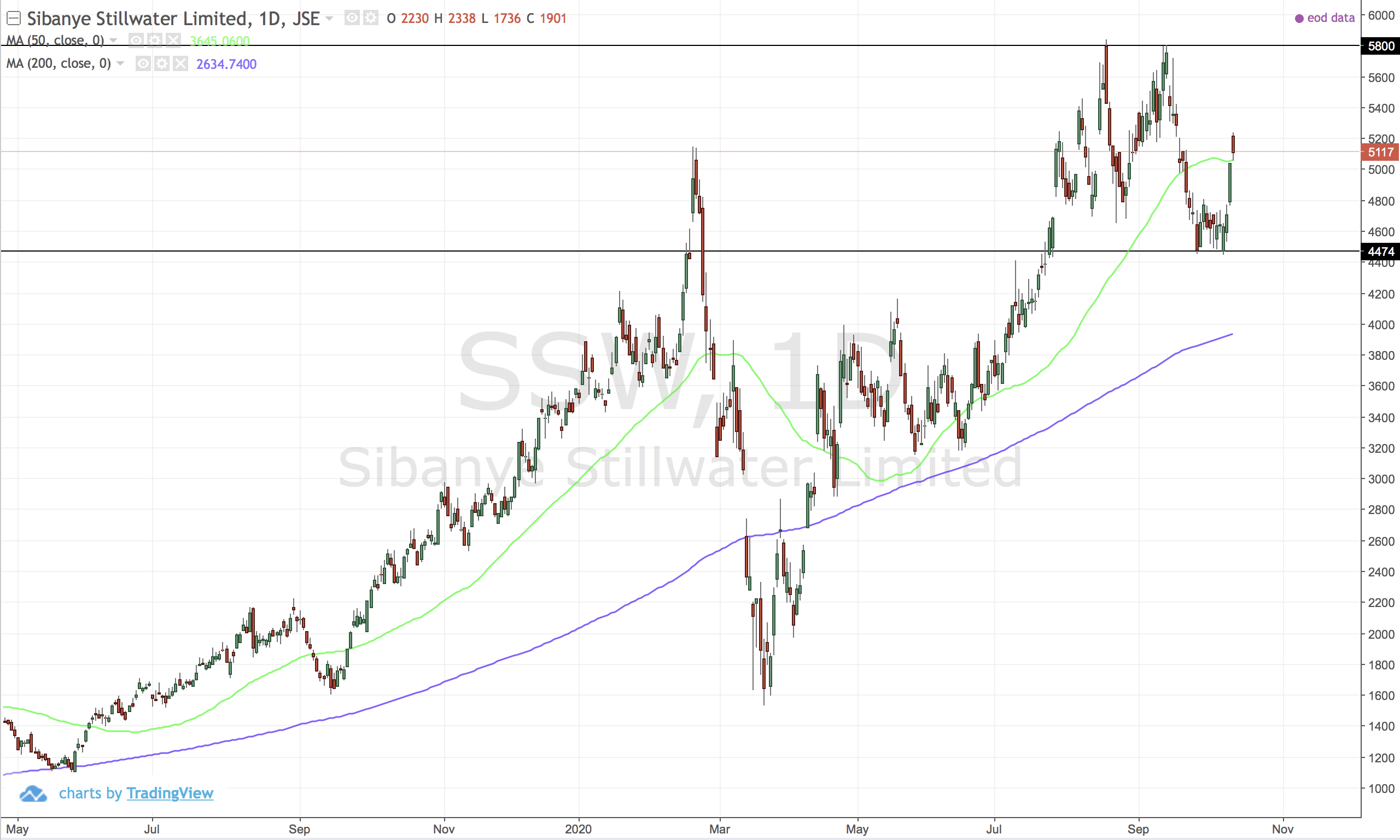 Support line clear now at 4474. Time to target 5800 and beyond...
AVV (Alviva)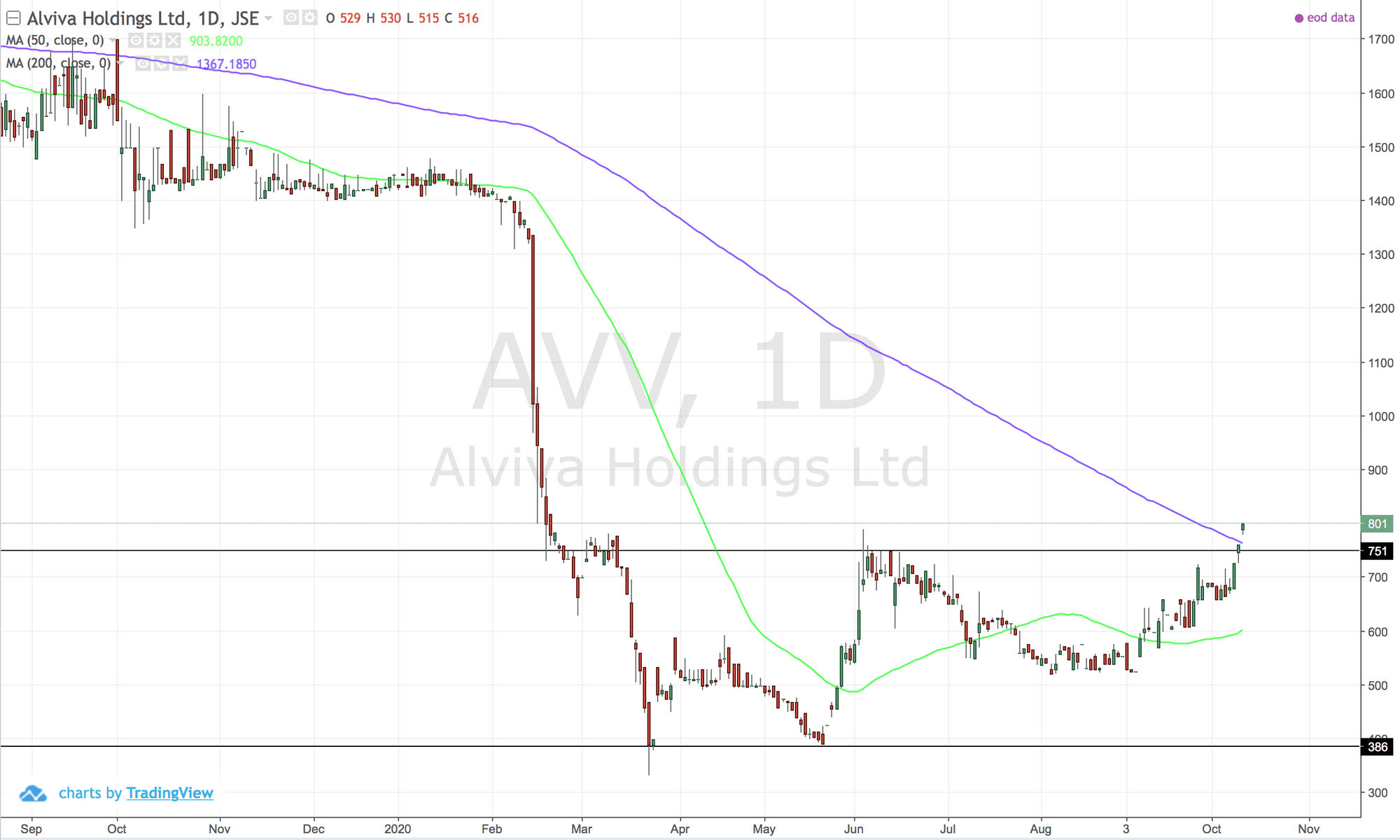 Cup and handle break. 50MA pointing up however the 200MA is still down. One for the speculators. I need more evidence that the trend is up.
MEI (Mediclinic)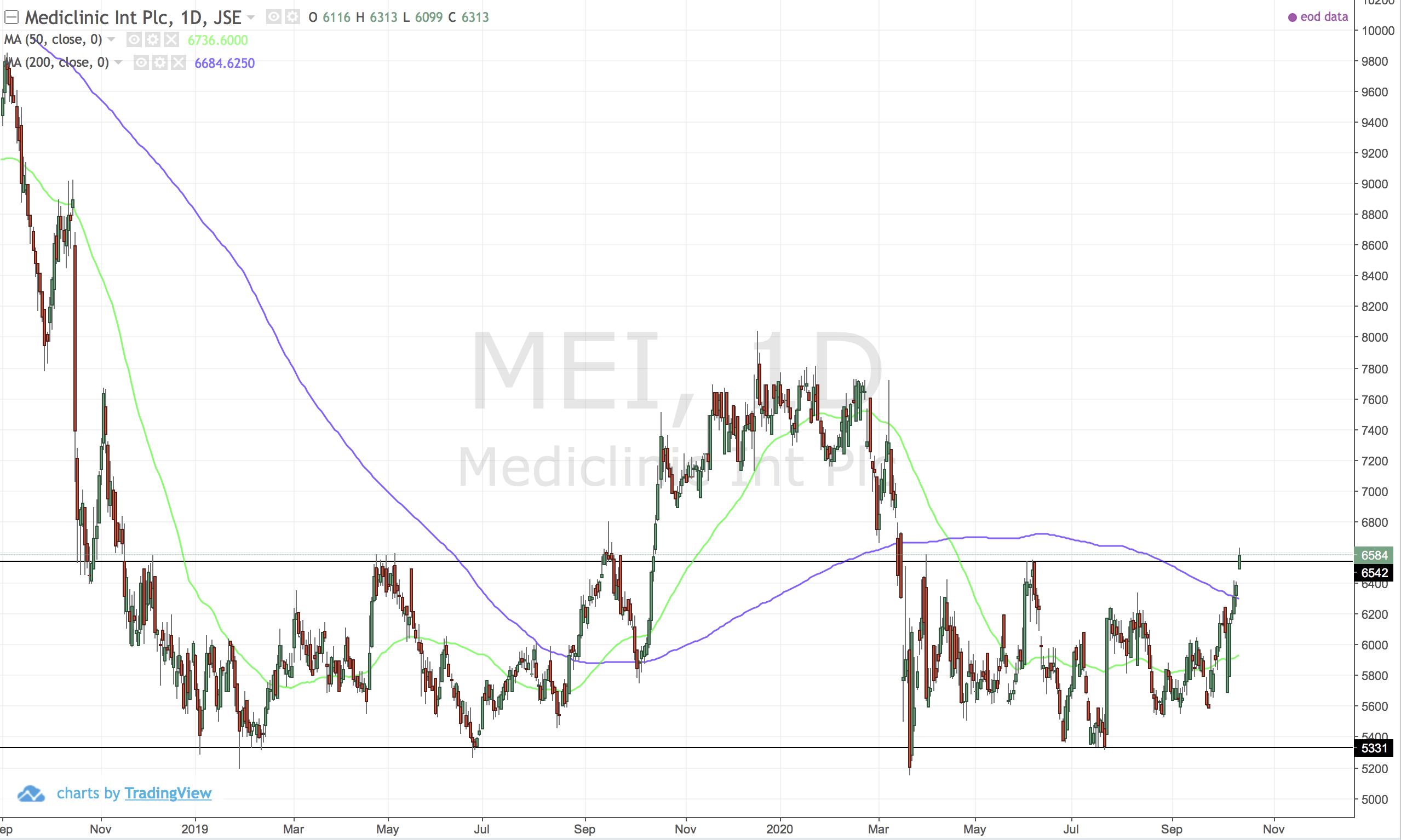 Still looks a bit sideways / head and shoulders. A break out of resistence for move to 7800 is need to start this trend.
STX500 (Satrix SP500 Feeder)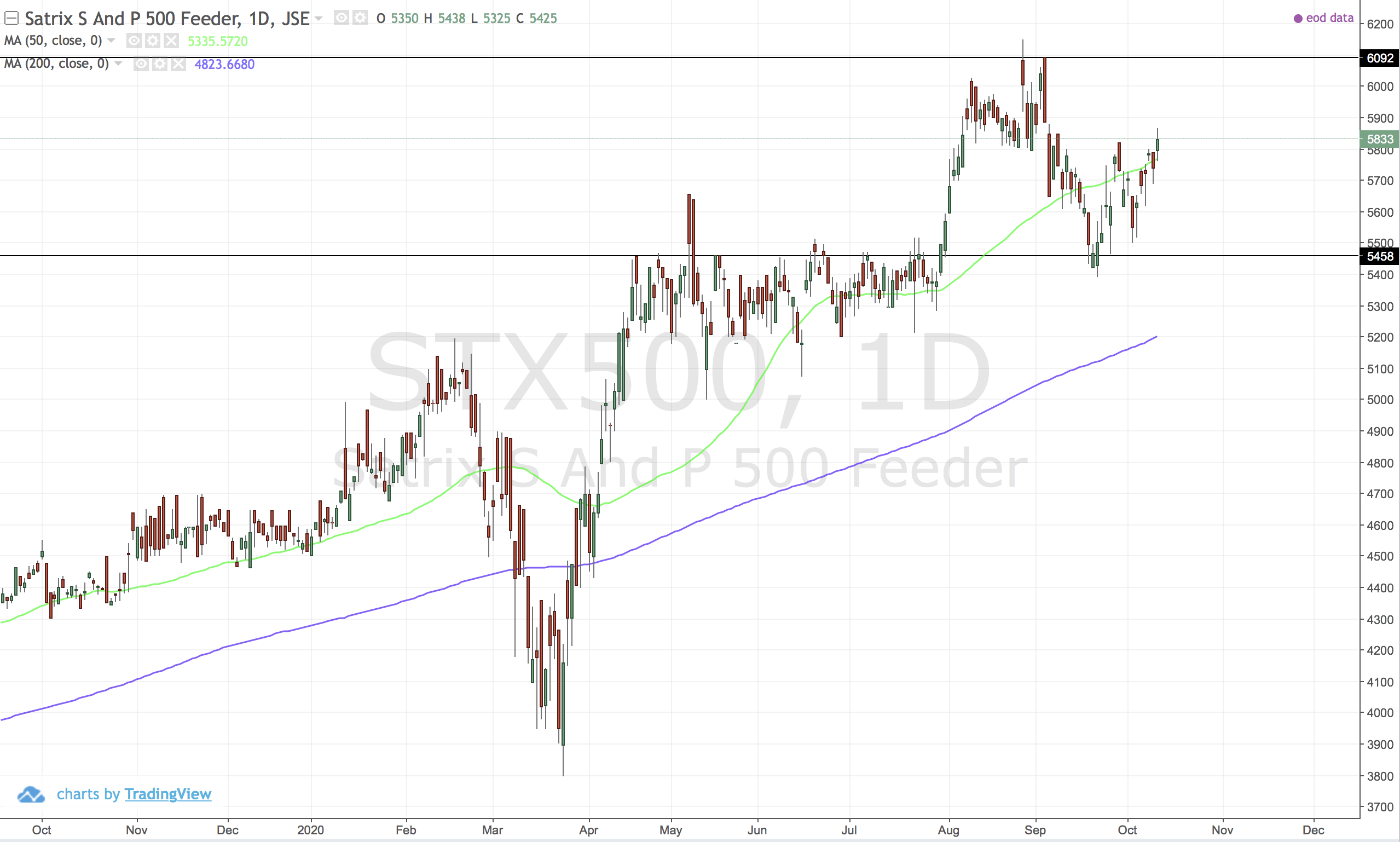 Higher high and higher low. Keeping with the trend...a move to new highs perhaps.
GOOG (Google)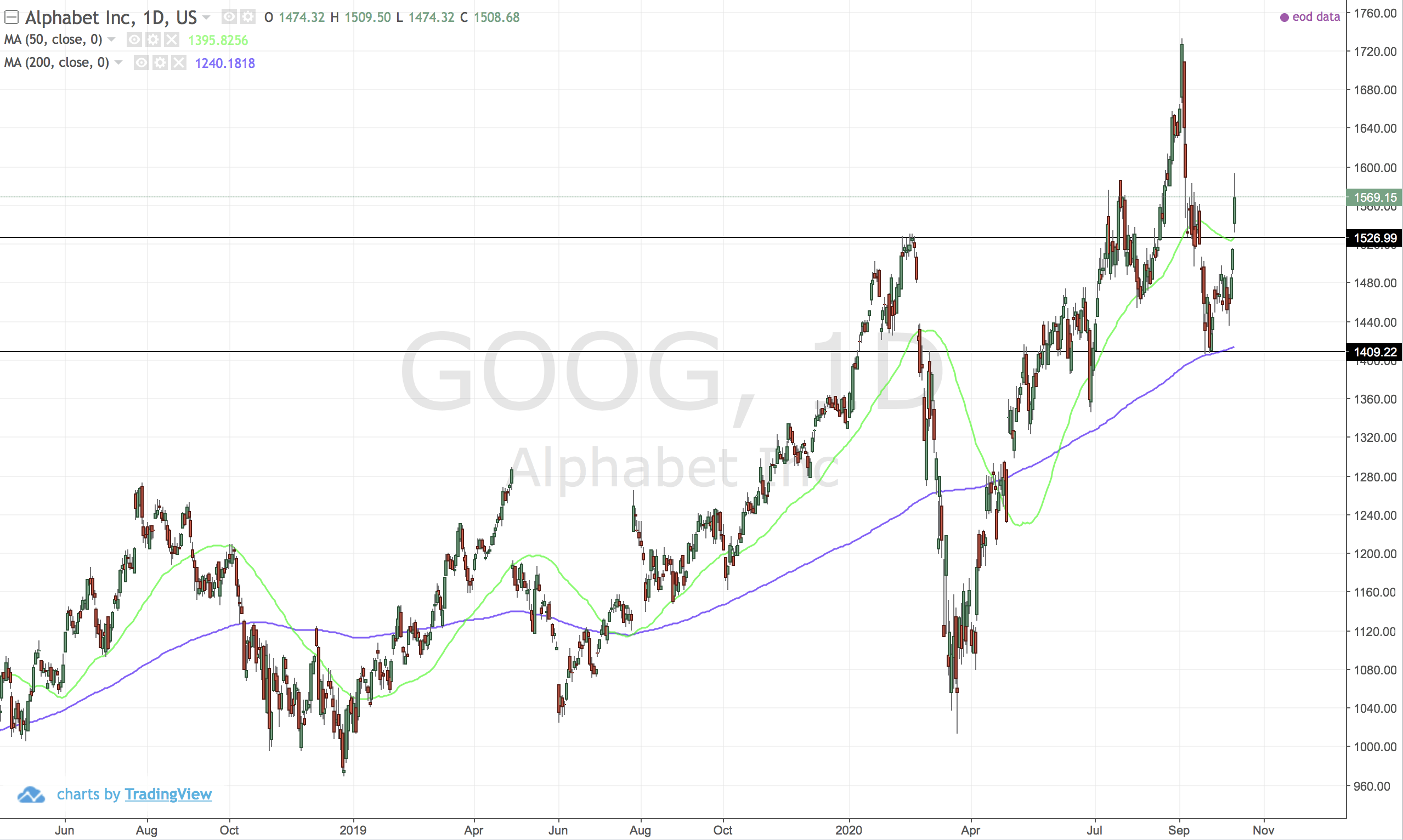 Some erratic moves but now it has broken out of the channel. New highs coming.
VDC (Vanguard Consumer Staples)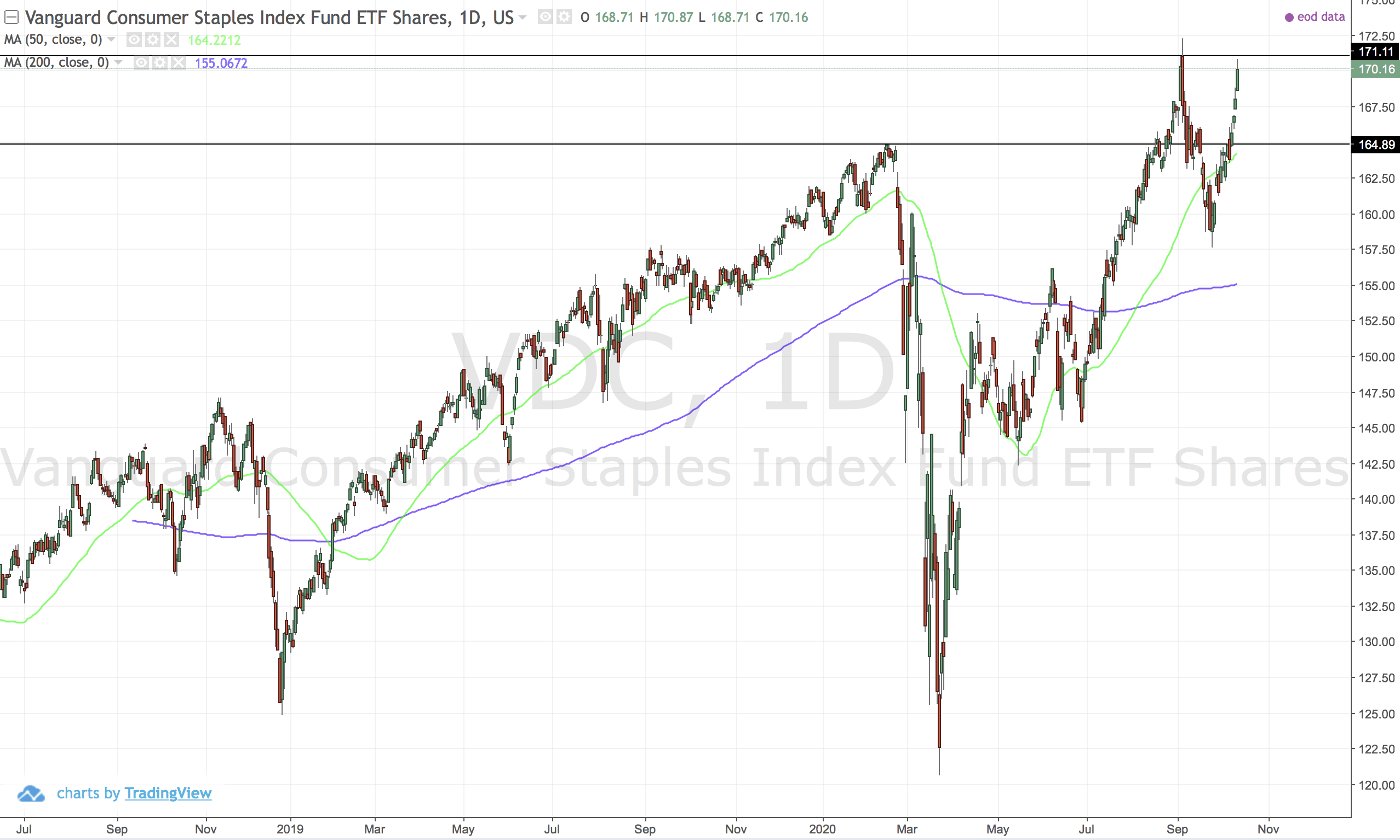 A little blip but this mighty ETF is knocking at the door again.
NET (Cloudflare)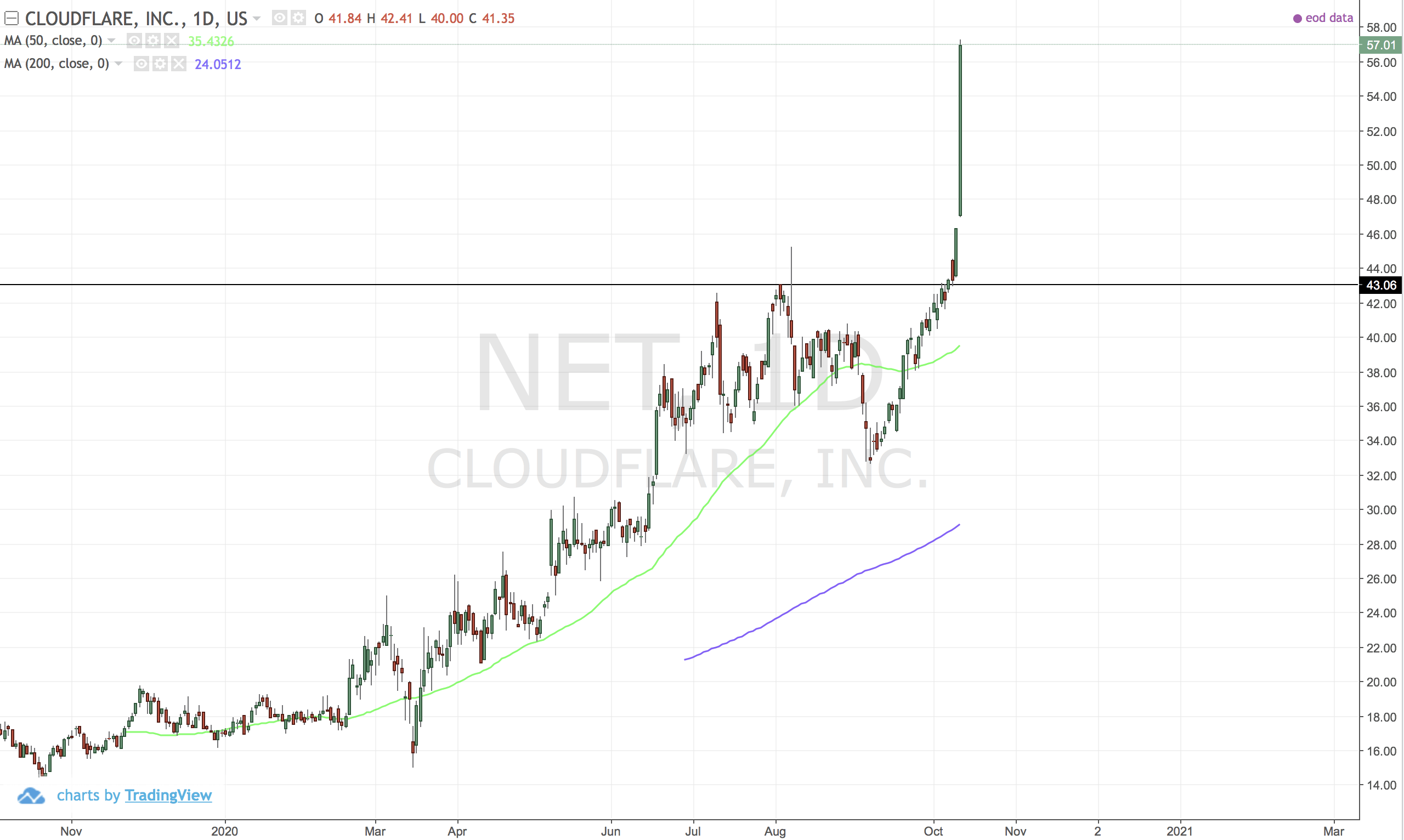 I tried to warn you. Cloudflare moved up 23% yesterday.
You can check my last few posts and I do mention cloudflare breaking out and I suggest it as a pick.
Unfortunately, I didn't take my own advice and wanted a small pull back before jumping in. Now I need to deal with that.
Happy trading!