breakouts
Breakouts: 11 June 2023
A few breakouts looked at recently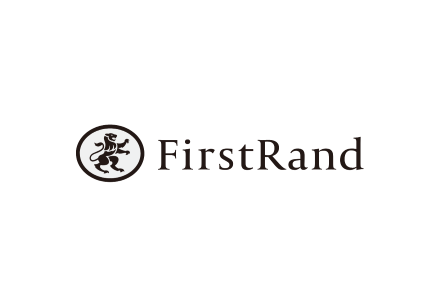 JSE:FSR (First Rand)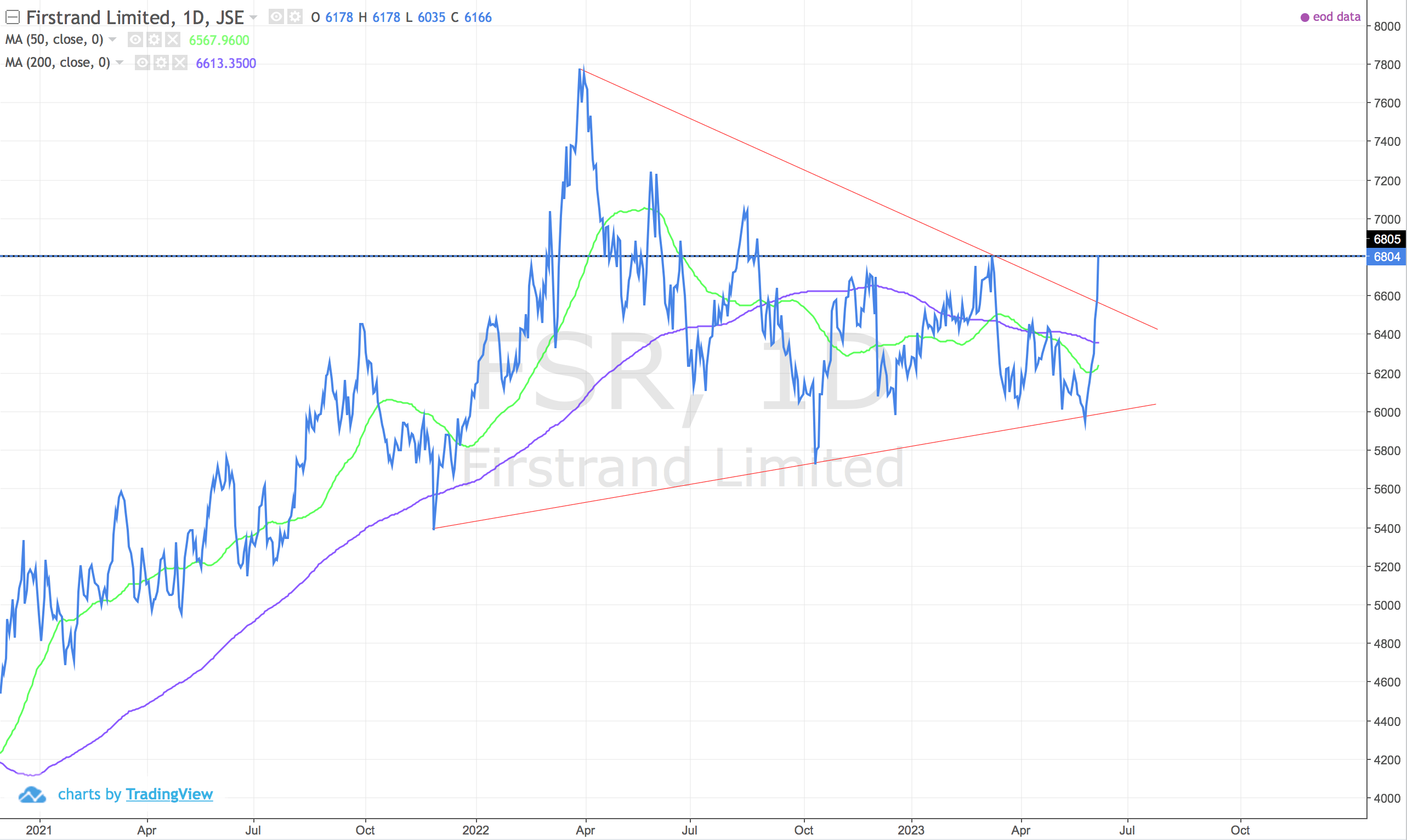 Positive break from a symmetrical triangle. Higher high. Looking to the next high at 7050.
JSE:SNV (Santova)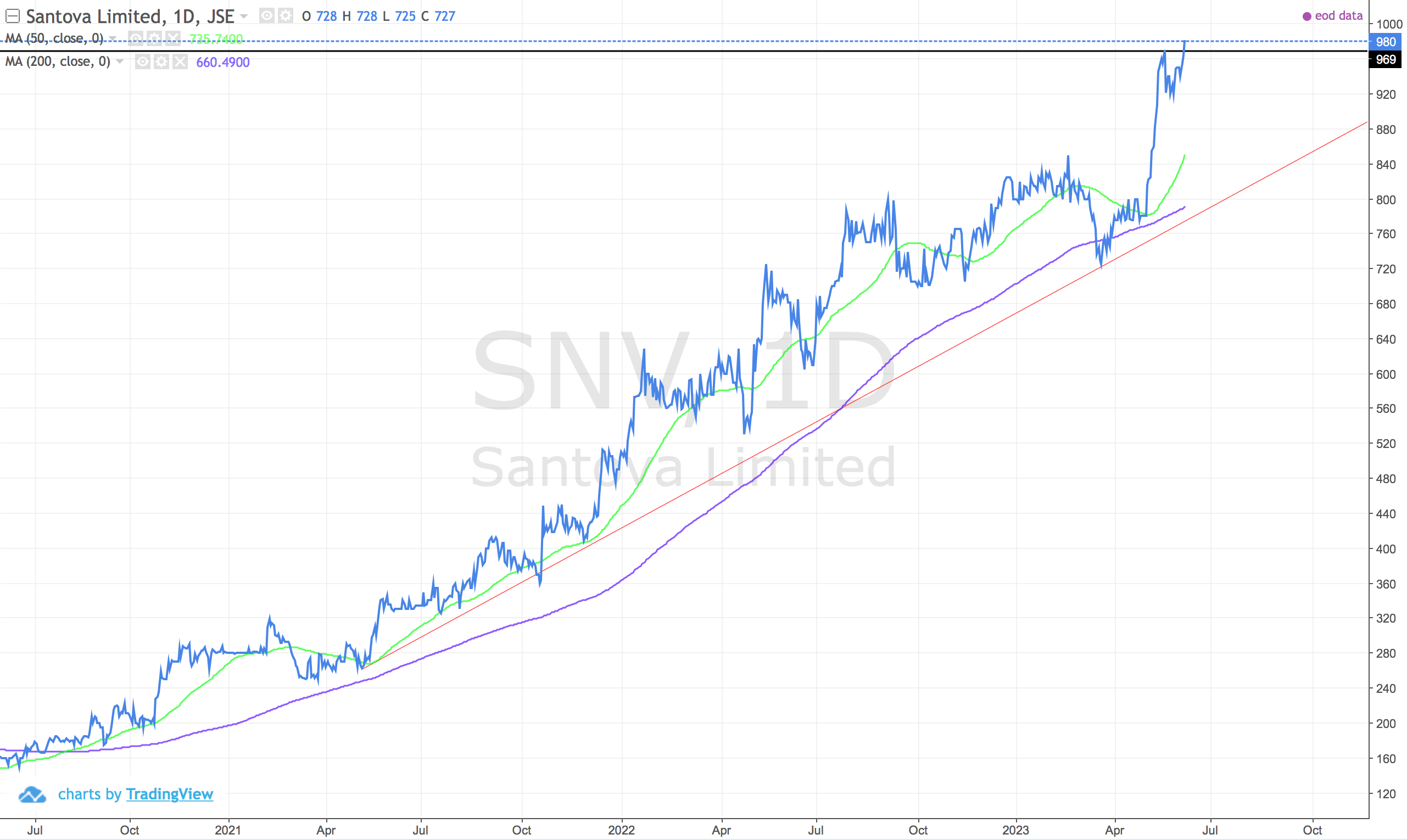 Positive break. Higher high. Continues on the road to 1000.
JSE:OMU (Old Mutual)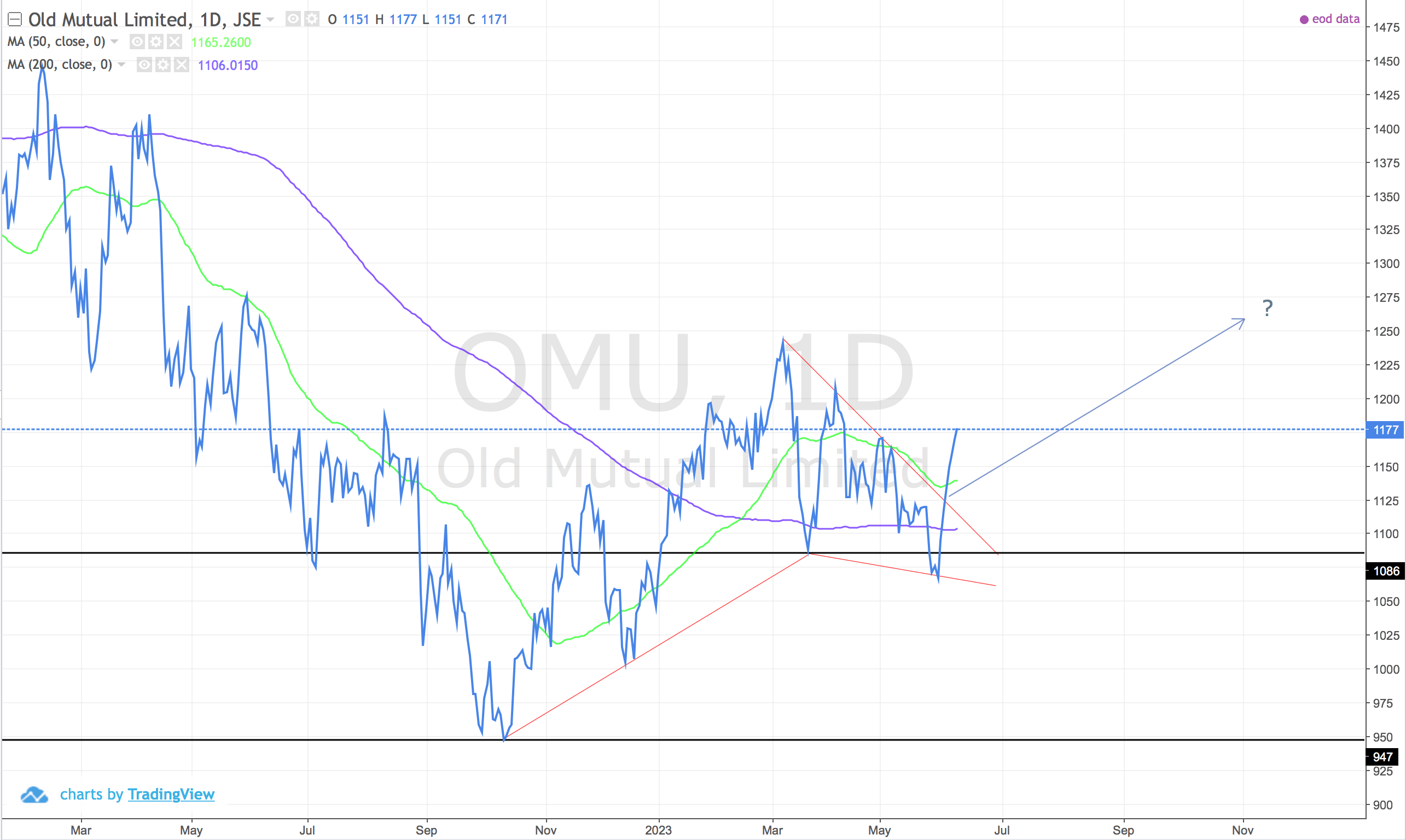 Positive break. A recent lower low and now a higher high. Looking like a bull flag or falling wedge. Target to the upside is 1250. Trend is sideways and currency may need to play ball. Not sure. Zooming out chart does not look lekker.
US:WMT (Walmart)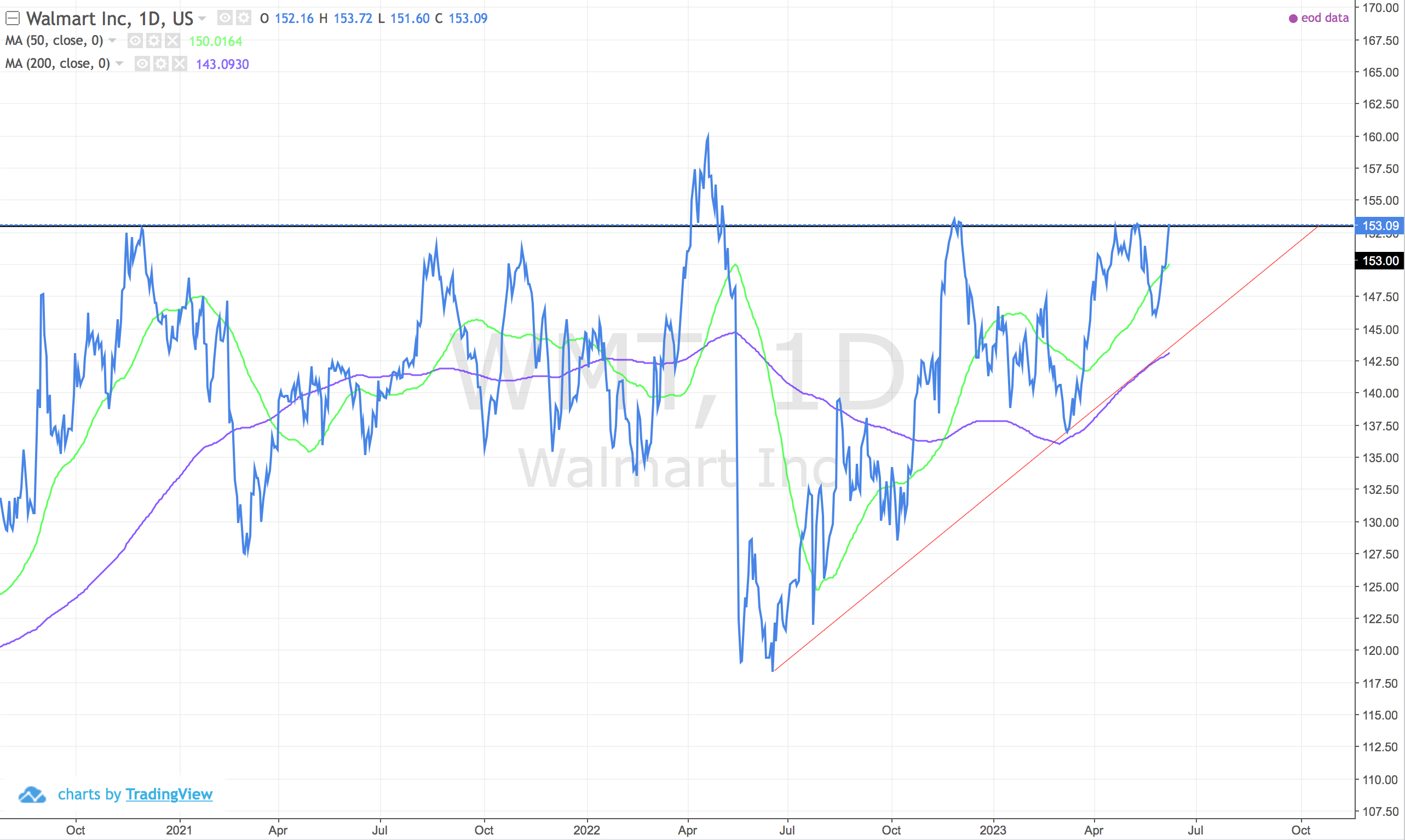 Positive break. Had a long period of base building and now many signs are pointing to upward movement. The trend - 50MA and 200MA - are pointing up. There have been a series of higher highs and higher lows. First stop $160.