breakouts
Breakouts: 8 August 2023
Some breakouts over the past week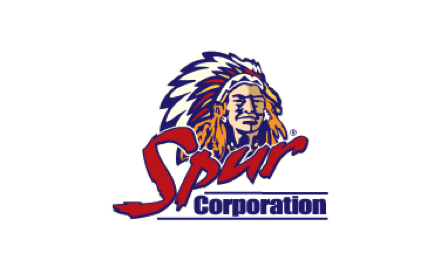 JSE:EXX (Exxaro)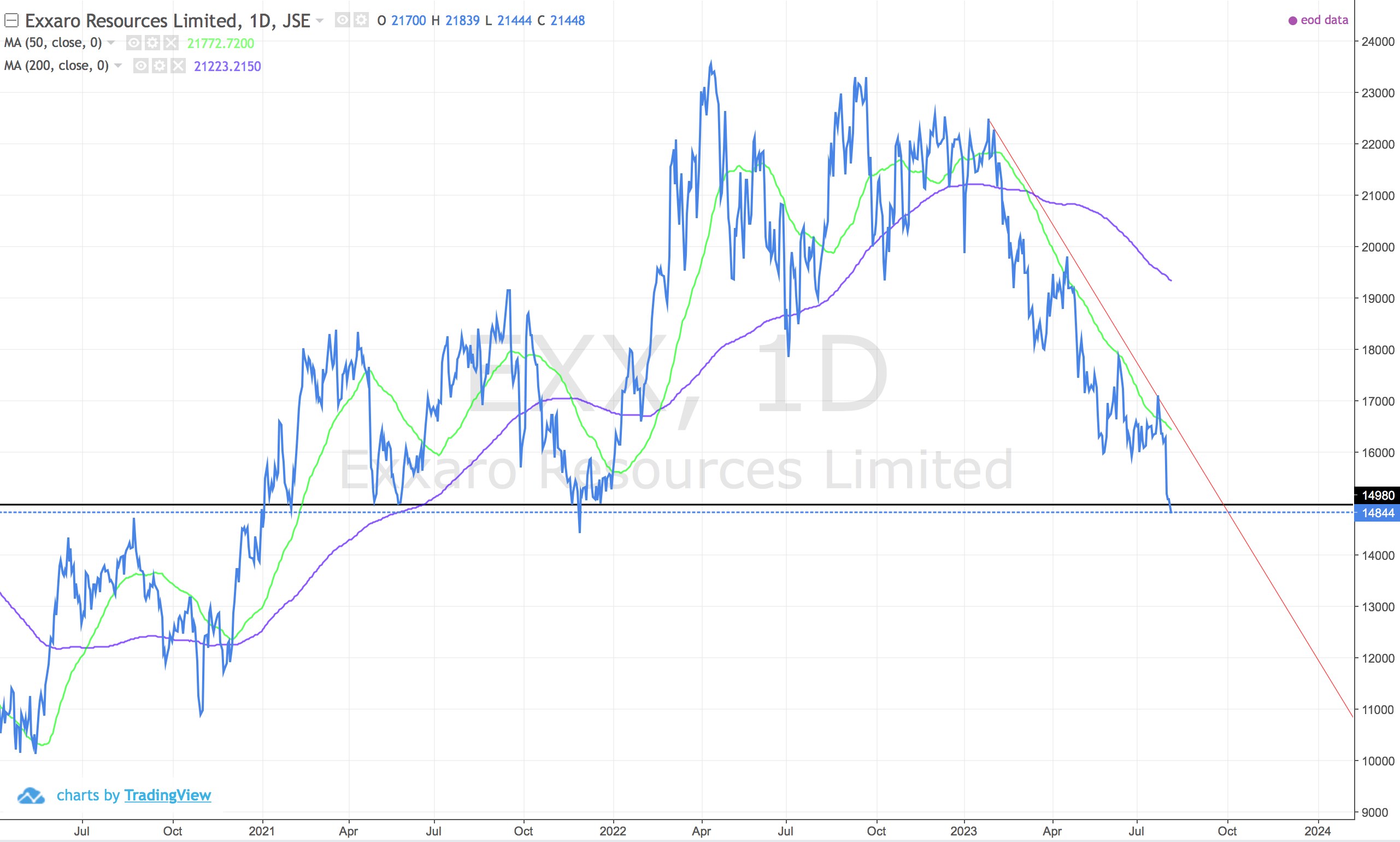 Negative break. Significant lower low for this stock in a strong down trend. Next target is 11700 perhaps some support at 13850 first.
JSE:SUR (Spur)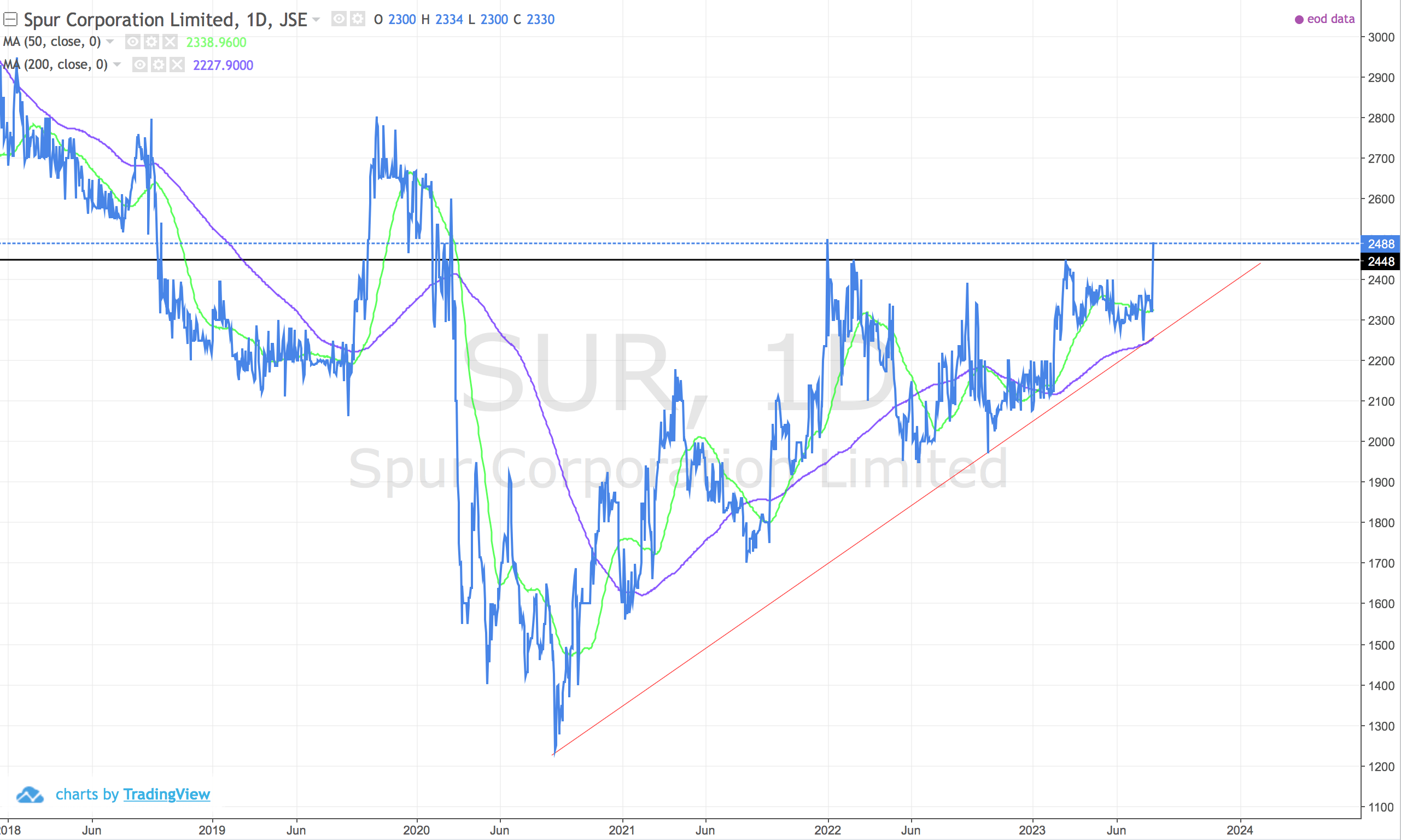 Positive break of the ascending triangle. Opening up 2600 as the next target.
JSE:AFE (AECI Limited)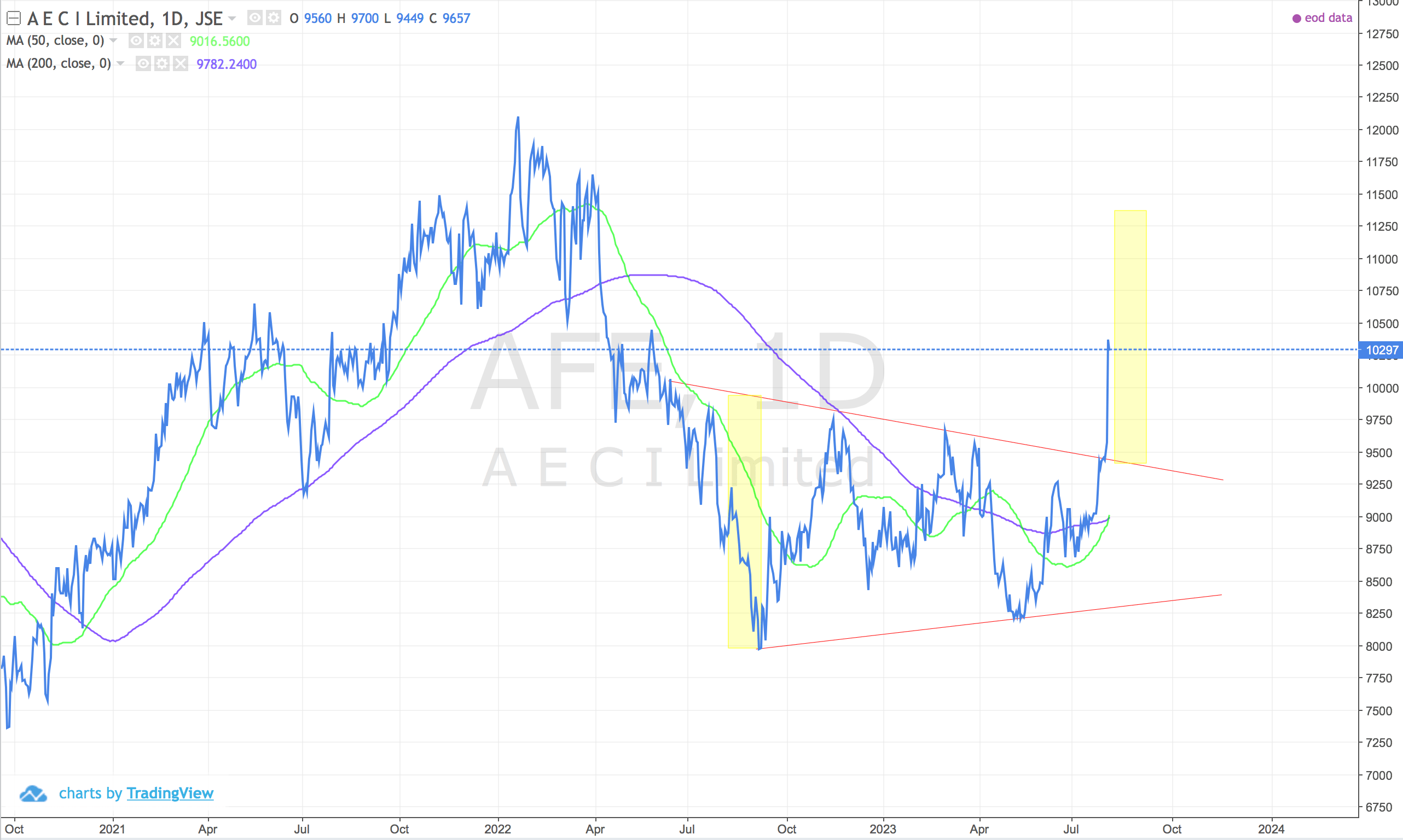 Positive break from the symmetrical triangle. Full target is 11360.
JSE:CPI (Capitec)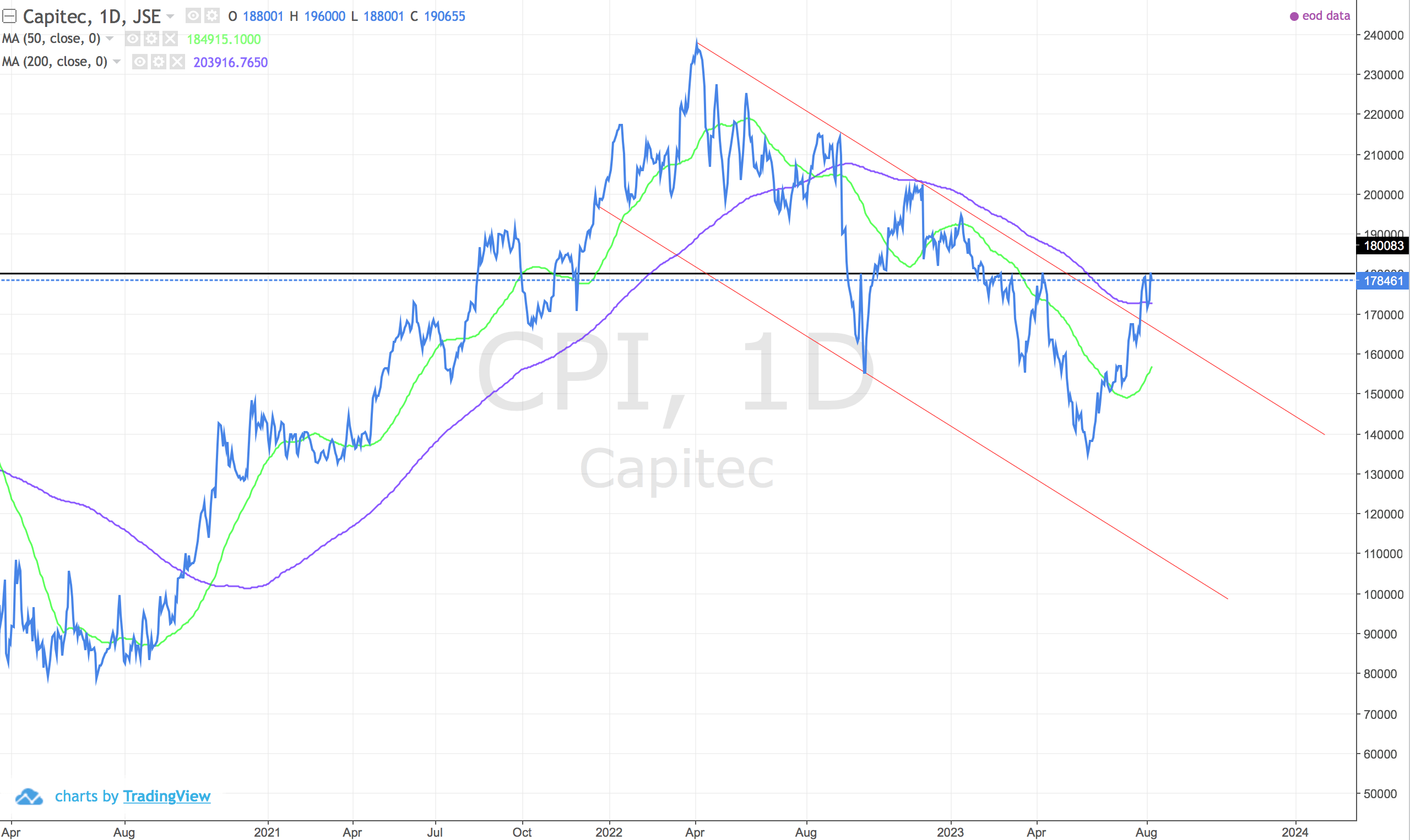 Positive break. Potentially a bull flag breakout here. Downward channel appears to be over and evidence is accumulating for the start of an up trend.
JSE:JBL (Jubilee)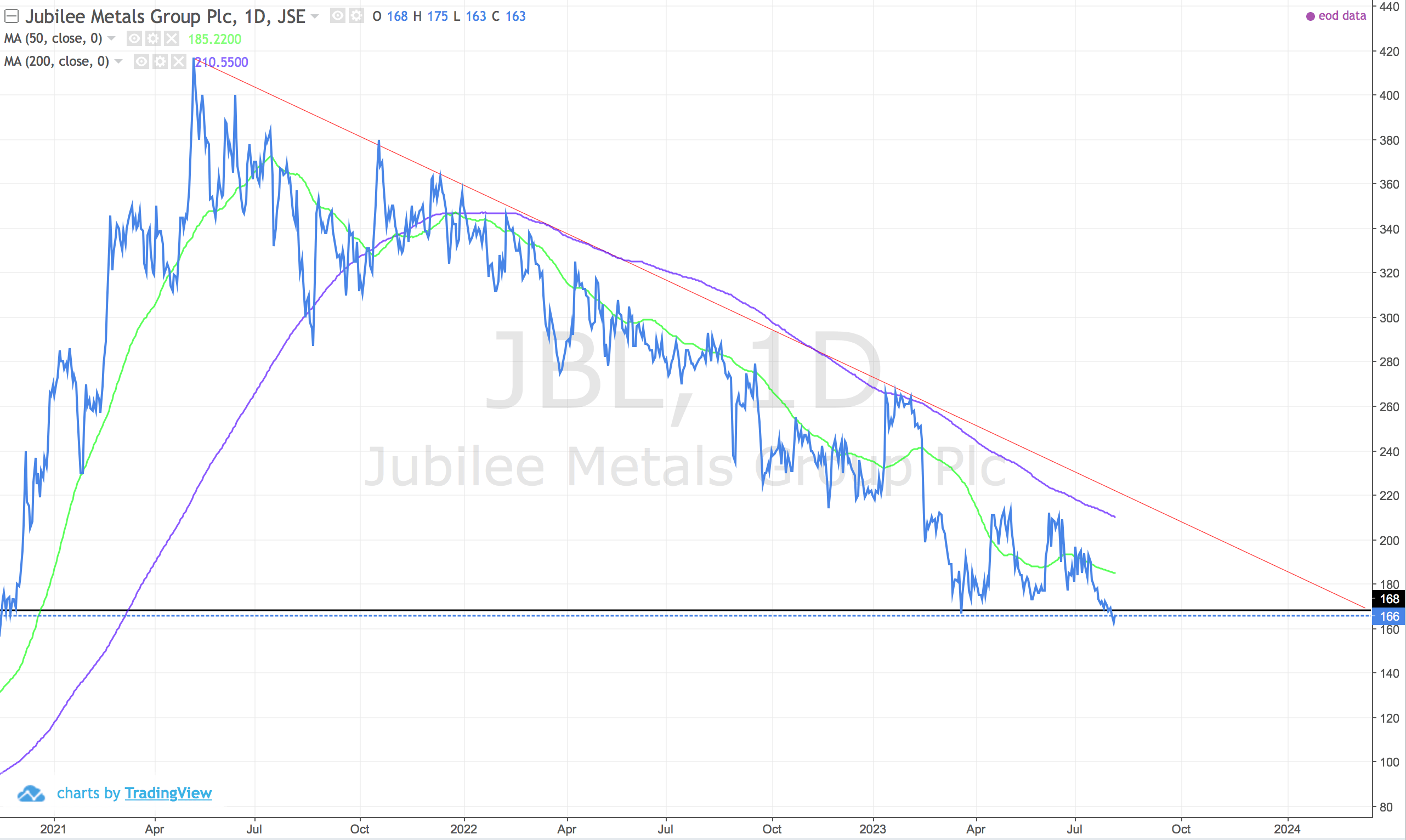 Negative break. Strong down trend continues to print lower highs and lower lows. Next stop 128.
JSE:DRD (DRD Gold)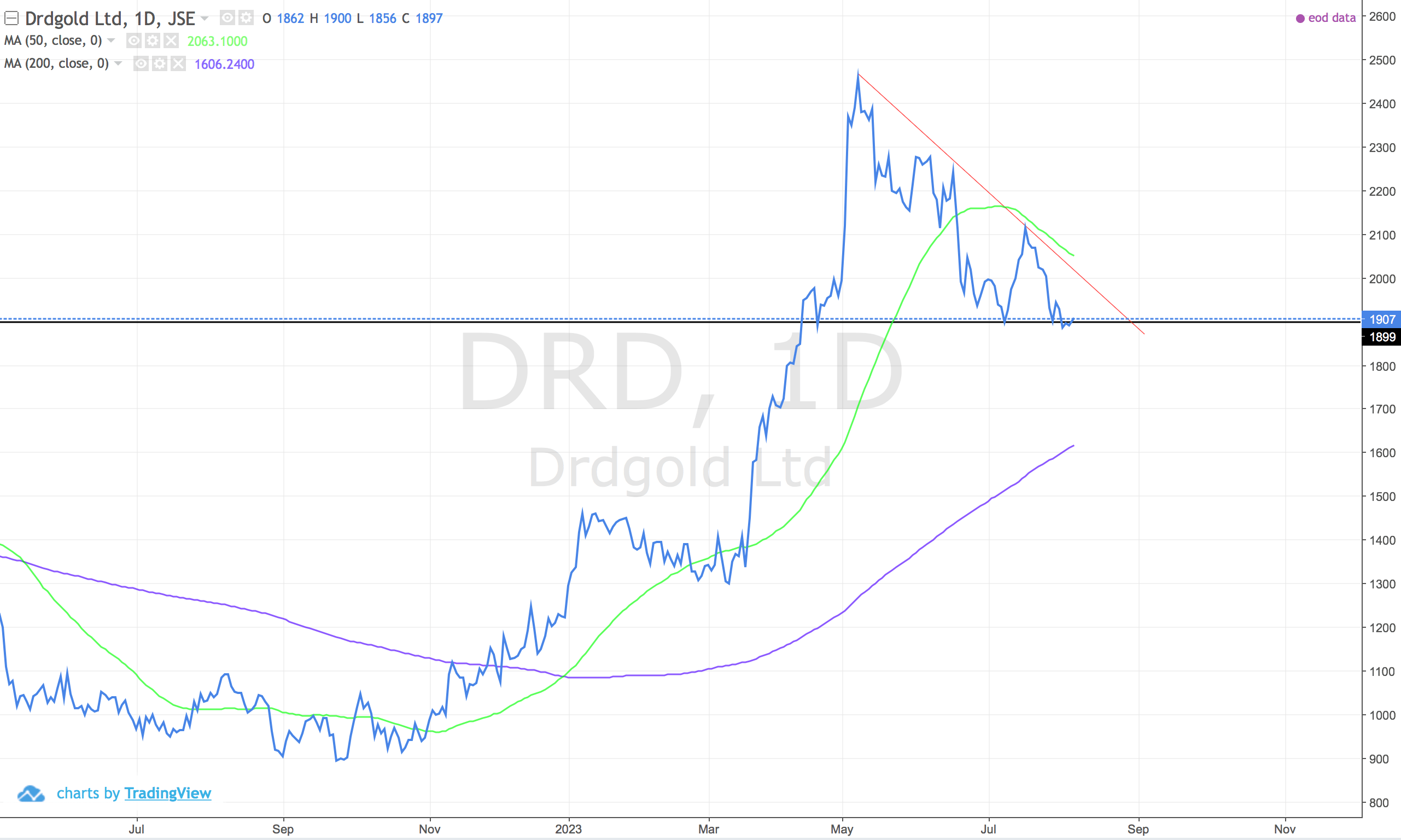 Negative break. Descneding triangle (series of lower highs and lower lows). Reverting back to the trendline.
JSE:WHL (Woolies)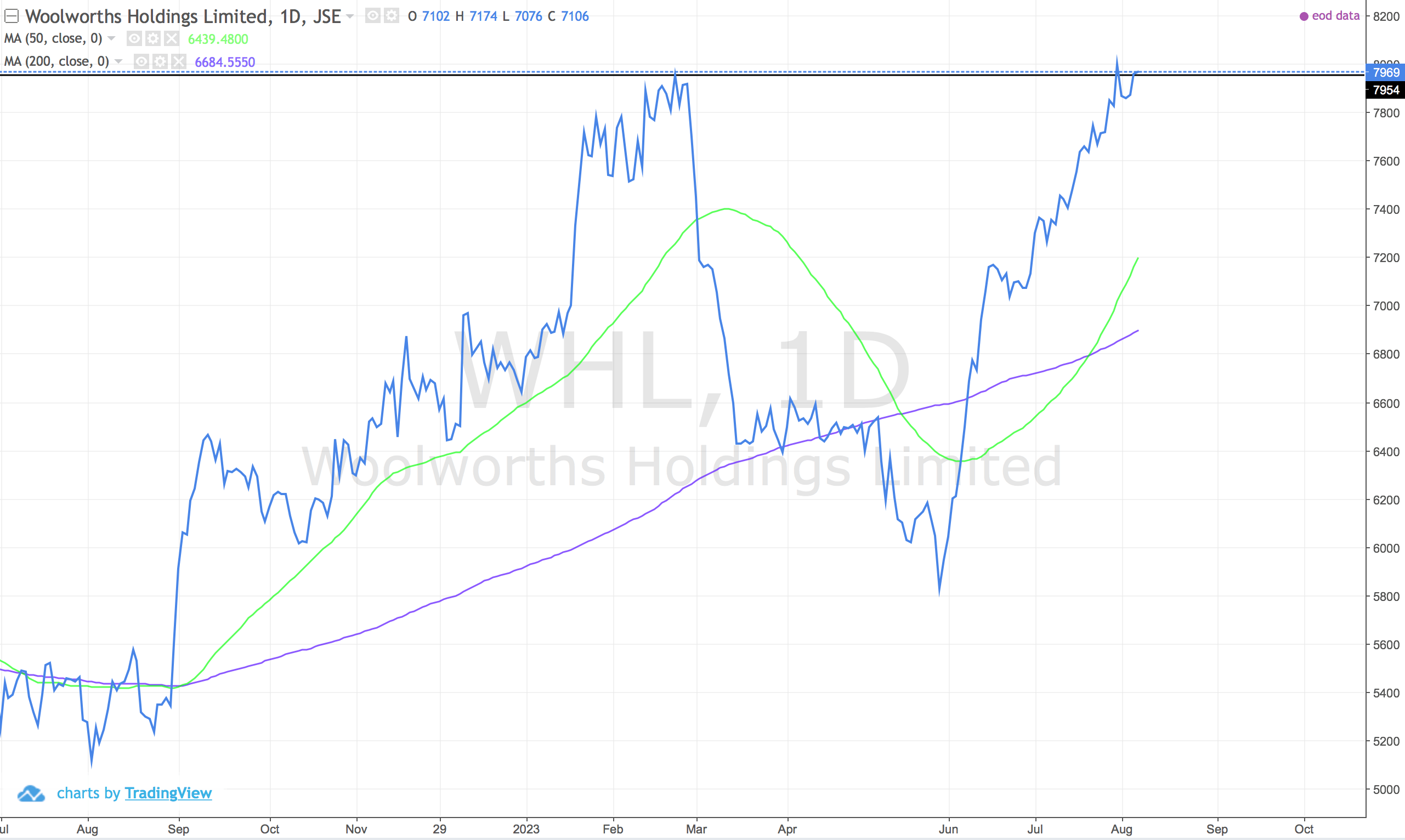 Positive break. Golden cross. Just not a neat chart quite erratic with wild swings that may not work for your trading startegy.
JSE:SHP (Shoprite)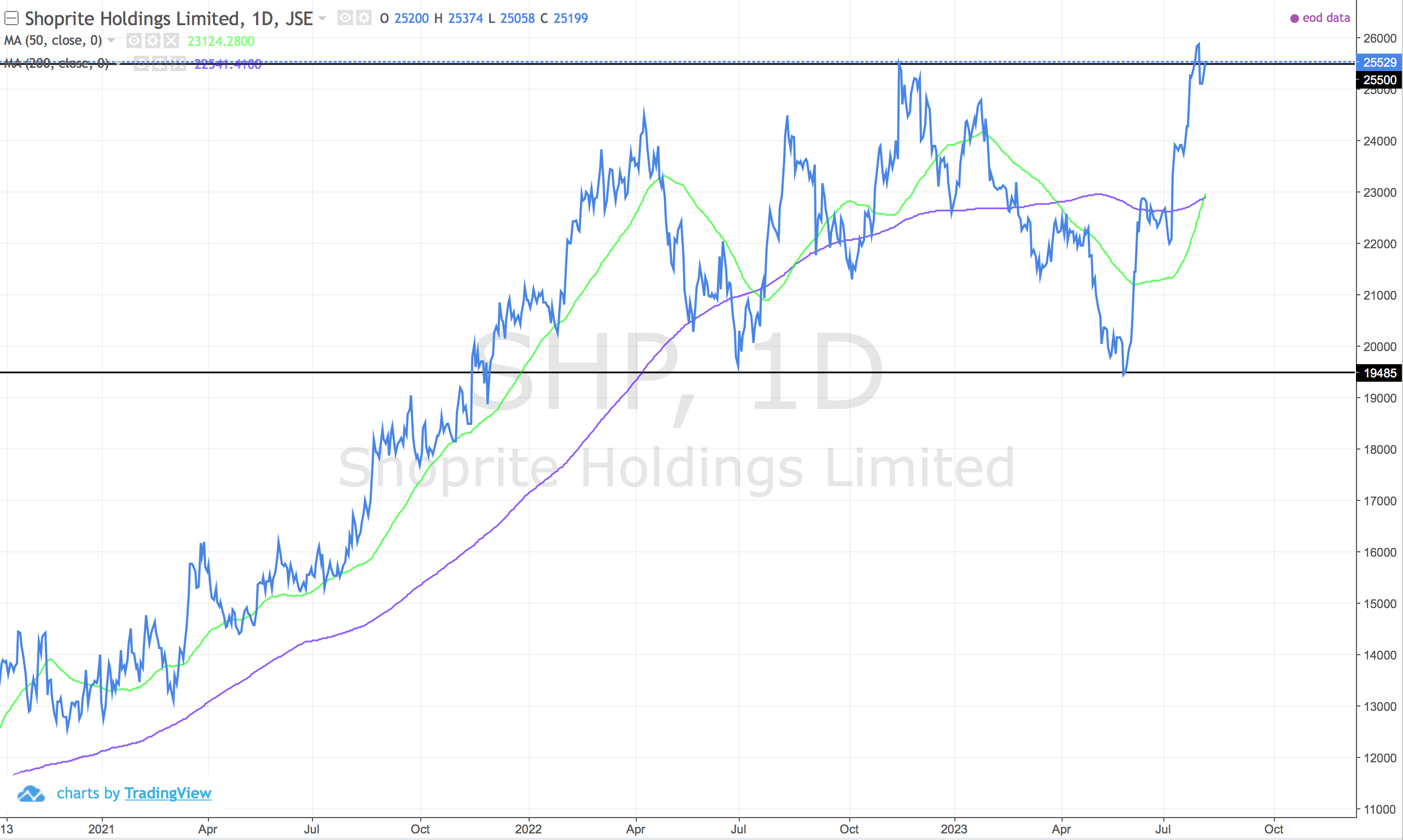 Positive break. Golden cross. Looking to start an uptrend.
US:GPRO (GoPro)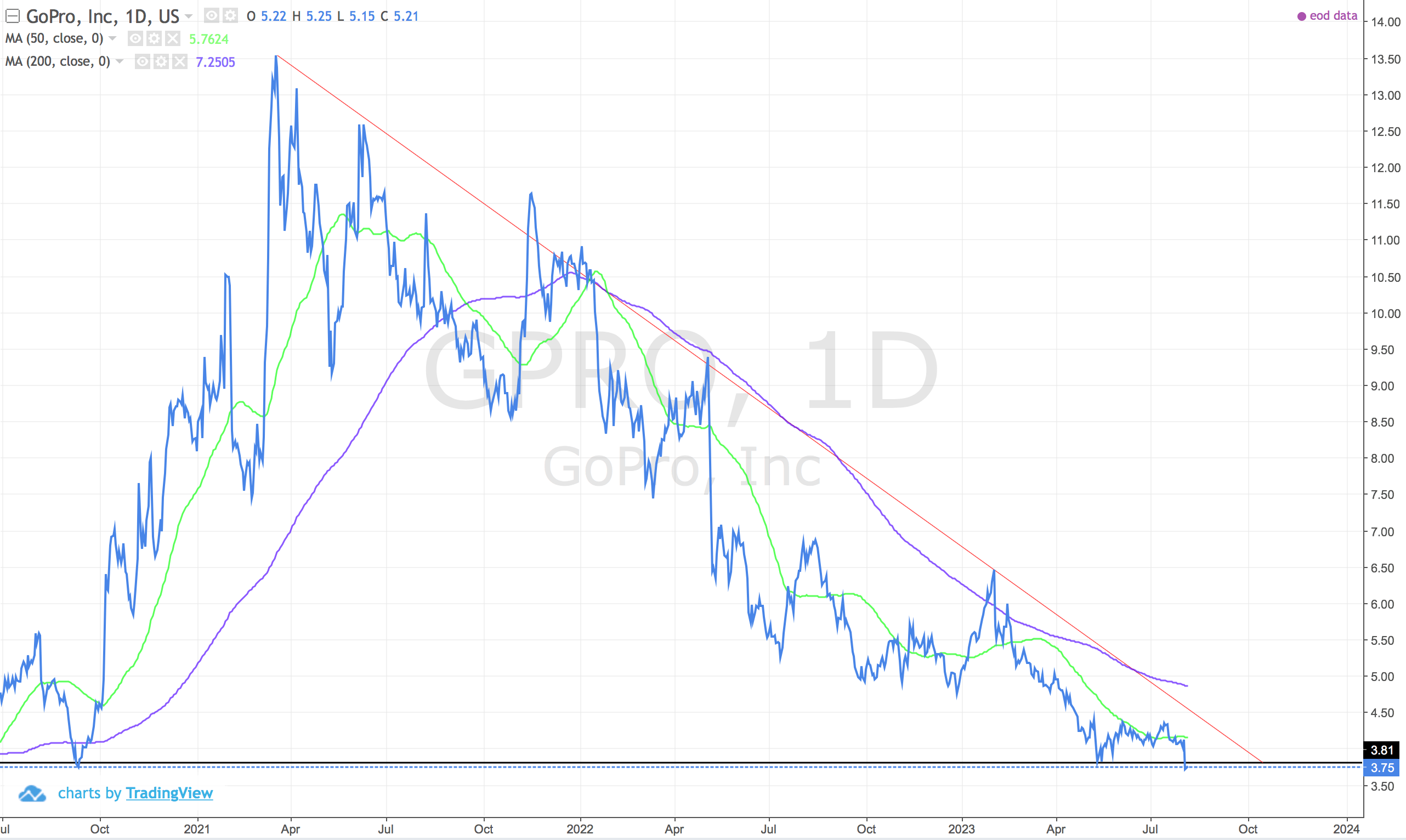 Negative break. Lower low. Strong down trend and descending triangle. expected to continue lower - unless price signals something different.
US:TDG (Transdigm)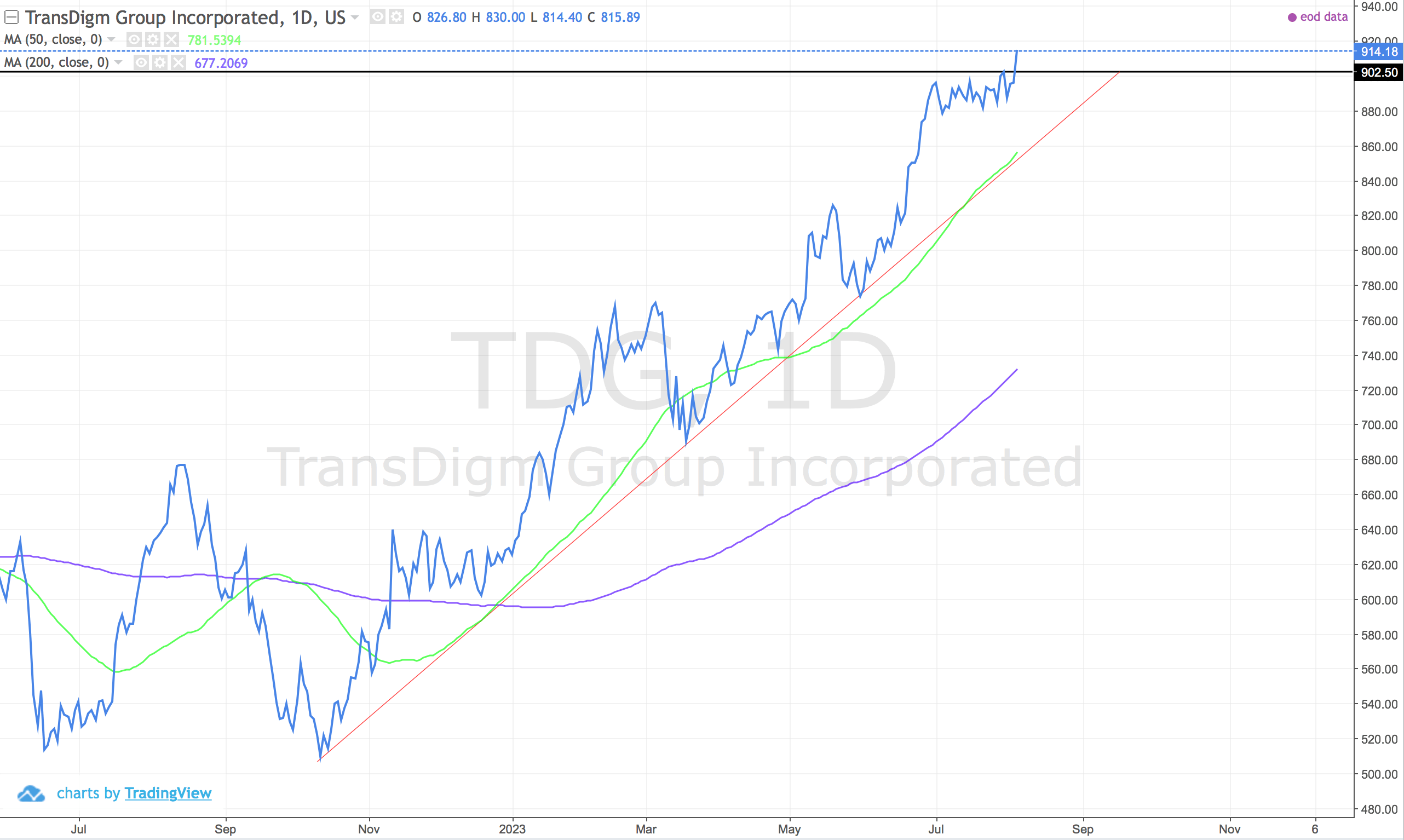 Positive break. Trending up.
US:FSLY (Fastly)
Postive break. Base forming and looking to start an uptrend. An inverse head and shoulders. The 50MA has moved above the 200MA for a golden cross. Projecting a move to $30.
US:WMT (Walmart)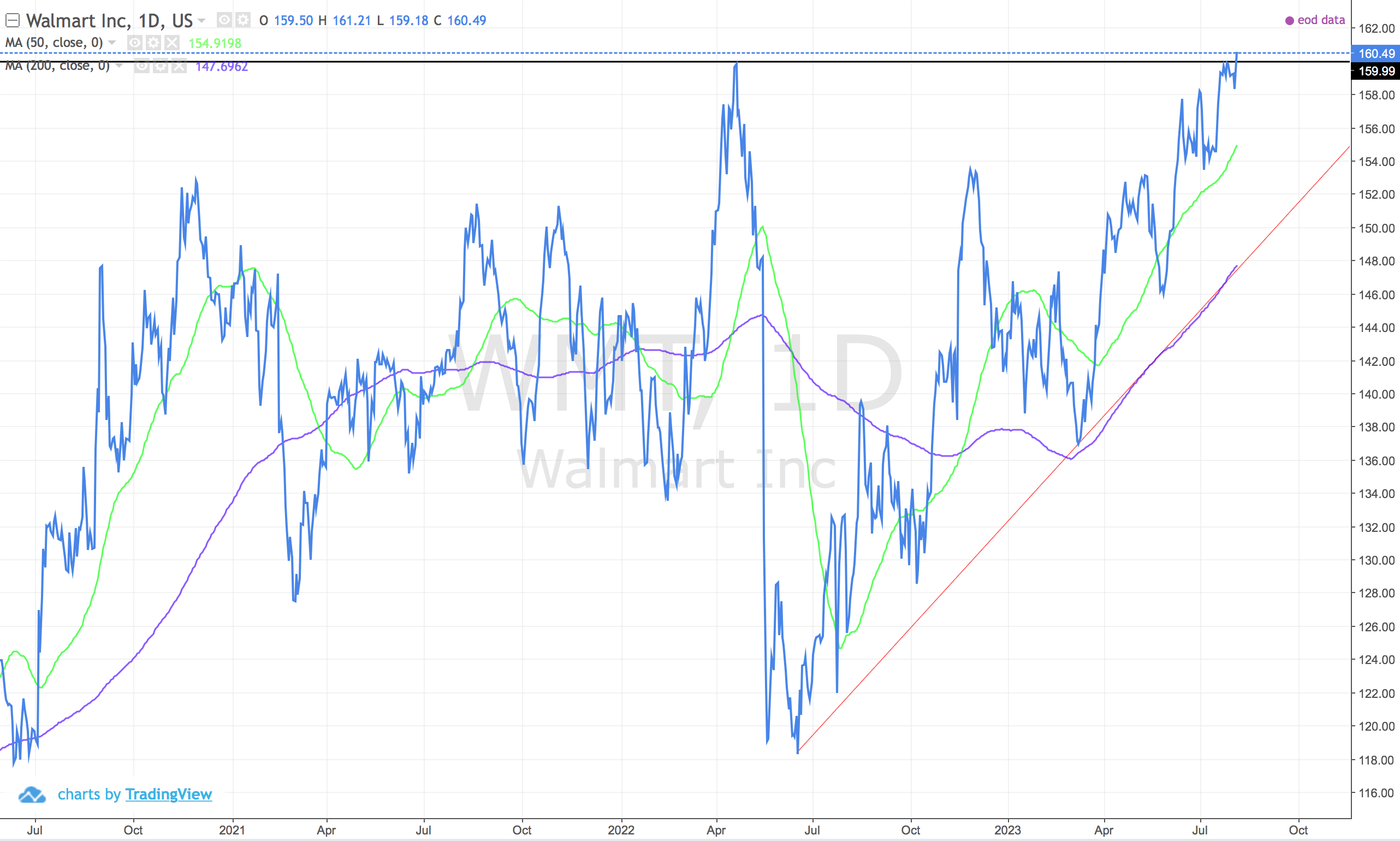 Positive break for an all time high. Trending up nicely with a series of higher highs and lows. if one is holding - the signal to consider exiting is a lower low on price specifically one that prints below the 200MA or trend line.