breakouts
Breakouts: 08 December 2020
A quick look at Coronation, Eoh, Impala, Kumba, PPE and others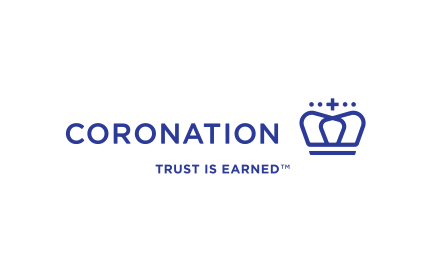 CML (Coronation)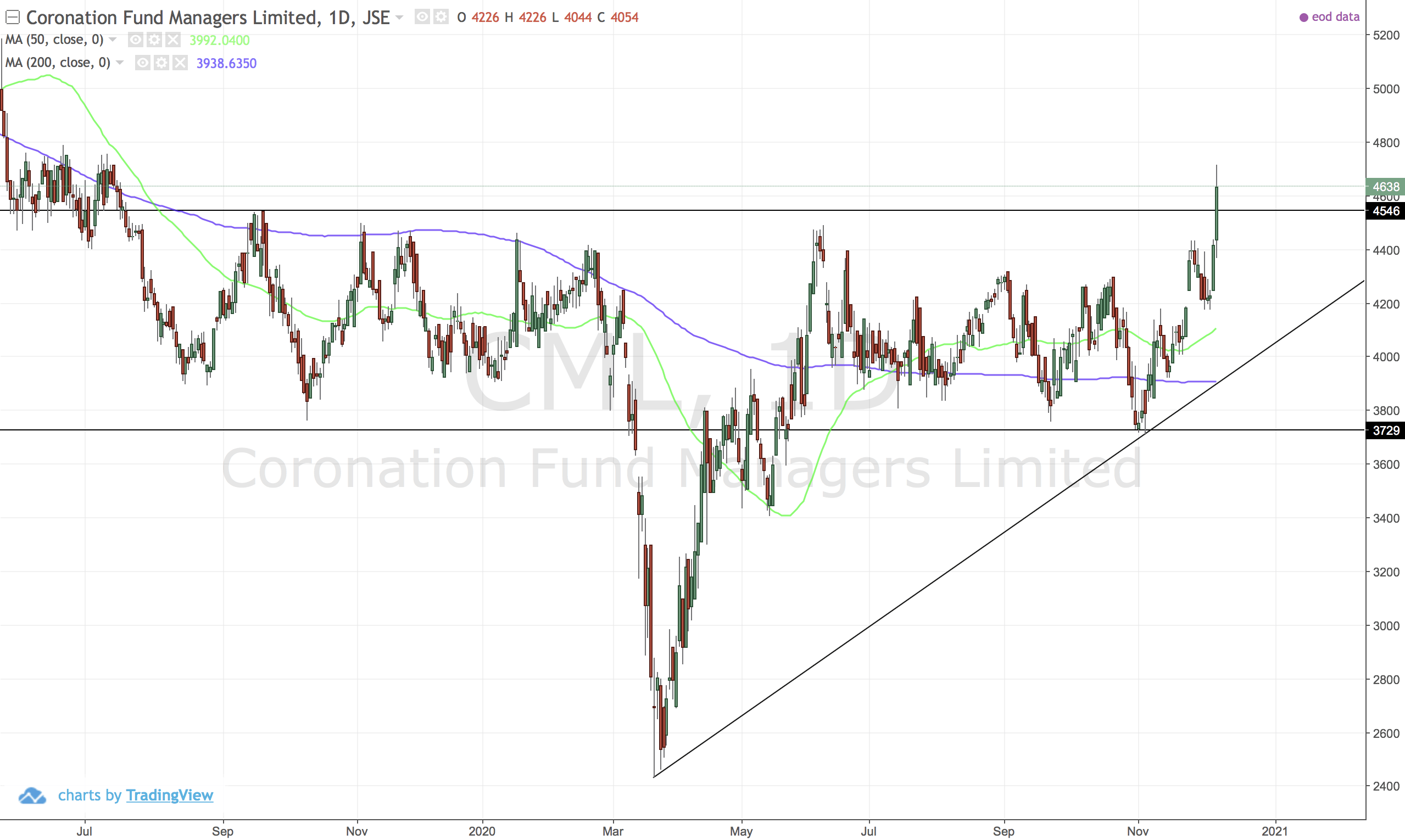 One and a half years in a sideways/down move finally broken to the upside. The pattern resembles an inverse head and shoulders - but it is slanted in the wrong direction for me.
EOH (EOH)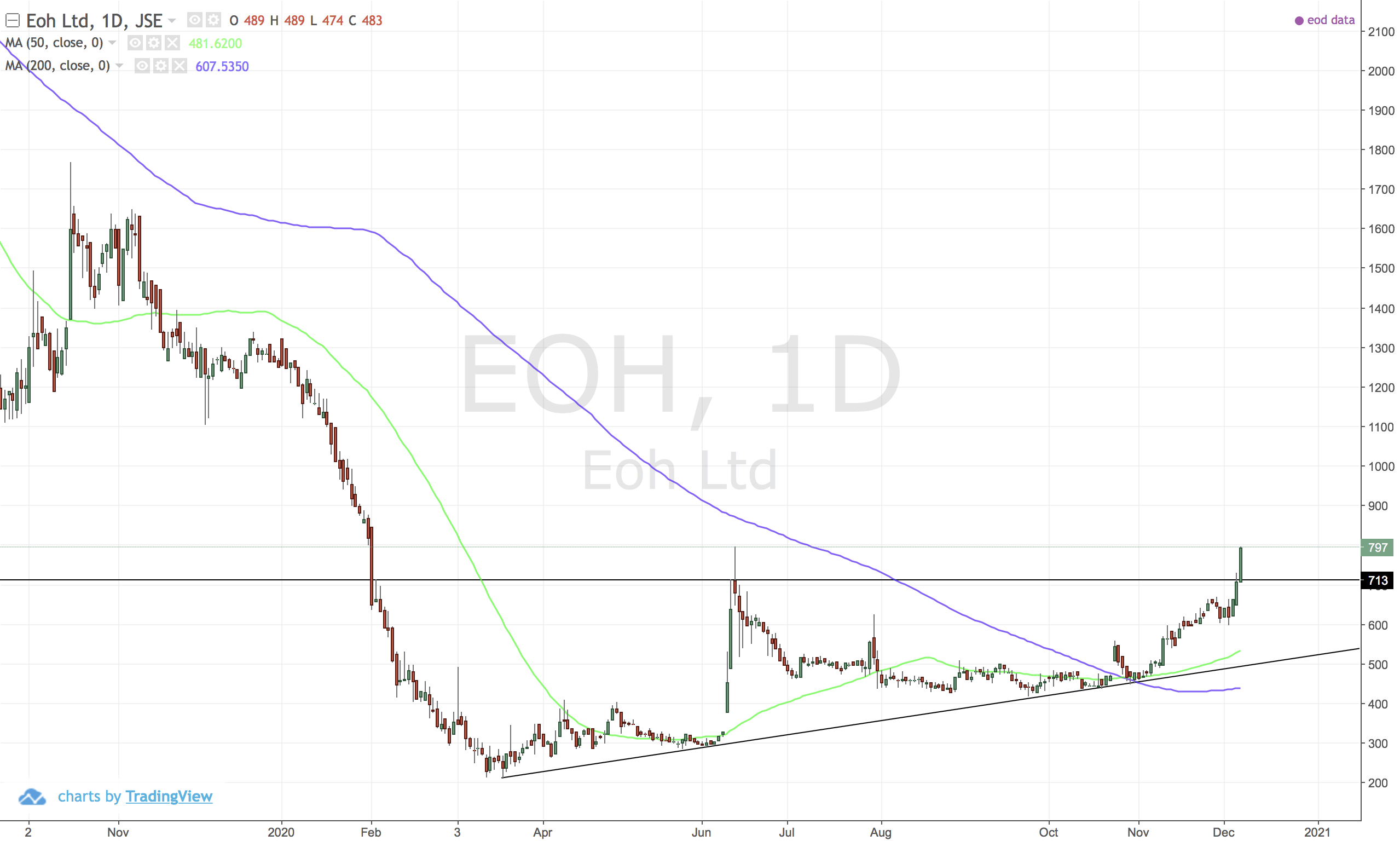 Lots of evidence for a continued move to the upside. Cup and handle pattern breakout. Both moving averages are now pointing up. Golden cross. An opportunity here...
IMP (Impala Platinum)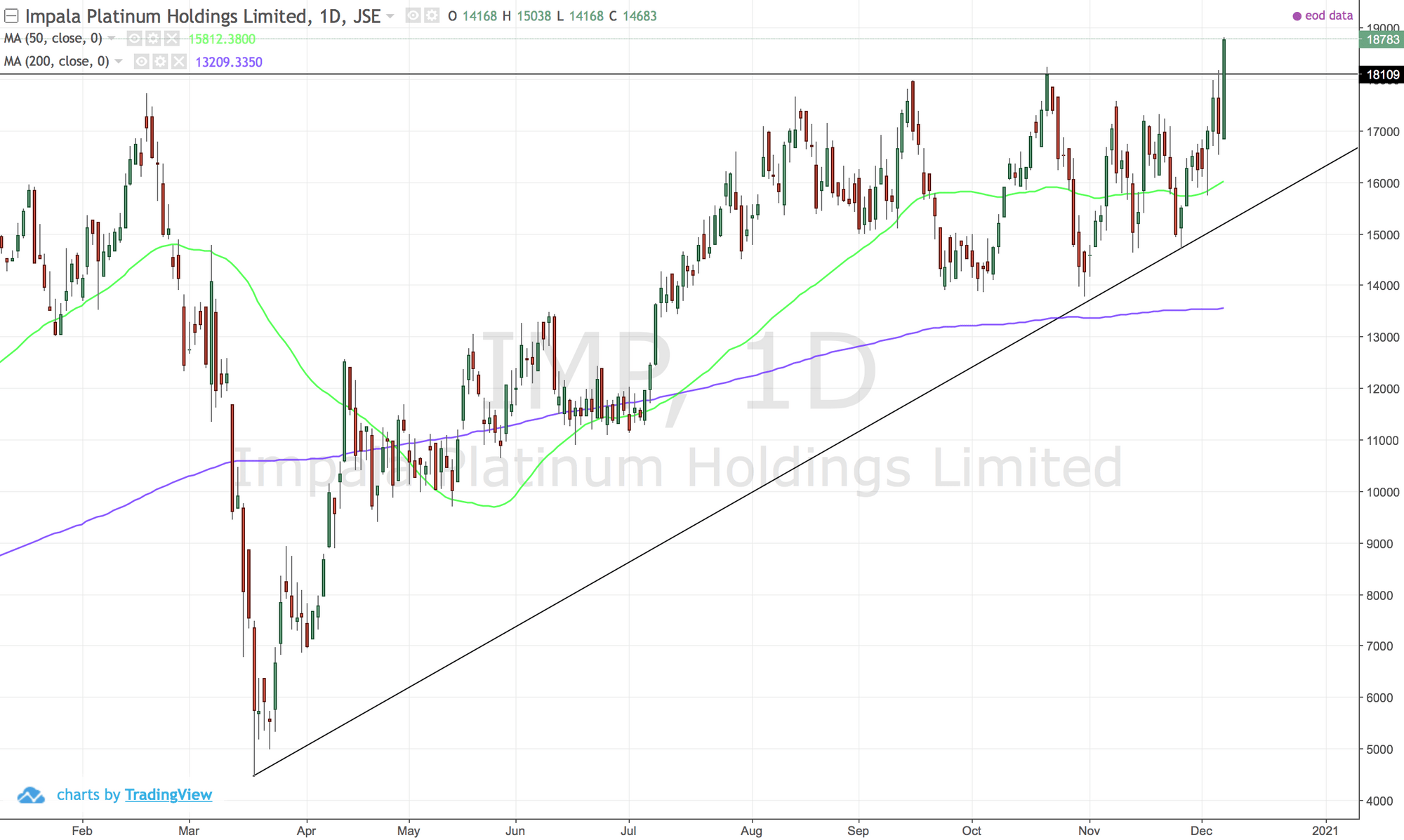 Breakout of the ascending triangle
KIO (Kumba Iron Ore)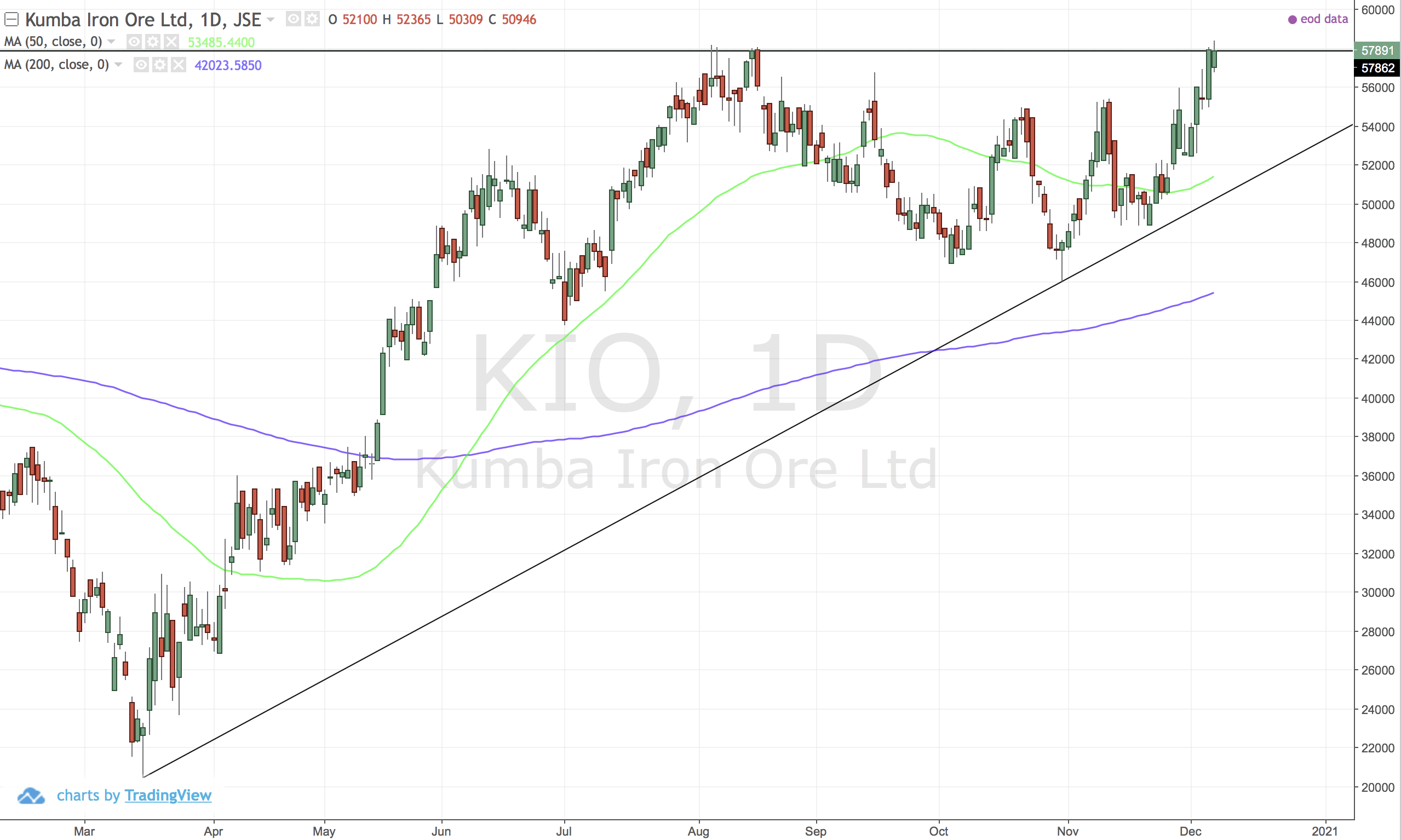 Another ascending breakout, well just about...
PPE (Purple Group)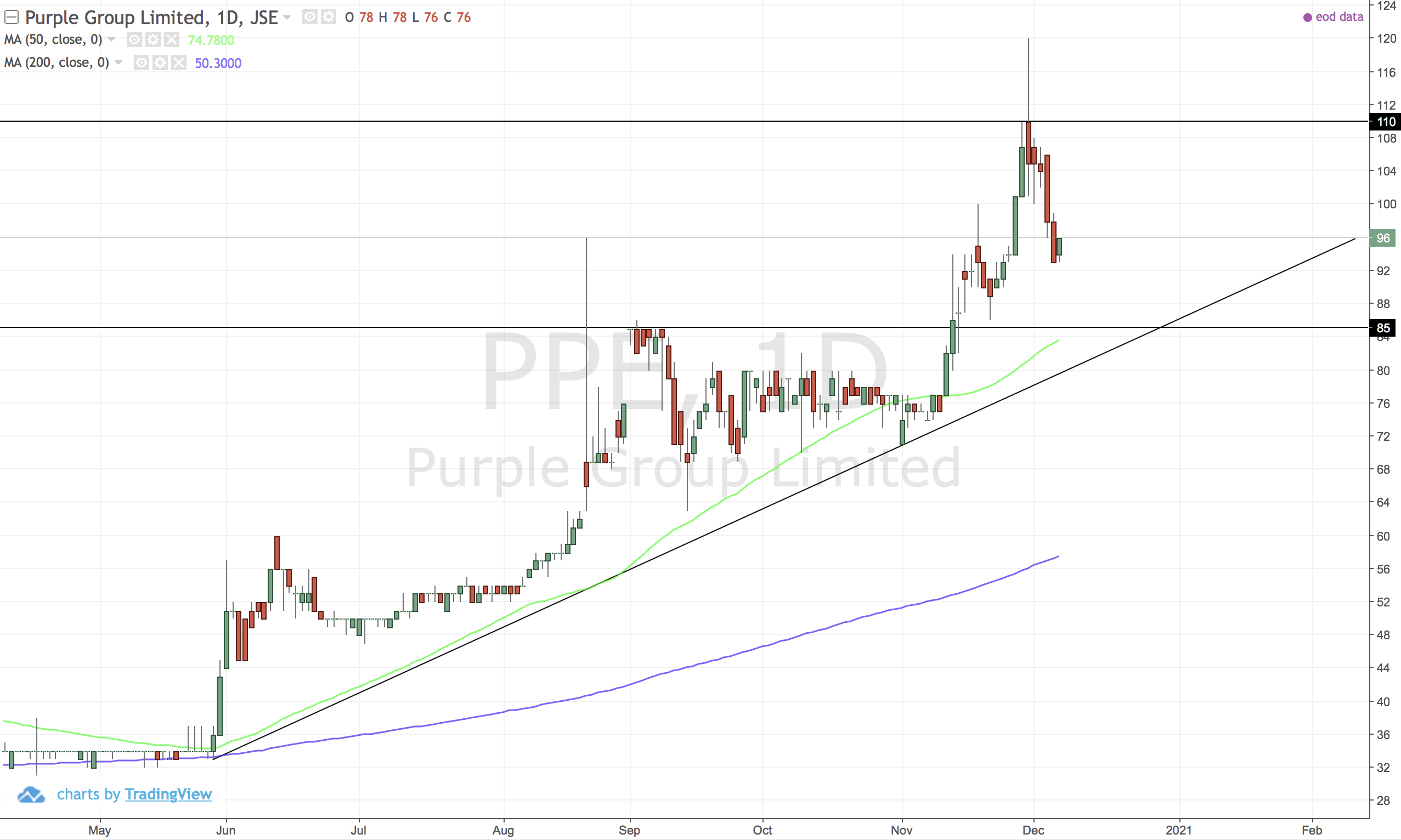 The pullback is giving a chance for us to buy on this stock that is trending up.
US:ZNGA (Zynga)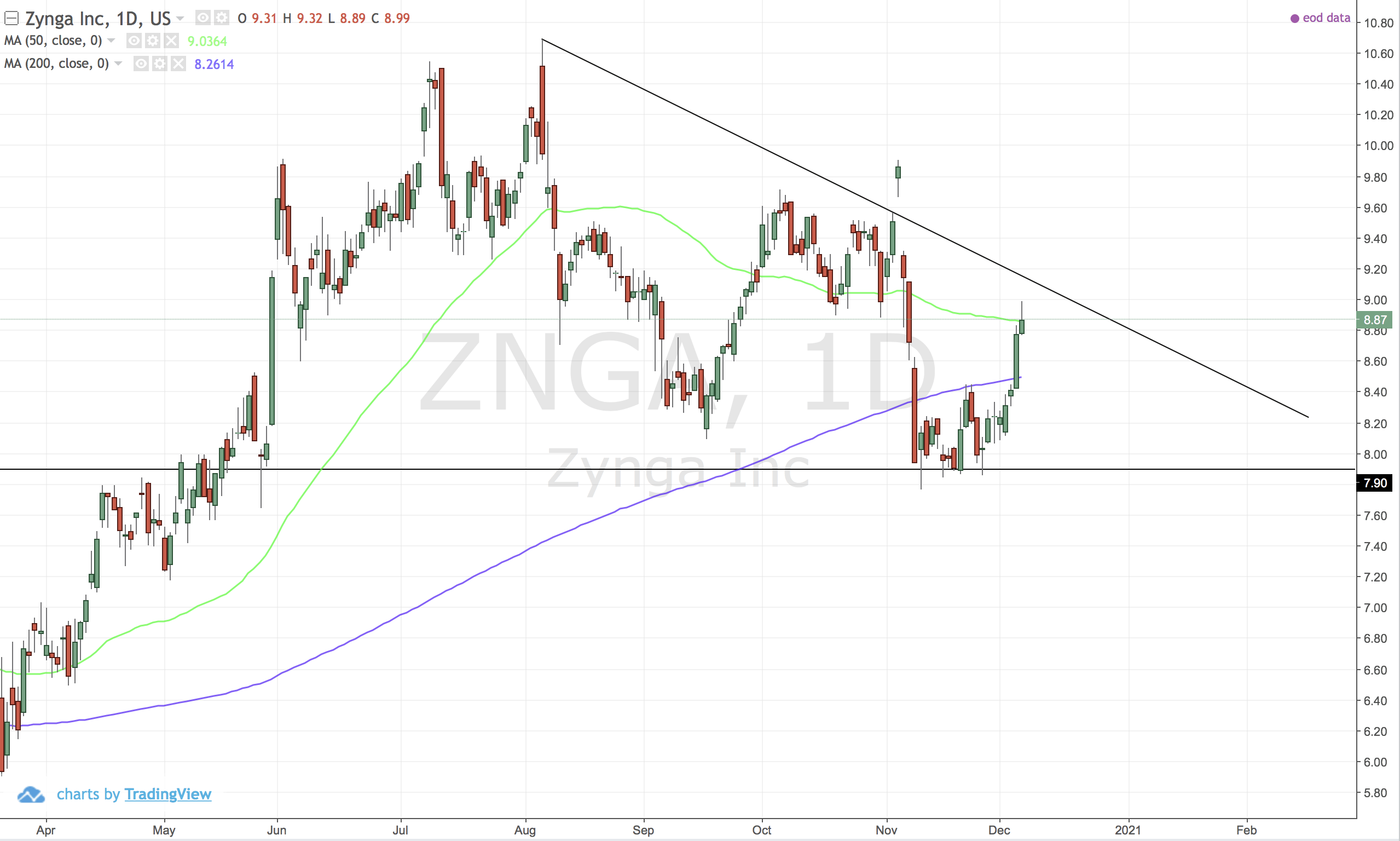 Has been in a big descending triangle since the lockdown excuberance. We need higher highs above 9.8...