breakouts
Breakouts: 06 January 2021
Lots of forex and commodity movements...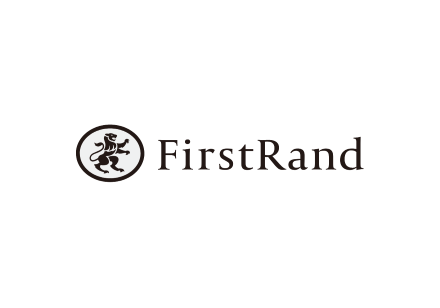 FSR (First Rand)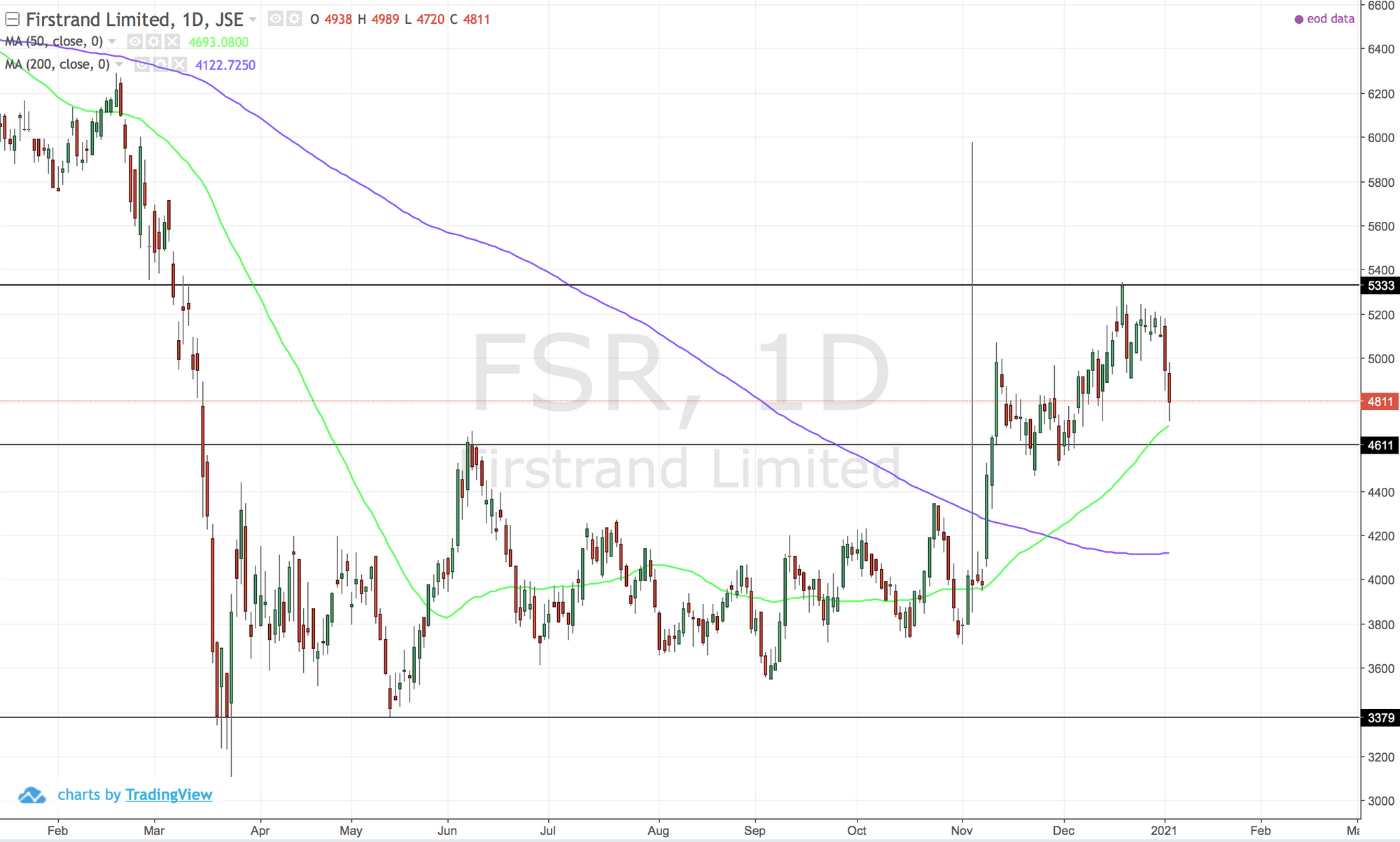 Rand weakness (against the dollar) means bank and finance weakness in South Africa.
COMM:BZ (Brent Crude)
Breakout of the ascending triangle...continuation of the trend up
COMM:GC (Gold)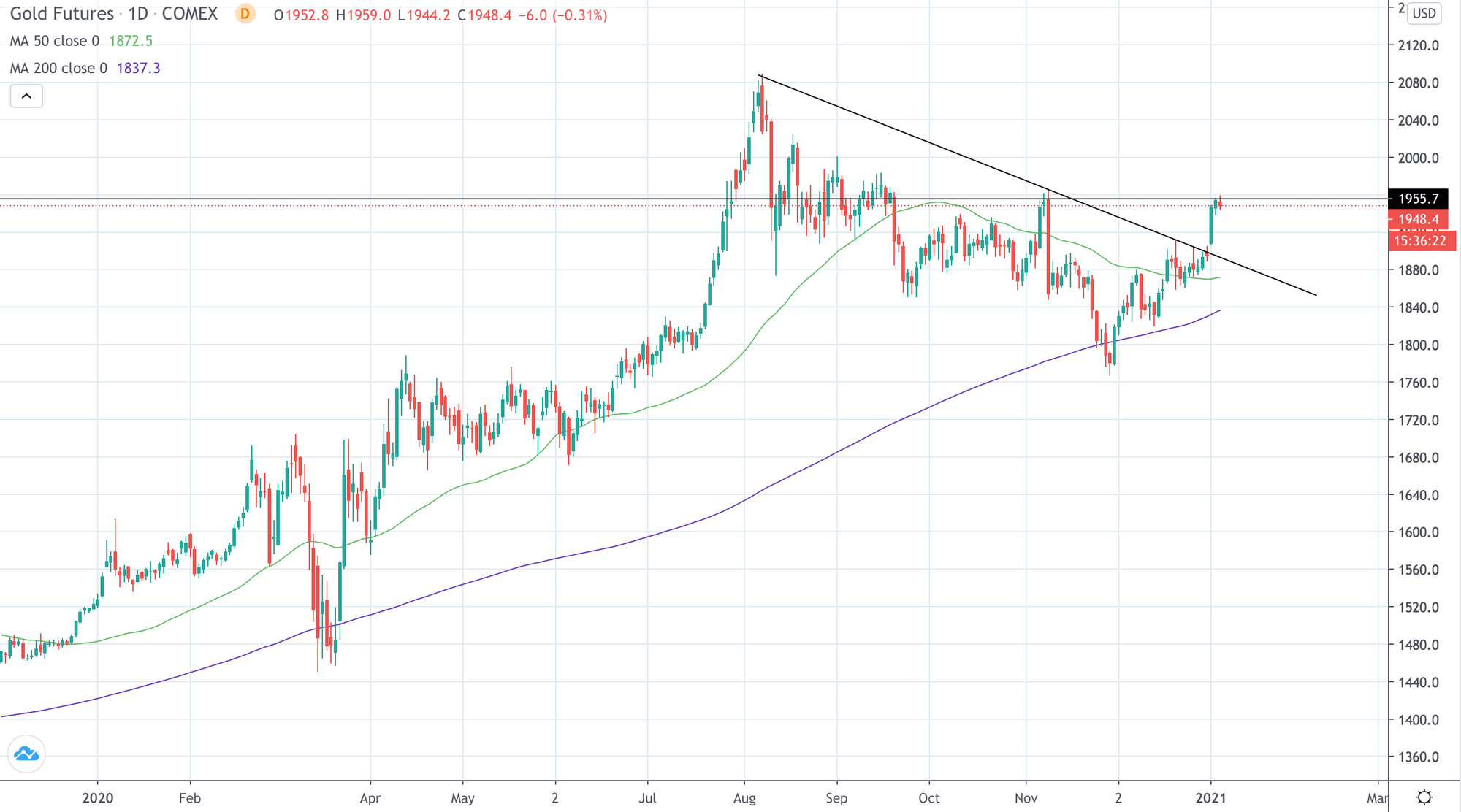 Breakout of the bull flag, now we need to break above the resistance at 1955. Targetting $3000 long term...
FOREX:USDZAR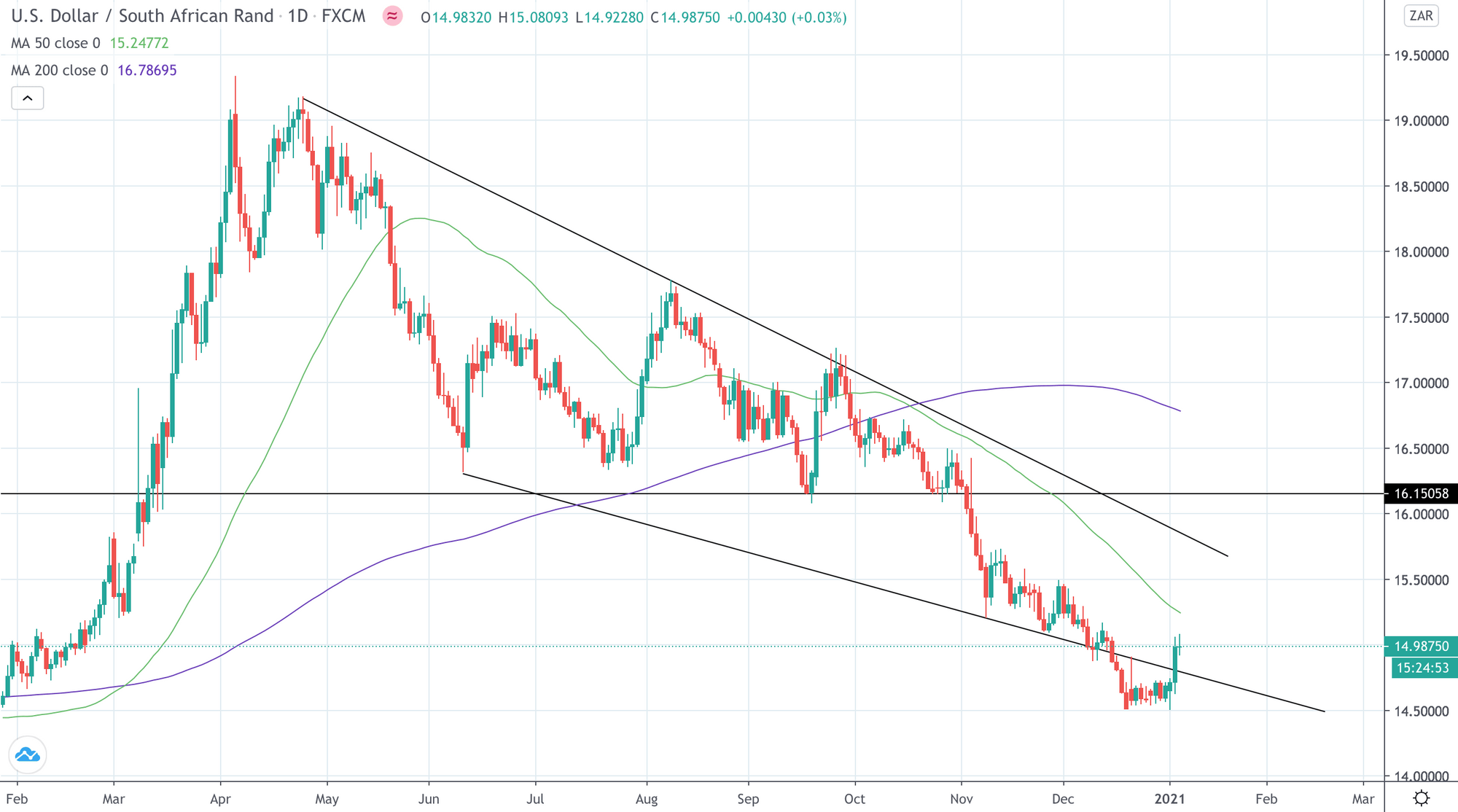 Falling wedge. Dipped below but now back in the shape. Move above 15.50 would bring a high probability of 16.15 shortly after.