breakouts
Breakouts: 05 January 2022
A look at breakouts in British American Tobacco, Remgro, ANH, Bidcorp,Satrix Nasdaq ETF, Old Mutual, Master Drilling, Hulamin and US stock Zoom.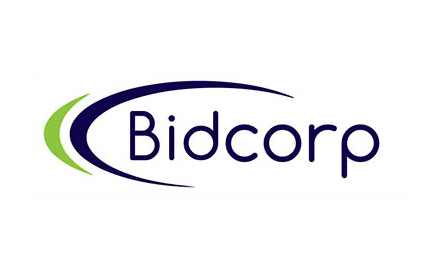 JSE:BTI (British American Tobacco)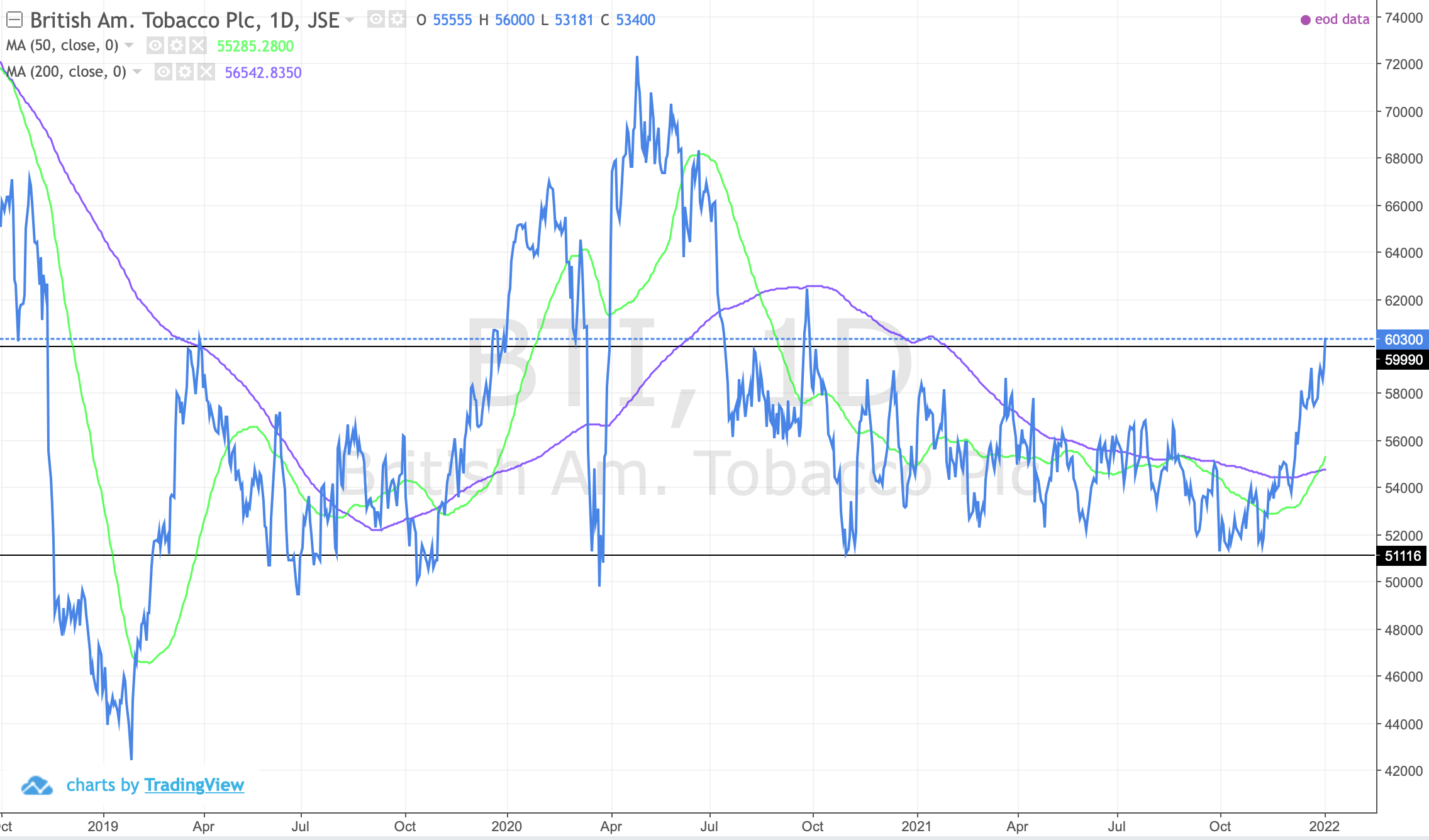 Positive break. At the top of the sideways channel. Golden cross - the 50MA has moved above the 200MA. Will this be a sustained move or will the channel prove harder to breakout of?
JSE:REM (Remgro)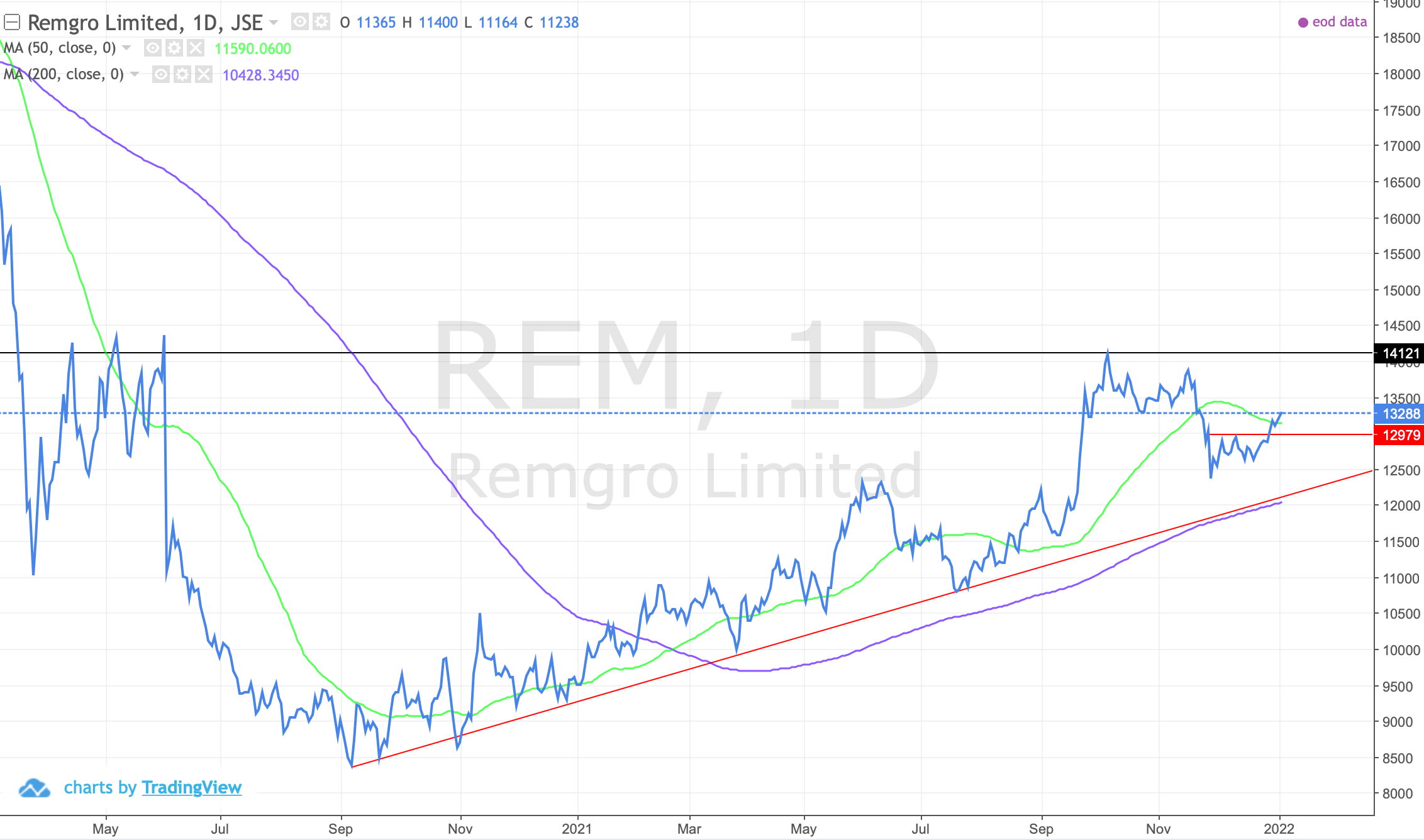 Positive break. Targeting a break above the cup and handle lip line at 14121.
JSE:ANH (Inbev)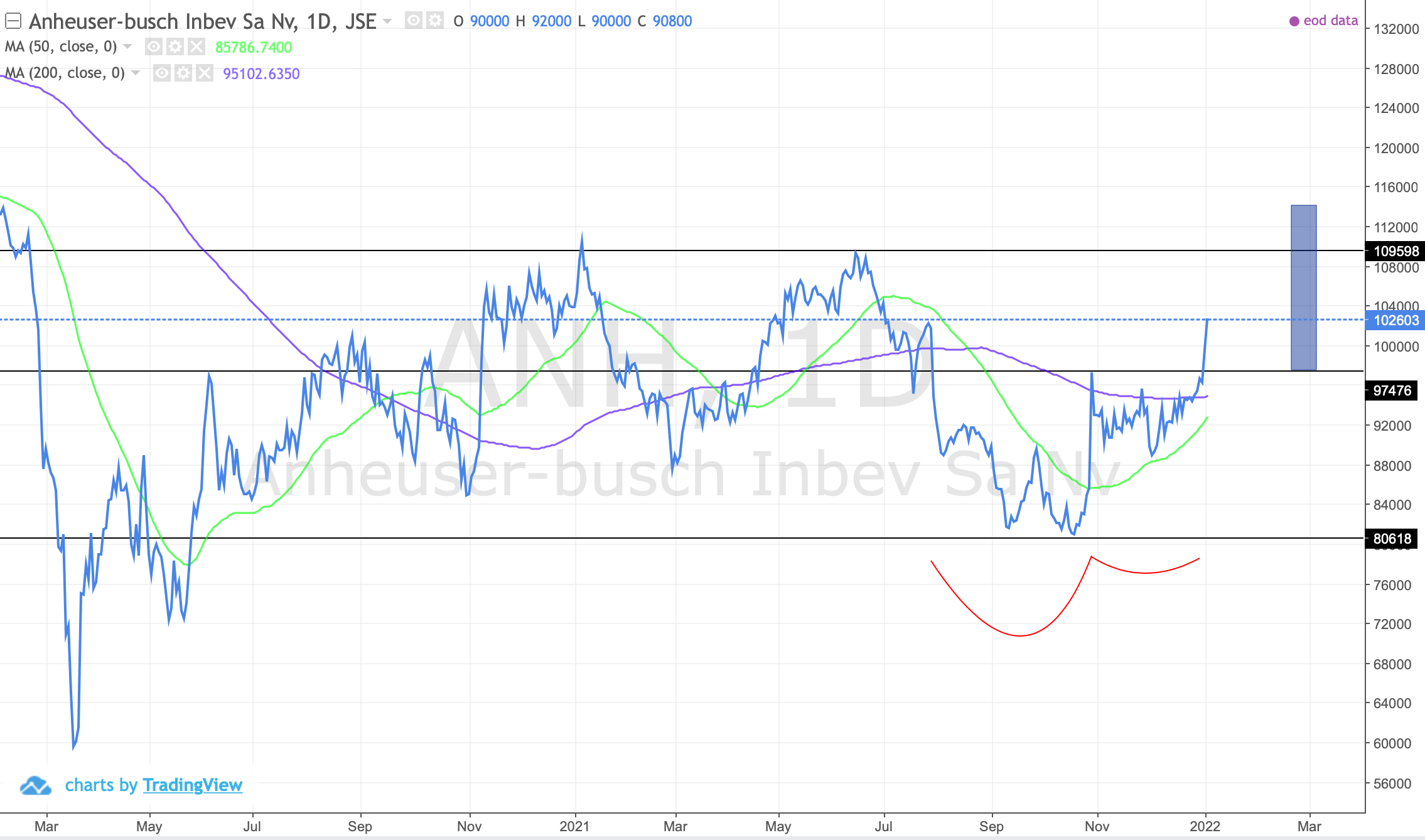 Positive break. out of a cup and handle pattern. The target is 114000. It is still trapped in a sideways channel but price action gives the signs of upward momentum.
JSE:BID (Bidcorp)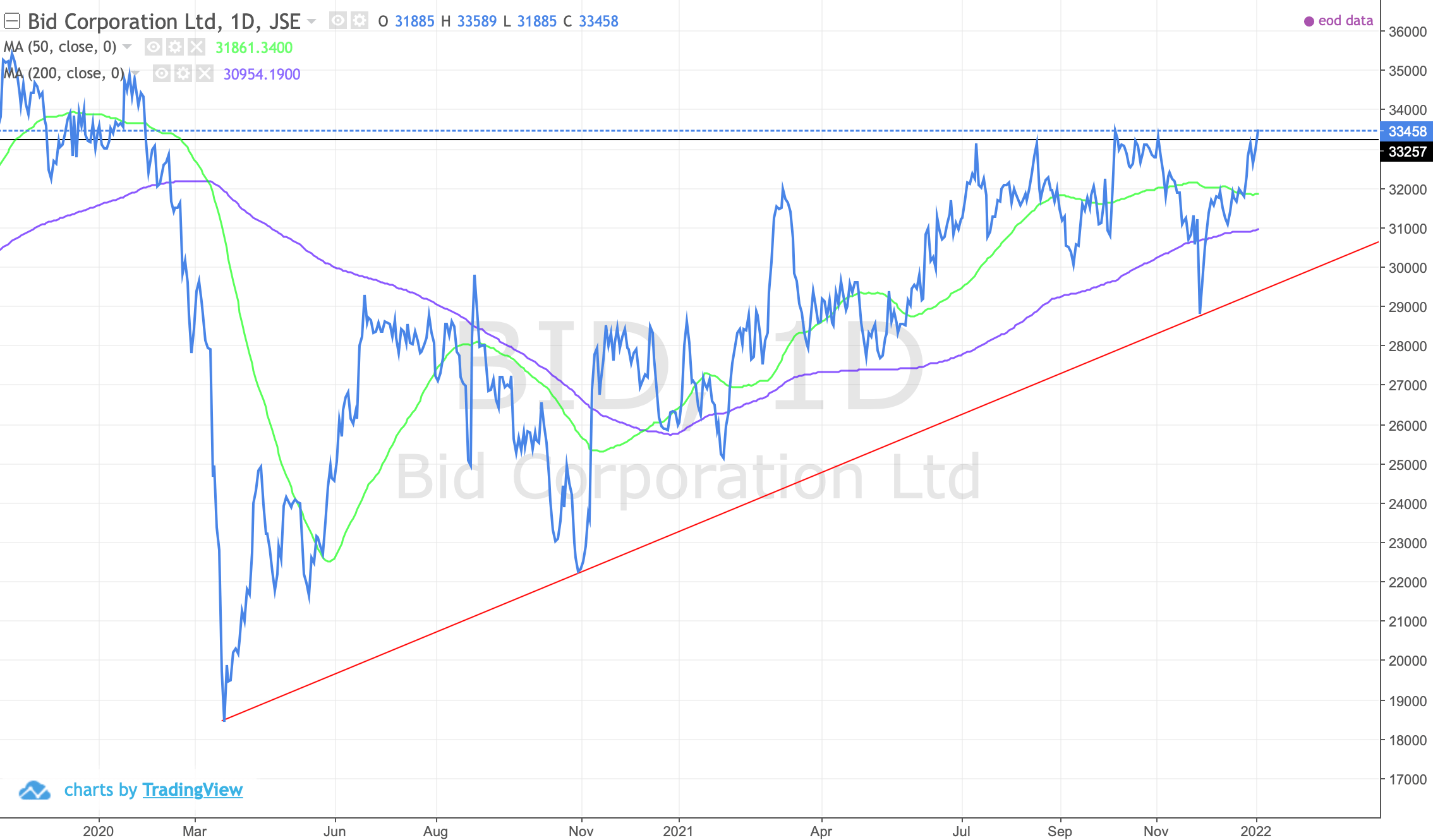 Positive break. The trend line fits really well and gives us an idea of where draw-downs will end up. We are finally looking at a break of the ascending triangle - after a dip - and a sustained upward move.
JSE:STXNDQ (Satrix Nasdaq ETF)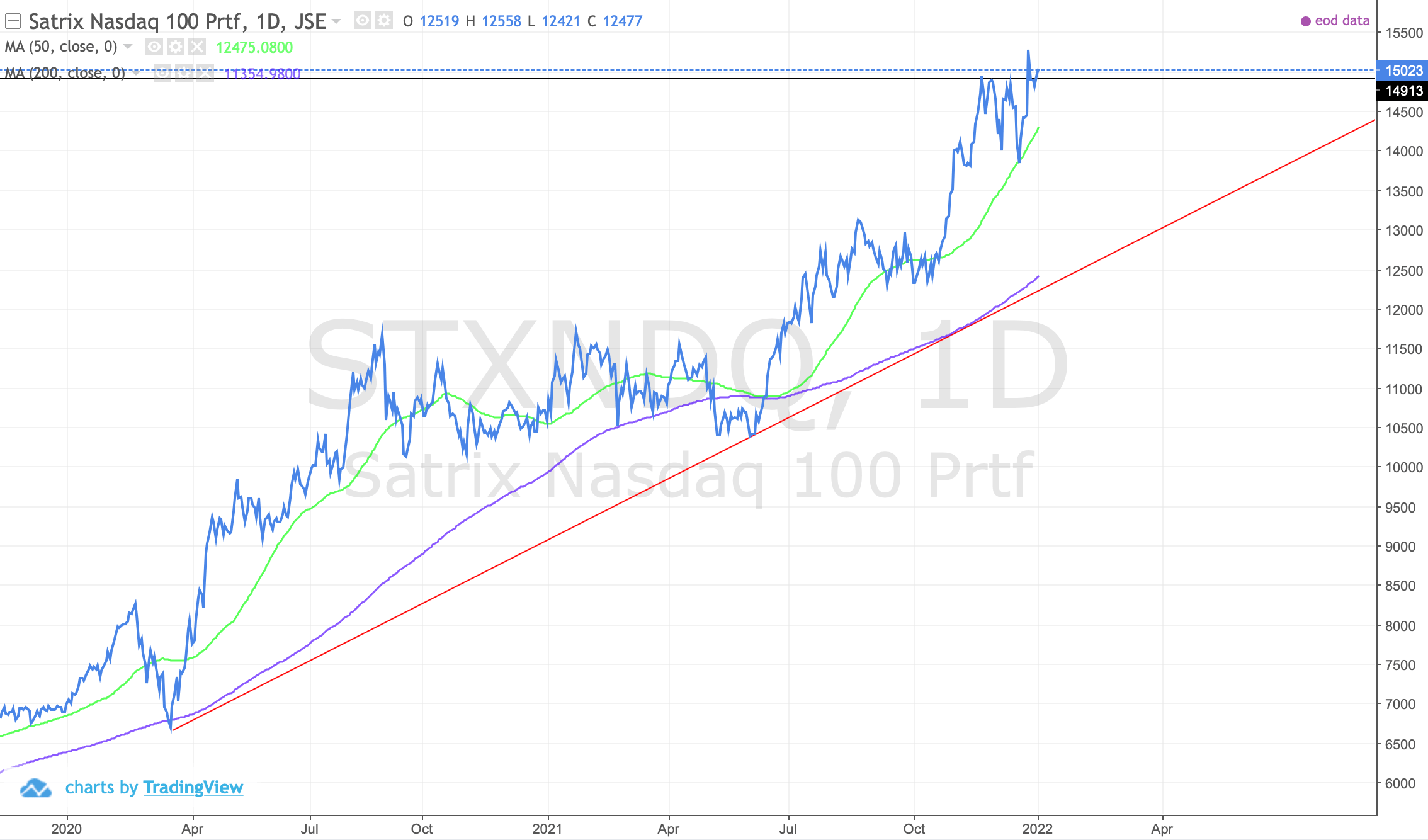 Positive break above the 15000 level. Be wary though the space exiss for a move back to the trendline.
JSE:OMU (Old Mututal)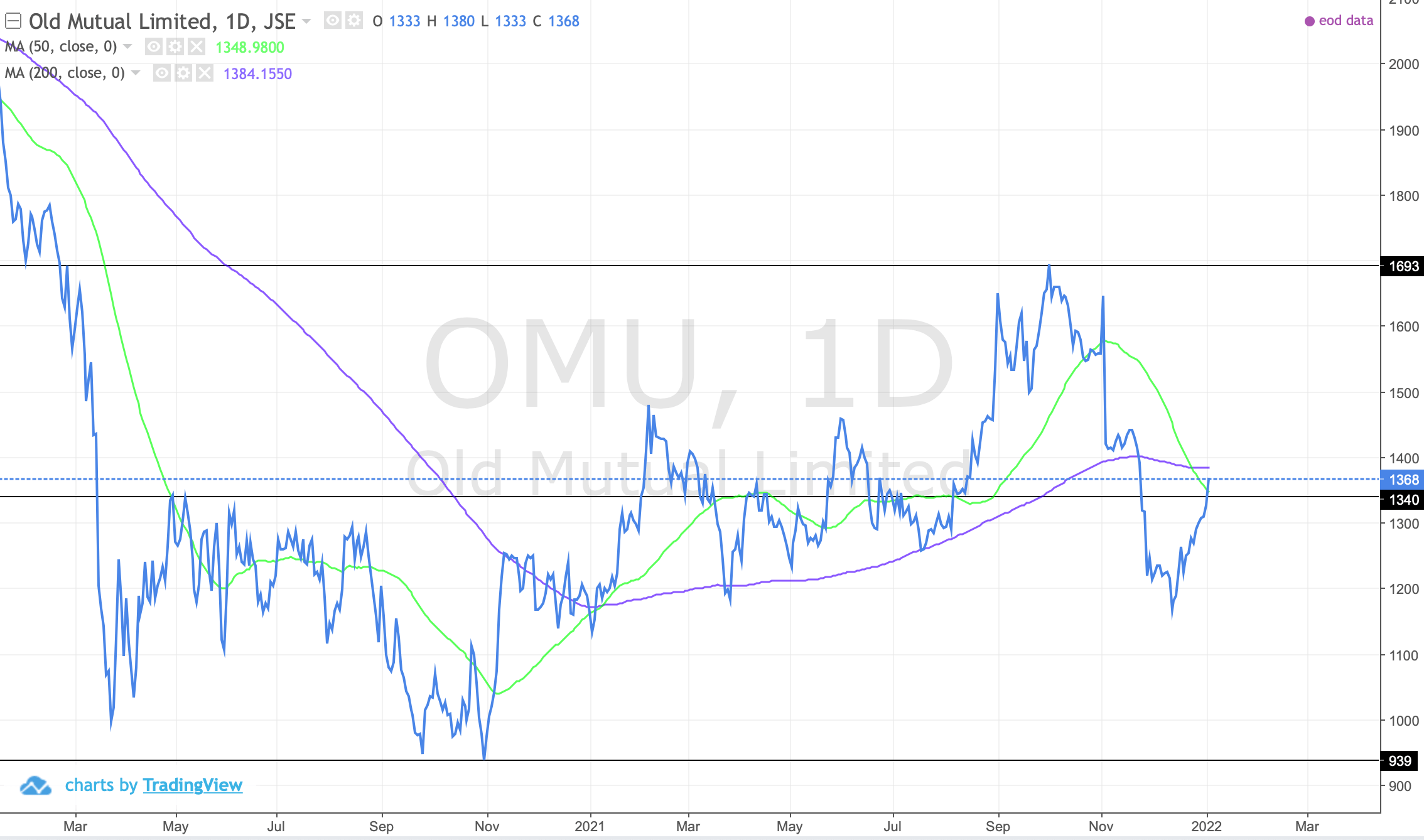 Positive move above the midline of the sideways channel. Not all good news though as we see a recent death cross. Failure to move above 1444 signals a lower high and makes a move down more likely.
JSE:MDI (Master Drilling)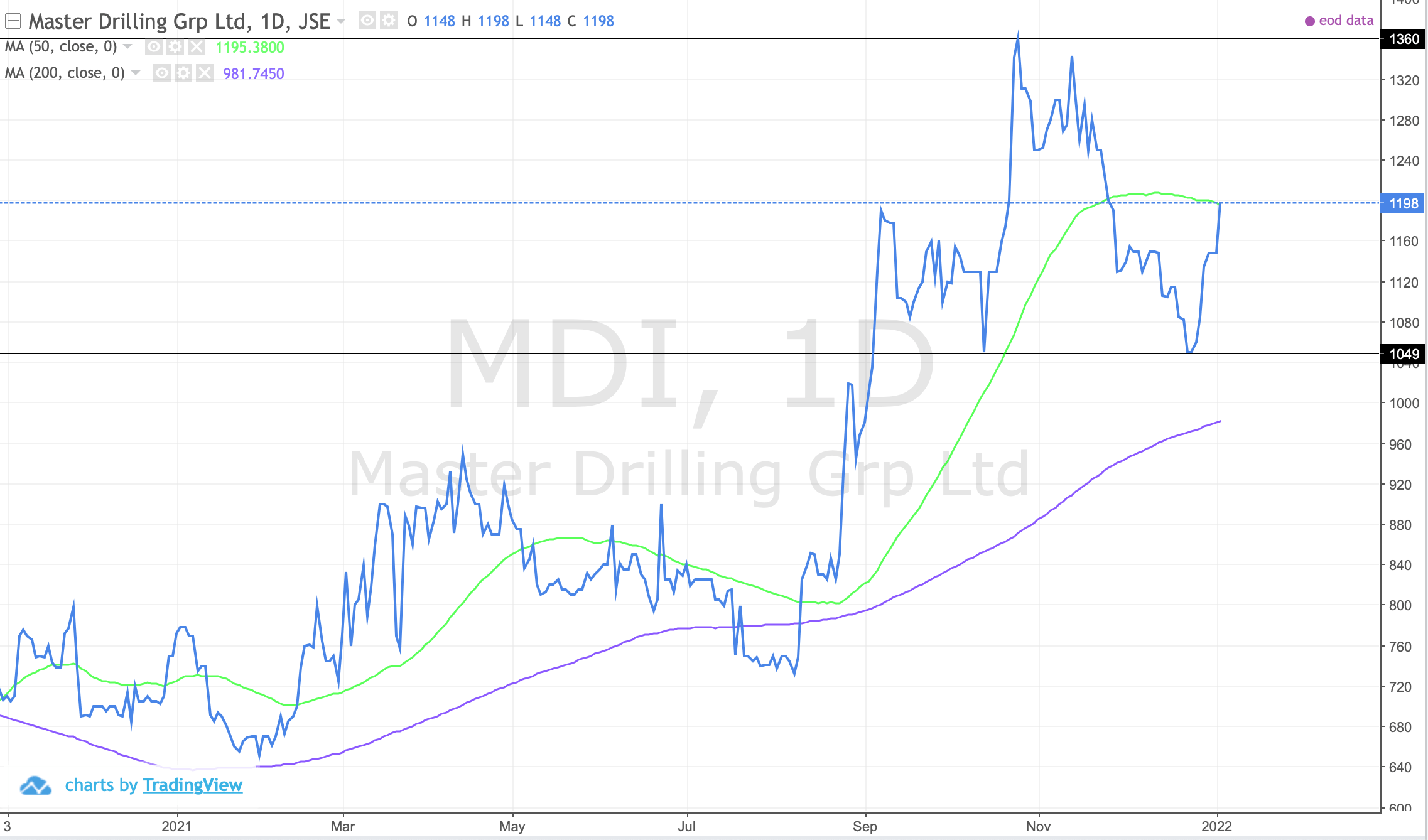 Positive break however the head and shoulders pattern has formed. Amove above 1360 in the near future is requiredotherwise we are still on shaky ground.
JSE:HLM (Hulamin)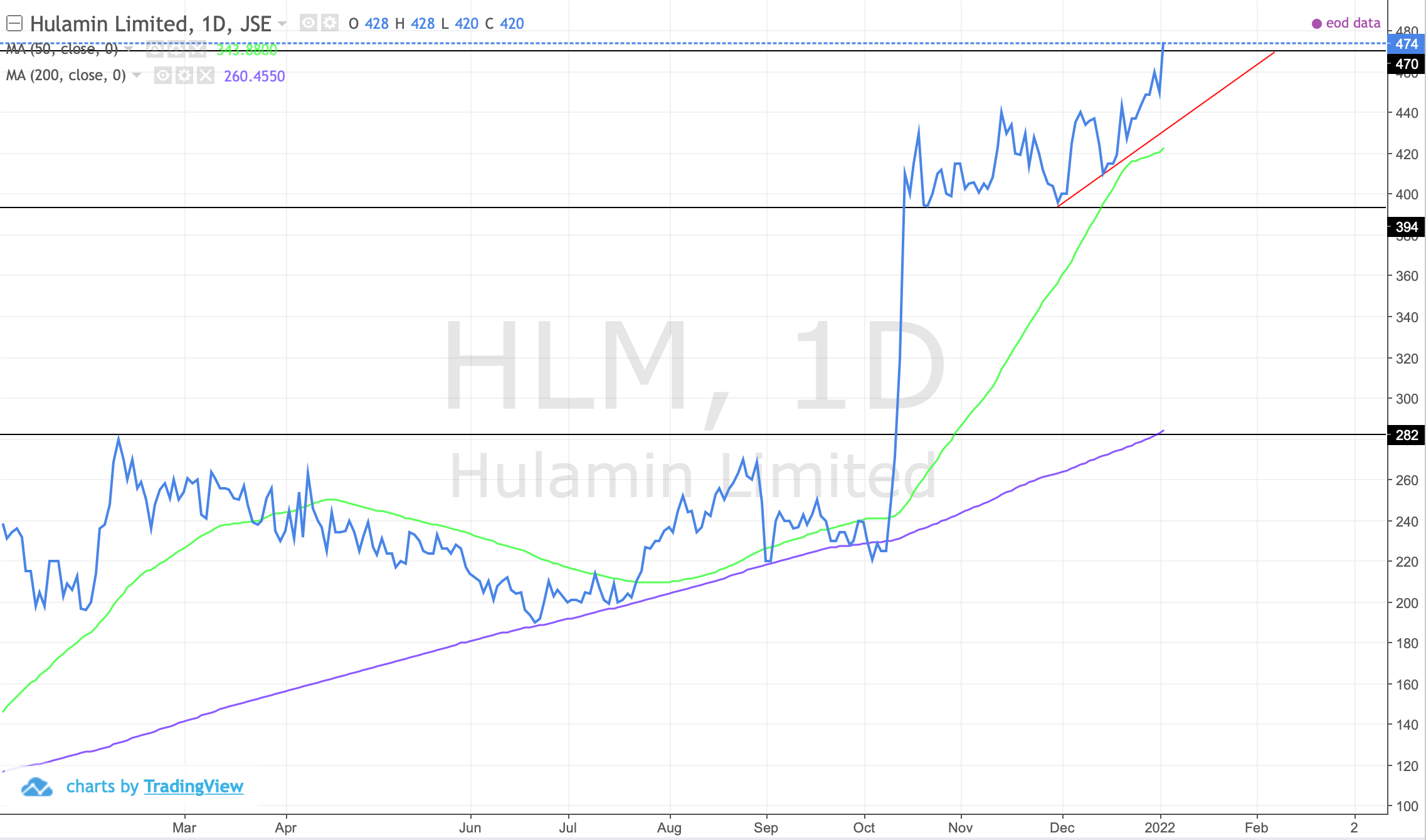 Positive break. Higher highs and lows. Targeting 500 and beyond...
US:ZM (Zoom)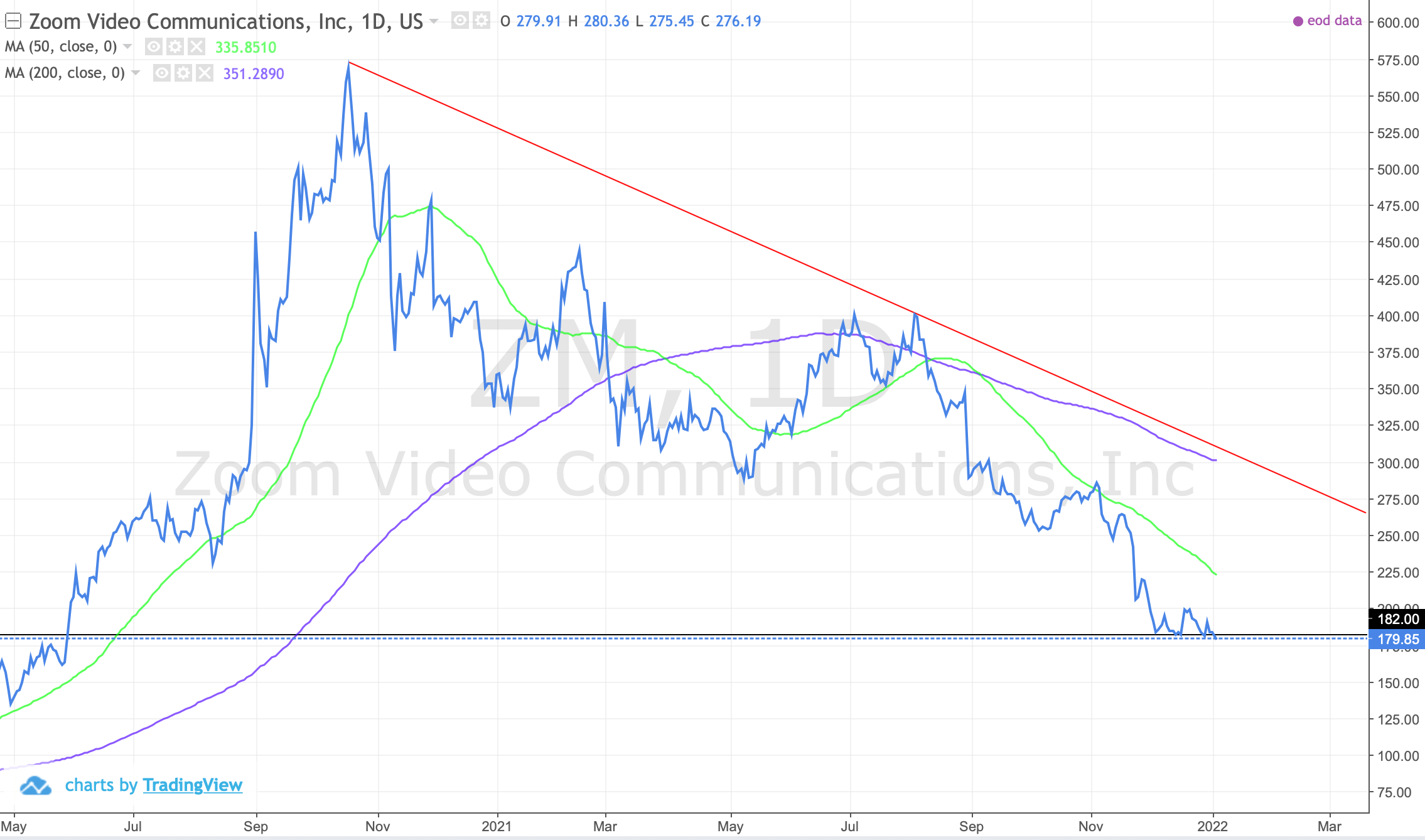 Negative break. Horrible. Not one for me.
This kind of post is usually only made available to paid members, however from time to time it will be made public.