breakouts
Breakouts: 04 January 2021
A look at some charts for the new year that had breakouts during the festive period...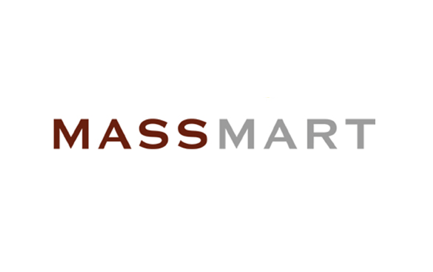 Happy new year to all! Hoping this coming year can be prosperous and enjoyable for all. 🎉
Now let us jump into some stocks...
S32 (South32)
Both moving averages 50MA and 200MA are moving upwards. A sequence of higher highs and higher lows points to more upside. Now we need to break 3000c...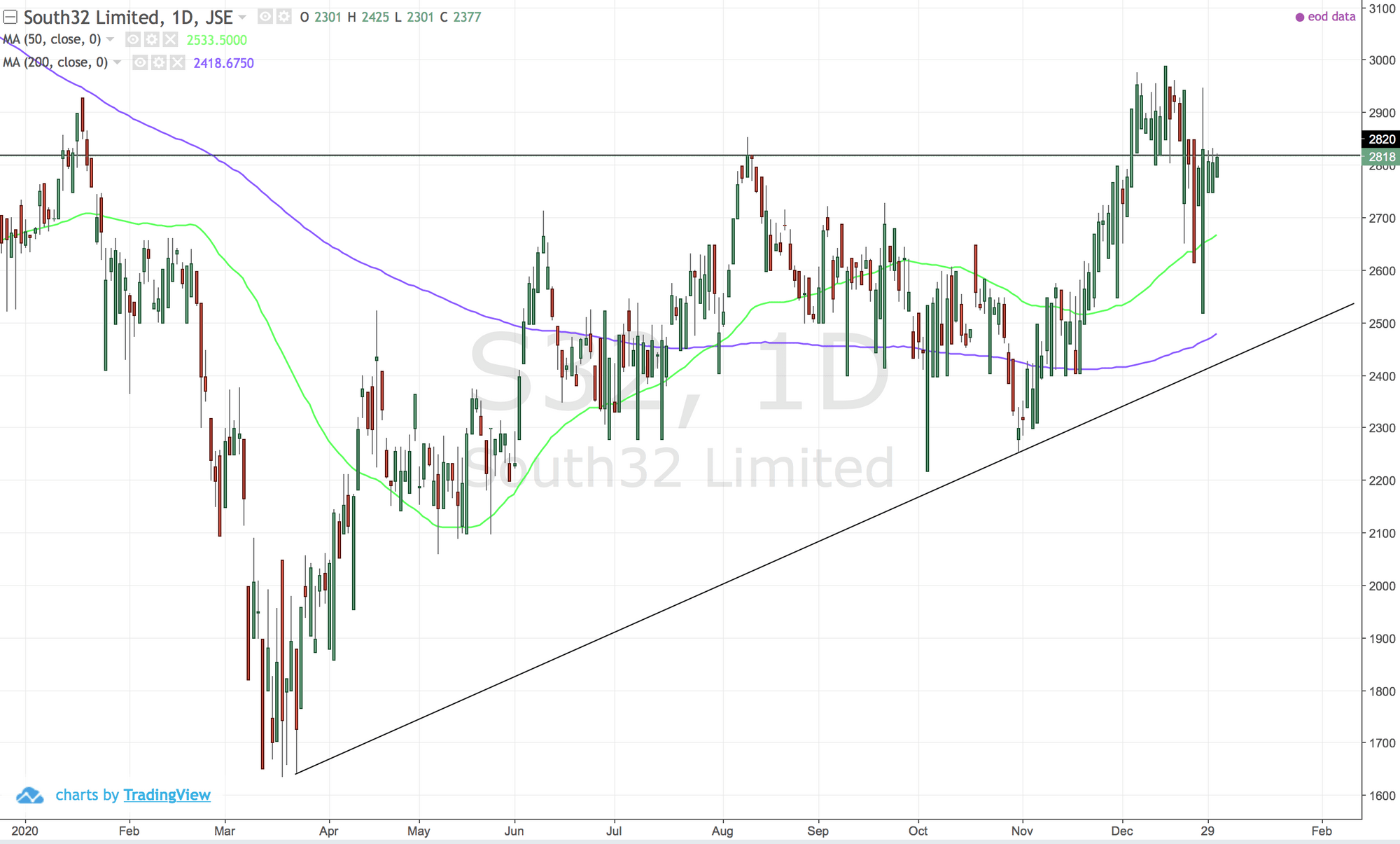 MSM (Massmart)
A few cup and handle pattern break ups, movign averages now pointing up and that golden cross. Maybe it is different this time but not one for me....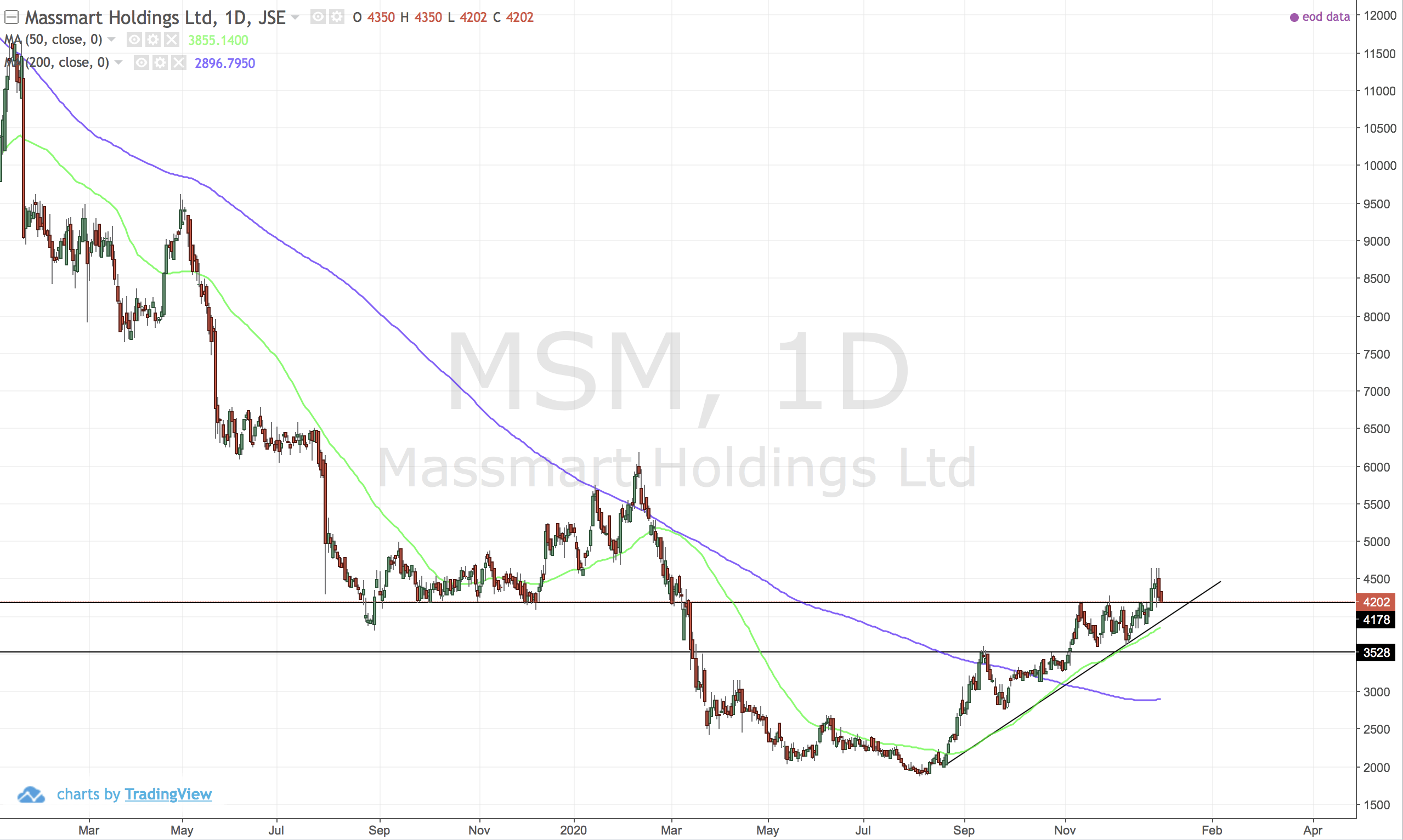 NPN (Naspers)
Naspers looks to be on shaky ground. A potencial topping pattern, a move below 282k would set off alarm bells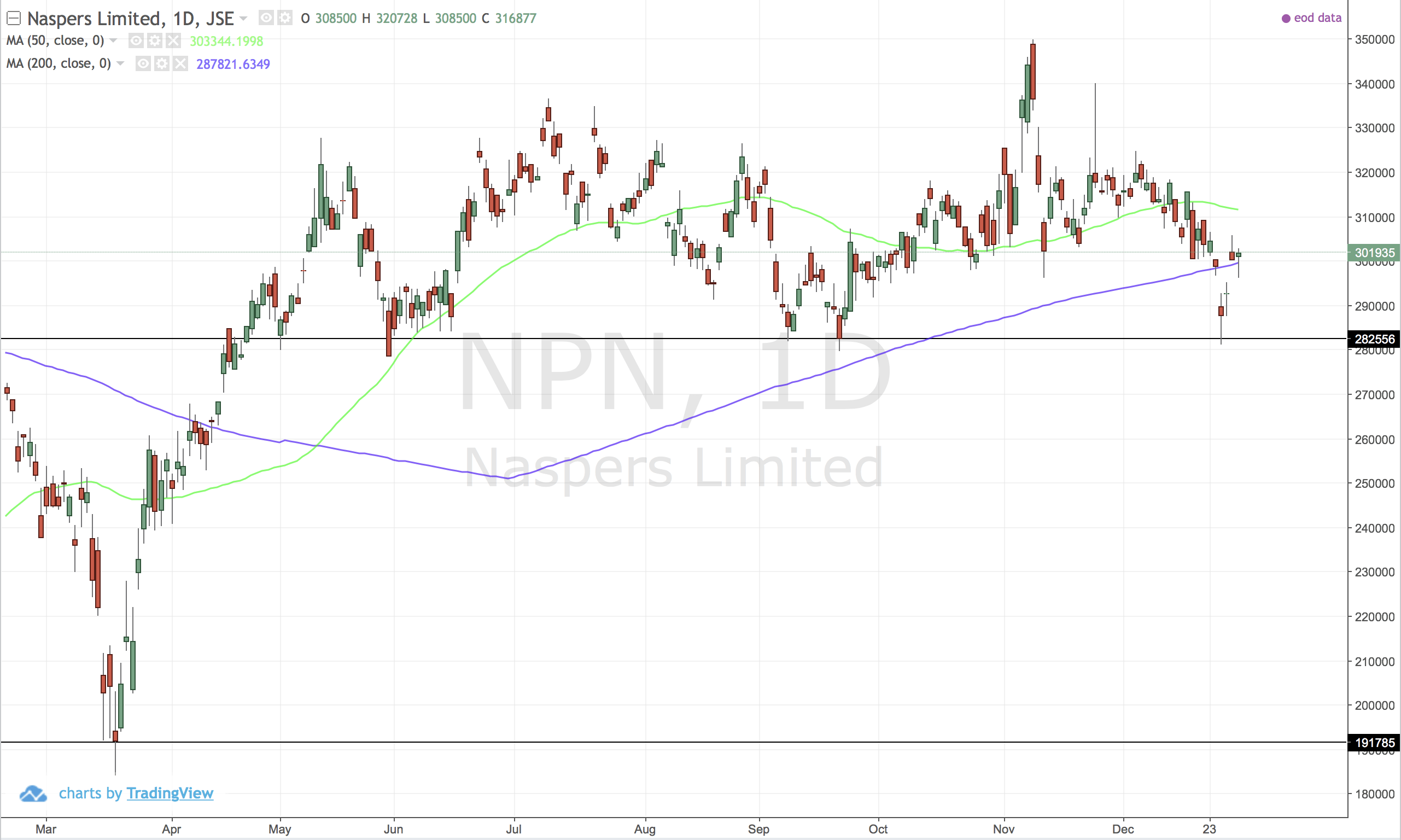 US:BABA (Alibaba)
China not being particularly happy with Alibaba and ANT is shown in the dramatic moves lower by the chart. An inverse cup and handle projects the price to $191.
Not the best place to be technically but fundamentally news could create a big recovery...