Breakouts: 02 February 2021
A look at bitcon, JSE:SYG500 and the state of the dollar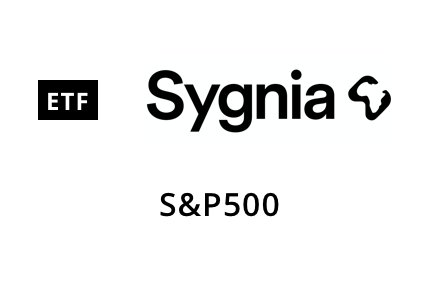 CC:BTC-USD (Bitcoin)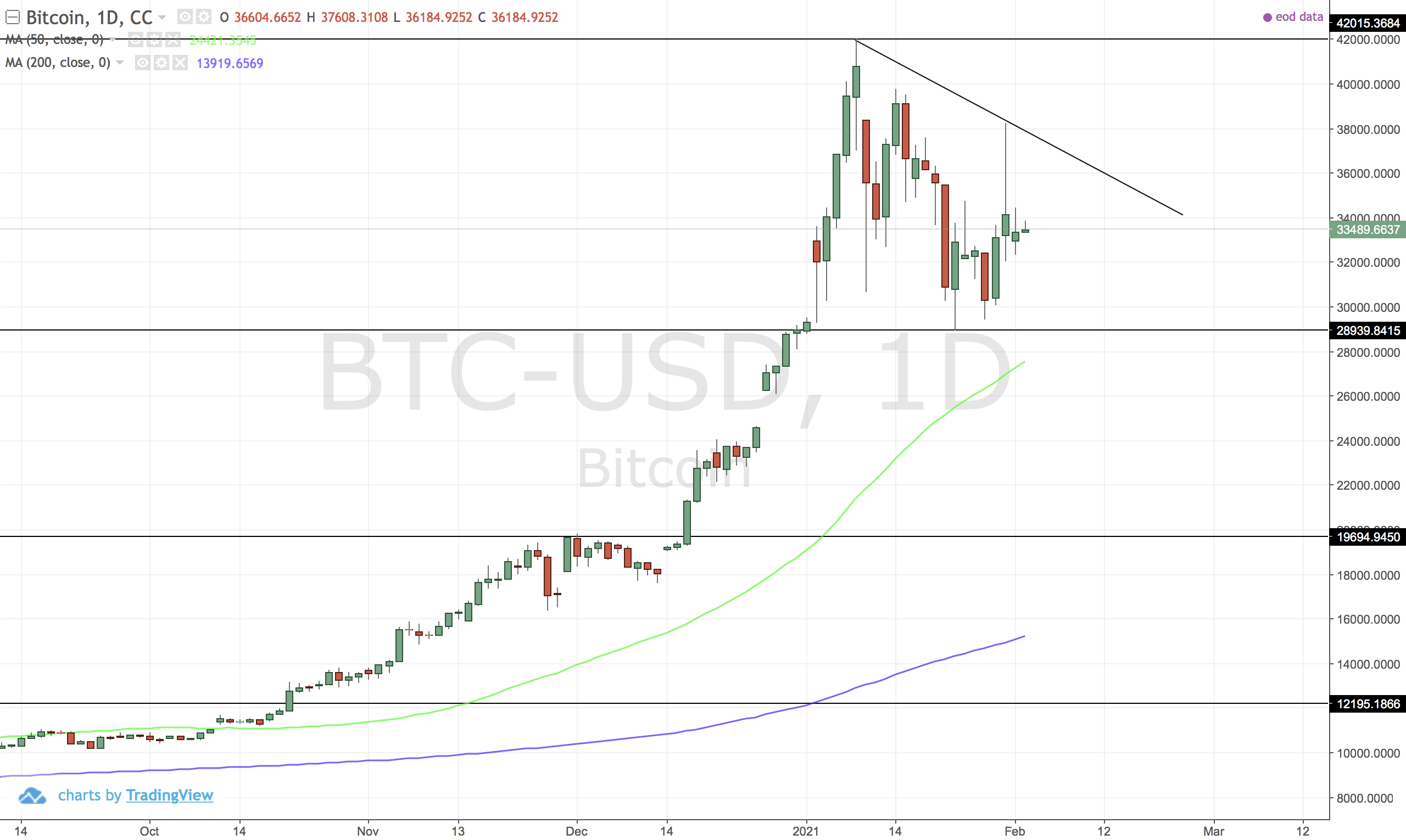 Certainly feels like it is on the way down now with the lower highs and descending triangle.
JSE:SYG500 (Sygnia SP500)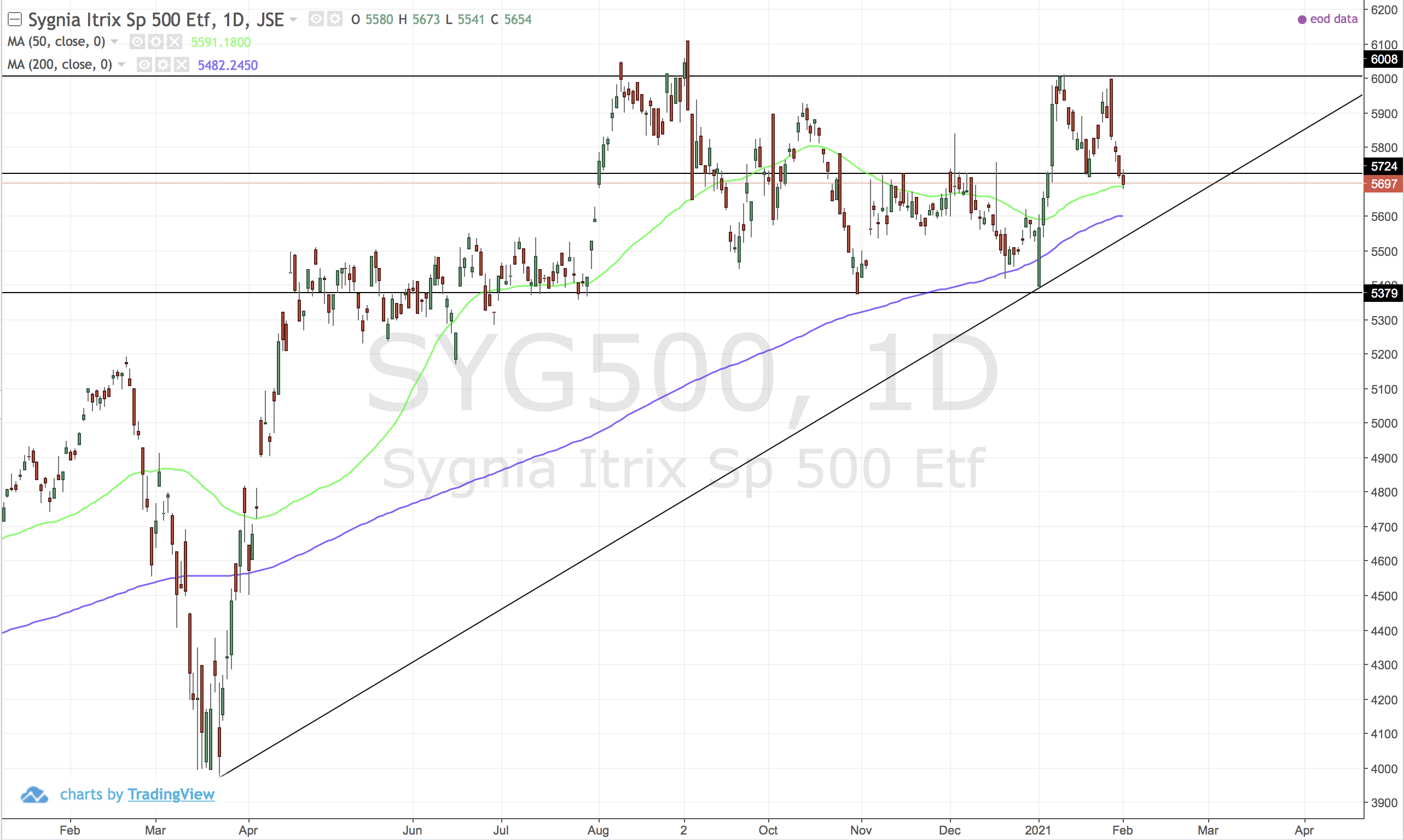 Break below area of interest. Target 5379 now.
INDX:DXY (US Dollar Index)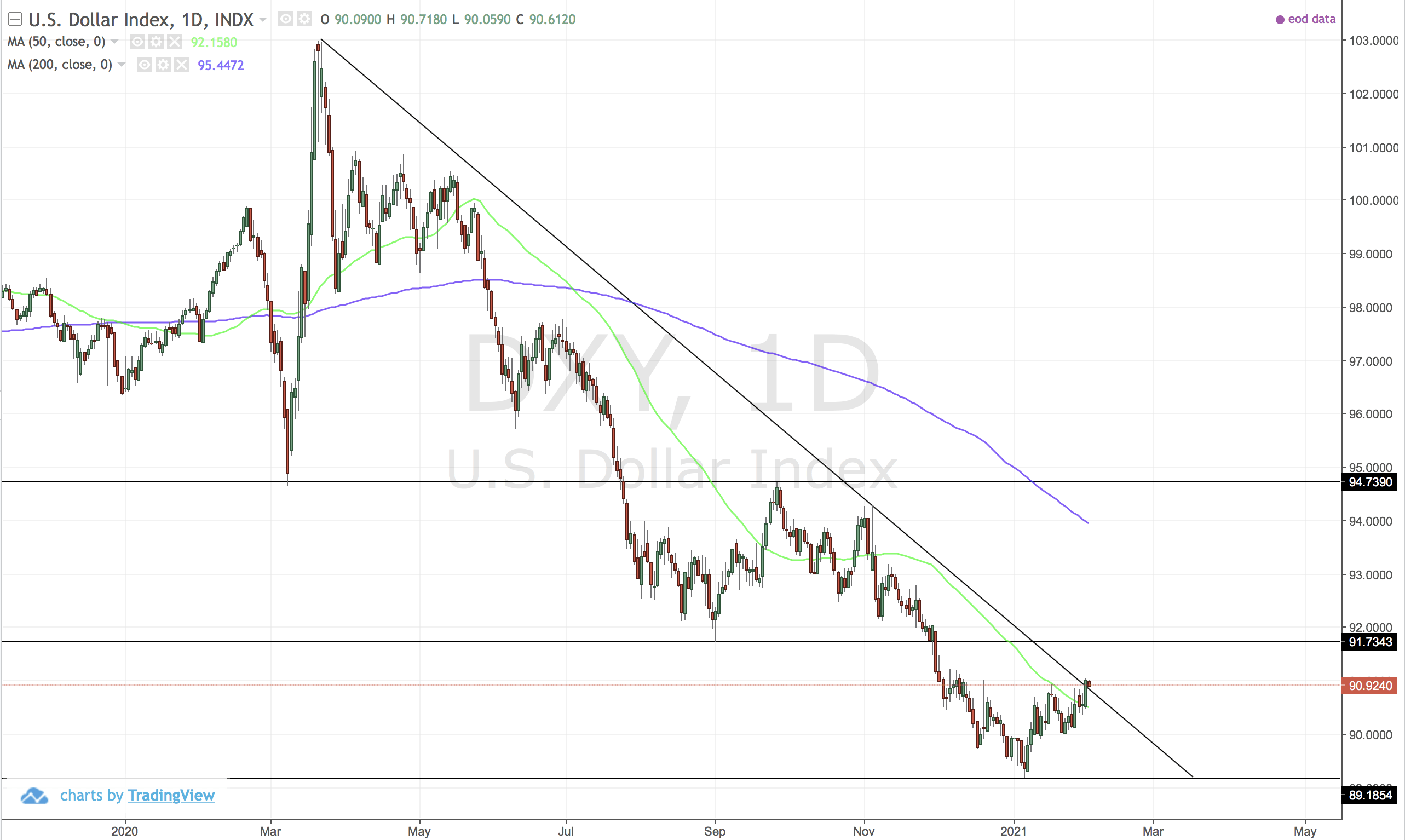 Breaking the downward trendline. A few higher high and lows. Perhaps some dollar stength to come in and persist for the next few months.
FOREX:USDZAR (USDZAR)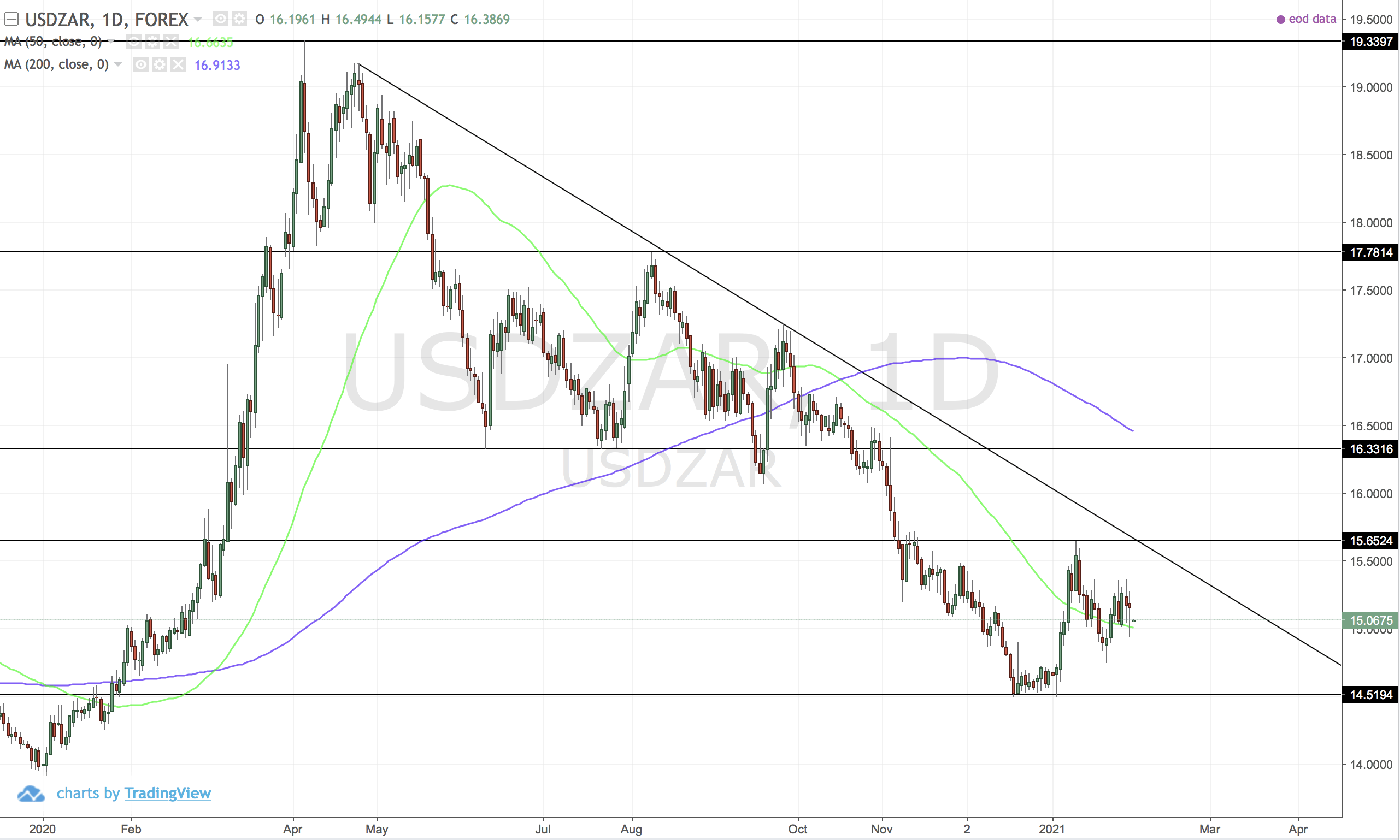 Weakness creeping in.