breakouts
Breakouts: 01 June 2021
A technical look at Glencore, Gold, ACL and EOH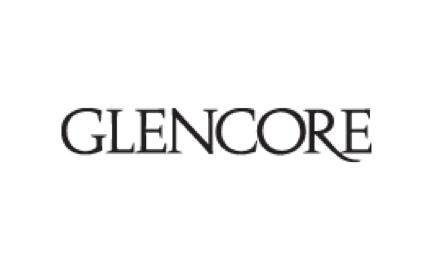 JSE:GLN (Glencore)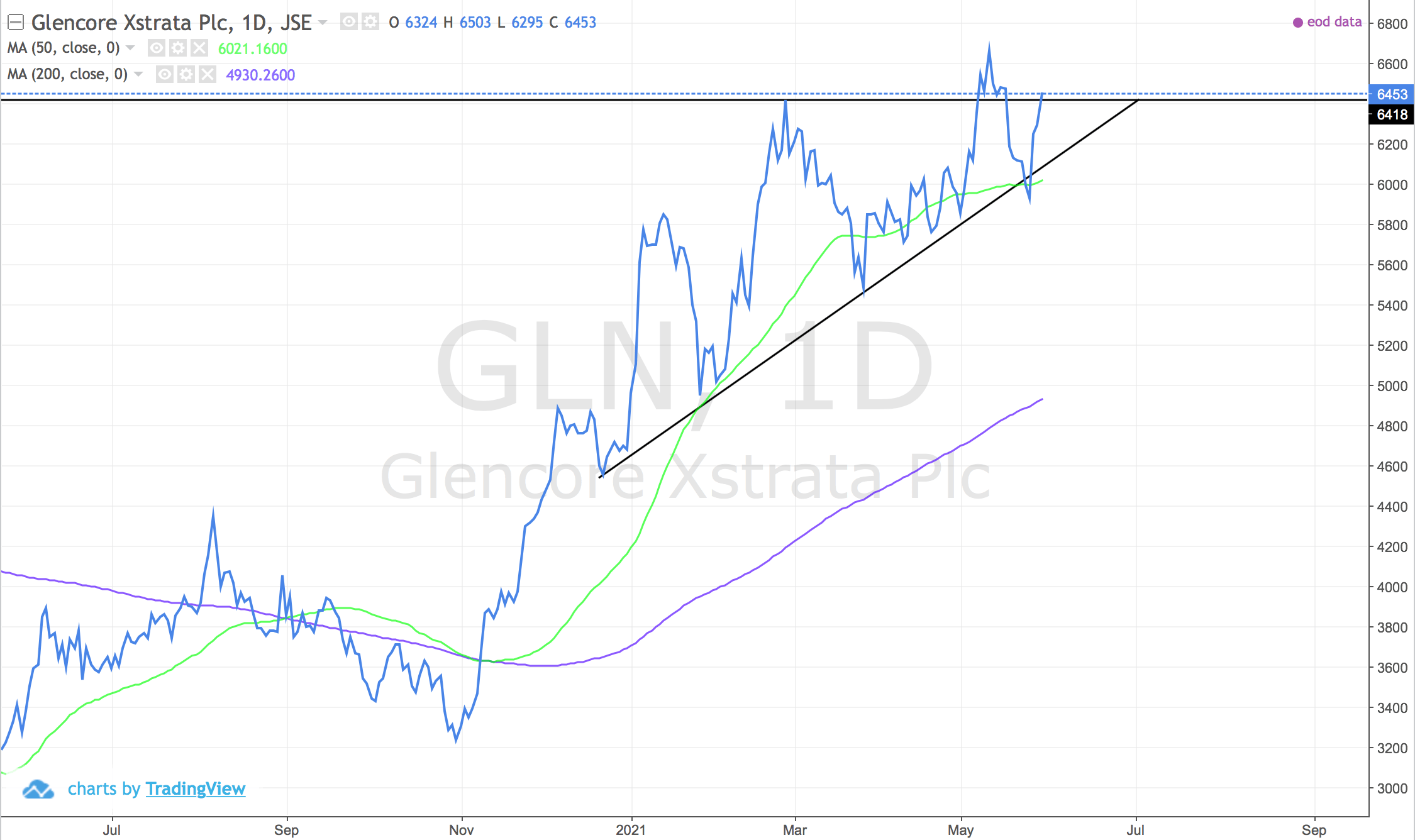 Positive breakout. From a shorter term view an ascending triangle has been formed - made up of higher highs and higher lows. There have been whipsaws around the ascending trend-line and flat top of the triangle. We are looking for a decisive break above the 6684 ZAC.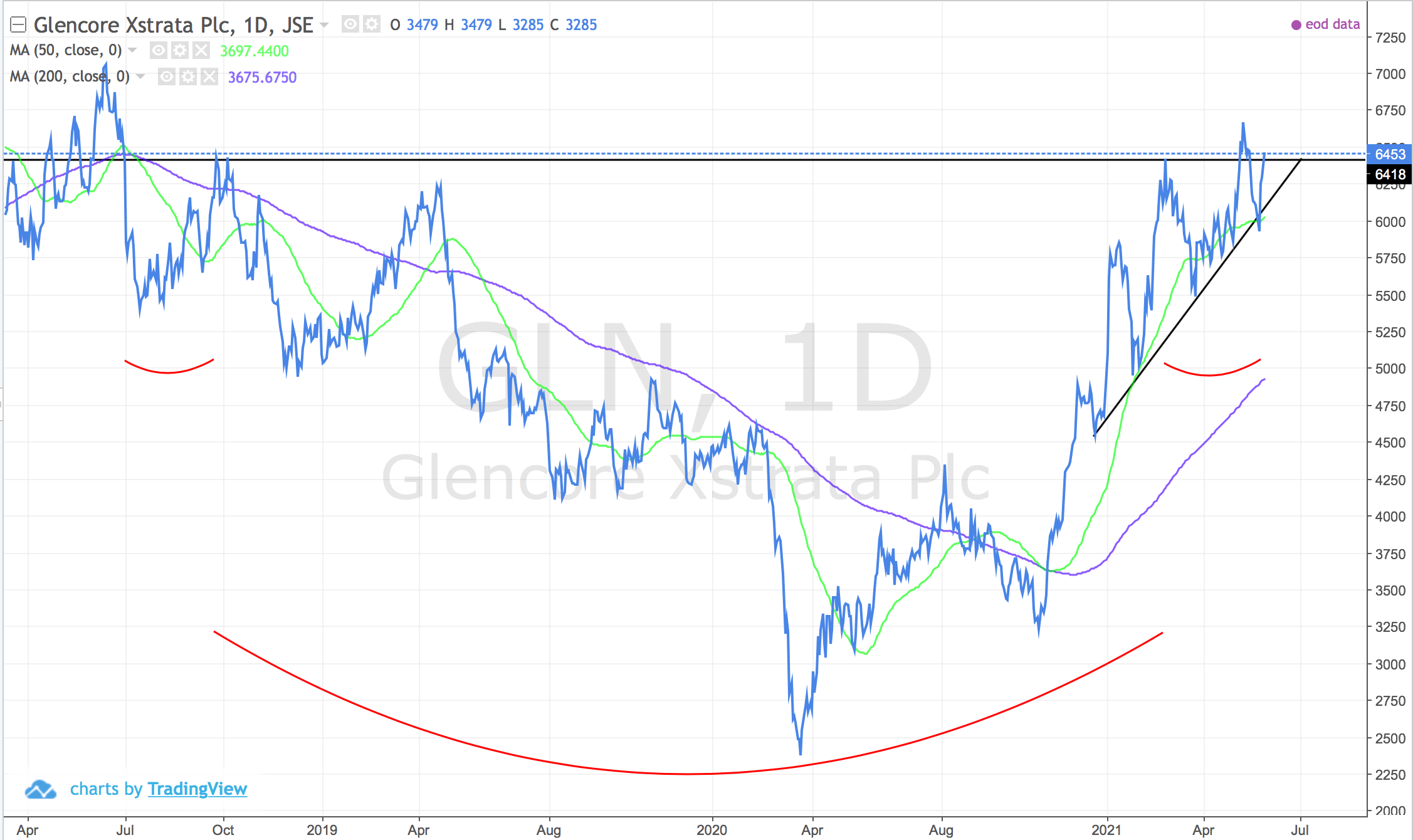 Looking longer term there is a large inverse head and shoulder looking pattern.
COMM:GC (Gold)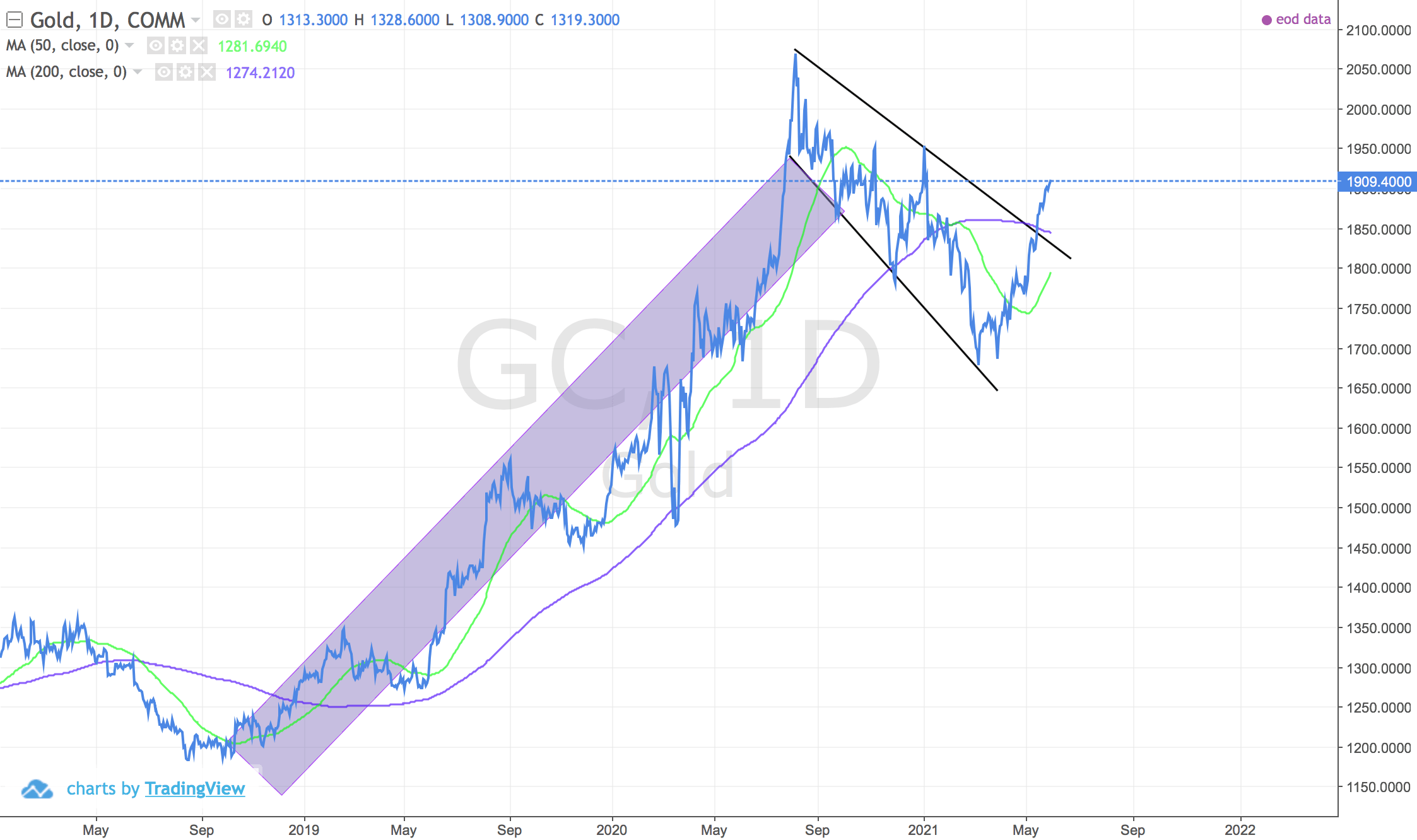 Positive breakout. This is a clear bull flag pattern. It is usually a continuation pattern. Projecting the prior price movements sets $2580 as a target.
That being said it is Gold - and the price rarely what I technically think about it.
JSE:ACL (Arcelor Mittal)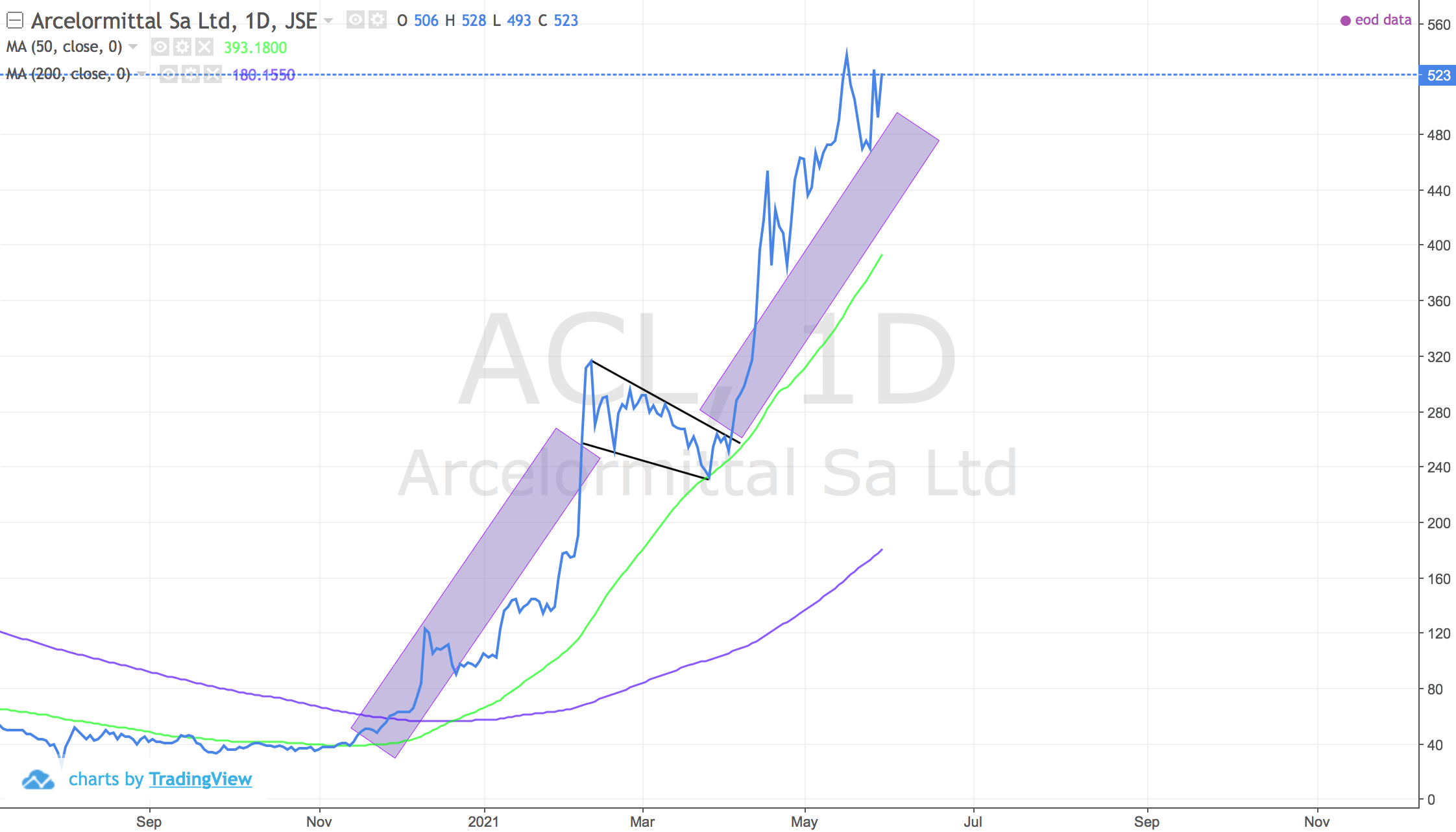 No breakout - just a note. An example of a flag pattern that did play out. Unfortunately not one I picked up on.
JSE:EOH (EOH)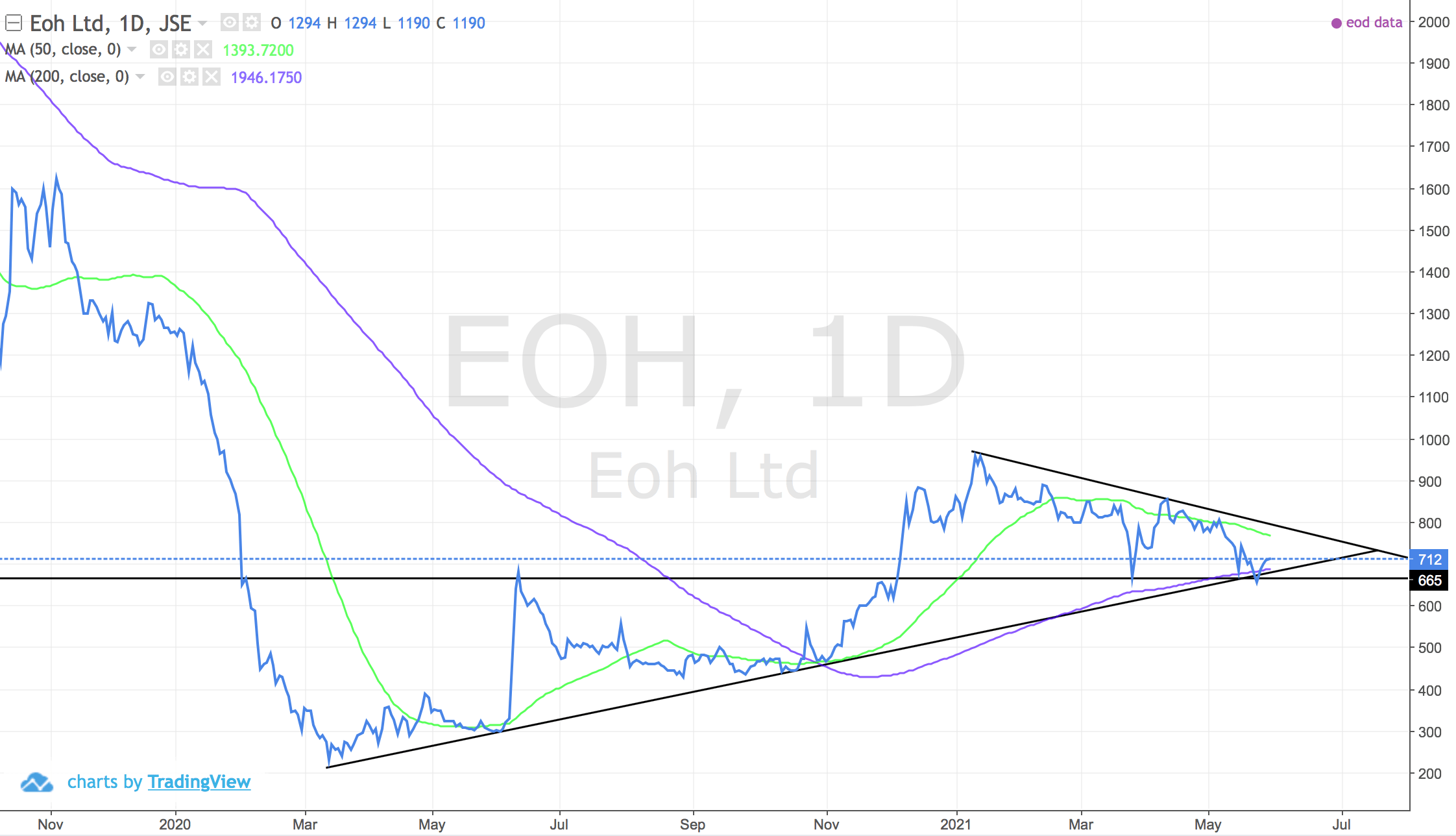 No breakout yet - but poised for a move.
Hopefully no more news of corruption and bribing of government.