stage analysis
Stage Analysis: Harmony Gold
Graeme_AB looks at the technical stage analysis of Harmony Gold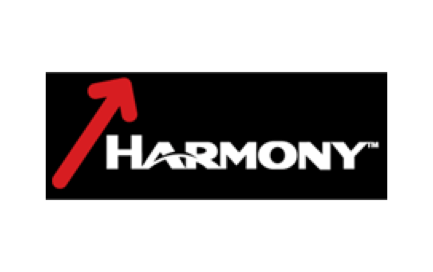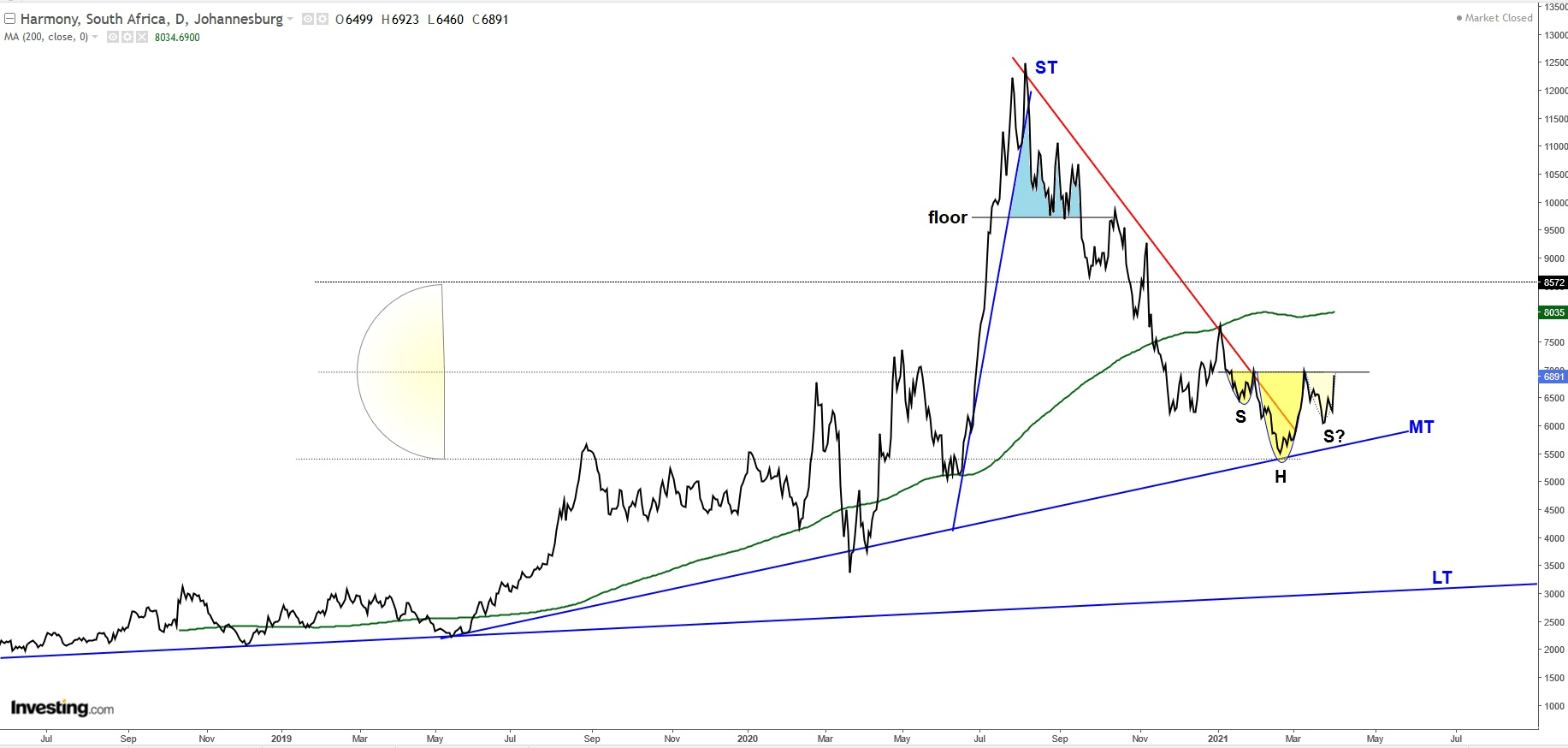 One can clearly see the 3 stages: LT, MT & ST.
It went near-vertical along the ST TL & then cracked into a top (light blue) bounded by a floor.
Once the floor broke it went into a stage 4 downtrend (red).
The bounce off the MT TL saw it form an IHS  reversal S-H-S? with a neckline @6956 (incomplete).
A break of the neckline targets 8572 (see projection tool LHS).
Legend
LT - Long term
MT - Medium term
ST - Short term
TL - Trend Line
S-H-S? - Shoulder - Head - Shoulder (a head and shoulders Techical pattern). The ? denotes that the author is questioning whether it can be called a clear and complete pattern at this stage. It is a suggestion that it seems possible or likely.
IHS - Inverse head and shoulders
LHS - Left hand side - the projection of a head and shoulders is the length from the neckline (base) to the top of the head. That is then projected the opposite directions to give an indication of where price could go.