Breakouts: 21 January 2021
In this post I will be taking a more focused look on some local Exchange Traded Funds (ETFs), however regular stocks will also pop up.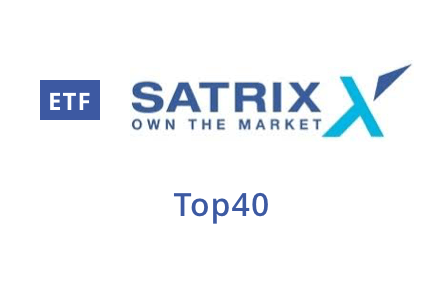 JSE:STXRES (Satrix RESI)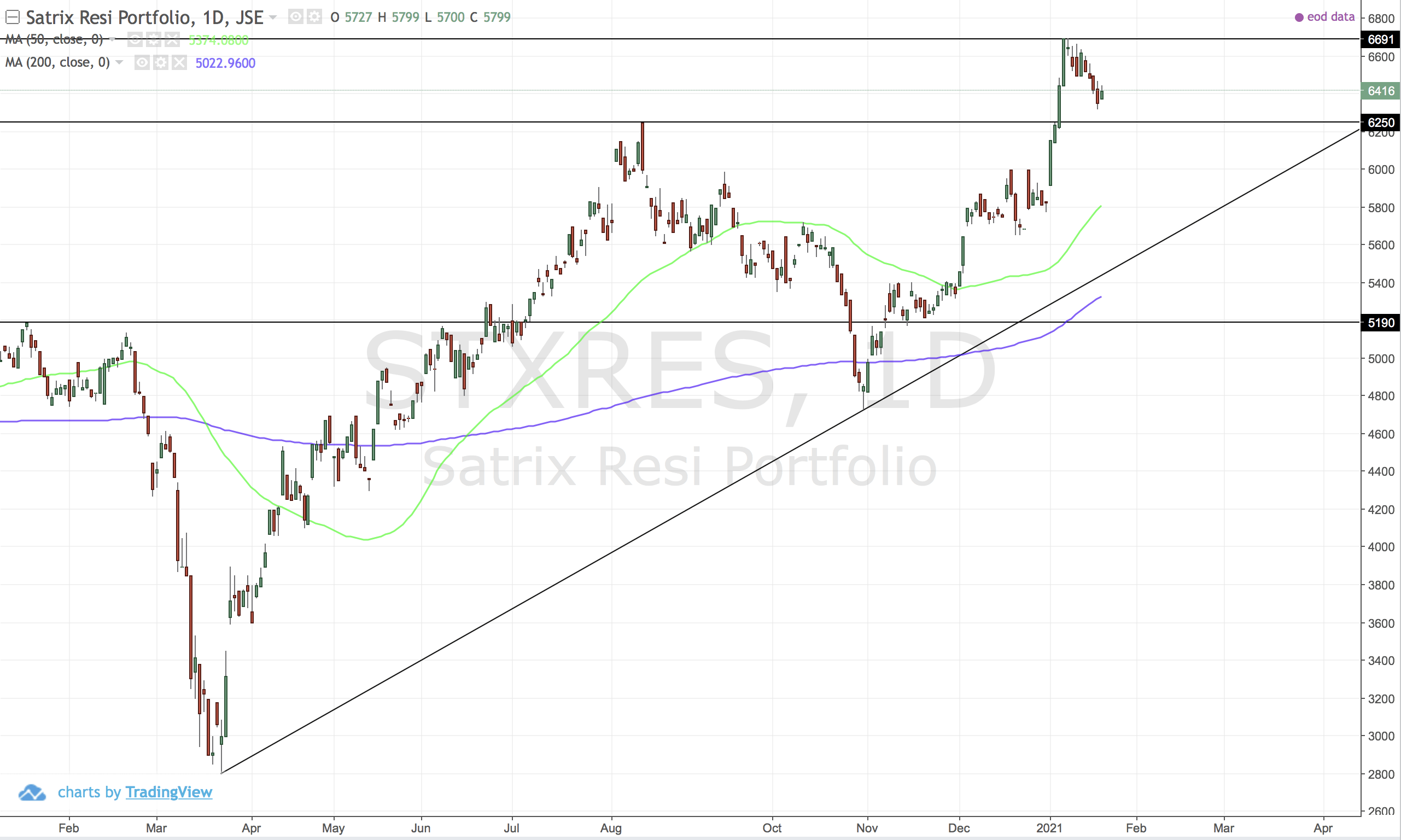 A series of high highs and lows, with moving averages moving up. Holding above 6250 is important - but there is still the trendline support. Overall looking good and trending up.
JSE:STX40 (Satrix 40)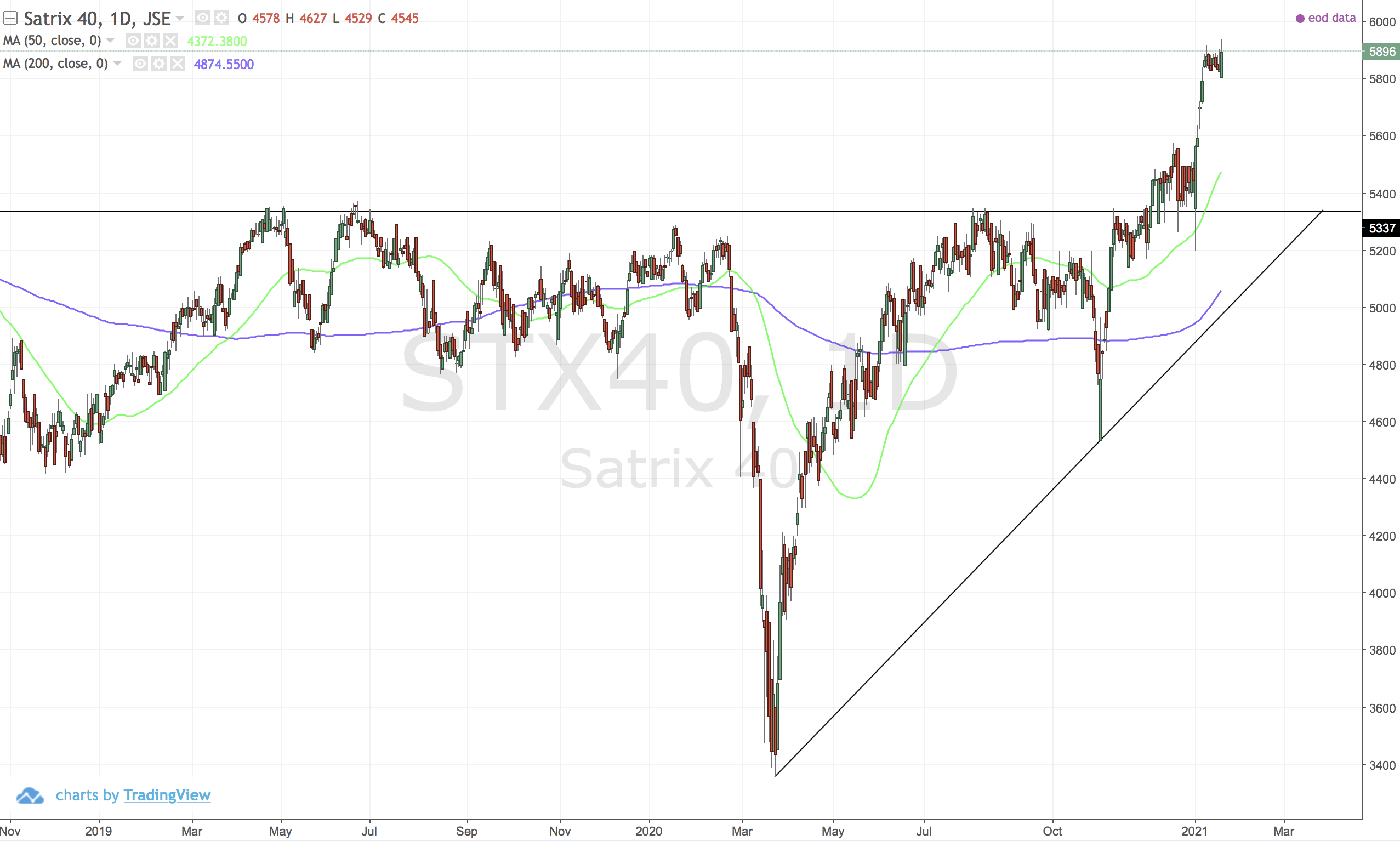 The resistance at 5341 held for 3 years. It was recently broken and now it appears - with the crash in mid March 2020 that the chart is trending up strongly. However this might just be another uptick before another long sideways move
JSE:STXFIN (Satrix Fini)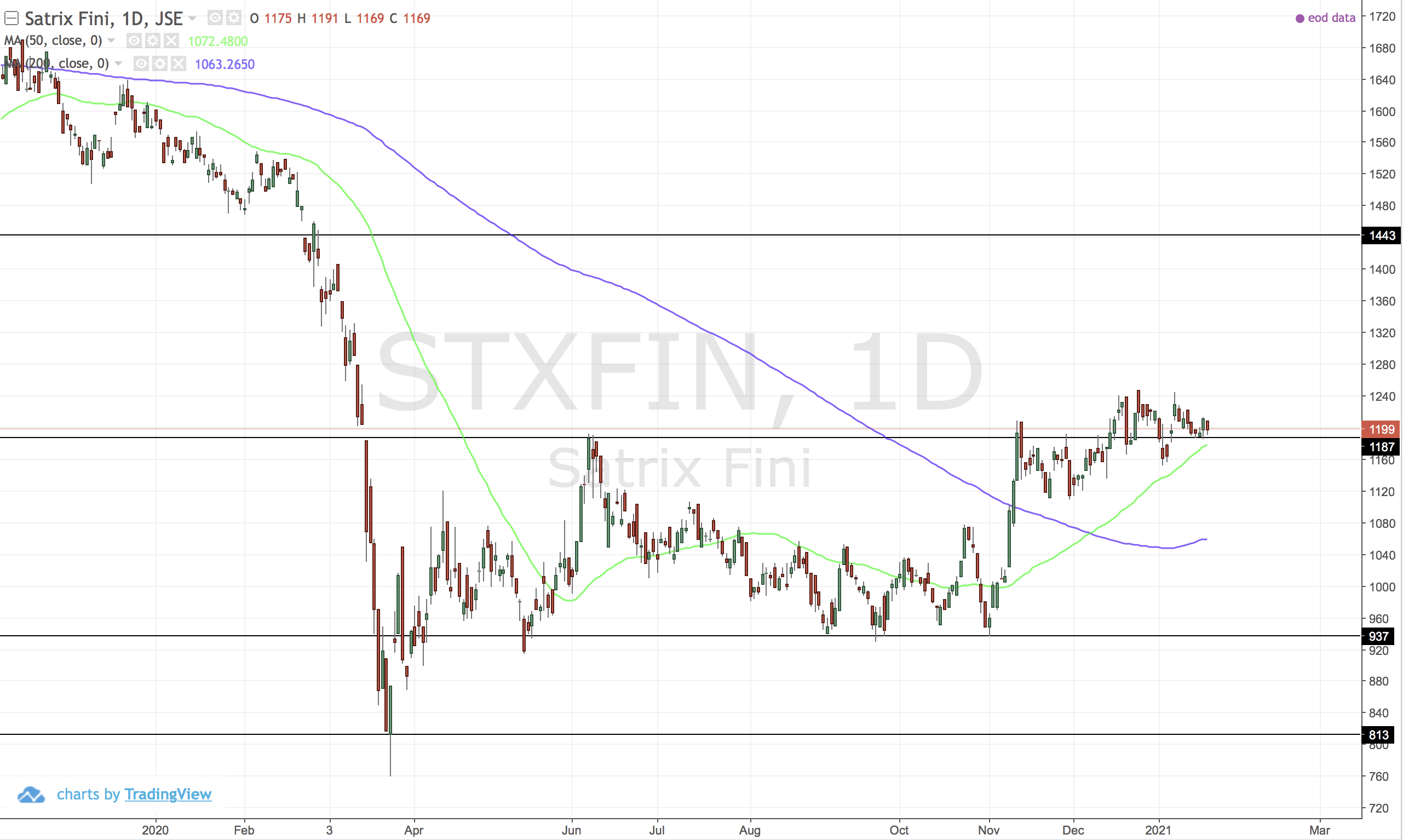 If you have held longer than a year - you have been battered. The recovery is much slower and has dependency on the strength of the Rand. There is however - higher highs and higher lows - and a godlen cross. Both moving averages are pointing up.
JSE:AVV (Alviva)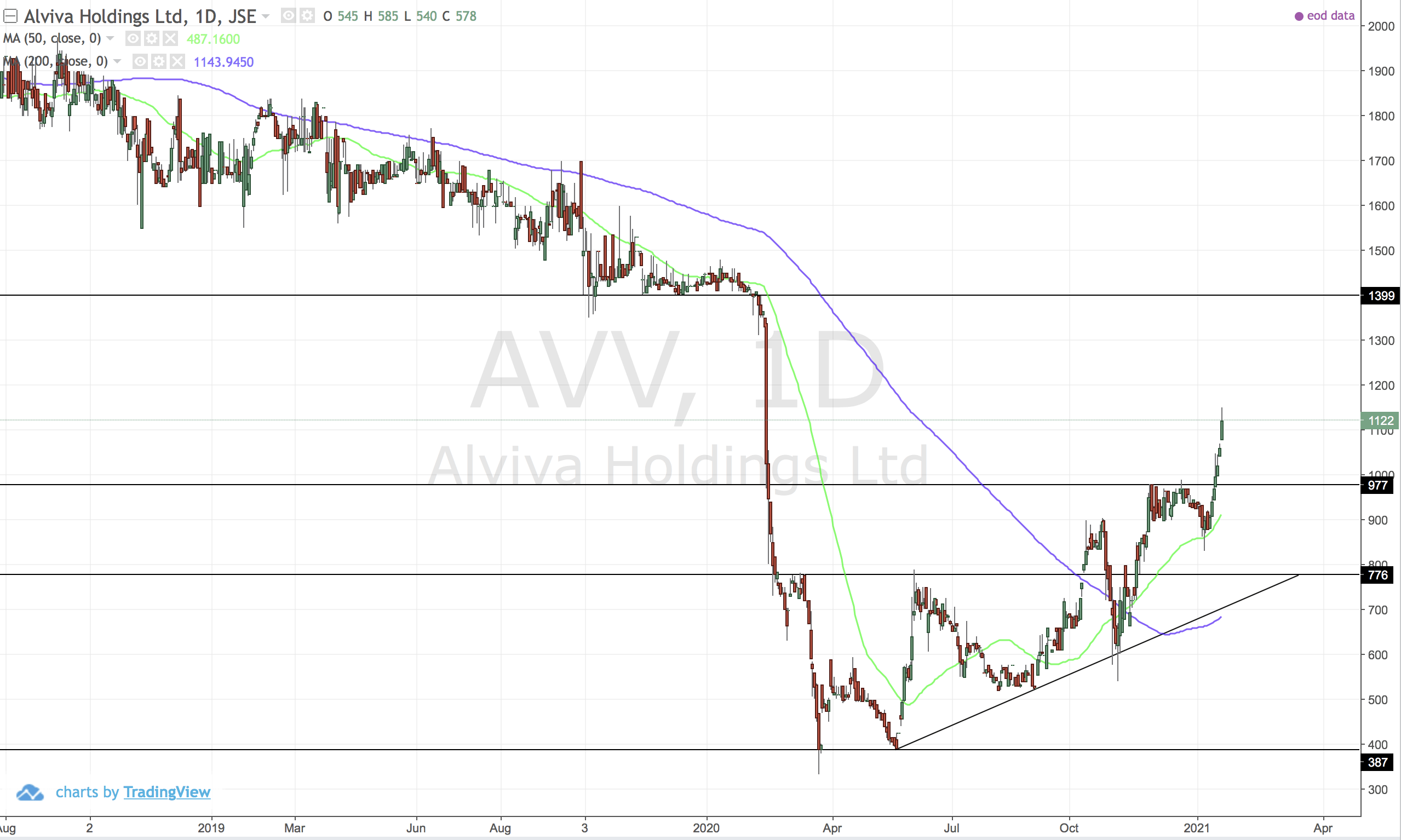 Rebuilding and recovering. The stock previously known as Pinnacle. I think getting to 1399 is a high probability.
JSE:STXDIV (Satrix DIVI)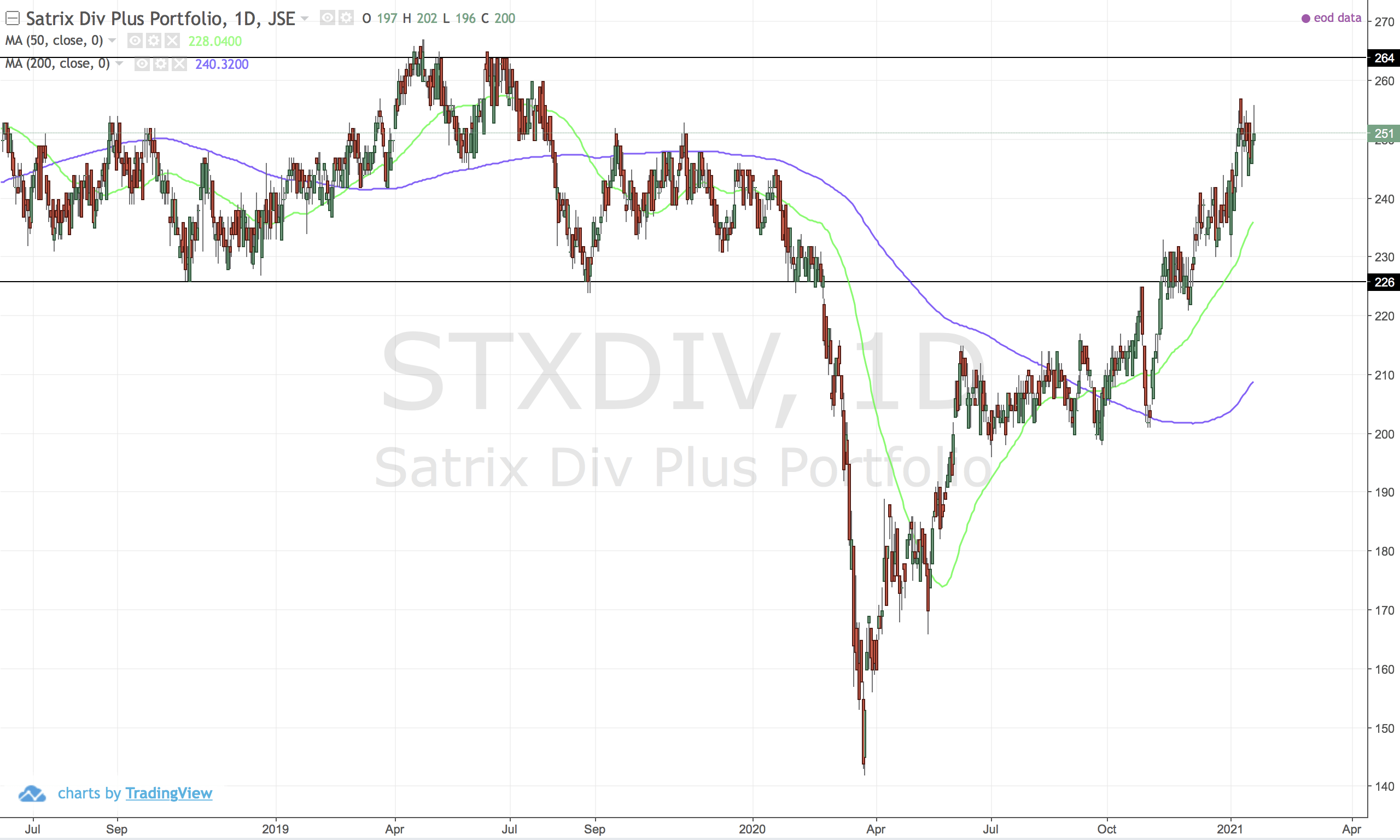 Back in the sideways channel. Need a break above 264.
JSE:SYGUK (Sygnia UK)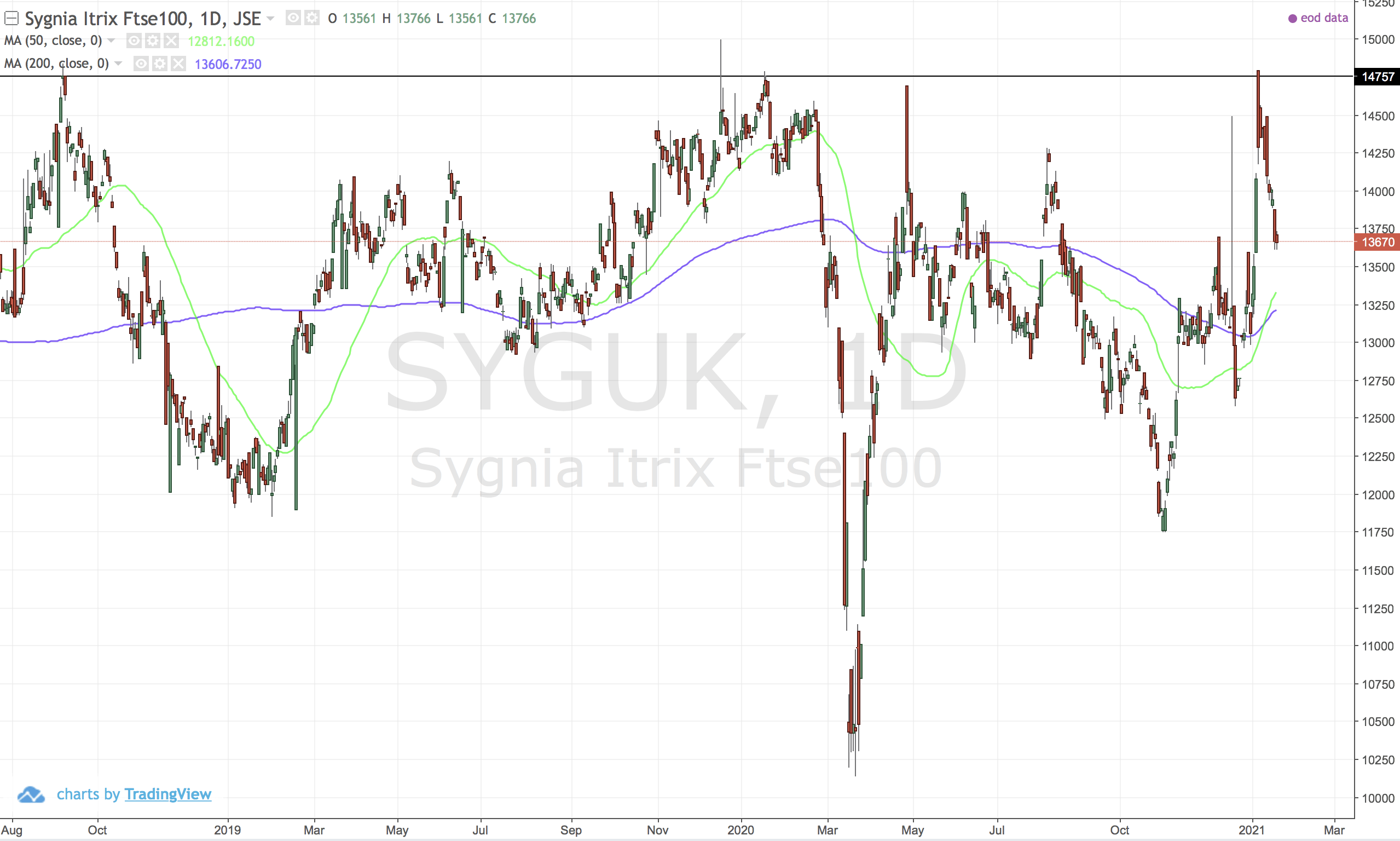 A lot of movement counting for nought. It is sideways and I am staying well away.
JSE:STXRAF (Satrix Rafi 40)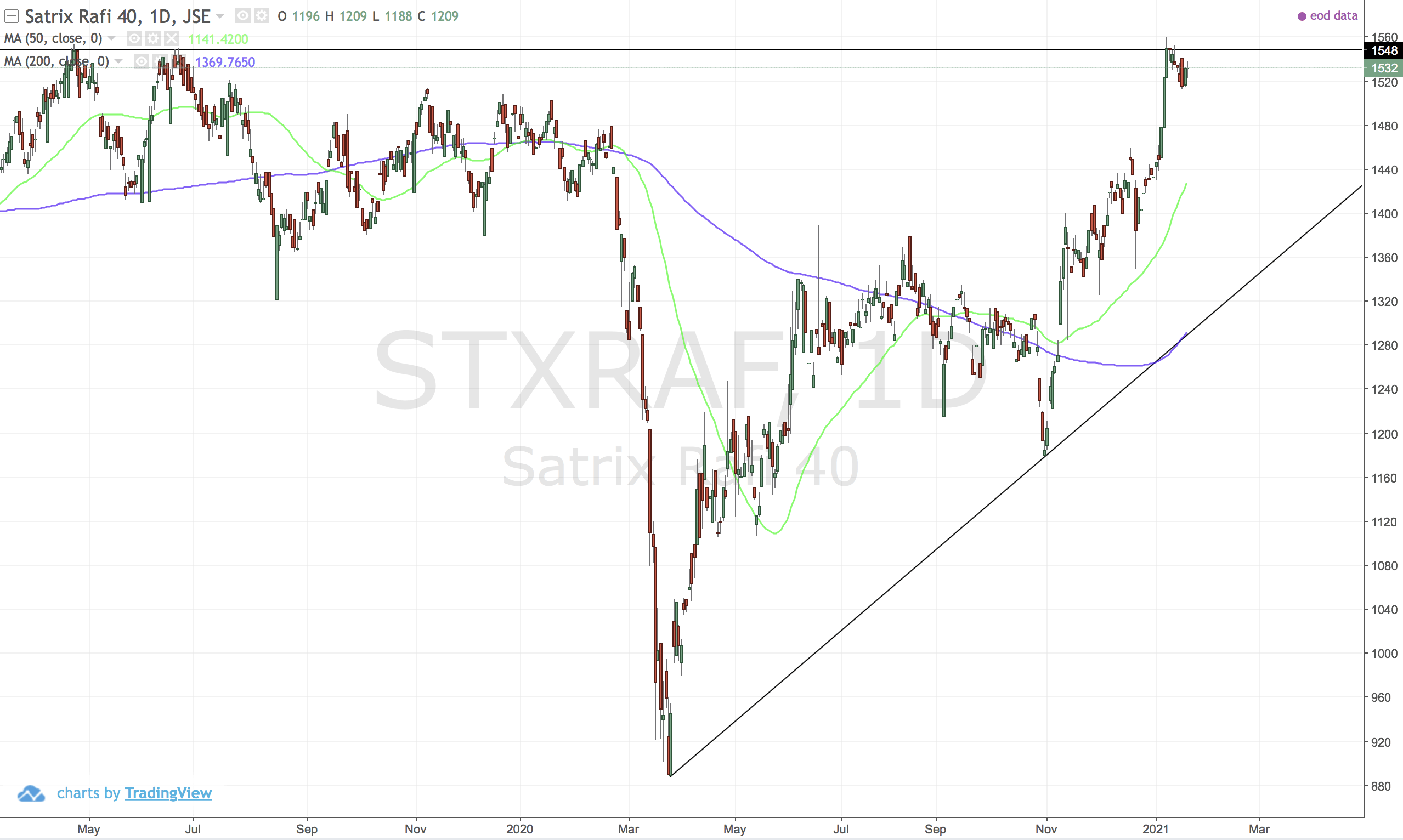 The top 40 companies based on fundemental measures. Trending up and all. Just feels like there is not enough support around. Not for me.
JSE:STXEMG (Satrix Emerging Markets)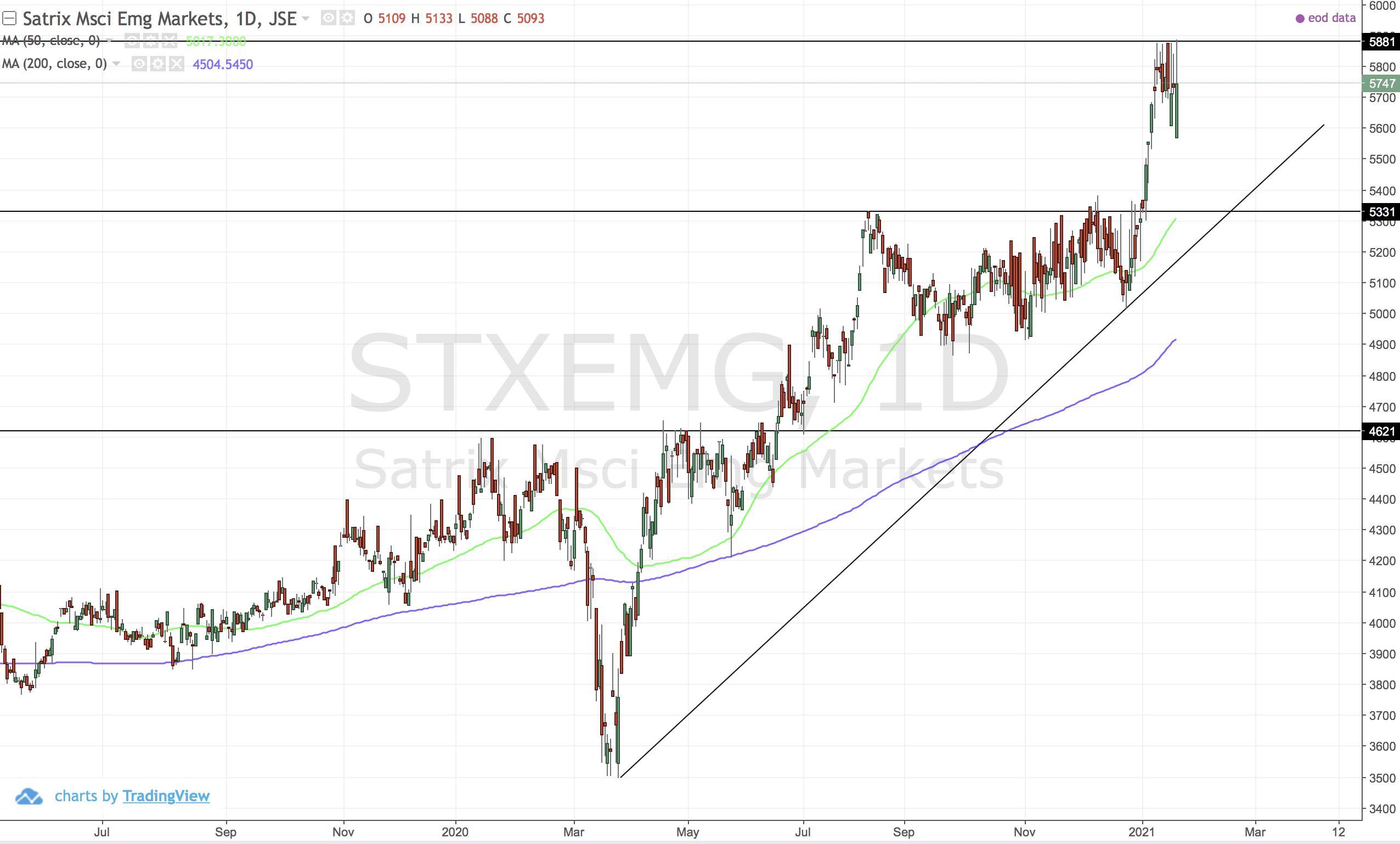 Change looks powerful. A string upward moving trending that has persisted. Lets hope to stay above 5331 and move to new highs.
JSE:ETFGLD (Africa Gold)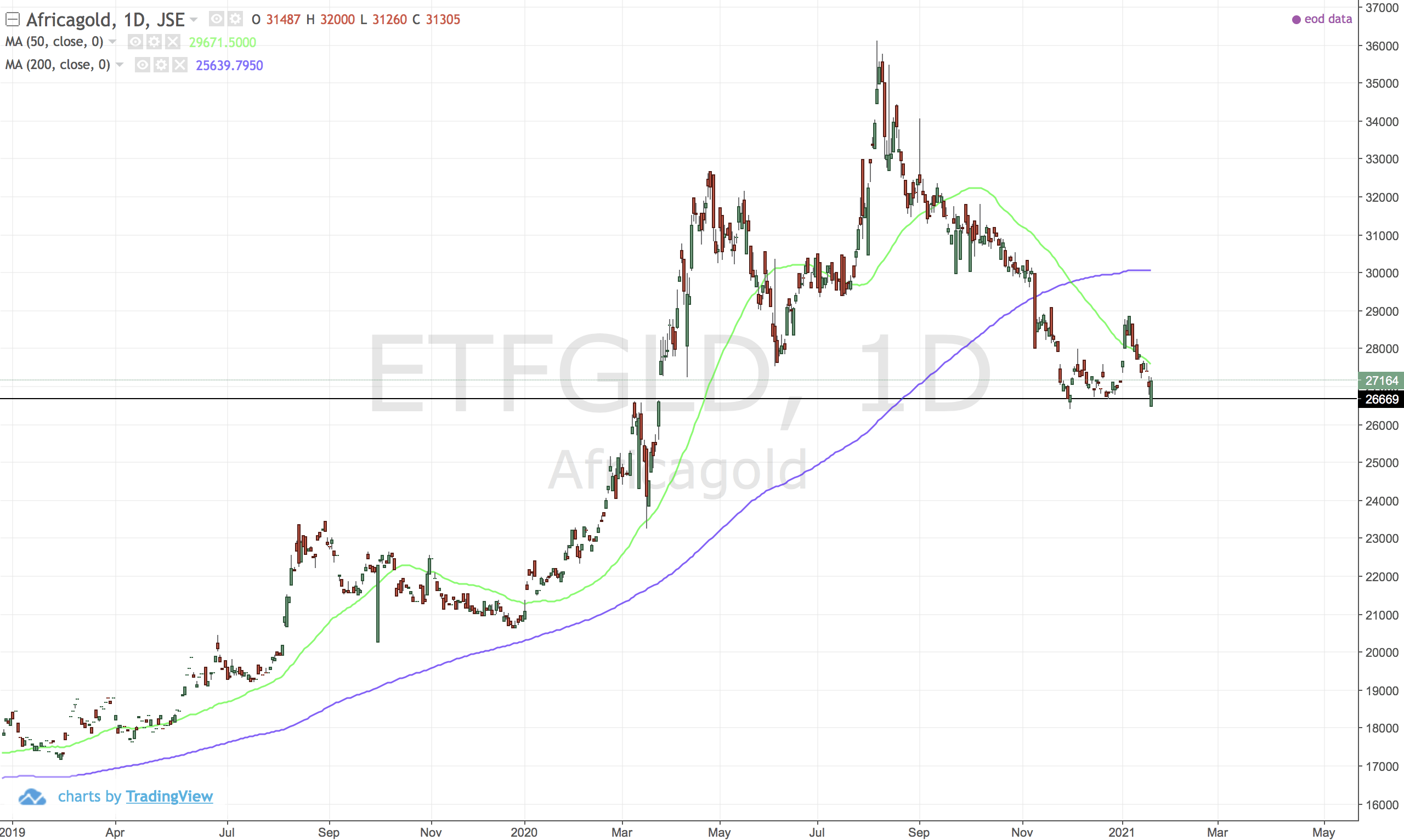 Not a shape we like to see - when going long. Of course the unpredictable gold price is a big factor. Death cross and rounding of the 200MA downward are not good signs. It's time to go...
JSE:ETFRHO (Africa Rhodium)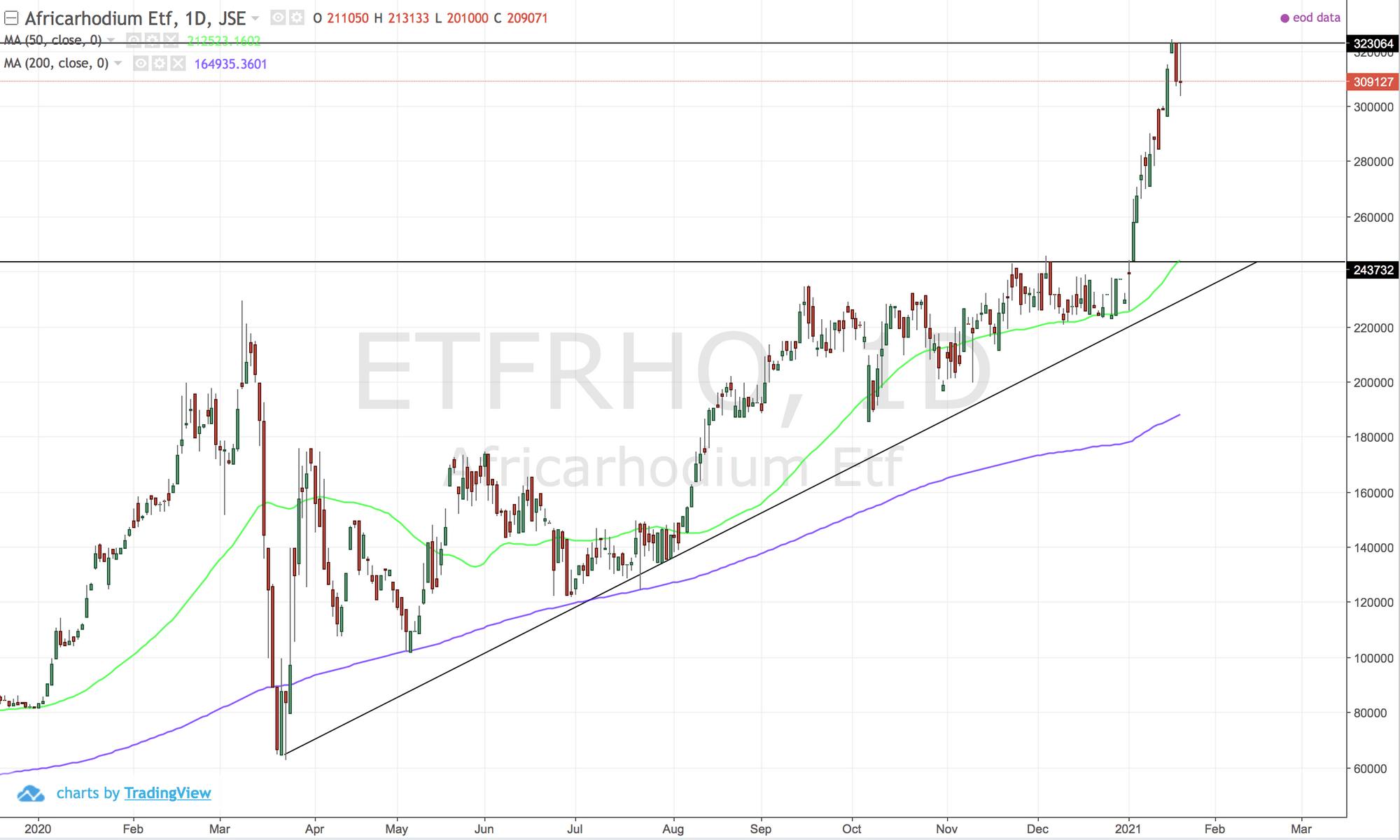 Jumped on the elevator at the start of 2021. However it is one you could have been holding for some time due to the strong up trend. All you need to do now is trail your stop loss and let it run.
JSE:ETFPLT (Africa Platinum)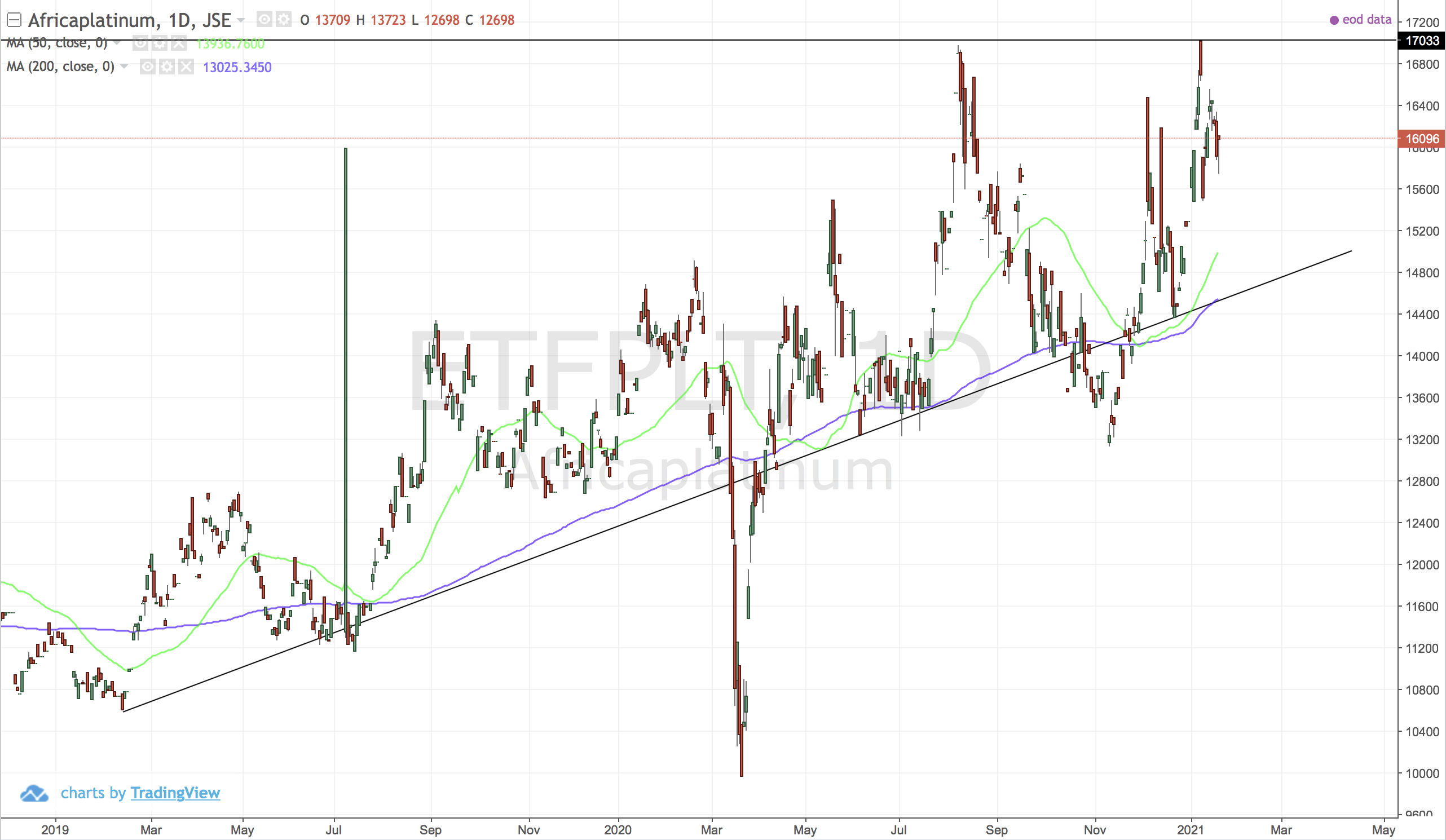 Looks a bit like a dogs breakfast, but the core is the 200MA and the trendline matching up well. That means you should but when price gets anywhere near either 200MA or trendline. That is what I will be doing.
JSE:GLD (New Gold Issuer)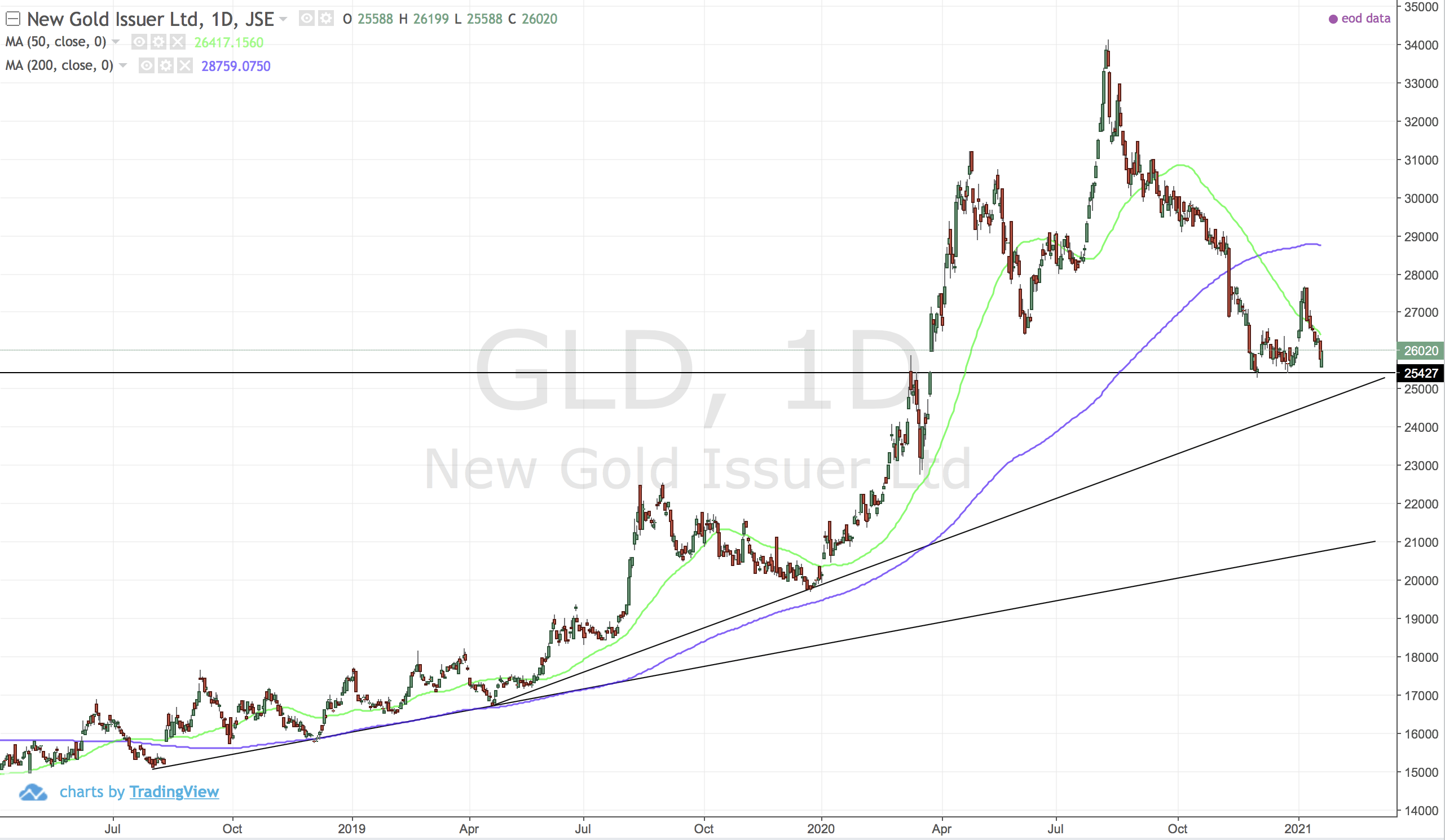 Same pattern of JSE:ETFGLD as they track the same thing. Inverse cup and handle. Perhaps we can bounce off that trendline. If not - might be time to sell.
JSE:IMP (Impala Platinum)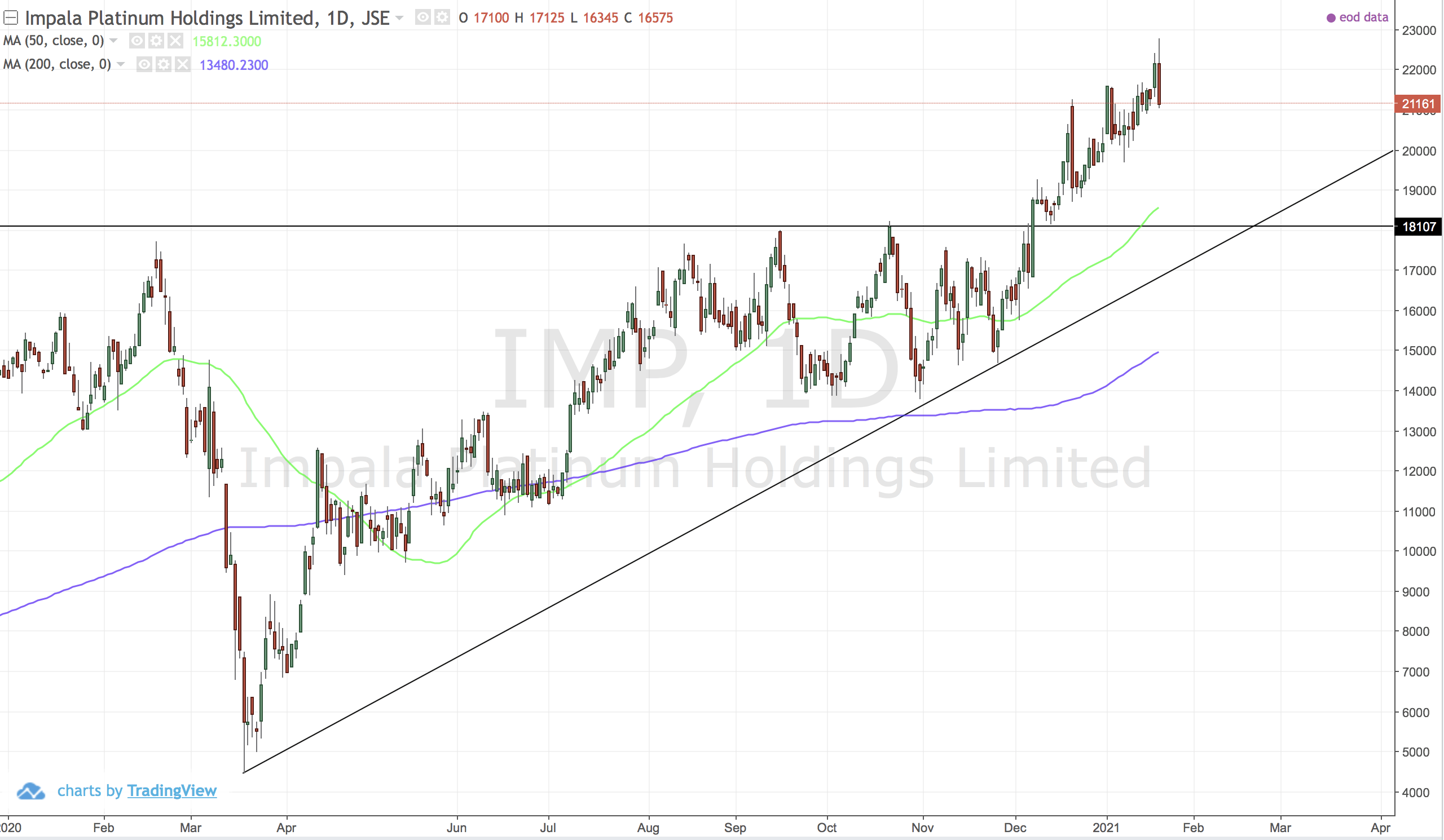 Breakout to the upside. Buy things going up...my mantra.
JSE:DCP (Dischem)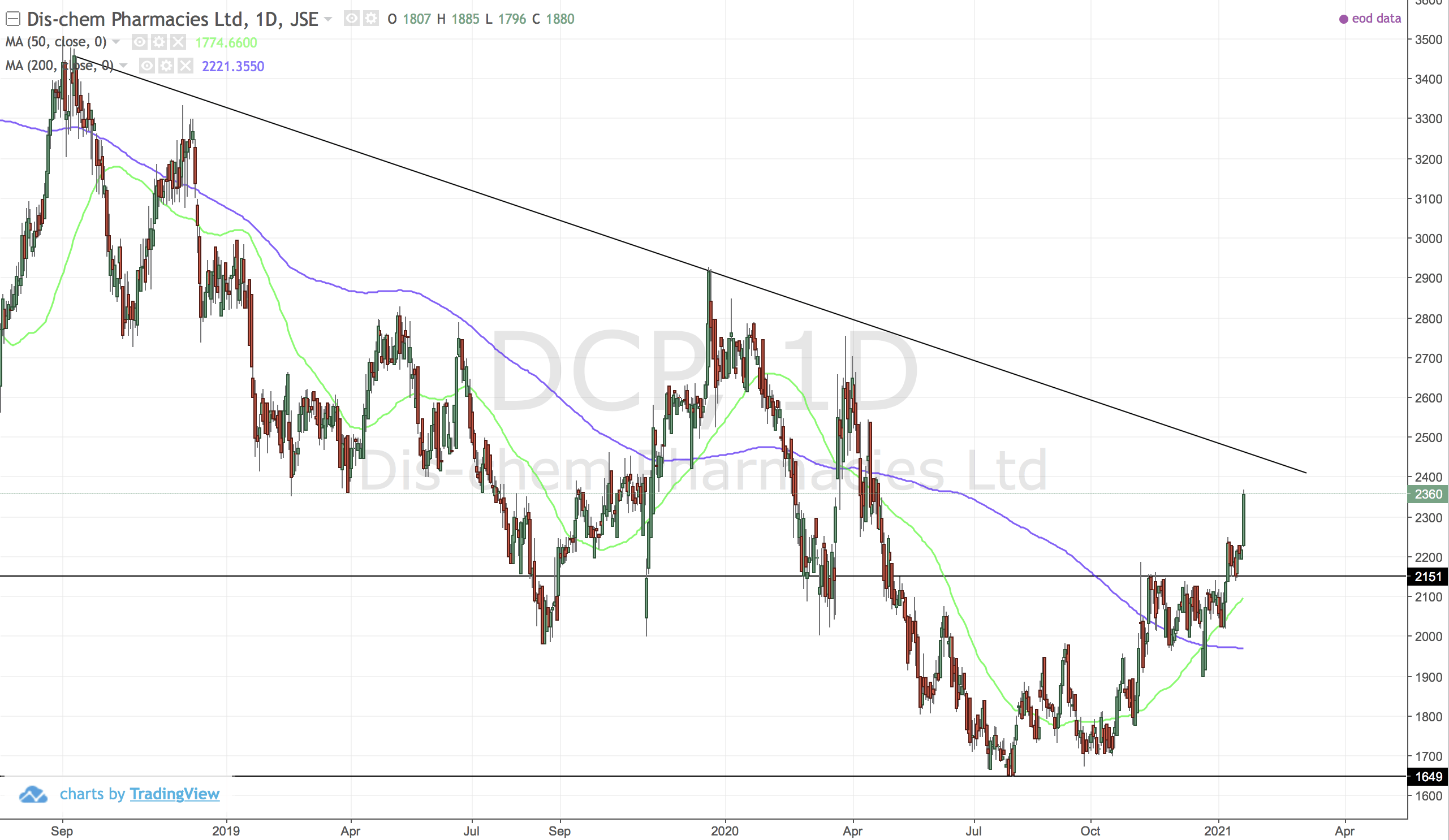 Nearing the top of a downward channel. Inverse cup and handle pattern their and golden cross. So maybe this time we can breakout out the channel but we would need a move above 2700 for that to be the case.
US:PEGA (Pegasystems)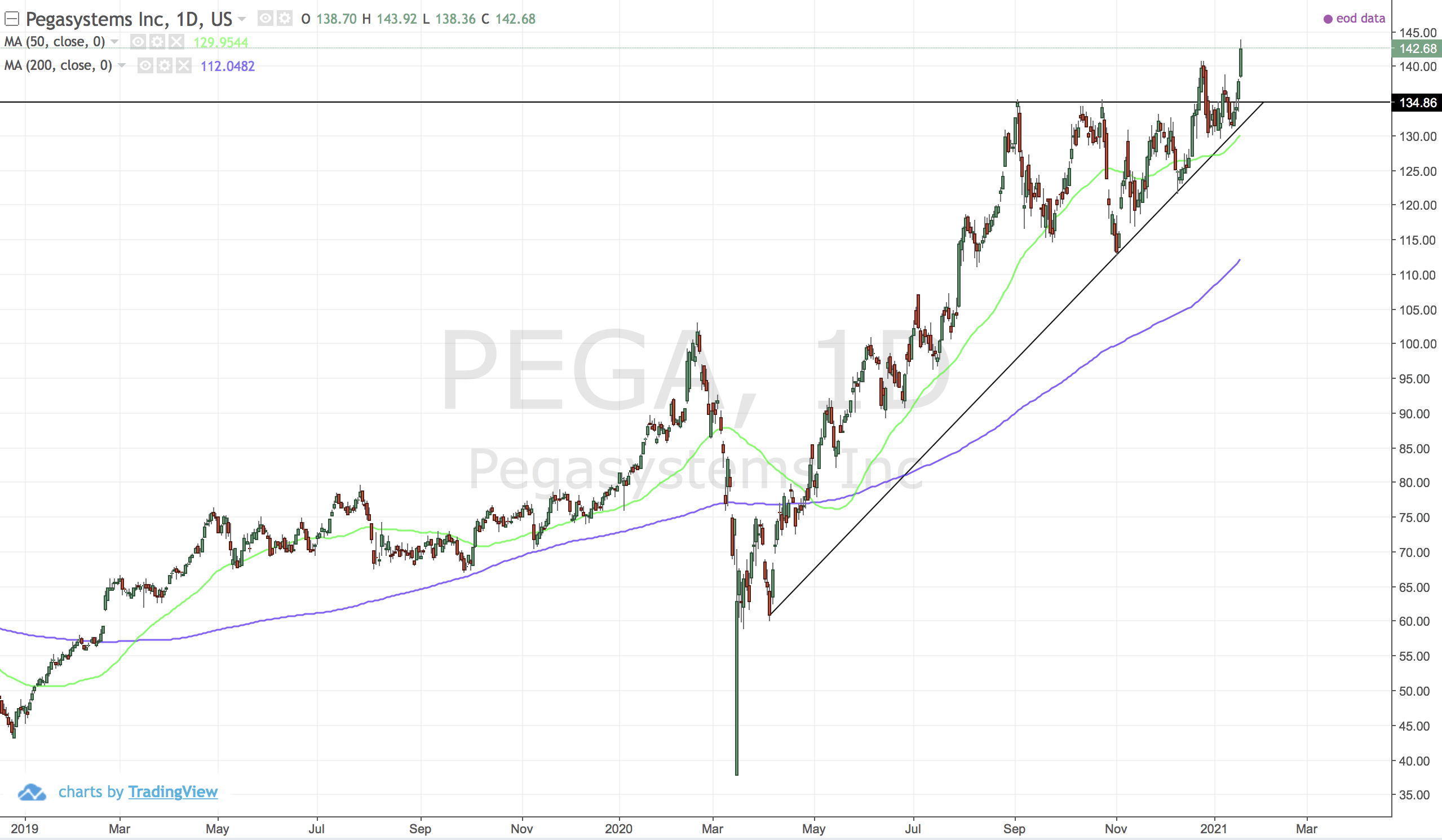 Procrastination is the thief of time and money. Trending up.