Breakouts: 10 February 2021
I take a look at Bitcoin, Shopify, Tsogo Sun Gaming and Square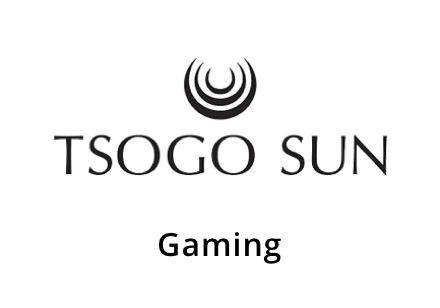 CC:BTC-USC (Bitcoin)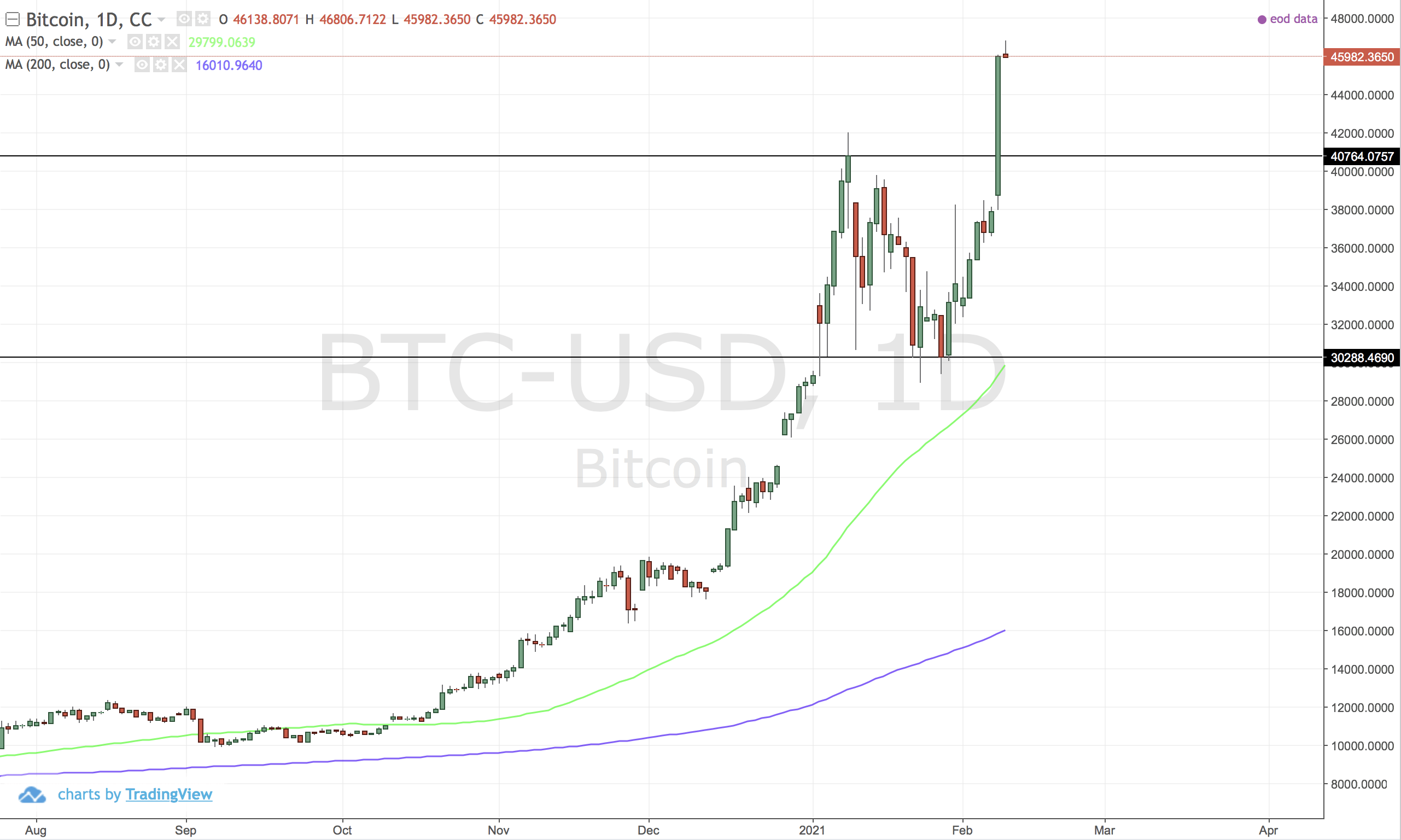 Break above the resistance. My call to sell was wrong.
US:SHOP (Shopify)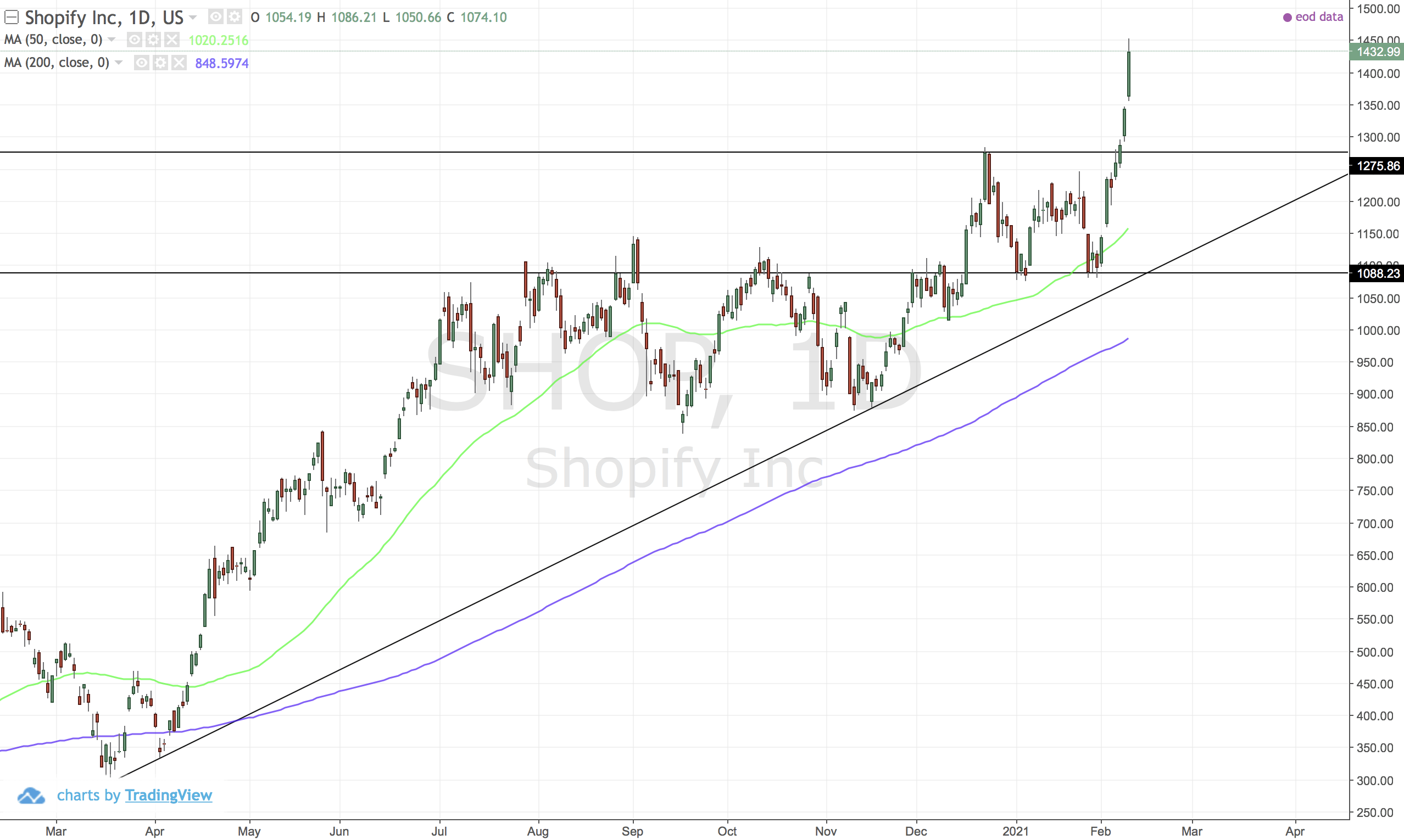 Breaking through. Always got to watch these breaks of ascending triangle trending charts.
JSE:TSG (Tsogo Sun Gaming)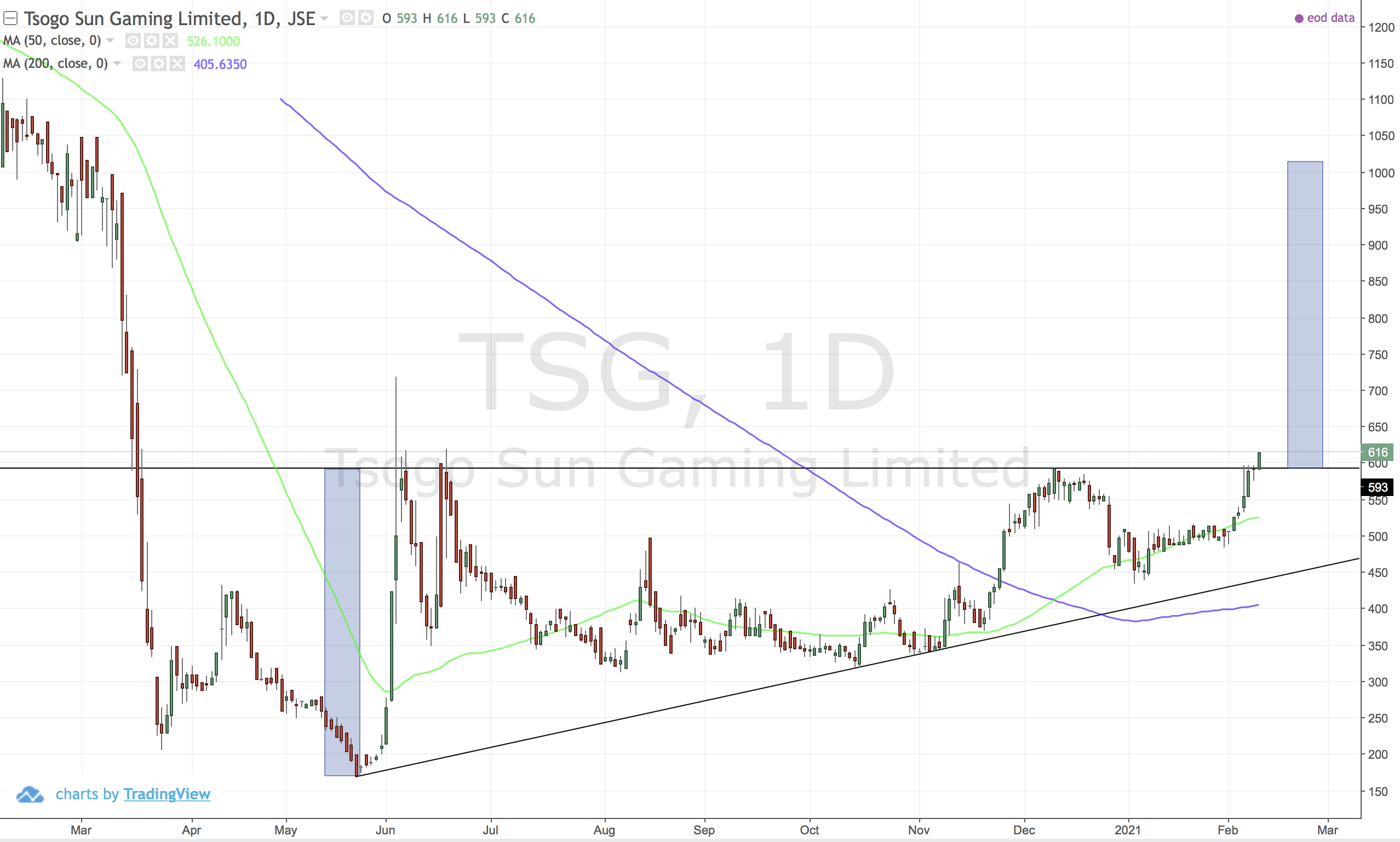 Great looking chart. Break of the ascending triangle. Golden cross. Trending up.
I bought.
US:SQ (Square)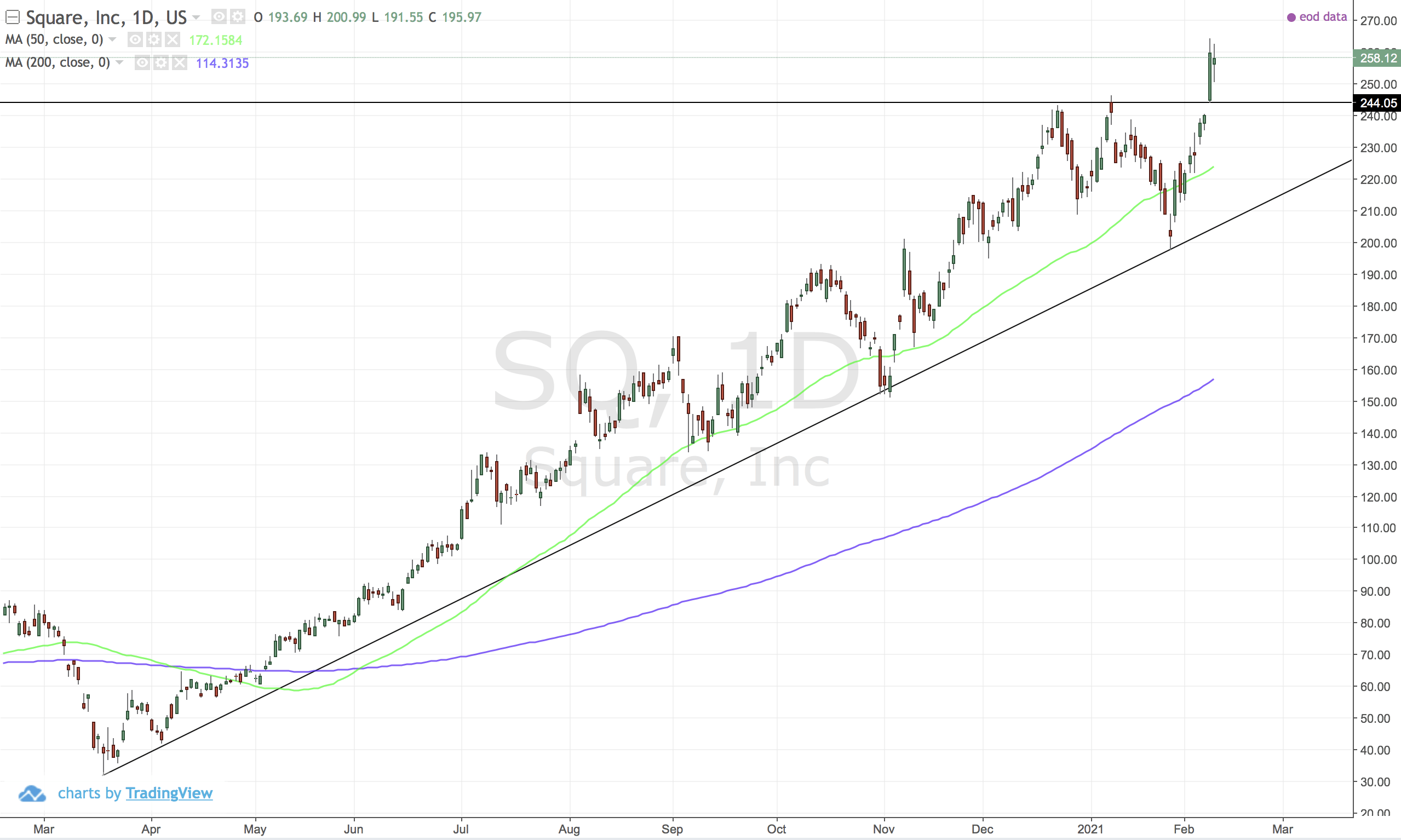 Continued upward momentum from the break.