Breakouts: 08 Junuary 2021
Coronation, Sasol, SP500, South32 and Gold charts...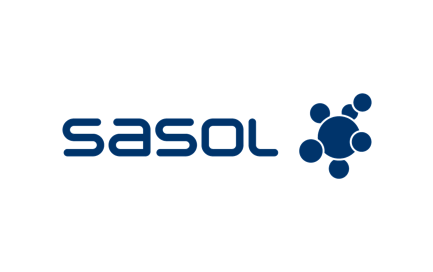 CML (Coronation)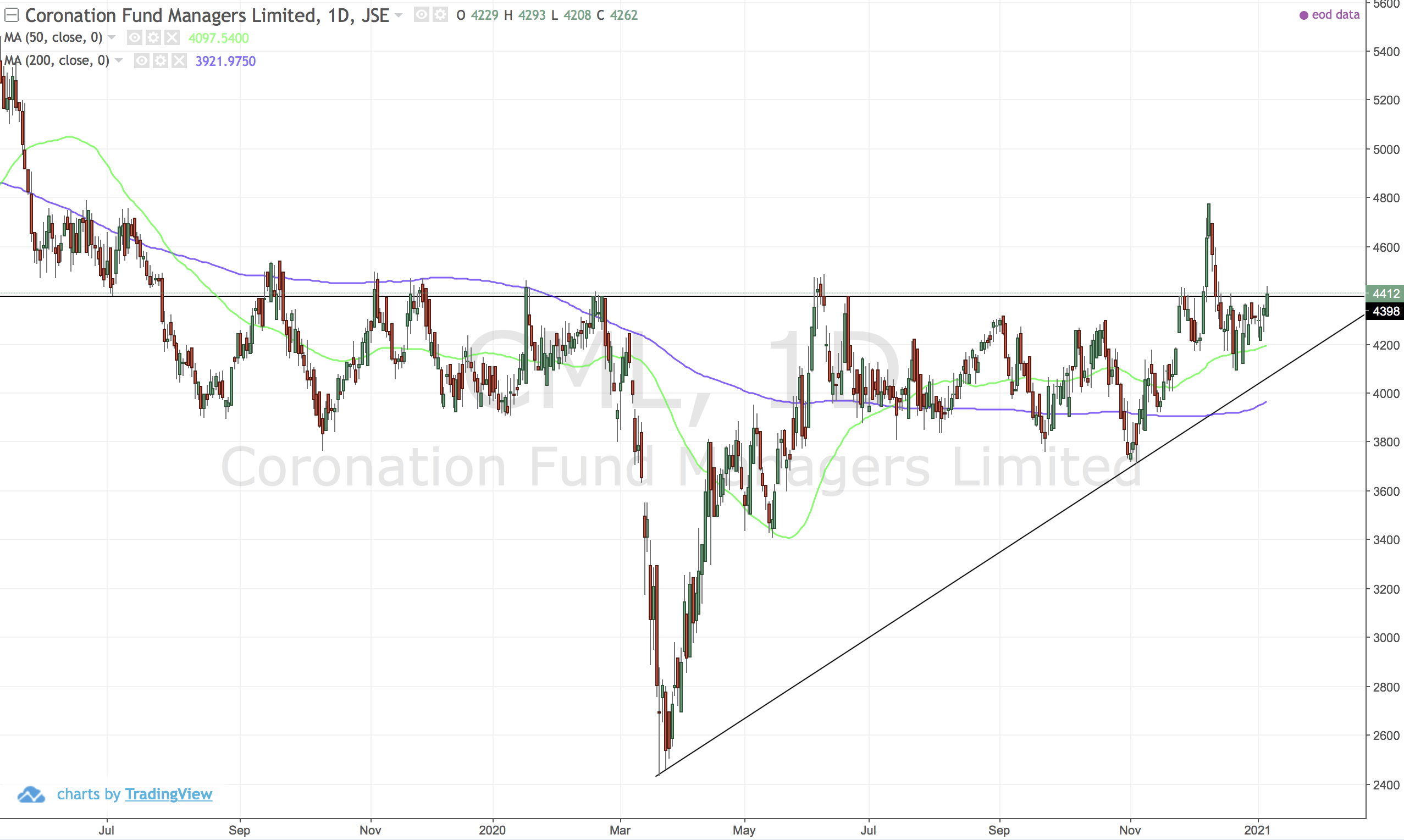 Trending up - both moving averages are pointing up. Looks a bit like an inverse head and shoulders, with multiple shoulders.
SOL (Sasol)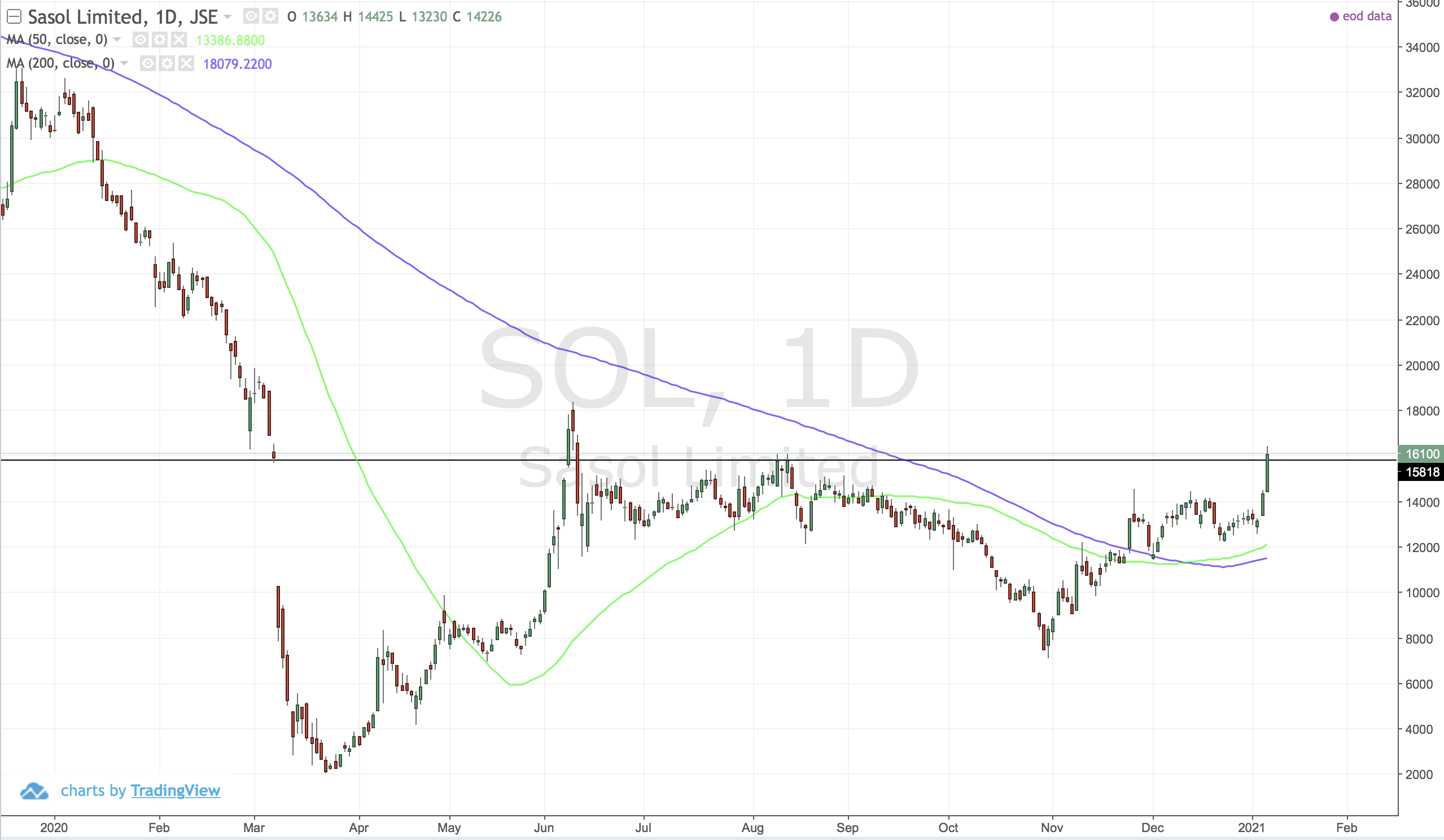 Cup and handle pattern. Looking to ascend.
INDEX:GSPC (SP500)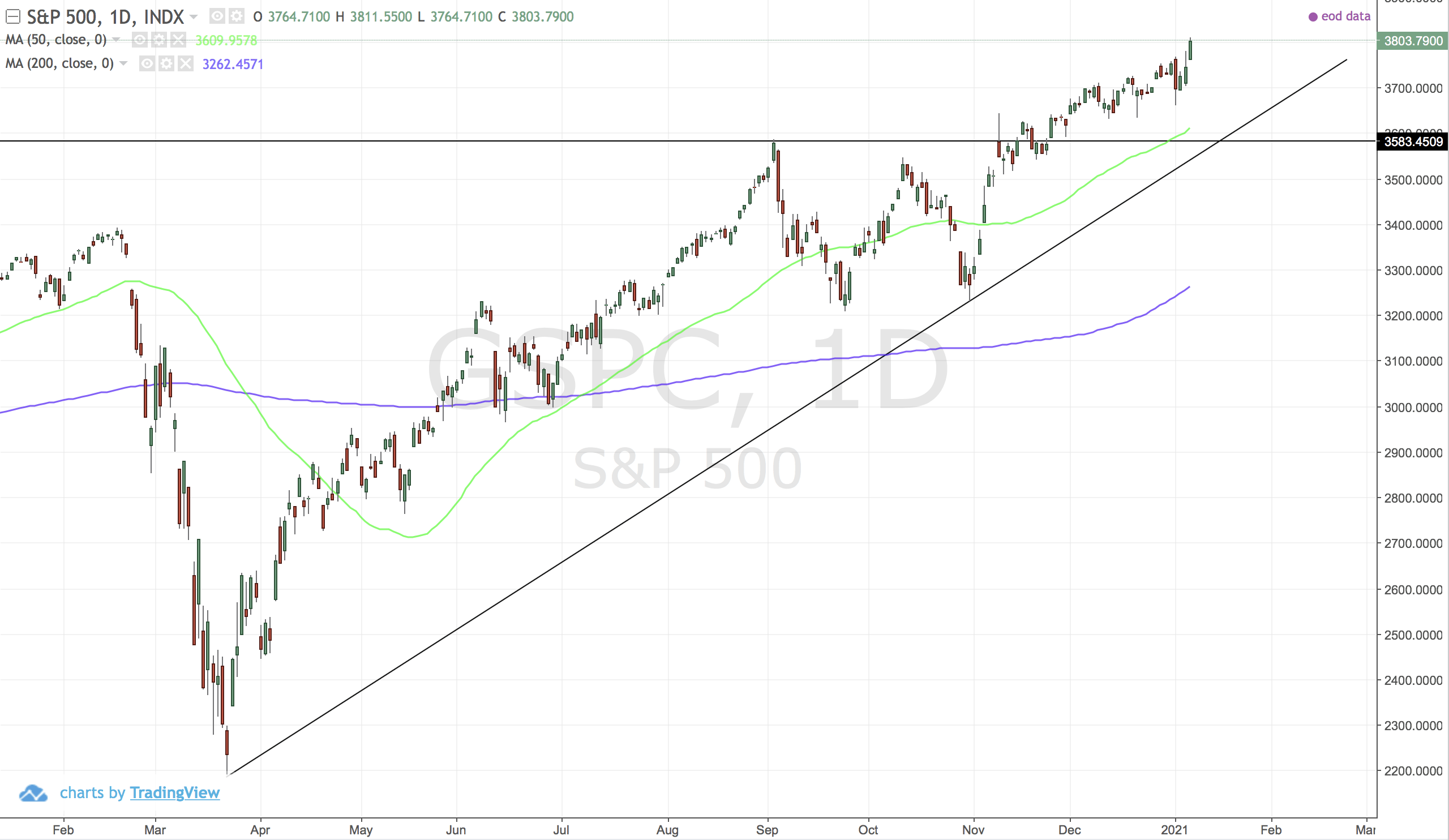 Continues to trend up.
S32 (South32)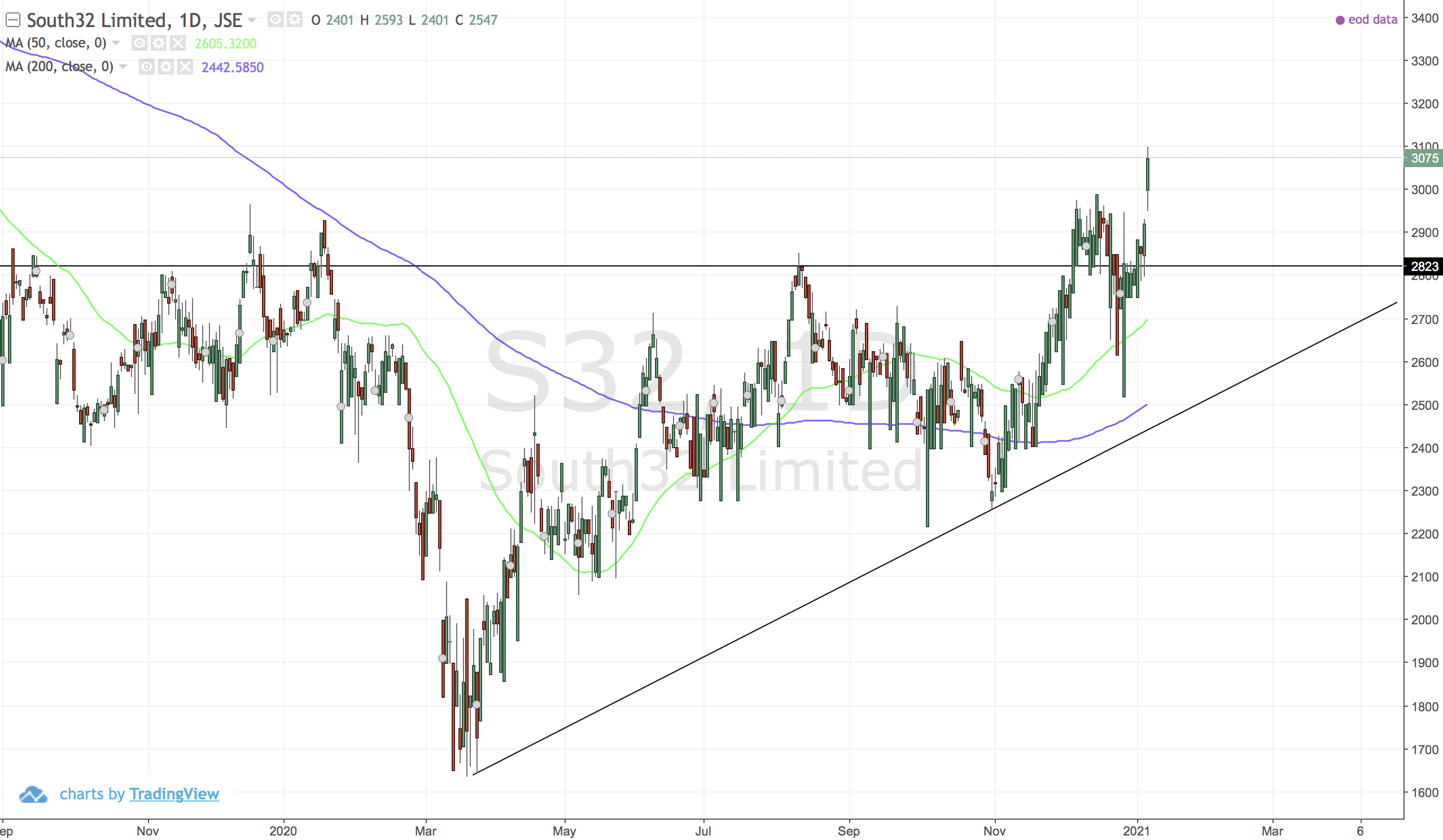 Nice break in the direction of the trend and from above the ascending triangle. Continuing upward.
COMM:GC (Gold)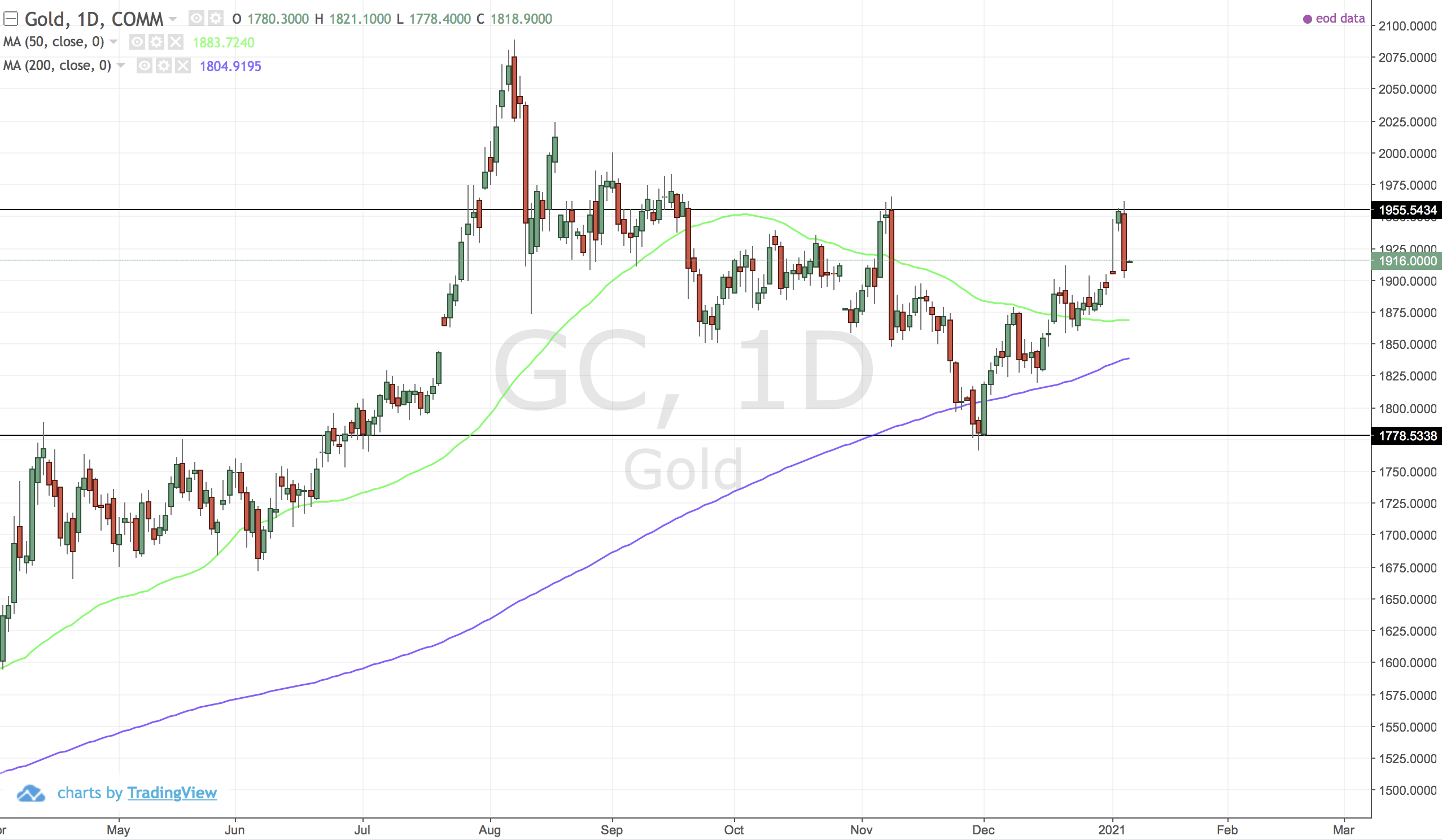 Failed to break above 1955. Maybe an inverse head and shoulders forming.Will have to keep an eye open