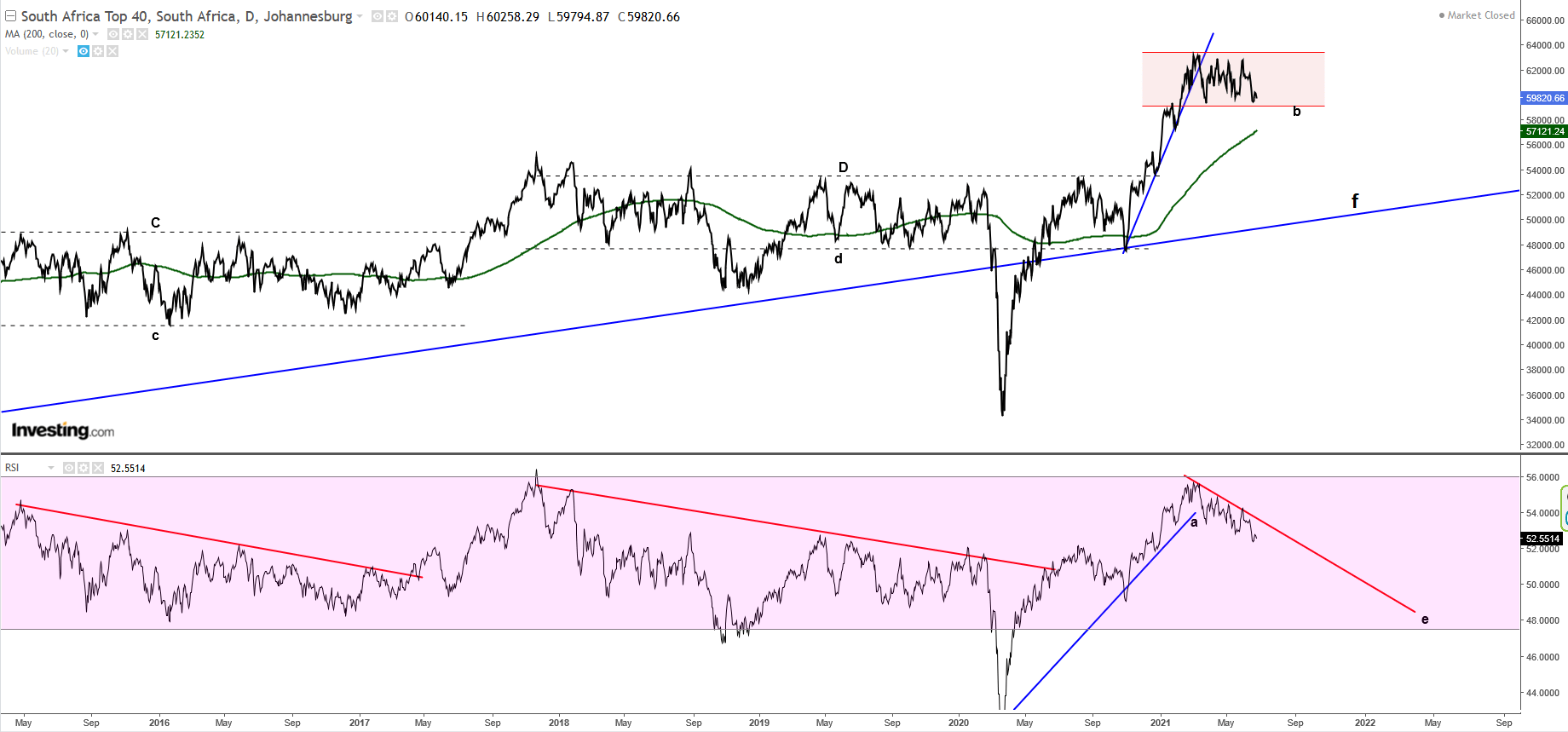 The JSE Top40 appears set for another long period of sideways consolidation such as we saw earlier (see dashed zones marked C-c and D-d).
In each of the previous sideways moves, we saw the long-term RSI trending downwards : take a look at the RSI directly below zones C-c and D-d.
The recent good performance of the Top40 broke down on the RSI at the point marked a, and began a clear descent along the red line marked e.
Referring back to the price chart, this clearly aligns with the area shown in pink, above b, which we describe as a stage 3 top. These most often precede a breakdown (which would likely indicate a move back to the Medium-Term Trend-line, somewhere around f) or else another multi-year sideways consolidation such as we have seen before. This is, in my view, more likely.